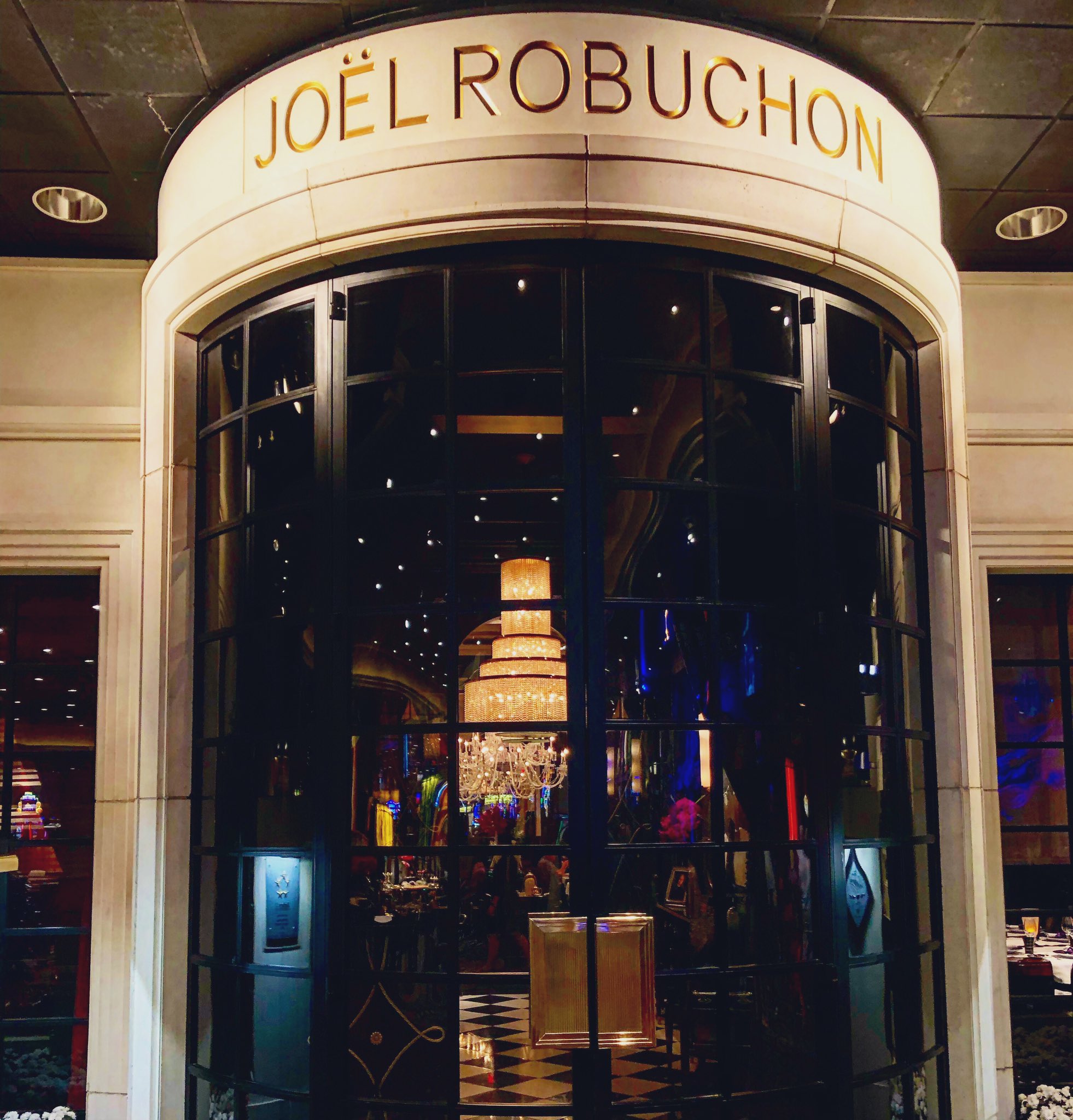 We are elbow-deep in writing the 2020 edition of EATING LAS VEGAS – The 52 Essential Restaurants, so postings on this site have been slim this month.
While we're in the process of gleaning and vetting and grooming and culling the herd of worthy restaurants down to manageable size (as well as re-writing the intro and other chapters), we thought we'd give you a little sumpin sumpin to chew on….
…and by "chew on" we mean a list of all the worthy places we've dined over the past several months, as well as a few unworthy ones.
As always, if you find anyone who eats out in Las Vegas even half as much as we do, lunch is on me.
As usual, all restaurants come highly recommended unless otherwise noted: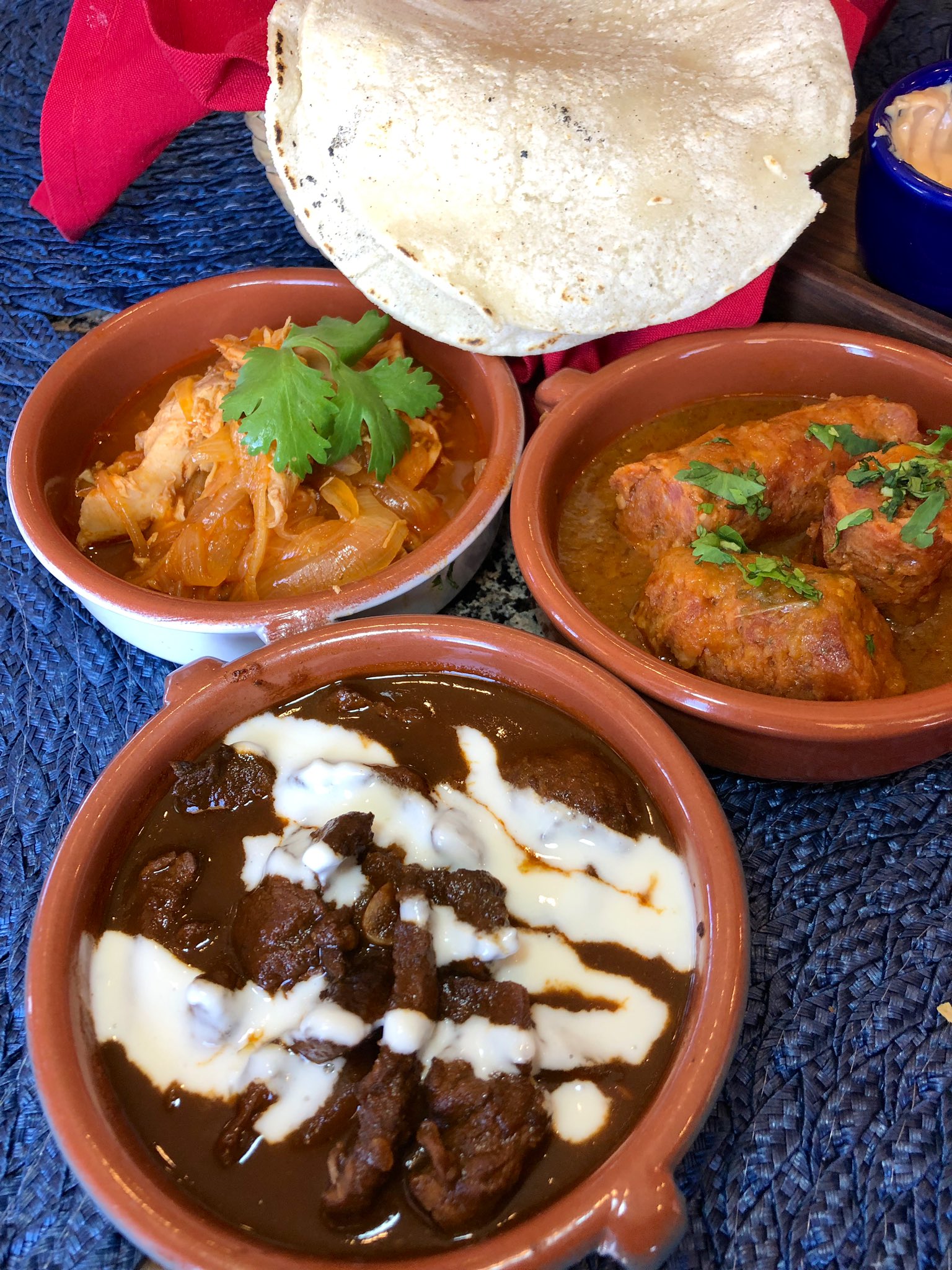 (Trés cazuelas at Trés Cazuelas)
Trés Cazuelas – Fab food in a funny location. And when I say "fab" I mean our most interesting, pan-Latin cooking, in a tiny, 40 seat space that is quite inviting once you get inside. Ignore the shitty building and dive in. You can thank me later.

Le Cirque – Ivo Angelov has left after 11 years of handling the front of the house like a maestro. As great as he was, no doubt the old pros running things will keep it humming along smoothly. Alan Mardonovich's food fits the setting like pearls in a gorgeous oyster.
Joël Robuchon – Christophe de Lillis keeps this place at or near the top of America's (and the world's) best restaurants.

Esther's Kitchen – that place is so crowded no one goes there anymore.

Flock & Fowl – I don't know what's going on here, but two mediocre meals in a row tell me this place has lost its mojo.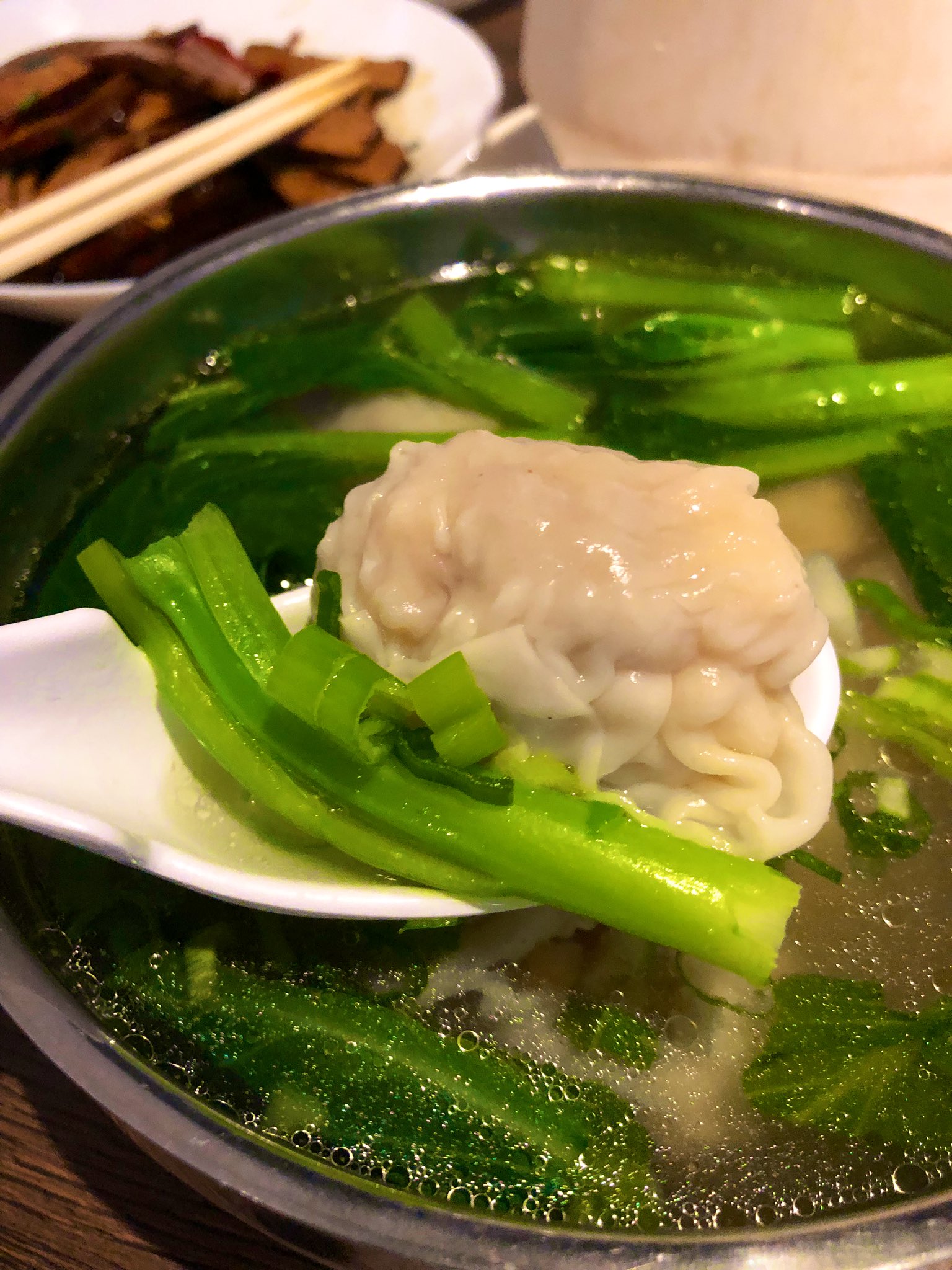 (This soup won't leave you wonton)
Nuro Bistro – our best Hainanese chicken. Don't argue with me about this. Killer wonton soups, too.
Bazaar Meat – 1-2 with CUT for Vegas's best steaks.

Jammyland – come for the drinks; stay for the Jamaican meat pies.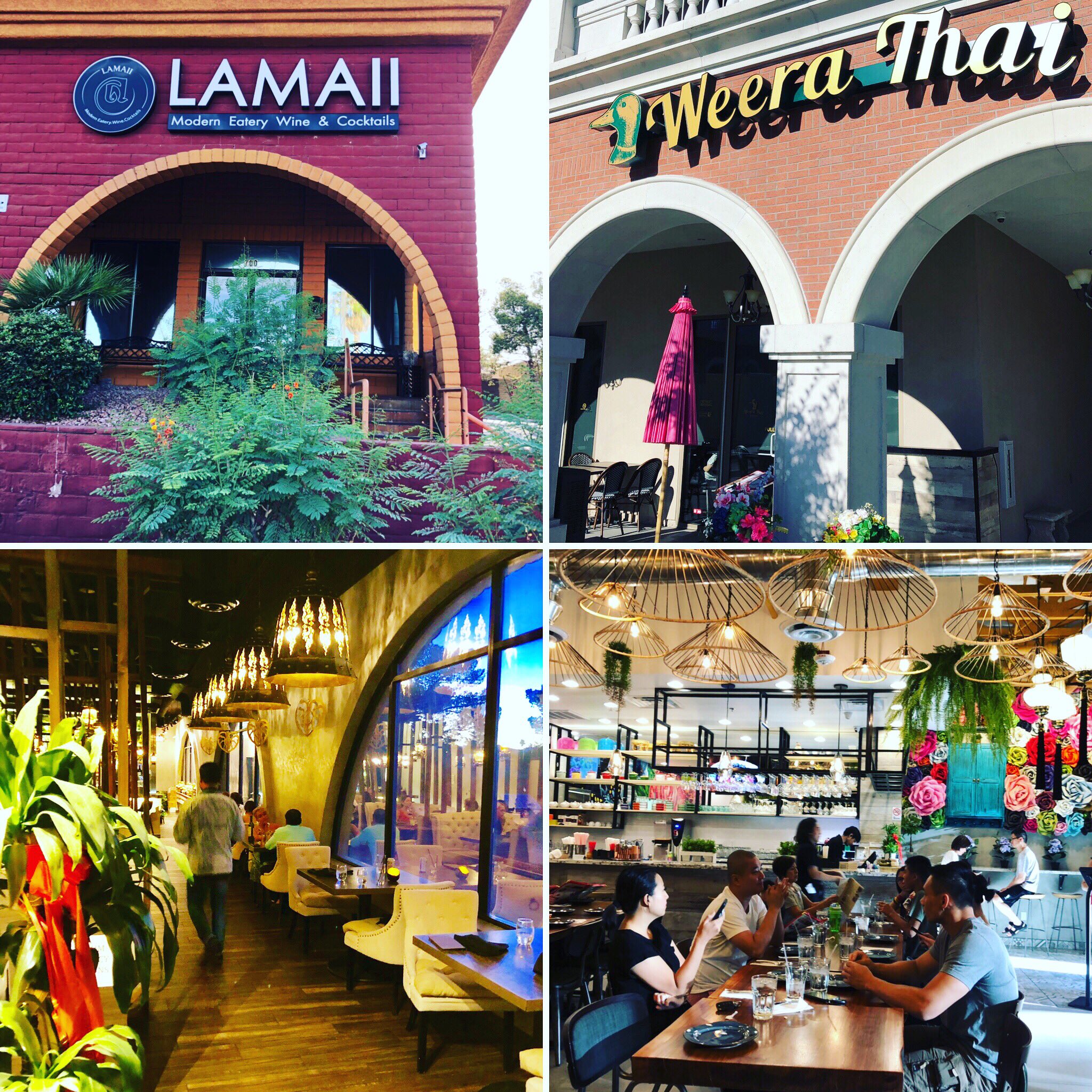 (Two terrific Thais, less than a half-mile apart)
Lamaii – Las Vegas is Thai'ing one on these days, haven't you heard?

Weera Thai Kitchen – already a tough ticket at peak hours. Worth the wait.

Cipriani – my Friday fave.

Vesta Coffee – our hangout.
PublicUs – our hangout with good pastries and great bread.

Water Grill – a chain seafood place for those who miss McCormick & Schmicks.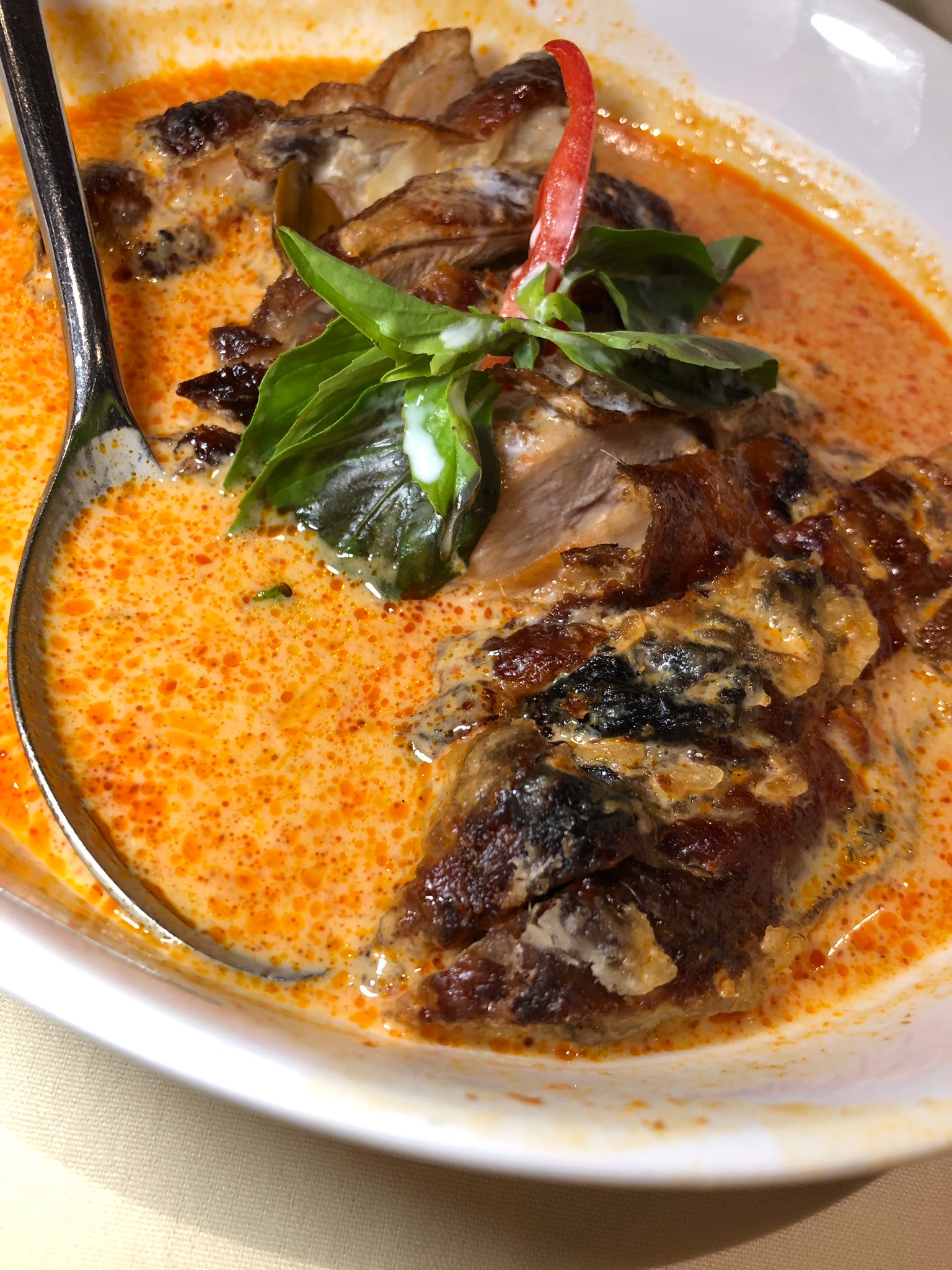 (Duck panang curry at Lotus)
Lotus of Siam – our greatest Asian has gotten even better.
88 Noodle Papa – brand new, and a solid second place in the Hainanese chicken sweepstakes.

Ocha Thai – always solid, if unspectacular, Thai favorites.
Orchid Vietnamese – by-the-numbers Vietnamese.

Good Pie – others get more pub, GP makes the best pizza pies.

Pop-Up Pizza – another unsung hero in our pizza revolution. The stromboli is out of this world.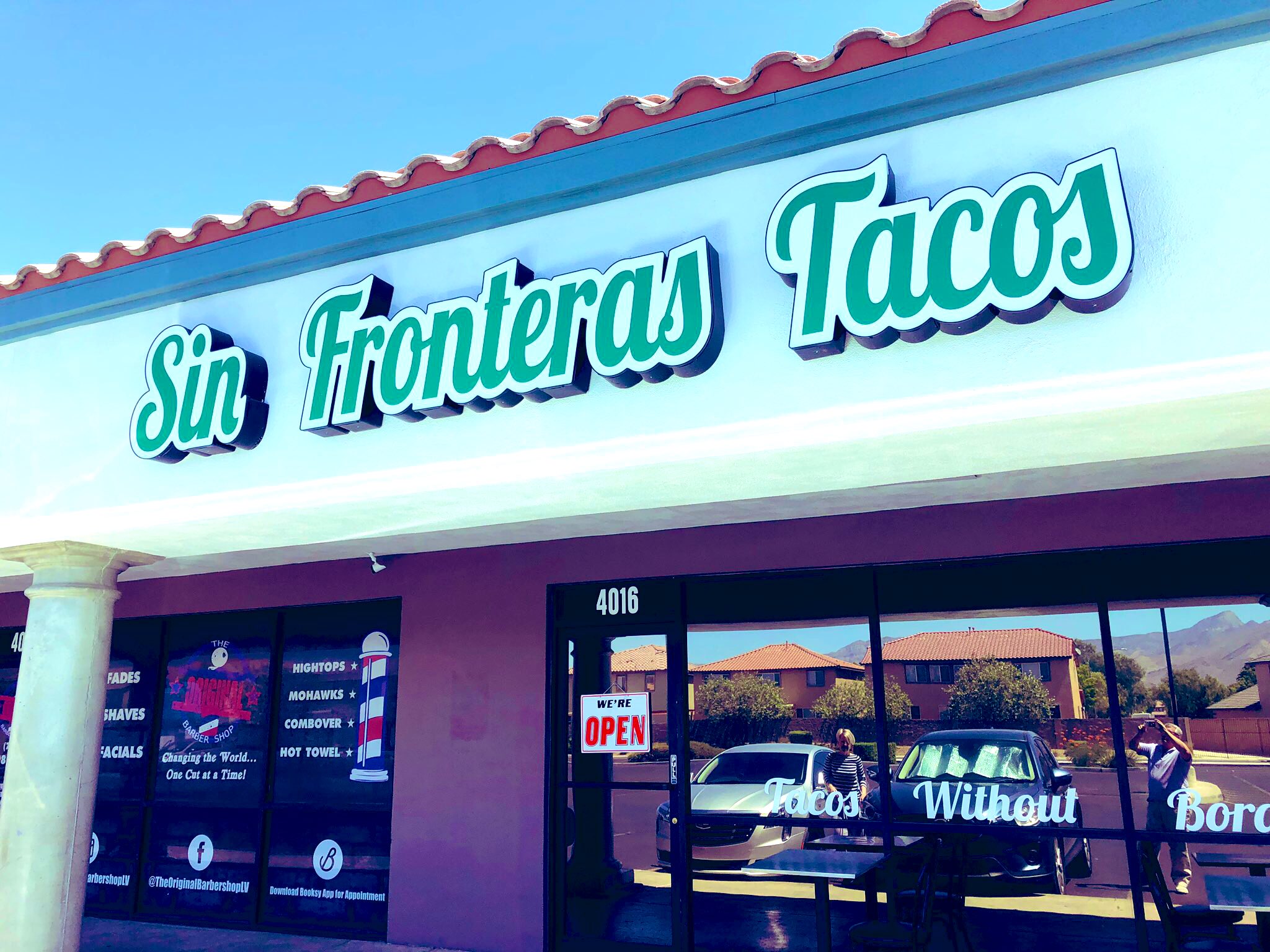 Sin Fronteras Tacos – way up on Tenaya. Frightfully good Mexican food, not out of a can, made with real passion. Quite a find.
District One – best pho broth in Vegas….says noted pho expert The Food Gal® (honest to Christ, she's tried them all).

Jaleo – we love the D.C. original, but the paella here is nonpareil.

Maker's & Finders – the charms of this place never cease to escape me.

DE Thai Kitchen – the best Jerry, the BEST! (Thai street food)

Santos Tacos – the best tacos within a 5 mile radius of downtown. Fight me.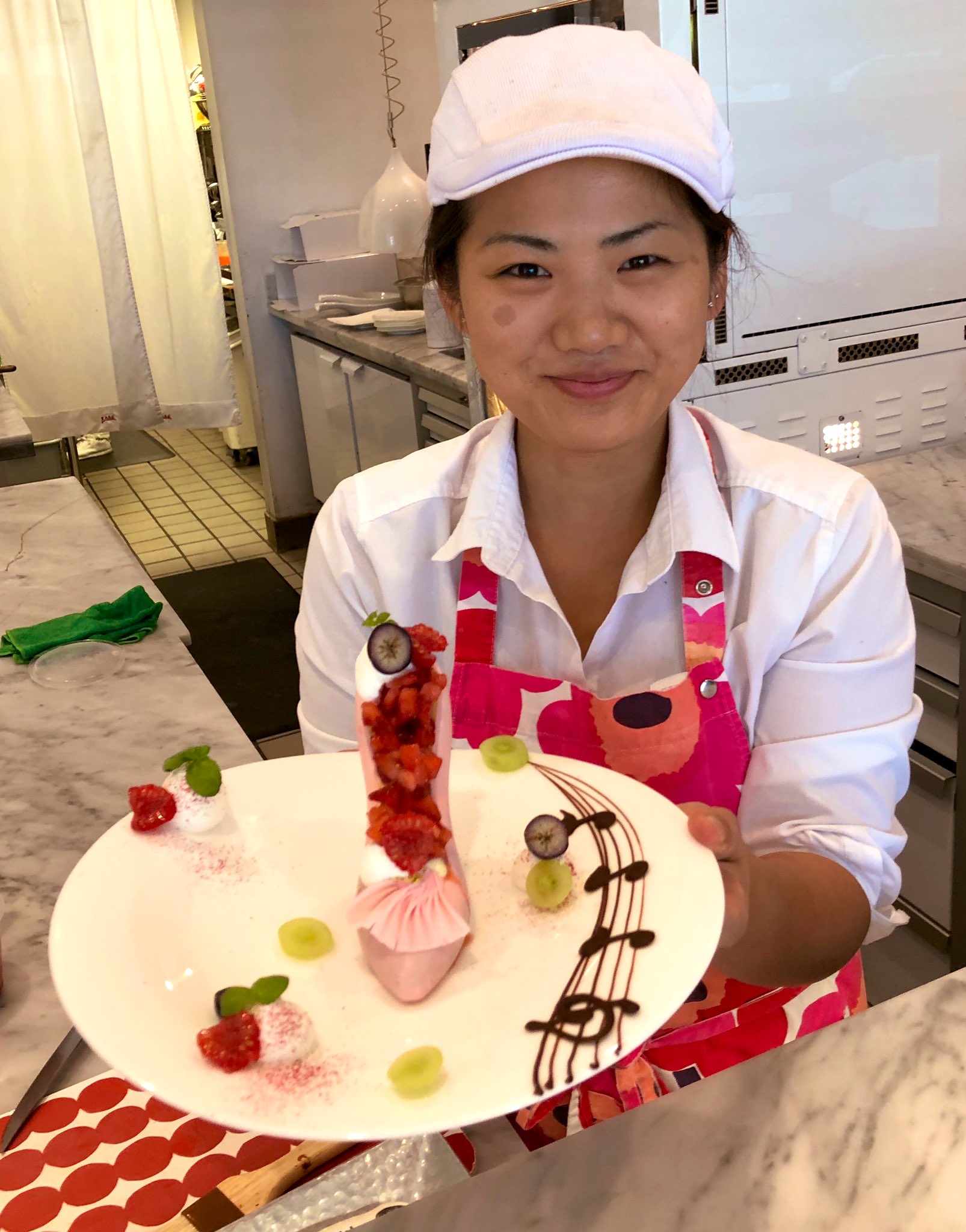 (We're secretly in love with Mio-san. Please don't tell The Food Gal®)
Raku Sweets – Mio-san (above) makes our best sweets, and the sweetest weekend lunch in town.
Hatsumi – get skewered and sake'd in downtown's hottest new joint.

Mabel's BBQ – our best barbecue. Something else you shouldn't argue with me about.
The Kitchen at Atomic – casual vibe, serious food. Not sure if downtown realizes exactly how good it is.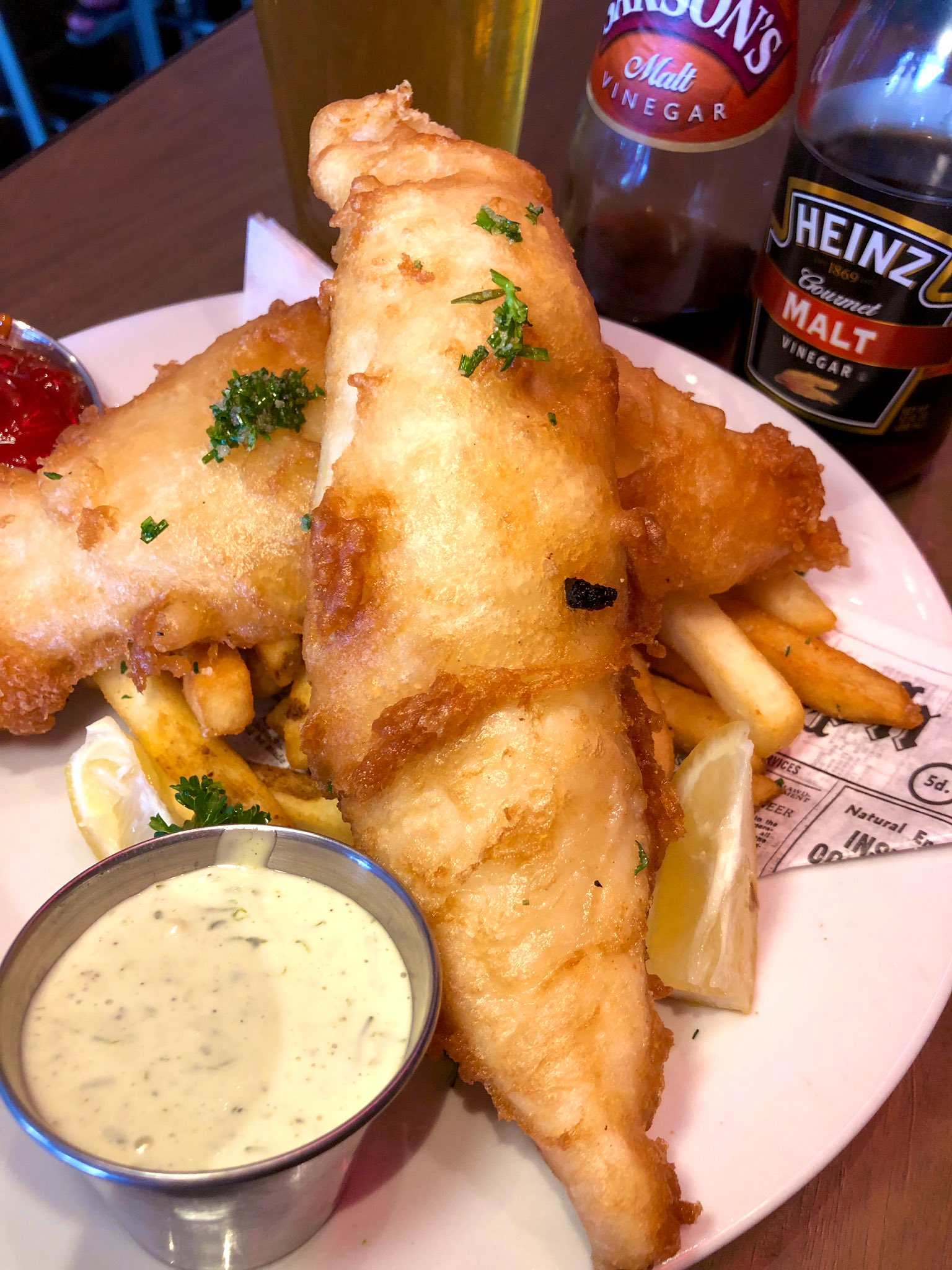 (Righto, Guv-nah!)
The Smashed Pig – I'm not going out on a limb and recommend the whole menu, but the fish and chips (above) are worthy. A pleasant surprise on East Fremont Street when I was famished one weekday.

Gauchos Sacred Flavors – This place will be a lot nicer when it's not 105 degrees outside (the only place to sit).

Pamplona – 5 years ago I would've been at Pamplona every week. Now, there's too many good restaurants to choose from. #firstworldproblems

Locale – been once, liked it. Too fucking far to rush back….especially with downtown and Chinatown practically in my backyard. 

La Strega – been twice, want to like it more than I did. Cookie-cutter Italian menus just don't tingle my nethers anymore. That said, the ingredients are top-drawer, the cooking is precise and the wine list is great.

Daigu Rice Noodle – another in a tsunami of Asian chains (Korean, mainly) threatening to swamp Chinatown. This one advertises for you to buy your own Daigu Rice Noodle franchise….right on the menu! The food isn't worth investing in.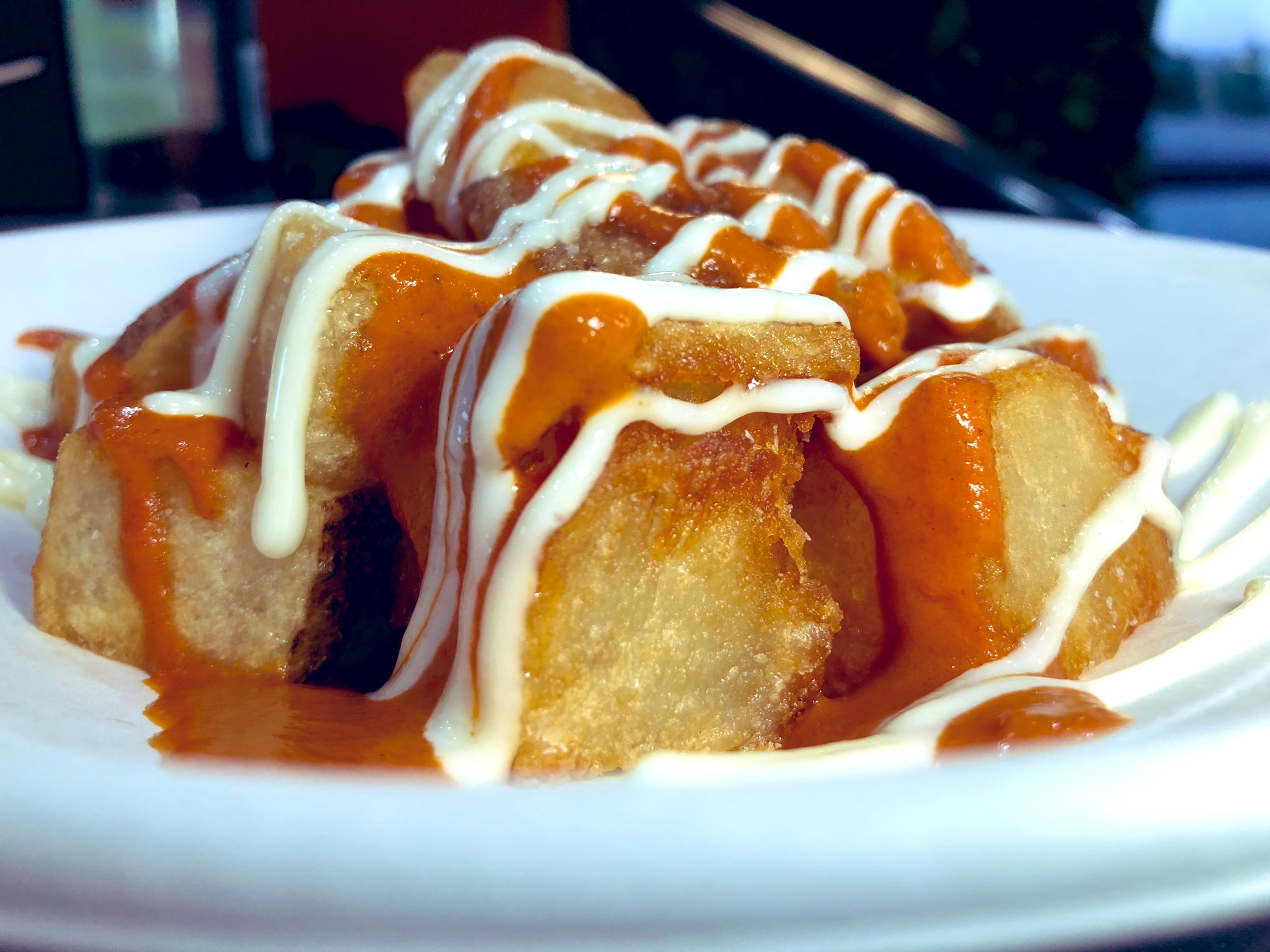 (José Andrés would be proud)
Valencian Gold – $10 bowls of paella never tasted so good. Neither did patatas con bravas (above).
Vetri – the polar opposite of cookie-cutter Italian. Not for everyone, but the food is as awesome as the view.

The Goodwich – I have dreams about the Reuben-ish and The Patty.

Saga Pastry + Sandwich – Gert's sandwiches and pastries could make a new Nordic lover out of me.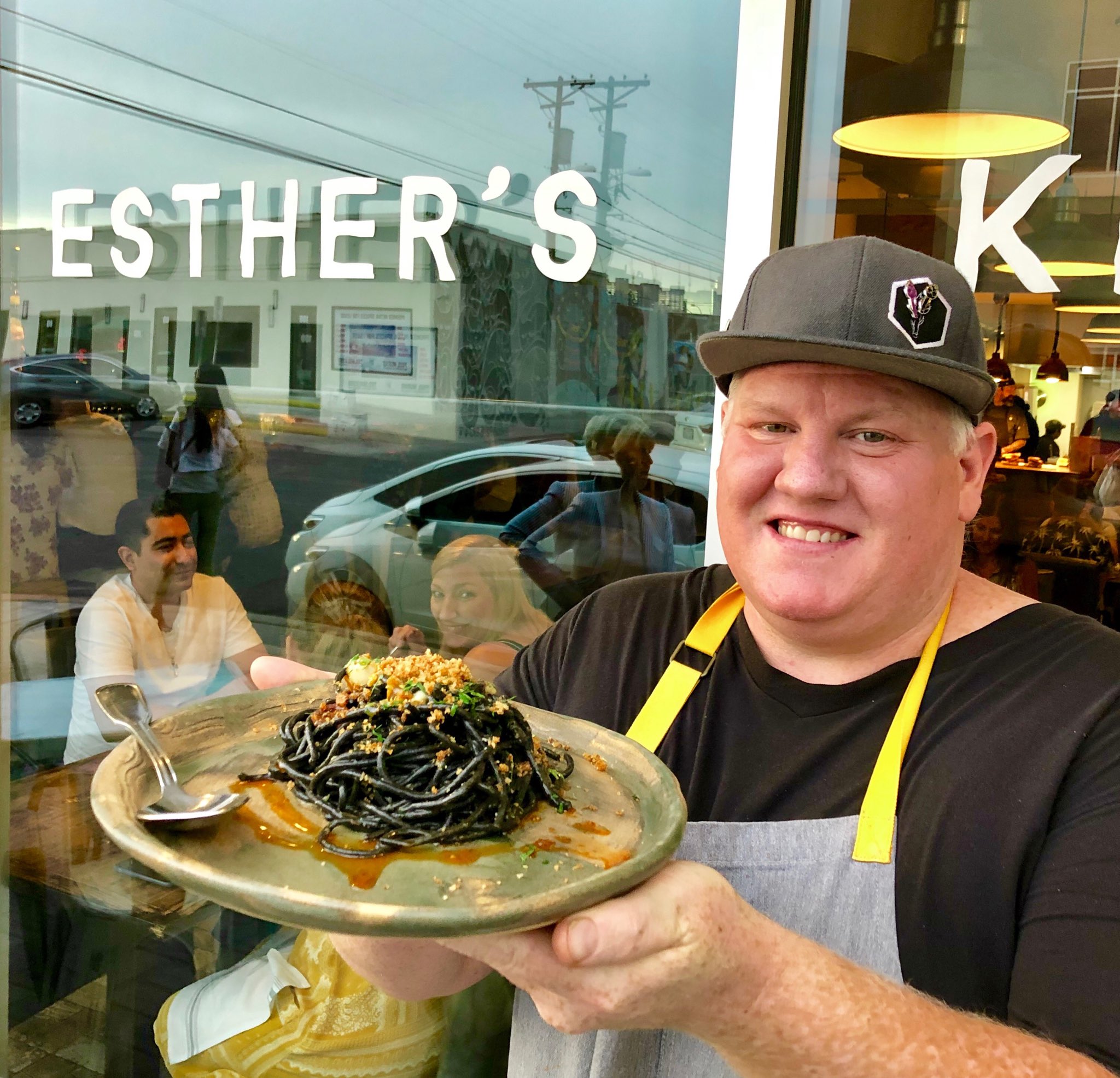 (James Trees puts the putta in the puttanesca)
Ada's – I like Ada, but I like her big sister Esther better.
Rooster Boy Cafe – Las Vegas's best breakfast.

Serrano's Mexican Food – a hole-in-the-wall worth seeking out.

Old Soul – Outstanding food in a less-than-outstanding location. If it makes it, it'll be a miracle, but I'm rooting for the miracle.

Café Breizh – our best French pastries. I'm glad they're so far from my house.

The Black Sheep – fantastic fusion food. Jamie Tran is a treasure.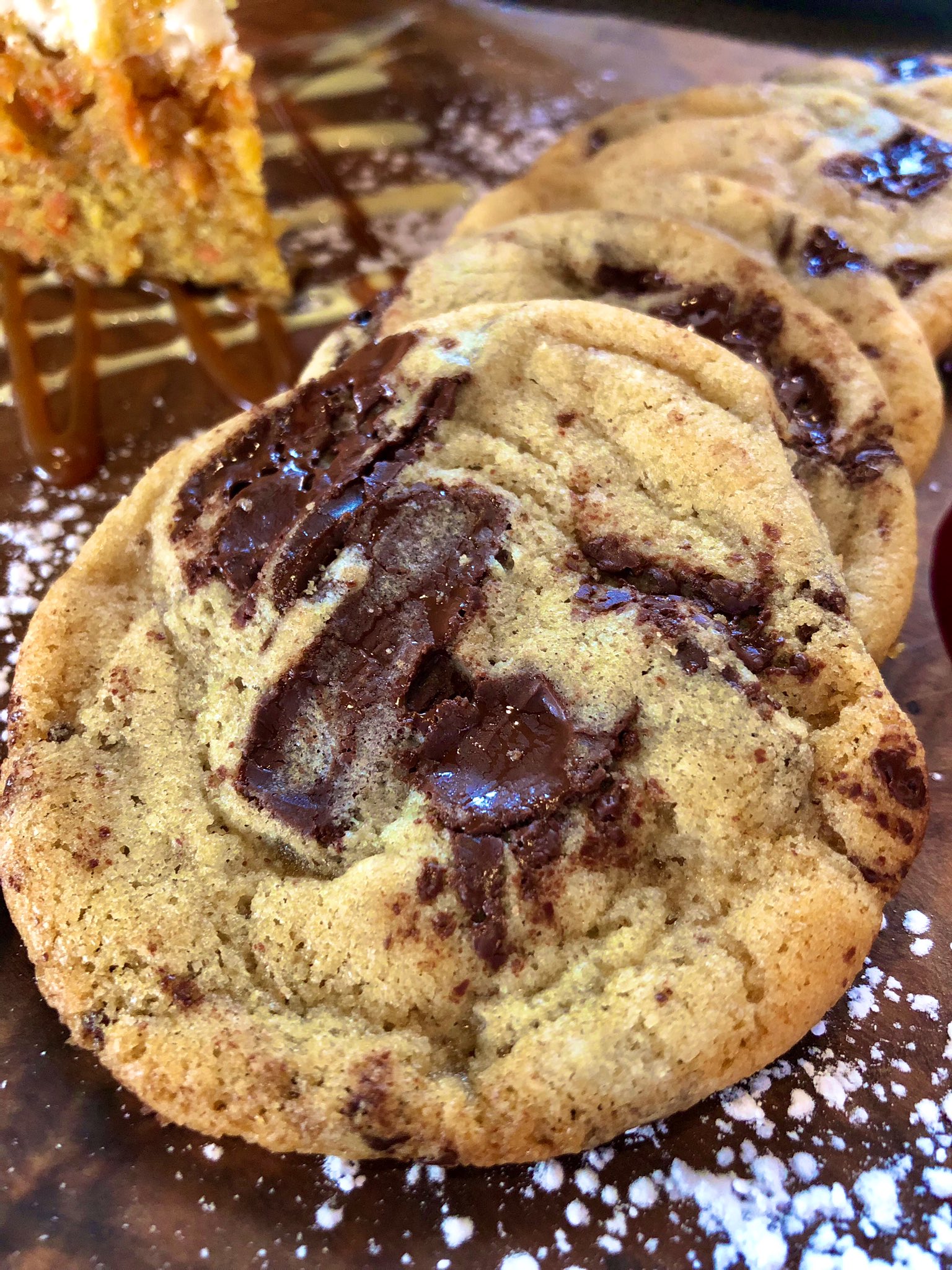 (In heaven, all cookies are warm and chocolate chip)
Spago – our best old reliable. The people-watching isn't as good as it was at the Forum Shops (how could it be?), but the place feels cozier and the food never misses a beat. And the chocolate chip cookies (above) might be the best on the planet.

New York Bagel and Bakery – the best bagels in town. I'm tired of telling you this. Go see for yourself. Loser.

CUT – a meat lover's fantasy come true. Not sure any steakhouse in America has a better selection of top grade beef.

China Mama – soup dumplings, crispy shrimp, cumin lamb and pepper beef…what more does a man need?

Not bad for one summer, considering we took two week's vacation and visited a number of them more than once.
With a little luck, and a lot of hard work at Huntington Press, the 2020 edition of ELV should be released in November….and boy will there be some surprises…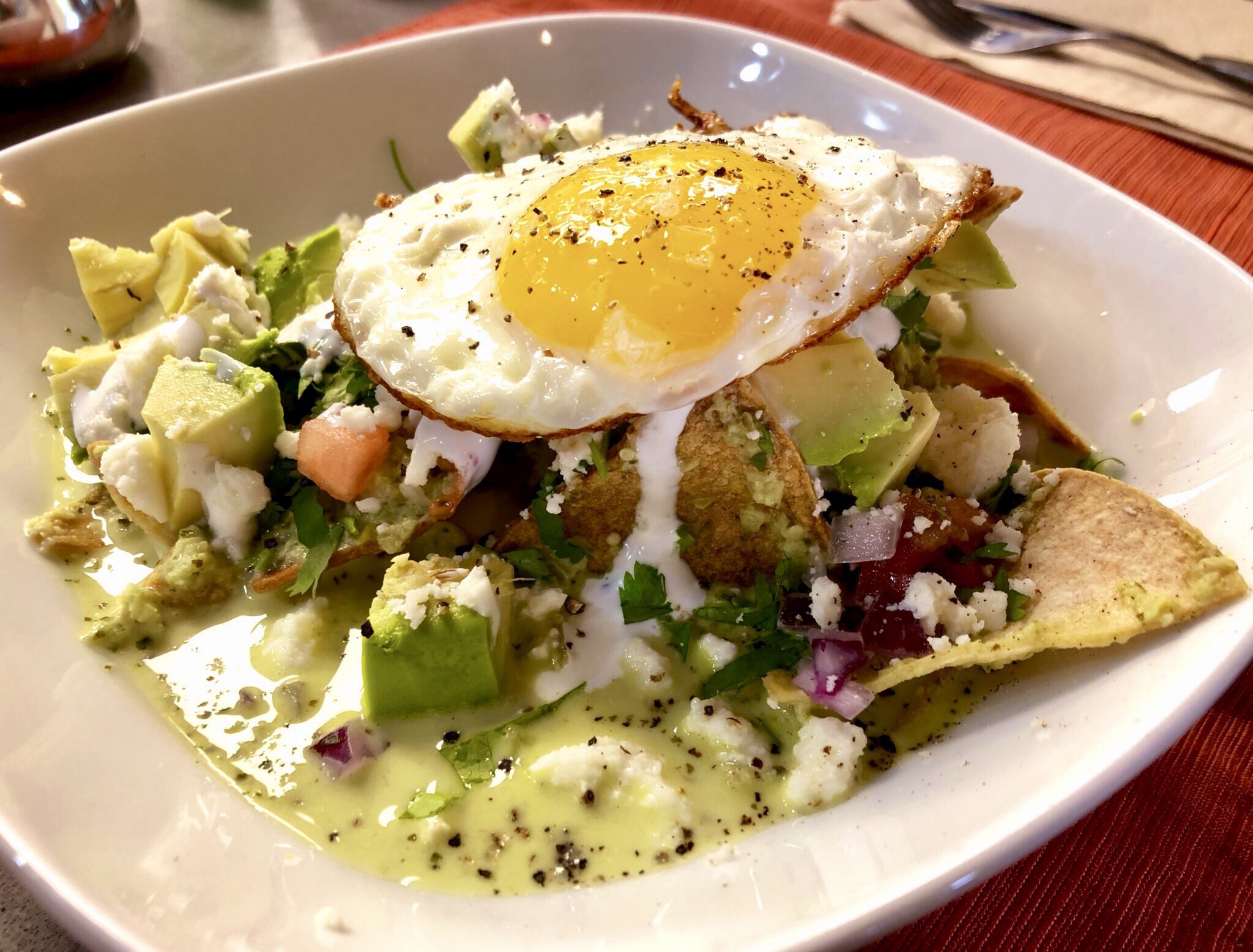 (Chilaquiles at Rooster Boy Cafe)