(Ed. note: As we are up to our armpits in writing the 2020 Edition of EATING LAS VEGAS – The 52 Essential Restaurants, our staff thought a little teaser from this year's edition might be in order. If all goes according to plan (and it never does), this year's book should be published some time in November.)
What does "essential" mean? Does it mean "the best"? Yes, but it signifies something more. The best will always be essential, but what is essential may not always be the best. When it comes to restaurants — more specifically the restaurants of Las Vegas — "essential" stands for those places that stand out and are setting a standard. The first places I would take a visiting gourmet, or a fellow food writer. They are the ones my mind always wanders to when I'm hungry, and the ones doing the most intriguing work in the kitchen. They tend to be passion projects, not money projects — eateries reflecting the particular sensibilities of their chefs and owners, not the calculations of a casino corporation. When I list a restaurant as "essential" it means I would take you there, my friend, if you dialed me up and asked, "John, what's a place I have to go to in Vegas right now?"
This is the eighth edition of Eating Las Vegas; I'm not sure there will be a ninth. For ten years this little guidebook has consumed my summers, expanded my waistline, lightened my wallet, and kept me patrolling the streets and hotels of Sin City for the best places to eat. I like to brag that no one has ever "eaten Las Vegas" as much as I have, because it's true, and because we look for strokes wherever we can find them, even when they're self-applied.
In the beginning all I wanted was to write a book called "The Restaurants of Las Vegas." My fantasy (way back in 1995 when my food writing career began in earnest), was to publish a guide similar to the ones I saw coming out of New York: gourmet tours-de-force by writers like Bryan Miller and Seymour Britchky which explored the culinary canyons of the Big Apple. If you will allow me another self-congratulatory morsel, I think I recognized before anyone that Las Vegas was destined to become a world-class restaurant city, and it would need someone to chart its rise to preeminence, and lead a certain type of discriminating consumer through the green felt jungle to oases of dining pleasure worth their time and money.
By the time the first edition of this book was launched in the fall of 2010, fifteen years of hard labor had been put into covering the Vegas restaurant scene. Now, a decade later, more calories have been consumed than I can count, and the landscape has changed so much that those days feel like a gauzy dream. The early editions featured only a handful of local restaurants as "essential" — this year, almost half the book celebrates off-Strip eateries.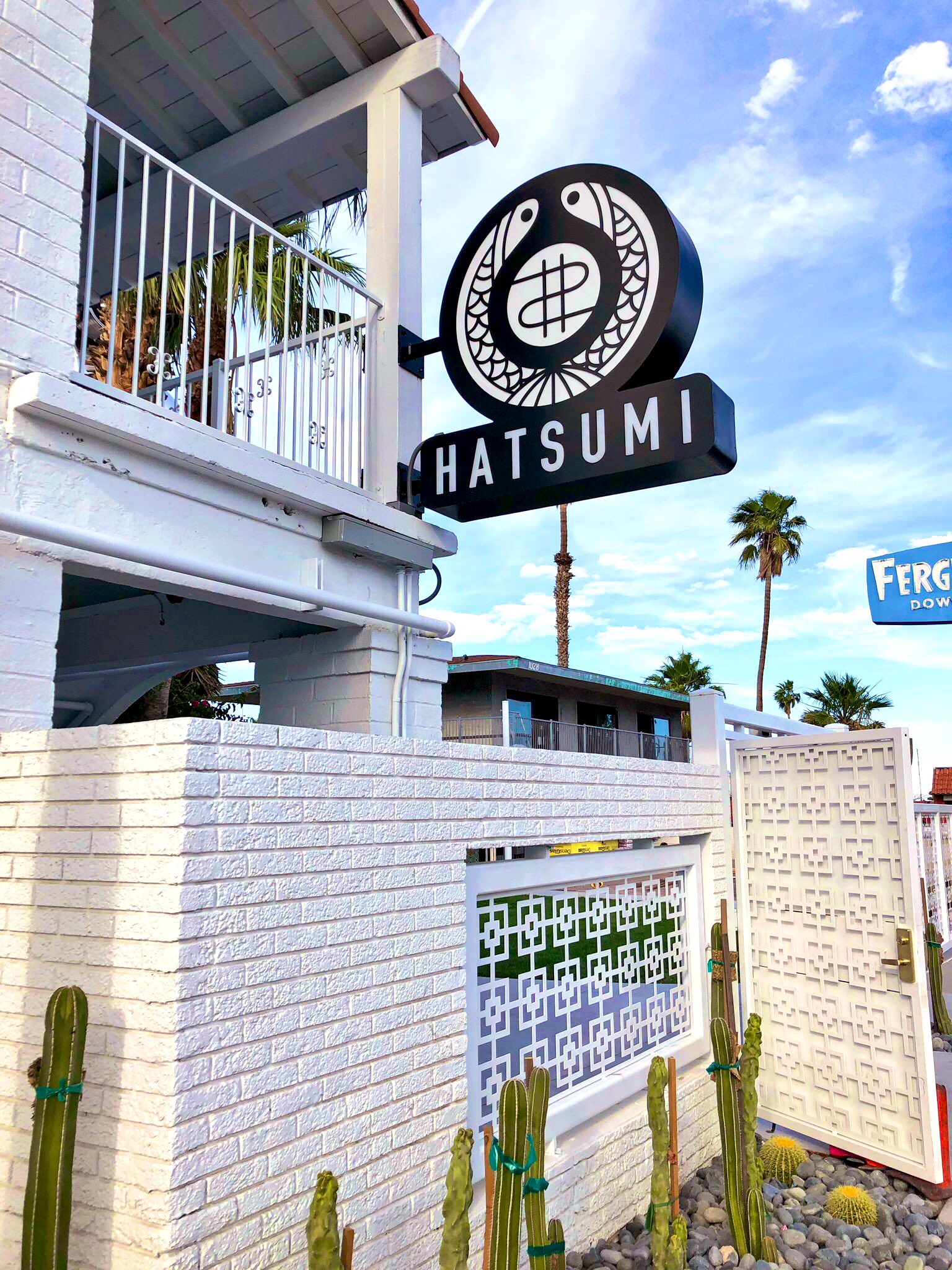 (Is Hatsumi essential? You'll have to buy a book to find out.)
Local dining options have expanded (and improved) so much recently that the world has taken notice of what we Las Vegans have known since the early aughts: Vegas hotels contain a wealth of kitchen talent  — young folks itching to strut their stuff for residents, not just fill the bellies of distracted tourists. True, the Great Recession hastened this migration for many chefs. But as with wine, stressed vines make for better juice, and the rigors of that depression (yes, in Vegas it was a depression) gave bloom to vibrant neighborhood dining cultures, especially downtown and in Chinatown, where cash-strapped Gen Xrs and Millennials demanded a better supply of quality grub at affordable prices.
In some ways, it seems like 2020 should be the natural end to this obsession of mine. Where once I was the only voice in the wilderness, beseeching people to patronize better restaurants, now the internet is crawling with opinions on where you should eat. I've become a dinosaur and I know it. Never again will Las Vegas see someone as foolish as me — someone compelled to eat everywhere and try everything. Someone who spends a mountain of their own cash to promote restaurants he thinks are worthy. A person who sacrificed success in one career (law) for notoriety in a much less lucrative one. In essence, what I've always been is an unpaid press agent for the best restaurants of Las Vegas.
But don't feel sorry for me. I've been paid, and I've been paid well — in great food, great friends and wonderful experiences, stretching back for half of my adult life. And you paid for this book, and for that, and for all of this, I am grateful.