When Standard & Poor closed, my (already low) opinion of Green Valley plunged even further. For years I've called GV the land of $400,000 homes and $40,000 cars where no one wants to spend more than forty bucks on dinner. Just weeks before S&P shuttered, this little jewel box opened in a giant strip mall that houses at least two dozen other food options. Boteco is so small and so obscure — wedged between something called the "Beach Hut Deli" and a pet food store — that you can be parked right in front of it and miss it. But miss it you should not do, not if you want to taste Spanish-styled, chef-driven, Robuchon-inspired food the likes of which this backwater probably can't appreciate.
But appreciate it you should. Because if you're reading these words, you are obviously a person in search of good taste, and tastes don't get much better than what chef Rachel LaGloahec is putting on these plate. This is not complicated food, a la Sparrow + Wolf, nor is it the "too hip for the room" cooking that failed down the street. These are the musings of a confident young chef, who has obviously been well-trained, and who hits her marks with every beat.
Take her weekend brunch for instance. Everyone knows I hate brunch. And I hate it because most brunch menus are about as inspiring as a Mitch McConnell press conference. LaGloahec got me interested from the first bite of her house-vodka-cured salmon:
…and spices things up further with Tacos da Moda — scrambled eggs with strips of steak and Spanish chorizo, ready to be rolled into some house-made corn tortillas — as beautiful a breakfast concoction as one can construct. Don't miss the Dutch Baby-style pancakes, either —  served with a strawberry coulis and champagne zabaglione —  her trio of Botequito sliders dripping with melted onions and smoked Gouda on a brioche bun that's a wonder unto itself. If that's not enough to get you out of your brunch rut, the trio of prosecco "flights" — bellini, cassis, and limoncello — is a lip-smacking steal at $12.
At dinner, there are only twelve things on the menu, but those sliders, an avocado crunch salad and a Singapore Chilli Crab dip are a delight, and the kind of food that's unknown this far from the Strip.  There's even a poutine on the menu for the calorie-challenged, fabulous Spanish ham, good oysters, and escargot croquetas and braised beef with Piedmontese rice for ectomorphs in need of a good rib-sticking. This is a mix and match menu that's made for fun. Boteco means "meeting place" for friends and family, and if you and yours are looking for a place to congregate, you won't find any better in this neck of the culinary desert.
BOTECO
9500 S. Eastern Ave. #170
Las Vegas, NV 89123
702.790.2323
Summertime in Las Vegas is great for so many things: lounging by the pool, frying eggs on sidewalks, and watching local weathermen figure out different ways to say, "it's hotter than hell outside." But what summer is really good for in Vegas is seeing how badly people can dress – specifically how atrocious they look when they go out to eat. It's no surprise that our tourists rank as some of the most poorly attired in the world (a distant second to Orlando, Florida, but still right up there), but what consistently shocks me is how shameless they are about walking into refined, elegant restaurants wearing nothing more than cargo shorts and an air of cluelessness.
I'm not talking about strolling into the Bubba Gump Shrimp Company or a buffet. No one gives a hoot how sloppy you look in those food factories. No, what appalls me are the t-shirts at Le Cirque, and lululemon at Michael Mina. This may come as a surprise to some of you but 1) no grown man looks good in shorts (no matter how good looking they are – see picture above), and 2) tank tops were invented for volleyball tournaments. And if I want to look at some dude's mangled hairy, Hobbit hoof, displayed in open-toed shoes, I'll go to the beach.
Some call it "comfort" and "informality," I call it an excuse to look like hell and get away with it. Becoming a more casually dressed society has wreaked havoc on manners, good taste and regard for your fellow man. Not to get too philosophical about this, but it's a short plunge from how informal we've become to how rude and crude our politics have gotten.
As much as people want to make this debate a class struggle, or, even worse, an argument over individualism, it's really about respect, as in: respect for yourself, others around you, and the place you are dining. You are a guest in any restaurant you visit. It is neither your home nor your personal playground. As with any guest, you should consider your surroundings and think about something other than yourself. If you insist on eating out looking like an aging frat boy, there are Taco Bells and Denny's aplenty just for your ilk.
Rather than arguing about who should wear what, my 92-year-old mother has the best solution: create a slob slum in every nice restaurant. No one but the staff has to know it exists, but simply reserve and segregate a few of the worst tables for the worst dressed customers. That way they can enjoy their meal while not offending anyone, as they revel in their shamelessness, their selfishness and their ugliness. Problem. Solved.
ELV note: With the opening of Elia Authentic Greek Taverna, we at ELV thought a primer was in order to educate our loyal readers about the true glory of Greek cuisine. So many dishes people associate with Mediterranean food are not, in fact Greek; having nothing to do with Greece; and are unheard of on the Greek table.
GREEK:

Fish (see above)
Cheese (Not a huge variety a la France, England, and Italy, but much more than the fromage-challenged climes of Syria, Turkey, Israel et al.)
Vegetables
Orzo
Dolmades
Grilled vegetables
Souvlaki (skewered meats, preferably chicken or lamb)
Ginormous Beans in tasty tomato sauces: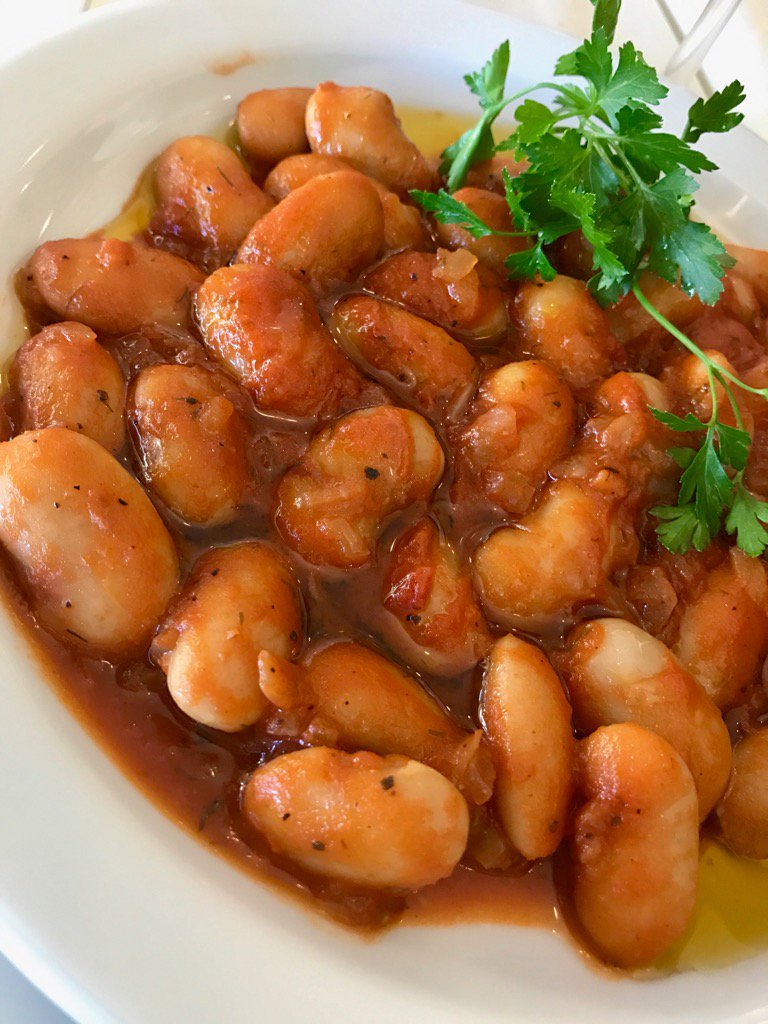 Lamb (Well-done – Greeks don't like rare meat. It's one of the rare cultural/moral failings of the country.)
Potatoes
Properly-seasoned lamb with potatoes: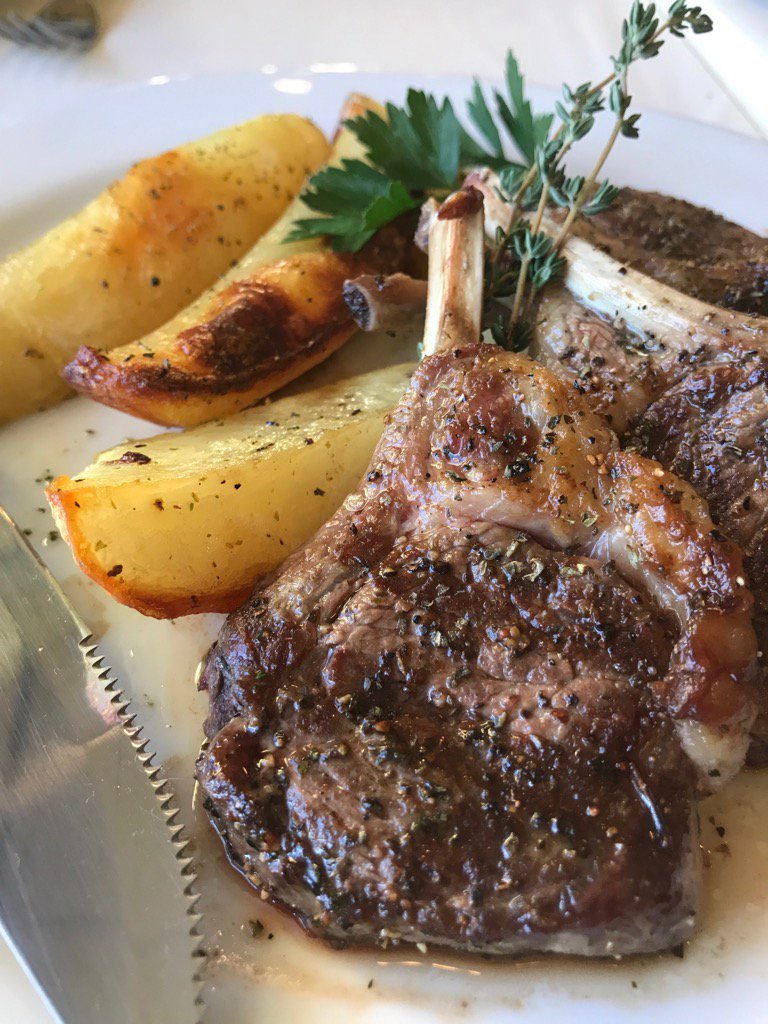 Goats? Very Greek. Goats in trees? Not Greek.
Tomato salads
Cucumber salads
Lentils
Phyllo dough in multiple guises (this galamtoboureko is one of the best):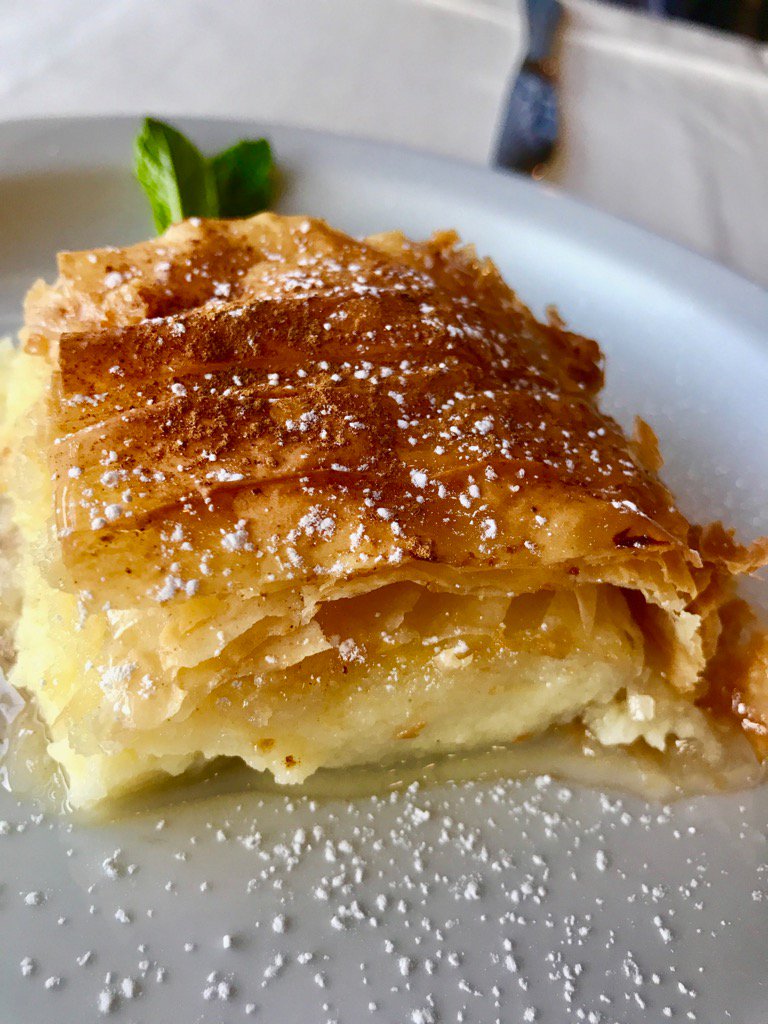 Real bread, not pita bread
Whipped dips (Feta cheese – tryokafteri: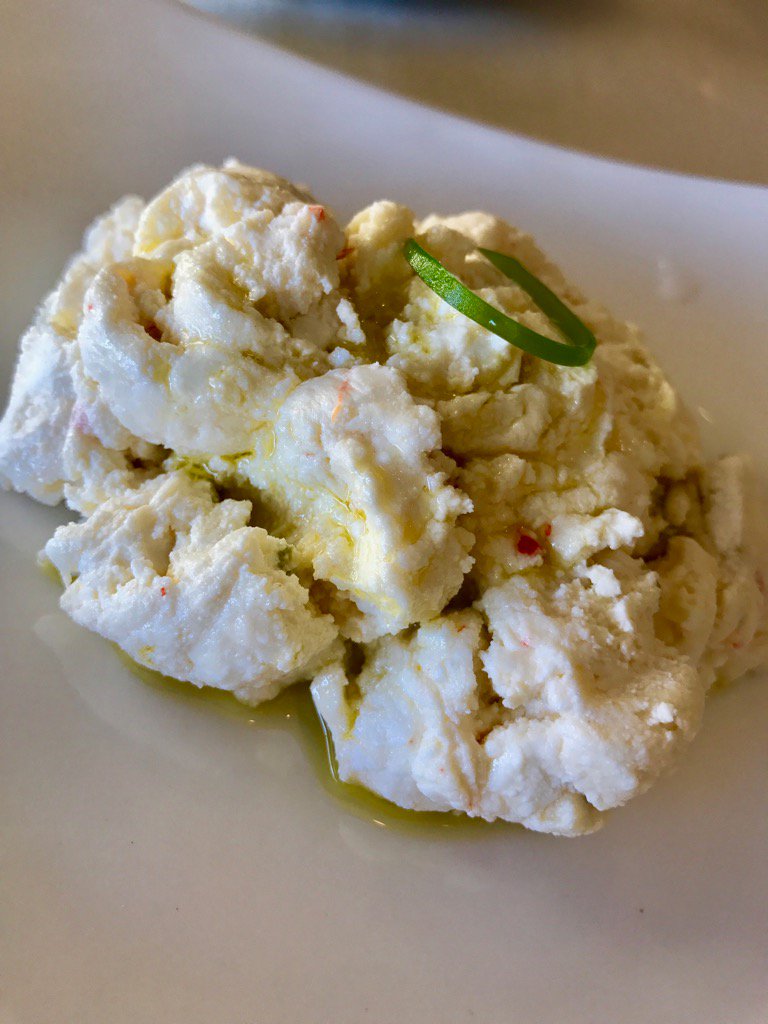 ….cured fish roe – taramoasalata,  yogurt and cucumber – tzatziki,  potatoes and garlic – skordalia…in other words, the best savory dips on the planet.)
Wine (The Greeks practically invented wine; they certainly perfected it. Greek wines were as esteemed 2,000 years ago as French wines are today.)
NOT GREEK: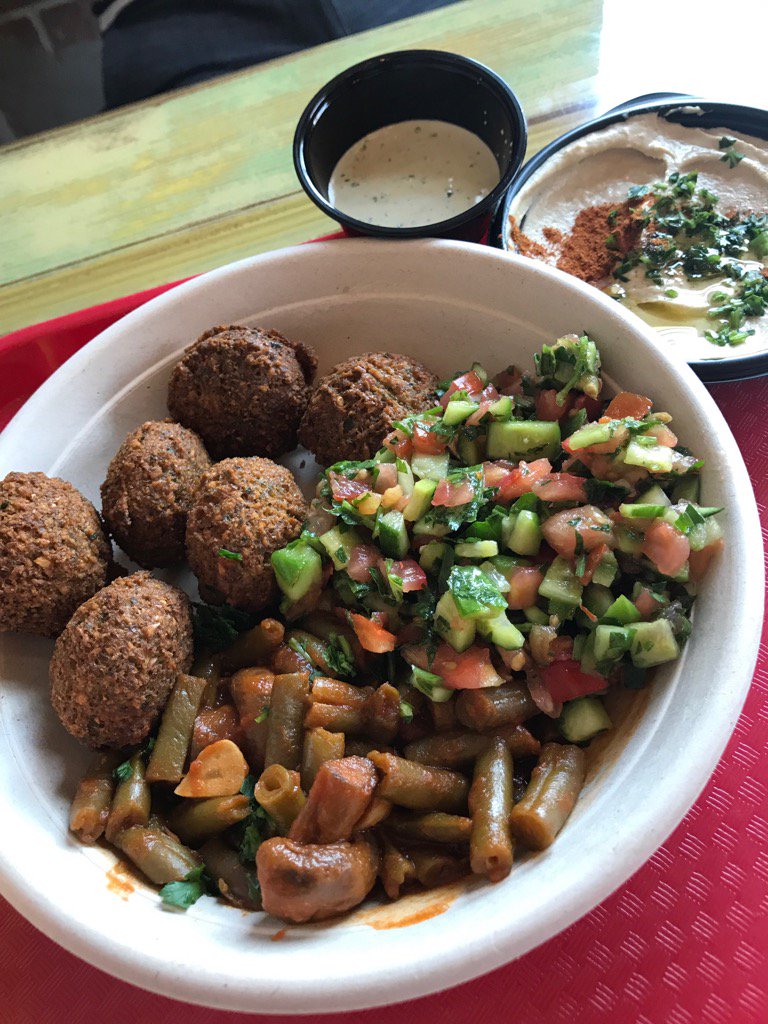 Fu8king Hummus
Fu8king Tabouleh
Fu8king Tahini
Fu8king Falafel
Fu8king Baba Ganoush – not Greek; Melizonasalata – Greek (They're the same thing, but these distinctions are important, and basically were responsible for the Trojan War.)
Beef (Beef is more of an American-Greek thing than it is a Greek-Greek thing.)
Cheap, shitty, processed GY-ro meat from some slime pit in Chicago? (Definitely not Greek, although almost every Greek restaurant in America, to its everlasting shame, serves it. GY-ros are the spaghetti and meatballs of Greek food.)
Kebabs (The proper term is souvlaki.)
Shawarma
Pita bread (My father always called pita bread "Arabic bread" because he associated it with Syrian/Lebanese bakeries. Greeks only eat puffed, unleavened flatbread when they're stuffing it with souvlaki meat.)
Meze platters (Greeks put out appetizers, but don't call them meze or mezze, which is (gasp!) a Persian word.)
Rice (Alexander the Great brought rice back to Greece from the Himalayas; it is considered a luxury food in Greece and didn't become popular there until the 1950's. Rice pilaf is a Middle Eastern/Central Asian concoction.)
Greek salad with lettuce – not Greek; Greek salad without lettuce – Greek: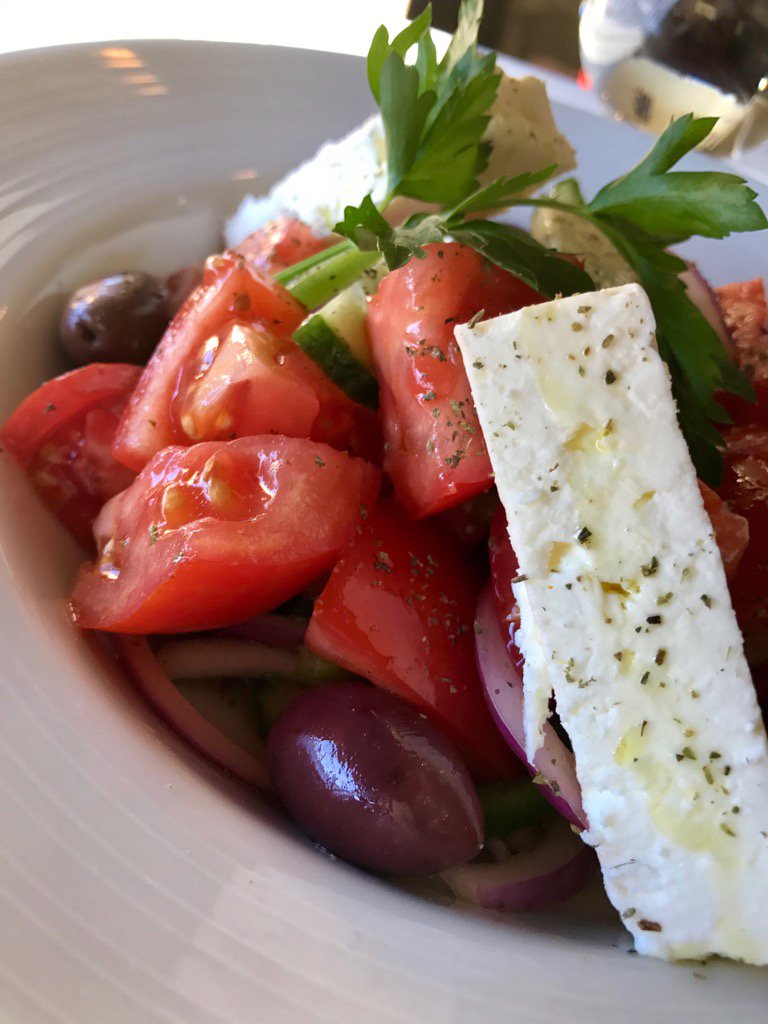 Pasta (You'll never find spaghetti/linguine noodles in a real Greek restaurant. If you see pasta in a Greek restaurant, it's either in a casserole or for gringos.)
Not Greek: Whatever the fu8k it is Arabs, Moroccans and Persians drink with their meals.*
So there's your snapshot of what real Greeks eat, in Greece. Unfortunately, Greek food, like Italian, Chinese and many others has been bastardized by Greeks themselves over the past century, so that many Americans equate cheap GY-ros, any unleavened bread, and any meat on a stick as Greek. Real Greek food is subtle and sharp, creamy yet tangy, and herbaceously perfumed with finesse. It is unlike anything you've ever had in a Greek diner or gyro (HEE-ro) shop, and there is a restaurant in Las Vegas that's now dishing out the actual enchilada – which will be the subject of our next article.
Many thanks to 'cuz Elias George for inspiring and helping with this article.
Kali orixi and Opa to all!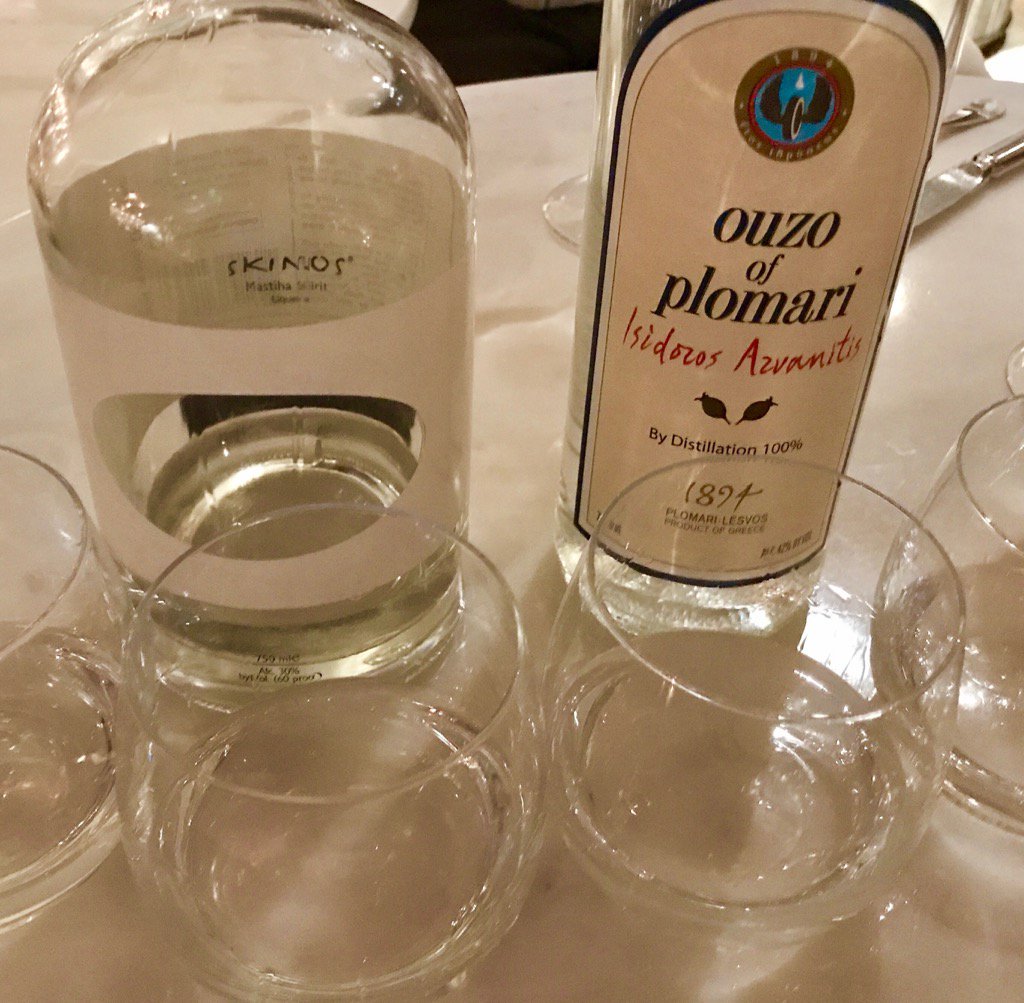 * They're Muslims, we get it, but not drinking wine probably accounts for most of their geopolitical squabbling and suffering. The occasional shot of arak does not quell the savage breast of an irrational jihadist nearly as well as a bracing glass of assyrtiko might. Just sayin'.