What's that old joke? If you see the fork in the road, take it.
Well, loyal readers, Eating Las Vegas is at a crossroad.
Writing about restaurants seems more than a bit trivial in these troubled times.
On the other hand, there's a lot of cool new stuff going on.
And a lot of old stuff continues to shine  — like the sides and steak yours truly had at CUT the other night: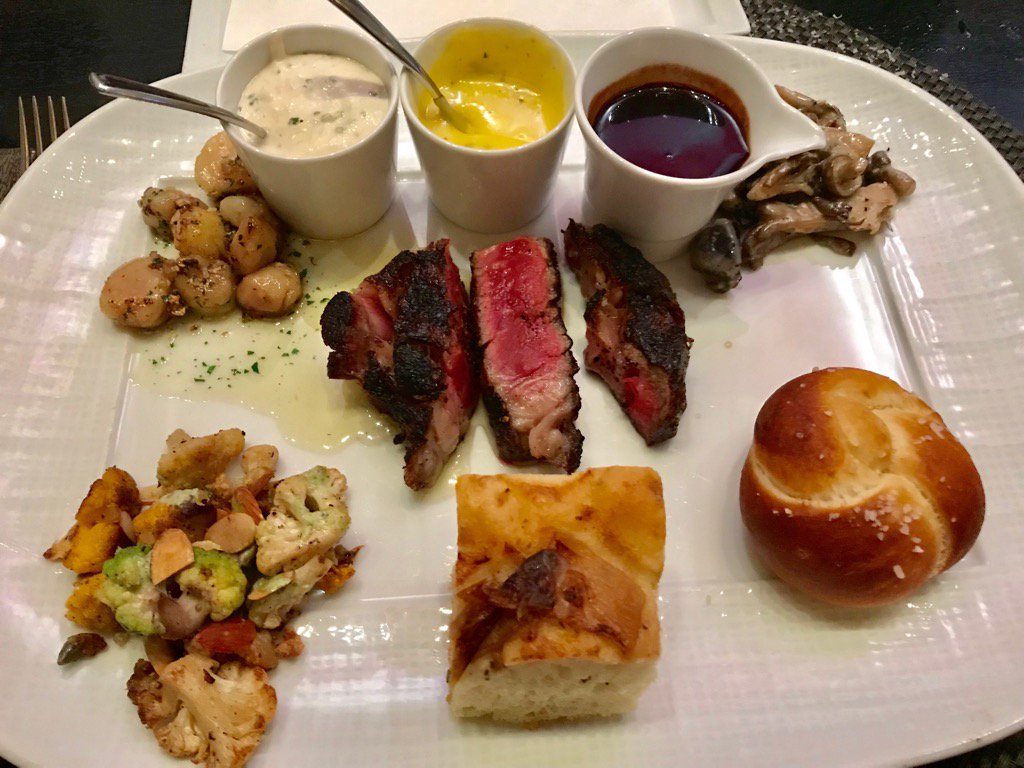 One part of me wants to dive in and tell you all about the great meals I've had recently at:
Allegro
Chuchote Thai Bistro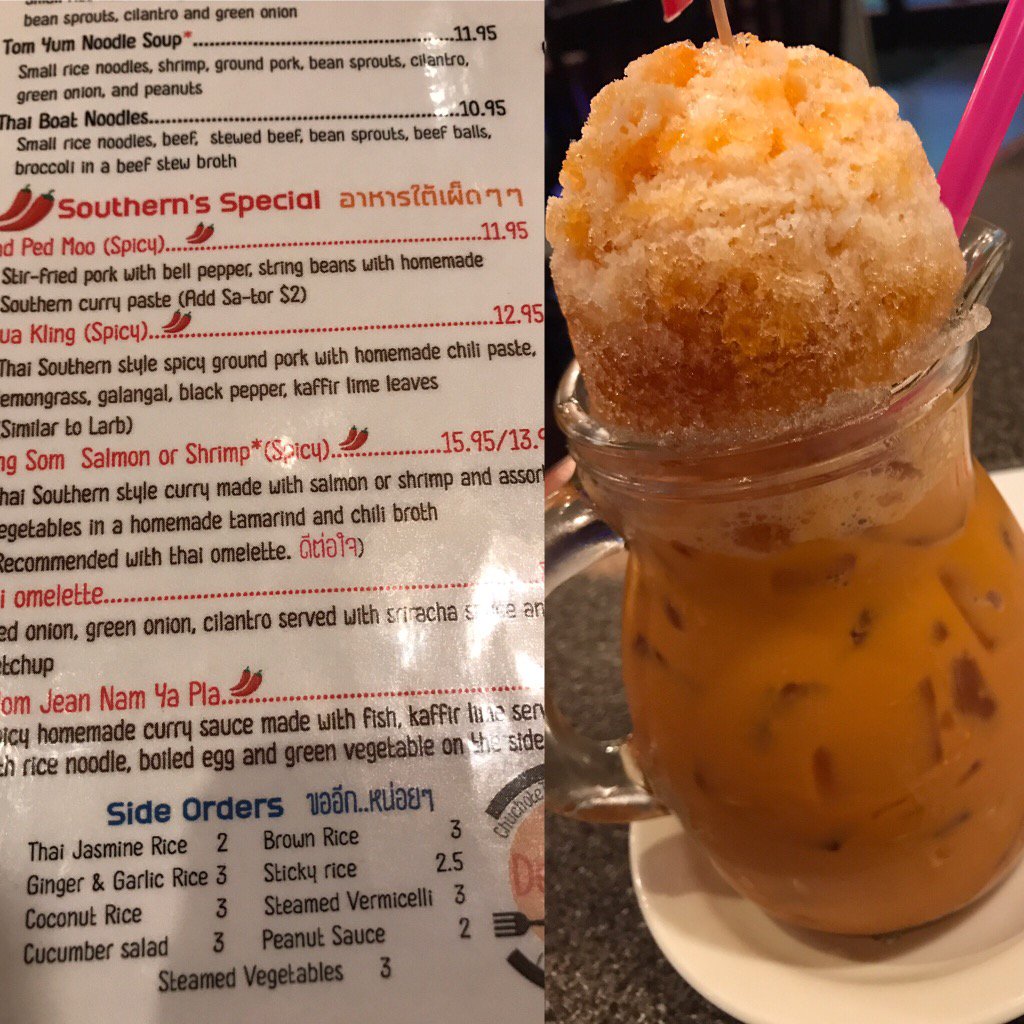 Le Cirque
Cafe Breizh
7th & Carson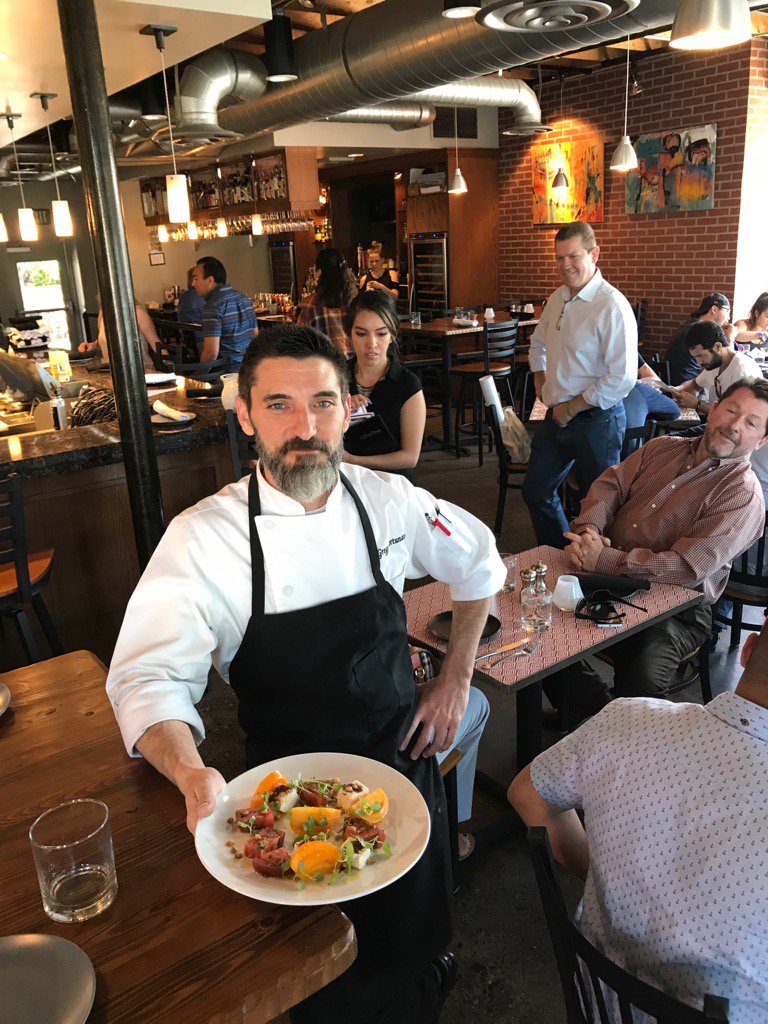 The Black Sheep
Hofbräuhaus (yes, the Hofbräuhaus)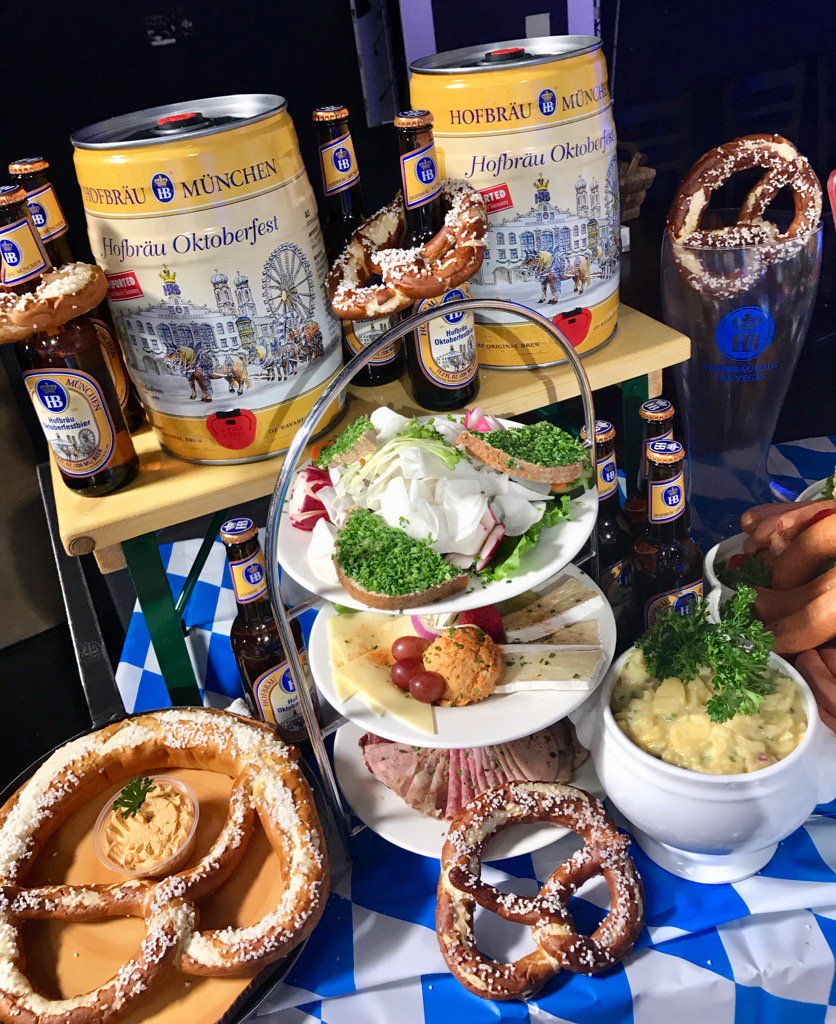 Bazaar Meat
The aforementioned CUT
Oscar's Beef, Booze and Broads (yes, Oscar's Beef, Booze and Broads)
Prosecco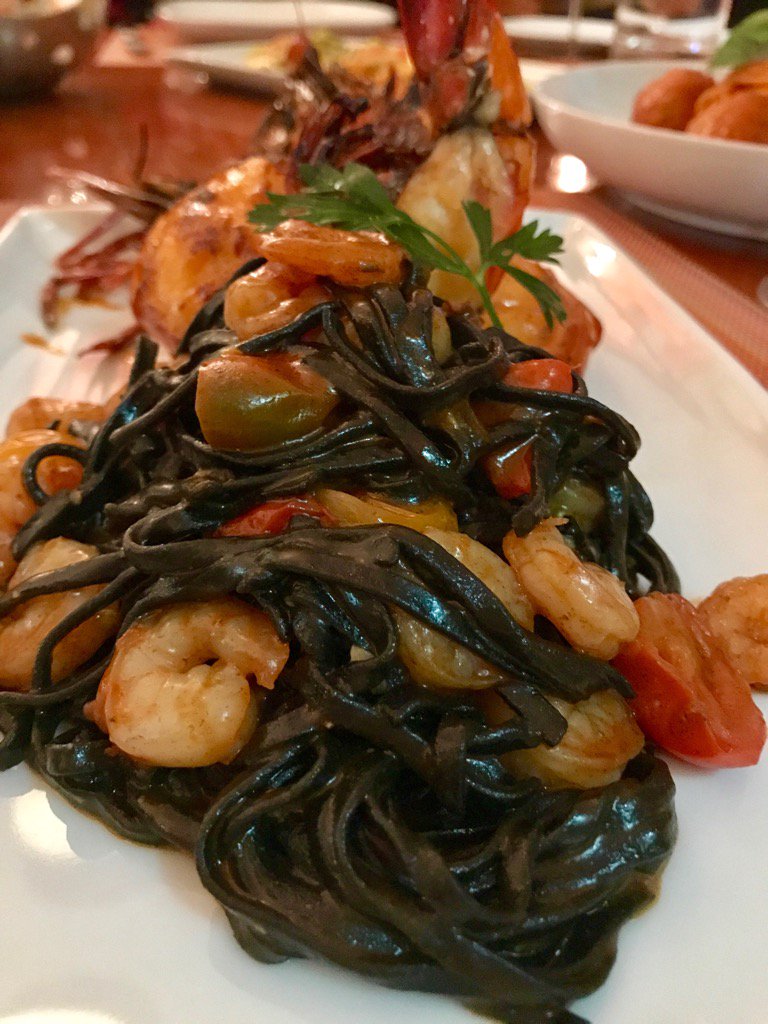 Bardot Brasserie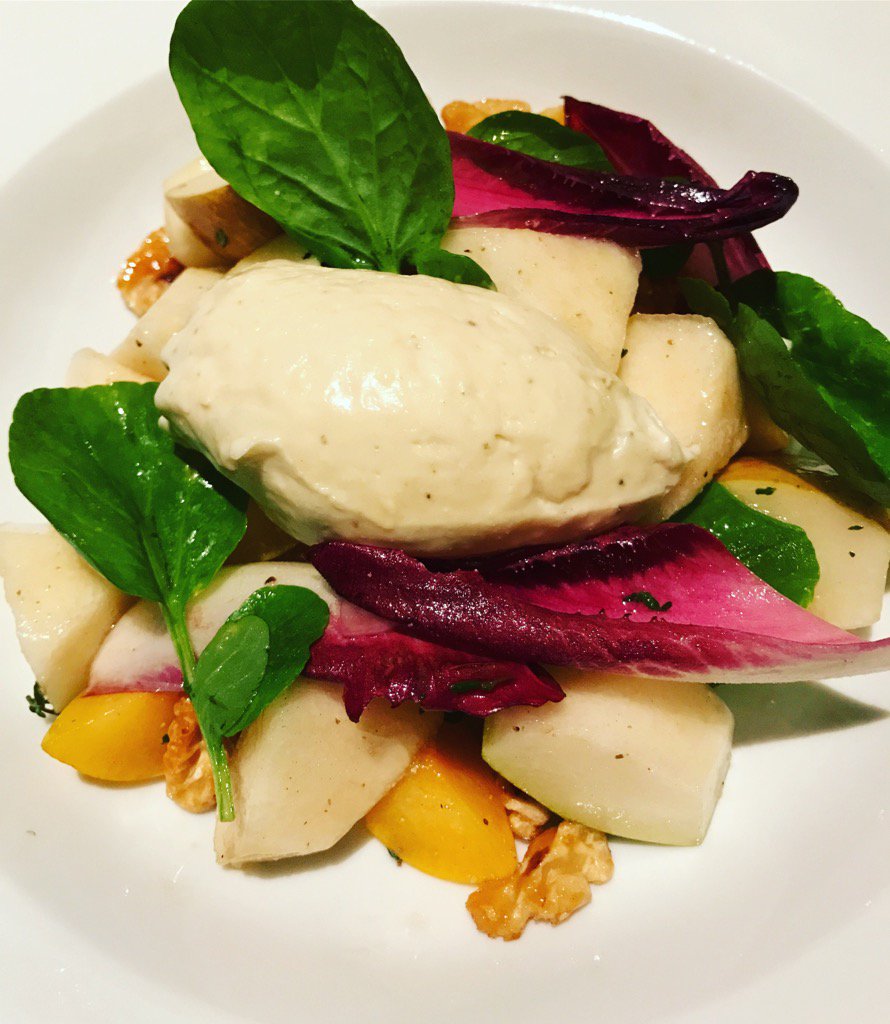 MB Steak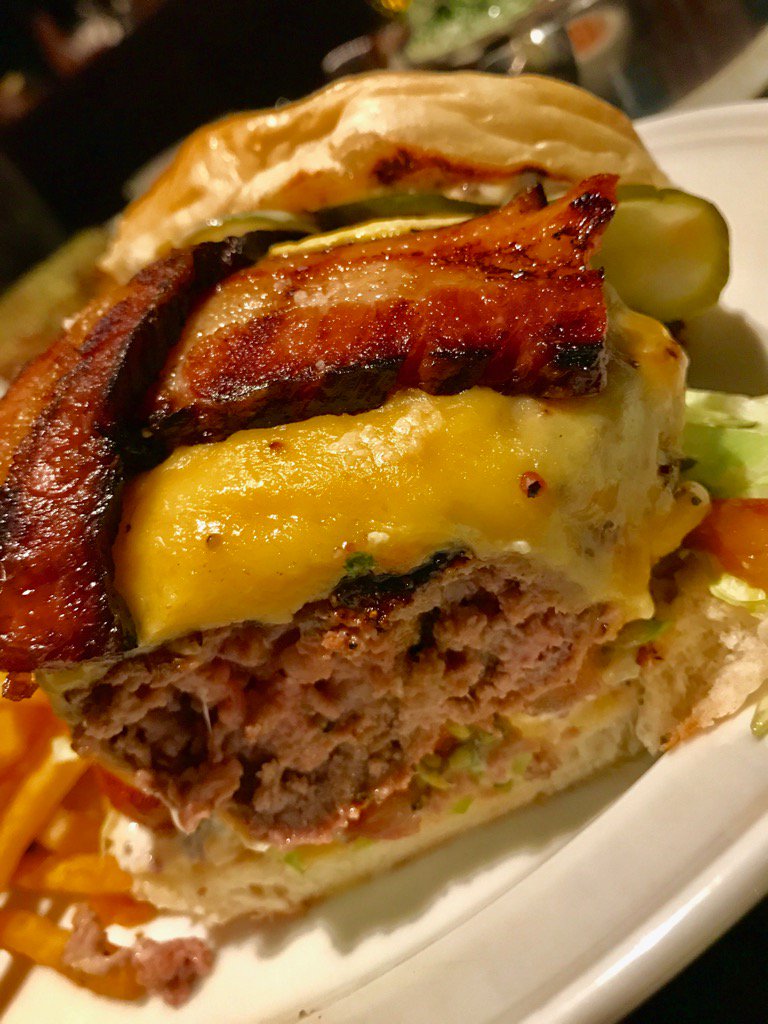 Ferraro's
Casa Don Juan (yes, that Casa Don Juan)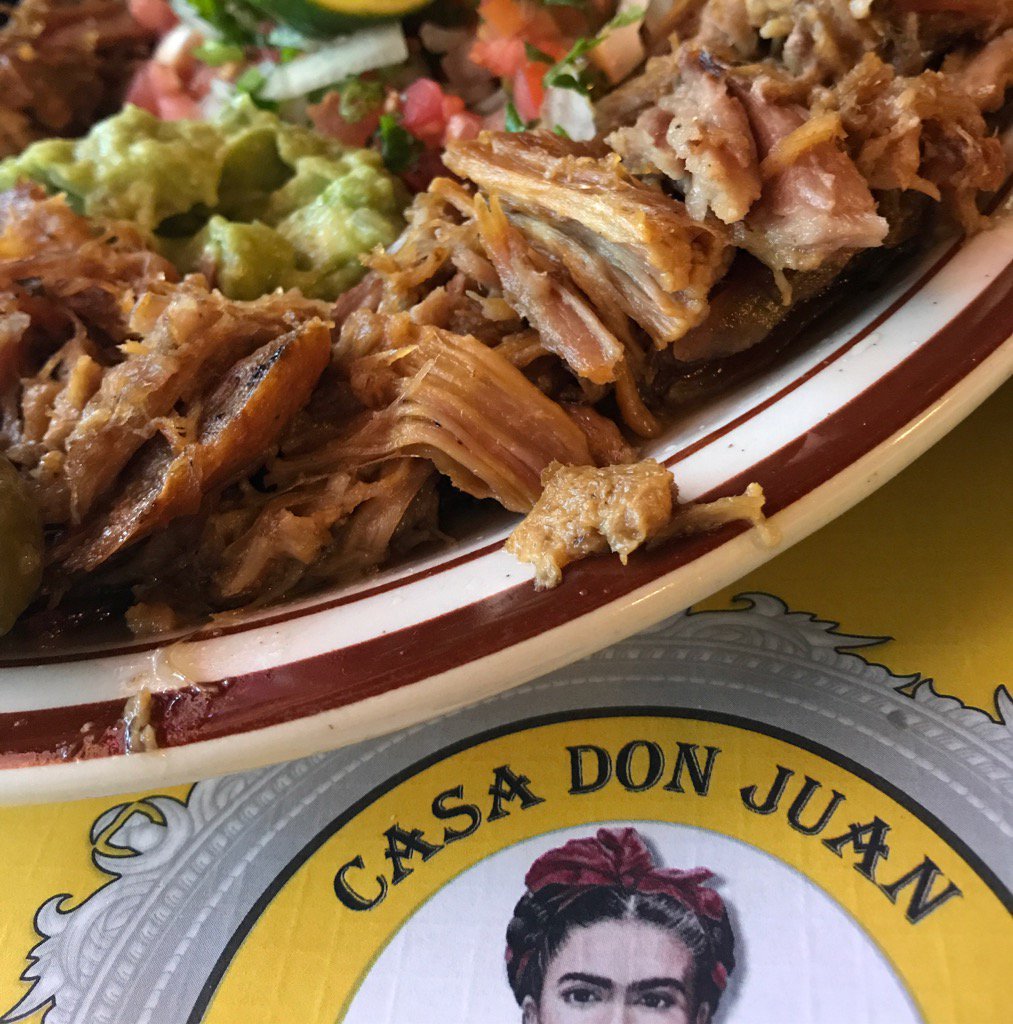 Chada Street…and…
Morel's Steakhouse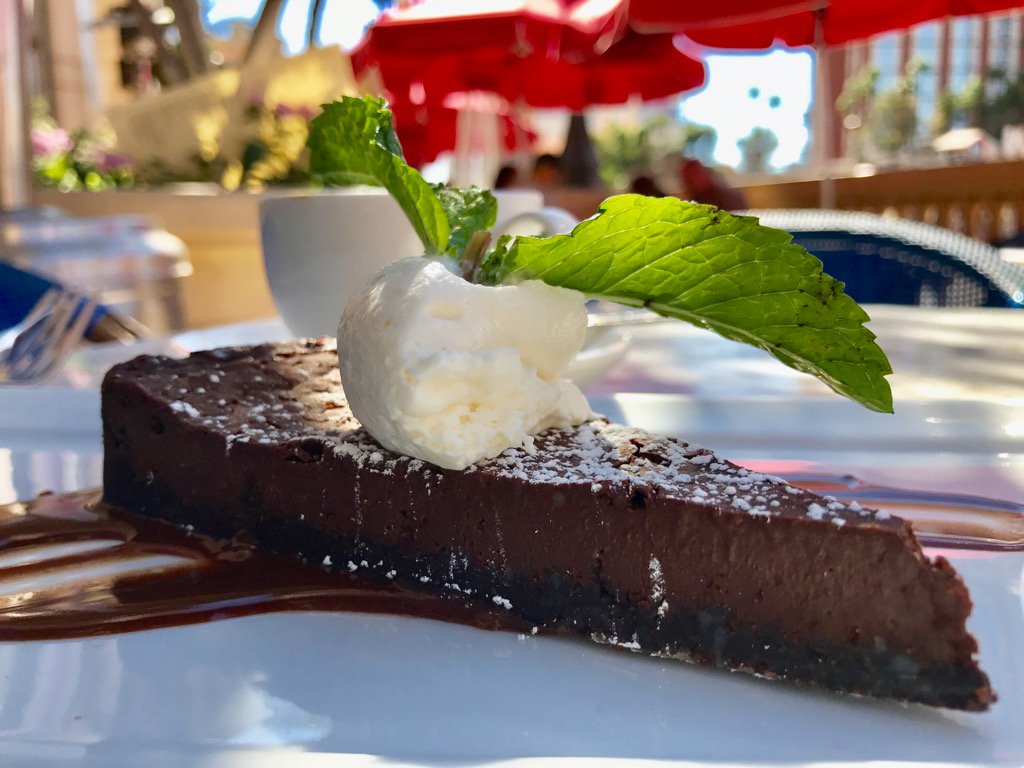 …just to name a few.
But my heart is heavy, and the blogosphere ain't what it used to be.
Tens of thousands of people used to want to read these restaurant reviews, now but a few thousand do. Facebook and Instagram turned everyone into a food blogger (this is not a bad thing), and in so doing, created a world where the audience is small for anything but mindless listicles, gossip and food porn.
My personal theory is that once camera phones got better, around 5 years ago, everyone could see decent pictures of what a restaurant's food looked like. When that happened, reading about it became a chore for all but the most ardent foodies. In other words, blogs like this had a mass appeal right up until the masses could look at purty pictures to hit their low information threshold. Thus did clickbait like "Top 5 Tacos in Town!" and "David Chang's Favorite Pizzas!" supplant actually learning about food.
Simple-mindedness is the rule these days, no matter the issue, no matter what the topic. The dumbing down of America extends to subjects as diverse as climate change to politics to sports. No one is diving deep; everything is visceral or the Cliff Notes version. Even the President of the United States.
Speaking of mindlessness, people are being murdered wholesale in our country, and not enough people care enough about that, either. Because you know, freedom. If that's not enough to sober me right out of restaurant writing, nothing is.
No matter how you slice it, there's nothing deep about food writing. Food writers, critics, journalists, nutritionists, etc., are all doing different forms of the same thing: imparting information (and opinion) to the public to help it eat better, tastier, healthier food. No rocket science in that. Precious little politics, too. But if you want to learn something, you have to pay attention. Just like in elementary school. And just like elementary school, most students would rather be told the right answer than figure it out for themselves.
Loyal readers, I have grown weary of helping you figure it out for yourselves.
About the only thing that keeps me writing these days is contemplating what is left of the Vegas food writing community should I retire. Years ago, I hoped that the free weeklies would morph into a true voice for our food and restaurant scene. All they've morphed into is a platform for b-list bars and restaurants, cocktail features, and barely-written "reviews." I don't blame the writers, I blame the editors. They know their audience can hardly read (or barely wants to), so on one level, you can't blame them.
My previous co-author, Al Mancini, professes not to want to write about restaurants anymore, so the worthless rag he works for has him covering hot topics like "What blue cocktails are made without blue curaçao?" and other such drivel. (Memo to Al Mancini: the world isn't interested in "cocktails of the week," only the people pushing them are.)
Max Jacobson, god bless him, will never re-join the food writing ranks, and my other former co-authors (Greg Thilmont and Mitchell Wilburn) talented though they are, have neither the coin nor the time to immerse themselves in our foodie scene. Eater Las Vegas is a joke (it's run by a pathetic woman who, when she's sober, remembers that she lives in Des Moines, Iowa), and no other local blog is worth a shit. So bleak the landscape is.
And bleak I feel about it. I love writing, and I love going to great restaurants. Combining those two passions in this blog, six books, and 23 years of reviews for radio, TV, guidebooks, 'zines, and  dozens of periodicals has been a match made in heaven for me. No one has ever covered the restaurants of Las Vegas like I have over the past two decades. No one else is even close. All the food writers in town put together aren't even close. On average, I eat out more in a week than all of them do in a month.
Am I bragging? Sure I am, but it's also true, and it'll be a long time before any food writer comes close to what I've done. And I'm proud of it.
But while the body might be willing, the spirit is weak. Sometime next month the sixth edition of EATING LAS VEGAS – The 52 Essential Restaurants will be published. Those 52 restaurants (yes, two more this year!) are all mine this time. No co-authors, no dueling reviews. You will get my complete, unvarnished look at the best this town has to offer, plus a snapshot or two about where we fail as a food and restaurant town.
These are the same things I've been trying to do on this web site since April 1, 2008, and in various forms since October 15, 1995, when I debuted on Nevada Public Radio. I don't know if the book will continue after this edition, but I'm fairly certain this web site will post its last toothsome pick, or eviscerating pan, on its tenth anniversary, April 1, 2018.
Until then, bon appétit!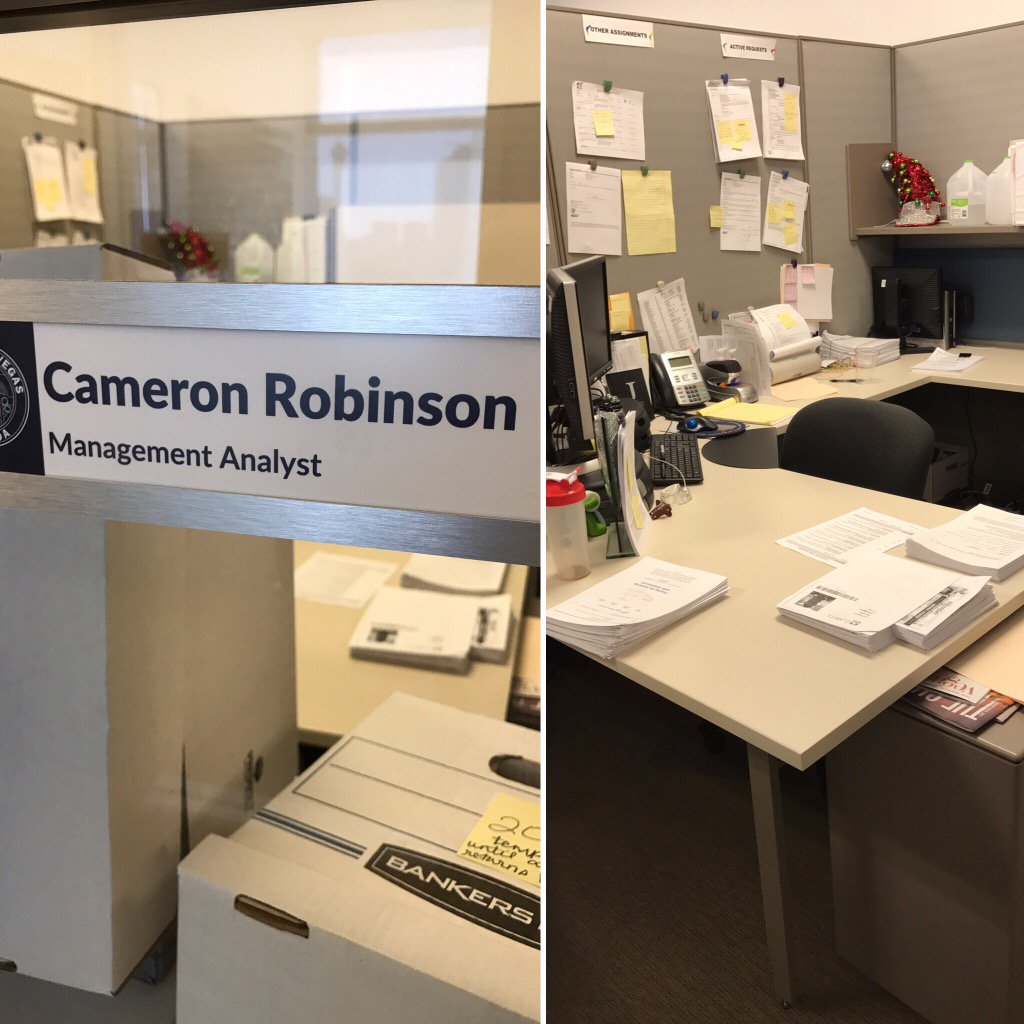 The world is no better than its places. Its places at last
are no better than their people while their people
continue in them. When the people make
dark the light within them, the world darkens.
–Wendell Berry, "A Poem On Hope"
ELV note: There will be no food reviews or pithy commentary this week. Below are two posts about the recent Las Vegas massacre, one from me and one from my son, Hugh Alexander Curtas. My thoughts are more about a co-worker who was murdered; my son's is a more measured, political/philosophical take on the tragedy. I hope you take the time to read them both and pass this on to others who might be interested.
Five minutes after my wife and I drove past Mandalay Bay Hotel and Casino two nights ago, the worst mass murder in modern American history took place. If the windows had been down in our car, we probably would've heard the gun shots. As it was, we drove home from the airport and went to bed, oblivious to what had occurred behind us. The next morning, as I was walking to work, my secretary texted me that Cameron Robinson, a management analyst in the City Attorneys office, had been killed. Cameron was shot in the neck, right beside his partner, as they were watching the concert. Bleeding profusely and screaming for help, somehow he was gotten to an ambulance, but it was too late. He died on the way to the hospital.
Cameron was only twenty-eight, but he looked like he was sixteen. He was short, fit, and funny, and worried about his weight even though I don't think he weighed 120 pounds soaking wet. He had a sly, shy sense of humor, and needless to say, everyone in the office loved him. I didn't know him as well as most, but his office was right across from mine, and I could see him in there everyday, diligently working away, or, when he wasn't doing that, keeping the secretaries in stitches. I used to steal M&Ms from him all the time, and he pretended not to notice. Once or twice I brought him something sweet as a partial payback, but my side of the candy ledger was always permanently in the red.
There is nothing that can be done for Cameron Robinson. He was killed by a demented maniac utilizing weapons designed solely for the purpose of killing human beings. That these weapons are legal and (barely) regulated is to the everlasting shame of the American body politic. I won't go on a polemic about guns or gun control (although I could), except to say that, in my lifetime, the idiotic, psycho-sexual attraction to firearms has trumped common sense at every turn when it comes to regulating what is, in essence, the most dangerous consumer product of them all.
None of this matters to Cameron. He died bleeding and screaming in an ambulance — shot by a spray of automatic weapons fire from hundreds of yards away — a sweet, generous, hard-working young man who was just beginning to grow into himself. Just last week I thought I should bring him in a huge bag of M&Ms after Halloween, just to balance the books. Thanks to American gun laws, this is one debt I will never have to repay. – John Curtas
www.gofundme.com/you-will-be-missed-cameron-robinson
I went to bed Sunday thinking two people had been shot in my hometown of Las Vegas, Nevada. I didn't give it much thought – active shooter situations are an almost daily occurrence in the U.S. In fact, 273 people have been killed in mass shootings in the U.S. in just the past 280 days, according to the Gun Violence Archive.
I woke up yesterday to the aftermath of the unthinkable. As I write, almost 60 souls are known to have perished, with an almost inconceivable 515 additional people wounded. My city was massacred.
I feel an excruciating sadness for the murdered. Friends-of-friends and acquaintances are among the dead – living, breathing human beings who will never again have an aspiration or a dream and will never again know the beauty and love of this world. My city is hung heavy with a pain it has never known.
Make no mistake: This tragedy is the fault of the cowardly, ignoble excuse for a human being that pulled the triggers of those automatic weapons just as much as it is the fault of craven politicians and their gun-lobby overlords who have created the circumstances for a society that devalues human life by allowing weapons of mass destruction to be bought and sold with almost no regulation whatsoever.
I'm a liberal, but I have no problem with guns. I was born and raised in the West. I respect that our Constitution provides an established legal right to own firearms. No person, politician, or organization will ever strip American citizens of the right to own guns – to think otherwise is rank ignorance. No one is coming for your guns.
My problem is ultra-extended magazines, easy access to automatic weapons, lax oversight of the gun industry, spineless politicians, and a refusal to acknowledge gun violence as a scourge on our citizenry that could be greatly reduced with modest legal alterations.
You should have no right to unlimited, unrestricted access to weapons of mass destruction, just as you have no right to unlimited free speech – when the public good outweighs the personal right, the public good prevails.
Yes, I'm politicizing this issue. We must politicize this issue – the dead deserve no less. More specifically, we have not politicized this issue enough. More specifically still, we have failed to match the politicization of gun violence in our communities like the gun violence advocates have.
No one wants innocent people to die, but when you stand in the way of protections for innocent Americans, the blood drips from your hands. We're in this situation because of a large-scale, ultra-moneyed, decades-long lobbying effort by well-connected gun advocates (the NRA and their paid-for politicians). Their efforts have been strategic and effective and have stymied progress on gun violence prevention at every turn. Mass shootings are now an American pastime.
Guns are tools. Without human intervention, they are harmless. But, in the same way the agency of the murderer turns an inanimate object into a killing machine, the methodical strategy of gun violence proponents prioritizing unlimited ownership of weapons and ammunition over the safety of our citizenry turns them from ambivalent bystanders into accomplices in these horrible crimes.
It's our government's job to protect its citizens from danger and harm. Yes, there is room for debate about the efficacy of mental health services and how poverty and lack of opportunity makes normal people do insane things – violence is a complex issue with many intervening factors. But the paramount factor is our easy access to weapons of war. Vegas' dead would still be alive if that lunatic couldn't access multiple automatic weapons and unlimited ammunition. This massacre was preventable.
We must mourn and move on. But we must not let the darkness of cowardice and violence perpetuated by gunmen and well-connected lobbyists alike dissuade us from the hard road of modest public safety protections. Don't pray, make policy change. – Hugh Alexander Curtas
(Ed. note: People are always asking me" "How did you become a food critic?" Here is the answer.)
Food writer John Mariani once said there are 3 kinds of restaurant critics: "The slobs, the snobs and the oh goodie goodies."
The slobs are professional writers who either get thrown into, or decide to write about food sometime in mid-career. Being writers by trade, their qualifications for the gig (when they start out) usually consists of being able to write a cogent paragraph and knowing what they like to eat. Ask any editor and they will tell you they prefer a real writer who wants to become a food critic, to a passionate foodie who wants to (try to) become a writer. Getting real writers to write about real restaurants is usually a lot easier than getting them into a collared shirt.
Mariani properly pegged me as a "oh goodie goodie" type of critic years ago. For the longest time, I ate everything in sight and was pleased as punch that Las Vegas was taking its place on the world's gastronomic stage. Somewhere over the past decade, I shed my omnivorous obsessions and replaced them with unabashed epicurean snobbery, and therein lies the tale.
John Anthony Curtas was practically raised in American restaurants. As a preteen in the 1960s, I circumnavigated the United States with my family, eating in the best restaurants in town from Miami to Seattle, New York to New Orleans. My  parents were hardly "to the menu born," but both had a healthy appreciation for good food, and wanted their children (me, two sisters and a brother) to experience the best of eating out. Neither parent was a gourmet; we never had wine or liquor in our house, and seafood was as foreign to our table as chopsticks. But what Mom and Dad loved was going out to a restaurant — dressing us all up and making a night of it. To them, dining out was about the experience of leaving the confines of home and seeking the thrill of being served good food in a fabulous place where they waited on you hand and foot. Wherever we traveled, they always sought out the best restaurant in town and the best table in the house —  the better to experience the theater of great dining.
As a young adult I started cooking more out of poverty than choice. My older sister gave me a subscription to Bon Appetit magazine in 1978 that I ate up, literally and figuratively. An early girlfriend and the second Mrs. John A. Curtas were both foodies before there was such a term, and they indulged my then passion for Chinese food. By 1980 I had pretty much cooked my way through The Chinese Menu Cookbook, (Joanne Hush and Peter Wong, Holt Rinehart Winston, 1976), and was seduced by the Szechuan food craze that was all the rage by then. (Yes, there was a Szechuan food craze in those prehistoric times, and I have the cookbooks to prove it.)
My ex-wife was even so kind as to compile a list of Chinese grocery stores for me, when we first moved to Vegas in 1981, so I could continue working my way through the various regional cuisines. Until around 1990, if you had asked me what my favorite food in the world was, I would've answered the strong, salty, sour and hot foods of the Sichuan and Hunan provinces of China. (Then and now, the textural nuances of Cantonese cooking, and the folderol of  Mandarin banquets, remain more of a curiosity than a keen pursuit.)
Wedged into all of this was a move back east in the mid-1980s — where I lived mere 50 miles from mid-town Manhattan. It was a seminal time for American food, and I consumed the New York restaurant scene wholesale, as Danny Meyer, Drew Nieporent, Larry Forgione, et al developed a food-centric, wine-friendly, customer-casual template that put baby-boomers at ease with sophistication without pretense.
In 1990, after five years of eating in places like Odeon, the Coach House, Four Seasons, Peter Luger, and the Union Square Cafe (not to mention enjoying the best seafood in America every summer on Nantucket), I moved back to Las Vegas and surveyed the edible landscape. It was not a pretty sight. The best restaurants in town were two chain steakhouses: Ruth's Chris and Morton's. Every hotel had five eateries: a coffee shop, a buffet, a steakhouse, and Italian, and a (not-very) "gourmet room" serving "continental cuisine" from some unnamed continent. All of them facing the keno pit, or so it seemed. Marcel Taylor — the Caesars Palace dealer who brought Ruth's Chris to town in 1989 — told me the philosophy of every hotel back then was to capture the casino customer and never let them out the front door. As he put it, "…they figured we have every place anyone could ever want to eat in right here, what more could they (the tourists) want?"
But want they did, and when Ruth's Chris realized its Vegas outpost was outselling all its other franchises, the word quickly spread to upscale chains and chefs everywhere that Las Vegas was the place to be. Late 1992 brought the opening of Spago, and soon thereafter, Mark Miller, Charlie Trotter and Emeril Lagasse planted their flags in the MGM. Suddenly, we had a real restaurant scene.
The only thing lacking was a serious critic to write about it. Hard to believe 23 years later, but in 1994, the only person covering restaurants in Las Vegas was the mother-in-law of a certain newspaper owner. She belonged to the "My friend Mabel had the chicken soup and she thought it was a bit salty" school of food writing, and was avidly followed every week by what few society matrons there were in town.
So, I stepped into the breach. It took a year of hounding media outlets, but finally, in October, 1995,  I got a shot at being the Nevada Public Radio food critic — a position I pretty much invented for myself and a gig that lasted until 2011. Did I know anything about radio? Absolutely not. But I knew a helluva lot about food, and could put two sentences together, and looked great in a button-down shirt. As I like to say: In the land of the blind, the one-eyed man is king. For five years I was the only game in town when it came to critiquing serious restaurants in a serious way. It would not be until 2001 that our main newspaper hired a full-time food writer, and in keeping with tradition, they made sure she was of the "My friend Edna had the steak and she thought it was a little chewy" school of food writing.
The Nineties brought multiple trips to France and Italy, and writing for all sorts of magazines and guidebooks. It was then that I honed both my palate and my writing. It took a decade plus, but only after all those meals, travel and reviews did I begin to appreciate my subject matter and my relationship to it. Food is the most intimate relationship we will ever have, and allowing strangers to cook it for us is an oddly perverse ritual which many struggle to understand. (It's the reason so many people have a chip on their shoulder when they eat out.) Giving over our bodies, our health, and our mouths to persons unknown, and paying them for the privilege of feeding all three, is surrendering an inordinate amount of power to a stranger — and paying them money for the privilege of taking advantage of you. It is this curious dynamic that continues to fascinate me, as much as anything that I shove in my piehole.
As for the food, then and now the ingredient-driven Italians and technique-driven French have always fascinated my palate. French food — more than any other on earth — is driven by the extraction, concentration and layering of flavors. Italian cuisine — in all of its regional glories — celebrates the simplicity of the raw material, while a Frenchman tries to make it taste even more like itself. The yin and yang of these philosophies still hold me in their thrall, and, of course, they both make the best wine on the planet (sorry Spain and California).
Enter Japan. Japanese food is about the quest for perfection, and in many ways, eating Japanese food in America and Japan has refined my tastes even further and eliminated my helter-skelter insatiability. No longer am I a galloping gourmand, happily ingesting everything in sight. Now, in my sixties, I seek the unobtainable grail of the quintessential. Like a Japanese chef, I take interest in the details of the divine.  A wasted meal, or even an ingredient, puts me in a bad mood. I have eaten so much of everything that I now simply want the best of anything — be it in a street taco, a glass of wine, or a piece of fish.
I am no longer an "oh, goodie goodie," and I am certainly not a slob. It is said that to become a gourmet, like becoming a first class horseman, you have to start young. I am an epicure and I started very young. But there are many more steps before me, and it is this mountain that I continue to climb.
Food is life itself, the rest is parsley. – Alan Richman