(Denmark took the top prize in '15)
Like a sailor to the sound of sirens, a moth to a flame, or an inveterate Francophile to a slice of jambon persillé: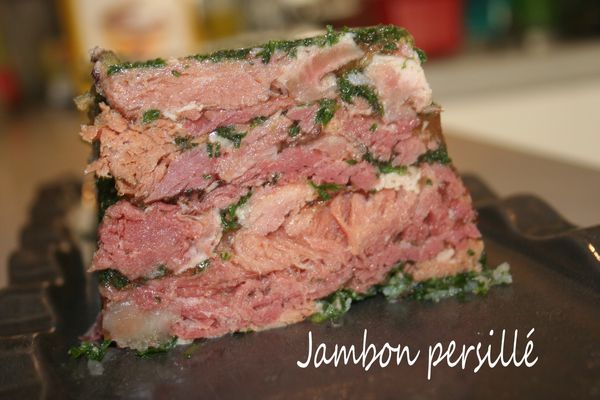 ….ELV hears the call of the Bocuse d'Or to him every other year. Ten years ago — before social media, before this blog, before the crash of the economy, and before he added 15 pounds to his waistline —  he attended the event. At the time, ELV vowed to return, only to have the Great Recession put a damper on his plans.
Now we're going back — leaving Las Vegas today, in fact — to see the 30th anniversary of world's greatest cooking competition in person.
If you don't know what all the shouting is about, the video below will give you a taste of what it entails. Two-man teams from countries compete to invent and cook the best dishes they can based upon two pre-determined ingredients — or the "imposed main product" as they're referred to in the competiton. This year's ingredients — Bresse chicken and shellfish — are very very French (imagine that?) — and challenge the chefs to riff on the classic Lyonnaise recipe for chicken with crayfish.
In addition, there is a new challenge this year: the chefs must present a creation that is 100% vegetal.   They have 5 hours and 35 minutes (not a second more) to cook, plate and present large platters of their creations: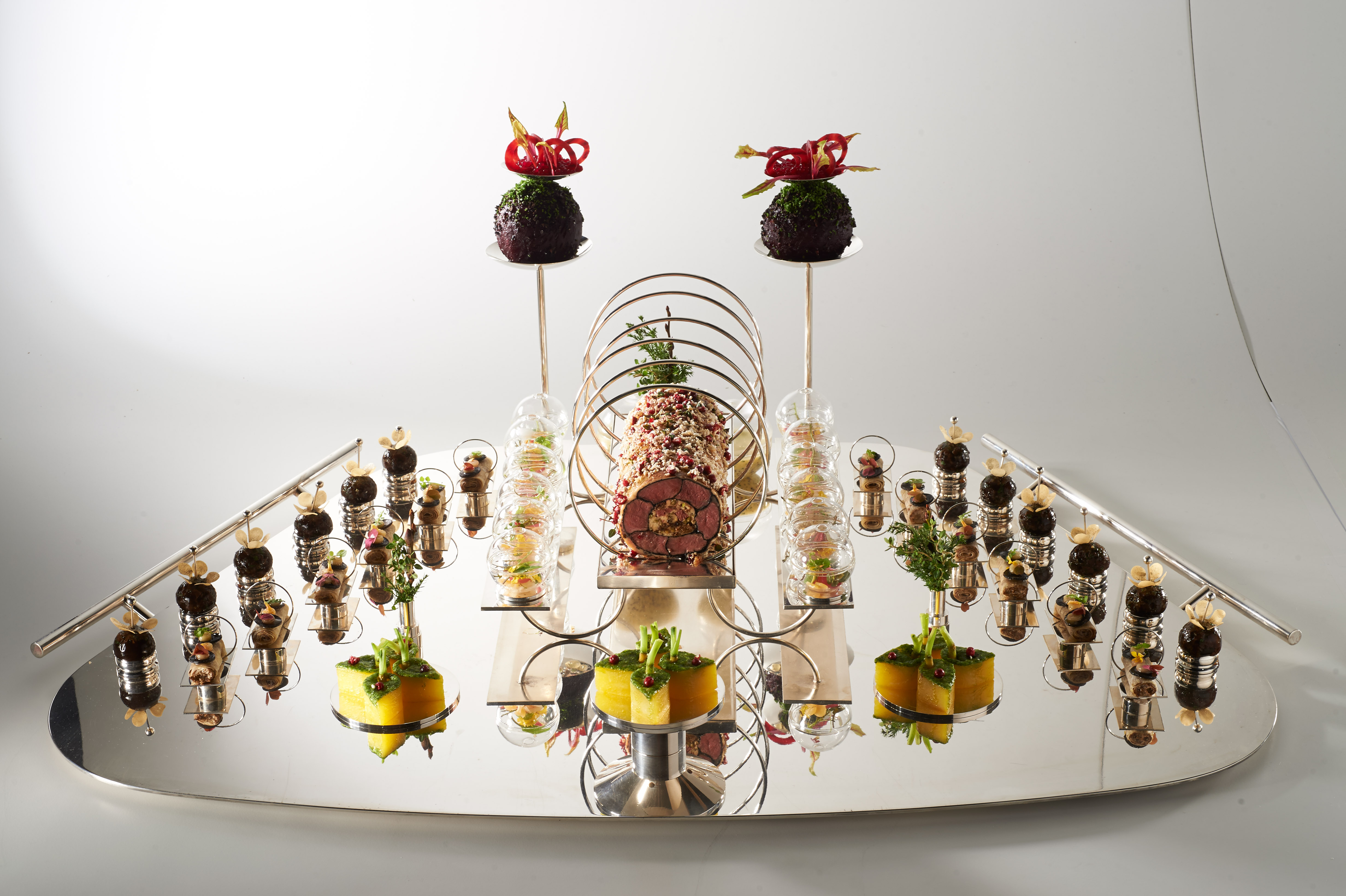 …to a lineup of the most famous French chefs in the world. When these top toques parade in to take their seats at the judging table:
….you can feel sphincters tighten all over the auditorium.
It's really something to behold (the cooking, the crowds and the competition, not the sphincter-tightening), and the video below (from day one of the competition from two years ago), will give you a good idea of the intensity involved.
The competition takes place on January 24-25 in Lyon, and we will be there with a front row seat
So, au revoir for now, and follow us on Twitter, Instagram or Facebook to chart both the event and our culinary adventures in France (and Germany and Switzerland), over the next ten days.
We'll see you back on this site in a couple of weeks, full of French food and savoir faire!
Vive La France!
Nothing puts me in a bad mood more than a mediocre meathouse meal. Especially at Wynn/Encore prices. Especially in a town crawling with great steakhouses. But that's what I got recently at the much ballyhooed SW Steakhouse – a place that packs them in and rolls them out with the efficiency of a stockyard leading its victims to slaughter.
And slaughtered is what you'll feel like after a meal here.
The vaunted chili rubbed rib-eye (our reason for coming here) was heat free, and the way it's served — hacked up and thrown into a pan with an oversized, under-cooked onion — was about as artful as corned beef hash. That humongous onion serves a purpose, though, it covers a lot of territory in that pan, distracting you from how little meat you're getting for your $125. The crab cake was even worse: deep-fried, stringy and dry, like something you'd get at a third string steakhouse, not the flagship of a major hotel. The chefs sent out a complimentary slab of salt containing strips of A-5 wagyu (top left in photo) — a nice gesture if any of them had known how to cook it. It was overcooked to chewy, thereby becoming the world's priciest beef jerky. (A steakhouse that can't cook wagyu is like a concert pianist who can't find middle C.)
Our beet dish was as bland and basic as any out there — cooked beets, undisguised, and unseasoned with anything but good intentions, then formed into a block with a little cheese on top. Other chefs try to hide or play off the dirty (tasting) essence of the root. Here, they expect you to be dazzled by the presentation and pay your $12 without complaint.
A shallow dish of prettified foie gras custard (top right) was nice, but it's really saying something when the bread basket is the highlight of a meal.
Dessert was a melting chocolate ball, dissolved by a rich, bittersweet sauce, revealing a ball of ice cream in the middle. I'm sure it elicits ohs and ahs from the conventioneers and others paying with someone else's money.
Service was top notch, as it always is in Wynn restaurants. They also upgraded the dining room a while back so it no longer looks like a bus station, so there's that.
The wine list is a cruel joke, and best viewed with your accountant, a mortgage banker, and a defibrillator on hand.
Our meal for two, including two bottles of wine (both around $100 and two of the cheapest on the list) came to $560. That's a buck eighty a person for food (including tip) for those of you bad at math.
You have been warned.
SW STEAKHOUSE
Wynn Hotel and Casino
3131 Las Vegas Blvd. South
Las Vegas, NV 89109
702.770.3325
http://www.wynnlasvegas.com/Dining/FineDining/SWSteakhouse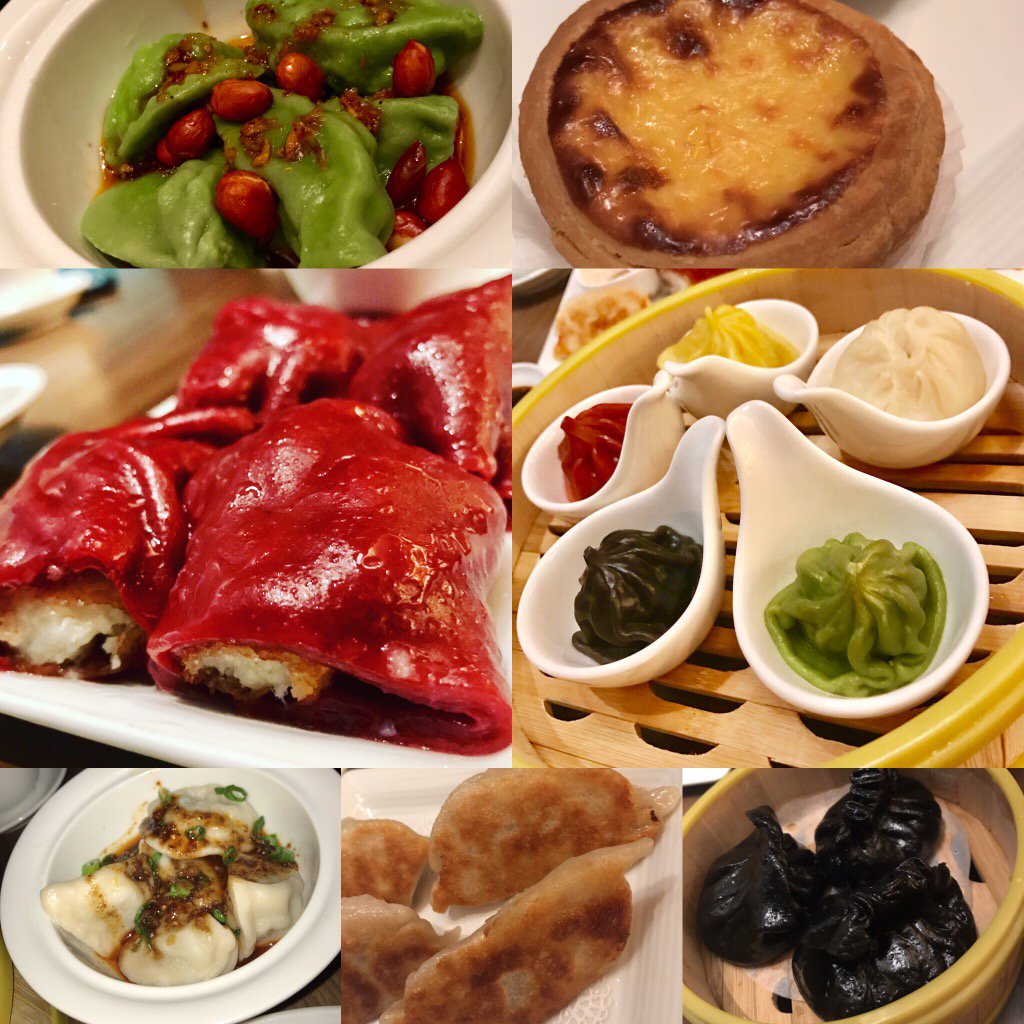 For a town swimming in great Asian food, Las Vegas has always been a dessert when it comes to  dim sum.  Sushi is everywhere, pho parlors seem to breed like rabbits, and Korean bbq is fast becoming the chop suey of this generation. But finding decent dim sum can be tougher than spotting a slot junkie with a savings account. Considering that just three hours down the road — in the San Gabriel Valley of California — you have some of the best dim sum joints this side of Hong Kong, it's a little sad that we have a bare handful of (barely adequate) places to indulge in our passion for these little bites of steamed succulence.
And when we say "barely adequate," we mean it. The few off-Strip places that offer these treats put forth limited offerings of standard issue dumplings served with all the passion of a stewardess flinging airplane peanuts. It's gotten so bad over the past few years that the only places we can get excited about are Noodles in the Bellagio (only on weekends) and Wing Lei at the Wynn (serving for only a couple of weeks a year – around New Years and Chinese New Year).
Then, along came the Lucky Dragon Hotel and Casino last month, and with it Pearl Ocean — the first dim sum I've had in Las Vegas that reminds me of what you find all over Alhambra. To begin with, there is the selection. Here you order off a menu (like you do in the tonier spots of SoCal, and Hong Kong) and what the helpful picture menu shows are dozens of off-beat offerings like "whole abalone minced chicken tart" to "spicy Szechuan dumplings" to "Five Guys Xiao Long Bao" —  five different buns (spinach, squid ink, flour, beets, and turmeric) stuffed with everything from kale to crab roe:
Each highlight the delicate way the Chinese play starches, veggies and proteins off each other. Each will disappear fast, as will the superior cha siu bao (baked pork buns) and the pea shoots and shrimp dumplings.
Besides the selection, the easy-to-navigate menu, and the friendliness of the staff, the thing that distinguishes Pearl Ocean from the tired joints serving this type of food along Spring Mountain Road is the quality of the groceries. No gristle-y pork here, at least not on my three visits, and the shrimp in the har gow actually sparkles, instead of tasting flat and freezer-burned. Some of this food is more about texture than flavor — such as the bright red "fish chip red rice roll" in the montage above — but all of it is about one of the tastiest lunches in town.
 PEARL OCEAN
Lucky Dragon Hotel and Casino
300 West Sahara Ave.
Las Vegas, NV 89102
702.579.1287