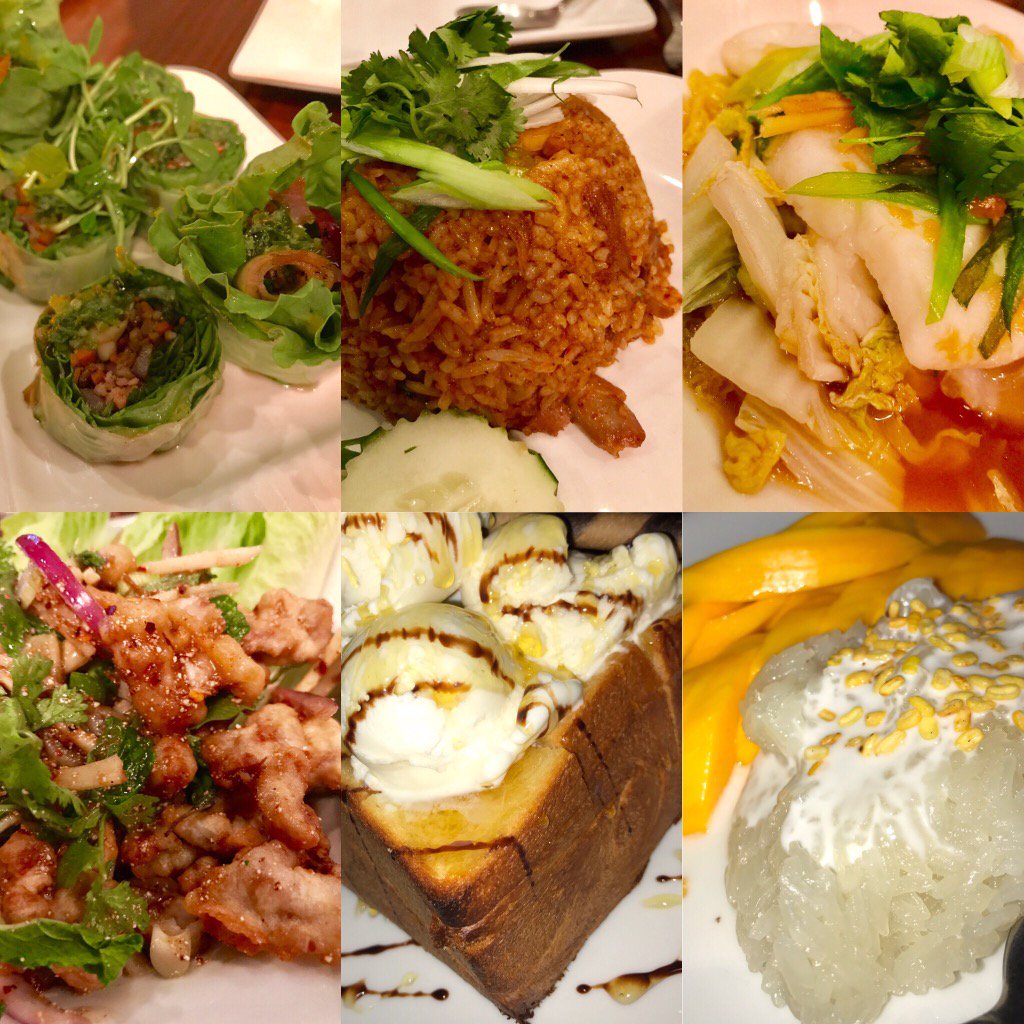 It's been quite the Winter/Spring. Trips to Italy, France, Germany, and Georgia. Countless trips to Chinatown, and too many trips taken (kicking and screaming) to inexplicably popular Italian-American restaurants.
Since I live and work downtown, I pretty much cover that beat without breaking a sweat, and getting to the Strip is no big deal either, although more and more I find myself less and less interested in dining there.
Maybe that's because the Strip has finally settled into what it was always destined to be: a conglomeration of tourist restaurants, each formulaic in its own way, each playing a massive numbers game. That doesn't mean there isn't inspiration to be found there, but for every Le Cirque, Bazaar Meat or Twist by Pierre Gagnaire, there are dozens of places just going through the corporate motions.
And let's face it: we at ELV can only tell you so many times what a wonderful place Prime or Libertine Social is without sounding like a broken record.
And dollars to doughnuts, the next time (if ever) we re-visit the Eiffel Tower Restaurant, Yellowtail, Rao's or Mizumi, we will have the exact same experience we had five years ago. That doesn't mean these places aren't any good, it just means that they're not that interesting (anymore) to anyone who has eaten in them multiple times.
So, in our constant attempt to keep ourselves interested, and this site fresh in its 10th year of operation (Yes, we celebrated our 9th anniversary on April 1. Hooray us!), we periodically publish The List: a current snapshot of everyplace we've eaten in the past several months, along with the occasional pithy, erudite, incisive and astute commentary for which we are known.
As usual, all places mentioned are listed randomly and come highly recommended…unless otherwise noted:
THE LIST
Urban Turban – Remarkable, chef-driven, upscale Indian (dots not feathers). Not your usual mix and match soups and stews.

Evel Pie – Vincent Rotolo shoots and scores! By bringing a slice of the New York streets to Fremont.
Andre's Bistro & Bar – The Dover sole is worth traveling across town for. Fabulous short wine list. Equally fabulous desserts.

Prosecco – Only one quickie meal so far, but encouraging enough that we will return.
Cleo – Still our best Mediterranean.

The Kitchen at Atomic – First bites were tasty and well-composed, if under-seasoned. The rib cap was a standout.

Le Pho – The soup that saved Las Vegas.

Carson Kitchen – Almost three years old and better than ever.
La Comida – Tequila heaven, solid if uninspiring Mexican.

Rosallie Le French Café – Now with wine to compliment Vegas's best quiches and pastries.
Cornish Pasty Company – Gut-busting fare for the Welsh coal miner in you. Nice beer list, friendly people.

Vesta Coffee Roasters – Compelling coffee, amazingly good (if limited) food, always a superb soup-of-the-day.
The Goodwich – The Patty deserves to be in the hamburger hall of fame.

Bazaar Meat – I've run out of praise for this place.

Carnevino – Ditto.

El Sombrero – Politics schmolitics, Irma Aguirre makes great Mexican food.
Estiatorio Milos – The fish is still the freshest in town, and the lunch is still a steal.
Le Cirque – Every gastronome in Vegas (all twelve of us) now makes a seasonal pilgrimage to taste Wil Bergerhausen's current menu.

Italian-American Club – Fuggidibadit.

Piero's – REALLY Fuggidibadit.

Starboard Tack – Holy Habana, Batman, the rum cocktails here are no Joker! The food has yet to be tried. The location is in the middle of nowhere.

Morel's Steakhouse & Bistro – Solid from top to bottom. Three meals a day.

CUT – Someone CUT the cheese, please!

Bardot Brasserie – My only issue with BB is that once you've eaten here a few times, you've basically covered the whole menu.

Marche Bacchus – Tom Moloney is now at the helm. Here's hoping they let him do his thing.

Americana – Will it beat the jinx of this jinxed location? First bites showed some flair, but flair (and a gorgeous setting) may not be enough.

Niu-Gu Noodle House – Best xiao long bao in town, by a Shanghai mile. The stir-fries are other-worldly too.

YuXiang Korean Chinese Cuisine – Korean-Chinese is a sub-species of Korean cookery. It's hearty, it's a little more refined than traditional Korean fare, and it's delicious.

Chada Thai – Sometimes I forget how fabulous the food is at Chada Thai, but one bite reminds me of how elevated Thai cooking can be. (See pic at top of the page.)

Chada Street – Slightly rougher around the edges than its sister restaurant a couple of miles down Spring Mountain Road; no less excellent; incredible wine/champagne list. There's almost no reason to drink wine anywhere else in town.

Chengdu Taste – Real Szechuan that will light you up. Not for the faint of heart or timid of palate. Easy-to-navigate menu and congenial staff make it easy on round-eyes.

Yuzu Japanese Kitchen – Best. Japanese. Period. Call ahead for a kaiseki dinner that is straight from a side street in Shibuya, or wander in and just say "omakase, arigato!"

Capital Grille – My favorite chain. Wonderful room with a view; excellent steaks, classic salads.

JinJu Chocolates – Bon bons galore! Great cookies too.

Gelatology – Desyrée Alberganti's concoctions are the stuff ice cream dreams are made of.
Yui Edomae Sushi – A slice of Japan in our own backyard. Fish so good it tastes like it just leapt out of Tokyo Bay. Call ahead and tell 'em Curtas-san sent you.

Japanese Curry Zen – How can rice on gravy be so tasty?

Meraki – Fast casual Greek. Made by guys who know their way around a souvlaki.

Origin India – Top to bottom, our most consistent, classic Indian. Nice bar and wine list, too.

Shang Artisan Noodle – Shaved or hand-pulled, these noodles are life-changing.

Momofuku – Umami bombs away! Strictly for Millennials who don't know any better.

Milk Bar – Over-sugared, pre-packaged pedestrian fare raised to heights of slavering devotion by the Instagram generation. Nothing about it or Momofuku is as good as its reputation.
Udon Monzo – Eat anything here (or at Shang Artisan Noodle) and you'll realize how overrated Momofuku (and David Chang) is.

Zuma – We are sooo over big box Japanese, but the food here is pretty nifty.

Turmeric Flavors of India – Four meals, each one worse than the last. Proceed at your own risk.
Ferraro's Italian Restaurant and Wine Bar – Why anyone would eat at Piero's when Ferraro's is just down the street is anyone's guess.

RM Seafood – I've had my last meal here. I'll start caring about this place when its absentee celebrity chef does.
There you have it: four months, forty-four places (give or take) — and for one of those months we were out of town. Don't let anyone ever tell you they eat out more in Las Vegas than we do. We're doing it so you won't have to, and so that you, dear consumer, can spend your eating-out dollars wisely.
You're welcome.