"Coming soon" is just what Asian food aficionados and Riesling rangers have been wanting to hear about Chada Street, Bank Atcharawan's new street eats and fine wine emporium on Spring Mountain Road; it is not, however, something you want to blurt out loud once you're inside the place.
But blurt it out we did last night after we were overcome with ecstasy upon tasting wave after wave of the unique Thai street food soon to be featured here.
And by "soon to be featured here" we mean the day after tomorrow. (Our meal was a special preview of the upcoming menu, put forth for yours truly, Young (Mitchell) Wilburn and the Food Gal®.)
Atcharawan along with brother Bon and Chef Aime Wanmaneesiri* had our eyes rolling back in our head from the get-go, with course after course of such street food stunners as Sai Oua (house-made, northern Thai herb sausage):
….Kao Pad Mun Pu (crab fat fried rice):
….and Hor Mok (Puket-style steamed, spicy fish curry):
…which was really a steamed, spicy fish custard, and as intriguing and sexy a fish dish as ELV (the man, the myth, the preeminent pepper poo-bah) has ever had.
It slid down our throat easier than a stripper on a pole and will give lie to anyone who thinks the words "fish" and "custard" don't belong in the same sentence.
In all, we tasted over a dozen menu items and there wasn't a clinker in the bunch. From the Tua Samun Prai (lemongrass and kaffir lime peanuts) you will be served when you start your meal, to a loosely bound spring rolls:
…called Por Pia Yuan on the menu and containing Thai "meatloaf" (a pressed pork roll of dubious breeding – like all Southeast Asian lunch meat), this will be Thai like you've never experienced it before. Not the same old same old overly sweet, gloppy Thai dishes that seem to come from some central kitchen somewhere in our sugar-obsessed heartland, but Thailand in all of its sour, hot and pungent glory.
"Too many Thai (restaurants) all taste alike," said Bank. "I want people to see the food that regular people eat in Thailand.
And what they love to eat 13,312 km (8,304.3 miles) to our west is dipping sauces. Lots of them. In every configuration of vinegar, fish sauce, peppers, sugar, spices, fermented-this and mashed-that you can think of.One of the great things about Chada Thai (Street's older, smaller sibling two miles west) has always been the pitch-perfect spicing of the various dipping sauces.
We at ELV expect this supreme sauciness to be sustained at the new location, because these folks are wizards at seasoning things right. In other words, you're doing yourself a disservice if you ask them to tone things down too much.
Of course, if you have an aversion to spicy food you should let the kitchen know, but lezbee honest here: if you have an aversion to spicy food, you shouldn't be eating in a Thai restaurant in the first place.
All of this at prices that will be remarkably gentle. Eighteen bucks for six, fresh oysters is 25% less than what you'll pay on the Strip. (It comes to 3 bucks per, for the arithmetic-challenged among you.) Try finding bivalves of this quality for less than $4/piece a half-mile to the east. And $14 for a juicy, wine-friendly, fried pork hock (enough for four):
…or six bucks for a plate of luscious deep fried pork belly (
Moo Tod Nam Pla
), accompanied by a dish of
Nam Prik Noom
(
Chiang Rai Chile Relish
– but you knew that):
…is a flat out steal.
Speaking of wine, wine is where Street will really shine. Going all the way back to his roots at Lotus of Siam, Bank has honed his skills in tasting, selling and matching the world's great off-dry wines with the peppery food of his homeland. Expect his on-premises cellar to be an expansion of his list at the sister restaurant, with bargains galore.
Best of all, there will finally be a bar for sitting and sipping all these great Rieslings, Pinot Gris, Gewurztraminers, and steely chards:
How happy is ELV that there will finally be a first-class, priced-right wine bar in town, featuring the great white wines of the world?
This happy: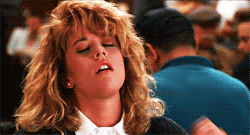 (
Bank, Aime and Bon better get used to ELV coming
)
CHADA STREET (opens this Saturday, August 15)
3839 Spring Mountain Road
Las Vegas, NV 89102
>>>>>>>>>>>>>>>>>>>>>><<<<<<<<<<<<<<<
* Try saying Bank and Bon Atcharawan and Aime Wanmaneesiri three times fast after a surfeit of Spatlëse. Better yet, try spelling them even when sober.