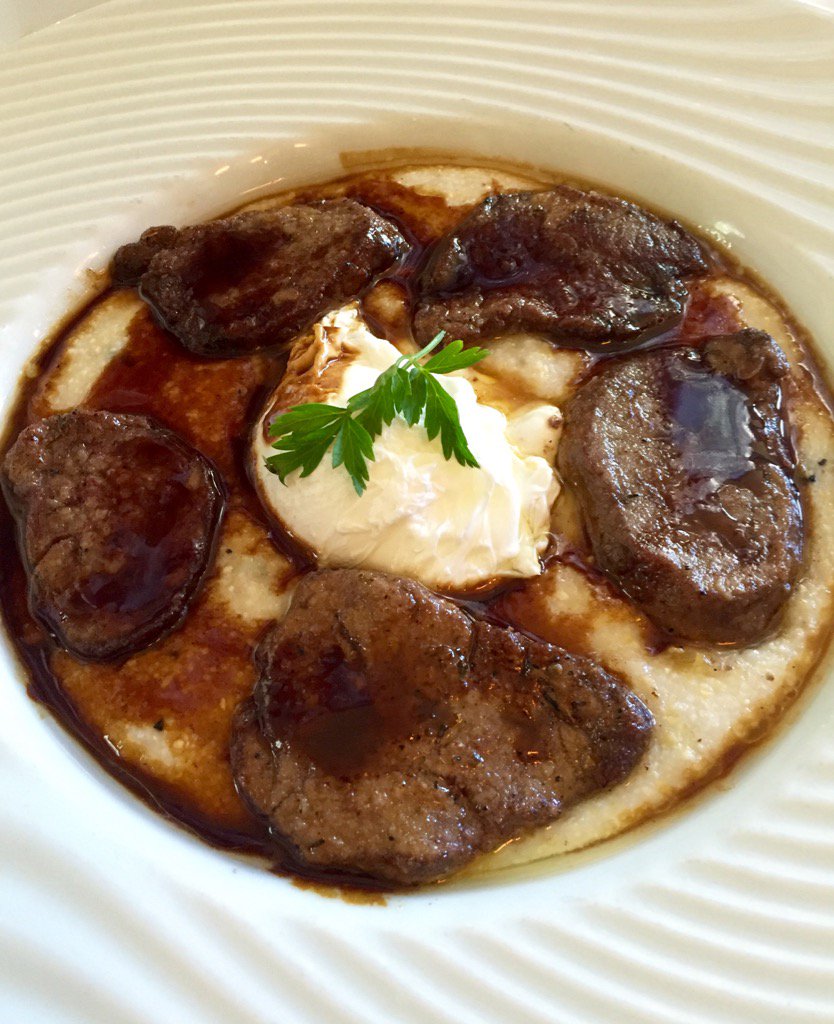 Okay, okay, medallions of beef with polenta (topped with some luscious crème fraîche) are about as summery as December in Denmark, but that's what Chef José Aleman sent to our table one sweltering Sunday in June.
But to our astonishment, it hit all the right notes: peppered tenderloin, cooked just right and accented with an intense demi-glaze, creamy/corny polenta, and smooth-sour cream.
Protein, dairy and starch in pitch perfect harmony.
Perhaps José saw the sassy, perfumed Volnay we were drinking that day (lightly chilled, of course, like we do with all our reds during a Vegas summer), and thought it would make for a great match. Or maybe he thought it would marry well with the off-dry Thanisch Riesling we were also sipping.
Either way he would be correct. Because nothing goes better with beef than Burgundy, but rich white wines – even slightly sweet ones – go great with it too.
But you knew that.
Or at least now you do.
MARCHE BACCHUS