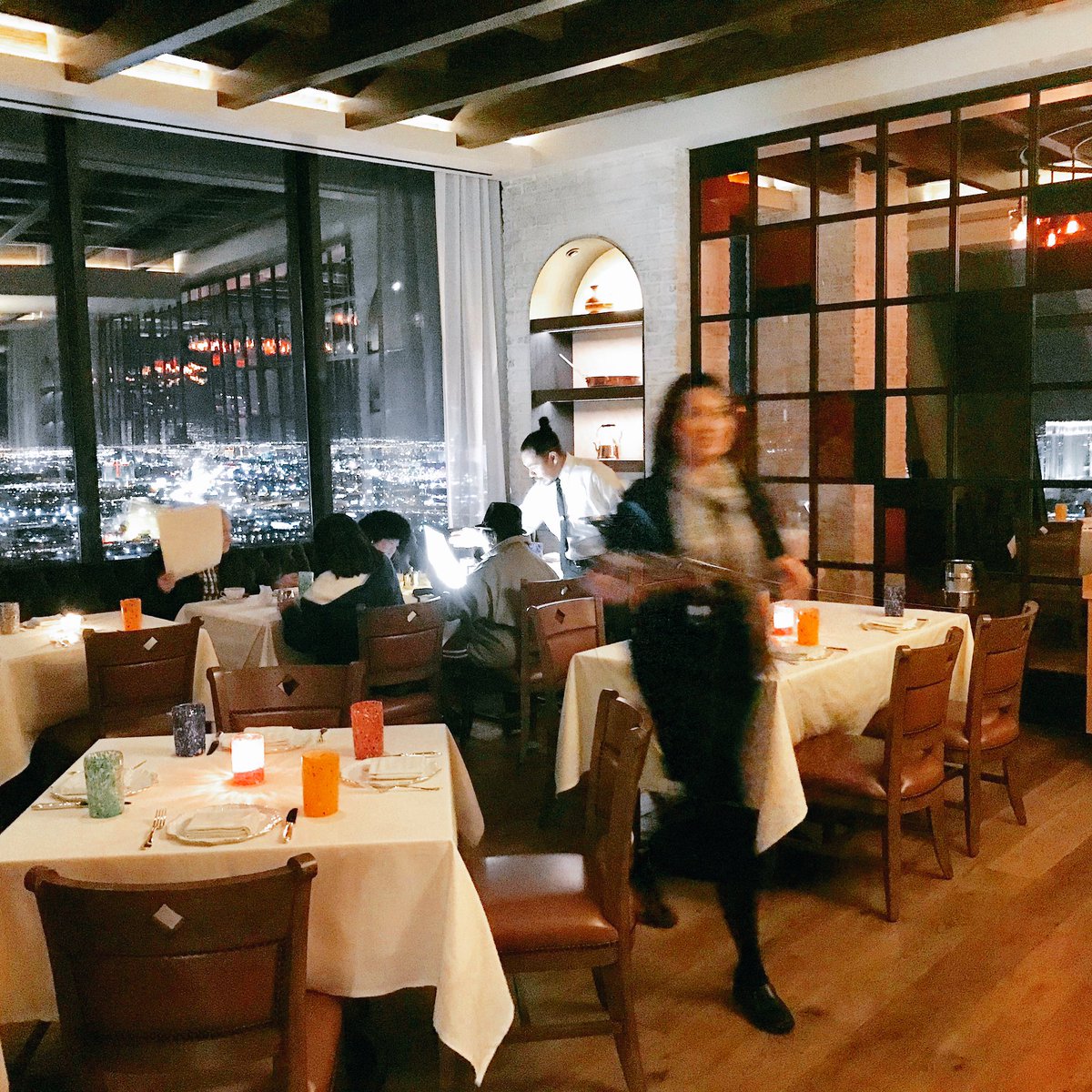 Italian food and Las Vegas have had a stressful relationship for decades.
Like a lousy marriage, lots of things suck, but familiarity keeps us together. There are zero surprises, but at some level, that's all you want from each other.
Bad Italian and Vegas have always gone together like Stella and Stanley, or Sunday gravy and melted mozz, but the good stuff has been harder to find than a goomba with a good vocabulary.
To keep the metaphor going, think of great Italian food like a good marriage: it's simple, and relaxing, but also full of wonderful little grace notes that reassure you you've made the right decision, and with occasional surprises that remind you why you fell in love in the first place.
Sure, we've had plenty of celeb chef phone-ins (Giada, Scarpetta), and sea of red sauce joints (Rao's, Buddy V's, Maggiano's, a bajillion joints off Strip), but anything close to authenticity has always taken a back seat to stuffing the conventioneers with as much chicken parm as they can swallow.
And fuggidabadit if you expect dedicated Italian chefs to refine their craft here. The kind of genre-expanding cooking that big cities take for granted, e.g. Sarah Grueneberg in Chicago, Fabio Trabocchi in Washington D.C., or Andrew Carmellini in New York City, is unknown in these parts.
Make no mistake: Las Vegas is the spiritual home of bad Italian food. There may be worse Italian restaurants in Nebraska and North Carolina, but we have more of them, per capita, than anywhere in the country.
Around here, quality not only doesn't sell; in fact it's actively spurned. Around here, people like being bored by their Italian food, and numbed into complacency.
A good Italian restaurant is ingredient-driven. A great Italian restaurant takes the world's greatest raw ingredients and gives them a higher purpose — much as a preeminent musician takes their instrument to heights no one else can achieve.
Even at its most basic level, Italian food is soothing (that's why it thrives on mediocrity). Average Italian satisfies the way pop music does: it is catchy and popular and forgettable. Great Italian food, like opera, will take your breath away.
(Tonnarelli grana arso with seafood)
VETRI, if you let it, will take your breath away.
The qualifier is important, because, splendid  as it is, Vetri isn't for everyone. There are no easy answers here, toe-tapping is kept to a minimum, and crowd-pleasing isn't in its vocabulary. And like all great Italian food, it often accomplishes more with less.
Consider the following:
Clichés of all kinds have been canned.

Pizzas are kaput.
Soups and scampi have been scuttled.
Meatballs are missing in action.
Caesar is nowhere to be found.
Place settings are spartan.
No giant hunks of cheese or curled ribbons of prosciutto will be ceremoniously brought to your table.
The bread basket is oddly modest.

Something-for-everyone proteins (pork chops, salmon, chicken breasts) are non-existent.
In other words, if you're looking for a typical Italian meal, as defined by your typical upscale Italian restaurant, you've come to the wrong place.
But if you have the chops for a black belt modern Italian food experience — like the best ristorante in Italy are putting out these days — you'll think you've died and gone to Bergamo.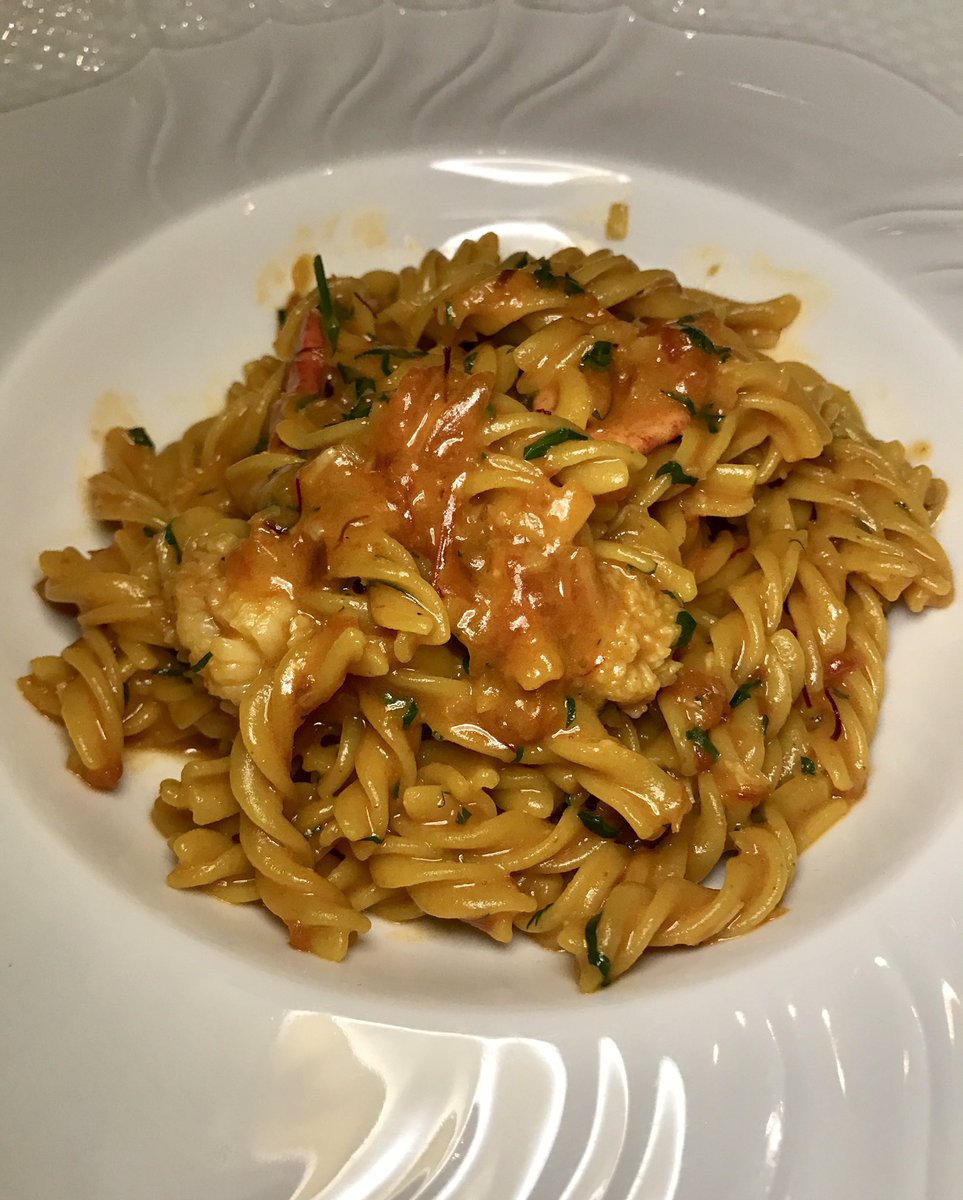 (Fusilli with saffron)
Consider this #2:
Your typical dinner here will might go foie gras pastrami with brioche and mostarda ($28); Swiss chard gnocchi with brown butter ($30), tonnarelli grano arso (toasted wheat pasta, with seafood, $38); and some whole roasted baby goat (more than enough for a couple, $52).
Or perhaps you'd like something a bit lighter, like a squid and artichoke galette ($22), raw fish crudo, a pickled veggie/antipasti platter ($32), and some simple spaghetti with chunky San Marzano tomatoes and basil ($26).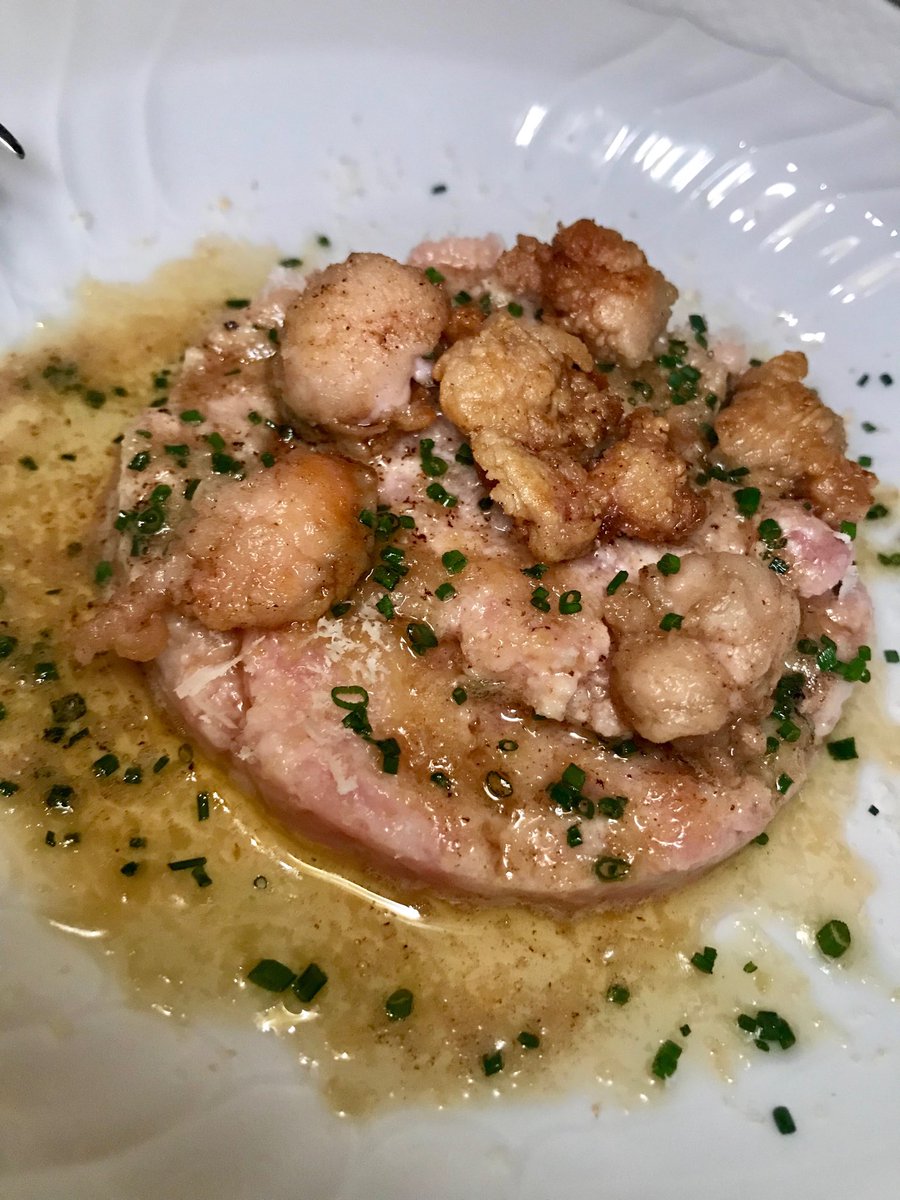 (Veal tartare with crispy sweetbreads)
Or maybe you want to throw in with the big boys and take down some veal tartare with sweetbreads, a sweet onion crepe (really more like a thick tarte) served with white truffle fondue, followed by either a whole roasted branzino for two ($110), or a a brontosaurian bistecca Fiorentina (also for two, $195), that, like the sea bass, is enough to keep 3-4 trenchermen occupied.
Mere plebes may be happy with a gorgeous stuffed guinea hen breast ($48, also enough to split), and the cutest little bone marrow raviolini ($30) you've ever seen: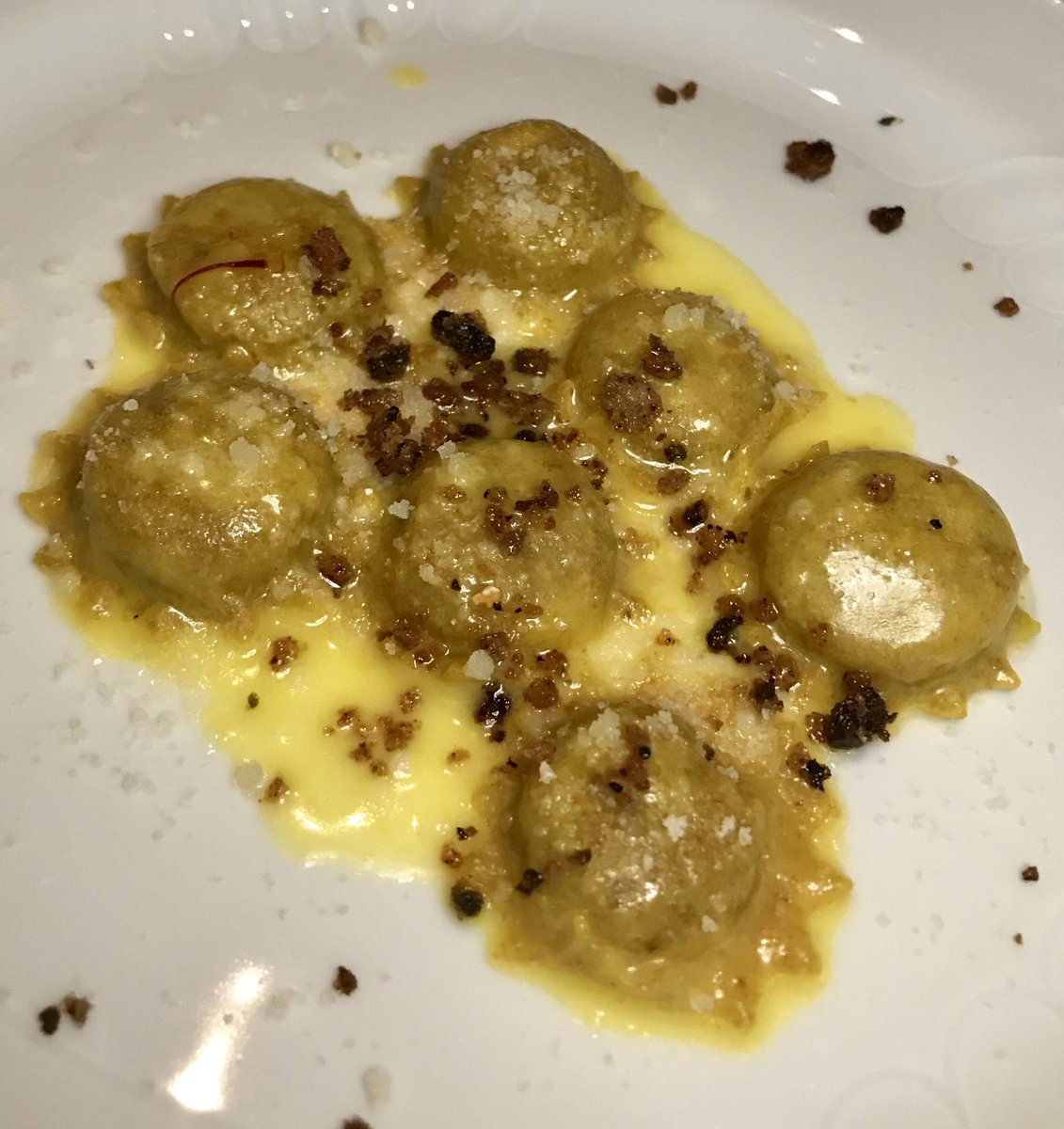 However you want to slice it, Vetri can make it work.
Make it work, mind you, if modern, intense, thoughtful, elegant Italian cuisine is what you are after.
To put it bluntly, if you're the type who sings the praises of Piero's, do yourself a favor and stay put.
If you're looking for volume with your starches and proteins, look elsewhere.
Because Vetri is something of a contradiction — one both underwhelming at first (minimalist decor, an unfussy look, short, simple menu, that bread basket) and then one that dazzles with its attention to detail.
In short, it is sophisticated Italian food, the kind that well-heeled Italians eat.  Food that echoes the shuttered B&B Ristorante , only more finely-tuned. Food to be enjoyed, contemplated, and discussed, not gorged upon. The kind that you'll find at Dal Pescatore in Mantova, or Del Posto in New York. All of it served in a nonpareil setting — without a doubt the most spectacular of any Italian restaurant in the country —  56 floors up. The location puts to lie the old adage that the higher you get off the ground the worse the food gets.
Those breads, you will discover, are baked in-house, with artisanal wheat (from Arizona, of all places), which is ground into flour in-house. (Nothing says "don't try this at home" like grinding your own flour.) And when you bite into the bread, or dip it into superb olive oil, or get that firm, toothsome, sweet-wheat sense from your noodles, you realize the payoff is worth it.
And when you inhale the nut bread they bake for the cheese selection here, you'll wonder if you've ever tasted any better.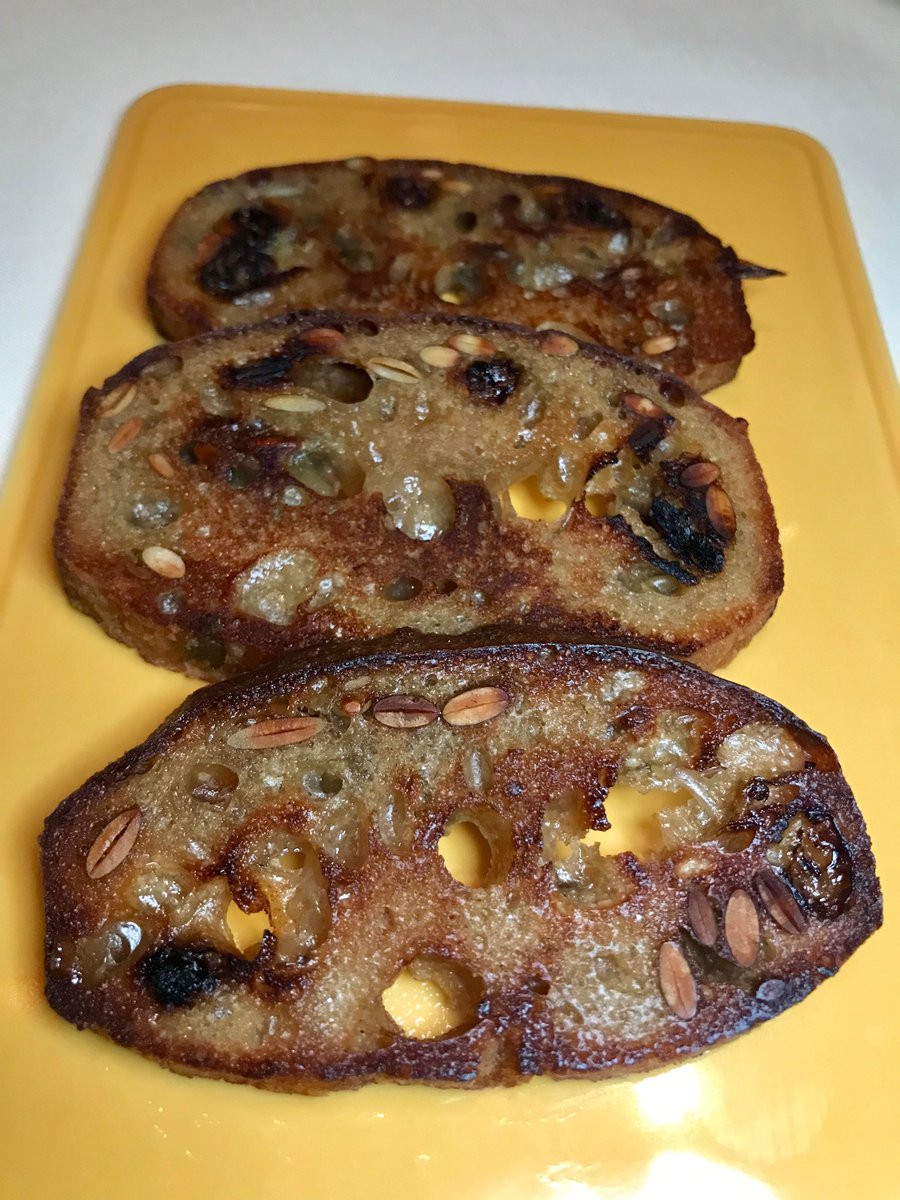 Between the breads and the pastas, it's hard not to fill up and forget about the rest of the menu. You can craft an ideal meal here without ever venturing into the "secondi" section, and to my mind, the starters and pastas are where the kitchen does its best work.
Las Vegas had the benefit of B&B's stylish pastas for almost a decade, but it's gone now and we live in constant threat of regression. This may be just fine with many — let's face it, Piero's and The Bootlegger are packed every night — but to a certain level of epicurean, they just don't cut it. Not when there are goodies like thinly-sliced porchetta with tuna sauce to be had ($22), or casoncelli alla bergamasca with sage and olives ($32), or foie gras pastami on the bill of fare: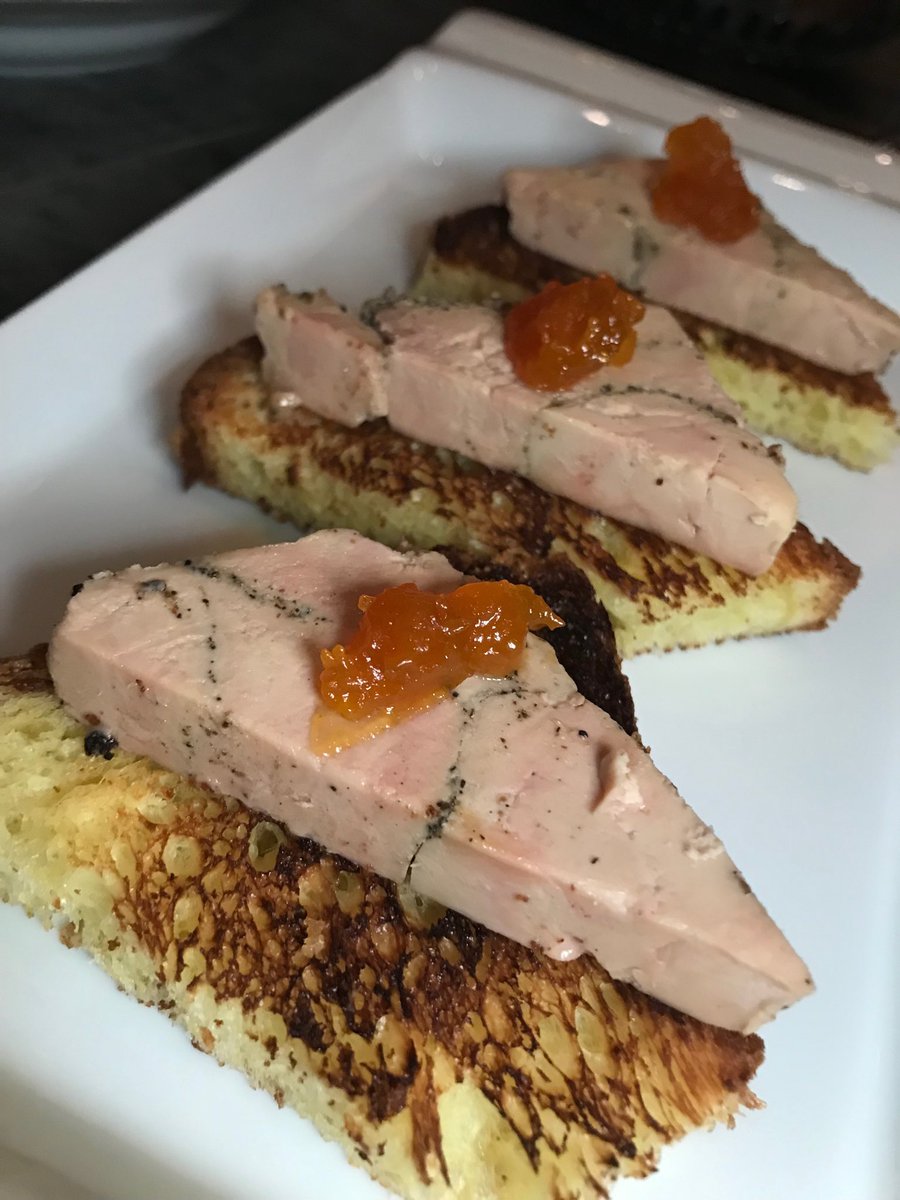 Before you get to your table, a stop at the bar to take in the view and one of David Cooper's cocktails is mandatory. After that you'll want to navigate Rafael Garcia's wine list, which isn't exactly chock full of bargains, but didn't piss me off, either — which means there's plenty of drinkable stuff that mere mortals can afford. The by-the-glass list is a treat unto itself, and covers the Italian peninsula from Sicily to Venice.
After three meals here, I can't claim to have conquered the entire menu, but I'm close. The only disappointing dishes have been the mesquite grilled seafood misto ($52 and very much by-the-numbers), and an antipasti platter that was more style than substance.
The cheese selection is also a little thin, but what they had was in peak condition. My guess is bets are being hedged to see how much of the stuff actually moves. This is Las Vegas, after all, land of the fromage-frightened….unless, of course, it's mountains of melted (cheap) mozzarella.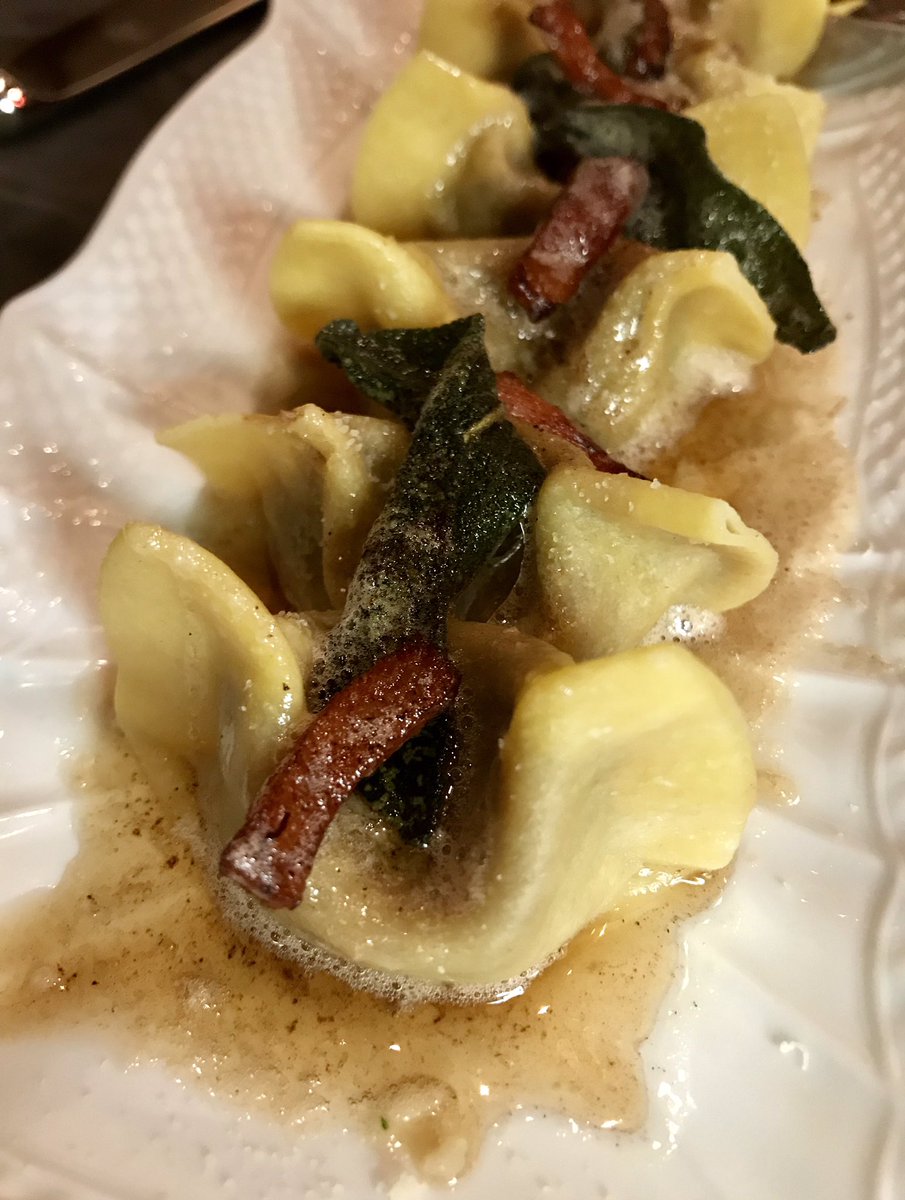 (
Casoncelli alla bergamasca with sage and olives)
All of this urbane elegance 50+ floors above Flamingo Road begs the question: How did Vetri get here and how is Las Vegas going to react to his stylish cuisine?
He got here somewhat serendipitously because the Lorenzo Fertitta's son was graduating from Villanova two years ago. The son had booked his graduation party at the original in Philadelphia,  and when Marc saw the name on the reservation book, he realized it was the same people who had previously approached him about coming to Vegas. He then knew he could kill two birds with one spectacular dinner, so he cooked up a storm, the Fertittas were suitably impressed, and now we may have the second best Vetri in our backyard — which means we might have the second greatest Italian restaurant in America right here.
Which doesn't mean a goddamn thing to your average Vegas visitor.
So I had to pop the question to MV: was How he was going to adjust his food for the sake of the Vegas market?
"Not at all," he assured me.
Having tackled his menu, I believe him. For the time being.
The second thing I did was warn him that he would soon have hotel honchos telling him more basic Italian food is "what our customers want," and "Why can't you put a meatball on the menu?"
He pooh poohed the idea. They all pooh pooh it at first.
It's bound to happen. It's happened with everyone from Joël Robuchon to Sirio Maccioni. RESIST MIGHTILY, MARC VETRI!
Sooner or later (usually sooner) some hotel executive gets tired of hearing customers (or casino hosts) complain about the food at their fancy restaurant. "Would it hurt them to put a scallop dish on the menu?" the refrain usually goes, or "If it's Italian, why isn't there any pizza? My kids wanted pizza and I just dropped 50gs at the craps table fer chrissakes."
Silly boy, I thought to myself. I should've bet him a bottle of Barolo it will happen…but I respect the guy too much to take his money.
Yes, Marc, your cuisine is stellar, and the room is gorgeous, the service is precise, and on any given night you might be running the first and second best Italian restaurants in America. But that doesn't mean people won't want you to dumb yourself down for the sake of the good old dollar.
Welcome to Las Vegas.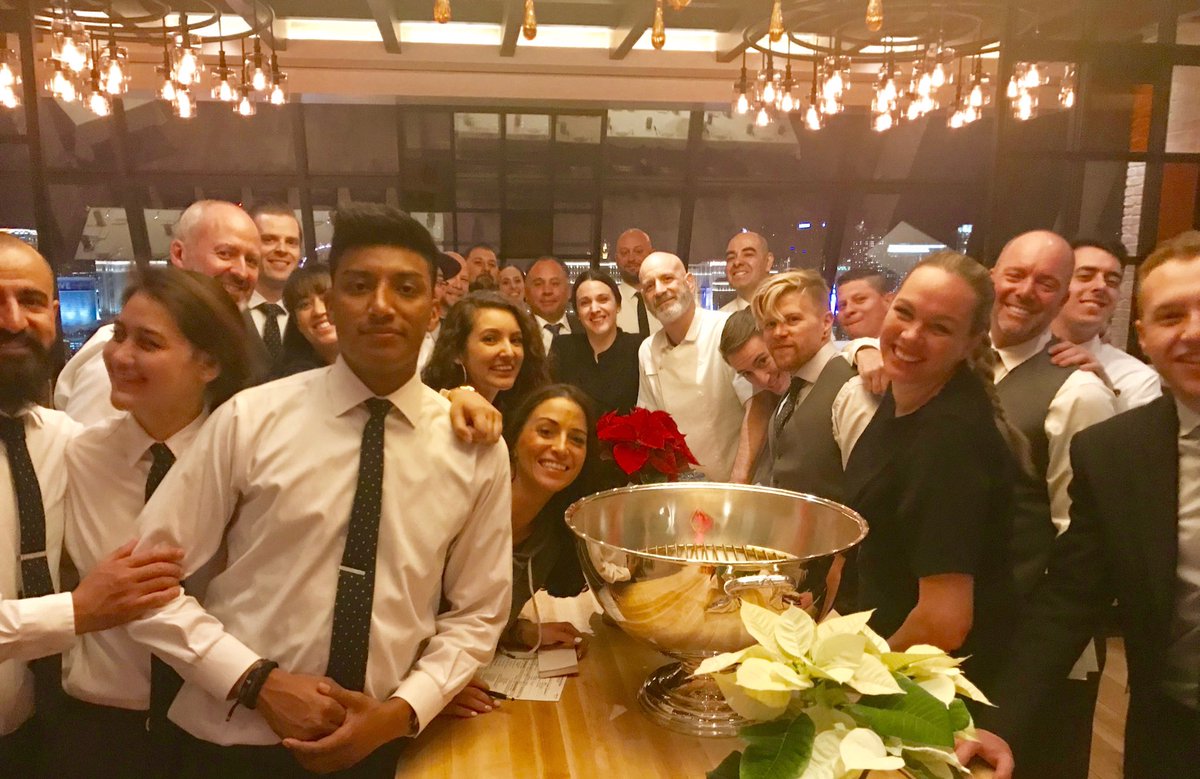 VETRI CUCINA

Palms Hotel and Casino
4321 W. Flamingo Road
Las Vegas, NV 89103
702.944.5900
http://www.palms.com/vetri-cucina.html