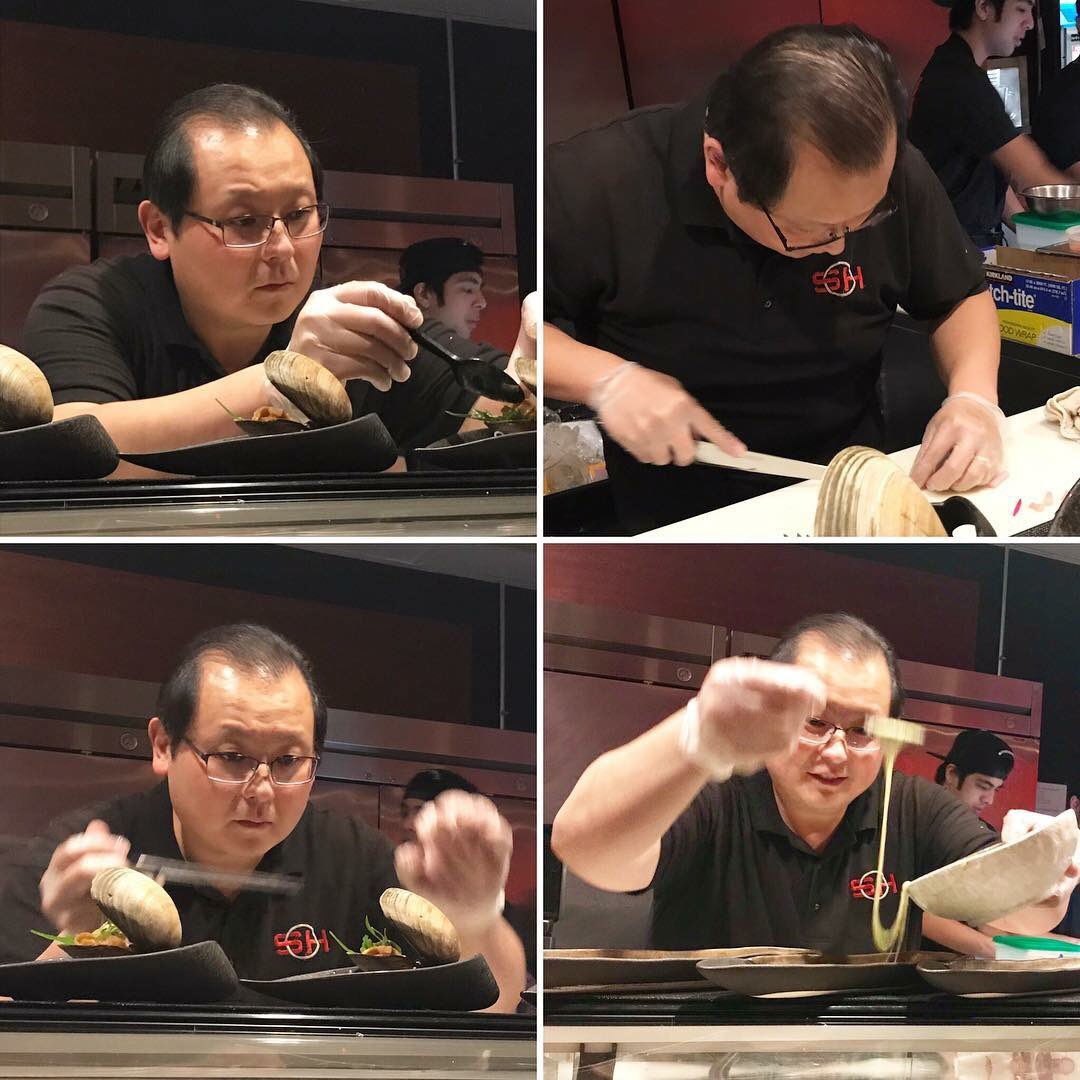 (John Lee at work)
Ed. note: Since we eat in more restaurants, more often, than anyone in Las Vegas, we periodically list where we've recently chowed down as a way of directing our loyal readers, to the best meals in town. As usual, all places are randomly listed and highly recommended unless otherwise noted.
NURO BISTRO – a serious challenge to Flock & Fowl's Hainanese chicken hegemony
ROSALLIE LE FRENCH CAFE – good coffee; even gooder pastries
NOMAD BAR – get the hamburger and the hot dog
PUBLICUS – always packed these days, for good reason
EDO TAPAS & WINE – The Food Gal's favorite, for good reason
NOMAD RESTAURANT – bring a wheelbarrow; load it with cash; expect to be dazzled
PARTAGE – how lucky we are to have this food off the Strip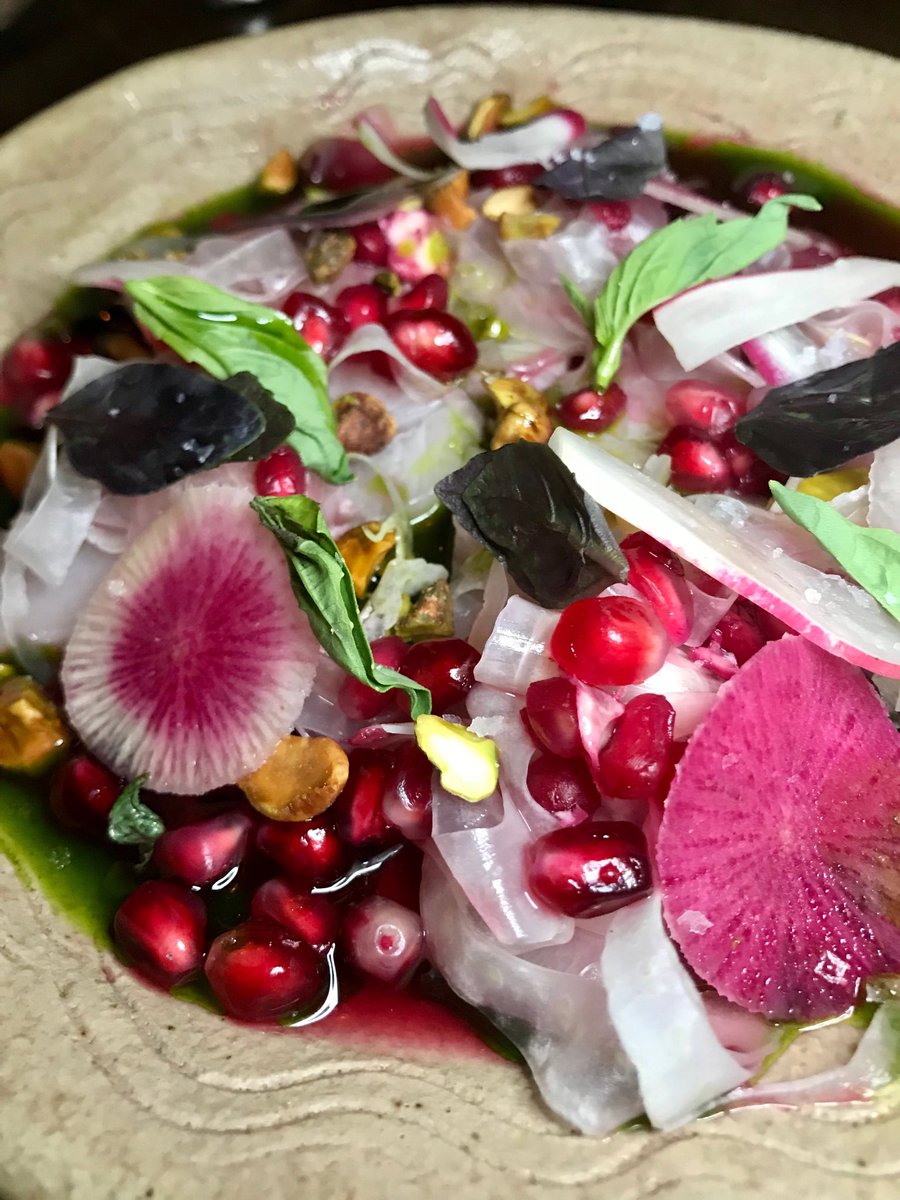 (Hamchi crudo at Esther's Kitchen)
ESTHER'S KITCHEN – to get a table, go late for lunch or early for dinner
THE KITCHEN AT ATOMIC – great vibe, even if some dishes sometimes miss the mark

PAMPLONA COCKTAILS AND TAPAS – Spaniards are so fun-loving they make the Italians seem like the French

LE CIRQUE – Alan Mardonovich now has the kitchen; Ivo Angelov runs the tightest ship in the business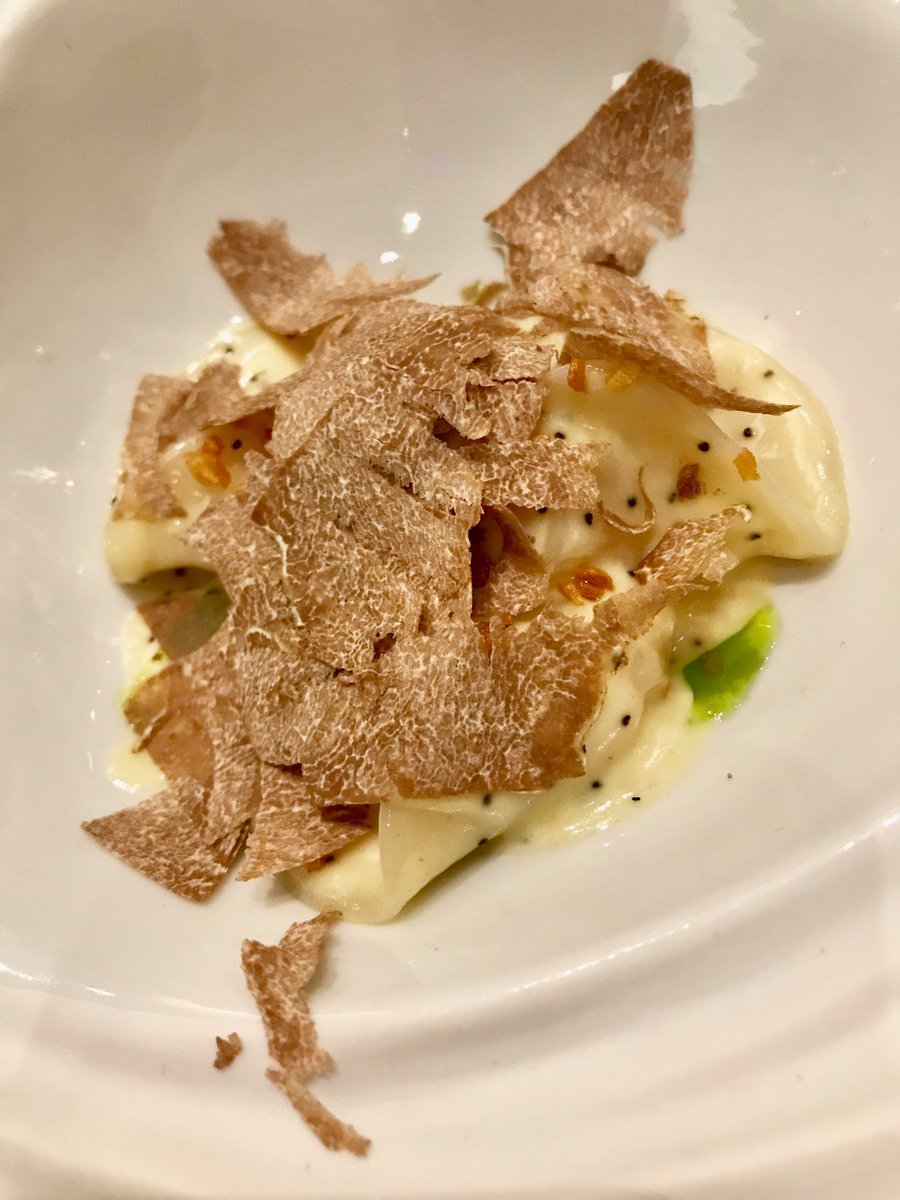 (November is white truffle time at Le Cirque)
KKULMAT KOREAN KITCHEN – the food feels like a loving Korean grandma is cooking it (she is!); but the place sometimes smells like disinfectant

CIPRIANI – a full review is upcoming, but here's a hint: I think I could eat this food every day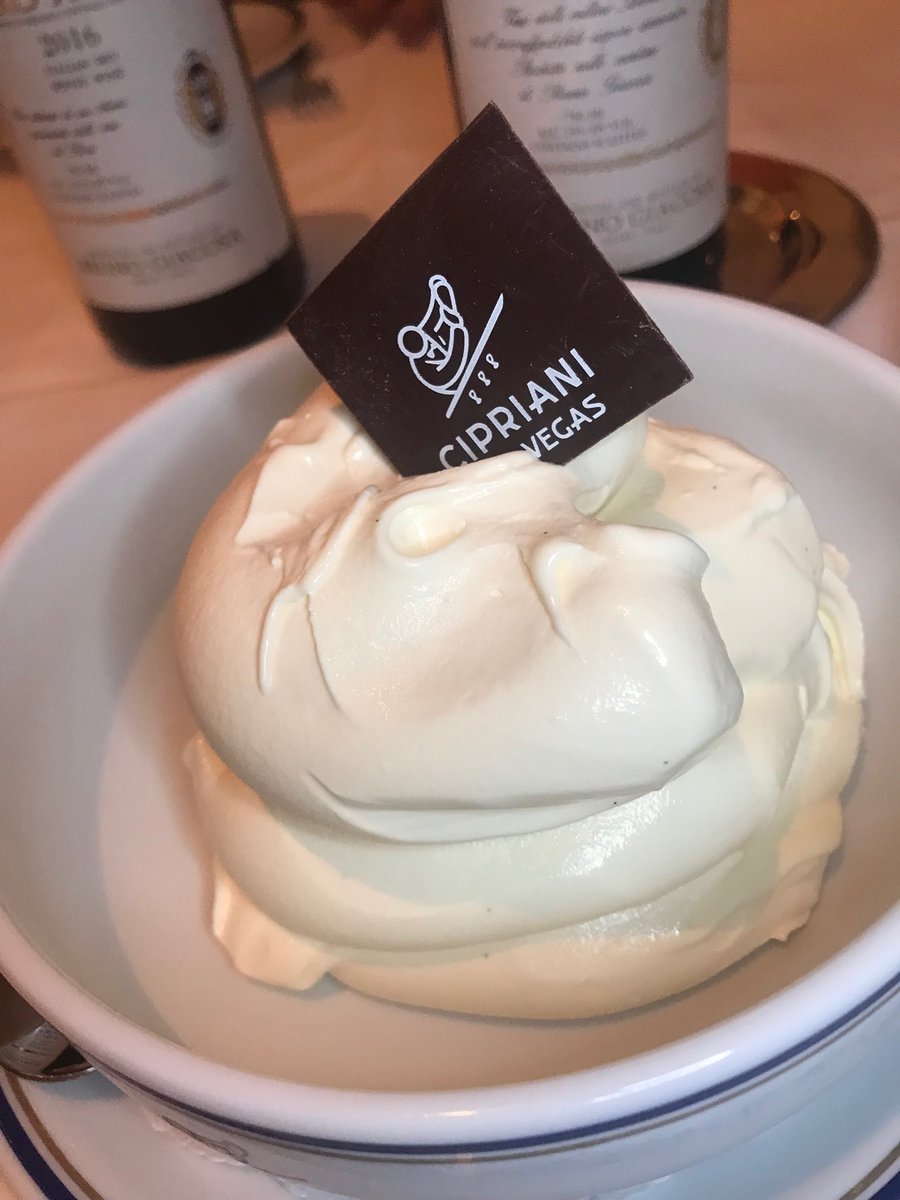 (We're not sure gelato can taste any better than this)
CUBA CAFÉ – about once every ten years we eat some Cuban…just to remind ourselves why we don't eat much Cuban

MICHAEL MINA – I'm on a seafood diet; when I see food, I eat it, especially seafood this good

DE KITCHEN – small (12 seats) but mighty Thai in #DTLV

OHLALA FRENCH BISTRO – couldn't be more French if there was a mime with a monkey out front gargling with Gruyère and garbling La Marseillaise
FERRARO'S ITALIAN RESTAURANT AND WINE BAR – I'd eat here once a week if it was closer to my house
MARCHE BACCHUS – you might like the new full bar; I like Amanda Purdy's additions to the menu
CASA DON JUAN – much of the food is by-the-numbers, but the carnitas por dos is out of this world

SOHO JAPANESE RESTAURANT – a raucous sushi bar with a serious omakase (see John Lee at work at the top of the page, and behold these tasty snaps below):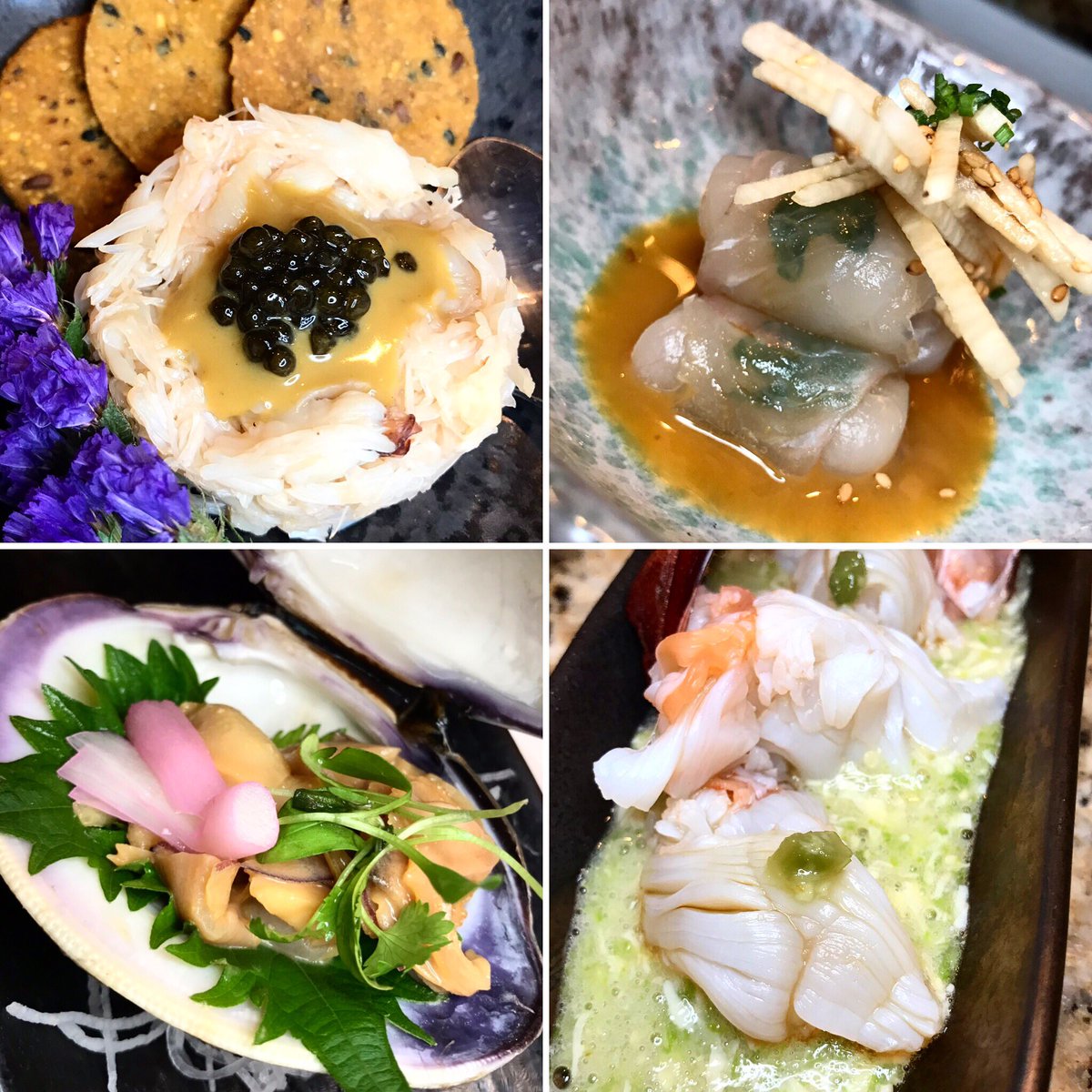 SCOTCH 80 PRIME – steaks, whiskys, and sides, all superior

SHINYA MARU RAMEN & IZAKAYA – if you need a ramen fix downtown, this is not bad, but it's not that good either

PIZZERIA MONZÚ – simply spectacular Sicilian

MORDEO BOUTIQUE WINE BAR – compelling food that was a hit from the get-go
BAJAMAR FISH TACOS – gee, I wonder what their specialty is?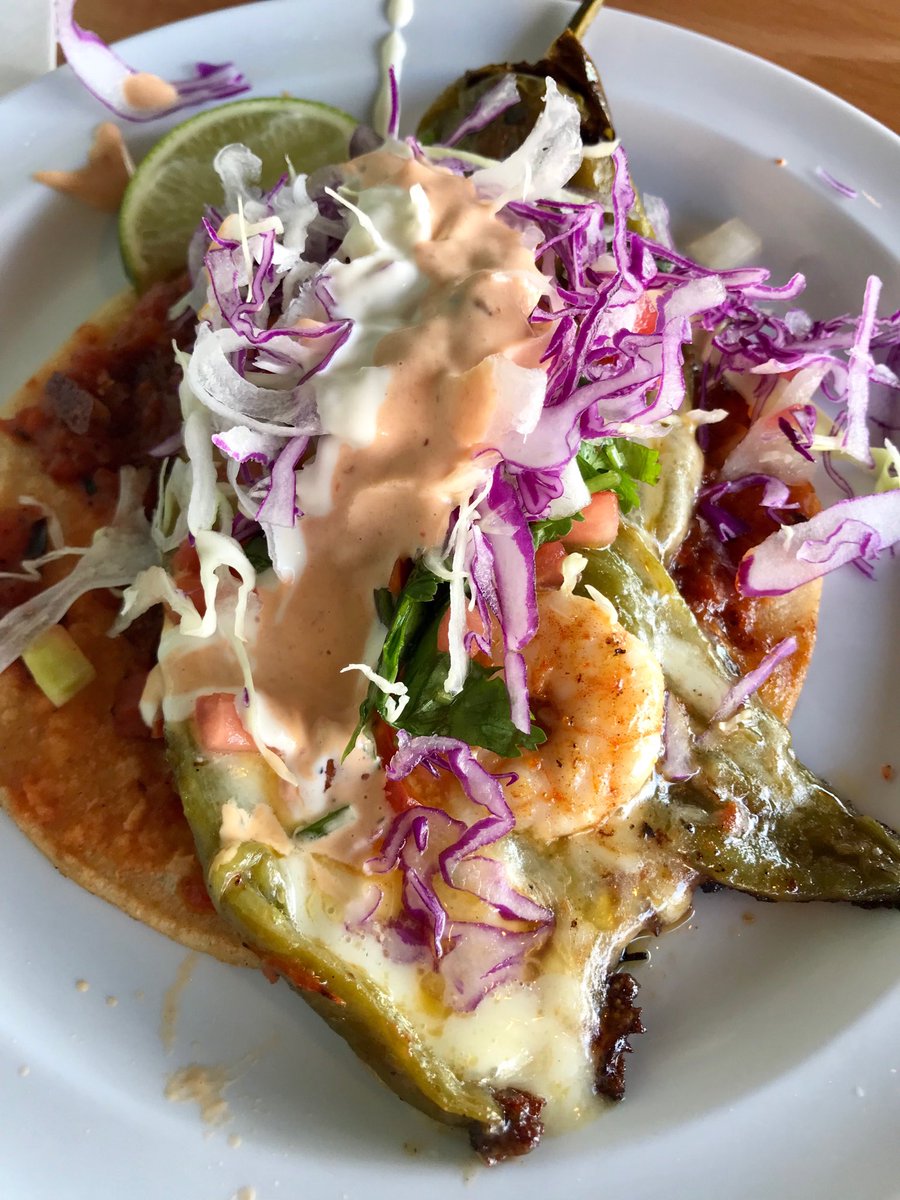 (The "Lucas" at Bajamar)
CLEAVER – the jury is still out on this one

FU MAN DUMPLING HOUSE– closed
SHAKE SHACK – more and more, we're realizing that SS kicks In-N-Out's ass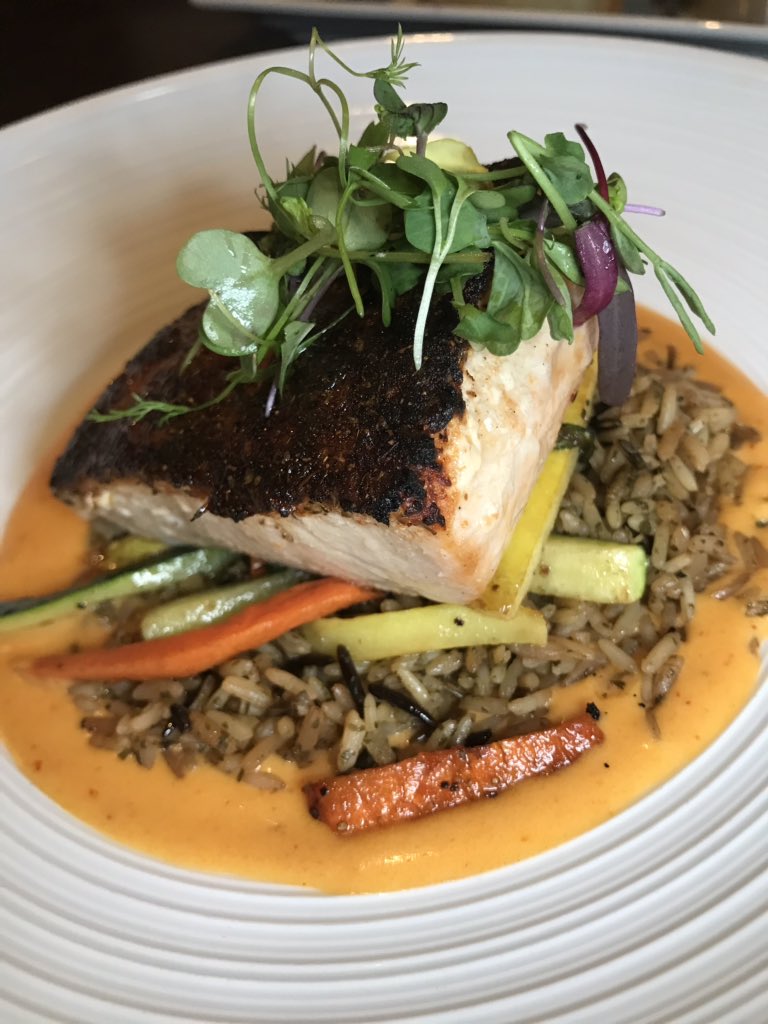 (Blackened mahi mahi at Triple George)
TRIPLE GEORGE – super service; improved food

HONEY SALT – more solid than ever; great brunch

URTH CAFFE – superb cappucino; absurdly-sized pastries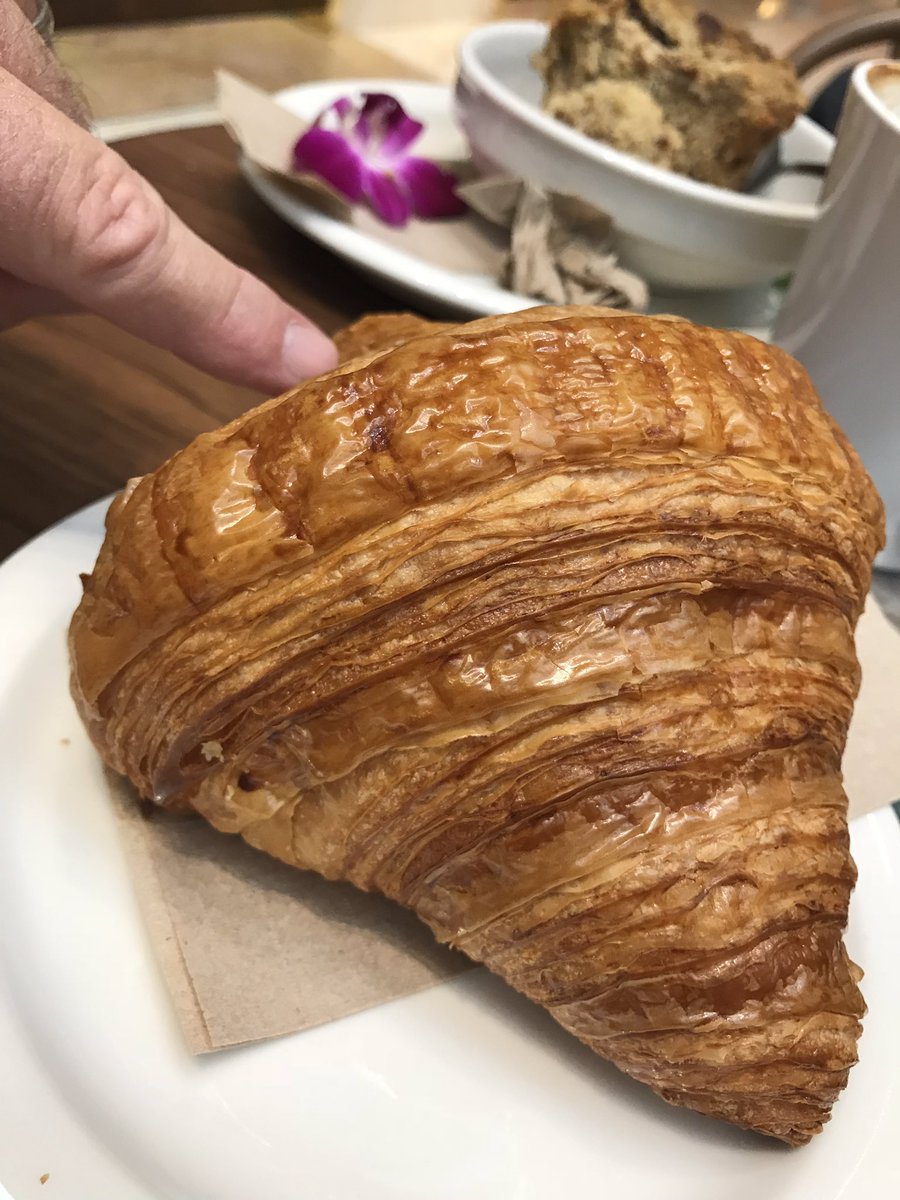 (Too. Damn. Big.)