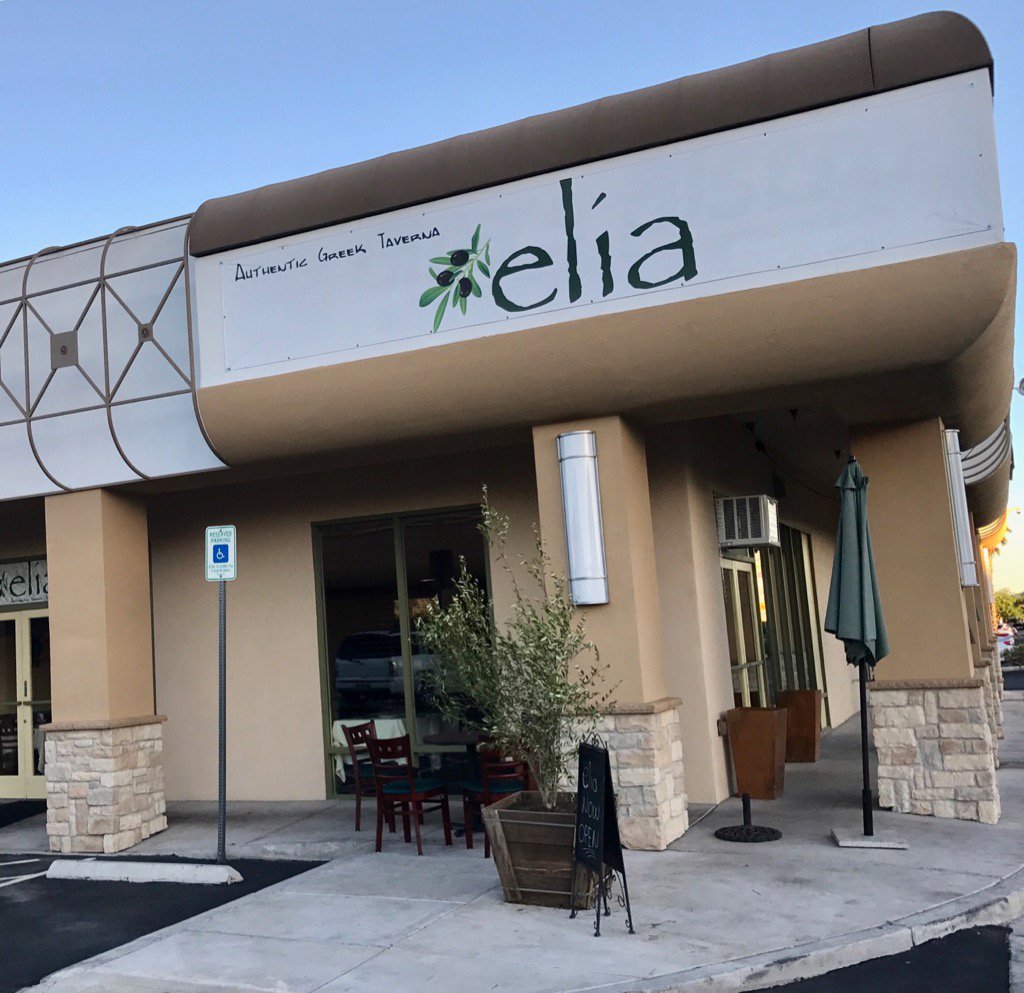 False advertising by restaurants is taken for granted. How many times do you just shrug when you see "homemade" on a menu, or "best ___ in town" on a sign? So inured are we to the hyperbole of food puffery that we barely blink when something tells us that some foodstuff is the greatest this, or the the most authentic that. Most of the time, most of us presume the exact opposite of what is being touted, and no one bats an eyelash.
When it comes to "real" Greek food, most Greek restaurants are co-conspirators against consumers and the land of their birth. Like the Chinese and Italians before them, these immigrants created facsimiles of recipes that dumbed-down the real thing, because, they thought (rightly at the time), Americans couldn't handle the truth. Unlike other ethnic restaurateurs though (who simply watered things down), Greeks decided to invite entire countries into their kitchens. Thus can you often find everything from mezze platters (Persia), to falafel (Syria), to hummus (Israel), to Caesar salads (America) to kebabs (Turkey) in your average Greek restaurant. Imagine French chefs cooking up a passel of pizza, bratwurst and bangers in a bistro and you'll get the idea. The bastardization of real Greek food started decades ago, and it shows no signs of abating, as most Greek food now gets compromised by a lava flow of babganoush and a enough shingles of pita bread(Lebanon) to tile a roof.
Amidst our Aegean sea of mediocrity there is an island of Hellenic serenity. With nary a cliche in sight, Elia Authentic Greek Taverna opened its doors a little over a month ago, and immediately started changing people's preconceptions about this cuisine. There are no Greek flags flying. No hideous Greek statuary adorns, nor is the color scheme another variation of bright blue and white. The walls are muted, the linens are thick, and the tablecloths are real cotton. Even the bouzouki music is tuned to a nice, conversational level. In short, this small, 30 seat space is unlike any American-Greek restaurant you have ever been to.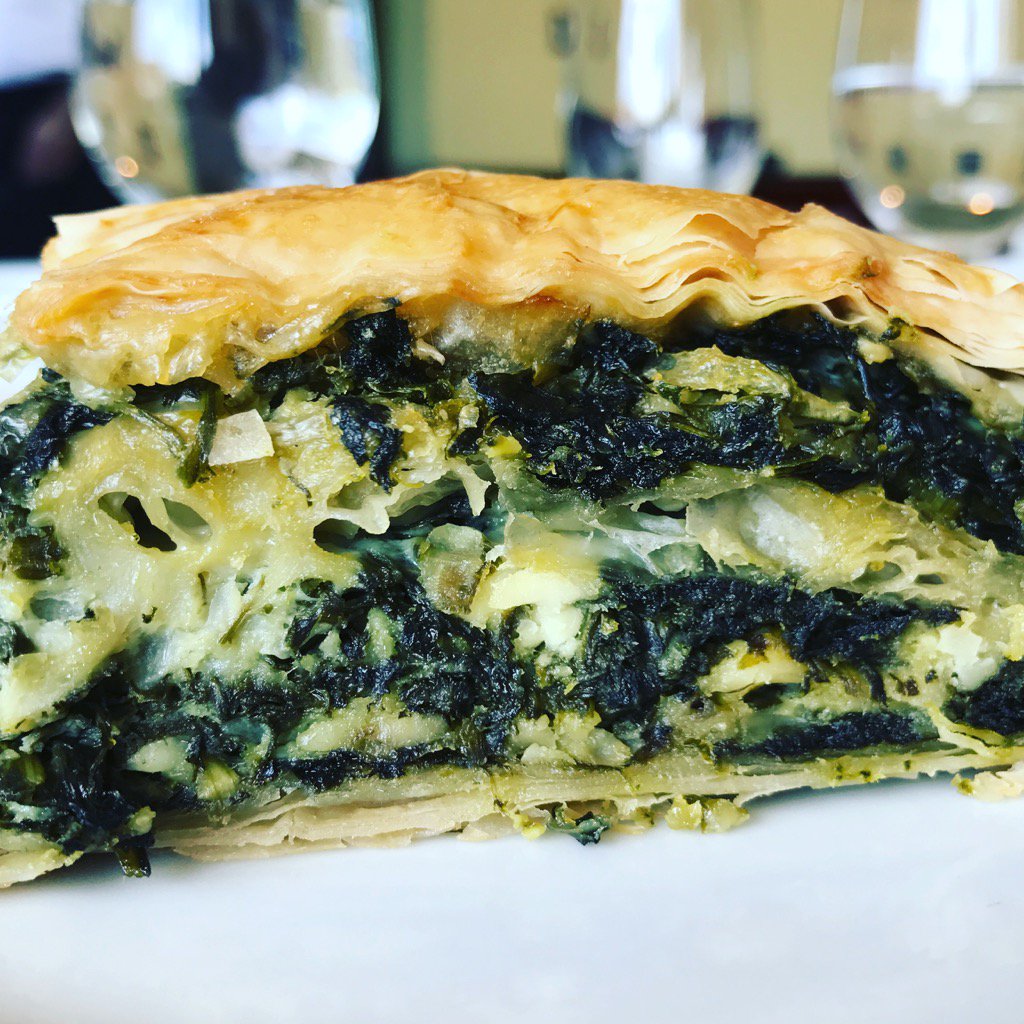 Small it may be, but mighty are the things coming out of this kitchen. Whole fish, supple, grilled octopus, spanakopita (pictured above), gorgeous, oregano-dusted lamb chops, oven-roasted lemon potatoes, superb tomato salad, gigante beans, and the big 4 of savory dips (tzatziki, tarama, tyrokafteri, and skordalia), all pay homage to the kind of food that Greeks take for granted — be it at home or in the neighborhood taverna. The all-Greek wine list is well priced, and the welcome makes you feel like you belong — because you do, and because real Greek food finally does in America .
The only untrue thing about Elia is that it's not located on a side street in Athens.
ELIA AUTHENTIC GREEK TAVERNA
4226 S. Durango Dr.
Las Vegas, NV 89147
702.284.5599