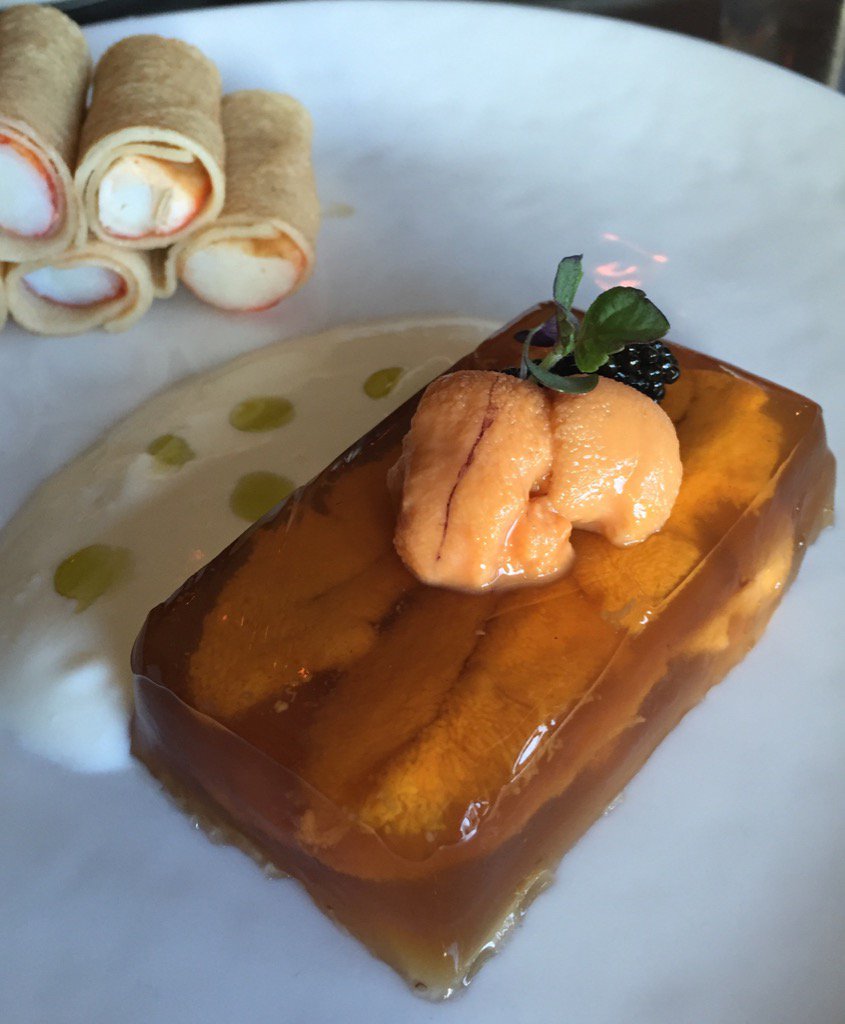 Which means  the correct time to eat these porcupines of the sea is either when the weather is hot, or cool, or hot and about to get cool.
Confused? Well, join the club.
All we know is we like to eat these gonads (yes, you are eating the testicles of a sea urchin) whenever they're swollen (mating season!) and when they taste of the sweet, briny sea — not of a muddy, brackish tidal pool.
We also know we love them whenever Ramir DeCastro is whipping them into shape at Yonaka.
And when he decides to encase them in a dashi gelée, and serve it with a piquant calamansi creme fraiche — accompanied by little bundles of Alaskan king crab (wrapped in uni crepes)  —  you know you have about the most ingenious little surf & surf & surf jelly plate on the planet.
About everything DeCastro does floats our boat, but these were something special…and a good measure of just how sophisticated tastes have gotten out in the 'burbs.
YONAKA MODERN JAPANESE