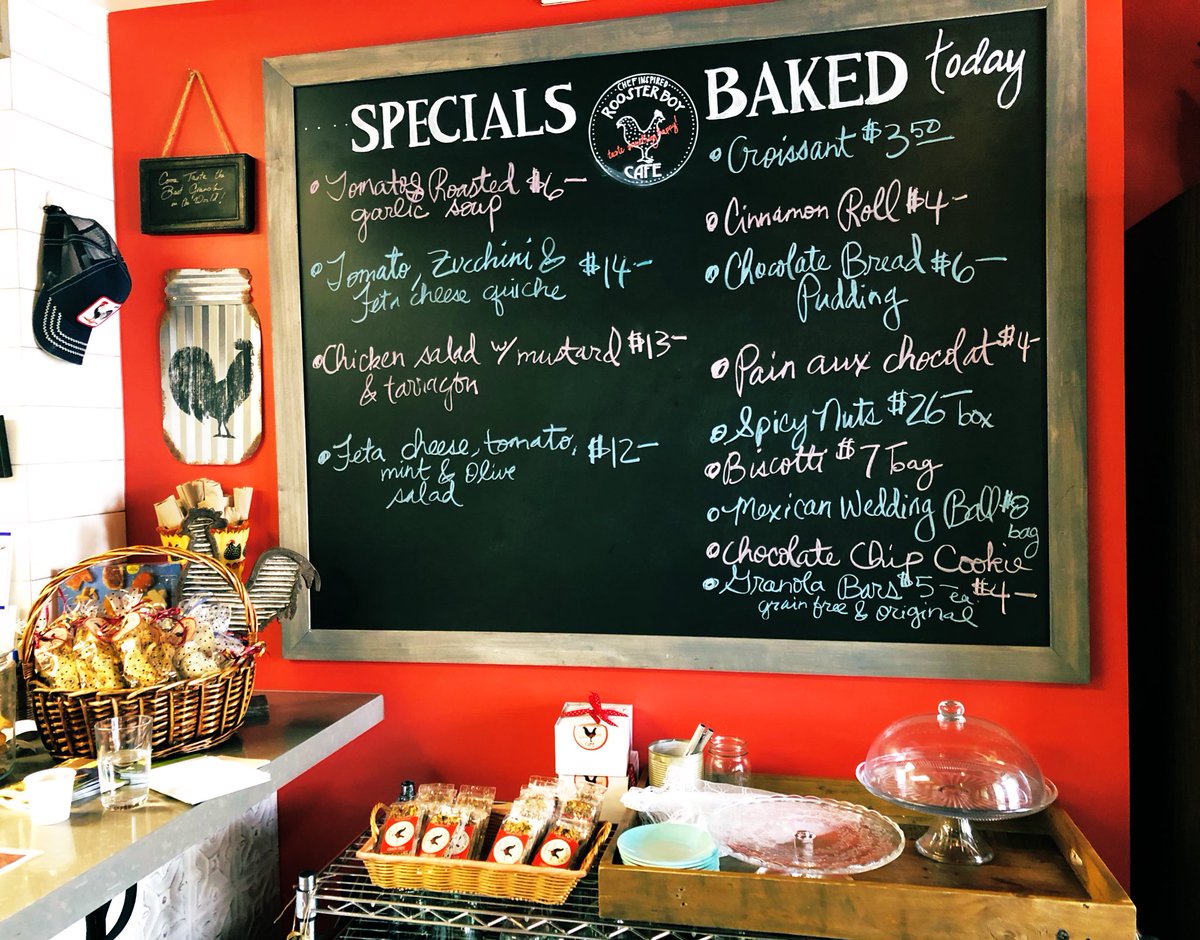 The Rooster Boy Cafe is every food lover's dream: a small (minuscule really) restaurant where the chef is at the stoves every day, sourcing local ingredients, and cooking and baking her little pea pickin' heart out to the applause of her faithful customers. It is the type of intimate place that nurtures the soul of a food community. It is the type of place that Las Vegas still has too few of.
Good restaurants start with good groceries and chef/owner Sonia El-Nawal is justifiably proud of hers. Every week she gets a delivery from Kerry Clasby's Intuitive Forager truck from SoCal, and every morning you can taste the difference they make. If there's a more locavore, personal, handmade restaurant in town, I haven't found it.
El-Nawal is a veteran of the New York and Las Vegas food scene. Having worked with industry giants like Jean-Georges Vongerichten and Julian Serrano, her resumé has taken her from San Francisco to the Big Apple to Miami and finally, Las Vegas. Along the way, she's invented desserts for Nobu, boiled bagels in Brussels, and catered in Mexico City. Looking at her history, you'd think running a minuscule breakfast/lunch spot in at out-of-the-way shopping center is the equivalent of A-Rod coaching Little League. And so it might be. But we in Las Vegas are lucky to have an all-star of her quality slumming it in our midst.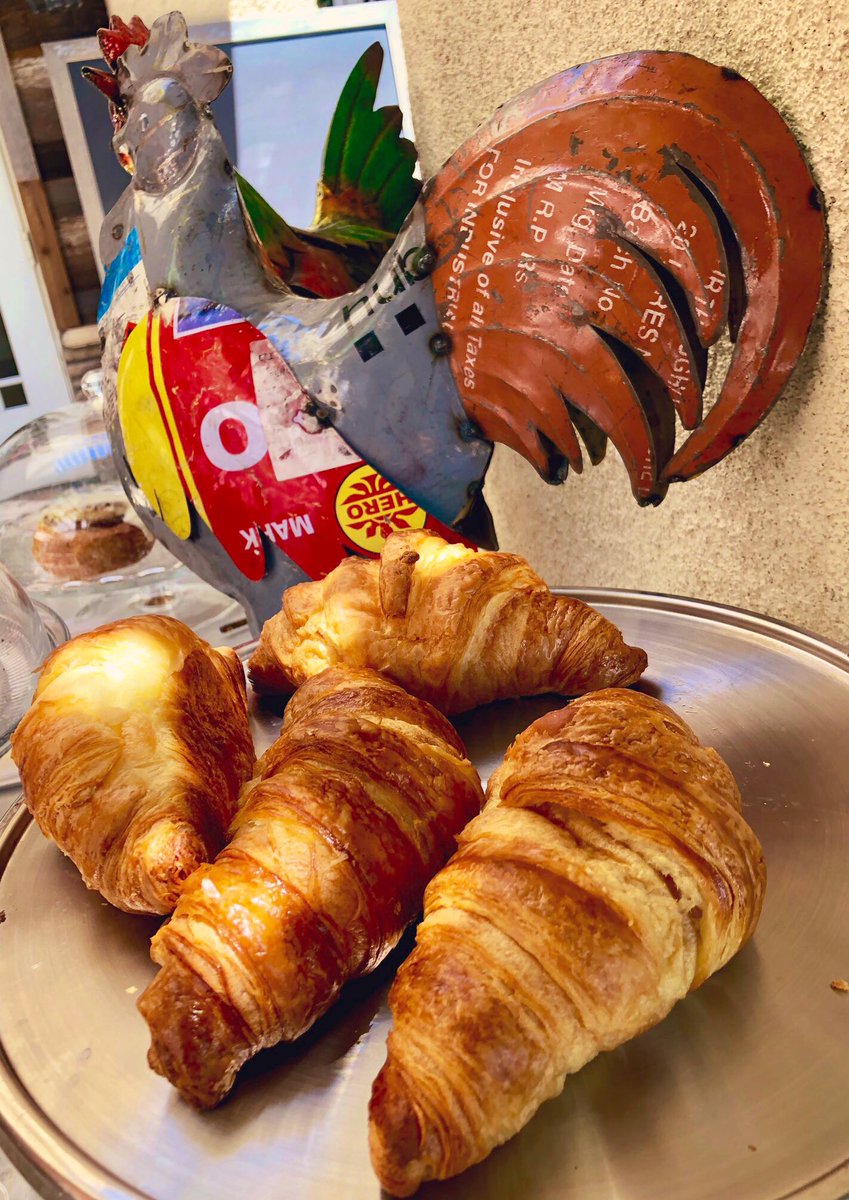 There's nothing low rent about the food, however, or the beverages. They serve excellent La Colombe coffee here, and the espresso is one of the better ones in town. You pour your own if all you want is a cup of Joe, but the fancier cortados, cappucinos and con leches are just as compelling.
From the moment you approach the cozy dining alcove (practically hidden from the parking lot) and see the table laden with pastries, you know you're in the hands of a baking and breakfast master. The vibe tells you whatever you get is going to be top notch, and watching the chef/owner patrol the premises (and work the line) just confirms the point.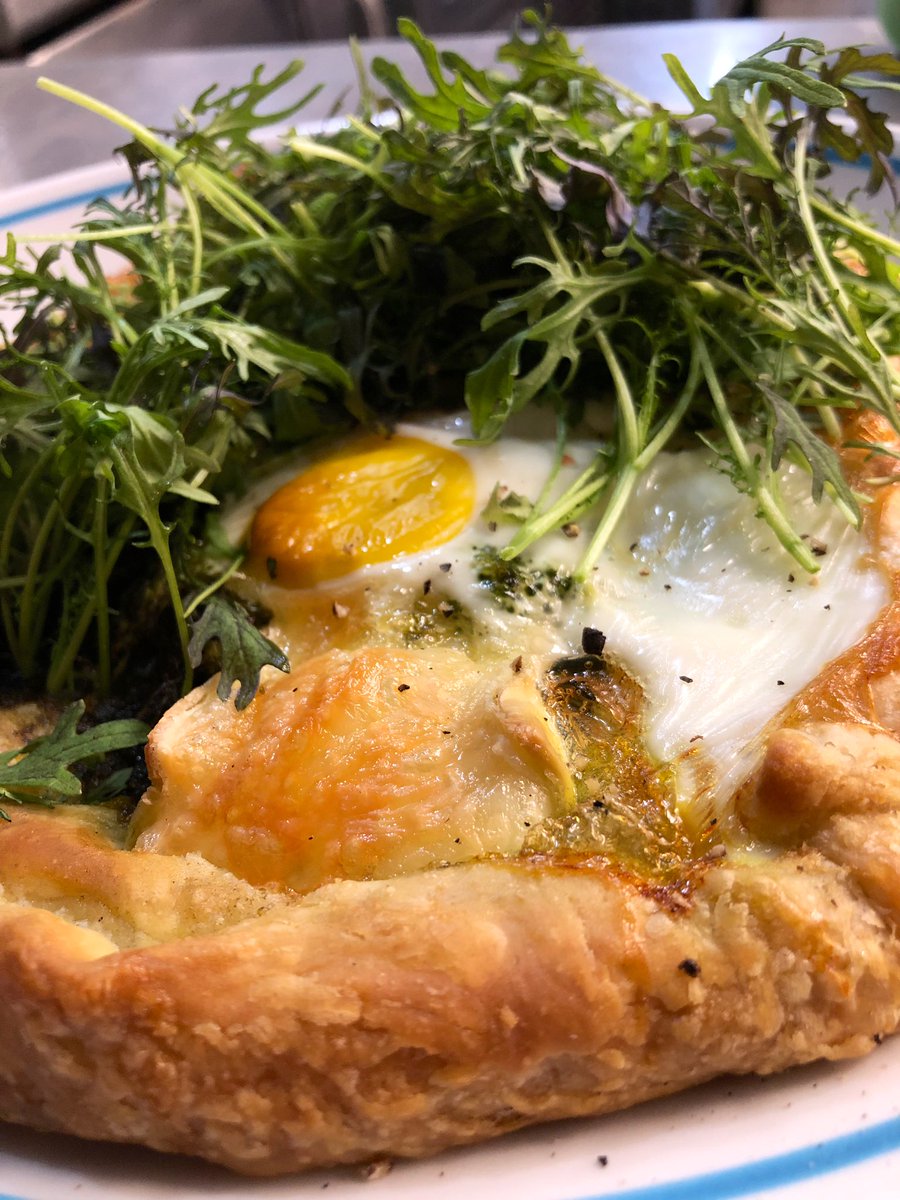 (Get this galette)
Much is made of El-Nawal's "Rooster Boy Granolas" and if your idea of going to a restaurant is to eat something you can just as well dump in a bowl at home, go nuts. (Lots of her roughage-seeking customers do.) For our dinero, though, your breakfast cravings will be better served by one of her hand-crafted galettes, pastries, or pancakes. No matter what you order, when you see a Dutch Oven soufflé pass your table, expect to be immediately gripped by ordering envy.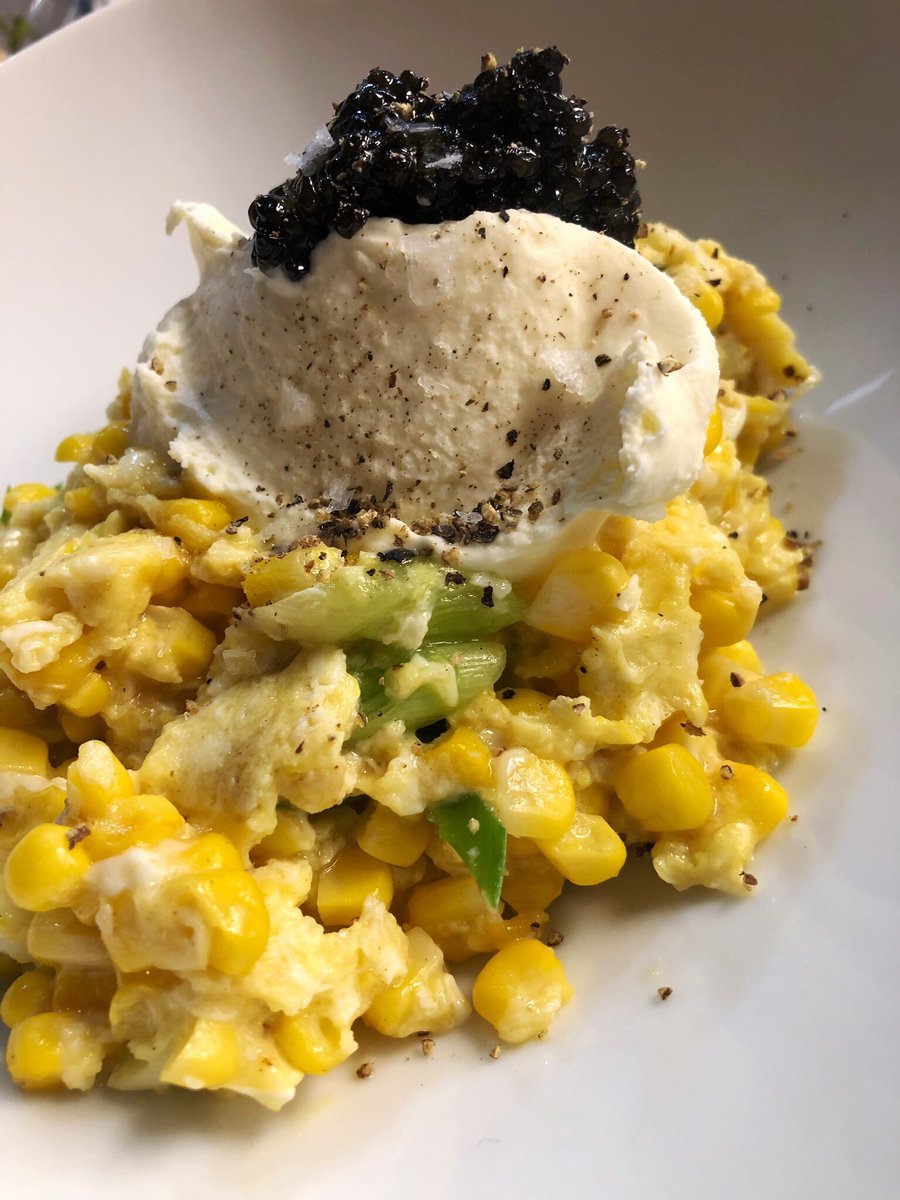 Veggies are market-driven, so whatever looked good that day is what you're going to get. If you're lucky, there will be fresh corn (above) tossed with green onions and then walloped with a dollop of creme fraiche and caviar. If you insist upon something lighter, the "From Back Home" brings Middle Eastern healthiness in the form of a pillow-y flatbread surrounded by labne, cukes, tomato and a dusting of zaatar.
That same fluffy pita provides a foundation for Shashouka  — eggs poached in a spicy tomato sauce  — while El-Nawal's brioche provides the starch surrounding the Frenchy — a superlative baked egg unfortunately dressed with white truffle oil. (I suppose even a chef of El-Nawal's caliber has to take a shortcut now and again.) They also cure wild-caught salmon here into a firm, gorgeous gravlax. Try finding another breakfast/lunch spot anywhere in Vegas that does this.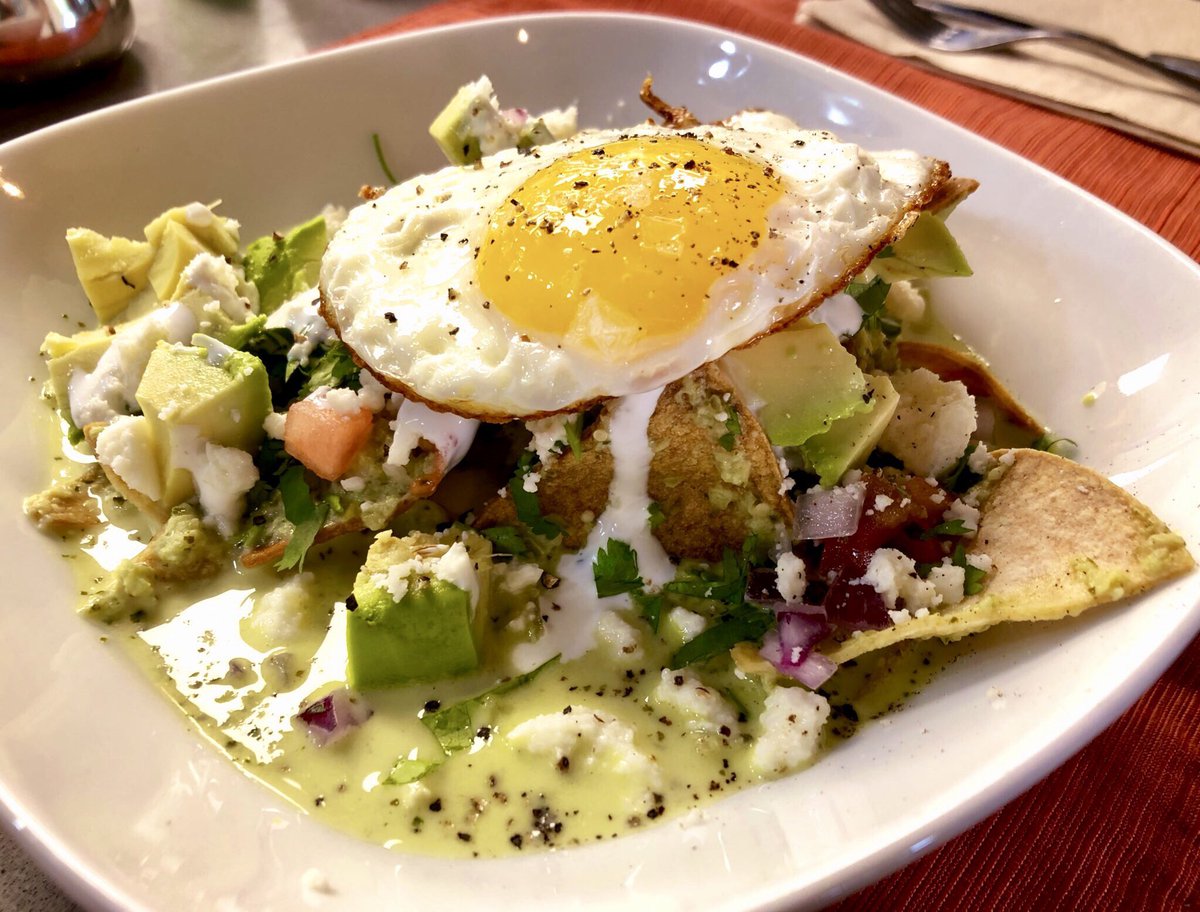 (Check out these chilaquiles!)
All of these are worthy contenders for top menu honors (as are the croissants, ginger cake, and
pain au chocolat
), but the "Mi Corazon"
chilaquiles
(above) deserve special recognition. These are not your mamacita's chilaquiles. In place of forlorn tortilla chips drenched in sauce and topped with an indifferent egg, here you find a tangle of fresh-fried crisps laced with
cotija
cheese, cubes of perfect avocado, and tomato and onion — all sitting in a pool of tangy, herbaceous green chile sauce laced with Mexican
crema
. The peppery bite is there, but also something deeper, more elemental, more ingredient-driven. In other words: exactly what you'd expect when a cultural standard gets refracted through the lens of a top chef.
On weekends the lines form early, so first timers are advised to go midweek and early, when it's just Sonia, her tiny staff, and a few regulars at the counter or outdoor tables.  What they accomplish in a restaurant less than 500 feet square is something you need to see for yourself.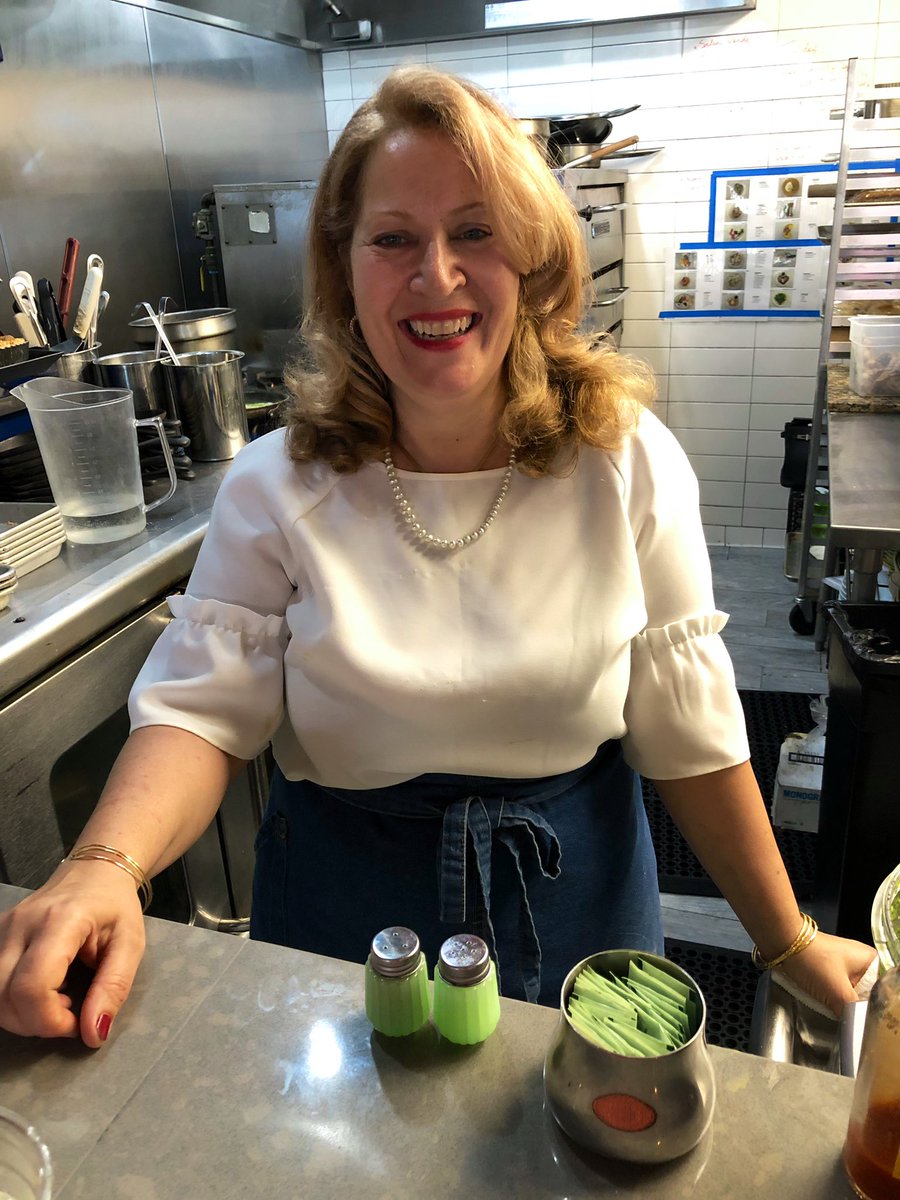 One day recently we caught her cooking in a dress and pearls after she'd returned from an early morning photo shoot. "No time to change," she smiled. "This place fills up fast." And so it was and so it does — our smallest, most intimate restaurant doing what every chef claims is their golden grail — cooking heartfelt recipes for loyal clients who know and appreciate the good stuff. Las Vegas needs a dozen more Rooster Boy Cafes, but there's only one Sonia El-Nawal. She's the best thing to happen to cooking in pearls since
June Cleaver baked cookies for Wally and The Beav
.
Prices range from $8-$13, meaning: it's really hard for a couple to spend more than forty bucks here, even if you go crazy with ordering toasts, eggs, pastries and galettes…as you should. Get This: chilaquiles; shakshouka eggs; Frenchy – baked egg in brioche; croissant; pain au chocolat; ginger cake; granola; breakfast galette; wild salmon gravlax; Dutch Oven pancake; buttermilk pancakes; From Back Home – labne with pita; coffee.
2620 Regatta Drive #113
Las Vegas, NV 89128
702.560.2453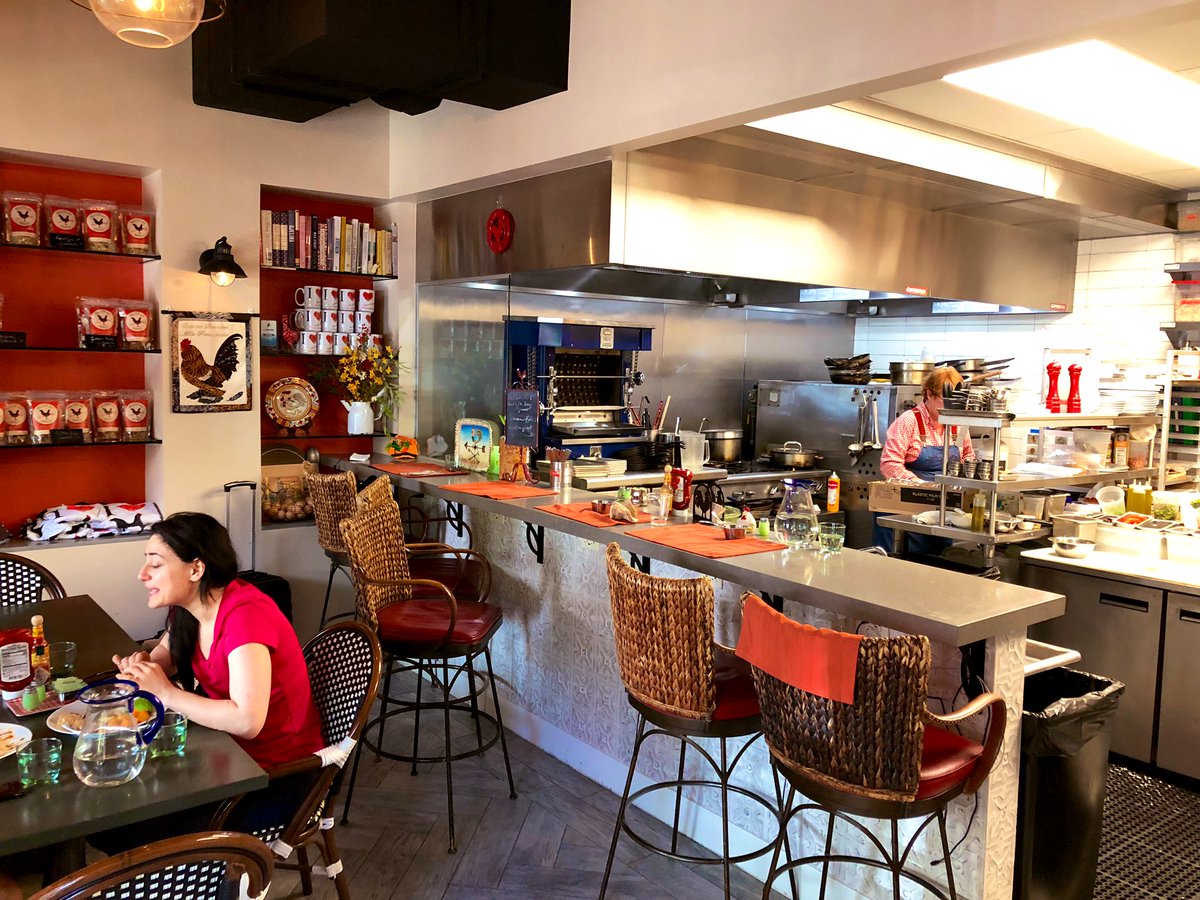 (Small but mighty)