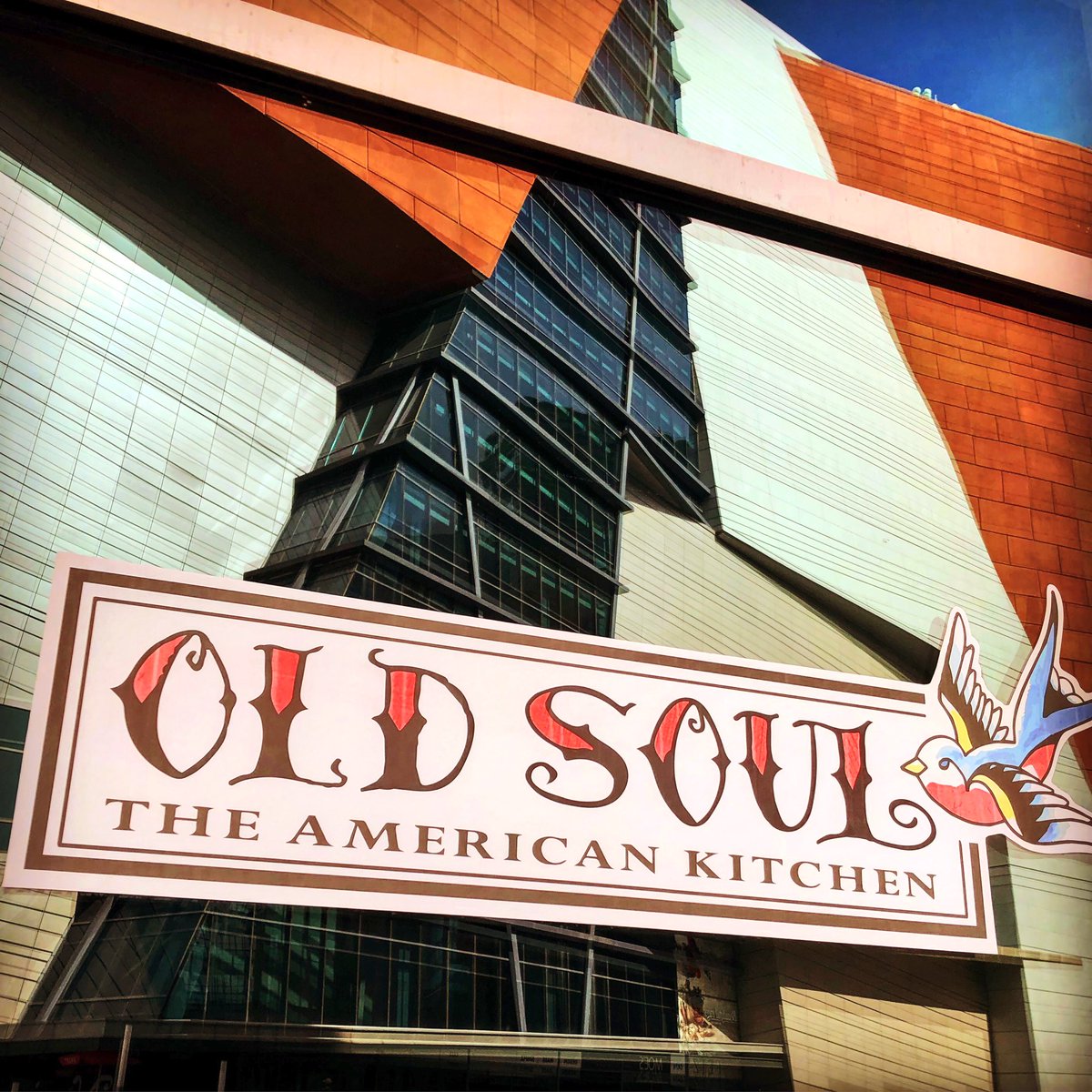 And the winner for Best Food in the Most Obscure Location goes to…….Old Soul!
There's no other way to say it: Old Soul is so hidden, so oddly-placed, and so not-where-you'd-expect-a-restaurant-to-be that you'll feel like congratulating yourself once you find the front door. Once you find it, and eat there once, these issues will disappear. From then on, you'll be too busy enjoying yourself to mind the locale.
That location is inside the World Market Center — a behemoth of a building complex near downtown Las Vegas containing three, intimidating buildings and no retail spaces, save for this single door stuck between darkened windows of one ground floor corner. Even as you valet your car (and you will have to valet it), you'll glance around inside the Land of the Giants courtyard and wonder where you'll be eating. The car park will point to the modest sign, and you'll stroll in, wondering, like all first timers: who in the world in is eating here? (The answer is: fans of chef/owner Natalie Young, Smith Center devotees, and culinary culture vultures looking for her particular brand of gutsy, elevated American food.)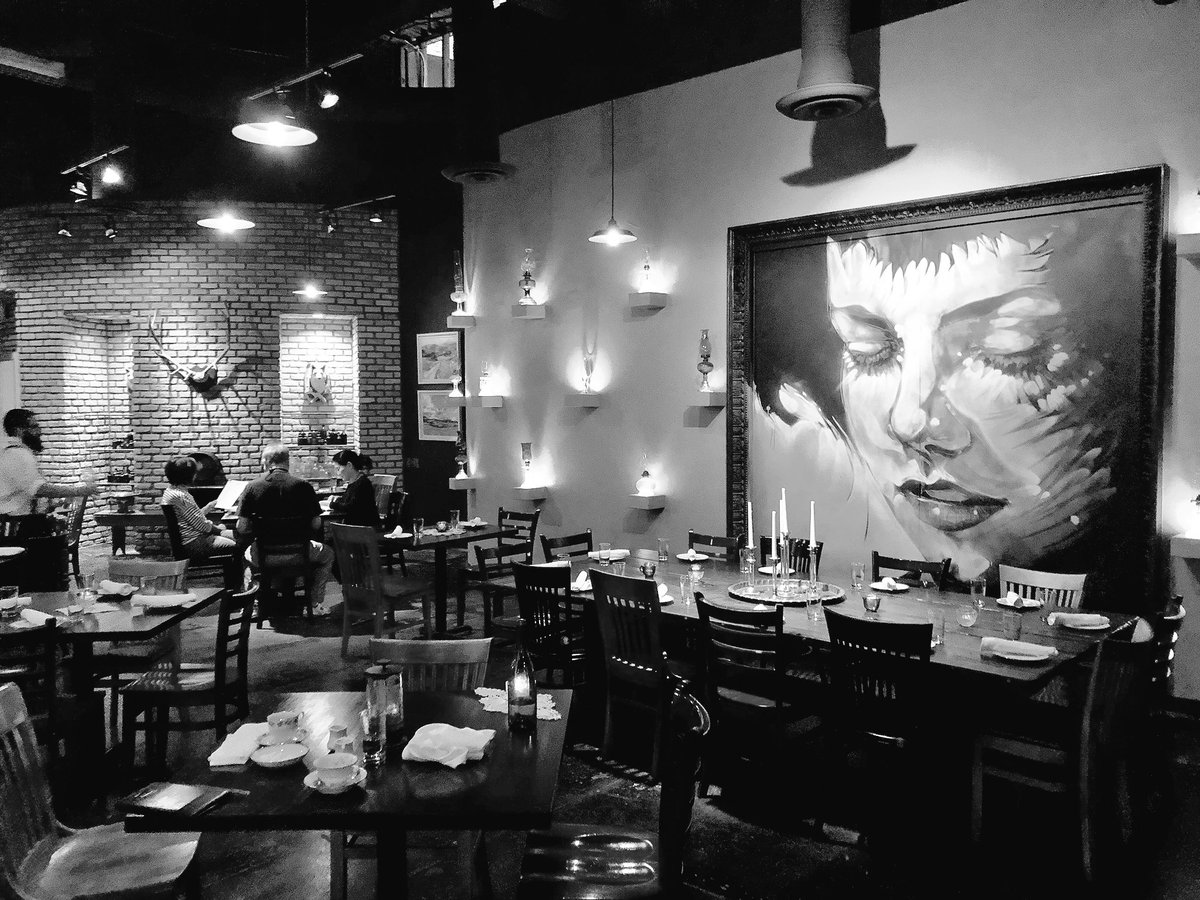 As soon as you enter, what awaits is a capacious, rather dark interior, with well-spaced tables, a civilized noise level, and some oversized art on the walls. The old silent movies they run on the back wall near the bar are a hoot. Between those and the antique furnishings (including the mismatched dishware), the vibe is one of cool comfort, designed to make you forget about what's outside. Once you dive into the food, the whole place starts feeling, well, like an old, overstuffed sofa you've sunk into and don't want to leave.
The space might be an acquired tasted, but Young's food is not. She is a self-taught, long-time Strip veteran who found her mojo with the opening of Eat downtown 2012. Her talents have toggled over the years between high-toned French (Eiffel Tower Restaurant) to steaks (P.J. Clarke's)  to superior flapjacks (Eat), but here she's found her wheelhouse: boldly-flavored, elemental American dishes with a certainty of purpose that only comes from a confident chef.
Young describes herself as an old soul. Old souls, she'll tell you, get right to the point. Old souls have seen it all and they know that honesty and simplicity are what counts. An old soul eschews the novel, the contrived, and the overwrought, for simple authenticity. (It's the reason some old souls jump on planes to Europe whenever they can to taste a country's food where it originated — not after it's been deconstructed and reconfigured by Instagram-addicted culinary school graduates. But enough about me.)
An old soul like Young has the confidence to put liver and onions on a menu. She knows a lot of people like liver — especially liver tossed with caramelized onions, and given a piquant punch by grainy, stone ground mustard — and that an older crowd (the types that attend Smith Center concerts religiously), will appreciate a throwback item given just the right update.  Young or old will appreciate the same attention given a thick slab of meatloaf — this one not like your momma used to make, but adorned with cauliflower puree, meaty 'shrooms, a splash of tomato concasse and a dribbling of red wine jus. It's comfort food to be sure, but soothing has never had so much sparkle.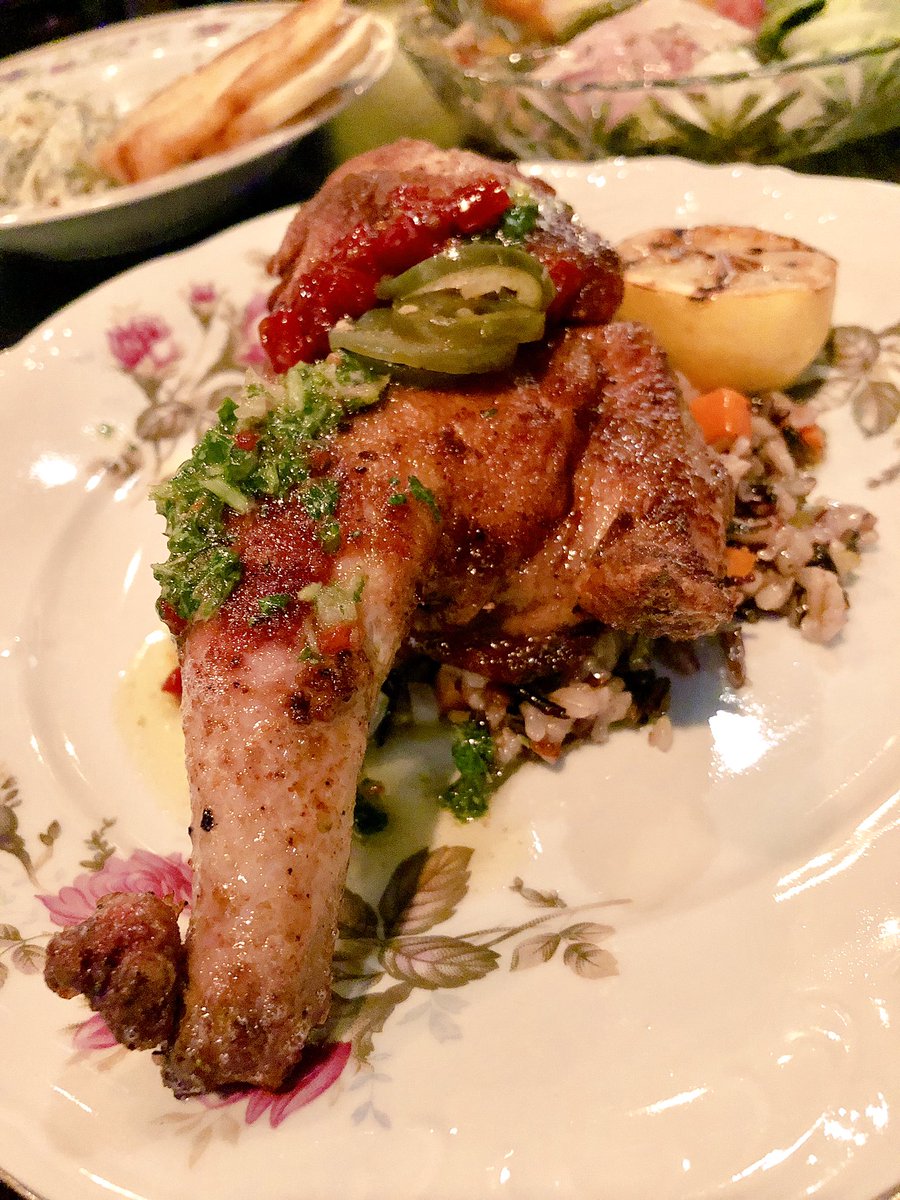 Chicken (half a Cornish game hen above) get some gussying up as well with the help of a wild rice pilaf speckled with bits of pickled veggies, and a tongue-slapping chimichurri sauce. Both were so good the Food Gal® and I couldn't decide which was more worth fighting over: the bird or the starch.
Before you get to these mains (available at lunch and dinner for the same price), you'll have to navigate the starters, and rather than steering clear, I'd advise you to bump into as many of them as your gustatory canoe can handle. The house-made chicken liver pâté could give a few torchons of foie gras a run for their money, and the smoked trout with house-made applesauce and chive corn cakes will have everyone at your table straining for superlatives.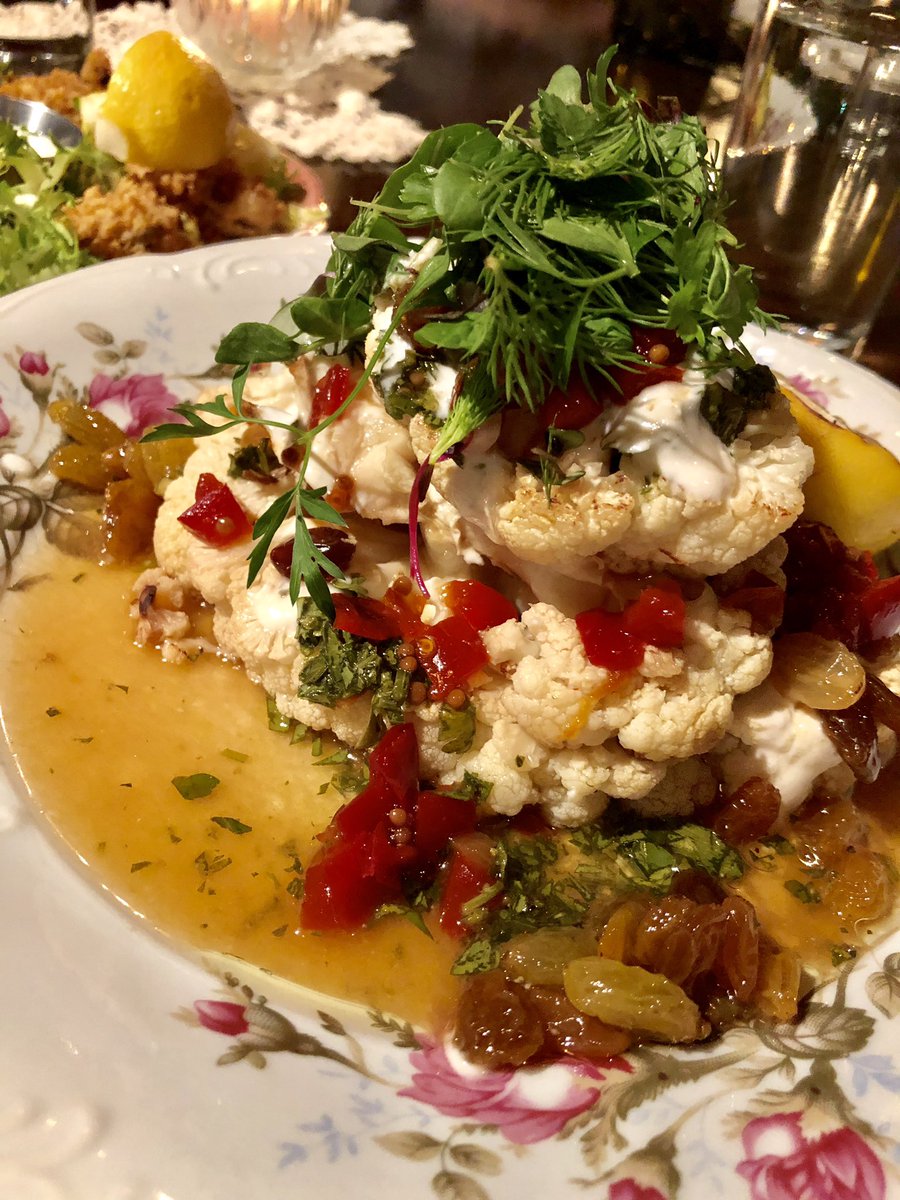 Most spectacular of the bunch is a head of roasted cauliflower (above), studded with pickled raisins and peppers, sprinkled with more of that chimichurri, and festooned with herbs. All of it sits on a pool of sharp, acidic sauce that's listed as "tahini dressing" but comes off more like "tangy/fruity vinaigrette."
As nuts as you'll be about all of these, it will be the fried oysters (below) with horseradish aioli that will have you making plans to return as soon as you leave. Crispy, meaty and devoid of oiliness, one bite took me straight back to a Connecticut clam shack.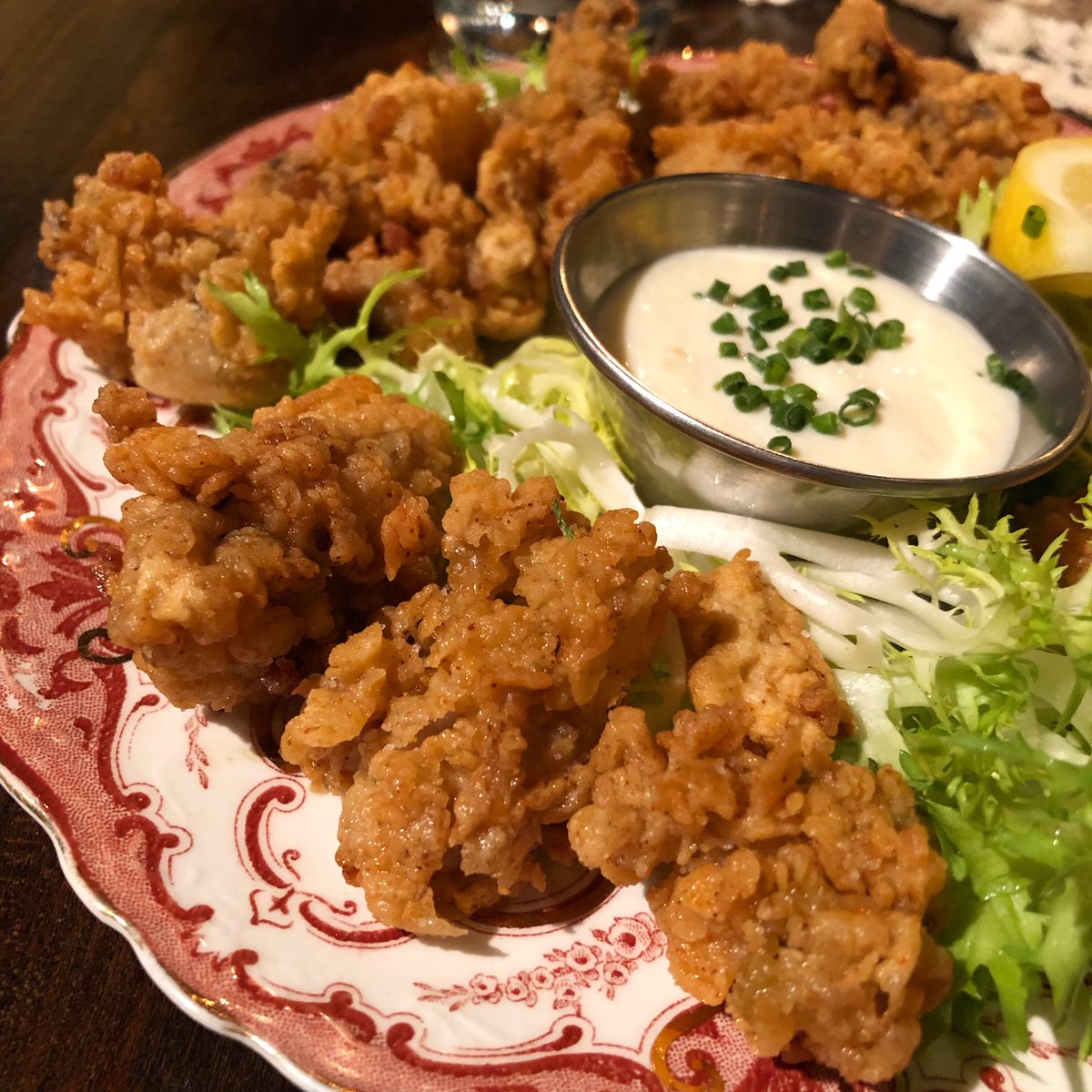 (All that's missing are the seagulls)
There are also sandwiches available at lunch — including Young's definitive pan-seared chicken breast with pesto mayo and a veggie "burger" that didn't make me gag — as well as simple and chopped salads for those who insist.
But if you come here looking to eat light, you're sort of missing the point. This is soulful American food made by a chef who blends flavors like a maestro — seemingly without effort, but building to a whole greater than the sum of its parts. The food here is as pretty as it is delicious, and that's really saying something.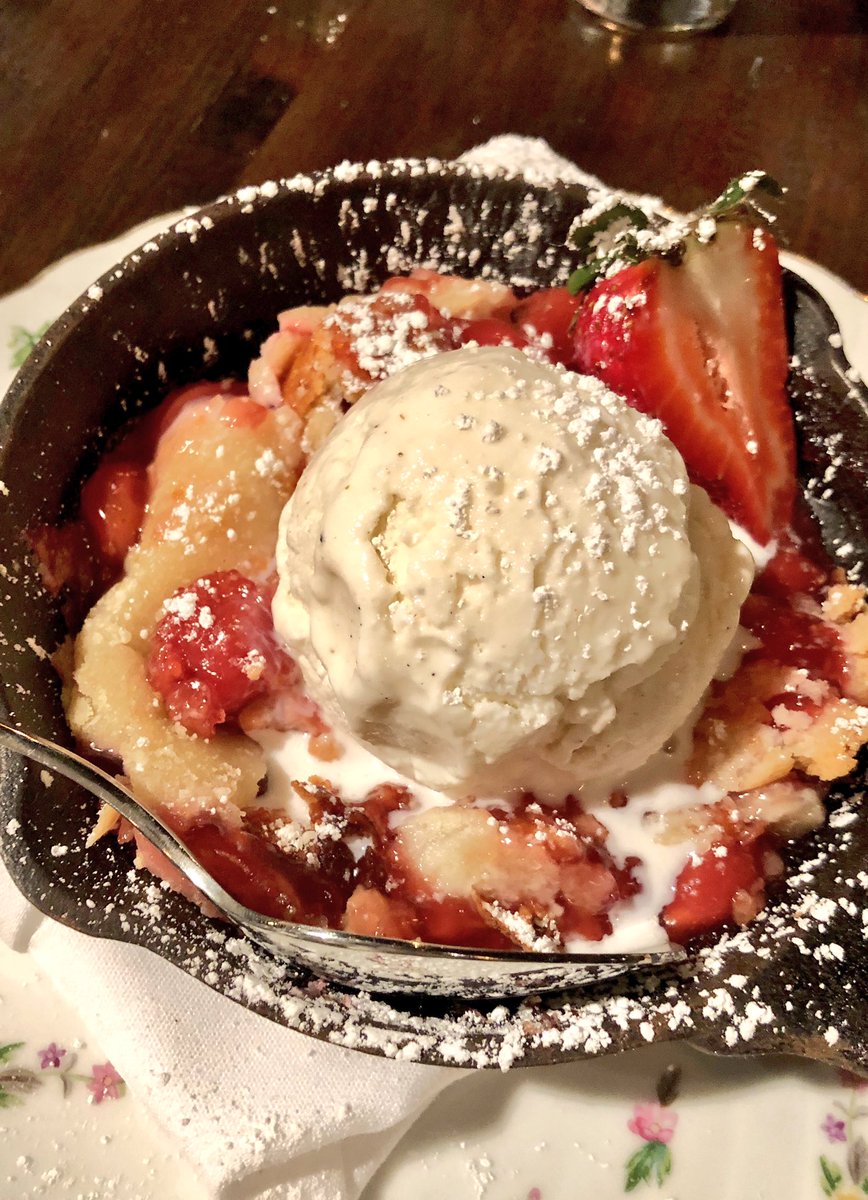 (Live a little! This pie is to die for.)
For dessert, get whatever cobbler they've made that day. And the cherry pie (above). Each of them a la mode. You've come too far to deny yourself such a sweet release, so give in to temptation. You can thank me later.
(Open for lunch and dinner. With starters in the $10-$15 range, and mains all under $25, the food here is a serious bargain, particularly at dinner. Full cocktail bar with plenty of whiskies and libations, but the wine choices – what few there are – are of interest only to an octogenarian alcoholic.)
World Market Center
495 S. Grand Central Parkway
Las Vegas, NV 89106
702.534.0999