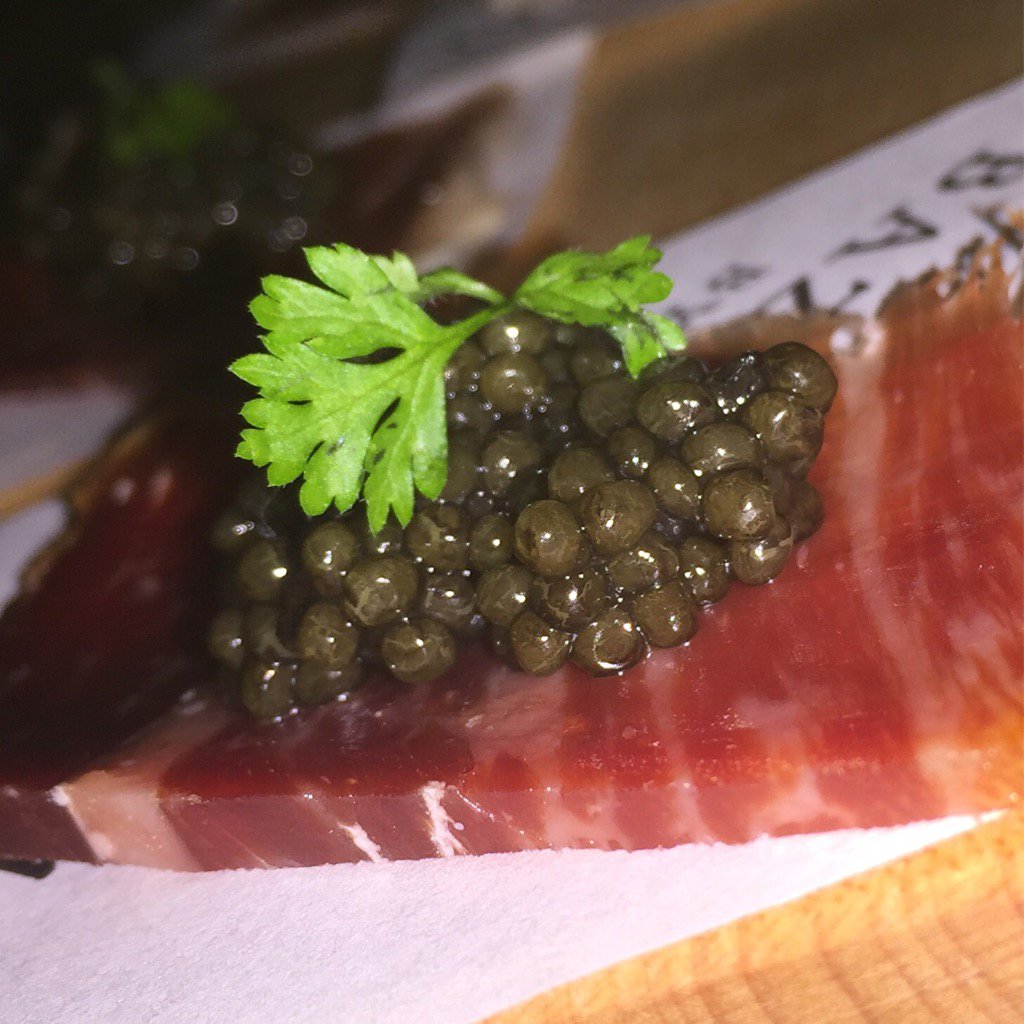 A Spaniard loves salt like a Swede loves surströmming.
It's in their blood. They are the masters of curing things, from hams to fish eggs.
Put the two together and you achieve heavenly levels of sustenance symbiosis.
Does it make the ham taste like fish, as my friend John Mariani says, or does the salty sourness of the ham provide a dense counterpoint to the bracing, tiny explosions of seafood salinity that the sturgeon eggs provide?
We think the latter. We also think that nothing goes better with a savory-saline manzanilla sherry than that little nibble shown above.
Unless its a spot of champagne, or a tickle-your-nose albariño. There's something about the nutty aromas of these fresh, citrus-toned whites from the Rias Baixas (pronounced "ree-ahs bai-chas") that marries perfectly with this ham and these eggs.
The ham, of course, was an Jamón ibérico de pata negra de bellota — the world's greatest ham from the world's most famous black-footed pig.
It is famous for a reason. Because nothing on earth competes with its density, richness and haunting, nut-like flavor.
That caviar was no slouch, either. It being the biggest, briniest, sweetest fish eggs we've eaten since Caspian Sea caviar was banned in 2005.
Was it the best mini-bite of food we had all summer? By a country mile.
Do the Spanish know their salt? You bet your lutefisk they do.
BAZAAR MEAT