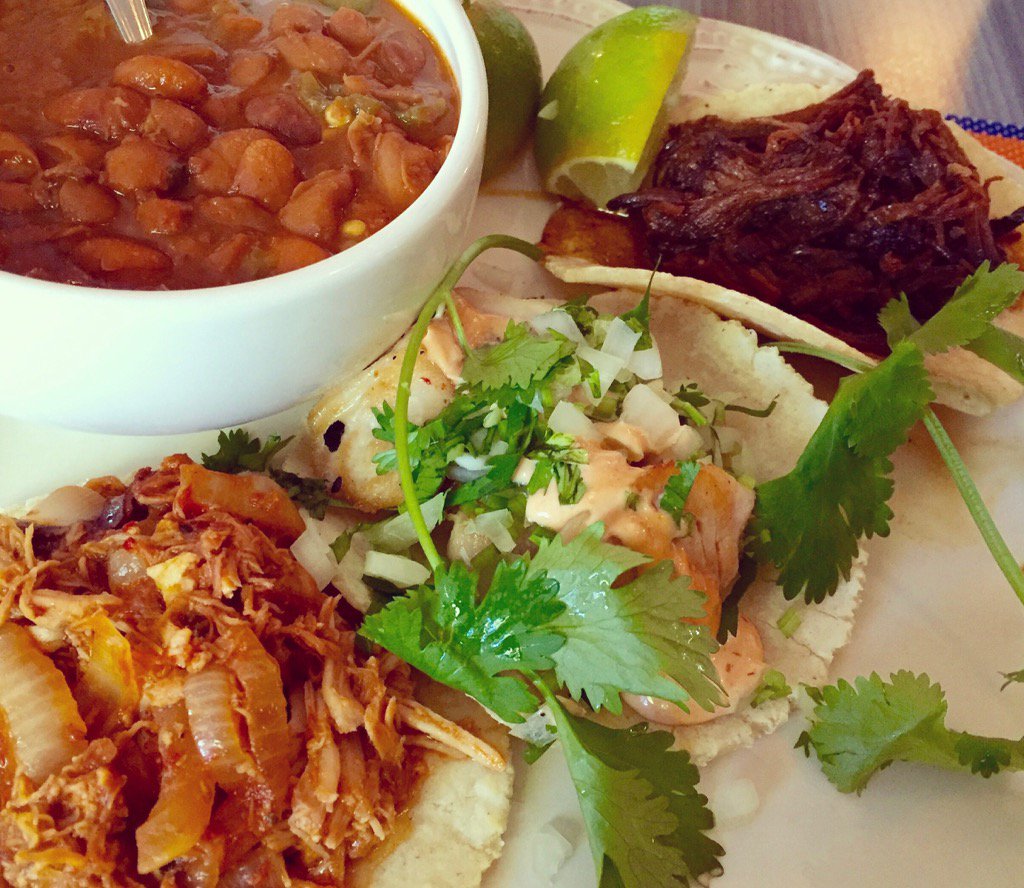 ELV note: Here is the actual, verbatim, word-by-word, multilingual conversation I had* with my friend Pedro** the other day:
Is there a better taco downtown than at El Sombrero, Pedro?
No señor, there is not.
Do these beans deserve to be in the Frijole Hall of Fame?
Si, señor, they do.
Can chicken tinga get any tangier? Chile arbol braised brisket any beefier? Achiote marinated pork any porkier?
No, no Señor Curtas, they do not.
Then why is there not a line out the door every day for this food?
Because people are EE-dee-ots, Señor John. They are muy stupido, muy tonto….and maybe because there has been major road construction going on right in front of the place for the past year.
That must be it, Pedro. But while we're at it, have you ever tasted beans so piquant, so rich with pork flavor and spiced so right? Beans that made you forget every nasty, negative thing you've ever said about beans in a Mexican restaurant? Beans that were so tasty that they created a gold standard about how all other Mexican beans are to be judged?
No, senor. Tienes mucha razon! Como siempre!***
EL SOMBRERO MEXICAN BISTRO

>>>>>>>>>>>>>>>><<<<<<<<<<<<<<<
*in my head
**imaginary
***You are the world's greatest food critic, sir! A titan of gastronomy! A god among mere mortals masticating their way through a mass of mediocrity! I bow to you; nay, I salute you!