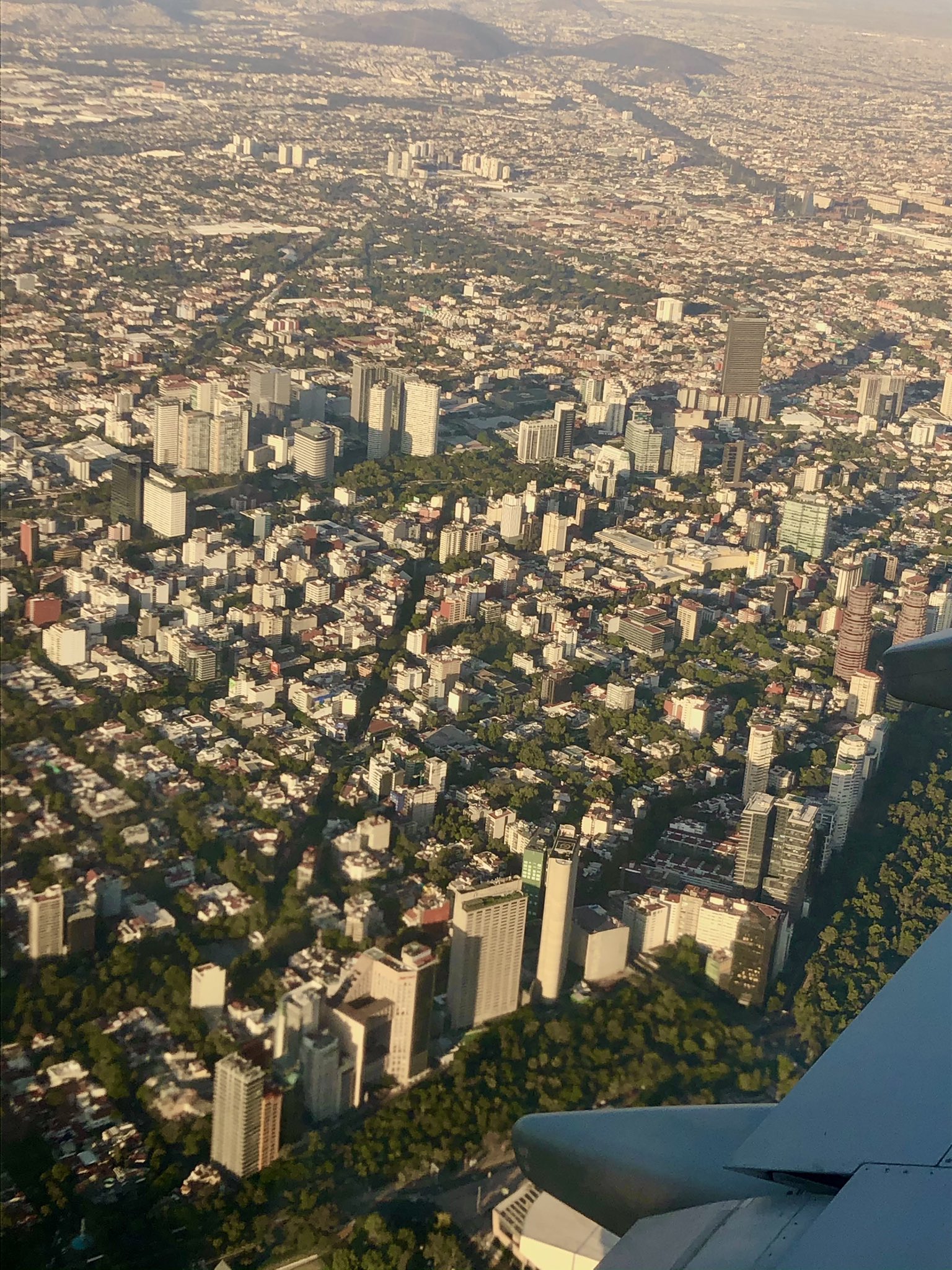 (This isn't even the half of it, or the quarter of it)
Ed. note: We recently returned from a short vacay to Mexico. We went to escape the craziness that is America, and because it is the only country on earth that is accepting American tourists these days. As usual, when we have a great time in a foreign land, we like to share.
Mexico City is so big it makes Vegas look like Boulder City.
They used to call Mexico City D.F. (Distrito Federale), but that's now as dated as the Frito Bandito.
Trying to see Mexico City in a week is like trying to tour the Louvre in an hour.
If all you know of Mexico are its border and beach towns, then you're missing the real deal.  Diving in to where it all started is a cultural eye-opener.
Mexicans eat better and cheaper than we do.
They are more vigilant than Americans about Covid protocols as well.
CDMX (Ciudad de Mexico, aka City of Mexico) is a walk-able city, but the distances are vast.
As with Tokyo (and most huge, international capitals), it is best to pick a neighborhood (Centro, Reforma, Polanco, Roma, etc.) and spend a day getting to know it.
Roma is tree-lined, peaceful, and filled with places eat — a nice antidote to the crazy cacophony of the city surrounding it.
There are more museums in one park (Bosque de Chapultepec) than in the entire state of Nevada.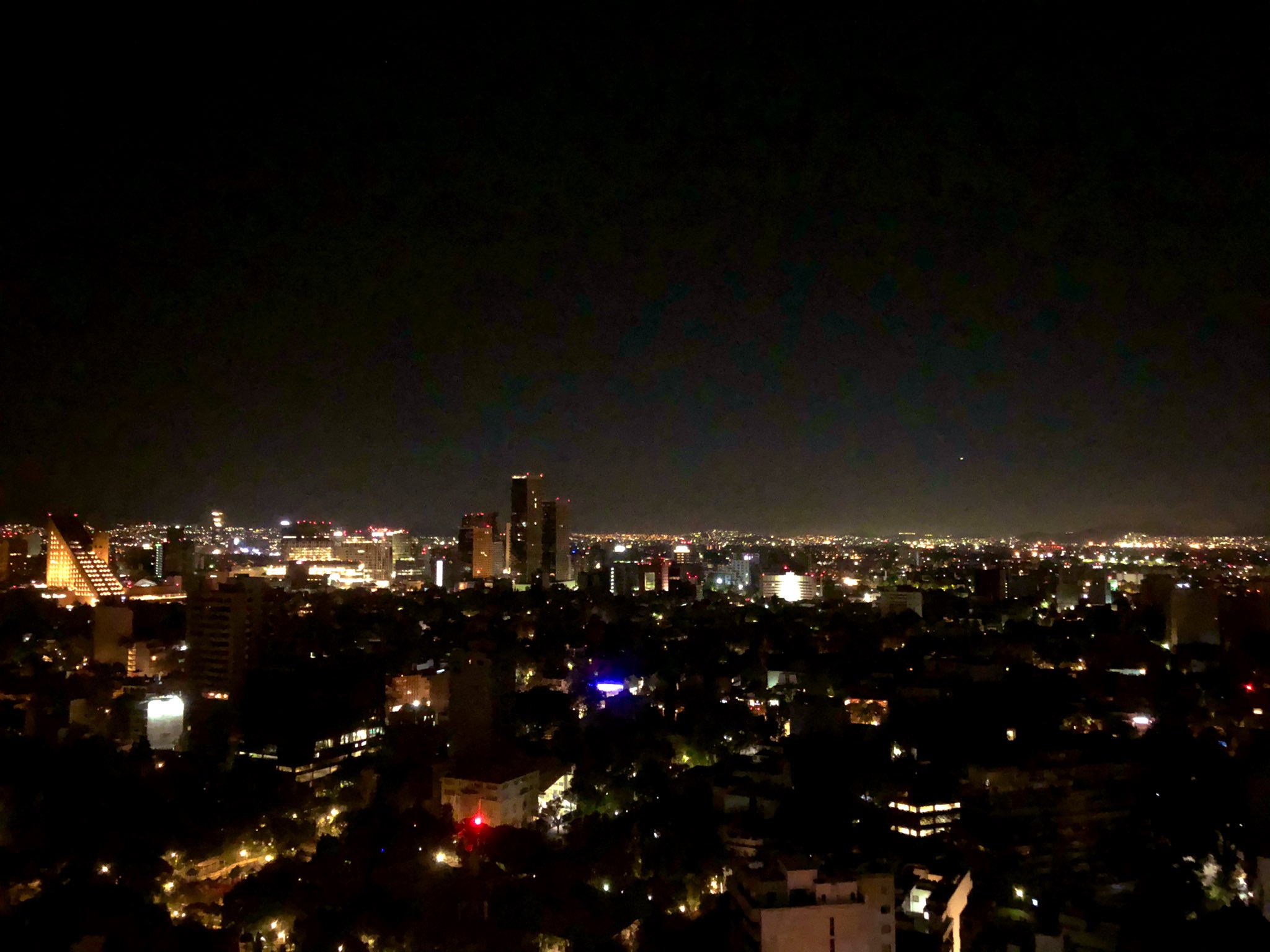 (The Polanco at 2:00 am)
The air there is so lousy you can't see the stars at night, none of them. (That little dot in the picture above is a helicopter.)
The air may be terrible, but I didn't notice. The Food Gal®, however, was starting to complain of an irritated nose and throat by Day 4.
Uber is über-cheap – there is no reason to take any other form of transportation.
Speaking of cheap, food and drink are a serious bargain: from superb street tacos to modernist cuisine meccas, prices are laughably low.
Service with a smile is also the universal rule. The language barrier is also no big deal. To figure out the price in dollars, divide everything by 20.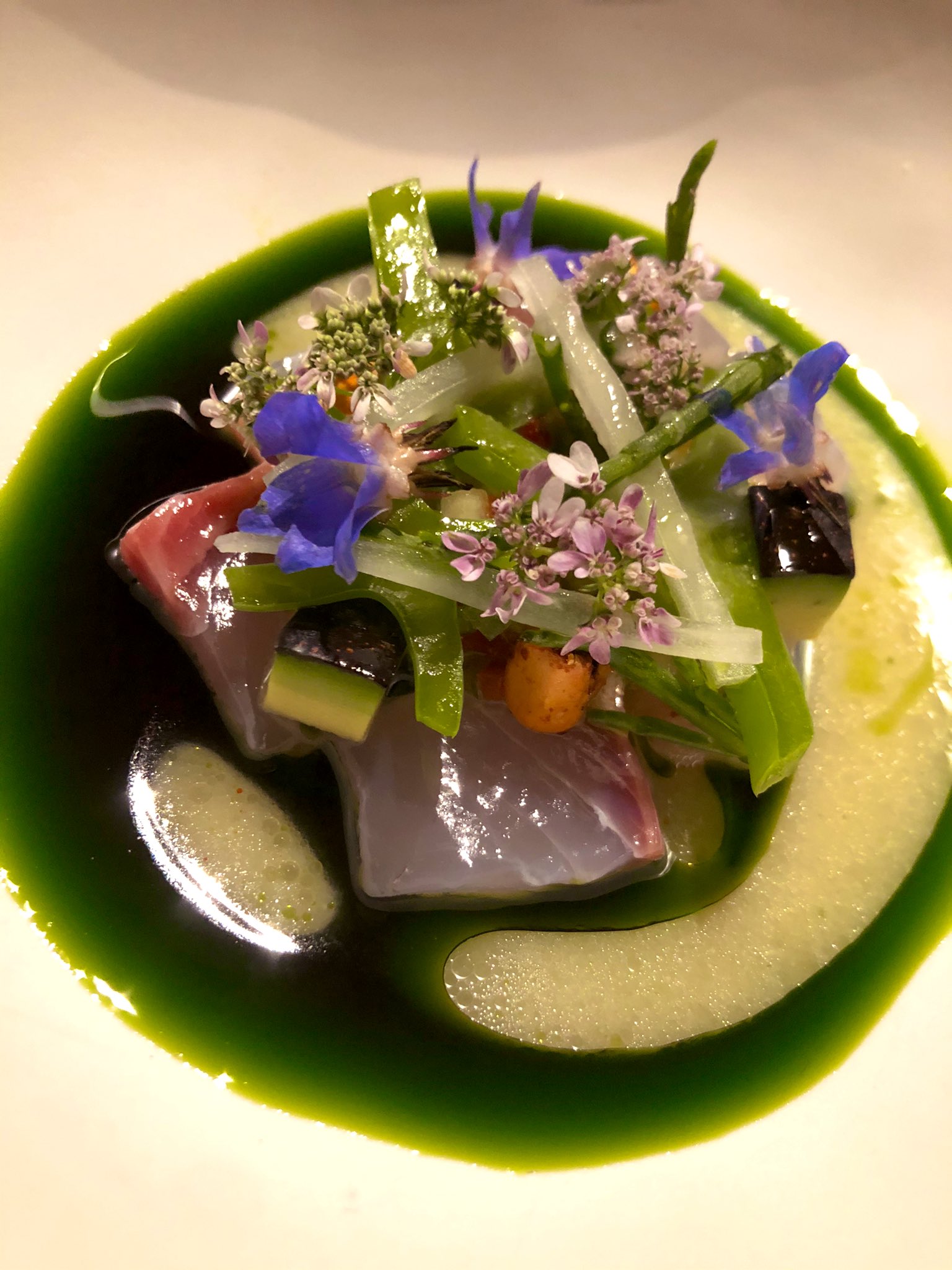 (Pujol)
Modernist cuisine — as exemplified by hyper-local, multi-course, fixed priced menus — is alive and well. We hit the two biggest names (Pujol and Quintonil) and both were jammed with Rico Suaves and their lovely ladies. As I've said many times, the whole tasting menu thing has run its course, but as long as the World's 50 Best nonsense is around, there will always be gastro-tourists (with more money than taste) keeping these things afloat. For this reason, the next time we're here, I expect to be at the Taco Omakase at Pujol, or ordering a la carte from Quintonil.
You don't see/hear many American accents (we counted three); this is a good thing.
You don't see many fat people either (even among the mobs at Mercado de Merced).
People have asked me if it's "clean." Yes, cleaner than the human toilet that is downtown Los Angeles; more pristine than San Francisco. In many ways, CDMX reminded us of an Hispanic Chicago: spotless streets, wide boulevards, nice people and a remarkable lack of trash.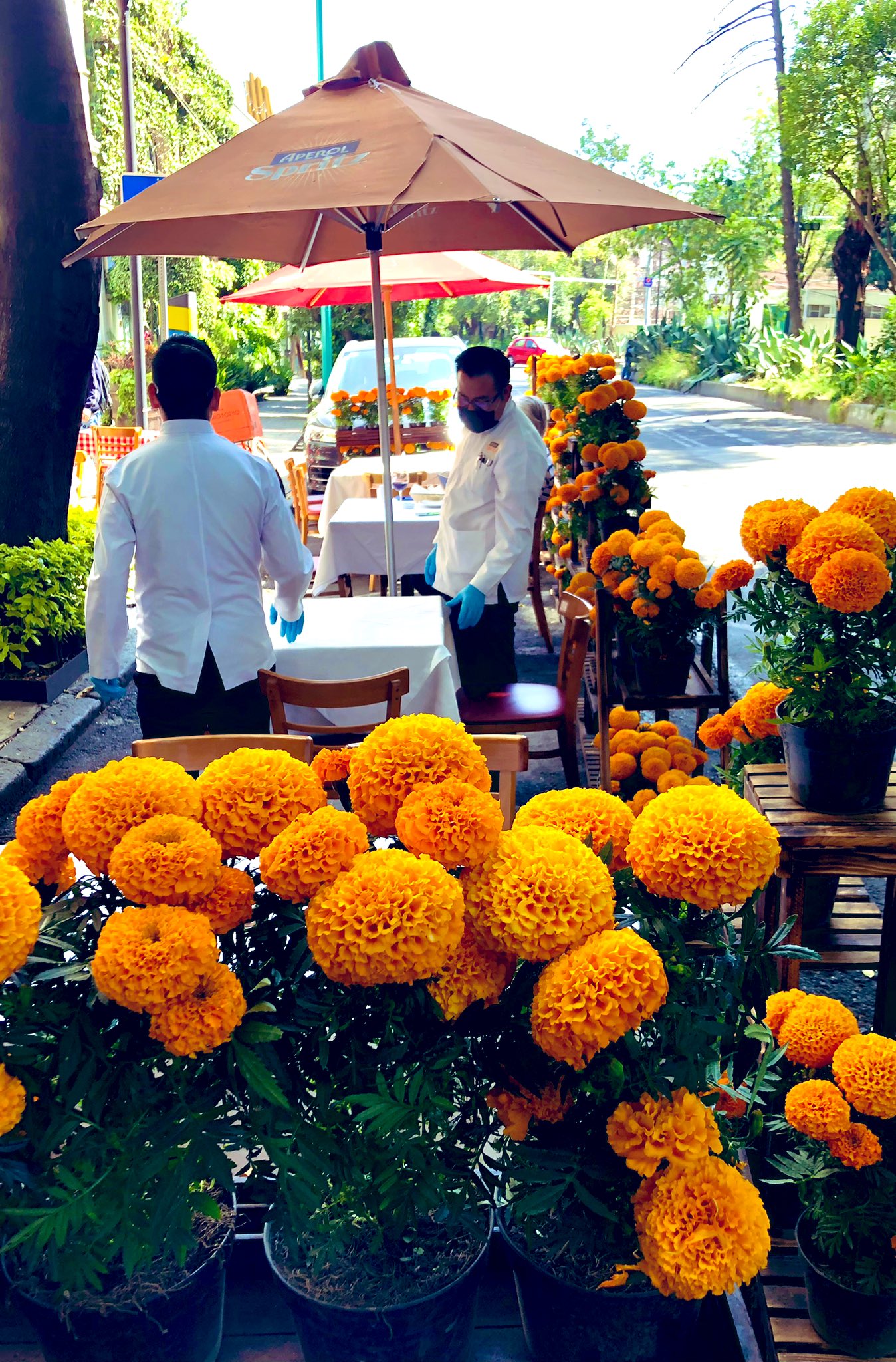 (Roma)
It is also safe. There is, literally, a cop car on every corner.
Crossing the street can be take-your-life-in-your-own-hands endeavor, however.
Beggars are a nuisance, but not an issue. Sit or stand anywhere for more than ten seconds and someone will approach either asking for a handout or to sell you some junk. You learn the words "no, gracias" very quickly, and will say them about fifty times a day.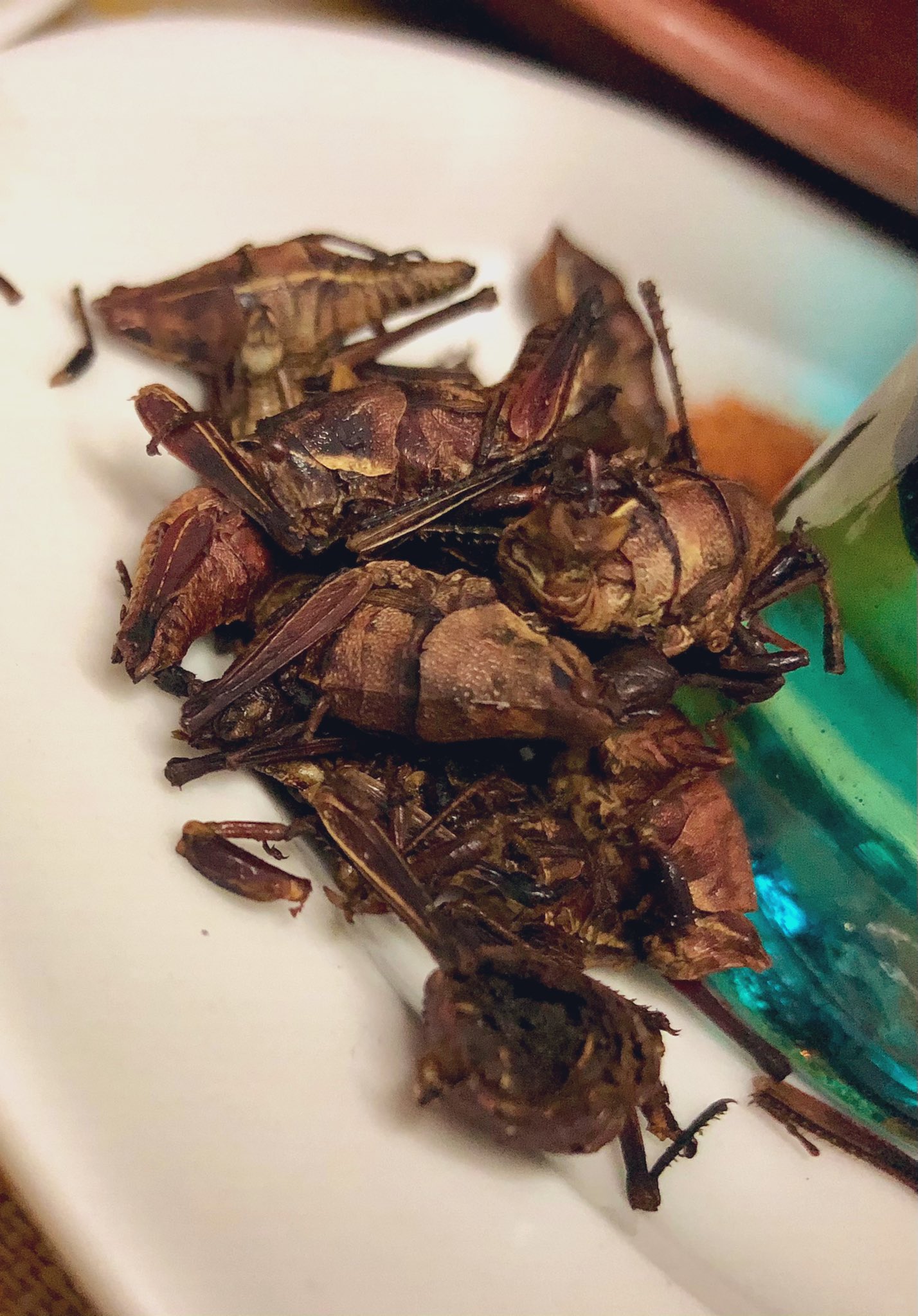 (Anyone for an Orthopteran?)
They take their insects seriously here, at lunch and dinner.
As impressive as Pujol and Quintonil were, the first meal I'd revisit would be Guzina Oaxaca — a chic, casual spot in the Polanco specializing in Oaxacan cuisine in all its glories.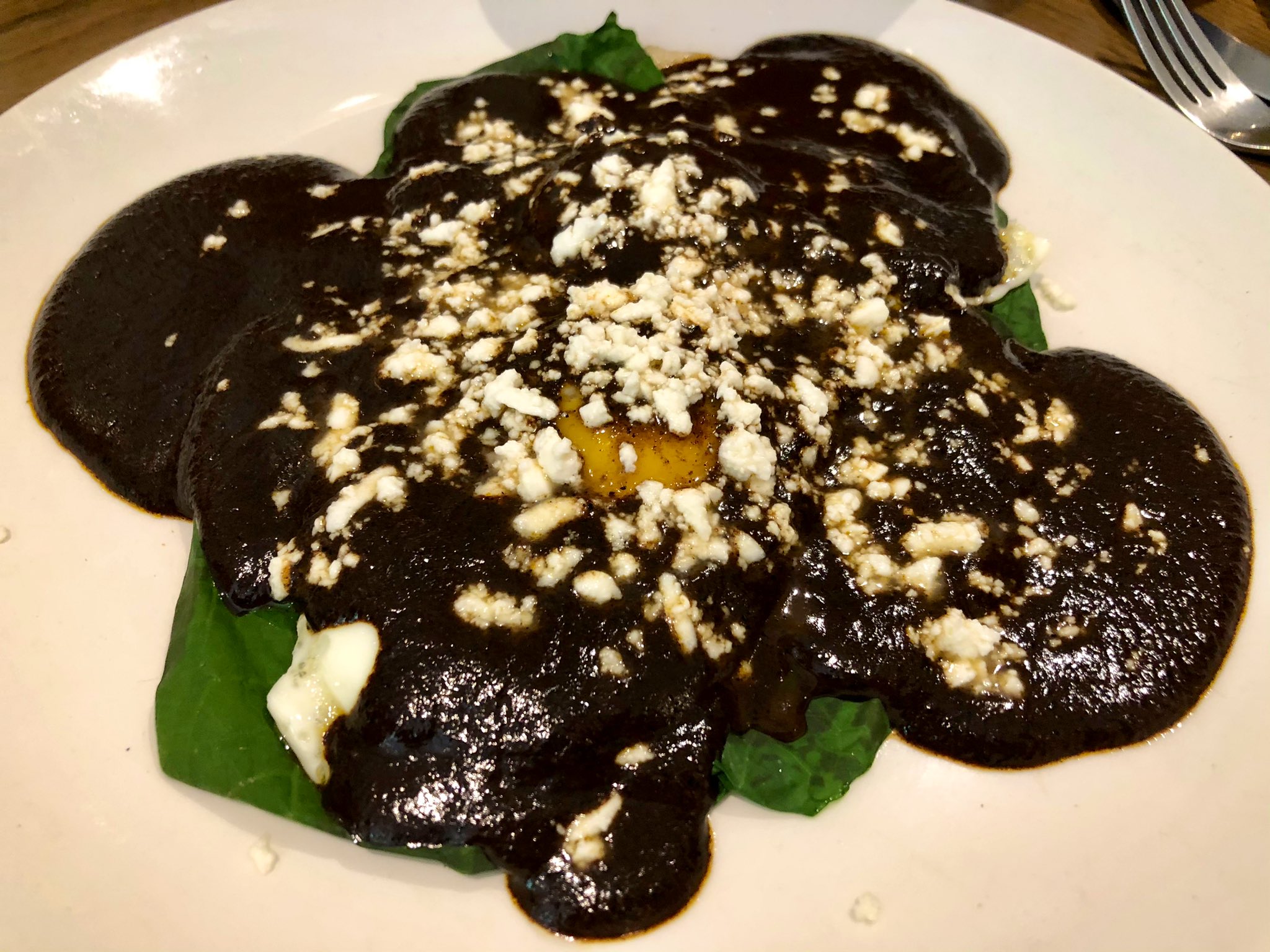 (Holy mole!)
Mexican wines were also a nice surprise. They use a lot of European varietals, to varying degrees of success. Pro tip: this is uncharted territory for even serious oenophiles, so let your sommelier guide you. No matter what you buy, it will probably be under $50. Pro tip #2: They're doing better with their reds than their whites, but this is only based on a very limited sample.
La Merced is a zoo, a labyrinth, a maze of shops: a tangle of warren after slithering warren of alleyways and side streets selling miles and miles of junk. There's also a food section (our real reason for going), but we never found it. Pro tip: Don't go on a Saturday morning. Pro tip #2: Don't let your Uber driver drop you off blocks from the main market — you'll never find it, no matter how much you look at Google maps. Pro tip #3: Sign up for a tour, unless you enjoy being swallowed up by a sea of humanity seemingly enthralled with miles and miles of plastic junk. One of our companions remarked how ubiquitous and similar these "street markets" are around the globe — selling cheap clothes and toys to tens of thousands every day. "The one in Istanbul is even worse," he sighed as we struggled to find an exit ramp from the human highway that enveloped us.  It was almost enough to make us miss Walmart.
Mercado Roma was as disappointing as Mercado de Merced was frustrating — it being little more than a glorified food court.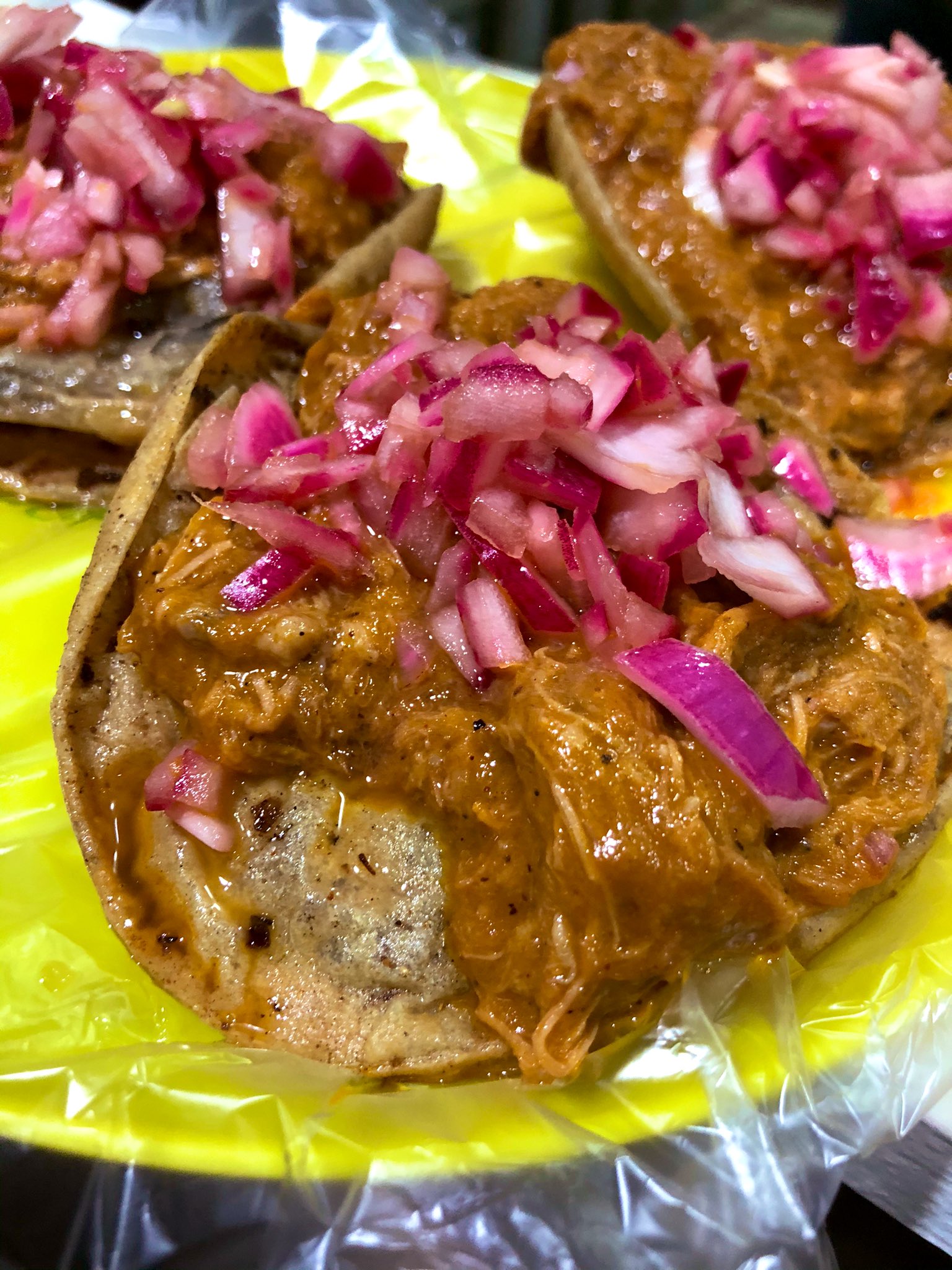 (Cochinita pibil tacos at Turix)
The tacos are insane, but I already knew that.
Even the bad tacos in Mexico City are good tacos. The tacos at El Turix (a hole in the wall in Polanco) are some of the best of all.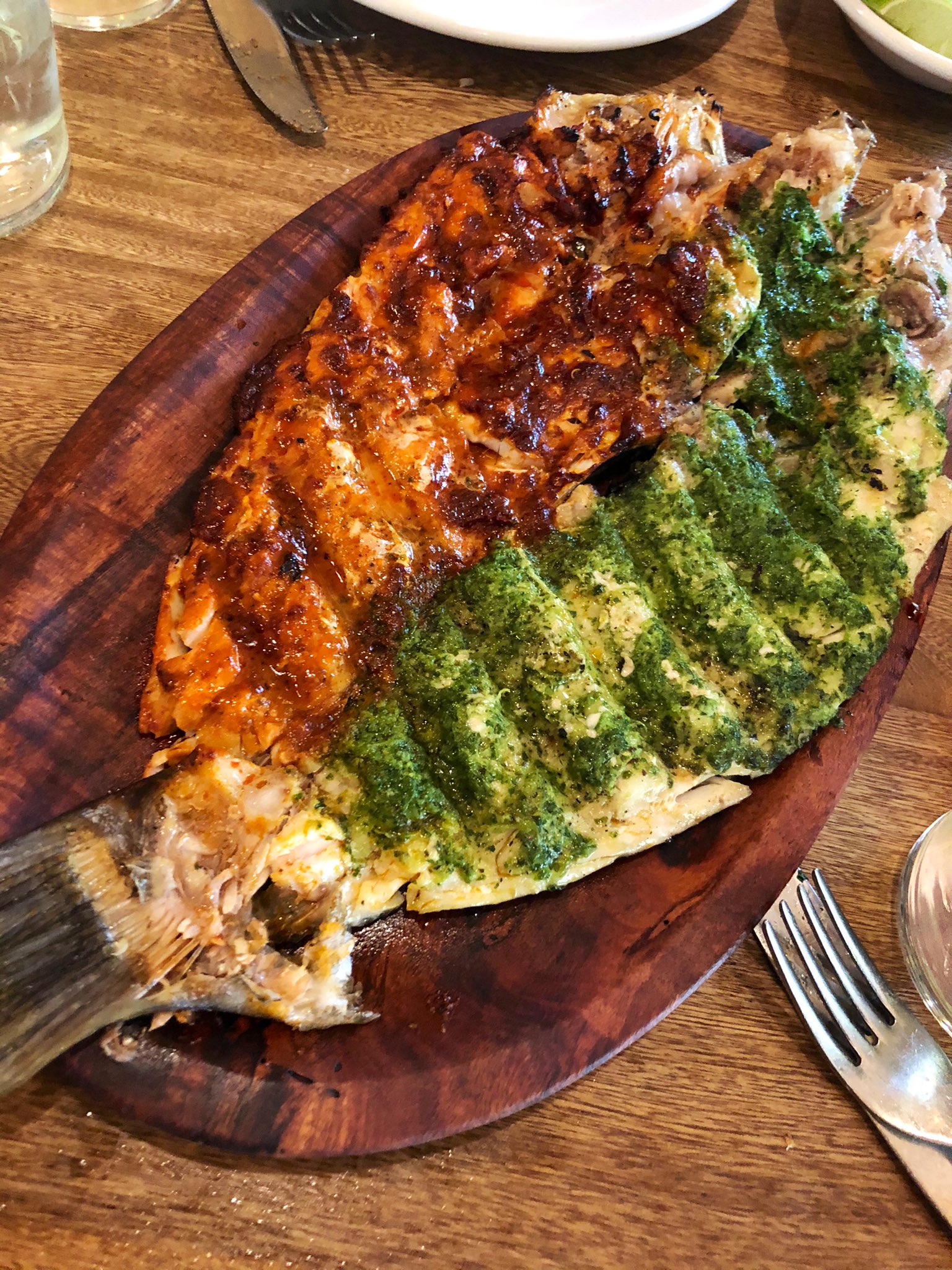 (Sensational seafood at Contramar)
Mexican seafood is its own thing, treating fish in ways that would have a Frenchman crying sacre bleu! Like most of the country's cuisine, it emphasizes strong flavors over delicate technique (see above).
That said, the better restaurants know how to treat fish right. Contramar (in the Roma neighborhood) is such a restaurant (reservations essential).
There is no such thing as a bad trés leches cake.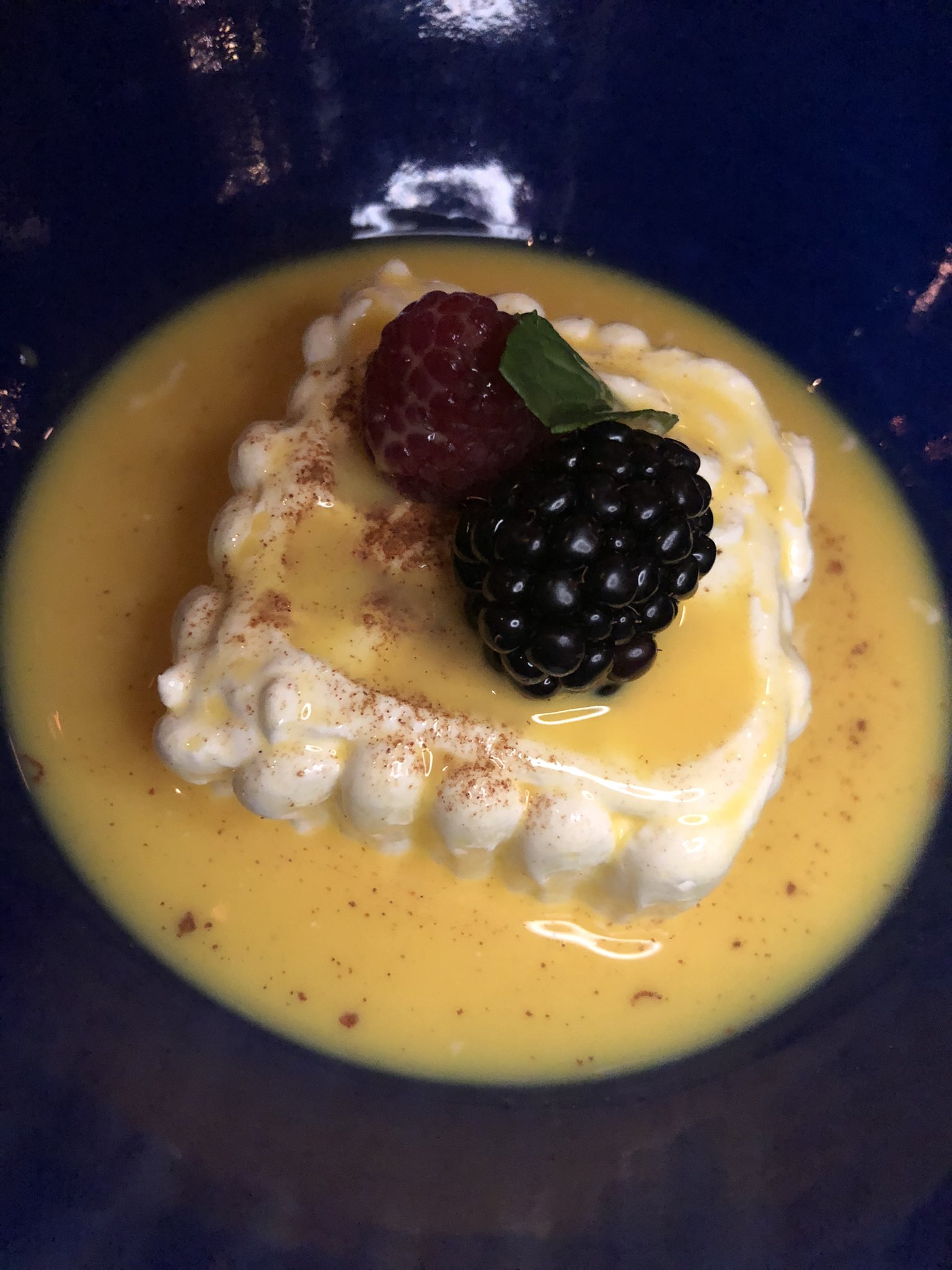 Muchas gracias to foodie friends Greg and Deanna, and JB and Kathy, for setting up so many fabulous meals and acting as interpreters for the trip. All of us can't wait to return, because….