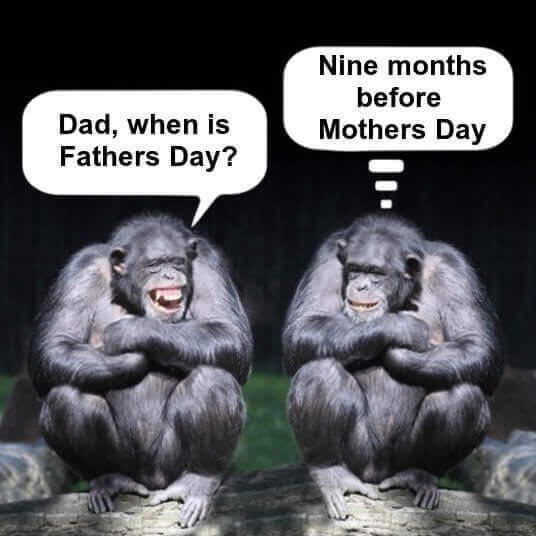 A maudlin, insincere printed card…means nothing except that you're too lazy to write to the woman [or man] who has done more for you than anyone else in the world. Any mother would rather have a line of the worst scribble from her son or daughter than any fancy greeting card. – Anna Jarvis on Mother's Day

Even when my dad was alive, neither of us was into the whole "Father's Day" thing.
I have two sons, neither of whom is much into the whole "Father's Day" thing, either.
My family has always considered the whole Mother's Day thing fairly ridiculous, too.
Face it: If you need a special day of the year to appreciate your parents, then I feel sorry for you…and your parents.
Unlike Mother's Day, which is wholly a 20th century American invention (completely disavowed by its inventor, Anna Jarvis, btw), Father's Day goes back to the Middle Ages. (Perhaps in those less scientific times, men needed a day of the year to take stock of all the seed they had sown. Or maybe, it was just one more acknowledgment of society's patriarchal dominance, as if anyone needed reminding that cocks and balls controlled things in 1557.)
Mother's Day got corrupted by the floral industry, greeting card manufacturers, and later, restaurants. It remains an absurdity of our culture fueled by guilt and dime store sentimentality.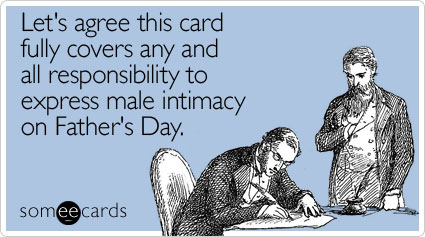 Father's Day, thankfully, doesn't keep Hallmark in business. Ugly ties, golf gear, and preserved horse turds are more its thing.
Dad's Day has something else going for it, too: it's a fine day to go out to eat.
On Mom's special day, everyone and their brother is falling all over themselves to take "Mom" out to eat. This tradition started presumably because "Mom" was slaving away at the stove the other 364 days of the year. (How many moms slave away at a stove these days?)
Giving mom a day off from kitchen duty was the whole point behind taking her out to eat one day a year; now it's as obsolete as June Cleaver baking cookies in her pearls.
It's precisely because everyone goes out to eat on Mother's Day, that it's the worst day of the year to do so. Kitchens are stressed to the max, menus are dumbed-down, and service is invariably atrocious. Anyone who goes out to eat on Mother's Day is a fool. If your mom (or your family) insists, do yourselves a favor: take her out to eat some other day. Problem solved.
Father's Day is just the opposite. It's business as usual for restaurants, because, presumably, no one is trying to give every friggin' dad in American a day off from their (non-existent) kitchen chores. Father's Day is all about bonhomie and thanking pops for having sex with mom and sticking around after having done so.
So do dad a favor this Sunday: take him out to eat at a real, manly man restaurant where he can indulge all his dad impulses and appetites, and all of you will feel better, not worse, for the experience.
To help you with this pleasant chore, I'll make some suggestions, as I did last week on News 3 Las Vegas. Here I am in all my book-shilling, pants-bulging glory:
And here is a longer list of ideas where you should take dear old dad, if you want to show him how much you love him. If you don't love him, take him to a buffet.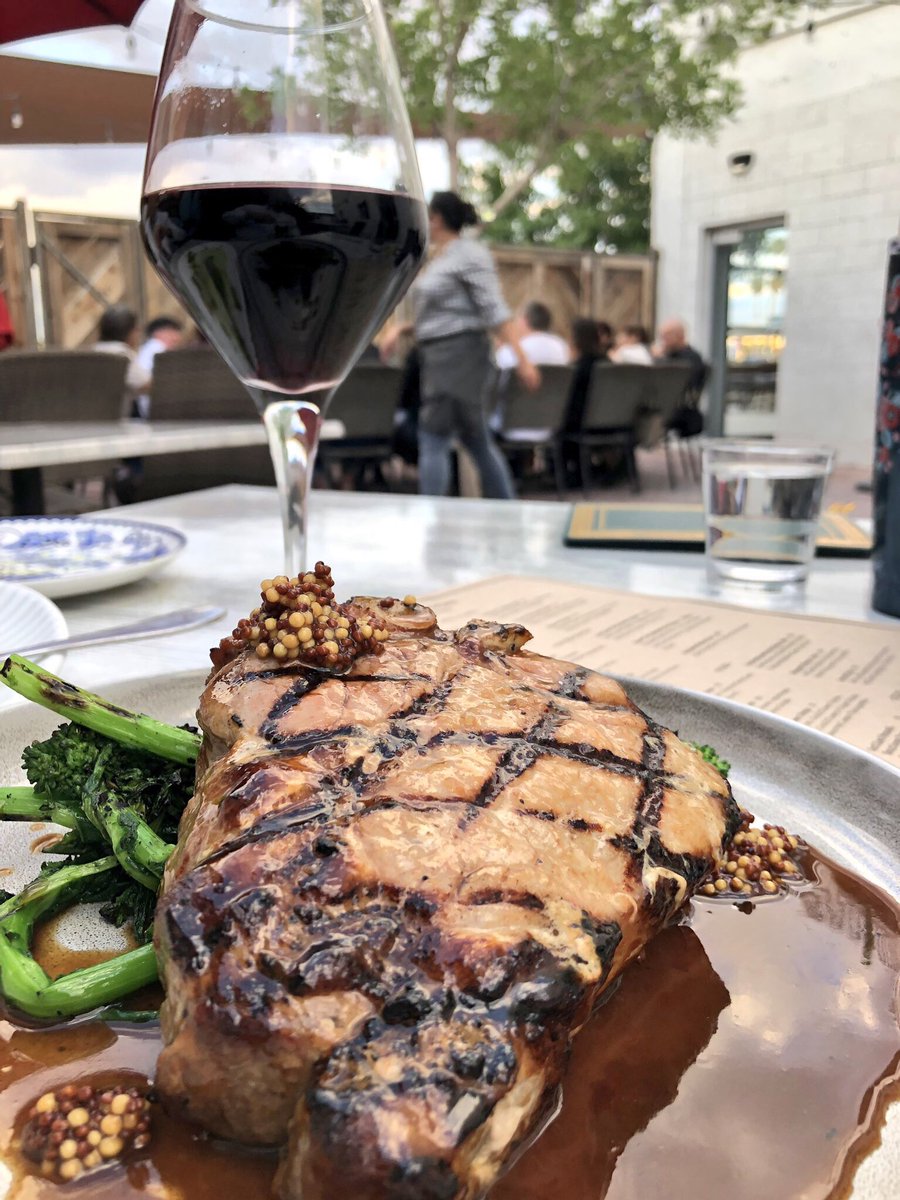 (Rum-brined pork chop at Kitchen at Atomic)
Foodie Dad: The Kitchen at Atomic
Pizza Dad: Pizzeria Monzú
Dad's Day Brunch: HEXX Las Vegas
Vegetarian Dad: Shiraz Las Vegas
Burger Lovin'/Beer Swillin' Dad: BBD's Las Vegas – Beers Burgers Desserts
OTHER RECOMMENDATIONS (that didn't make it into the TV segment, obviously, due to time constraints):
Barbecue Dad: SIN CITY SMOKERS or Mabel's BBQ LV
Taco Dad: Santos Guisados Tacos & Beer or Bajamar Seafood & Tacos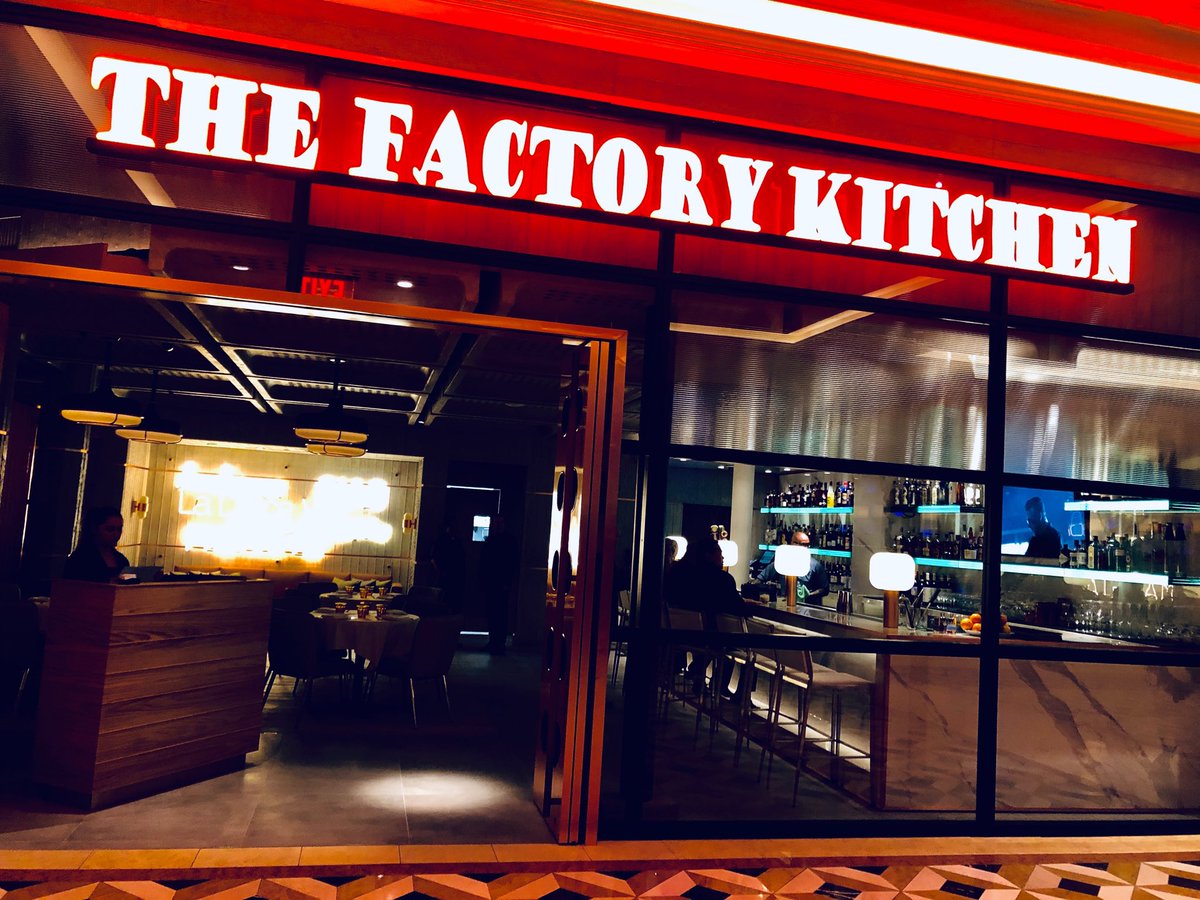 Pasta Dad: The Factory Kitchen or Esther's Kitchen
(Nordic waffles? Ja! At Saga Pastry.)
Viking Dad: Saga Pastry + Sandwich
Greek God Dad: Elia Authentic Greek Taverna
Frito Bandito Dad: Serrano's Mexican Restaurant
D-Day Dad: Ohlala French Bistro or Eatt Gourmet Bistro or Partage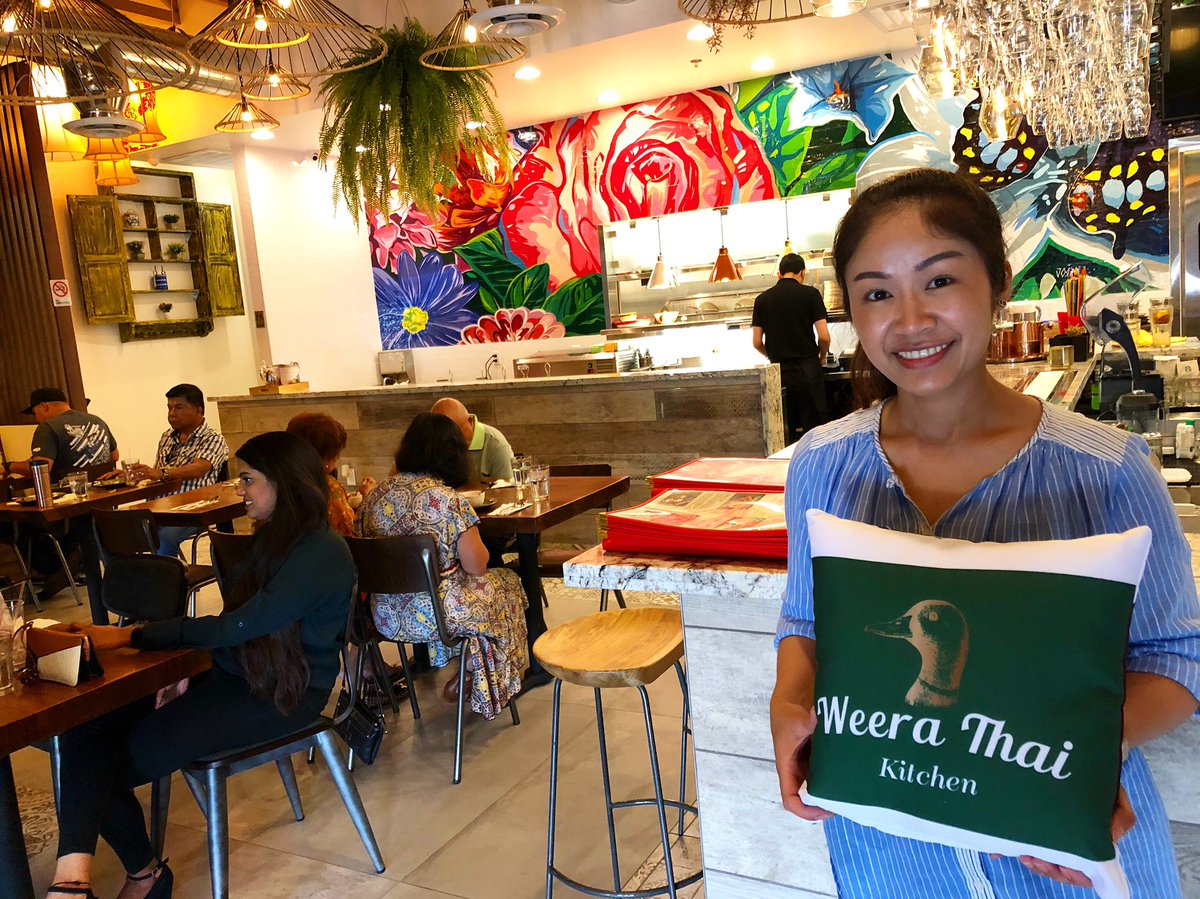 Fit to be Thai'd Dad: Lamaii or Weera Thai Kitchen
Price is No Object Dad: Vetri Cucina LV
José Andrés Fan Dad: Jaleo or Bazaar Meat by Jose Andres at SLS Las Vegas
Wino Dad: MordeoLV or Marche' Bacchus French Bistro & Wine Shop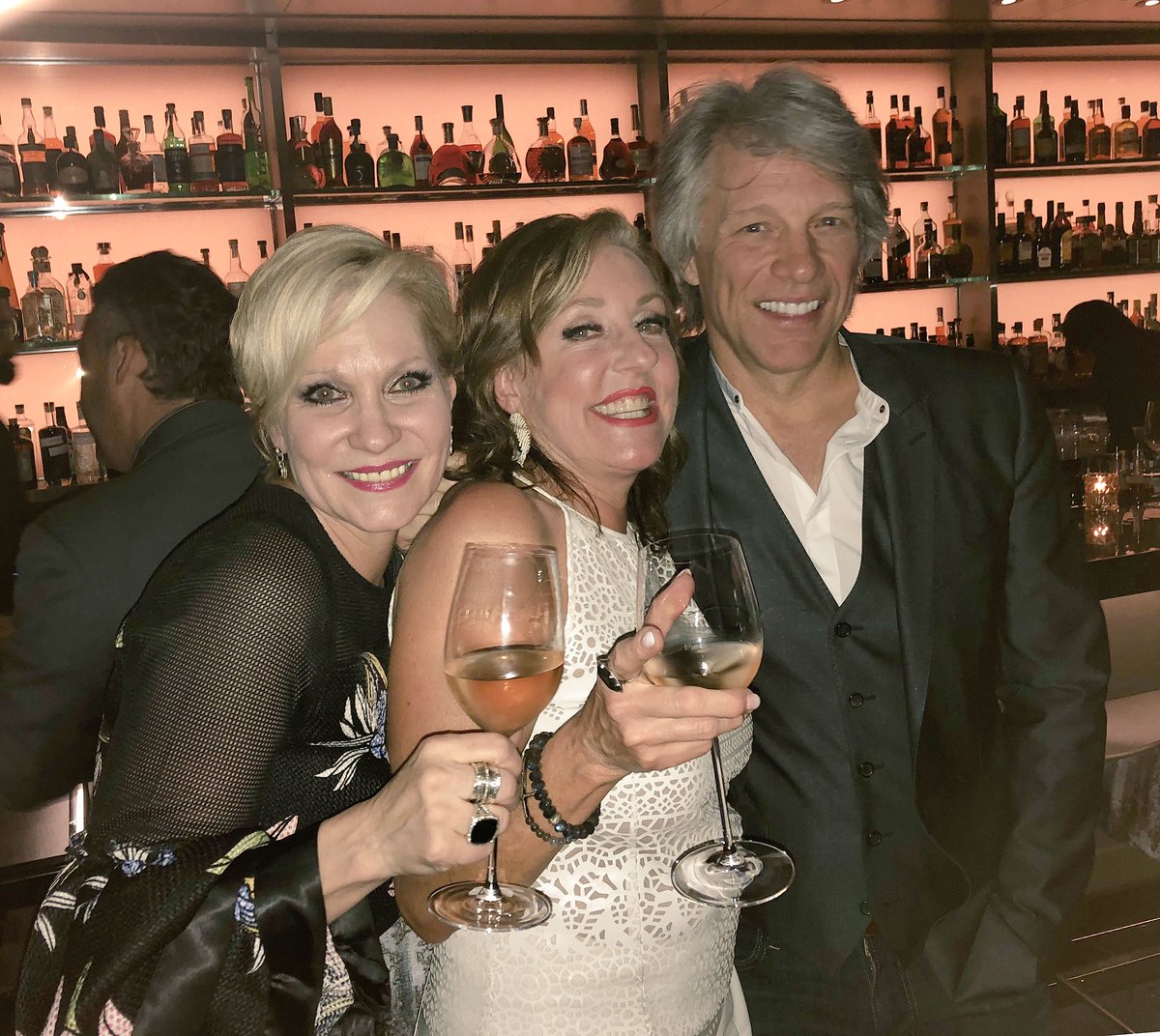 (Jon BonJovi totally approves of taking your dad to Mr. Coco for a cocktail)
Cocktail Dad: Mr.Coco LV
Cocktail Dad (Reggae/Dreadlocks/Rum Swillin' Version): Jammyland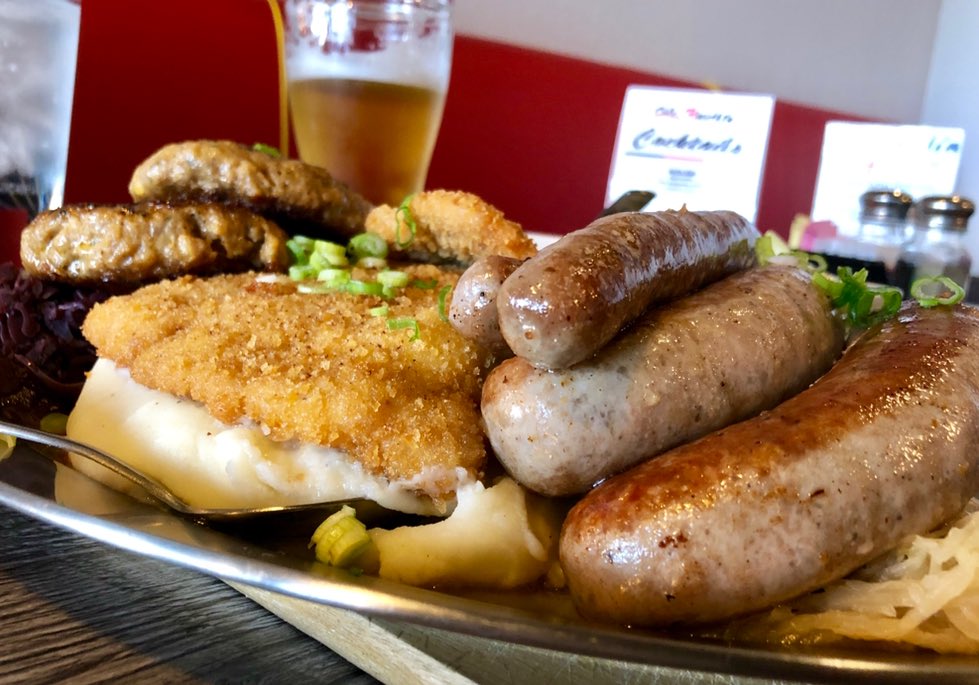 (Café Berlin is the wurst place you can take your father)
Wurst Dad: Café Berlin
Steak Lovin' Dad: Manzo At Eataly Las Vegas
Sushi Dad (Purist): Yui EdomaeSushi or Kabuto
Sushi Roll Dad: Soho Japanese Restaurant or Sushi Hiroyoshi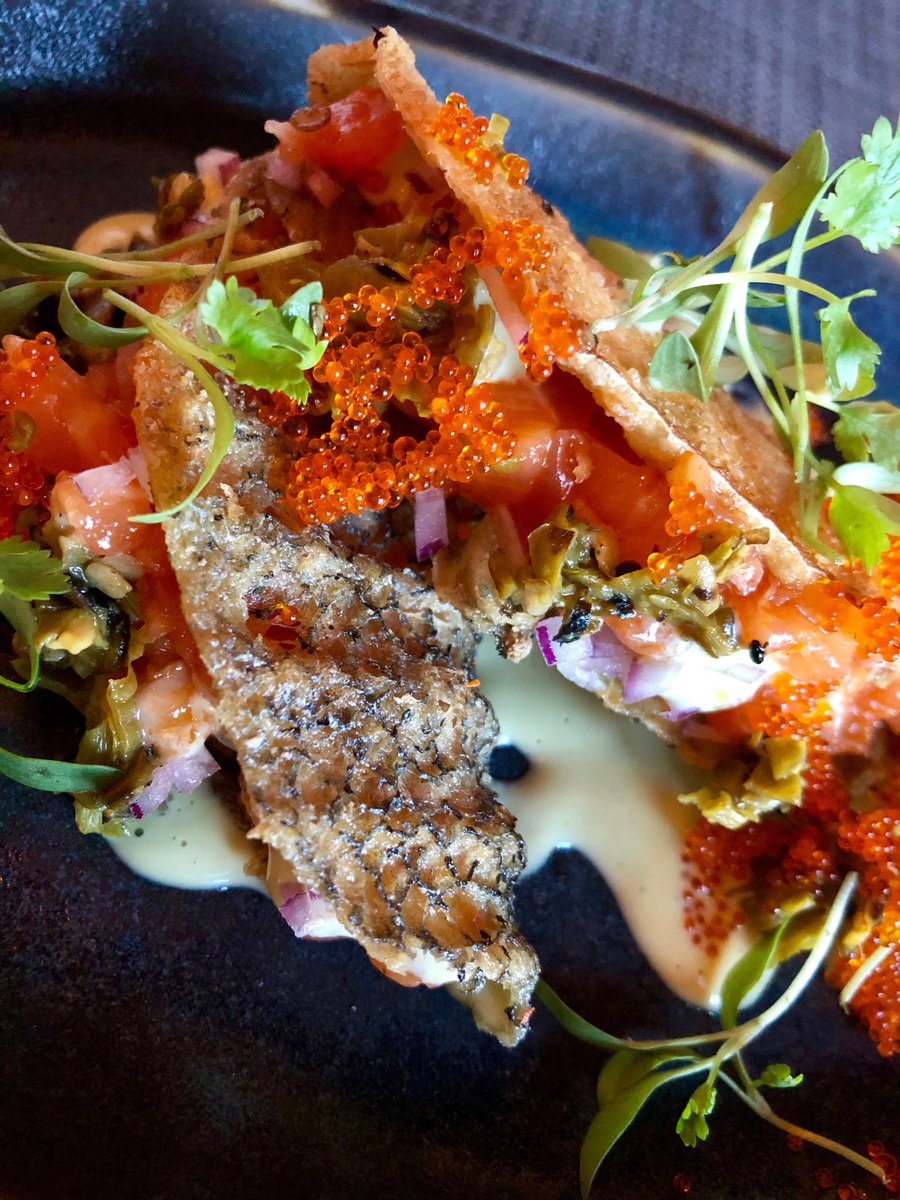 (Salmon skin tacos at The Black Sheep)
Fusion Food Dad: Japañeiro or The Black Sheep
Dim Sum Dad: New Asian Bbq or Ping Pang Pong The Chinese Kitchen
Dessert Dad: Sweets Raku
Yarmulke Dad: New York Bagel and Bakery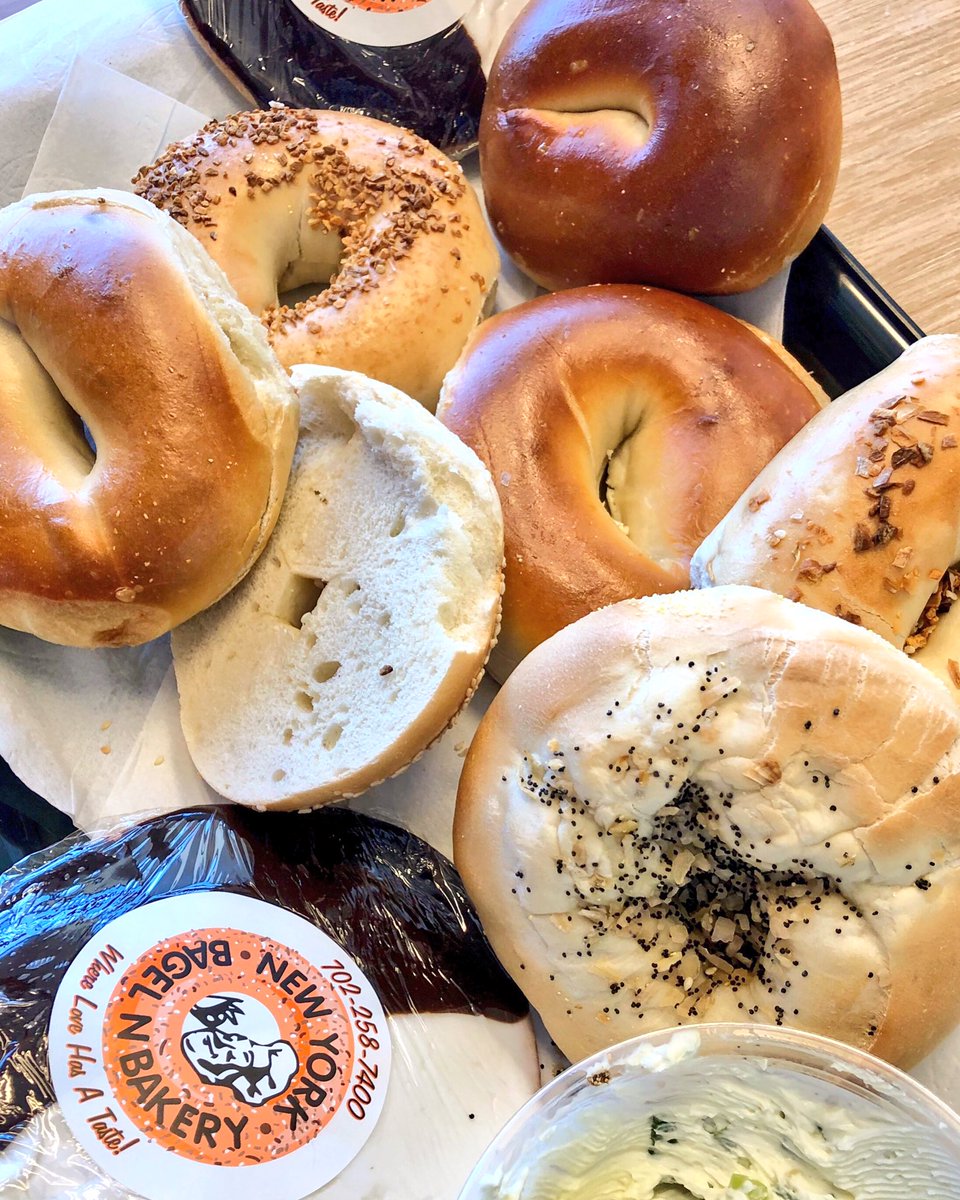 Happy Father's Day to all you motherf*ckers out there!