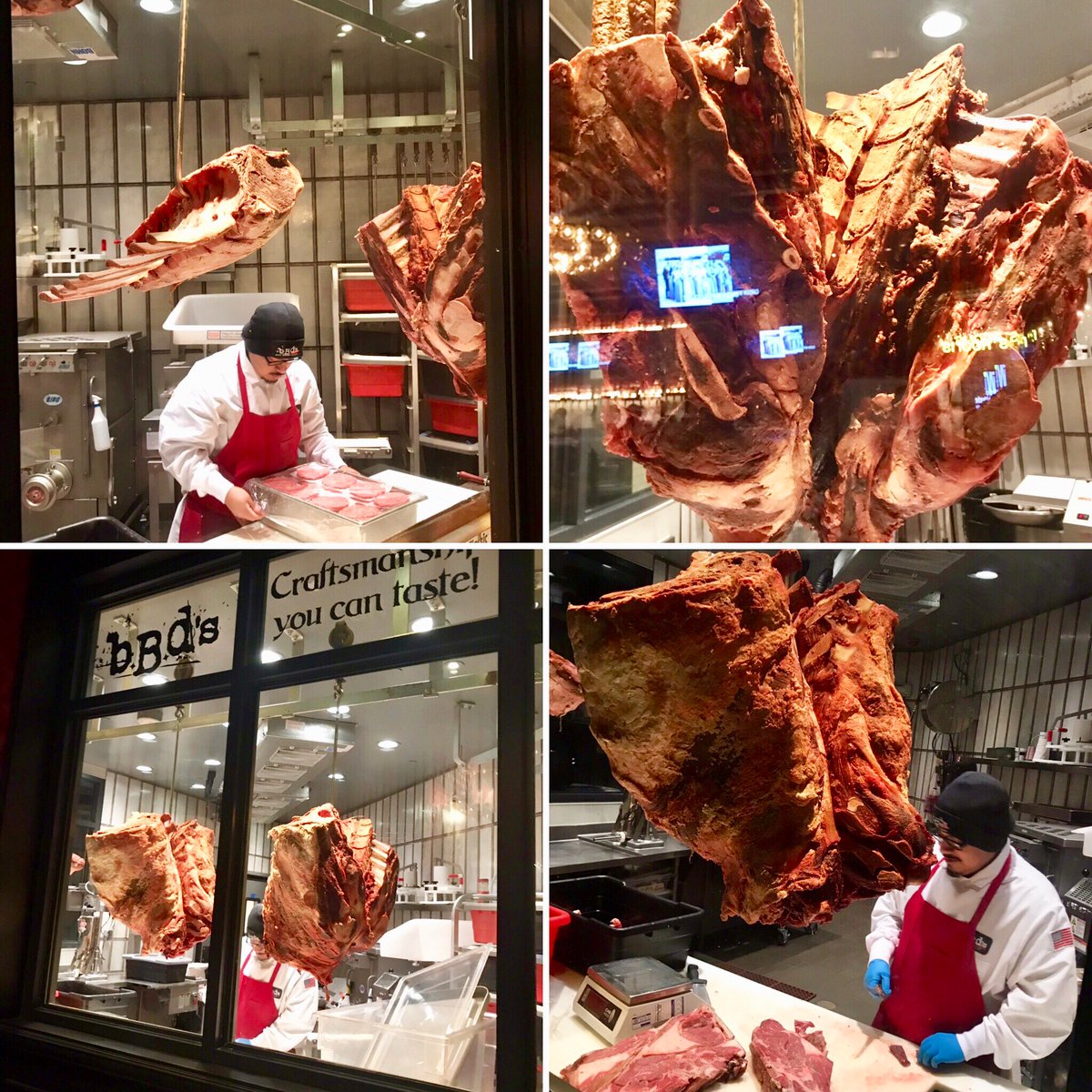 America's obsession with juvenile food is subsiding.
Press your ear (or stomach) to the ground (as we do) and you'll find the food media paying scant attention to tacos, pizzas and burgers these days.
People aren't going apeshit over ramen like they were five years ago, cupcakes have been consigned to the corner (where they belong), small plates are sooo 2014, and Brobdingnagian milk shakes have been marginalized.
With any luck, perhaps one of these days the New York Times will end its decade-long love affair with David Chang.
In the meantime, Chang and his bao buns notwithstanding, grown up dining has returned. Classics are back.
If you require evidence, just look at what's opened here in the past few months. Cipriani, Vetri and NoMad are nothing if not throwback dining experiences. Look past the modern industrial look of Factory Kitchen and what you'll find is a classic Italian meal. The only thing modern about Mott 32 is the decor and the cocktail program.
Heck, some of these places even offer cheese at the end of your meal. How fin de siecle is that?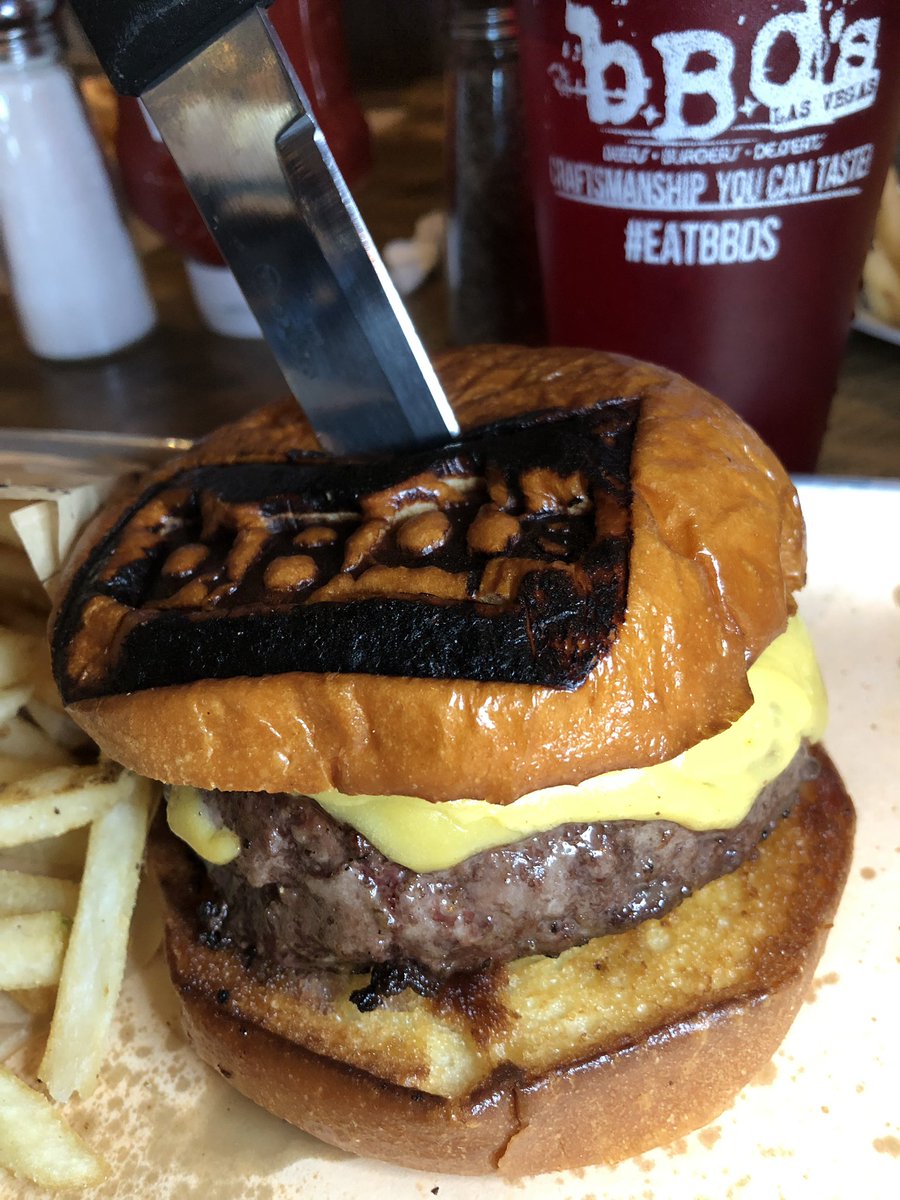 But some things never go out of style, and a great burger is one of them.
Amidst all the Eataly anticipation at the end of the year, a sizeable (300 seat) meat emporium quietly opened in the Palace Station hotel. Called BBD's (Beers, Burgers, Desserts) it brought forth a gargantuan menu of everything from burgers and steaks to amazing bowls of duck ramen ($18) to never-seen-before dishes like Buffalo burnt chicken wings ($13):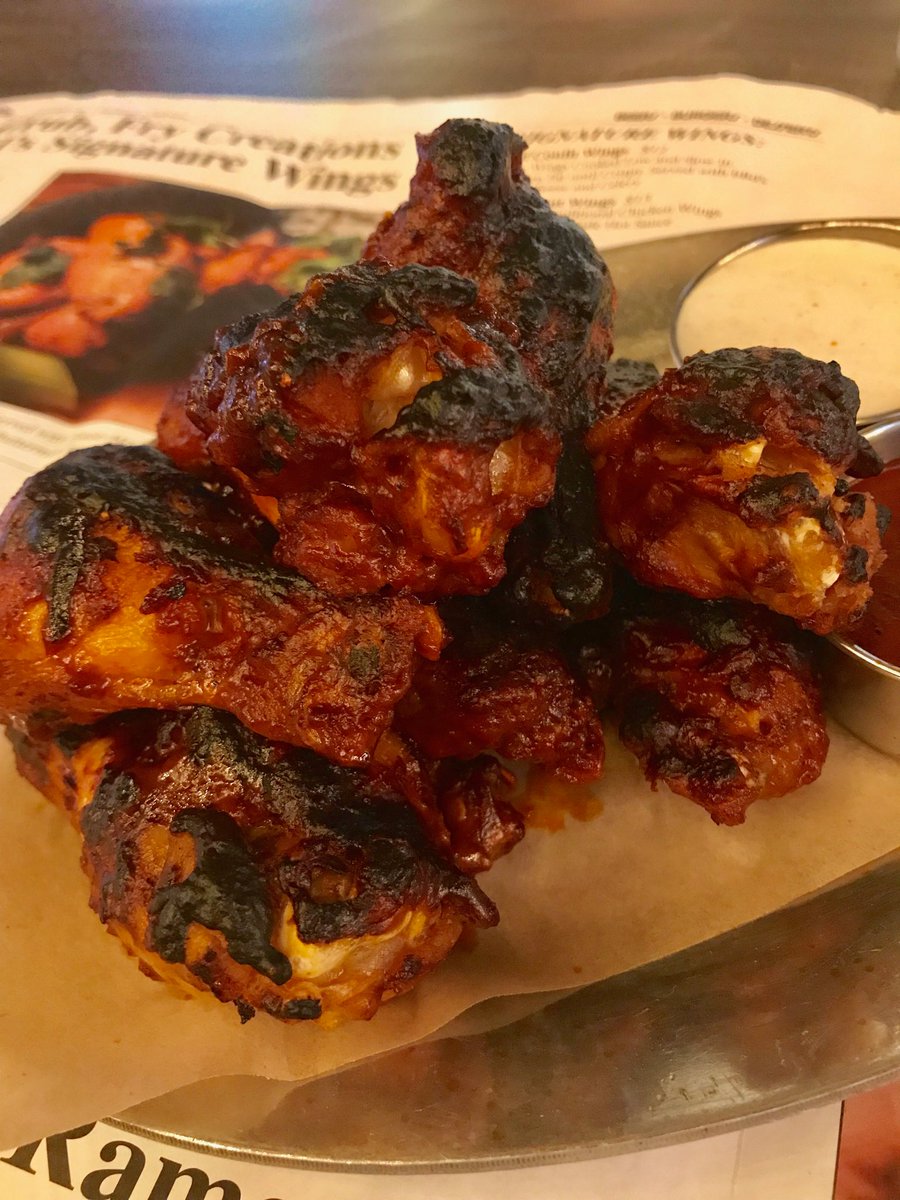 On top of those, it also features probably the best beer selection in town (notice I said "best" not "biggest"), fried pickles and hot chicken. There's a Philly cheese steak served with smoked onions ($15 and excellent) , a one-pound Bavarian pretzel, and even lamb gyros for those so inclined.
But the real stars of the show are the burgers. Three are offered: the dry-aged prime steakhouse burger ($19), a griddle burger ($10 single, $14 double) that seeks (and succeeds) at elevating the In-N-Out burger template, and a steamed burger ($8 single, $12 double) mimicking the chopped onion, grey meat magnificence of a White Castle slider.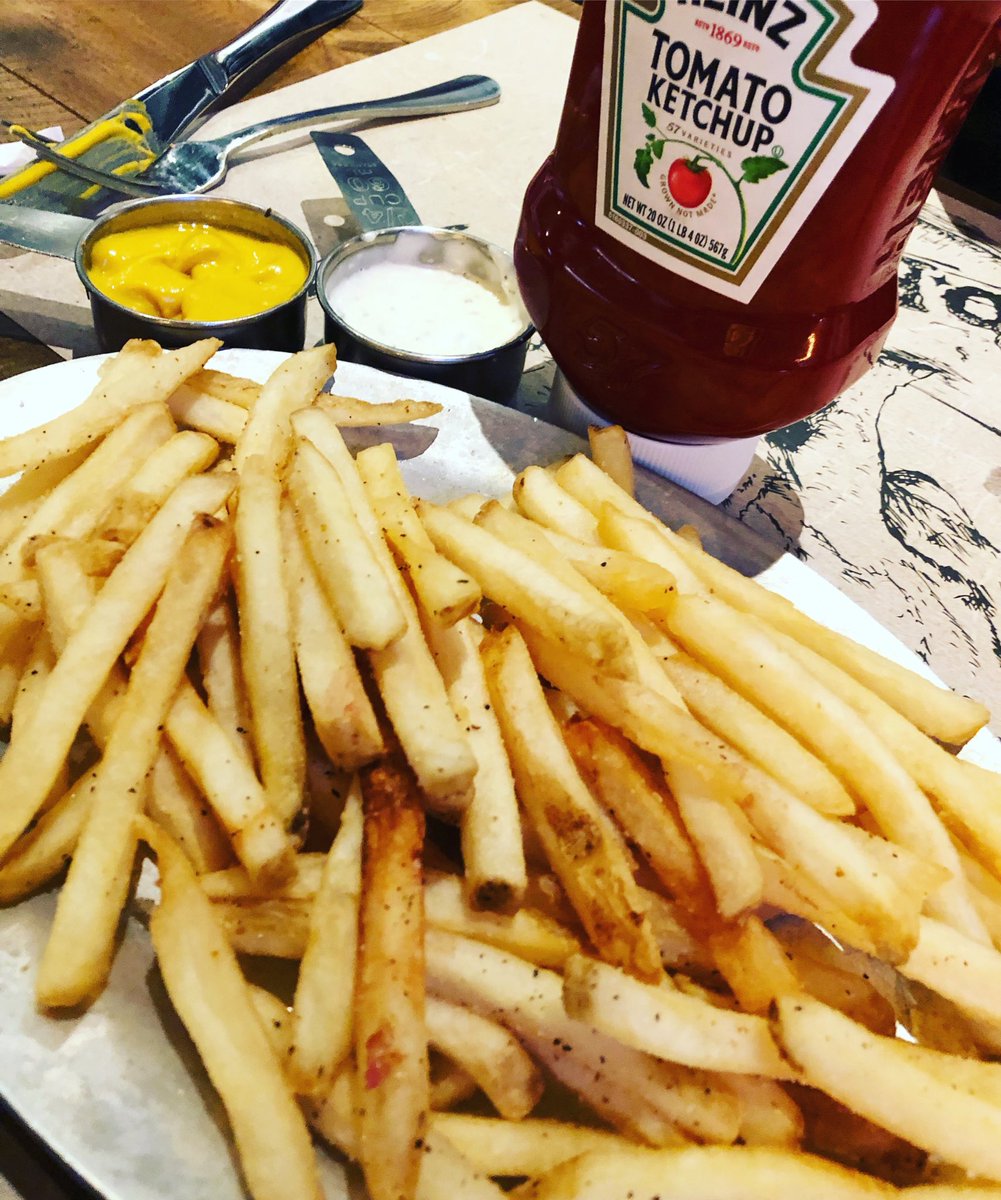 They offer 20(!) different sauces (all made in-house), potatoes a number of ways (the classic french fries above, are potato perfection), three salads (who gives a fuck?), and the usual frivolous fat-filled fried stuff (onion rings, poppers, cheese sticks and such).
But your attention is drawn to the meat from the moment you walk past the butcher shop at the entrance, and that's where your gaze should stay.
Those burgers are each superb. Made with in-house ground beef, juicy and packed with the kind of dense, mineral-rich beefiness that is but a wisp of memory in the hamburgers most people consume. I've said for years: the best burgers are always found in good steakhouses, because good steakhouses use the best beef and treat it right.
The beef here tastes like it could've come straight from Delmonico or CUT. The grind is coarse and the packing is just firm enough to hold together and sear properly, the better to retain the juiciness essential for proper burger apotheosis. I can't remember when I've tasted better.
Seasonings are on-point, too, telling you that someone in the kitchen is paying close attention to the details.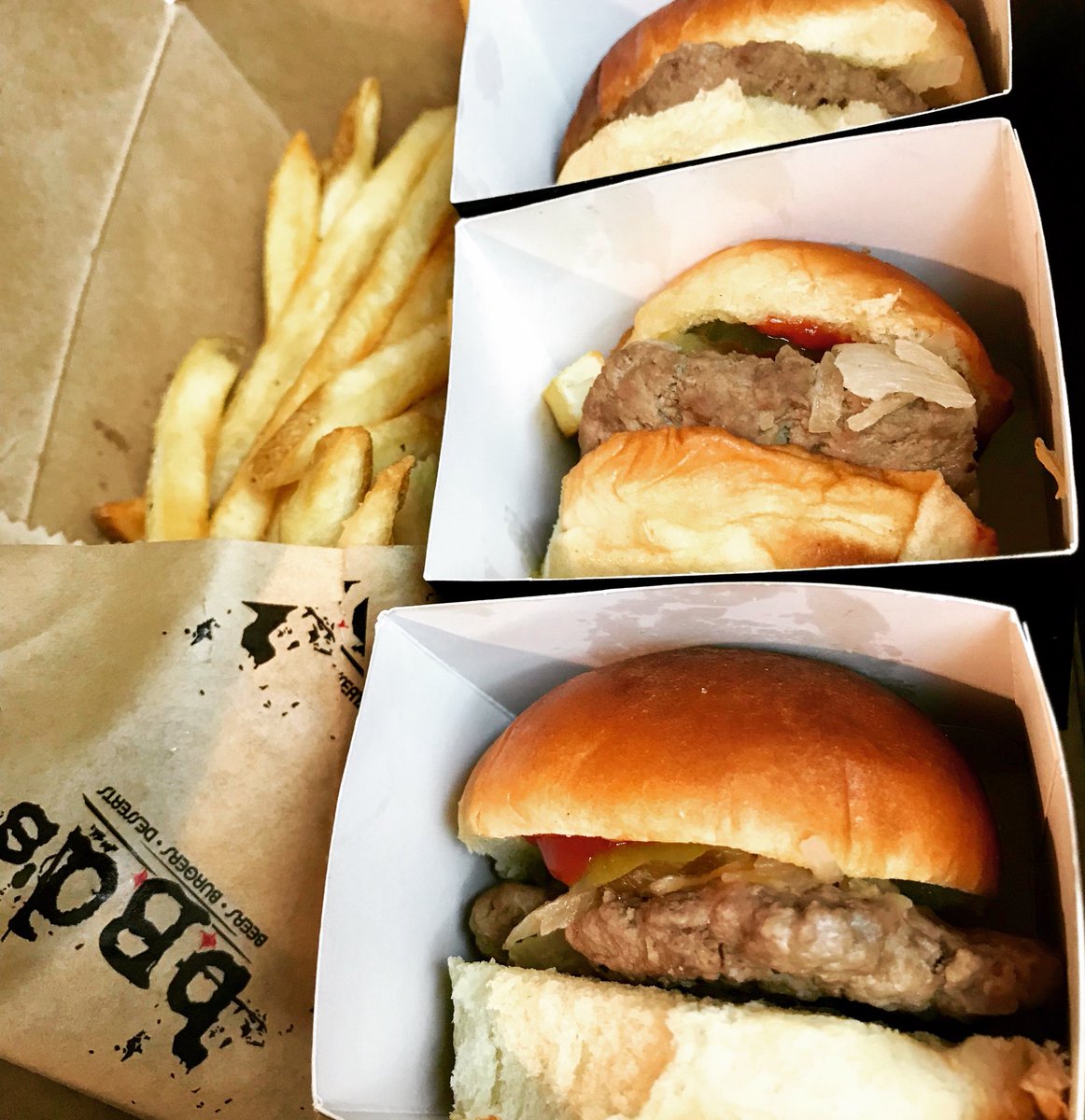 As much as well love all of the cheeseburgers here, I have to admit the steamed mini-burgers (above) are my favorite. They taste like what White Castles would be if they were 3xs thicker, used great meat sandwiched in a superior bun and satisfied your cravings without laying in your stomach like a cheap, greasy brick. (The latter is not necessarily a bad thing, especially if you've been parking booze in your gut all night.)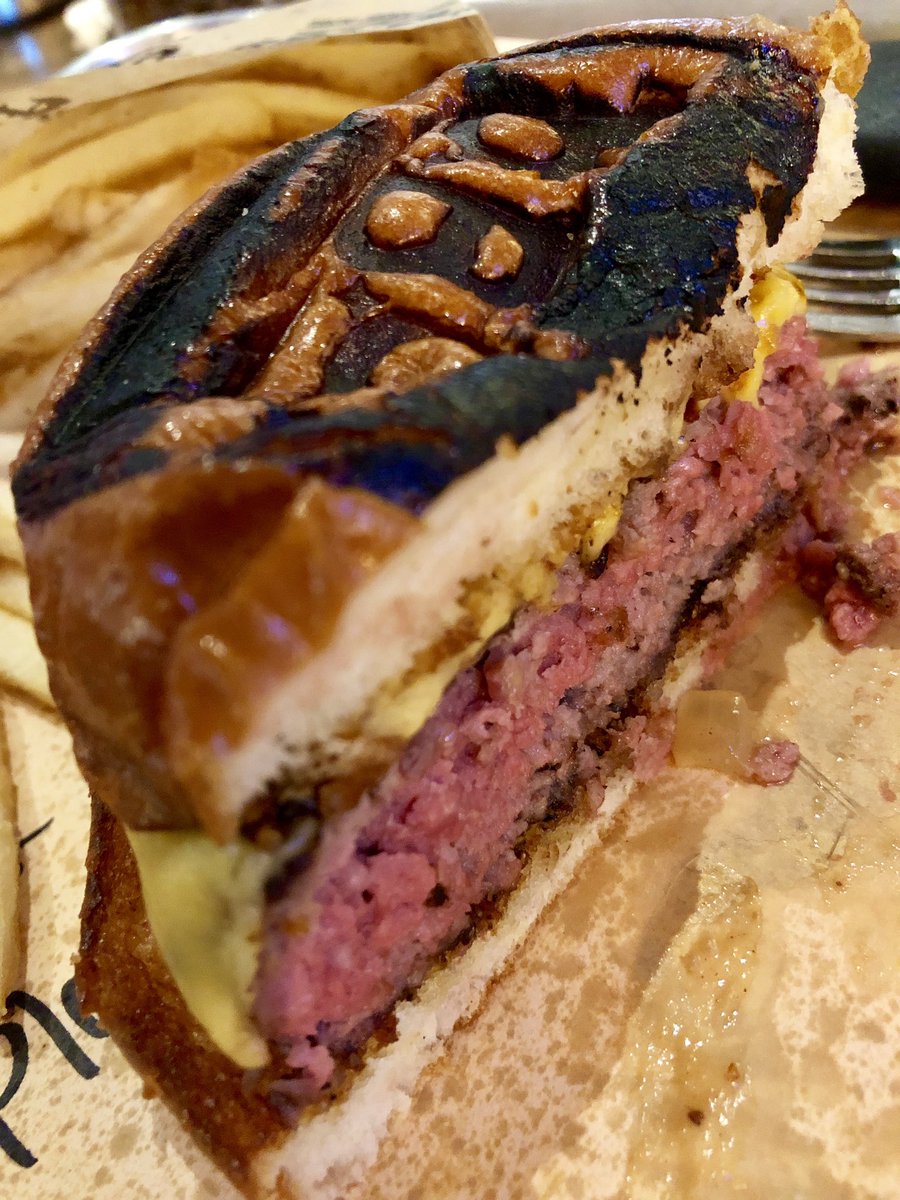 Those minis are not to be missed, but neither are any of these meat patty sandwiches. The beef in the dry-aged prime burger (above) is aged for 40-50 days and achieves that tinge of umami-laden gaminess true beef aficionados look for. The grilled beauties (not pictured) are next-level delicious as well — one bite and you might forswear In-N-Out forever.
Put them all together and you have a hamburger hamlet of unbridled greatness, the likes of which Vegas has never seen under one roof.
All of this is the handiwork of one Ralph Perrazzo — a Long Island chef (and Bradley Ogden alum) who won some burger battle on some food network show, paving the way for his expansion to Vegas. Sorry Ralph, but I don't take those shows very seriously anymore, but your food is the real deal, and whether it's juvenile or fashionable or not, I intend to eat many more of your burgers, and take them very very seriously while doing so.
(A burger lunch or dinner for two, without booze, should run between $25-$50, depending on how many sides or appetizers you tackle. The beer selection is for serious suds lovers.)
BBD's
Palace Station Hotel and Casino
2411 West Sahara Ave.
Las Vegas, NV 89102
702.221.6513
https://eatbbds.com/experience/