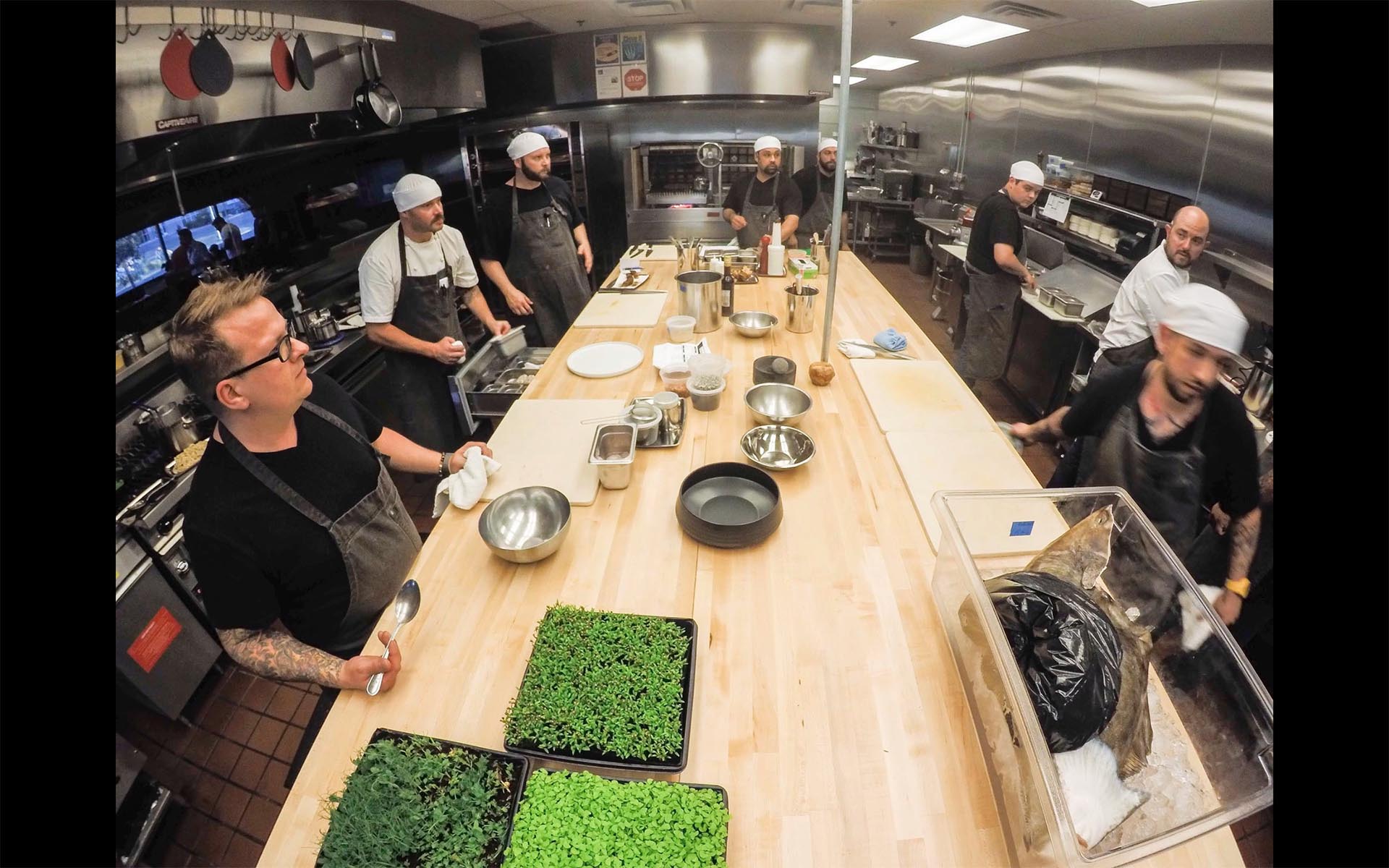 If you're going to judge the New Restaurant of the Year based upon the splash it made, no one did a bigger cannonball in our restaurant pool than Sparrow + Wolf. After leaving the Strip and wandering in the desert for a few years, Chef Brian Howard found a home smack dab in the middle of Chinatown, and from day one he's been pulling in locals and tourists with a protein-rich menu that demands you pay attention. Never before has Chinatown, much less the rest of Las Vegas, seen things like clams casino with an uni hollandaise, beef cheek and bone marrow dumplings, and halibut in a white Alabama bbq sauce, and our restaurant scene will never be the same again.
It's that influence — along with the groovy cool vibe, inventive cocktails, and spot-on service — that will probably prove to be Howard's legacy. By going so far out on a limb — with his menu, his concept, and his location — he has established a template for chefs who want to break with the corporate culture and do it their way. His is not cooking that bows to any convention (sweetbreads wrapped in grilled romaine with smoked bacon is not exactly grandma-friendly), but it is squarely aimed at the GenX/Millennial customers — those who have come of restaurant-age in the age of the internet. They are the customers who will drive the restaurant business for the next twenty years, and the S+W menu taps right into the zeitgeist.
Whether you're looking for a fusion homage to the neighborhood (udon Bolognese), hearth-baked bread or coal-roasted beets, Howard has you covered. That he can squeeze so many flavors into such a modest space is a testament to passion and planning. That his intended audience responded immediately bodes well for the future of chef-driven restaurants. I don't know if Las Vegas has enough dedicated foodies to support other young chefs trying to do what Sparrow+Wolf has pulled off, but its success is a mighty good start for the future of good eating.
SPARROW + WOLF
4480 Spring Mountain Road
702.790.2147