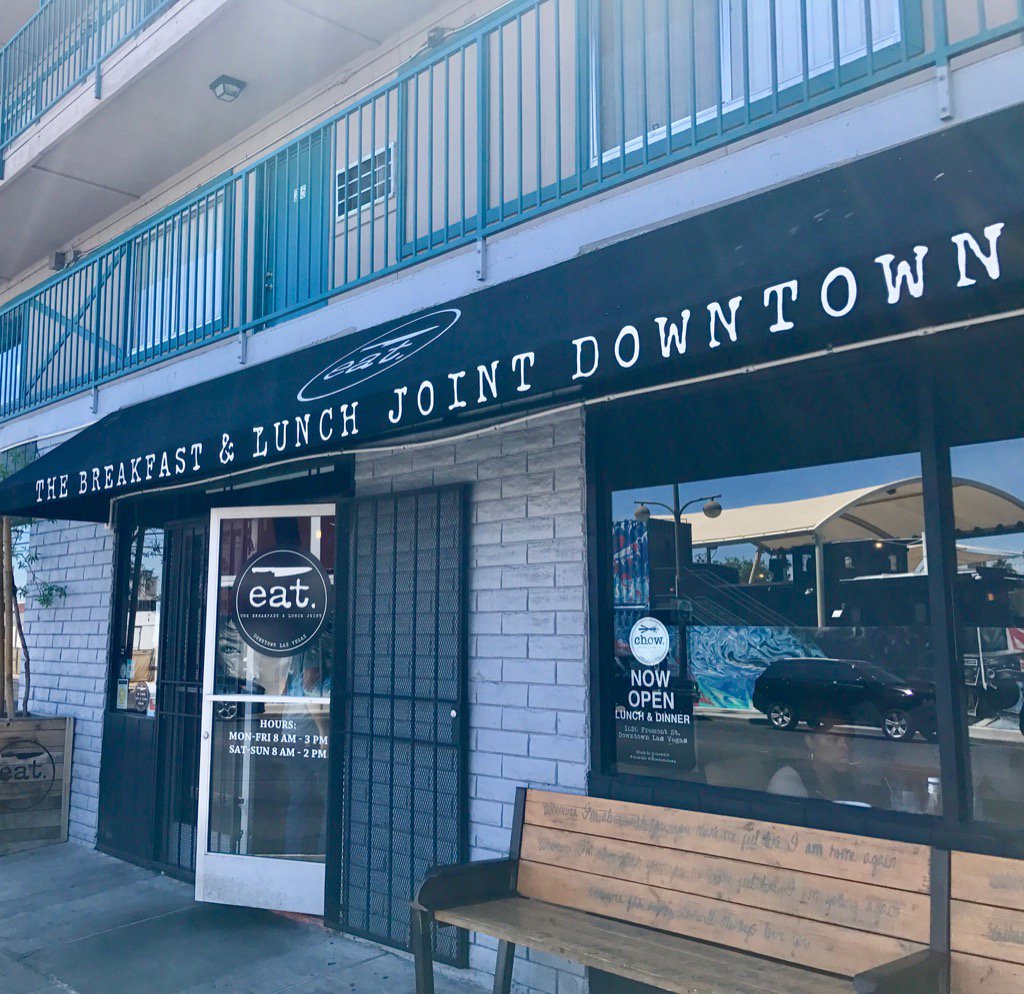 Is it the pancakes?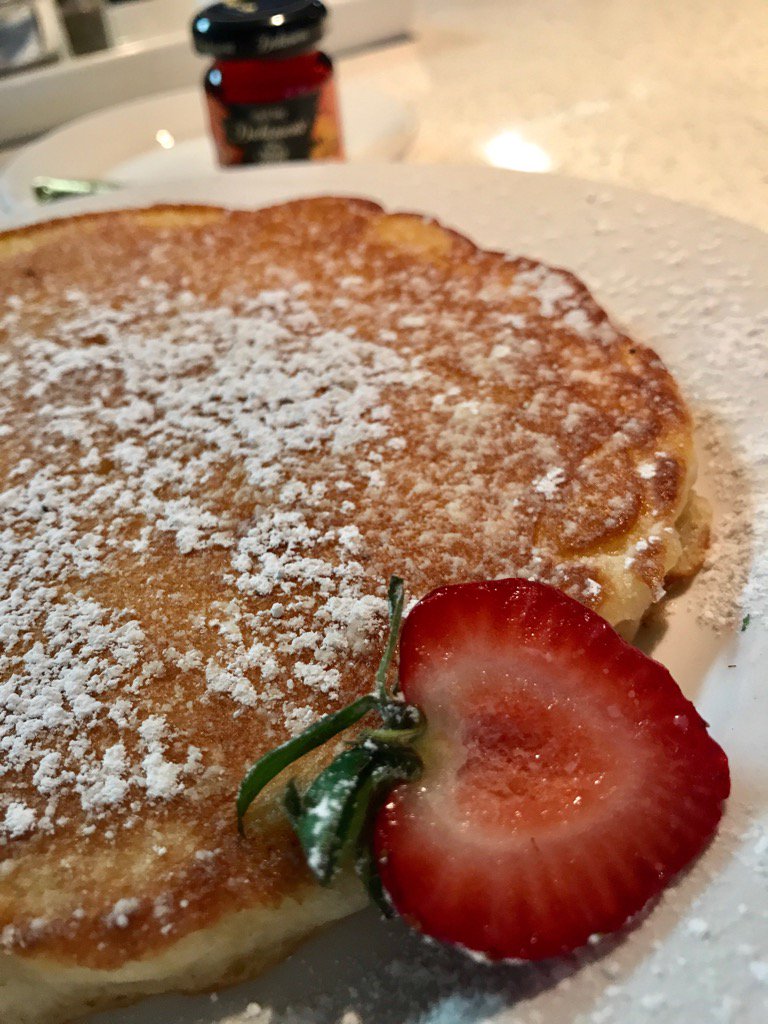 The hash?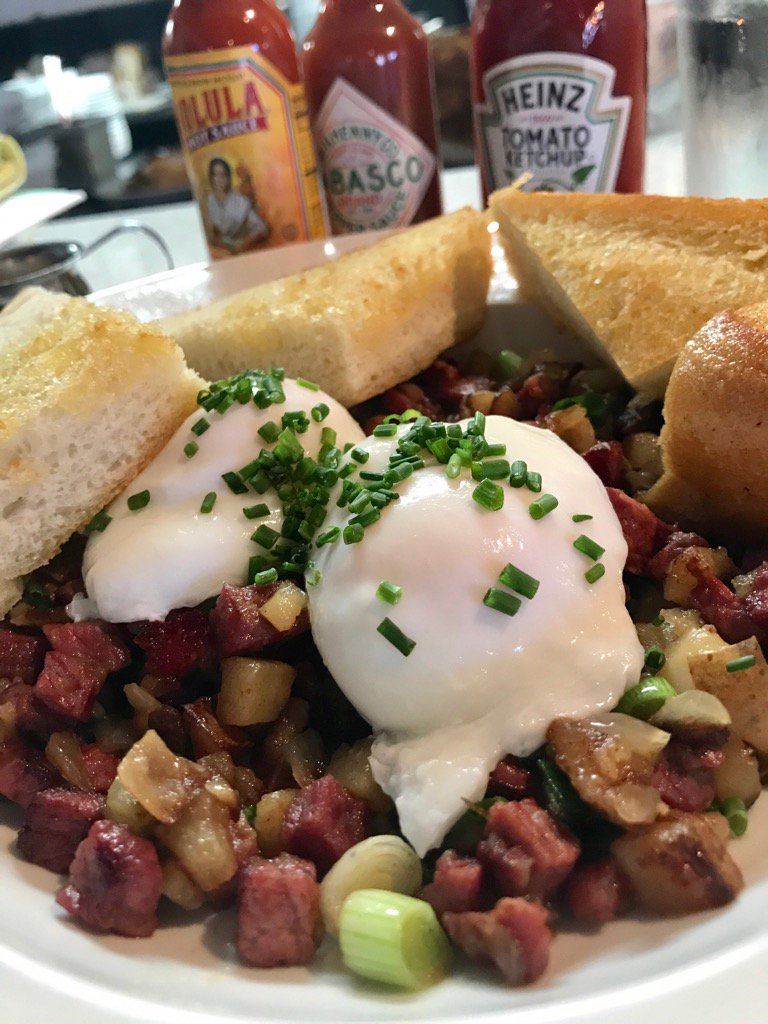 The hash before and after you break the perfectly poached yolk?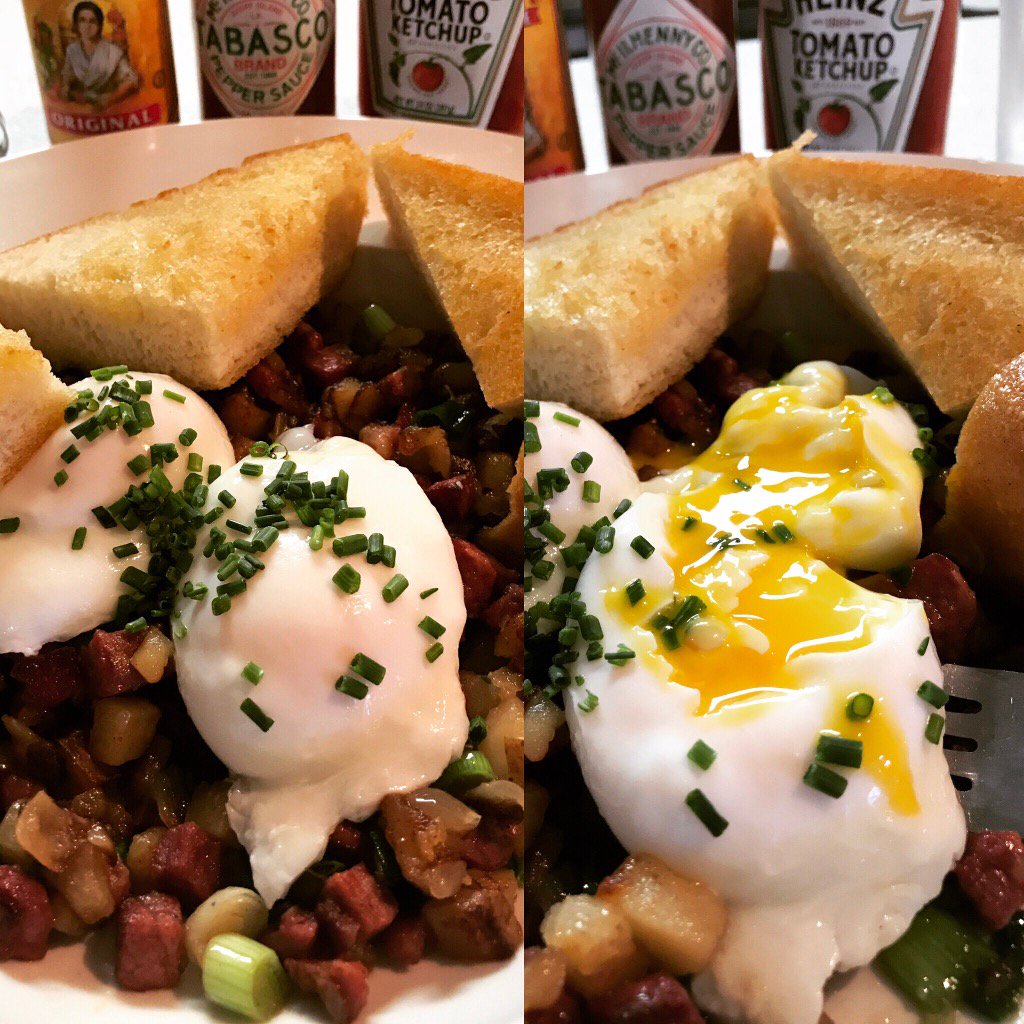 The Stumptown cold brew?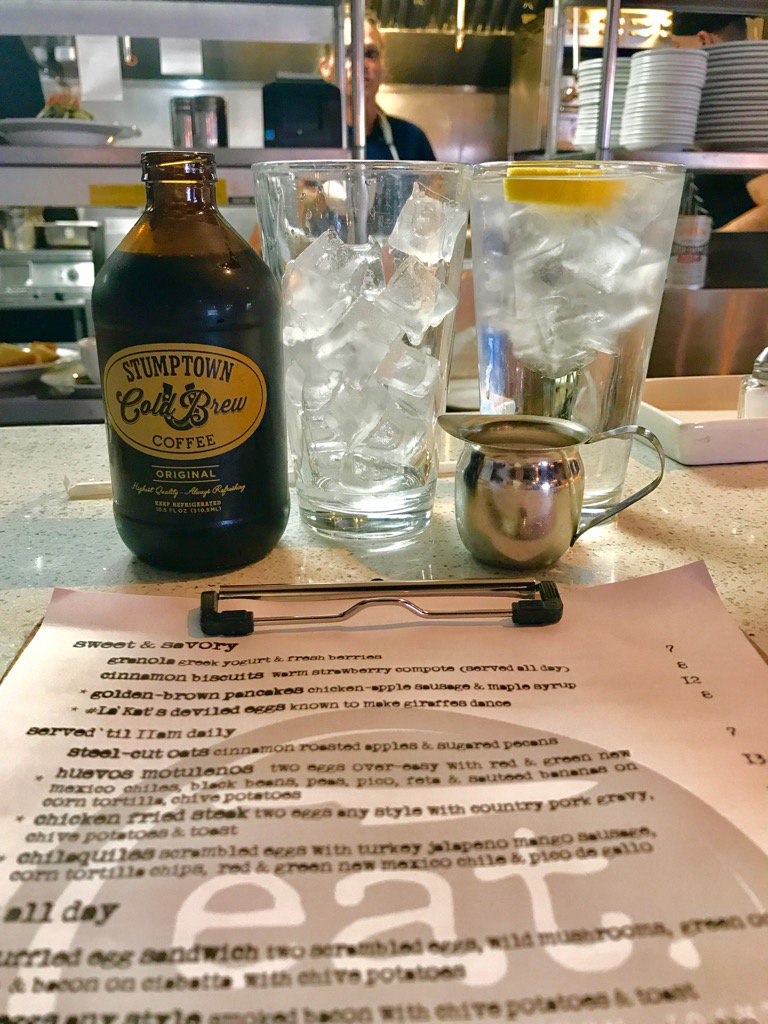 Or is it something else? Something else that makes us fall in love with the food at EAT. every time we eat here?
Well, it's all of those things and more.
It's the unexpected kick of a kick-ass posole: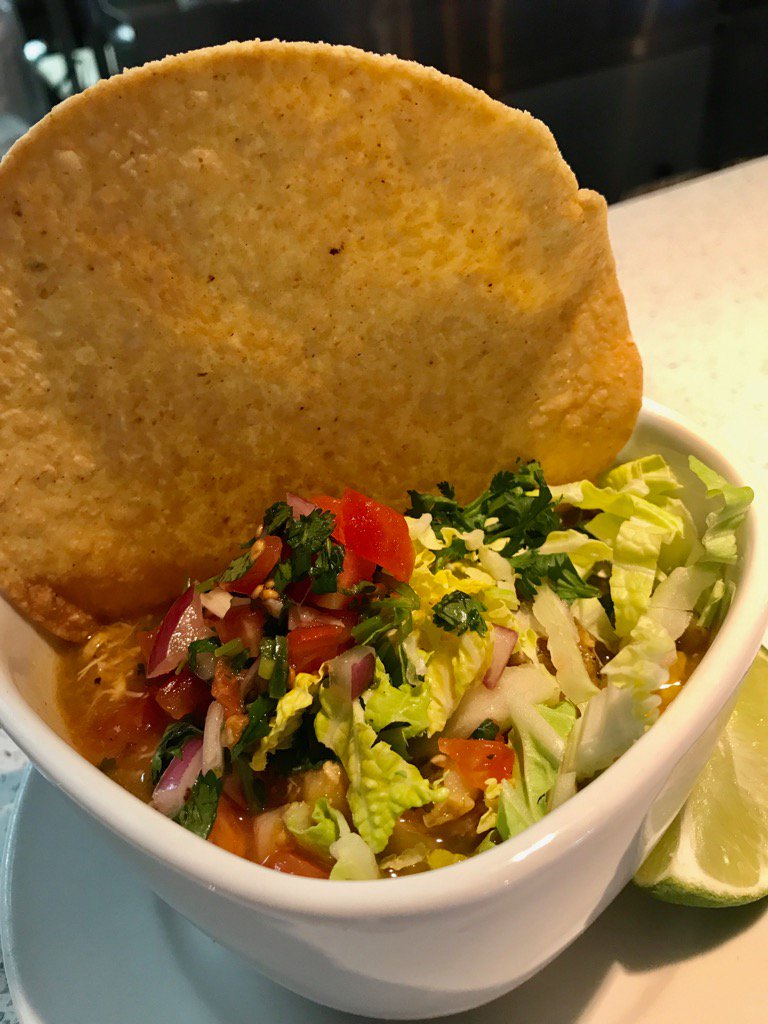 …and the freshness of the bread and the care of the cooks. It's the lickety-split service staff and the Black Bean Veggie Chili and the truffled egg sandwich and the Huevos Montulenos — the latter bathed in some incendiary chili sauces that will light you up.
They also do a very respectable chilaquiles, and probably the best eggs Benedict you'll find outside of a hotel.
Most of all, though, what we always fall for are the pancakes and the hash. Now that Glutton and Du-par's have closed, there's no where else to get good buttermilk flapjacks, and if you're a fan of big, chunky, salty corned beef (and let's face it who isn't?), you'll think you've died and gone to hash heaven.
There's been a lot of stuff written about all the failures of the Downtown Project (and believe me, there have been a LOT of failures), but one of the few smart things it did was to form a partnership with Natalie Young and let her concoct the tastiest breakfast-lunch nook in all of Vegas.
Downtown or otherwise.
P.S. For those of you too timid to brave the wilds of DTLV, a new location is set to open this summer at 1910 Village Center Circle, smack dab in the middle of the  Land of the White Range Rover, aka Summerlin.
EAT.
707 Carson Street
Las Vegas, NV 89101
702.534.1515