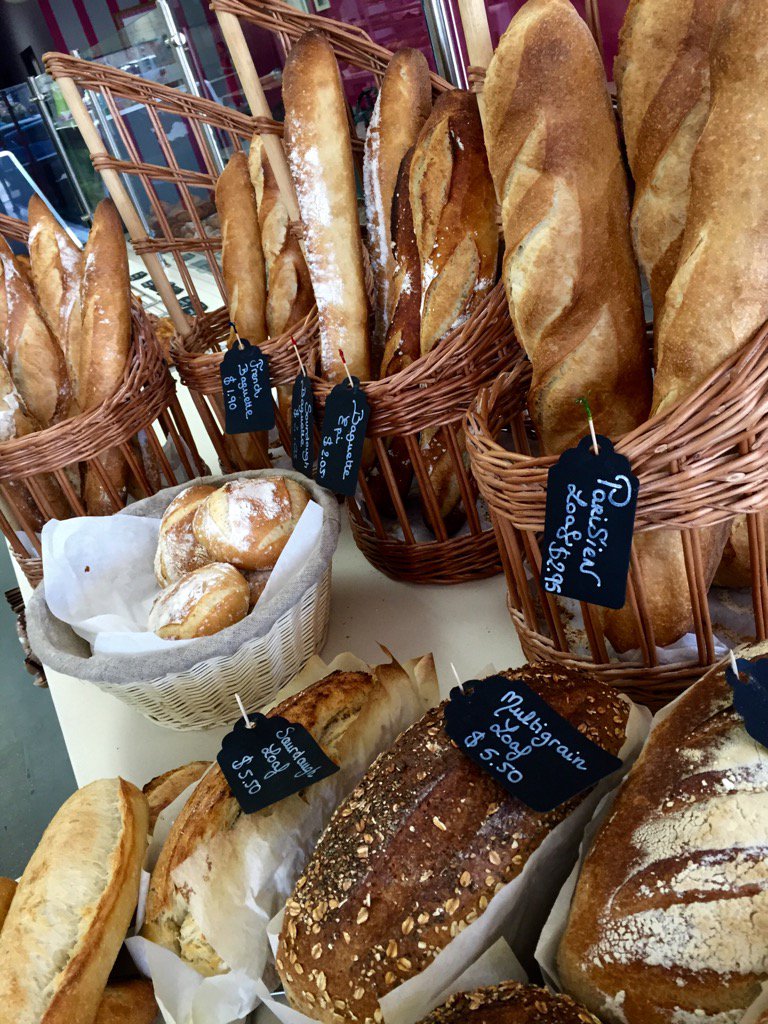 If Delices Gourmands French Bakery was in France, it would be called a boulangerie. True, it does some pastries (and they are trés jolie), and the savories like crepes and quiches make for a mighty fine quick dejeuner, but what sets this place apart are its breads.
Each sourdough loaf, country boule or baguette has pretty much taken our breath away with its crispiness, it's crunchiness, its crumb and its sourness.
This is real bread, the French way, which is to say the only way.
The French mastered the art of leavening bread when other cultures were still throwing sticks at each other, and there is nothing quite like tearing off a piece of a still warm loaf and luxuriating in its steam and tang. Crunch leading to soft. Sweet leading to sour.
We've gotten so addicted to these breads that we've taken to buying and eating them whole on the same day.
Which is the only proper way.
Which is to say, the French way.
DELICES GOURMANDS FRENCH BAKERY & CAFÉ
3620 West Sahara Ave.
Las Vegas, NV 89102
702.331.2526
https://www.facebook.com/Delices-Gourmands-French-Bakery-1705532989727028/