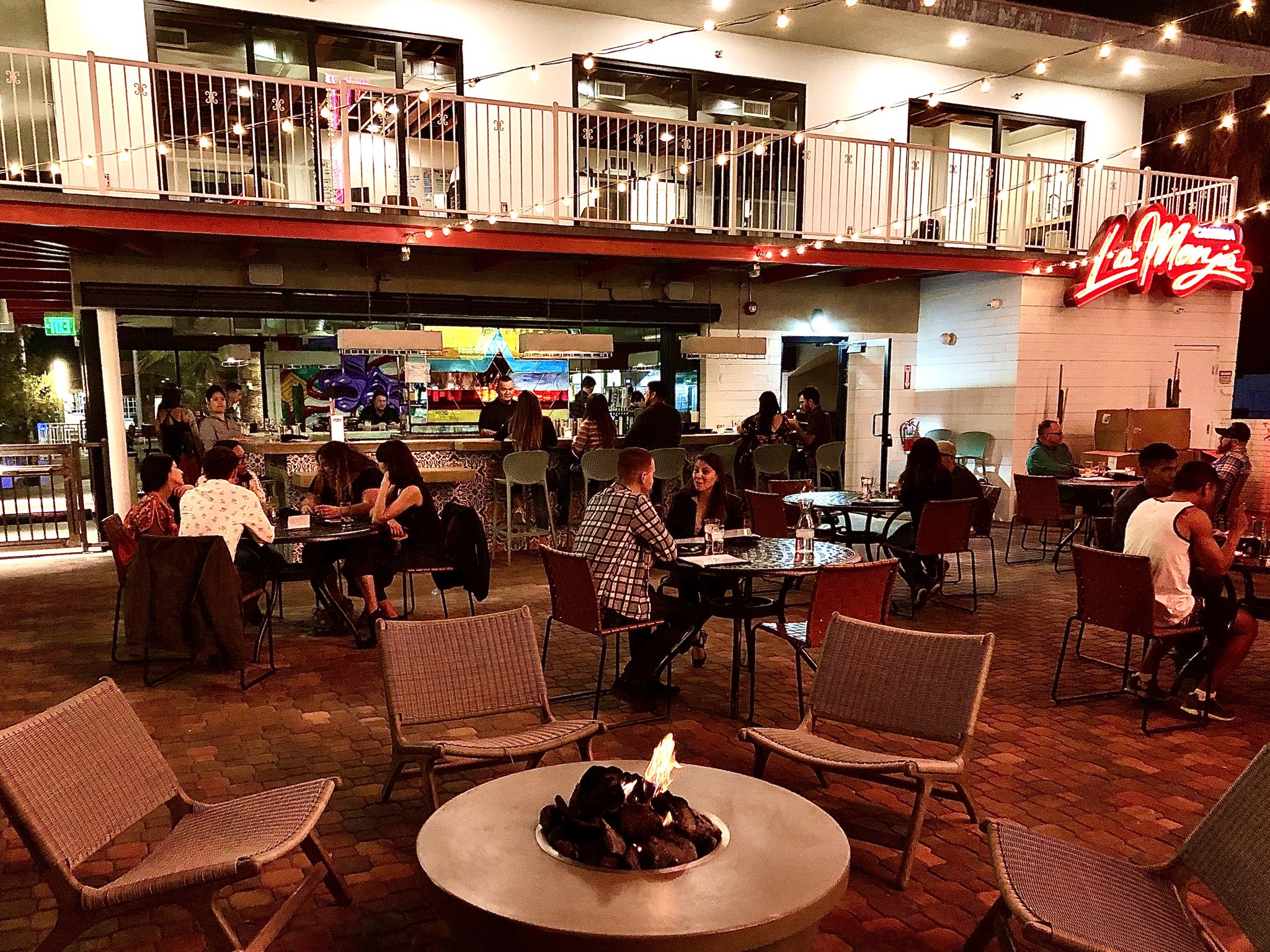 Downtown has become a gastronomic destination in its own right.
Five years ago I would've called you crazy if you uttered those words. But things have been booming, as drinking and dining options continue to expand, and everything from wine bars to wood-fired pizzas are on the horizon.
Main Street (aka the 18b Arts District) and East Fremont Street are the epicenters of this epicurean revolution, and though bleak some surroundings may be, once you duck inside any of these eateries, you will find delightful meals, and hand-tooled food aplenty.
I eat out in downtown Las Vegas more than anyone. Ever. (No brag just fact.) Morning, noon and night I patrol these concrete canyons scouting the best places to sooth my savage hunger, and seeking to send you serenely to the most satisfying sustenance. Here's where you should be supping and slurping right now, but be advised, more superior comestibles are soon to surface.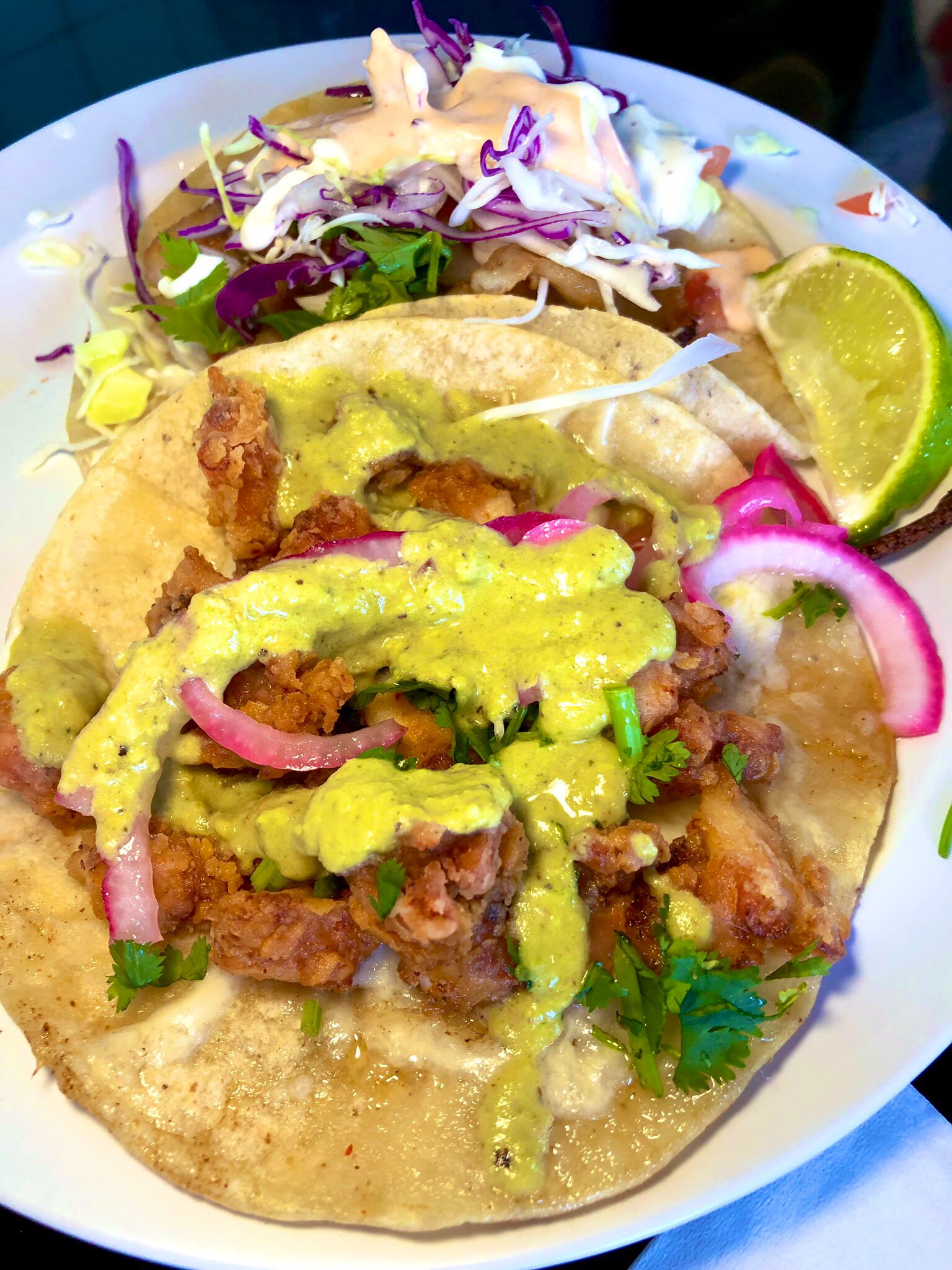 (Holy Ensendada, Batman! We're in Baja!)
Good Mexican food used to be harder to find downtown than a slot junkie with good credit. These straight-from-Baja tacos (above) immediately changed that. Ignore the surroundings and dive in.
An old reliable with a large menu and a huge following. The tortillas and the carnitas and the great service keep us coming back.
CK started the downtown dining revolution five years ago and is still going strong. Those veal meatballs, oxtail risotto, and glazed donut bread pudding never get old.
Forget the regular menu and order off the (not so) secret menu on the chalk board. If there's a better Kua Gling (spicy ground pork) or soft shell crabs in town, I haven't found them.
18bin
Brand spanking new, still finding its sea legs, but early experiences with its limited menu have been positive.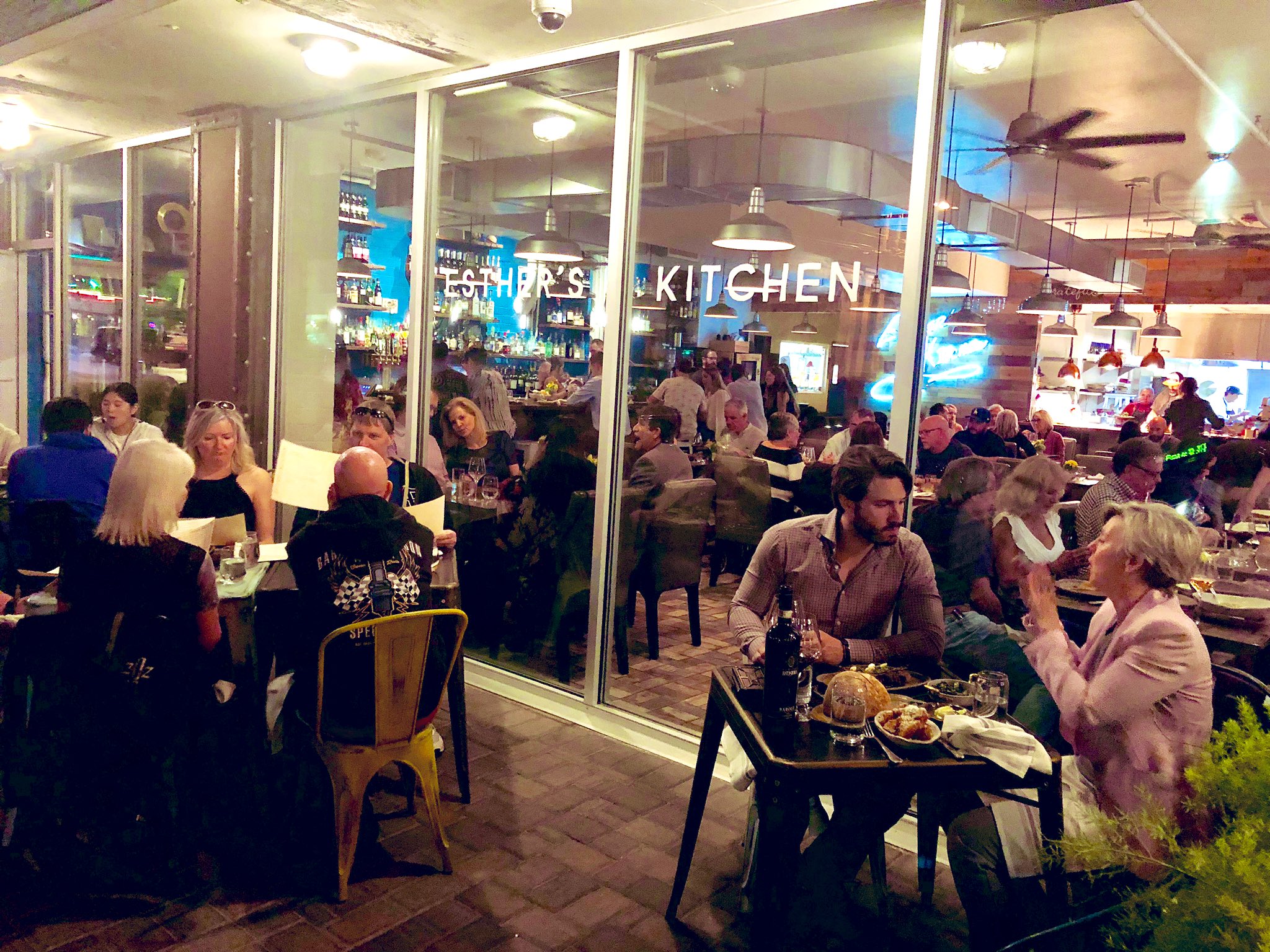 I eat here so often they ought to name a booth after me.
Wonderful breakfast and lunch; to-die-for flapjacks; heavenly hash.
Downtown is blessed with four good pizza joints, and it all started with Evel Pie. As good as it is, I prefer the dense, chewy slices at….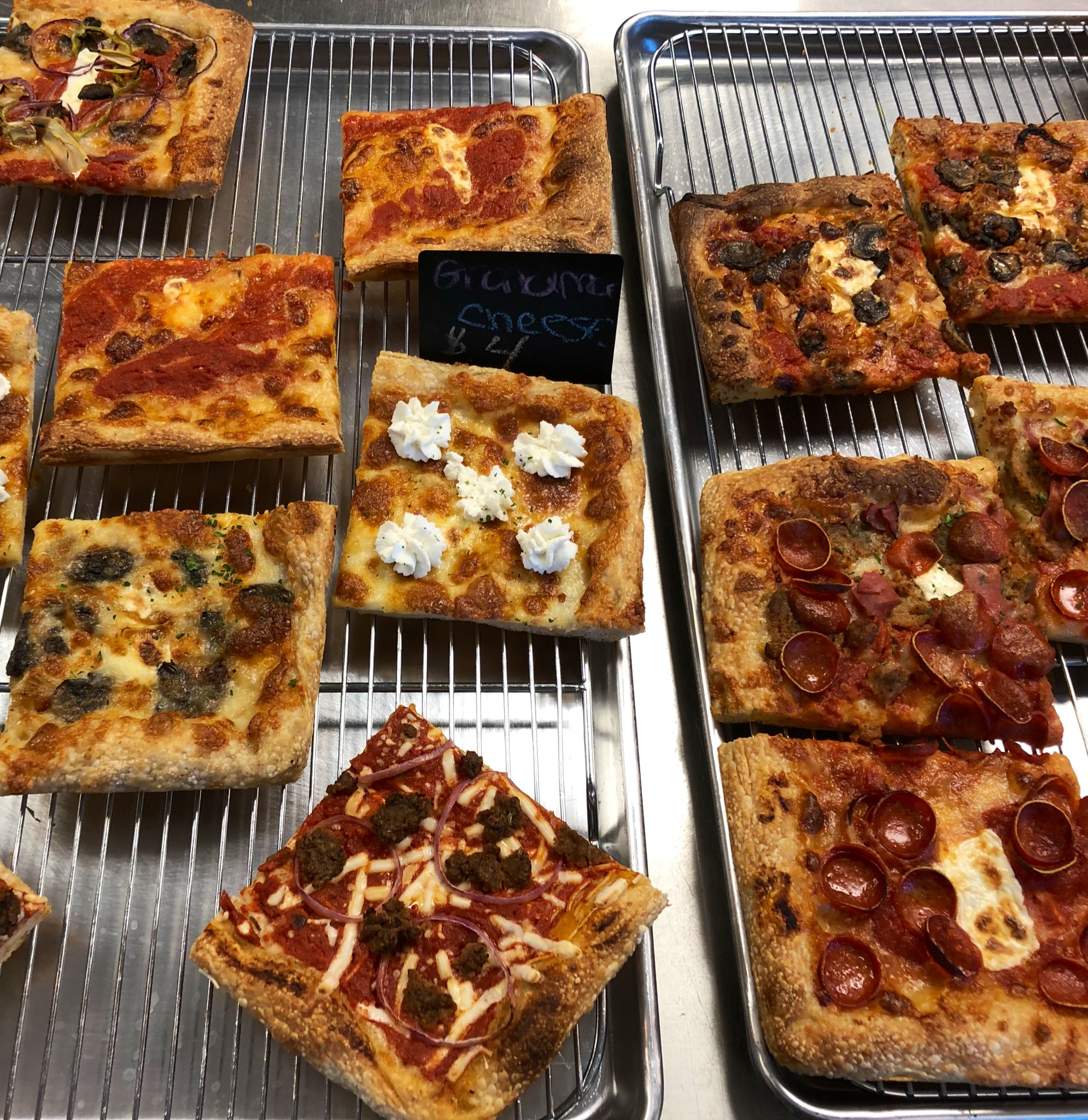 (One of each please)
Nothing more than a counter, some deck ovens, and an assortment of the best slices in Vegas (above). Soon to open a full-service pizza restaurant in the Arts District, much to the rejoicing of pizza mavens everywhere. The pepperoni slice (above) absolutely slays the competition.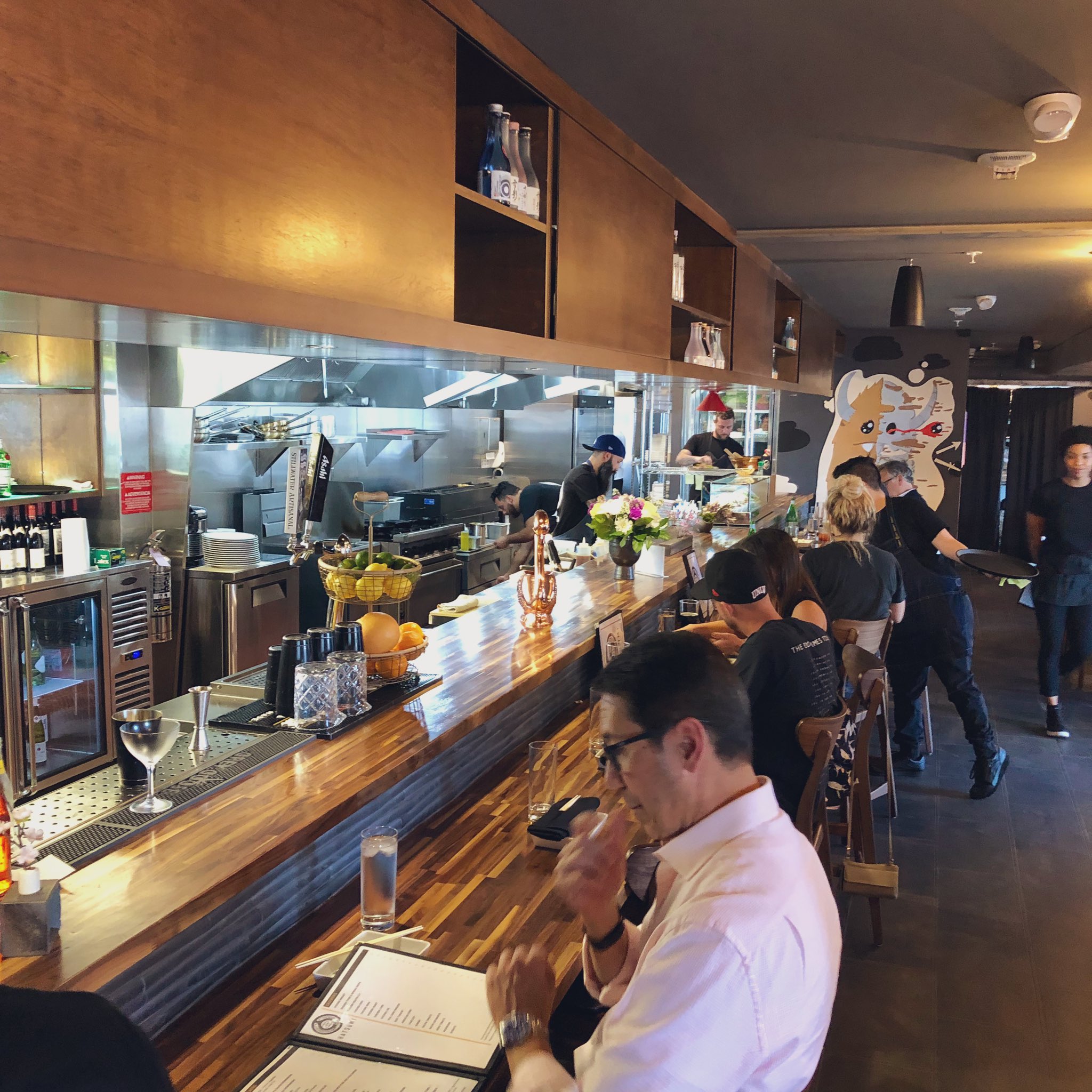 (Sake to me Hatsumi)
Robotayaki on East Fremont? Yep, and it's great. Fine sake list, too.
The drinks here are so good they make me wish I was an alcoholic. A booze-absorbing menu of (mostly) Jamaican food is just the thing after a few of them.
La Monja (The Nun)
This is one fun nun. An indoor-outdoor vibe (at the top of the page) that threatens to do for East Fremont Street what Esther's did for the Arts District: bring a modern twist to a hoary formula. In this case, by giving ceviches, taquitos, and fish tacos the upgrade they deserve. Everything is under twenty bucks, and the patio has "destination drinking" written all over it.
A family-run oasis of good Thai cooking for decades.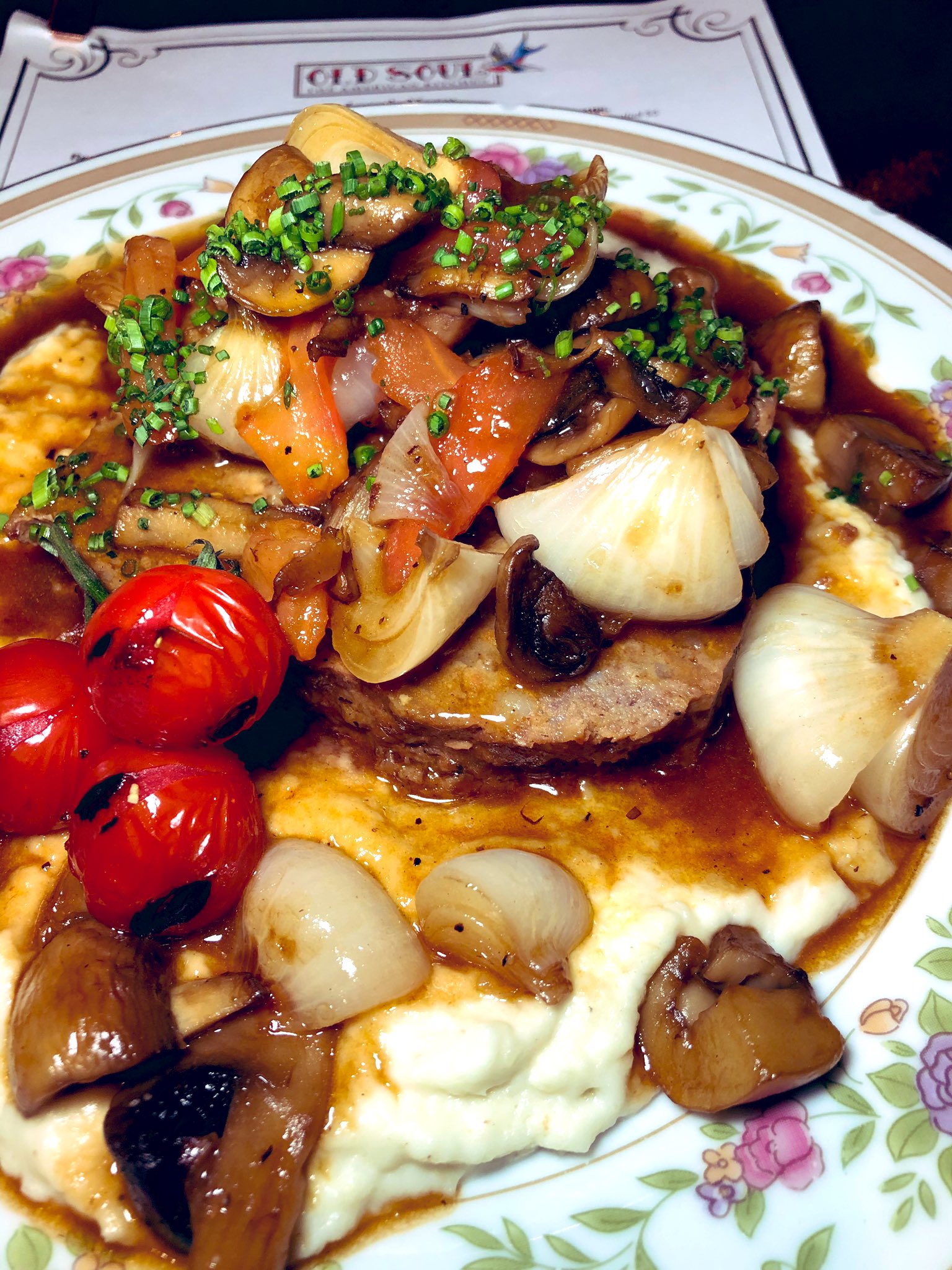 (Comfort me with meatloaf)
The odds are against Old Soul, but Natalie Young's food — like the meatloaf above — is so good we don't care. Take the time to find it and you'll fall in love.
Oscar Goodman is an iconic figure in Las Vegas. His steakhouse doesn't quite match his out-sized reputation, but new chef Ben Jenkins is on a mission to change that.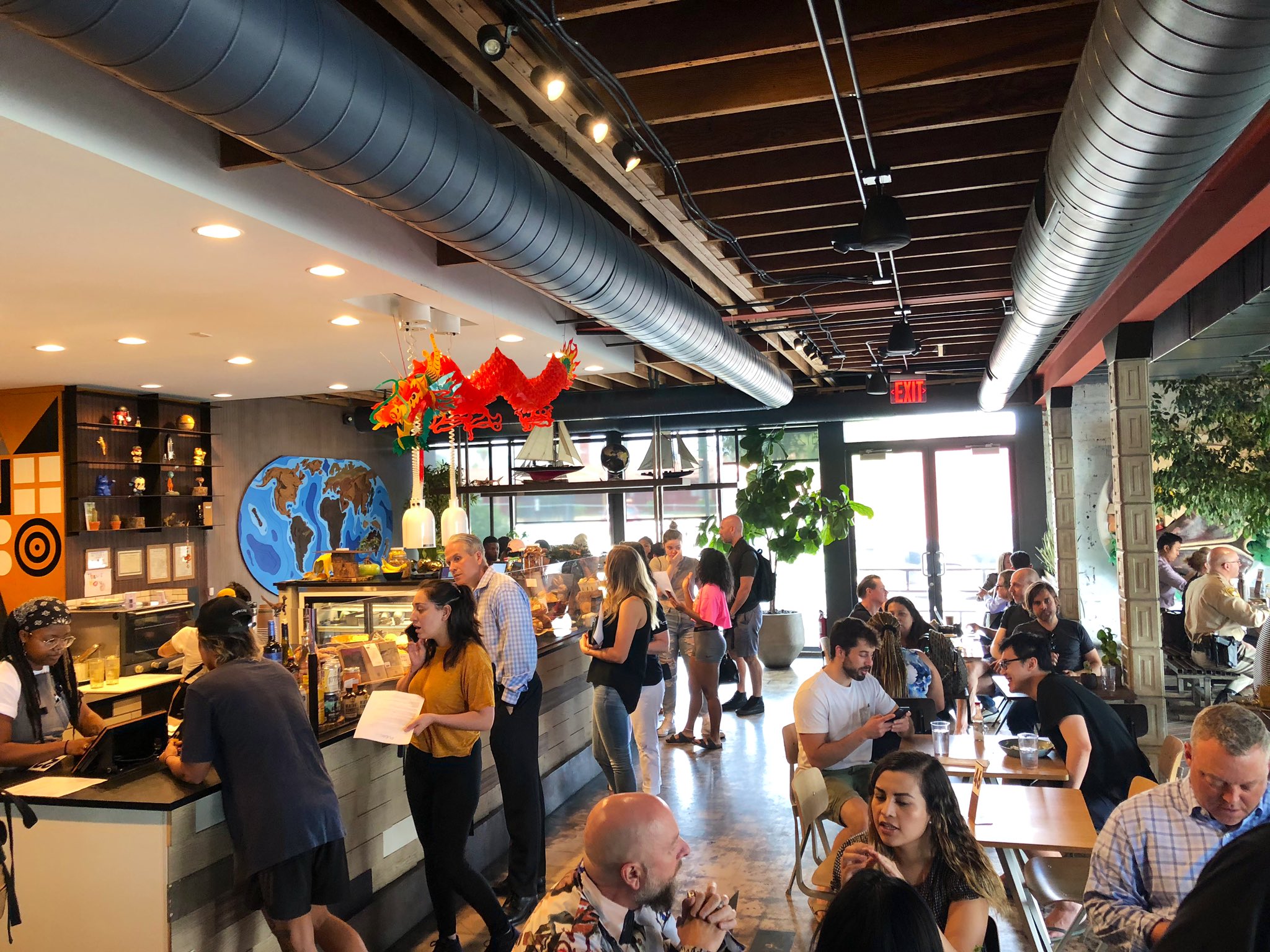 (PublicUs is always packed)
We constantly debate the relative merits of PublicUs v. Vesta like a man who can't decide between his wife and his mistress. We resolve this argument by alternating between them… just like we did in 1999.
Elevated pub grub (below) at a location we can never quite remember.  ;-)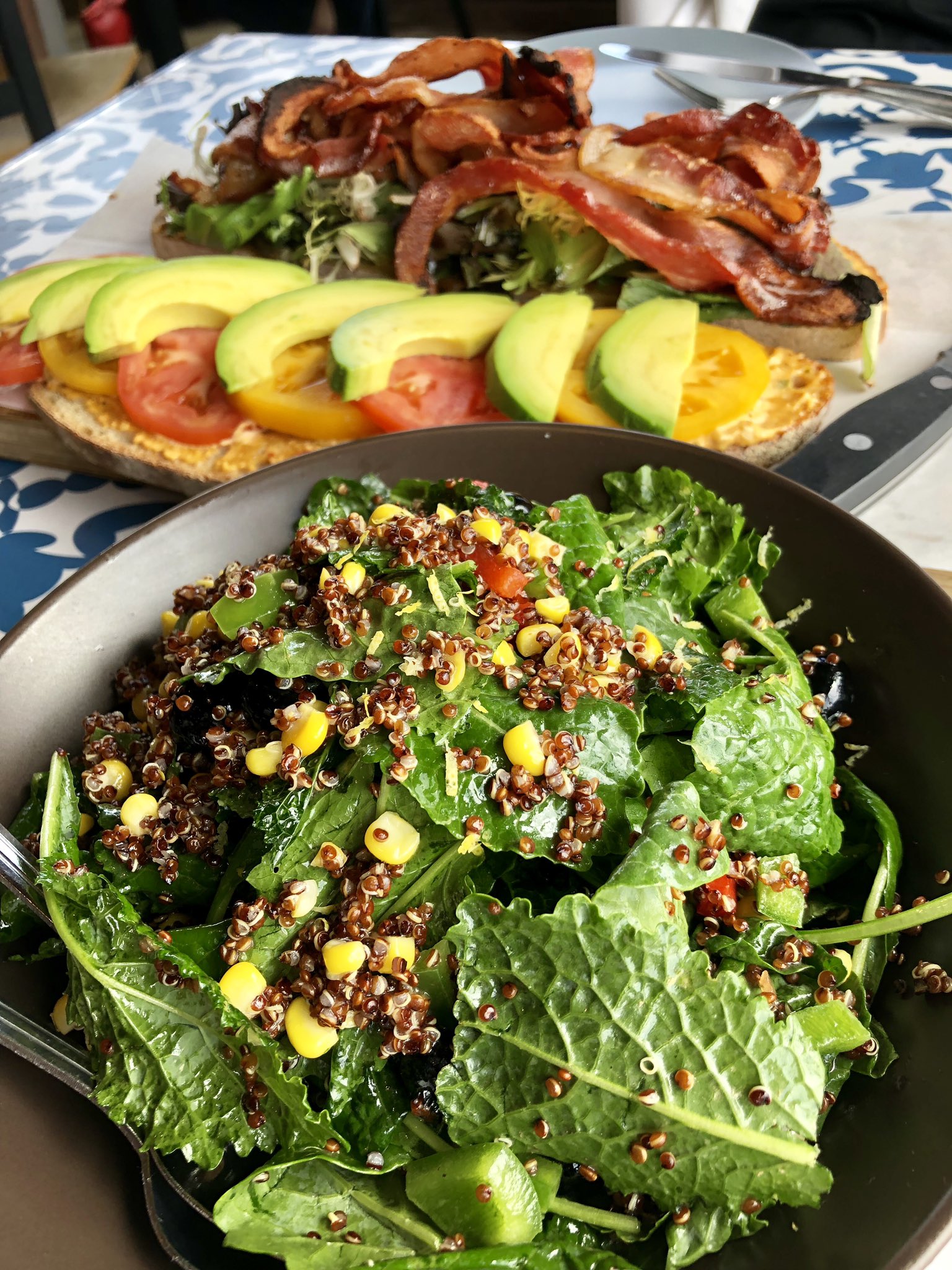 (Once in a blue moon, we eat healthy)
Jackson Stamper's food might be too hip for the room, but it suits us just fine. One of the best steaks (and rum-brined pork chops) in town, too.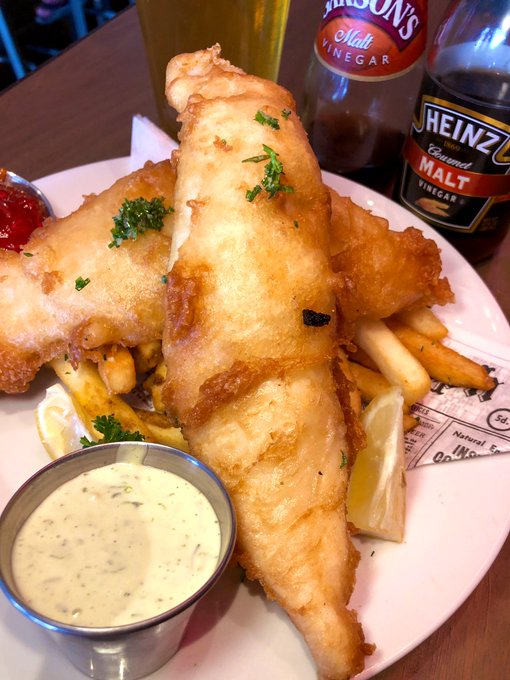 (Blimey, mate; takes me straight back to the Cliffs of Dover, it does.)
Ignore the Fremont Street fanny-packers and duck in for a black & tan and the fish and chips (above).
If you insist, there's a vegan restaurant downtown – the best vegan restaurant in town, in fact. In fact, we have actually eaten here more than once and sorta enjoyed it (hangs head in shame).
See comment to PublicUs above. And please don't mention anything to our current wife.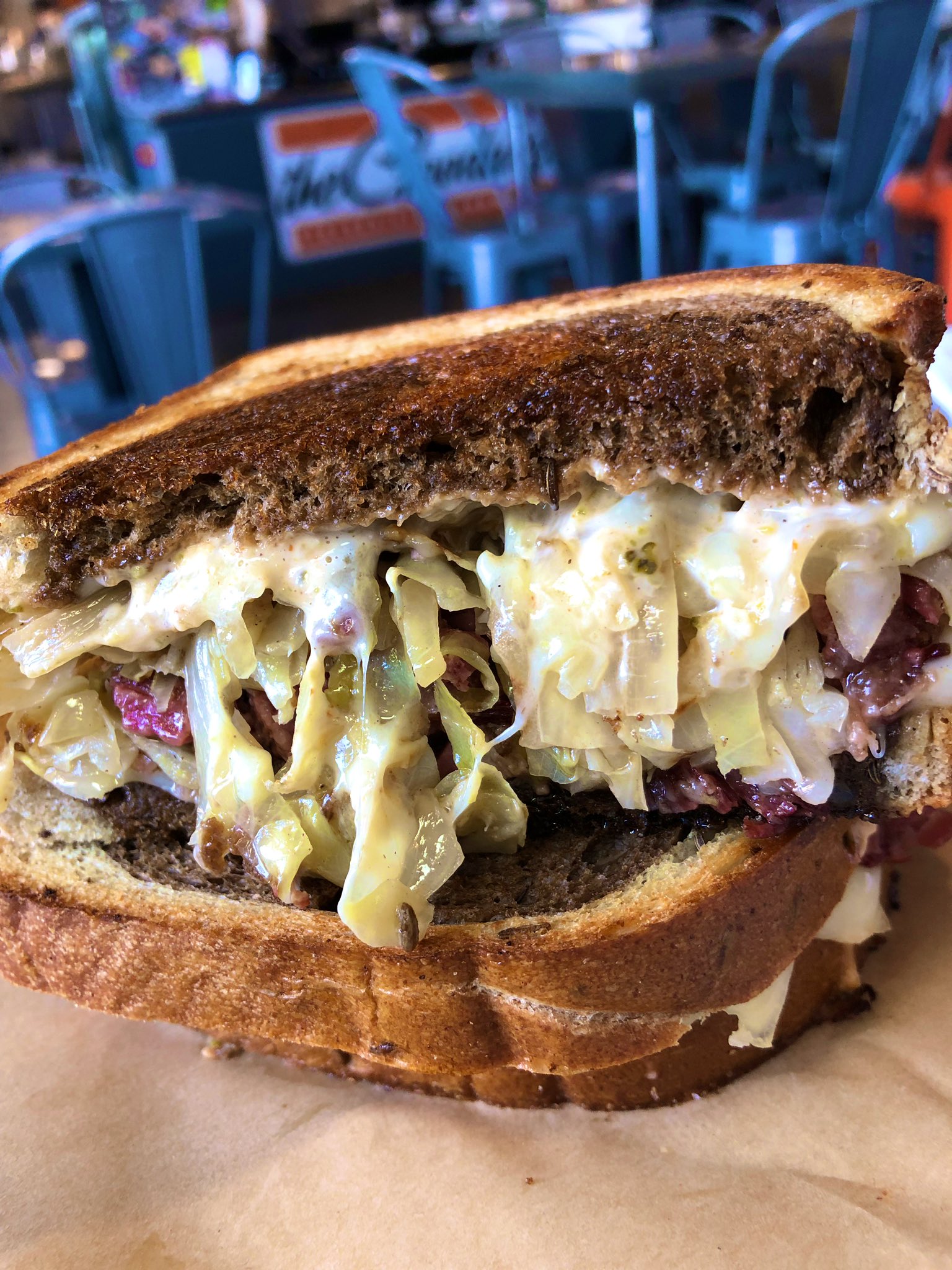 (Sweet sammie dreams are made of these)
We have dreams about the Rueben-ish (above) and the Patty. How good do sandwiches have to be for you to dream about them?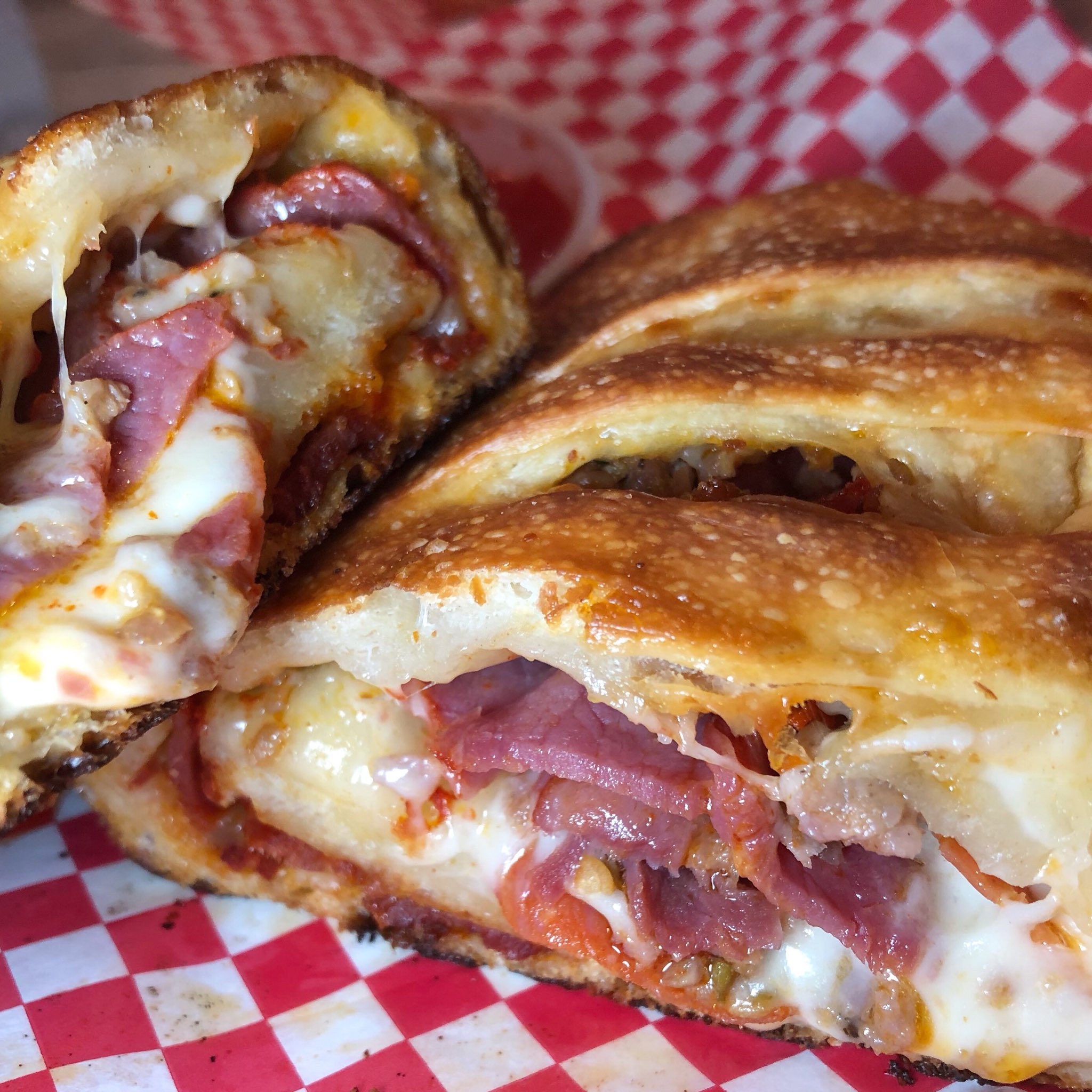 (Comes with a "highly addictive" warning label)
The only thing wrong with Pop Up Pizza is its customers. Most of them take a gander at these superior pies and wonder where the Domino's is. The stromboli (above) is so good it ought to be illegal.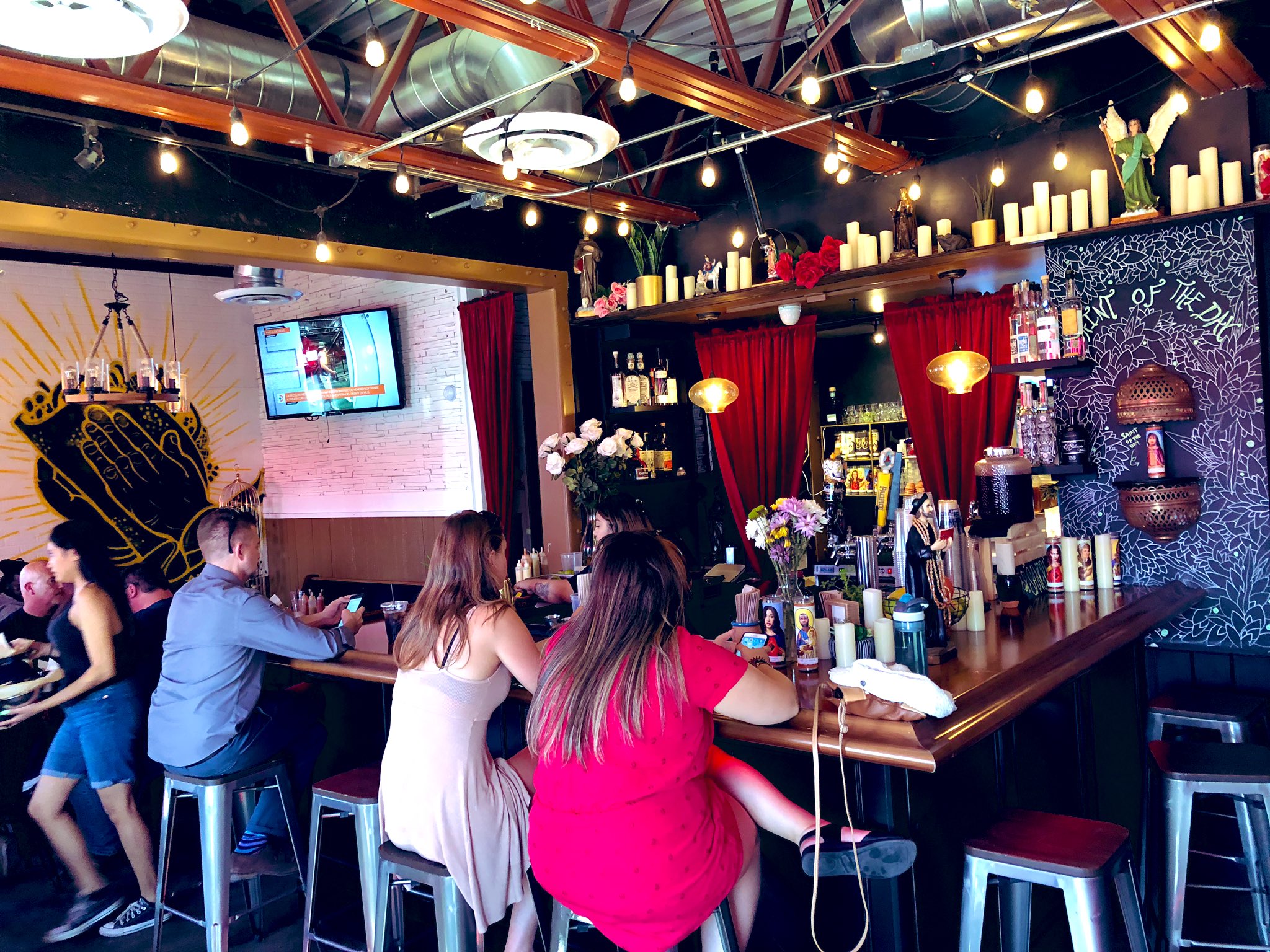 These guisados (braised meat) tacos are in a class by themselves. Good beers and a full bar in a postage stamp place about the size of studio apartment (above).
>>>>>>>>>>>>><<<<<<<<<<<<
As tasty as things have gotten downtown, it bears mentioning that this entire renaissance has occurred because restaurant owners, chefs and developers finally decided to ignore Fremont Street altogether.
Those of us of a certain age remember all the teeth-gnashing in the 90s and early aughts about how to "revive" Fremont Street….as if that collection of sad, shitty hotels and their slacker/slob customers were the key to downtown's revival. They weren't and aren't. Leave them to their lame-ass beers and souvenirs.
No one under that atrocious canopy gives a crap about spending money. All they want is Vegas on the cheap. Gawking at those stupid light shows and naked street performers is the Las Vegas they deserve.
The good stuff is for the rest of us. All you have to do is walk a few blocks east, or a half a mile south to taste it.