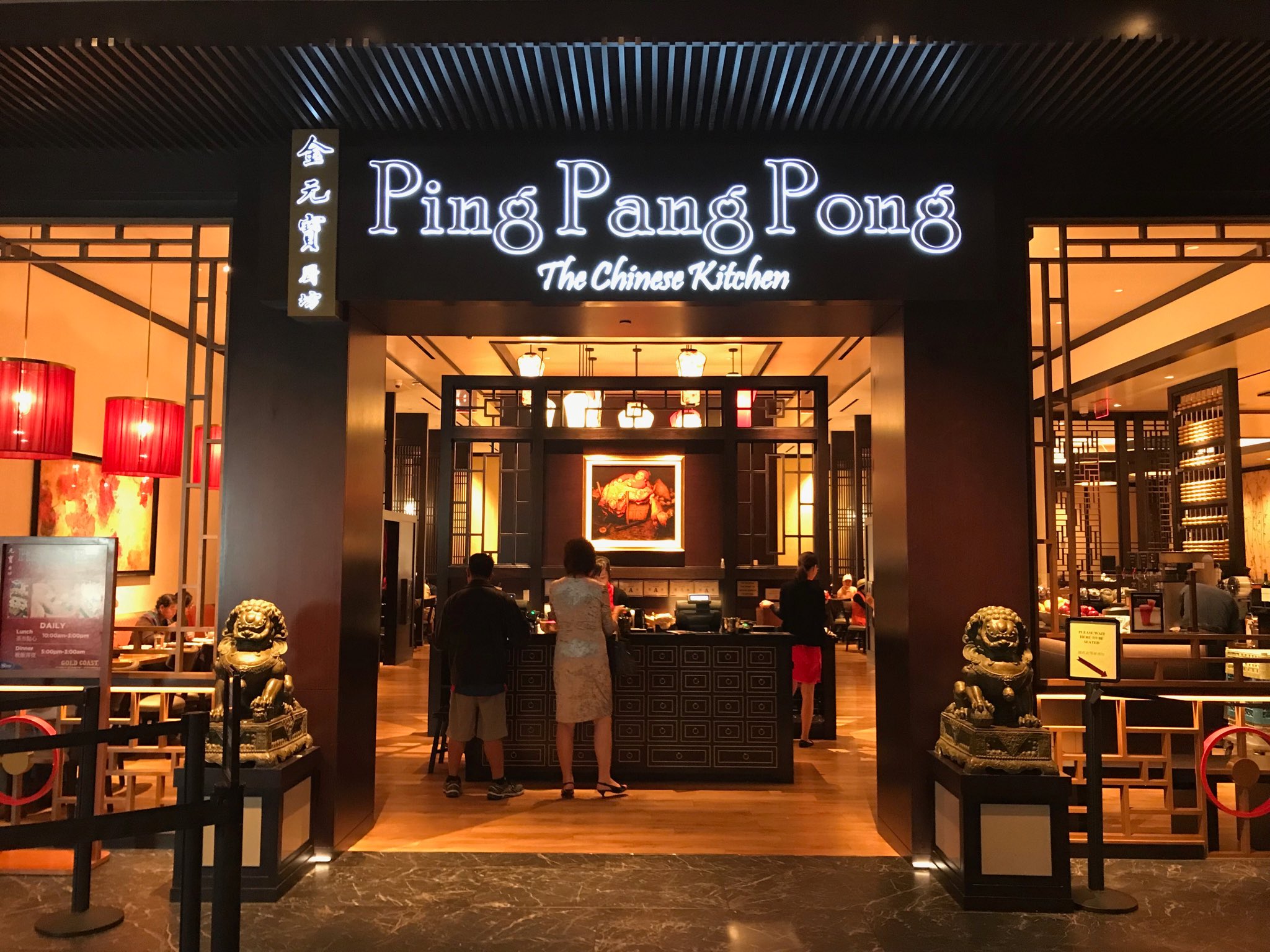 ELV note: It's that time of the year, food fans. The time when every half-baked web site offers up "best of" lists of places they've never visited, and hardly know anything about. Some will no doubt regurgitate whatever they're being paid to advertise….er…uh….I mean post, but for the serious connoisseur, this is the place to find the good stuff — the worthwhile places that rang our chimes in the past year. A few of these opened in late 2016, but we didn't get to them until the past 12 months, and since we're the only critic that counts (ARROGANT? YOU BET!), that's good enough for us.  Of all the eateries that showed up in 2017, these are the ones that matter.

Final note: Only time will tell if '17 was the watershed year in local restaurants we hope it was. But there's no denying a lot of serious cooking made it to the neighborhoods, and if this portends a trend, it bodes well for the future of good eating in Las Vegas.
Without further ado, and in no particular order (except the last one) here are the Best New Restaurants of 2017 (click on the name to link with the restaurant's web site or Facebook page):

I know PPP is not new, but it might as well be.  It's fresh digs in the Gold Coast Hotel (at top of page) make it seem like a whole new restaurant. Actually, it is a whole new joint when you consider the upgraded surroundings, the expanded (and easier-to-navigate) menu, and the alacrity with which classic Mandarin and Cantonese dishes are brought to your table, only seconds after being wok-tossed, steamed or deep-fried. Our best, classic Chinese restaurant (and dim sum) got a whole lot better in 2017, and for that it rates a wave.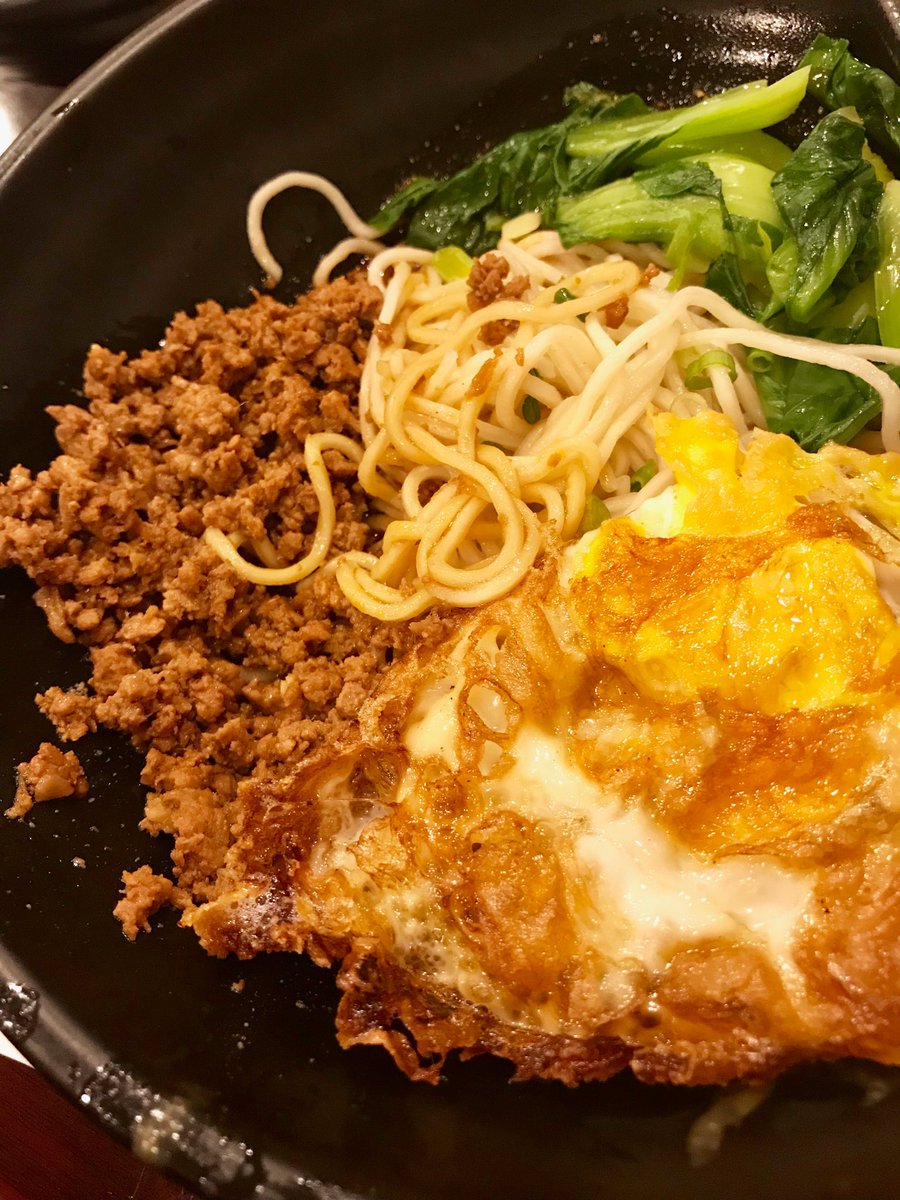 Mian Taste
Tony Xu (the chef behind the über-Sichuan Chengdu Taste), quietly opened this Chongqing-style noodle house on Spring Mountain Road a few months ago, and seemingly like magic, every Szechuan-loving fellow traveler for 250 miles knew it was there. Tongue-numbing soups and chewy noodles (above) that take no prisoners, but you won't find any better soups this side of the San Gabriel Valley. Since it's the only restaurant on this list without a web page, a Facebook page, or a listing (beyond an Instagram page, for its namesake restaurant in California), we will tell you it's located at 4355 Spring Mountain Road, #107.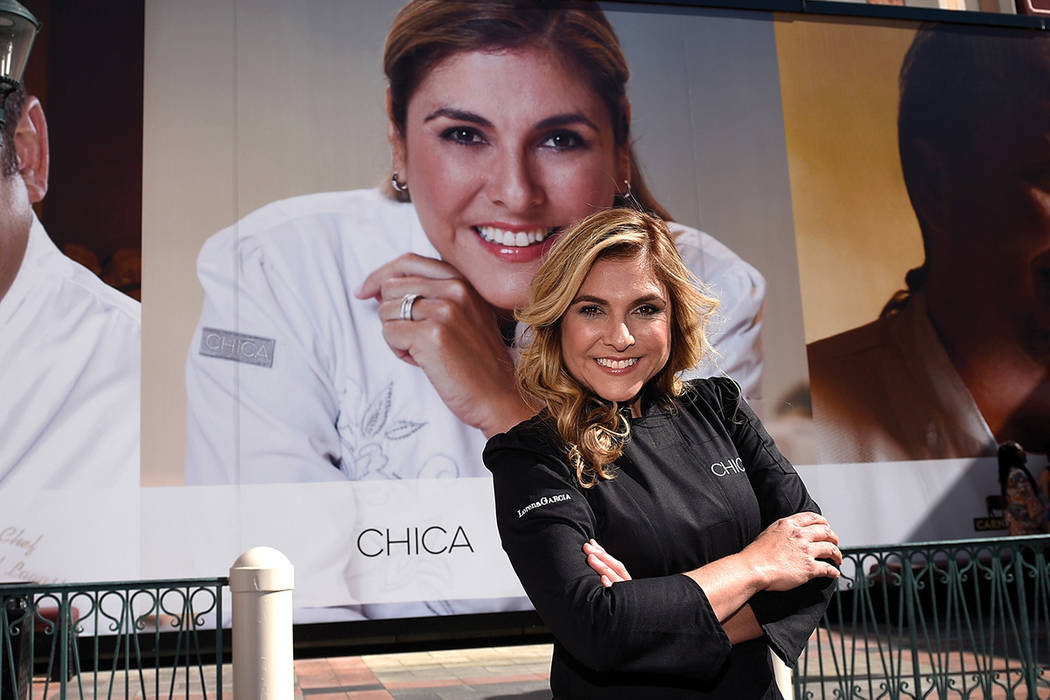 (Why is this woman smiling? Because she's never in the kitchen.)
Within months of opening in the Spring, Chica lost its executive chef (Mike Minor), who returned to his former gig at Border Grill. Vagabond chefs drive our staff crazy, but all we can hope for is that Lorena Garcia's operation is tight enough to keep up the quality cooking. (She, of course, will show up once or twice a year to get her picture taken and pick up the cash.) Regardless of those concerns, the food here is a refreshing blend of the familiar (guacamole, classic ceviche) with the fascinating (asado negro arepas, porchetta with crispy yuca hash). Sara Steele's desserts are not to missed, so get all of them.
As with Boteco and The Black Sheep, we're sometimes tempted to call out Brian Howard on how over-complicated his food can be. But there's no denying how tasty his udon Bolognese or Campfire Duck is, so we bite our tongue. When, like his colleagues, he hits his marks, the results are thrilling. If you're over 40, you'll be the oldest person in the joint. No matter what your age, if you love belt-and-suspenders cooking, you'll be in hog heaven.
Several new Korean steakhouse chains landed(?) on our shores in 2016. This one arrived three months ago and is locally-owned, not a franchise, and the best of the bunch. Superb sides (called banchan), and beef that's a cut above. Nice bar, too.
Ramen excites me about as much as Vietnamese pho, which is to say not at all. But the Food Gal® swears Ramen Hashi could finally unseat Monta for tonkotsu hegemony, and we'll take her word for it.
The only thing I hate about Boteco is how far it is from my house. Located on the loathsome south Eastern corridor, it is small, personal, wine-focused, and everything a locally-owned joint should be. At dinner, there are only twelve things on the menu, but the sliders, avocado crunch salad and Singapore Chilli Crab dip are a delight, and the kind of food that's usually unknown this far from the Strip.  There's even a poutine on the menu for the calorie-challenged. Fabulous Spanish ham, good oysters, and escargot croquetas, and braised beef with Piedmontese rice are also there for ectomorphs in need of a good rib-sticking. This is a mix and match menu that's made for fun. Boteco means "meeting place" for friends and family, and if you and yours are looking for a place to congregate, you won't find any better in this neck of the culinary desert.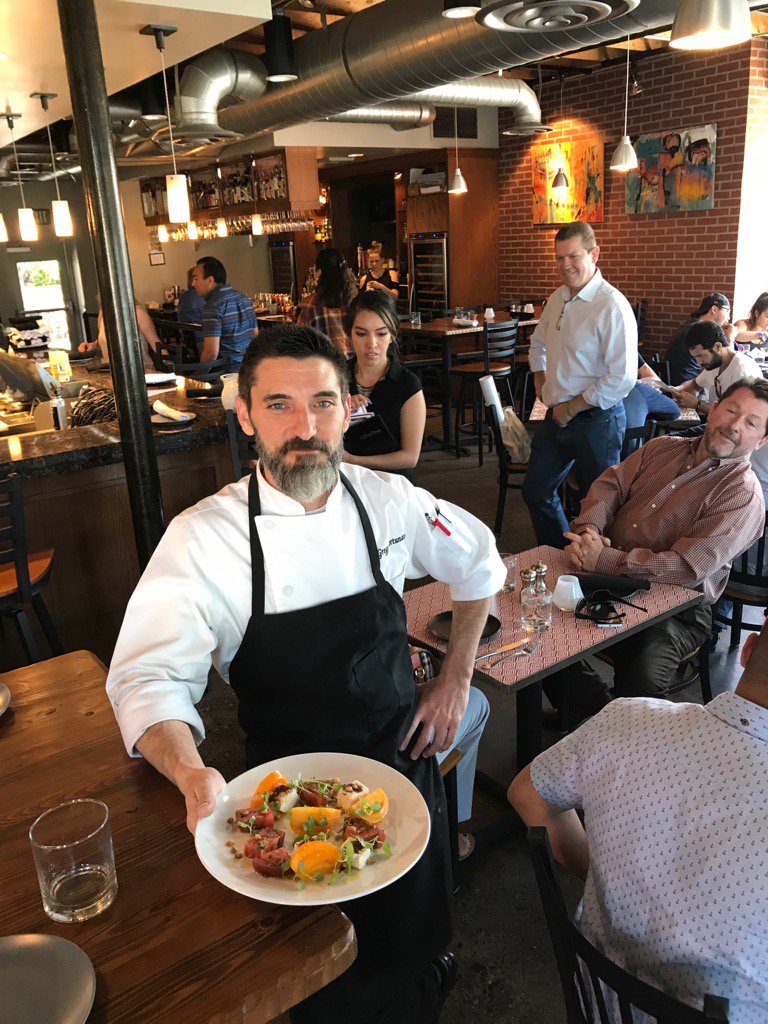 Gregg Fortunato is one of the few chefs in town confident enough to serve us a plate of simple, perfect tomatoes seasoned only with a little salt. His menu is full of the same confidence, and doesn't have a clinker on it. His chicken wings deserve to be in the poultry hall of fame.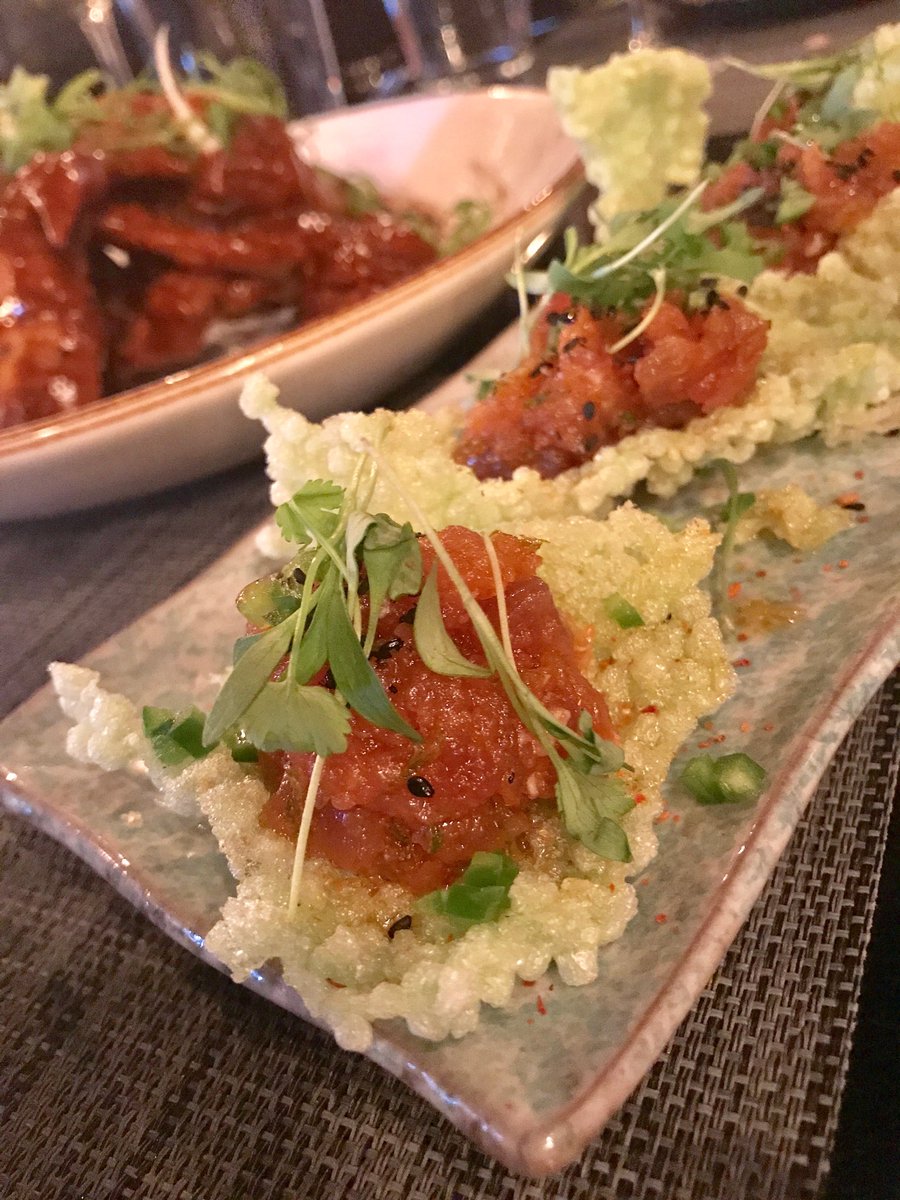 People keep calling Jamie Tran's new joint "Vietnamese-American" because that's how it describes itself, but there's nothing remotely Vietnamese about braised short ribs, tuna tartare (above), and smoky beet salad. Hers is a unique, personal cuisine with influences befitting a classically trained chef who wants to infuse European techniques with Asian sensibilities. (Or is it the other way around?) Unlike any other place in town, and a foodie favorite because of it.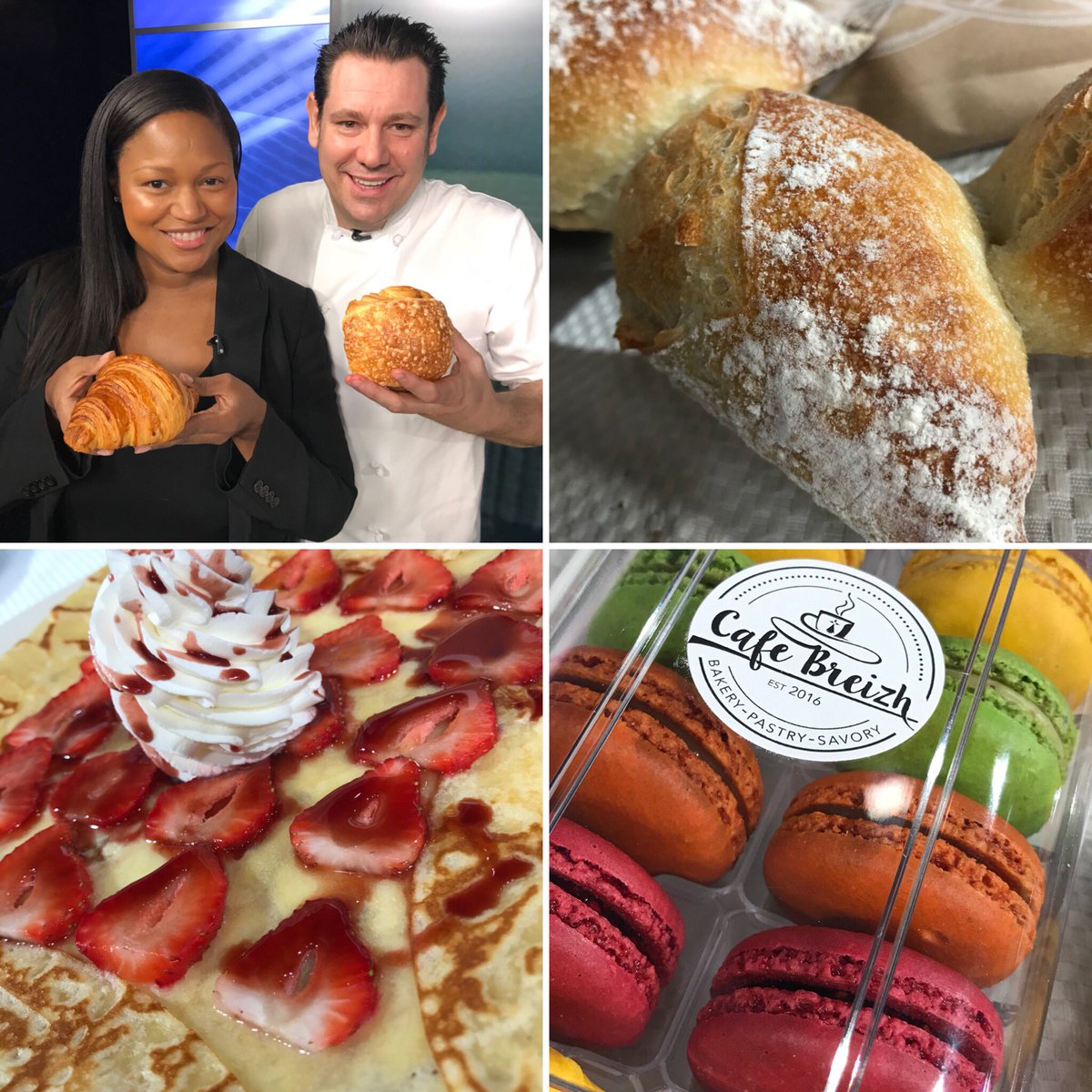 Our best French pastries, period. With coffee, crepes, and a few, house-baked breads to match. Lots of people extol the virtues of other pastry shops, but this is the real, artisanal deal. We'd walk five miles for a bite of that crepe (pictured above), and have! Merci beaucoup, Pierre Gatel!
(About as intimate as Wal-Mart)
Big box Japanese restaurants are sooo 2oo7, but if you insist, this is the one to go to.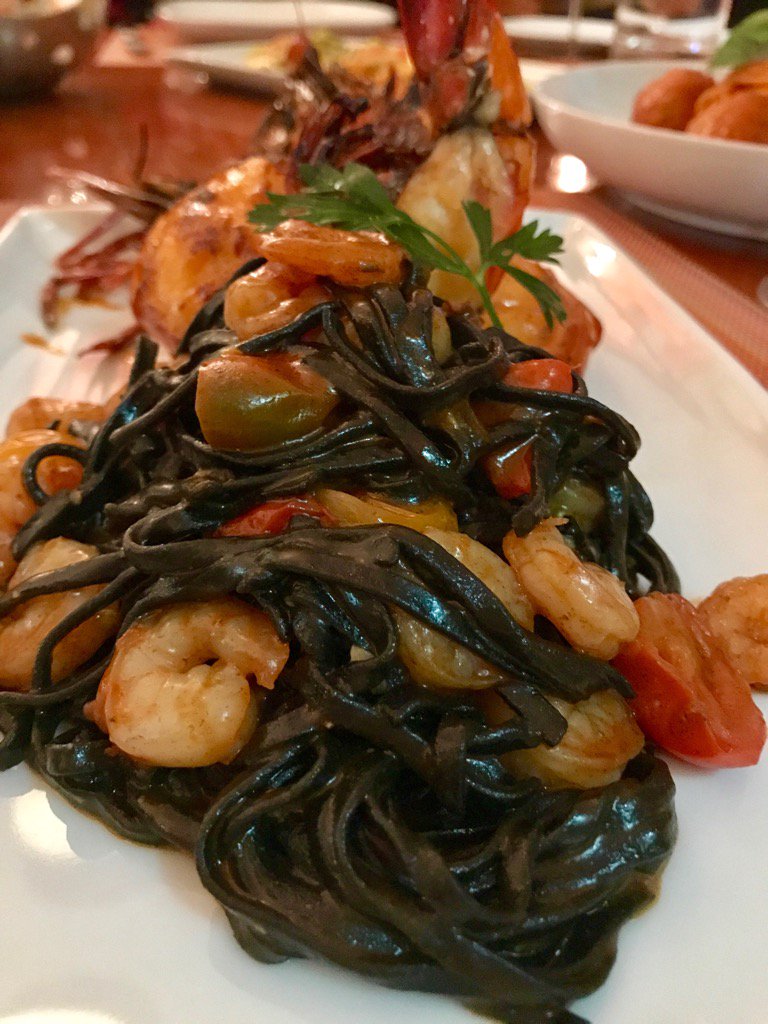 Prosecco Fresh Italian Kitchen
Good restaurants in the southwest part of town are harder to find than a sous chef without tattoos. Daniele Dotto's menu is full of pleasant surprises, not the least of which are his seafood offerings – like the shrimp and squid ink pasta seen above — as tasty as you'll find five miles west of Las Vegas Boulevard, at much gentler prices.
(
Slurpable on Spring Mountain Road
)
Another noodle joint? Yep, and just the ticket for lovers of those thick chewy Japanese udon noodles (and killer chicken karrage) that taste just like they do in Shibuya.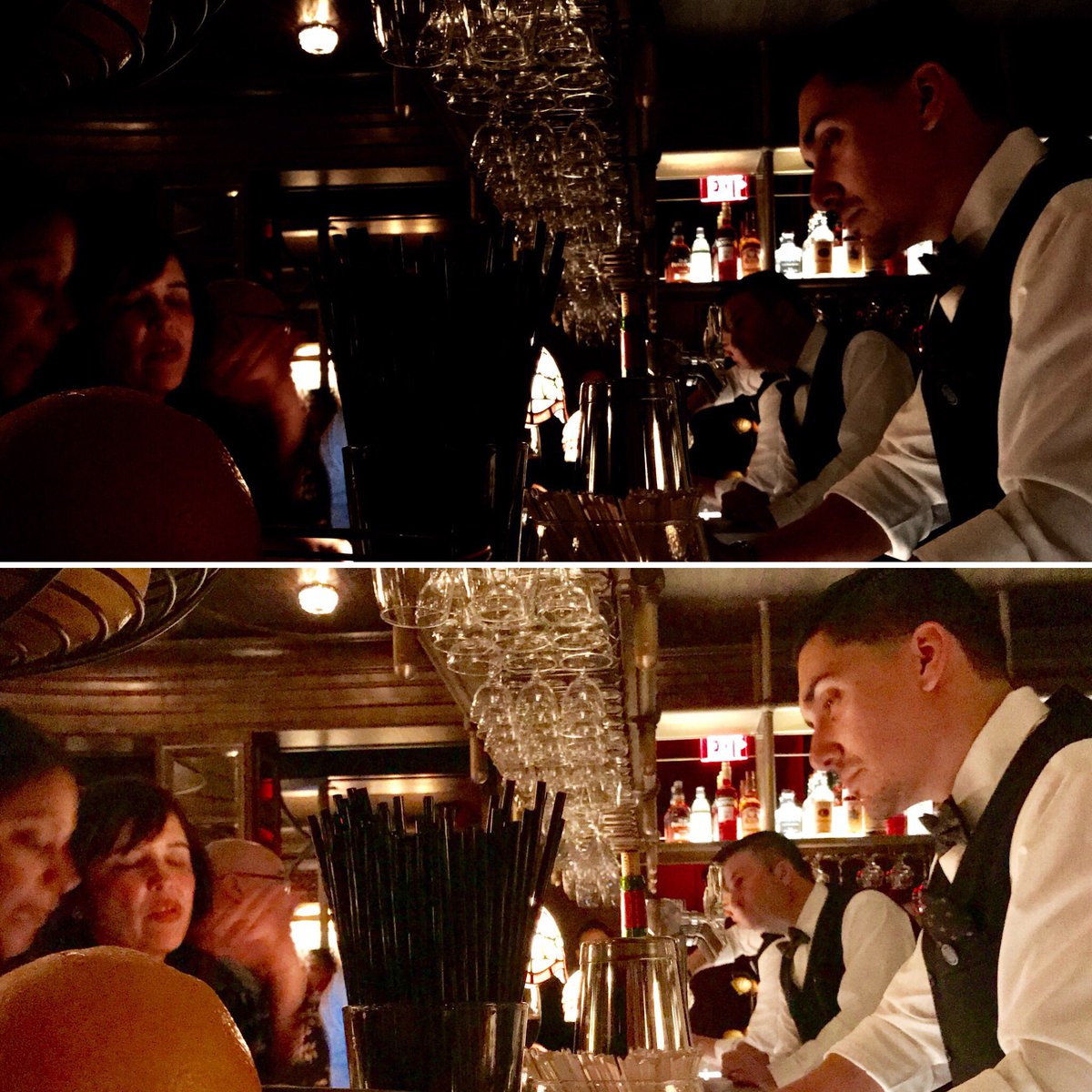 (
At Bavette's, photoshop is the only way to see anything
)
Darker than Kevin Spacey's sex life, and not for the faint of wallet or dim of eyesight. But if you can find your food (on the menu or on the plate) you'll enjoy some magnificent meat at some magnificent prices. The $73 dry-aged strip announces itself as a major player in our rootin' tootin' high steaks rodeo.
(Here, at least, you can see your food)
More modern, more inventive, and better lit than Bavette's…and in the Hard Rock Hotel. Well, three out of four ain't bad. The steaks are top shelf, but it's the burger, the appetizers, and the veal chop that will get your attention.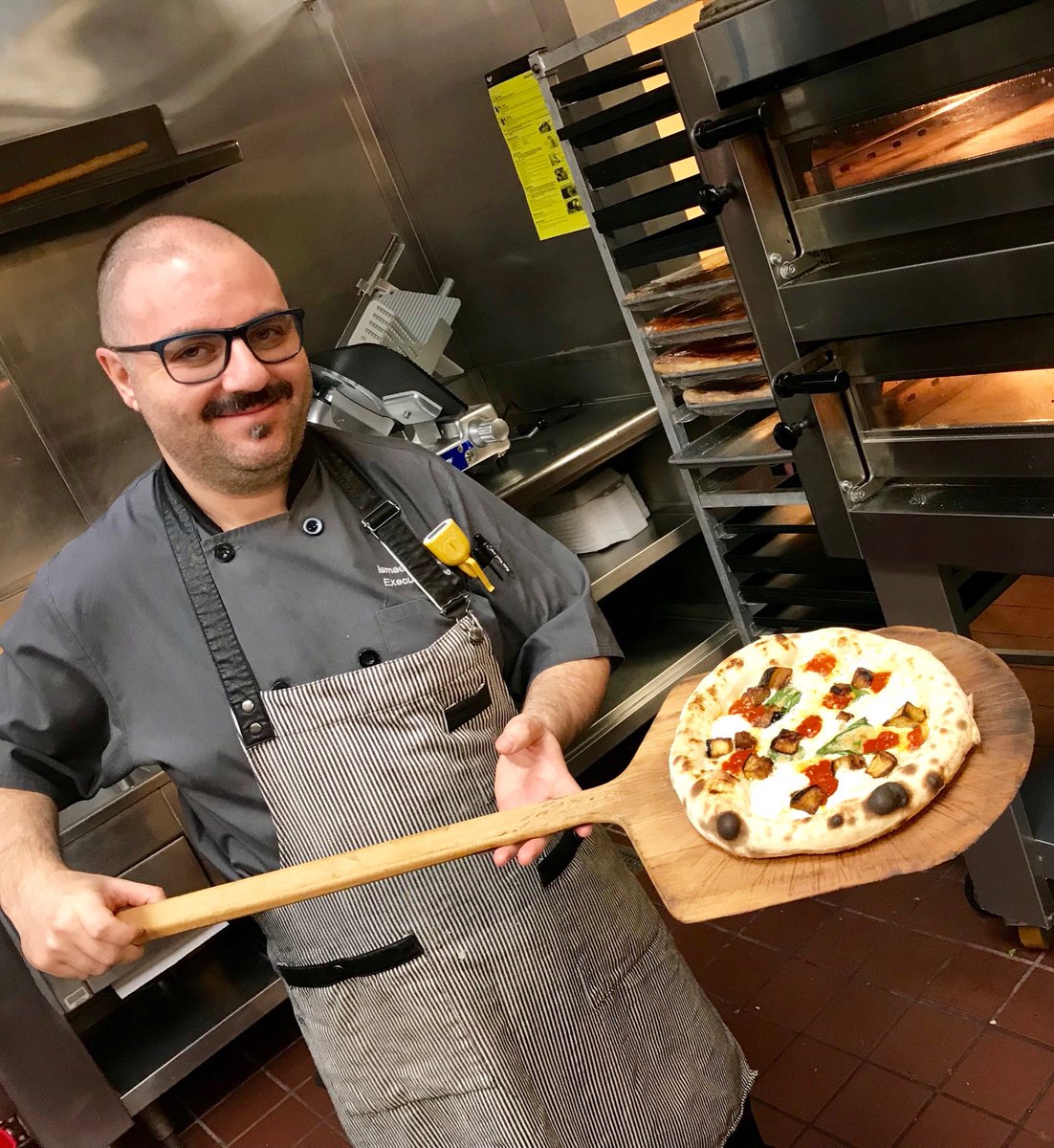 Pulchritudinous pies, excellent pastas, and a reasonable wine list (that can be purchased retail) have suddenly made Jerry's Nugget (in North Las Vegas!), a must go for intrepid seekers of great pizzas and Strip-worthy Italian food.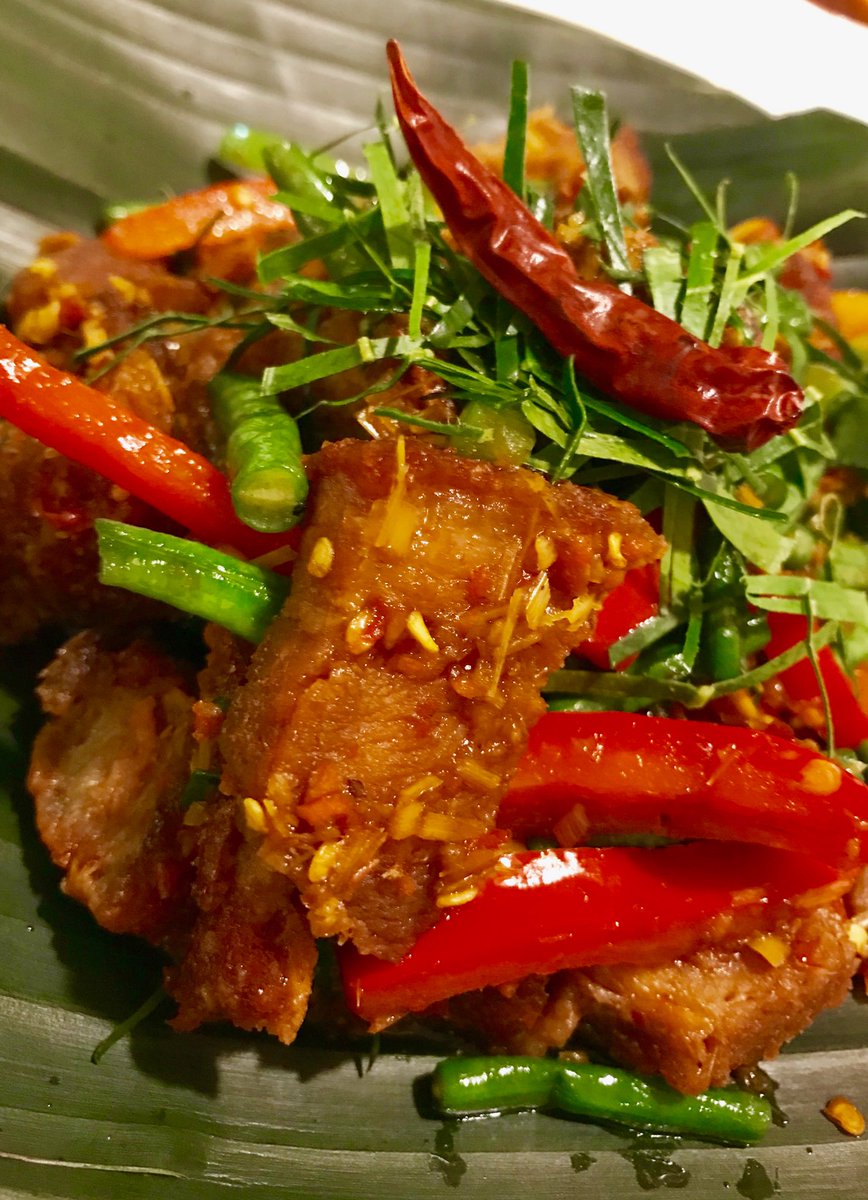 (
Fiery food that 's fit to be Thai'd
)
Chuchote Thai Bistro & Desserts
Korean isn't the only Asian country to see a marked improvement in its Vegas restaurants. No longer is Thai food consigned to the sloppy, sweet-sour appeasement of American palates. Southern Thai specialties are what to get here, and the brothers and sister who run the place will joyfully guide you through their artistic interpretations of classic Siamese dishes.
(
Rib-stickin' ribs at Blue Ribbon
)
Another vastly improved re-boot — substantially different and so much better than its forerunner. The Bromberg Brothers got back to basics, and in doing so, brought the best of their Big Apple icon to our humble burg. There is no better American food anywhere in Las Vegas. This new BR reminds us of the old BR in lower Manhattan — the one that put the BB boys on the map.
One word: galaktoboureko (pictured below). The world's greatest dessert. (TRUE!) Every lunch and dinner. Made on premises, just like everything here — unlike many a Greek joint that couldn't exist without cheap, nasty Sysco gyro meat.  This is Greek food like it tastes in Greece. Very little pita bread, a mountain of mezze (dips and such) and seafood done right. (The owners are Estiatorio Milos veterans.) One of the many reasons we consider 2017 to be a watershed year for fabulous new food in the 'burbs.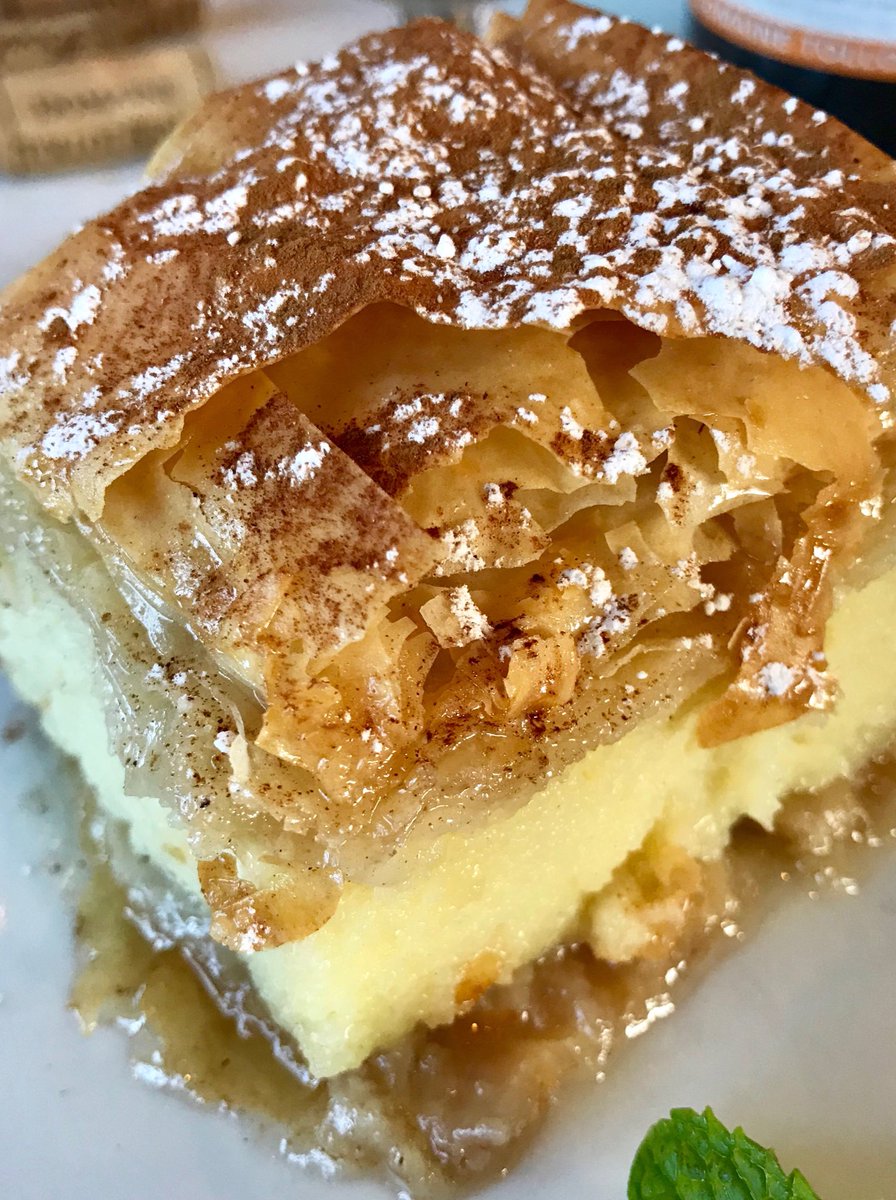 Dishonorable Mention: Momofuku. David Chang's one-note cooking swept Millennials off their feet a decade ago. Now he's drowning them in a tsunami of umami. Like all "celebrity chefs," (save the French), expect him in Vegas about as often as you see me at Applebee's. If/when he shows up, he will no doubt opine on everything from Anthony Bourdain's love life to the state of soba noodles on Spring Mountain Road — all to the rapt attention of his adoring followers — the same people who love overpaying for the privilege of eating food done much better two miles away.