We're in the home stretch food fans.
The final innings.
The last quarter.
Time is running out.
Minutes are slipping away.
And the end is almost in sight.
Our loyal readers know what we're talking about.
Our staff is girding its loins for the final push.
And we at ELV know that the time is nigh.
What we're talking about is the conclusion. The climax. The finale.
The peroration.
The denouement, if you will, of this web site in its current incarnation.
Come April 1, 2018, on the exact, 10th year anniversary of its birth, EATING LAS VEGAS (www.eatinglv.com) will cease to exist in its present form.
What will succeed it is anyone's guess.
One thing we do know is that we're not going away completely.
There will be a re-boot; there will be an outlet for our deathless prose, our incisive wit, our impeccable palate, and our call-it-like-it-is ruminations on Las Vegas: its people, places, and eating parlors.
We have been thinking long and hard about these things over the past few months, and we've come to a few conclusions about what we don't want to do, but the path ahead is still a bit foggy. Therefore, in the spirit of honesty, respect, gratefulness, and camaraderie with you, a follower who has been faithful enough to still be reading our words, it is only right that we share some of these thoughts.
One thing is clear, and has been clear to us for over five years now: the time of the blogs is over. Facebook killed the whole idea of someone blogging some blog that their blog-appreciating fans  submitted their own blogviations to about whatever bloggings were being blogged.
Blogs were once a beautiful thing. From around 2002-2012 they were a way for people with common interests to communicate. Whether your passion was petit fours or Parcheesi, you could set up a blog and people who were interested would google and find it and they'd all create a small community of readers who shared knowledge, comments, arguments, witticisms, about whatever obsession was held dear to their hearts. Back in the day, there were blogs about Mullets Galore, Hot Chicks with Douchebags, and, my personal favorite: MenWhoLookLikeKennyRogers.com.
Small communities would coalesce around politics, quilting, Ryan Gosling Disneyland Cats, Bea Arthur Mountains Pizza, you name it. Now they're gone. All gone. As gone as Gosling's acting chops.
As gone as the hope that the interwebs would spawn a new way, highly informed and dexterous way of communicating with each other.
What began so hopefully morphed into trolls, clickbait and cat videos.
What killed this hope was that great bugaboo: advertising. More specifically, the lust of Facebook to aggregate all of its fans into mind-staggering numbers that it could then sell to its advertisers — companies that have paid it a fortune to access all those eyeballs.
If you're like me (i.e. most grownups) you started with Facebook around 2008-2009. Back then, it seemed like a groovy way to connect with friends and share pictures. Little did anyone suspect that it would become the primary way people would start interacting with each other on the internet. Little did we know that those advertisers would mine all that Facebook data about us and  turn it into a privacy-compromised, marketing juggernaut.
By opting to communicate very loudly and very publicly on Facebook on just about every topic, the public was basically turning its back on those little communities of quilters or sailors or Female Lego Academics and announcing that if it didn't happen on Facebook, it didn't really happen.
This phenomenon, along with the improvement of phone cameras and Instagram, effectively killed food blogs.
Of course, the rise of Yelp, TripAdvisor et al had a lot to do with it too. Once you could dial up a crowd-sourced opinion of everything from a hole-in-the-wall taco joint to a haute cuisine palace, there was little reason to endure the bloviations of some gasbag "expert" before deciding where to eat.
In the good old days, those gasbags were the only ones out there telling you where to eat. Today, everyone is telling you.
Back in the day, people had to read to get information. My early restaurant years were soaked with the prose of Seymour Britchky, Craig Claiborne and Jay Jacobs. Decades before everyone was posting pictures of their shrimp salad, you had to wade through hundreds of words describing every dish in detail in order to get a mental picture of a meal.  Those words were dense with descriptors and sometimes the sledding was heavy, but it pulled you in, made you commit. And with that commitment came accomplishment — the sense that you actually knew something after you finished reading a food article or a review.
Epicures no longer have to put in the work to call themselves such. All they have to do is look at pictures and pay attention to whatever Thrillist, or 50 Best list, or award list is in the news this week. In 2018, galloping gourmets simply notch their belts, post photos, and call themselves connoisseurs.
But there's a big difference between helicoptering to the top of Mount Everest and actually climbing there. Unfortunately, in the food world — and especially in the world of social media as it pertains to food — these distinctions have all been wiped out. No one really gives a shit if the editor of Eater or Thrillist or Travel + Leisure actually knows anything about their topic, or has eaten in the restaurants they write about. All that matters is that they've distilled a very little amount of information into an easily digestible form, so it can be swallowed whole by the gullible public.
Like I said: marketing eventually ruins everything.
So, with these things in mind, where is this food blog to go? (BTW and FWIW: we've always hated calling this a "blog."  Blogs are for weird people who love posting pictures of ugly Renaissance babies and hungover owls. To us, Eating Las Vegas always been our website.)
A few things have become clearer to us in the last year:
Item: We've had it with the Strip. The nickel-and-diming of resort fees, paid parking, and such have stuck in our craw, but what has really cinches it for us is the stagnancy of ideas and the milking of old cows going on there. Wynn/Encore spent five years trumpeting its restaurants. Now, with a couple of exceptions, it's manned by a bunch of itinerant chefs. Perhaps Elaine Wynn can restore its F&B program to some of its former glory. (Hope springs eternal!) As for the rest of the bean-counting casinos: there hasn't been an original idea in any of them in a decade. I'm not saying I won't go to the Strip to dine, but I'm through writing about it on this web site. If you want to know what I think about its big hitter eateries, BUY MY BOOK! Given the lack of imagination going on up and down Las Vegas Boulevard, everything I wrote for the 2018 edition should be good for at least the next three years. I'll still post pictures of my dinners at Guy Savoy, Bazaar Meat or Wing Lei (see above, for example) on social media, but my days of praising them to the heavens on this site are over.
Item: I've been traveling a lot in the past two years and intend to keep it up. Expect a lot more stuff about my edible adventures abroad.
Item: I've been cooking a lot lately as well. (Little known fact: before I started writing seriously about restaurants in 1995, I had been a serious home cook for twenty years.) Therefore, we may even turn this into a food/cooking/recipe site (occasionally).
Item: Wine is a passion of mine . Wine writing is usually a bore. Expect the occasional post about what I'm drinking and why. I'll try to make it informative and not boring.
Item: Life in general is a passion of mine. Expect occasional blowhard observations about some obscure thing that interests me.
Item: Cocktails, spirits and whiskeys continue to fascinate me (beer less so), so expect an occasional dissertation about what and where you should be drinking.
Item: I promise you I will never, ever, subject you to my politics. There are more than enough political writers in the world. Not even I am interested in my political views. Politics is a boring little game played by small-minded little people, and the only reason we are inundated with it (in the press) is because it is one of the few human activities that is going on all the time.
Item: The one exception to the above rule will be gun control. I have felt strongly about gun control  all of my adult life– because I believe we all have a moral obligation to prevent murder. If you're one of those psycho-sexual, barrel-stroking gun-loving, 2nd Amendment freaks, don't read me. For the rest of you, I will try to keep my outrage to a minimum.
Item: We've been reading a lot lately…and may even throw in an occasional book review.
Item: Asian food/Chinatown/Spring Mountain Road: I expect to be eating a lot more Asian food in the coming year and reporting on it more frequently on this site.
Item: My days of searching out cheap taco shops, food trucks and burger bars are over. I still enjoy a good sandwich (and great tacos), but it will have to be pretty awesome to get me to write about some bit of meat slapped between some bread.

Item: Downtown Las Vegas is booming and I'll continue to be its biggest booster.
Item: The name of this site may be changing. It's going to be more about other things than just "Eating Las Vegas." More likely the title will be something along the lines of:
JOHN CURTAS is
Eating Las Vegas
Traveling the World
Drinking More Than He Should
and
Telling It Like It Is
….or something like that.
In the next few weeks (after we return from New Mexico this weekend), we will be highlighting a few of our favorite meals of the this (still young) year, and then shutting things down (on April 1) for a month or so.
When next we re-appear (sometime before Summer), you can expect a stripped down site, composed mainly of our prose, and, as always, a few tasty snaps to accompany the articles.
As always, bon appetit to all.
(Jews met, and protested ELV)
Hell hath no fury like a deli lover scorned.
And scorned they were. And furious did they become.
And so it came to pass that they attempted to strike down upon me with great vengeance and furious anger.
And therein lies the tale.
Before we begin, let's get two things straight: I love Jews, and their food. Especially their Ashkenazi-American-Jewish-deli food.
Even before I knew a rugelach from a gefilte, I was a lover of the Jewish culture.  I consider the Jewish faith to be the best, most sensible and loving of all religions.
If I were a religious man, I would be Jewish.
But some Jews have a problem: they wouldn't know a great piece of pastrami if it bit them on their bialy.
And even if they don't know their kashrut from their kreplach, boy do they have opinions.
And when you start splitting Talmudic hairs with them, you better gird your loins for a fight.
First some background. I'm an old deli aficionado, as my father (a Greek) was before me. I was practically raised in Ronnie's in Orlando, Florida — which was a direct copy of Rascal's and Wolfie's in Miami Beach. And if you don't think they knew from delis in Miami Beach back then, you're a putz. Or at least a schlemiel.
From the 1970s through the 1990s whenever I was in New York, a stop at the Stage, 2nd Avenue, Carnegie or Katz's was mandatory. When I was out west, you'd find me at Canter's or Langer's. In Chicago, it was Kaufman's and in Montreal, Schwartz's. I even remember at stellar experience at the Gotham Deli on 47th Street, in the heart of the Diamond District, back in the Eighties that might've been the best bagel I ever tasted….next to Barney Greengrass's….which was second only to Schwartz's…none of which held a candle to the sweet-sour little pumpernickel rolls (wrapped around tiny bits of melted onions) at the Ronnie's of my youth.
Most of those mentioned are now closed. In New York, Katz's continues to hang on, but the the rest of them are history. On the west coast, the famous ones persevere against all odds. (There's even been an infusion of new Jewish deli blood in L.A. with the opening of Wexler's.) But in Miami Beach, where my deli education began, good Jewish food is harder to find these days than a heterosexual.
All of which is by way of establishing my bona fides for this type of food. I love it the way only a person raised with something can. The deep, rich, mahogany red of great pastrami pulses through my blood every bit as much as my matching hemoglobin. At various times of my life, if you had opened a vein, I'm sure it would've smelled like corned beef on rye.
Which is why I was excited when Canter's decided to come back to Vegas and open a store in Tivoli Village. (Some may remember they had an outlet in the Treasure Island hotel that skedaddled some years ago.)  The original Canter's on Fairfax Avenue in L.A. is an institution. Although I've always found its sandwiches a notch below Langer's, I vastly preferred them to the so-so stuff at the celebrity-studded Nate 'n Al. (Further proof, if any is needed, of the inverse relationship between great food and famous people.)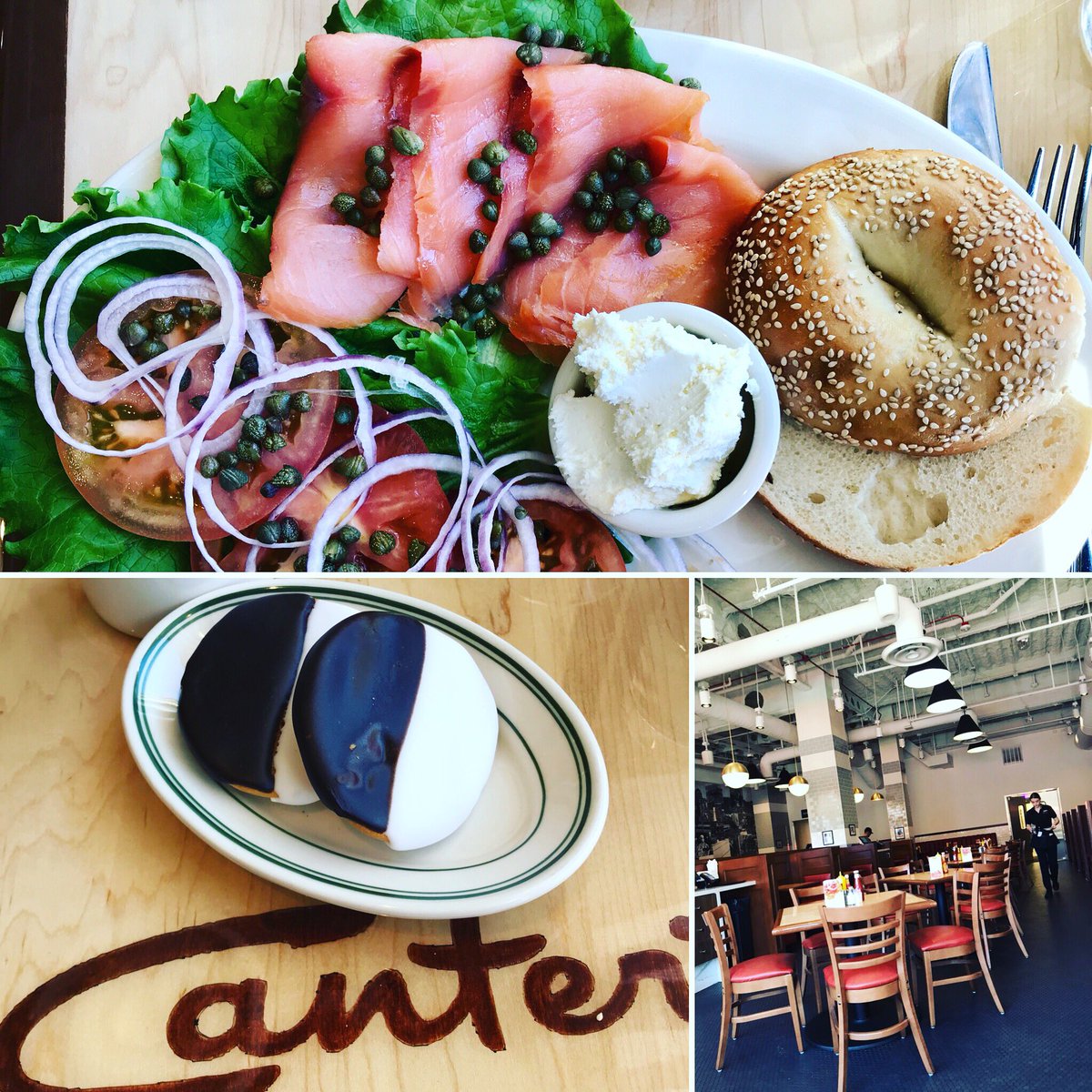 It all started with this opening salvo on my Facebook page: "There ought to be a line out the door at Canter's Las Vegas. But I bet there's a 20 minute wait for a table at Mimi's and the Bagel Cafe – where everything comes out of a bag or a box." (It was a poor choice of words, since deleted, as I'm sure everything at the Bagel Cafe does not come out of a box — it just tastes like it.)
It started out as a mild controversy, as one of my Facebook friends weighed in a statement,"The owner claims they make all of their food from scratch."
To which I replied:
Really? They do their own baking? (It never smells or tastes like it.) Cure their own meat? Make their own bagels? (possible….then why do they look and taste like the bagels at dozens of places around town?) Do they slave over salmon? Nourish the nova from the time they fillet the fish? Roll out their own rye? Do they have a cadre of cooks in the back making everything from the tuna salad to the shredding potatoes for the latkes? Color me skeptical….Or perhaps we just have different definitions of what "making things from scratch" means…
What started as a tickle of tendentiousness swelled into a raging river of retorts, ripostes and rejoinders.
The comments ranged from the thoughtful:
[Canter's] is like a pop-up deli missing many of our major top food items.
Desserts and pastries better at Bagel Cafe; pastrami and corned beef better at Canter's.
To the underwhelmed:
Service was excellent, pancakes were heavy and chewy….pastrami a bit dry to my liking.
To the absurdly hyperbolic:
The matzoh ball soup at Bagel Cafe is ten times better than that at Canter's.
To complete disagreement:
I enjoy Bagel Cafe very much and didn't agree with John Curtas.
To the totally disagreeable:
Canter's is disgusting. (ELV note: Canter's is not disgusting, and the person making the comment thinks the best Jewish deli in America is in Texas — because we all know how high the deli bar is set in Texas.)
Then I got a little arrogant and pushy (I know, quite a surprise) when responding to those trashing Canter's:
Canter's has the best bagels I've tasted in town. It doesn't duplicate the magic of the original, but in Vegas — where we haven't had a decent deli in 30 years — it's as good as you're going to get. And BTW: your friends (who say otherwise) probably don't know anything about Jewish food.
Finally, after dozens of comments, I weighed in with what I thought would be the end of it:
Here's the bottom line: Canter's actually cooks and prepares all its own food. Bagel Cafe (where I had eaten many times over the years, and seen the Sysco trucks and viewed the purchased meats in the counter) tastes pre-made. To those of you who say, "[Canter's] is not as good as…." – I leave you to your pre-packaged mediocrity.
Then it was really on. There were comments upon comments and threads within threads and it all became exhausting after a while. (In all, I think there were well over 200 comments — which is amazing considering that this web site (and my FB page) is lucky these days to a dozen people commenting about one of my reviews.
Many agreed with me that the Bagel Cafe is a mediocre deli experience at best. The real fressers in the threads pointed to how well steamed and hand-sliced Canter's meat is. (Those busy defending their BC turf hardly ever articulated why anything there was superior in any way.)
For the record, I did give props to the chicken noodle soup at the Bagel Cafe. It's about the only thing I've ever had there that impressed me.
My favorite comment was:
I'm ashamed to see some of my fellow Yidden don't know from great pastrami and corned beef. We finally get a world-class place and people just kvetch. This is why we can't have nice things. (This comment even included a link to David Sax's "Save The Deli" – a book I doubt anyone associated with the Bagel Cafe has ever read.)
But then, a day later, things got really interesting when the Bagel Cafe itself started weighing in:
I am the owner of The Bagel Cafe. You must immediately take down your slanderous comments….we do, in fact make our food, in house, fresh daily. Shame on you.
To which I replied:
Please explain "make our own food fresh daily" – I've asked questions and I'm skeptical. If you actually: 1) do ALL your own baking; 2) cure your own meat and fish; 3) smoke your own pastrami; and 4) make all of your salads and soups from scratch; etc…I will not only apologize, I'll come eat there.
His response:
Sir, you are not welcome at the Bagel Cafe…I will not continue to engage with you.
I also heard from the general manager of the BC who gave me the usual "We've been in business forever, everyone loves us, how dare you say anything bad about us blah blah blah…" — to which I responded with the same questions I posed to the owner. I even requested he send me pictures of all of the curing, smoking, and baking going on there, with my assurance that I would retract any comments that turned out to be untrue.
His response was to block me from any further conversation.
And so it continued…for days.
At one point, BC acolytes were purposefully posting bad reviews of Canter's on Yelp to (I guess) try to enhance their reputation by besmirching another's. Classy.
People went nuts accusing me of all sorts of things, but I never did get my questions answered to my satisfaction, and my satisfaction demands more than the owner and his relatives telling me, "We cook all our own food."
Bottom line: My three meals at Canter's have been really really good. It has demonstrably better sandwiches, meat, cheesecake, bagels and fish than Bagel Cafe. (The coffee is also great, too.) If people don't want to believe it, that's their business.
Bottom line #2: Just because you like a place doesn't mean it's any good, and just because you're born into a culture doesn't mean you have a clue about quality. There are Italians all over America who swear by shitty Italian food, and Americans who wouldn't know a good cheeseburger if it bit them on the bun.
The next time I want a corned beef sandwich, I'm heading to Canter's. The rest of you, I leave to your mediocrity and this message: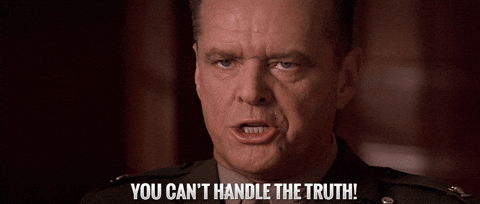 CANTER'S LAS VEGAS
330 S. Rampart Blvd. Suite 160
Las Vegas, NV 89145
702.444.0407
http://www.canterslv.com/canters-tivoli-village/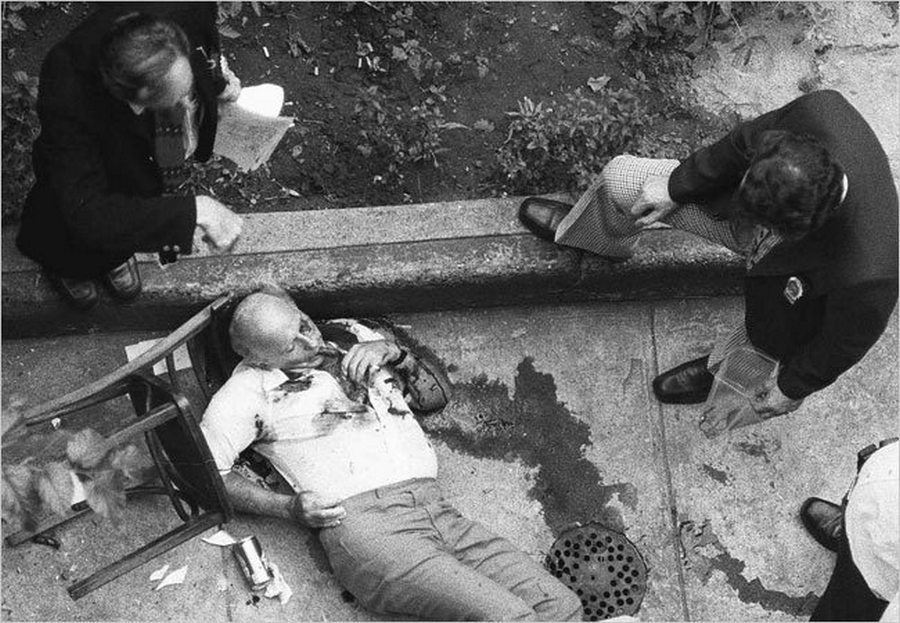 ELV note: We temporarily interrupt this web site's obsession with food in order to share with you a serious, personal anecdote. Because sometimes there are things much more important to talk about than where to eat, and because we believe everyone has a moral obligation to (try to) prevent murder.
Several decades ago, when I was still practicing criminal law, I happened upon a homicide scene where I knew the detectives. One of them with a particularly morbid sense of humor (homicide dicks are famous for their gloomy humor) asked me if I wanted to see the body. (He joked that since I might end up defending the perp, I might want to see the other half of the equation.) "Sure," I said, so he led me over to a parked car.
Inside was the driver with his head resting on the steering wheel and twisted to the left as if he were leaning forward and trying to see something out the driver's side window. His eyes were wide open, and you wouldn't even had thought he was dead if you just casually glanced at him. From a distance of about five feet, the only odd thing about the body was its stillness and a small black indentation — about the size of a nickel — just below the left cheekbone. There was no blood on his face, and it being nighttime, at first I saw no blood anywhere else, either.
"What happened," I asked the detective, "how did he die?"
"Since you asked, counselor, come with me."
With that we walked around to the passenger side, took out his flashlight and shined it through a curtain of blood and what looked like wads of chewing gum stuck all over the side window. Inside I could see a ragged, gaping hole the size of a large man's fist had been blown out of the back of the victim's skull. A mosaic of flesh, brains, blood and bone dripped from every interior surface as if someone had sprayed it there with a fire hose. I can still see the shards of skull stuck in globs of pink-grey brain.
"Must've ruined his whole fucking day," the cop quipped. It certainly did mine.
Impressions like that are powerful and never forgotten. They are far different from what you see in violent movies, or watching people shoot pumpkins with firearms. They also make you much more sensitive to what really happens when people are shot. You can't compartmentalize it with distant sympathy. You can't create a gauzy, intellectually-removed effect of poor bodies antiseptically slumped motionless in a sleep-death of sadness. No, what you live with is the knowledge of just how violent, bloody and revoltingly grotesque their death was.
Gun nuts and the gun lobby don't want you to understand just how destructive their implements of death are. Guns are, first and foremost, killing machines. And they do their work most effectively. Hunting is about killing things and self-protection is about killing people. Hunters at least are well aware of the power of firearms. I don't think they're the ones behind all the political nonsense spewed forth by the NRA. The self-protection nuts are the bigger problem. They are the ones who have been convinced they "need" guns for some unknown boogeymen who are out there (usually, other gun nuts), or that guns are cool.
If more people saw what a gun really does to a human body, that "cool factor" would be greatly diminished. If gun-control advocates (which greatly outnumber those who still believe in the myth of the 2nd Amendment) saw the blood, the wounds, and the faces of shooting victims, lying there in sticky, putrid, purple-black pools of their own fluids, the gun control movement might galvanize in the same way the Civil Rights movement did when the public saw pictures of lynchings and dogs biting through the legs of protesters.
It's time to show the bloodshed. There are photographs of those 20 Newtown children slumped bloody across their tiny desks with gaping bullet holes in their terrified, disfigured faces and little chests. There is, I'm sure, a photograph of the fatal neck wound my friend Cameron Robinson suffered on October 1st — a gun shot that snuffed out a young life just as it was beginning. People need to see this shit — literally see the shit, and the blood, and the guts, and the brains, and the bone shards — in order to break the murderous stranglehold the gun lobby has on our politics.
People need to have their whole fucking day ruined, too.