We practically tripped over this sign today as we were walking downtown at lunch.
Needless to say, we were appalled.
ELV note: Several of our loyal readers went by PublicUs today for lunch and found the place closed. Apparently a power outage forced a closure of the premises this morning and, as of his writing, the restaurant/bakery has yet to re-open. We at ELV shall keep you informed.
PublicUs means "For the People" in Latin.
PublicUs — the restaurant — means there's another good place to eat in downtown Las Vegas. Hashtag: #DTLVEats.
PublicUs — the restaurant — is also a bakery. A bakery that's baking its ass off like downtown Vegas has never seen before.
PublicUs opened its doors for the very first time at 7:00 am this morning. We were customer #3.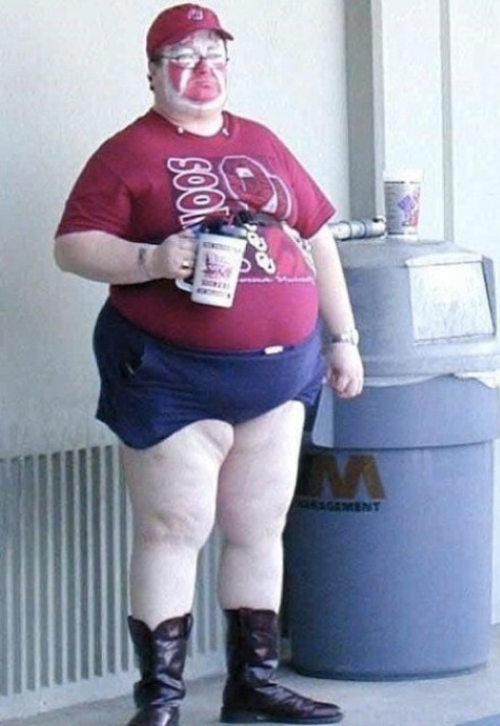 Ever since the Millennials became the inmates running the asylum, we at ELV have noticed a decided drop in manners, dress, etiquette and general good behavior in the restaurants of Las Vegas. (To be fair: things have been improving lately, with youngsters and boomers alike showing a certain respect for looking and acting their best. Witness the crowds at Carson Kitchen or Bardot Brasserie any night of the week.)
Nevertheless, it seemed a good time to go through some of our essential, restaurant rules of the road, if you will, and remind our loyal readers why good behavior generally insures a great time.
At Eating Las Vegas, we never:
– Shout or wave money to get a bartender's attention.
– Wear shorts anywhere but the beach or beside a pool (such as at our palatial manse).
– Show up drunk for dinner.
– Show up drunk anywhere. (It is perfectly okay to get drunk at dinner – or the watering hole of your choice – but arriving in that state is bad form.)