It's that time of year boys and girls, the time when ELV — the man, the myth, the arbiter of all things tasteful in Vegas — is hard at work updating his research for the next edition of EATING LAS VEGAS – The 50 Essential Restaurants. (Yes, we know the most recent edition hit the newsstands only a couple of months ago, but we are planning a bigger and better edition for 2017! Set to be published in mid-November, just in time for Christmas giving!)
What this means is we are out and about almost every night, checking on menus, taking stock of chefs, parsing various delicacies, and making hairbreadth decisions on who makes it into the pages of the next edition.
What it also means is that we've been eating a lot of pasta lately….and loving it.
Take for example Francesco di Caudo's silky, garlicky and spicy spaghetti aglio e olio (spaghetti in garlic and oil, pictured above).  It is deceptively simple — appearing as barely anything more than a fist-sized tangle of noodles on a simple white plate. But what you bite into is the stuff macaroni dreams are made of.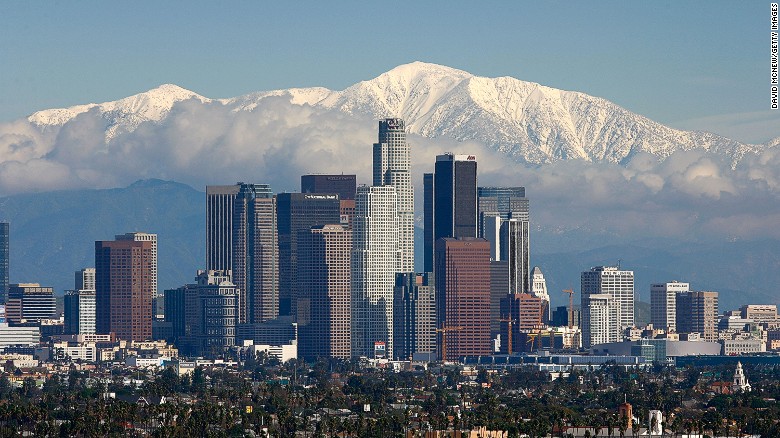 I'm still in a bit of shock from my long weekend in Los Angeles last month. Shock from the mediocre meals I had. Shock from spending hours navigating the filth and rubble of downtown L.A., and shock from how I was sold a bill of goods describing how a "downtown Renaissance" was going on there. Something is going on all right — every block seems beset by either new construction or a condo conversion — but the progress has been glacial since last we visited a few years ago, and don't hold your breath if you expect it to look like mid-town Manhattan (or even downtown Seattle) anytime soon.
(Photo by Cierra Pedro)
Do you like a good sandwich?
I know I do.
If you're like us and our staff, you think that John Montagu, the 4th Earl of Sandwich did the world a solid in the 18th Century by placing his lunch meat between two pieces of bread:
(Photo by Jon Estrada)
….the better to expedite his eating and not interfere with his gambling habit.