(The dude who hired Susan Stapleton)
Eater Las Vegas has gone from bad to worse. Leaving us to believe that Susan Stapleton —  the absentee hack who runs it — must have some magical powers over her bosses at Vox Media to keep her position. Stapleton literally phones in her "coverage" of the Las Vegas restaurant scene, as you'll read below.
Our theories are many as to how SS keeps her job, but they've centered on several distinct possibilities:
> Stapleton works cheap.
> Stapleton has pictures of Vox Media Editorial Director Lockhart Steele ( pictured above) fondling her. (A revolting proposition admittedly, but hey, it could happen.)
> Stapleton has pictures of the  Vox Media CEO having sex with a goat.
> Stapleton is drinking buddies with the person who pays her $14.11 a week to post her worthless tripe about Las Vegas restaurants.
Stapleton has convinced her editors that the Las Vegas food scene is so paltry, so unsophisticated, and so bereft of talent (both in the kitchen and at the keyboard) that even an out-of-town, know-nothing, booze-hound can report on it.
(Did Susan catch them in flagrante goat-lecto?)
The only way Eater Vegas would get better would be if there was a concerted effort by chefs, diners, foodies, p.r. types and other assorted interested parties (i.e. people who actually live here) to write to Vox and complain about the terrible job their absentee writer is doing, and what a disservice to our community she is.
(The complaints would start and end with the fact that Stapleton lives in fucking Iowa fer chrissakes and "blogs" about Las Vegas by just re-printing press releases and calling it "content". They might also include the fact that "Bradley Martin" does not exist, and was invented by Stapleton to make it appear as if she had a staff. How insanely fraudulent and childish is that?)
She wrangled the job 8 years ago and they seem content to pay her a nickel a word and keep the world's shittiest restaurant blog alive….while thumbing their fat, stupid noses at our community.
These complaints will never happen, of course, because all the big hotels LOVE whatever publicity even a crap website like Eater Vegas provides….and the little, local joints need the exposure. So even if Stapleton is worthless, they're all afraid of her famous vindictiveness (She loves to write whiny/bitchy letters to anyone who criticizes her or the web site, or threaten them, or block people, or worse.)
Under these circumstances, the very existence of Eater in Las Vegas is a slap in the face to our entire food scene. A number of people have tried to get the gig (remember: Stapleton announced her "retirement" a few years ago), but Vox let her keep the job even after she left town.
It's all quite pathetic….and a testament to how the internet has pretty much ruined food writing, and how little Vox thinks of food writing.
Don't believe me? Try this piece of word-smithing  on for size:
The steakhouses of Las Vegas have a new rival with the opening of Bavette's Steakhouse & Bar at the Monte Carlo. Chicago restaurant group Hogsalt dances onto the scene with this classic with a French flair take on a traditional steakhouse.
Customers can find chilled seafood towers, a peppered duck and goat cheese terrine, and crab cakes to start. The restaurant serves a double-bone Berkshire pork chop, lamb chops and spiced fried chicken.
But the real stars of the show? The steaks. Bavette's uses USDA Prime with its Chicago cut classic rib-eye steak and dry-aged bone-in New York strip steak aged for 42 days. Vegetarians can order from their own special menu.
One must usually go to a children's menu (or a ninth grade writing class) to find prose so scintillating.
For the record, yours truly has nothing against Eater National, and even enjoys reading the Eater blogs in other communities. But what is going on here (that has been going on for years now) is beyond the pale. (For those of you who don't understand our outrage, look at it this way: Imagine a political columnist covering your city who lives four states away, or a sports writer with a nationally-sponsored Dallas Cowboys blog who never sets foot in Texas.)
The solution is simple: hire someone local who knows and cares about the Vegas restaurant scene — not a washed up cow who's milking the gig. But until that happens….
The very existence of Eater Las Vegas is a continuing insult to our food community.
A pox on you, Vox.
And shame on you, Susan Stapleton. You don't live here. You don't work here. You don't eat here. And you know nothing about what's really going on in our restaurants. All you do is read this blog, press releases, my social media feeds, and few other outlets, and then aggregate/plagiarize articles into something that feeds your corporate master. You are a sorry excuse for a writer and you know it. You've embarrassed my city long enough.
And while I'm at it: Fuck you, Lockhart Steele. Payback's a bitch, and her stripper name is Karma.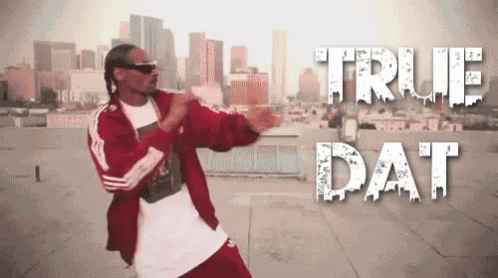 (Oscar Goodman – consigliere, capo dei tutti capi)
So me an da paesans wuz gettin' pretty messed up da udder nite. Ya know whad I'm talkin' about?
Let's just say we wuz so umbriag our capicolas felt more like muzzarell.
Der wuz tree of us, and boy were we were sesenta fame and needed sum beef and we needed it pronto.
One of my jamokes, Vinnie Boombahts sez: "Hey, Jabrone! Why donts we head to Oscar's Beef, Booze and Broads?"
I sez, "Fuggedabadit….that's not a good idear."
He sez, "Ahright ahready….then where do youse wants to go?"
I sez, "I ain't never had no buona fortuna there…and I'm sorta kinda persona non grata, gabish?"
Now, this goombah of mine, he's a gavone, a real chooch, always with the agita, so I told him to go "ah ffangul," and he "iamo," and I said, "haicapid?" and he called me a mamaluke, and I called him a scorchamend, and somehow we ended up at Oscar's.
And you know what? We had a whale of a time.
We started at the bar at happy hour, and were pleasantly surprised (blown away really) by how great everything was. It was just the three, chopped prime rib sliders that grabbed our attention, but also a remarkably fresh, and a no-filler-allowed crab cake: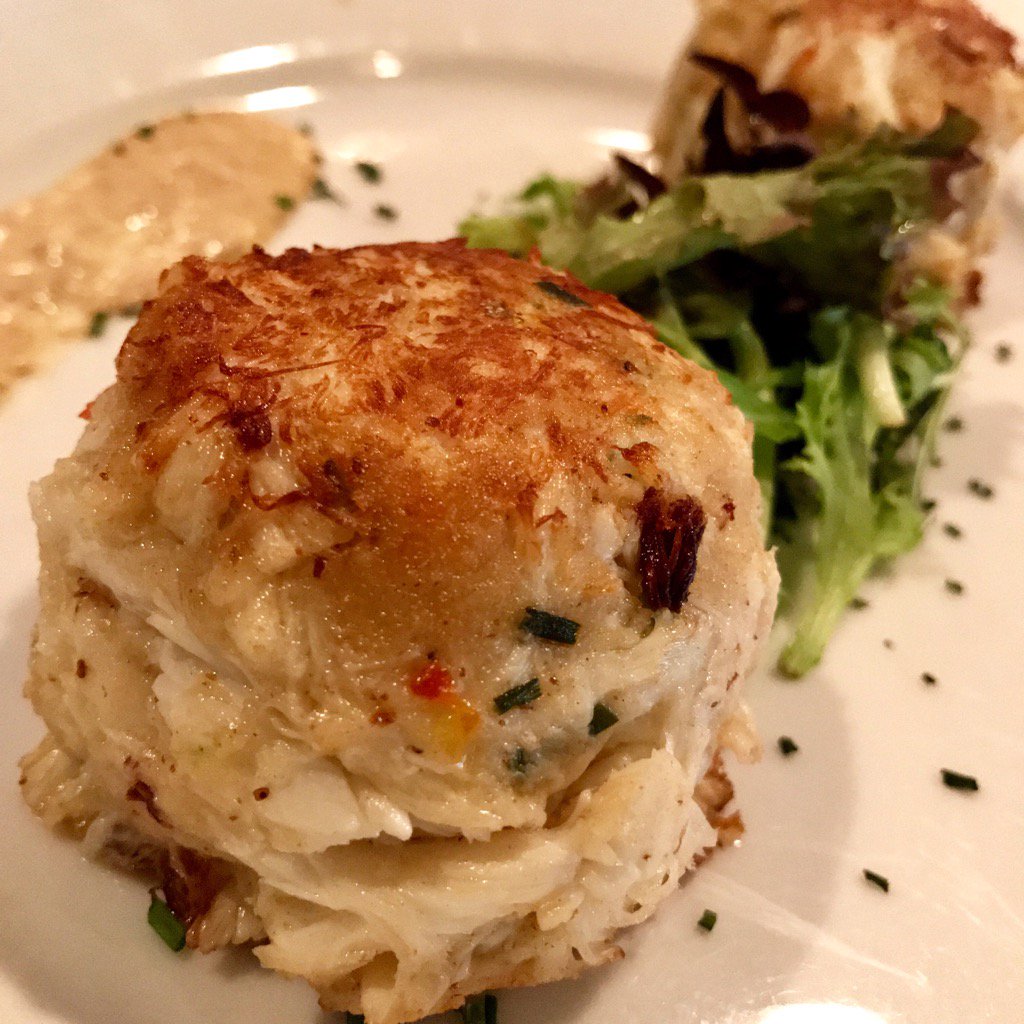 …that was the definition of this steakhouse mainstay.
Almost as good (if a tad tough) were the Mob (chicken) Meatballs: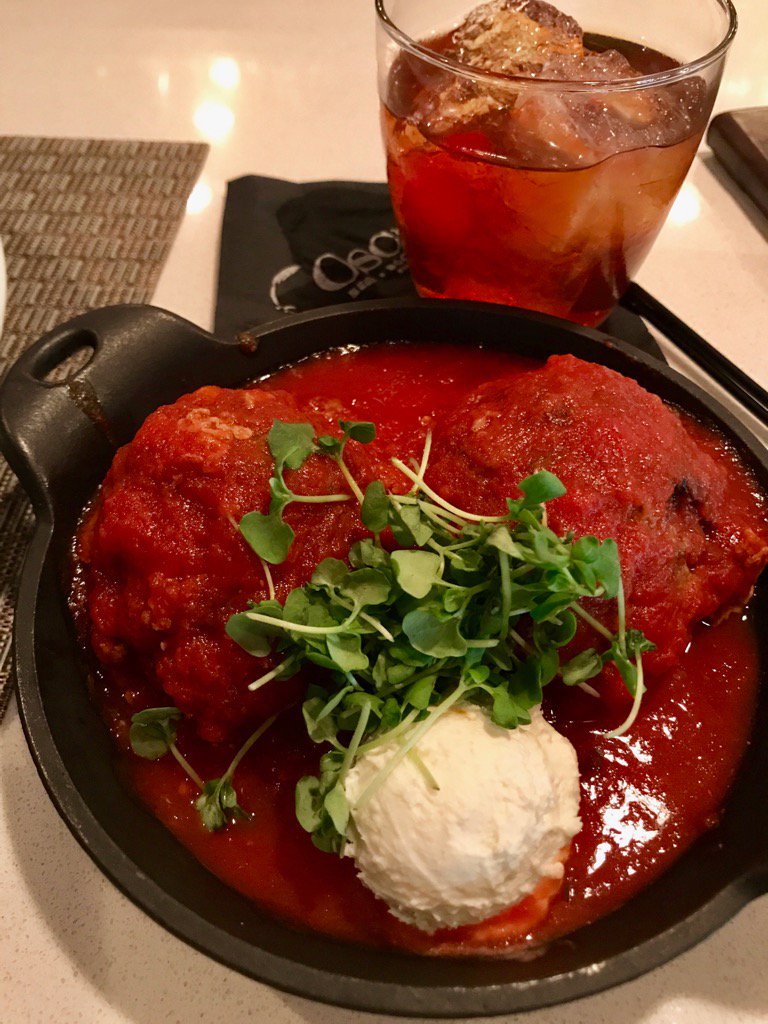 (Happy hour of champions: meatballs, marinara, and a Manhattan)
…and a series of side dishes — creamed, but not-too creamy spinach, fresh roasted corn brûlée, asparagus cooked right — all served with classic cocktails containing just the right amount of kick-your-ass.
The main courses in the dining room measured up far better than I remembered from four years ago, when I wrote a none-too-flattering review of the place. Back then, the dishes seemed as flaccid as Fredo Corleone. Now, the filet was as perfect as a filet mignon can get — and seasoned just right by the kitchen: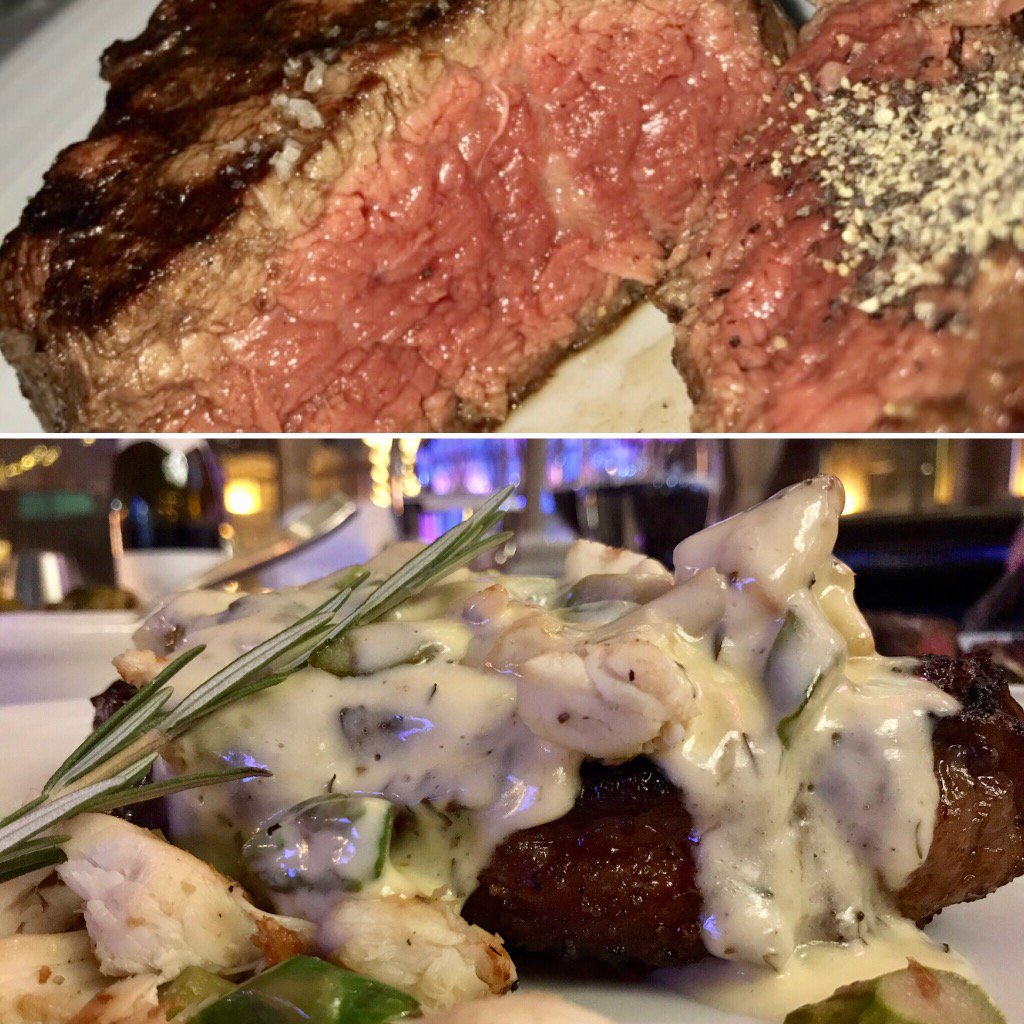 …..and the strip sirloin smothered in crab, asparagus and Bearnaise was the kind of throwback indulgence that made you long for the 70s. A couple of the sides (Brussels sprouts, mushrooms) were by-the-numbers, but the "extraordinary" mac & cheese was cheesier than a Wayne Newton love song.
I'm not sure when Oscar's got its act together, but obviously, sometime in the past few years it has. Executive chef Jeffery Martell oversees a big menu (too big, really), but he's pulling it off and people have obviously responded. (The joint was jumping even on a Tuesday night.)
So, whether you're with intelligent, discriminating friends, or the stunads and scustumads that yours truly drinks with, whether you're mortadafam or just want a quick bite, Oscar's has you covered. It may not be ready to muscle into Strip steakhouse territory, but the throwback food and booze is tutto bene! Gabish?

OSCAR'S BEEF, BOOZE & BROADS
Plaza Hotel and Casino
1 Main Street
Las Vegas, NV 89101
702. 386.7227
What's that old joke? If you see the fork in the road, take it.
Well, loyal readers, Eating Las Vegas is at a crossroad.
Writing about restaurants seems more than a bit trivial in these troubled times.
On the other hand, there's a lot of cool new stuff going on.
And a lot of old stuff continues to shine  — like the sides and steak yours truly had at CUT the other night: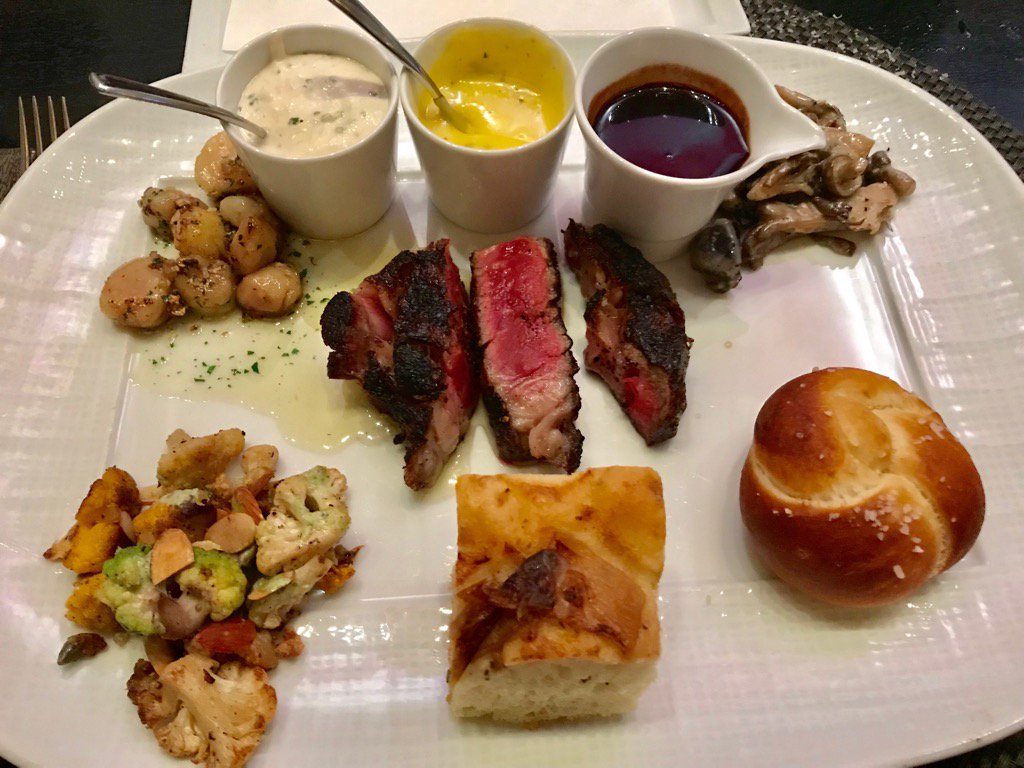 One part of me wants to dive in and tell you all about the great meals I've had recently at:
Allegro
Chuchote Thai Bistro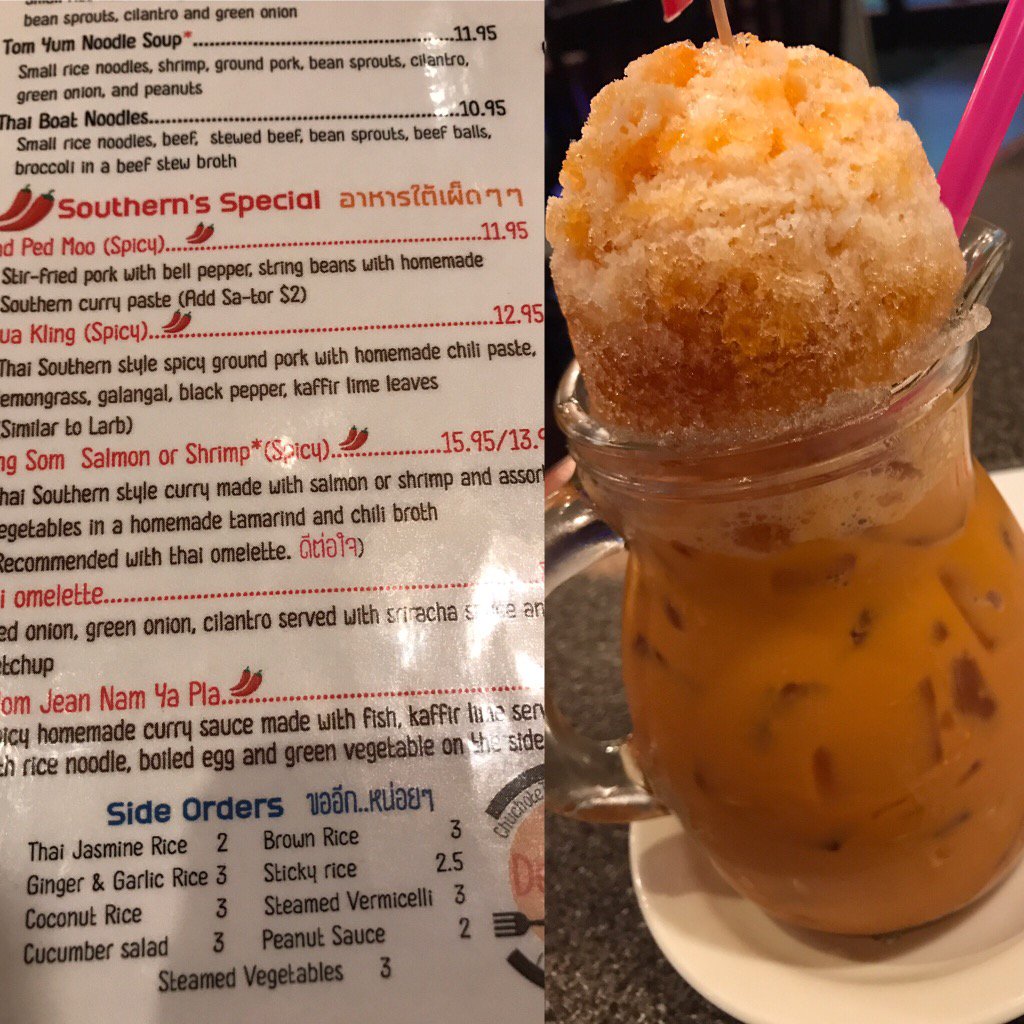 Le Cirque
Cafe Breizh
7th & Carson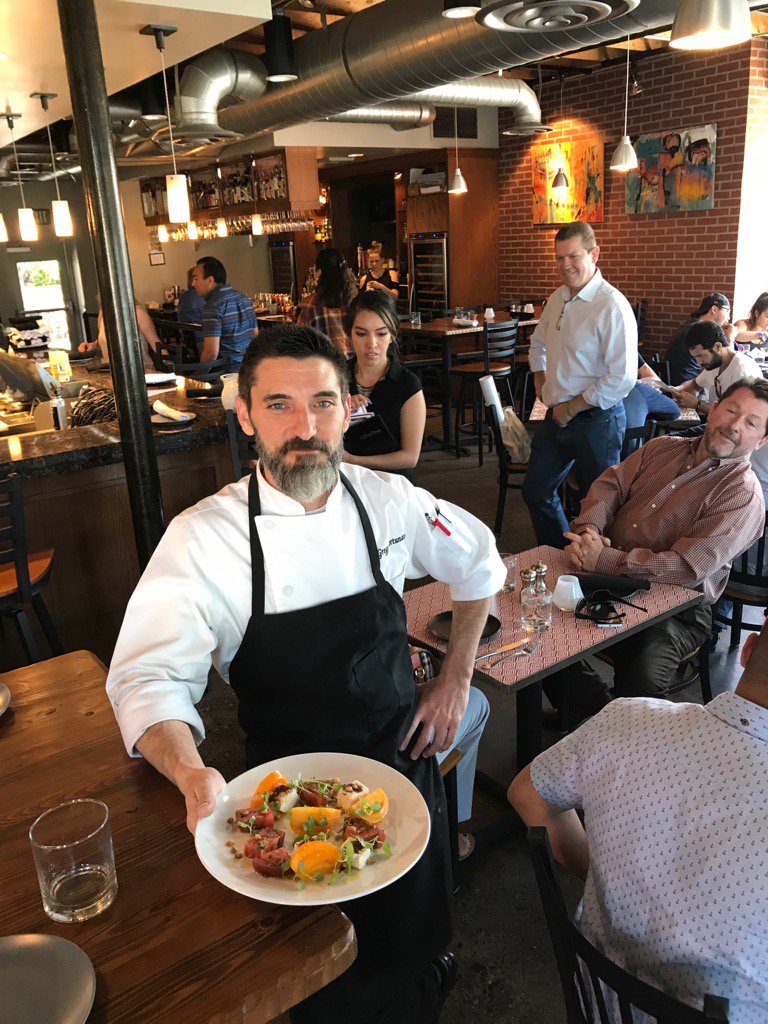 The Black Sheep
Hofbräuhaus (yes, the Hofbräuhaus)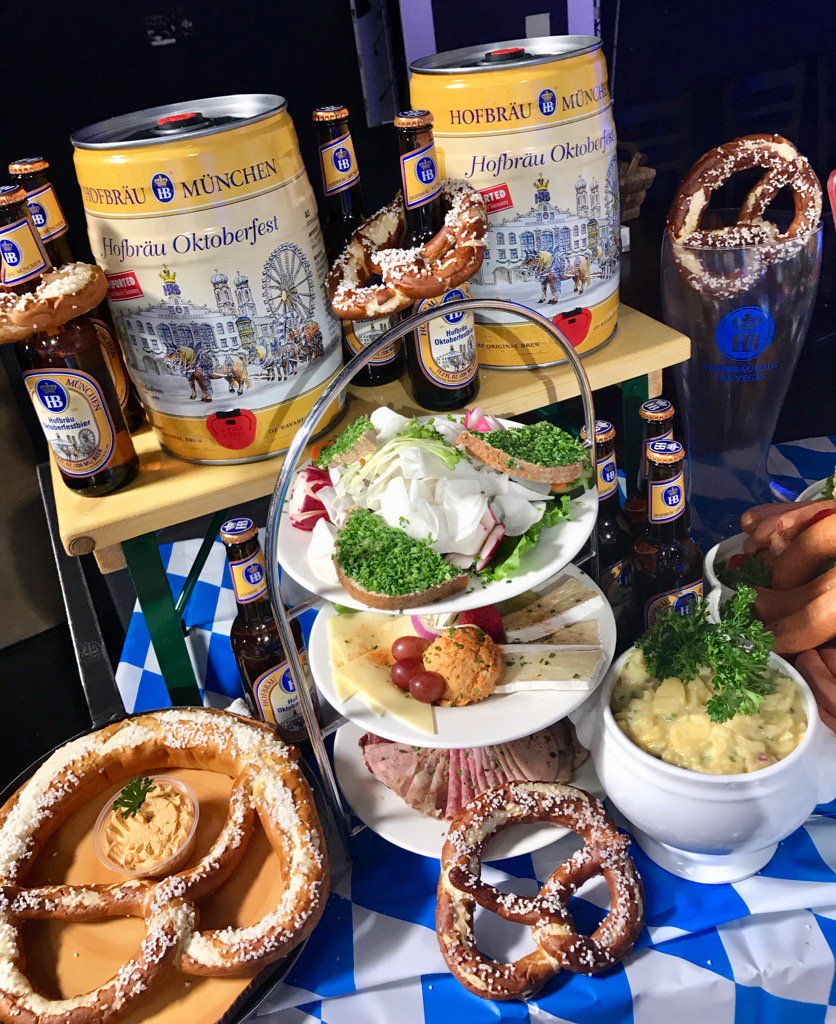 Bazaar Meat
The aforementioned CUT
Oscar's Beef, Booze and Broads (yes, Oscar's Beef, Booze and Broads)
Prosecco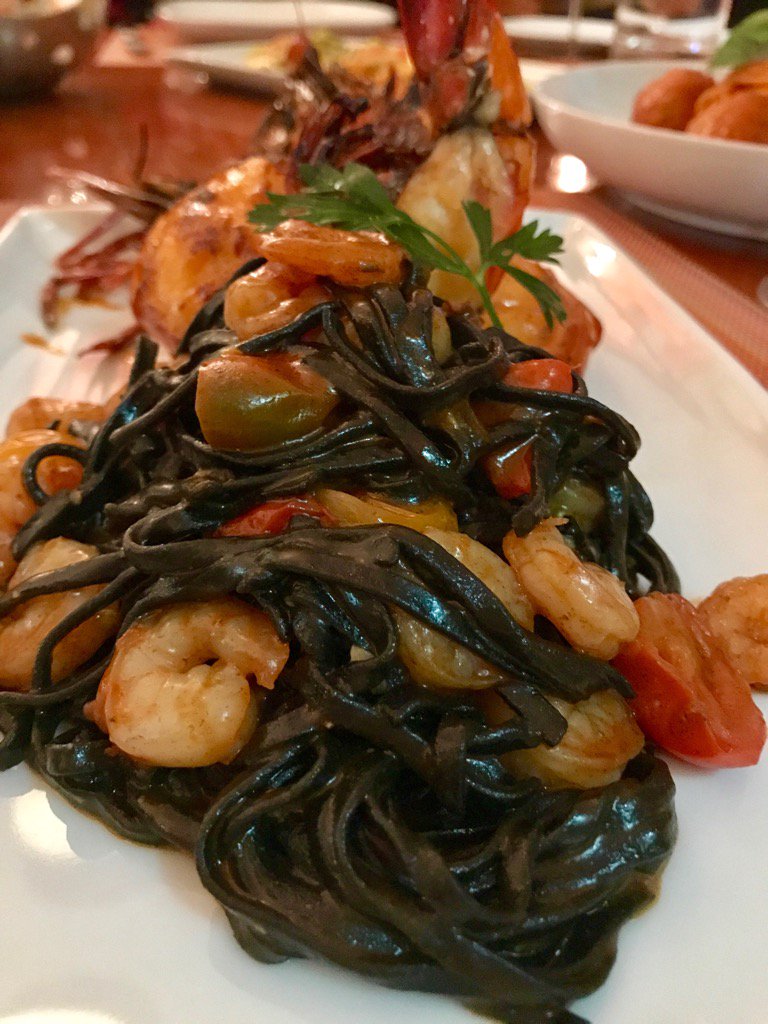 Bardot Brasserie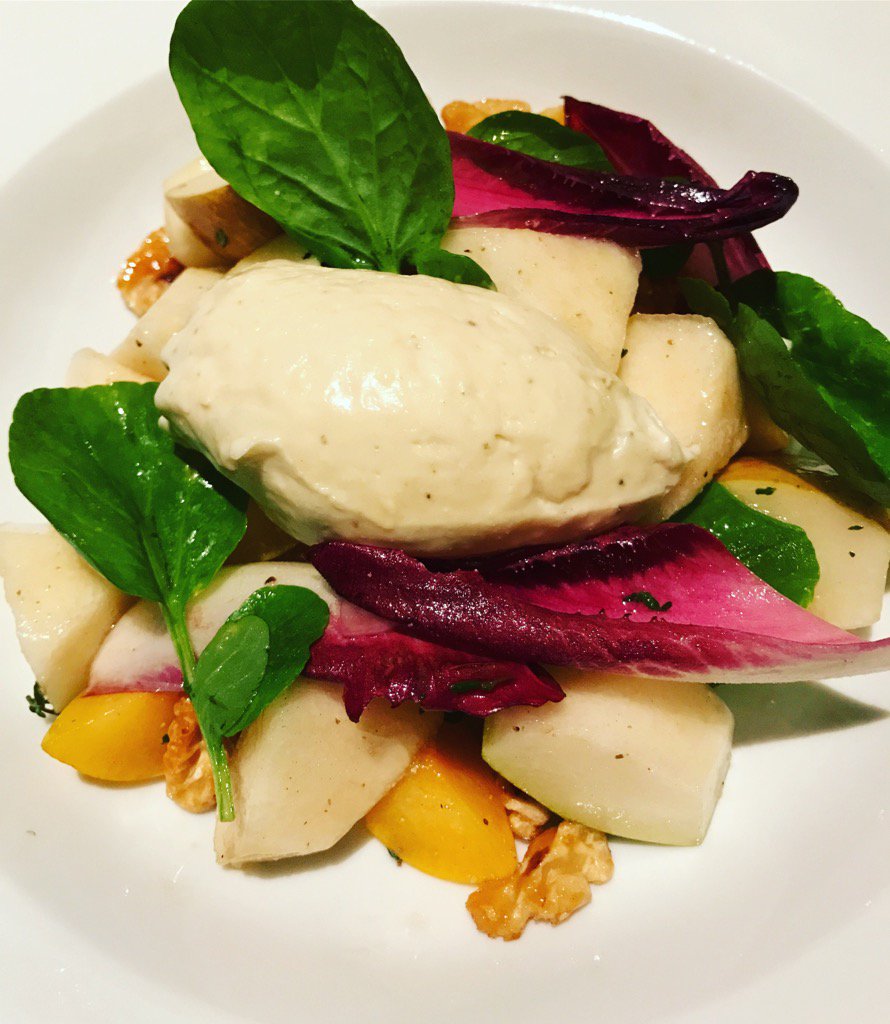 MB Steak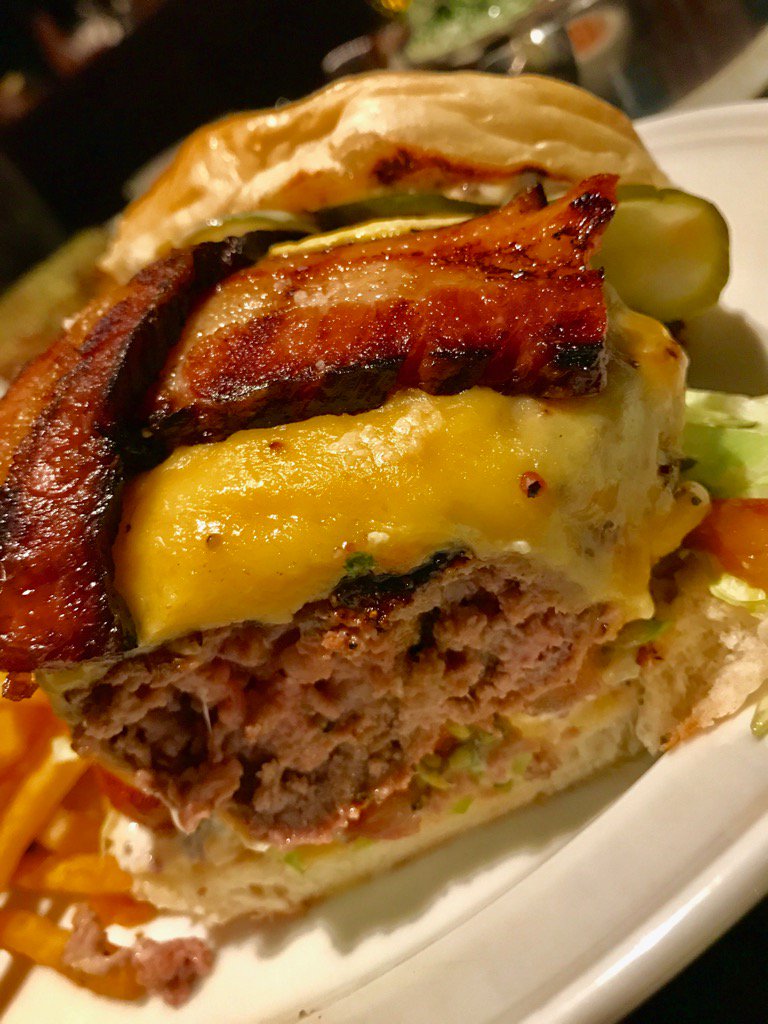 Ferraro's
Casa Don Juan (yes, that Casa Don Juan)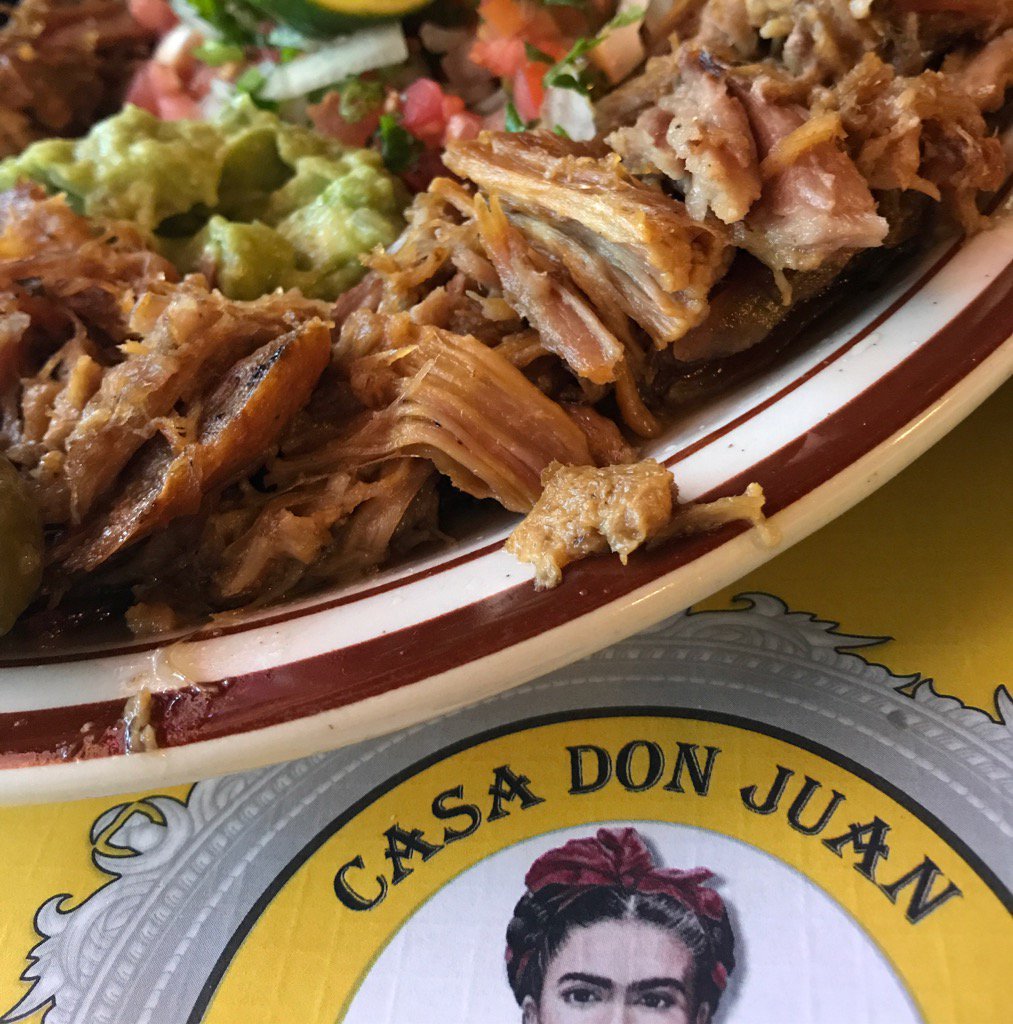 Chada Street…and…
Morel's Steakhouse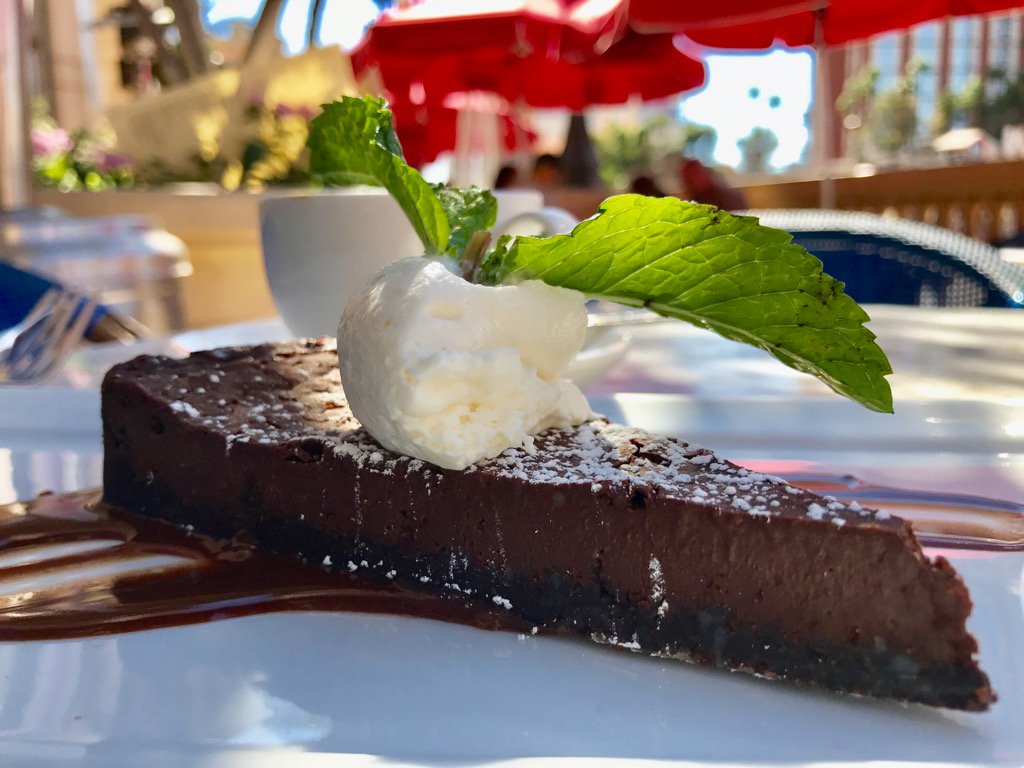 …just to name a few.
But my heart is heavy, and the blogosphere ain't what it used to be.
Tens of thousands of people used to want to read these restaurant reviews, now but a few thousand do. Facebook and Instagram turned everyone into a food blogger (this is not a bad thing), and in so doing, created a world where the audience is small for anything but mindless listicles, gossip and food porn.
My personal theory is that once camera phones got better, around 5 years ago, everyone could see decent pictures of what a restaurant's food looked like. When that happened, reading about it became a chore for all but the most ardent foodies. In other words, blogs like this had a mass appeal right up until the masses could look at purty pictures to hit their low information threshold. Thus did clickbait like "Top 5 Tacos in Town!" and "David Chang's Favorite Pizzas!" supplant actually learning about food.
Simple-mindedness is the rule these days, no matter the issue, no matter what the topic. The dumbing down of America extends to subjects as diverse as climate change to politics to sports. No one is diving deep; everything is visceral or the Cliff Notes version. Even the President of the United States.
Speaking of mindlessness, people are being murdered wholesale in our country, and not enough people care enough about that, either. Because you know, freedom. If that's not enough to sober me right out of restaurant writing, nothing is.
No matter how you slice it, there's nothing deep about food writing. Food writers, critics, journalists, nutritionists, etc., are all doing different forms of the same thing: imparting information (and opinion) to the public to help it eat better, tastier, healthier food. No rocket science in that. Precious little politics, too. But if you want to learn something, you have to pay attention. Just like in elementary school. And just like elementary school, most students would rather be told the right answer than figure it out for themselves.
Loyal readers, I have grown weary of helping you figure it out for yourselves.
About the only thing that keeps me writing these days is contemplating what is left of the Vegas food writing community should I retire. Years ago, I hoped that the free weeklies would morph into a true voice for our food and restaurant scene. All they've morphed into is a platform for b-list bars and restaurants, cocktail features, and barely-written "reviews." I don't blame the writers, I blame the editors. They know their audience can hardly read (or barely wants to), so on one level, you can't blame them.
My previous co-author, Al Mancini, professes not to want to write about restaurants anymore, so the worthless rag he works for has him covering hot topics like "What blue cocktails are made without blue curaçao?" and other such drivel. (Memo to Al Mancini: the world isn't interested in "cocktails of the week," only the people pushing them are.)
Max Jacobson, god bless him, will never re-join the food writing ranks, and my other former co-authors (Greg Thilmont and Mitchell Wilburn) talented though they are, have neither the coin nor the time to immerse themselves in our foodie scene. Eater Las Vegas is a joke (it's run by a pathetic woman who, when she's sober, remembers that she lives in Des Moines, Iowa), and no other local blog is worth a shit. So bleak the landscape is.
And bleak I feel about it. I love writing, and I love going to great restaurants. Combining those two passions in this blog, six books, and 23 years of reviews for radio, TV, guidebooks, 'zines, and  dozens of periodicals has been a match made in heaven for me. No one has ever covered the restaurants of Las Vegas like I have over the past two decades. No one else is even close. All the food writers in town put together aren't even close. On average, I eat out more in a week than all of them do in a month.
Am I bragging? Sure I am, but it's also true, and it'll be a long time before any food writer comes close to what I've done. And I'm proud of it.
But while the body might be willing, the spirit is weak. Sometime next month the sixth edition of EATING LAS VEGAS – The 52 Essential Restaurants will be published. Those 52 restaurants (yes, two more this year!) are all mine this time. No co-authors, no dueling reviews. You will get my complete, unvarnished look at the best this town has to offer, plus a snapshot or two about where we fail as a food and restaurant town.
These are the same things I've been trying to do on this web site since April 1, 2008, and in various forms since October 15, 1995, when I debuted on Nevada Public Radio. I don't know if the book will continue after this edition, but I'm fairly certain this web site will post its last toothsome pick, or eviscerating pan, on its tenth anniversary, April 1, 2018.
Until then, bon appétit!