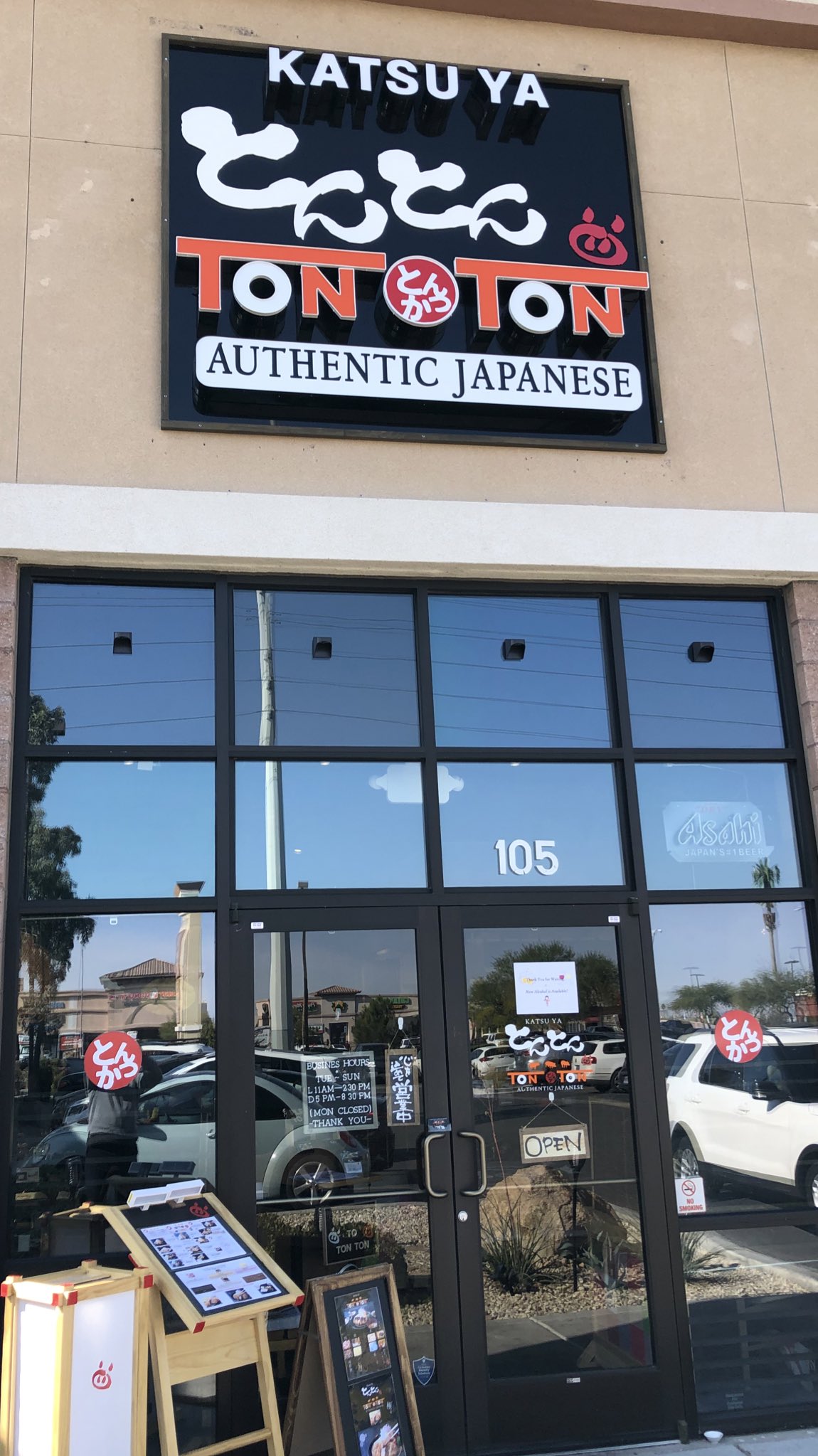 Writing strictly about restaurants is no longer an obsession with us. This doesn't mean we no longer prowl the streets of Las Vegas searching for good eats, but only that we're not nearly as consumed by it as we once were.
We at #BeingJohnCurtas are now content to occasionally explore what's new in local eats, but mostly, we retreat to the tried and true these days when it comes to dining out. After 25 years of this gig, we'll leave the manic examination of our food scene to the erudite influencers and other excitable youngsters.
John Curtas can still get a boner, though, over the crispy authenticity of Ton Ton Katsuya, and his panties get moist over the mole taquitos at La Monjá.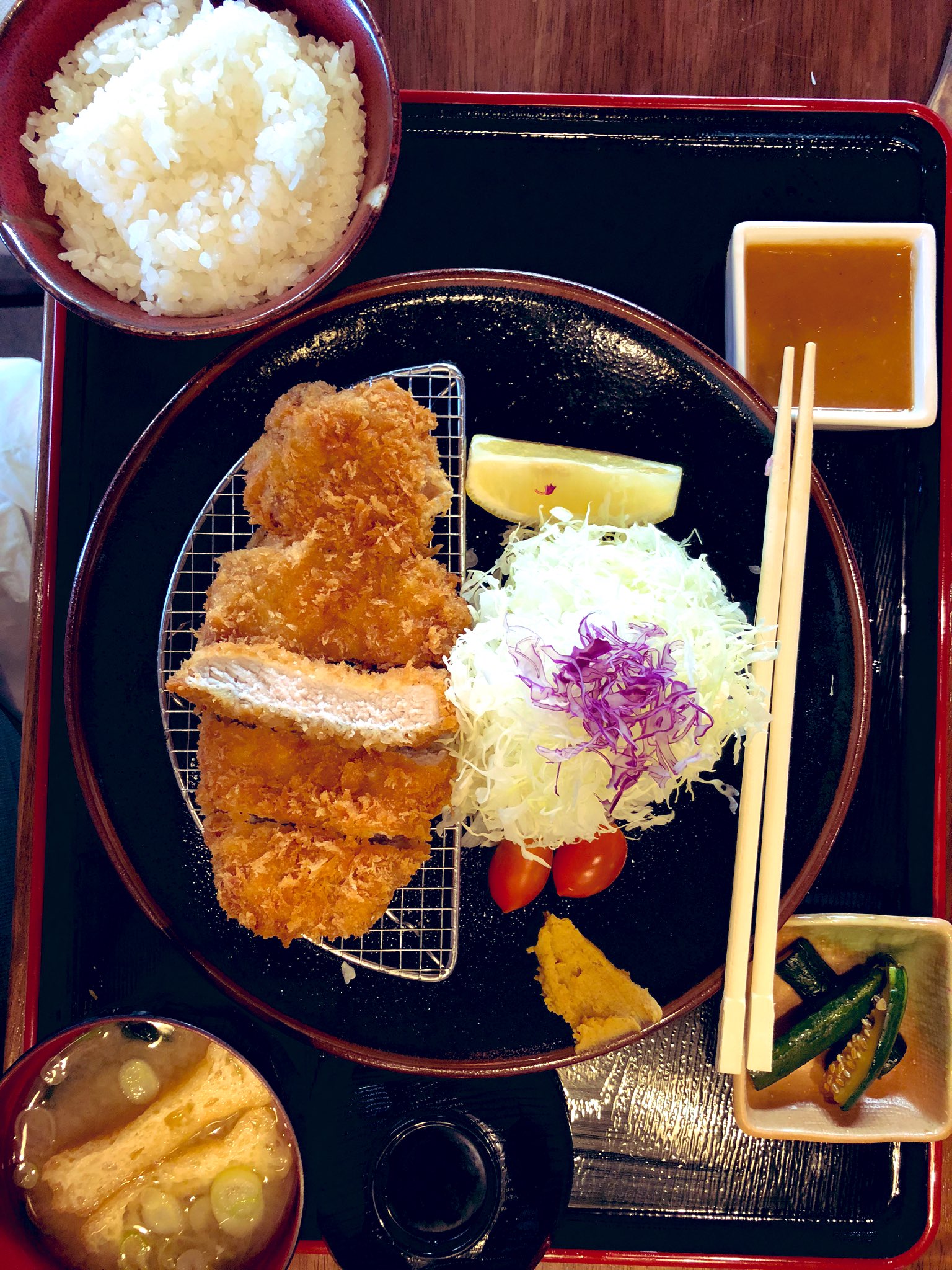 Ton Ton is terrific — a must for lovers of the panko-crusted, high-heat, deep-fried pork cutlets and seafood that Japanese chefs do better than anyone.
La Monjá (The Nun) is the latest in Dan Krohmer's quest for Vegas restaurant hegemony. It hit a rough patch right out of the gate after opening in September (both original chefs left/were shown the door), but the simple menu of ceviches, tacos, steak, shrimp, and enhanced Mexican street food tastes like a sure winner….and a welcome change of pace from all of the "elevated American gastropubs" at this end of Fremont Street.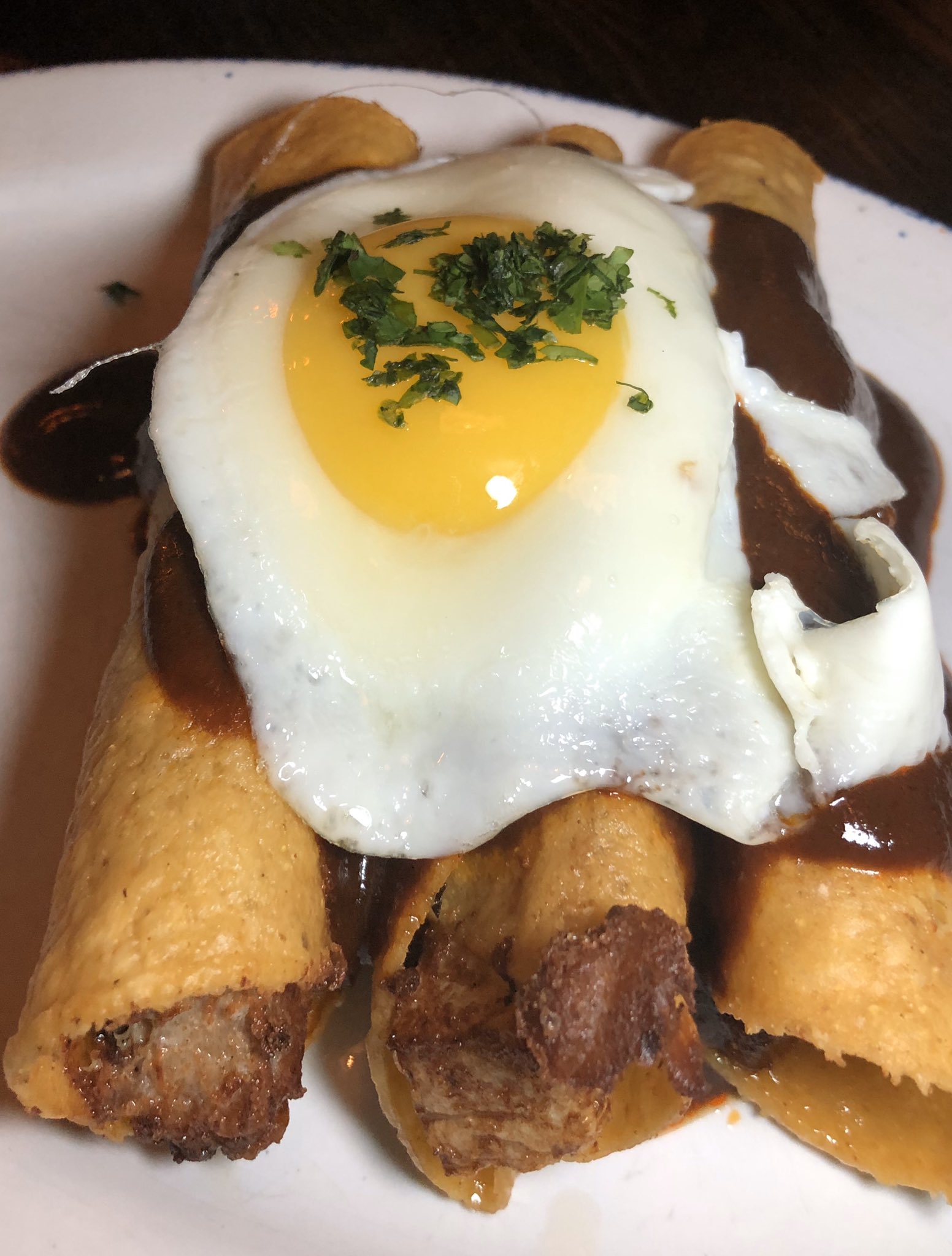 (Holy Mole!)
While in one of his ever-rarer exploratory moods, Mr. Curtas recently ventured to Burnt Offerings. This excursion illustrates why he'd rather leave the intrepid examination of oddball eats to others — Burnt Offerings being by turns compelling and slightly weird.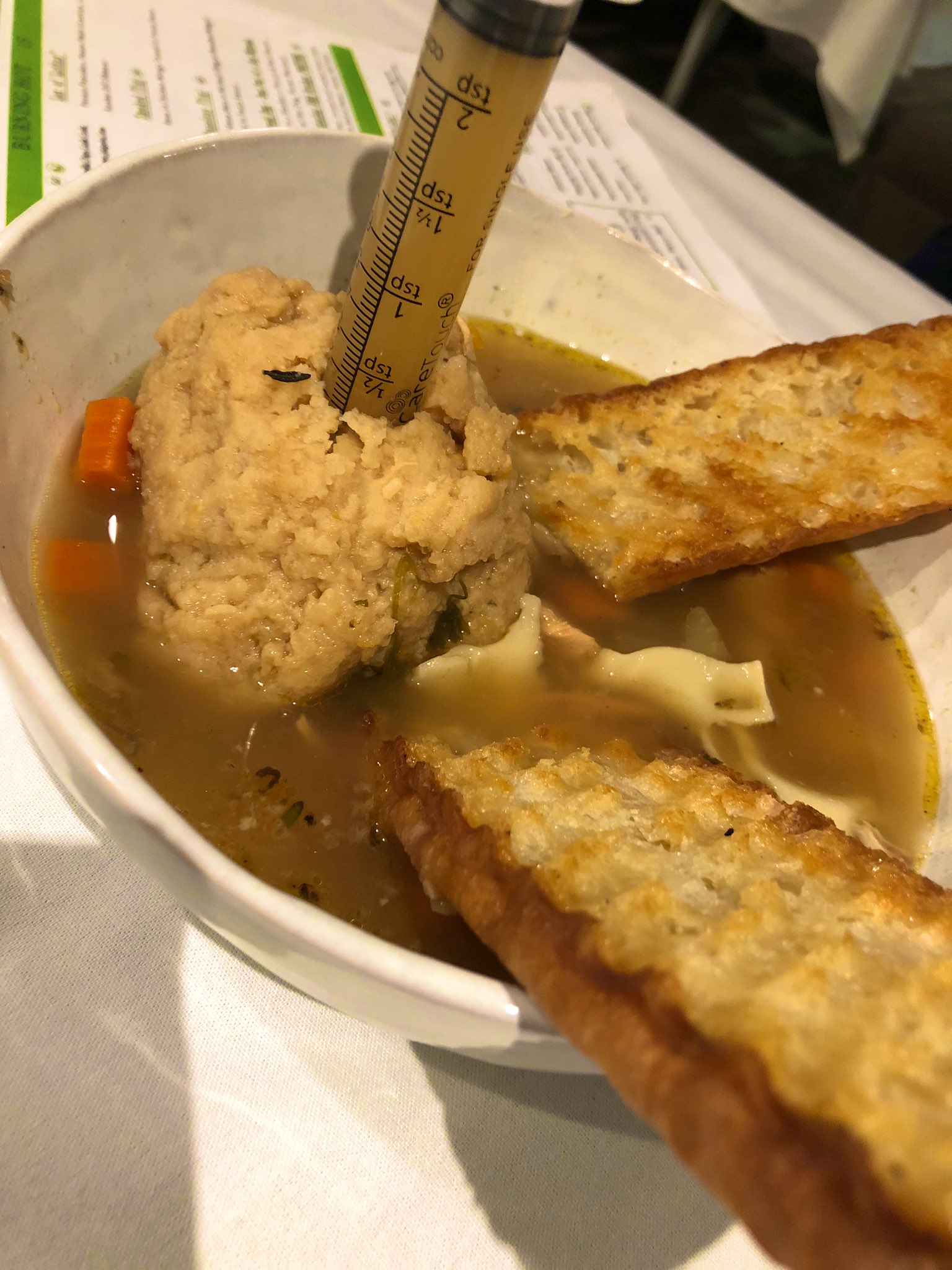 (Jewish penicillin, complete with hypodermic)
The chef/owner — Jennifer Weiss Eckmann — has done a fine job updating a run-down Chinese joint on West Sahara into a presentable restaurant, but her Glatt Kosher menu is too ambitious by half.
Strict adherence to Jewish dietary laws means she also won't be open on Friday and Saturday nights, and while we loved some things (her sauces and dips are a dream, so is her chicken-matzoh ball soup), we left shaking our heads over others (the barbecue beef needs work, and a lot more time on the smoke).
It is too late in John Curtas's life for him to argue with people over arcane religious eating rules, so all he can do is wish Eckmann well, and try to get back some weeknight to suss out more Yiddish sustenance.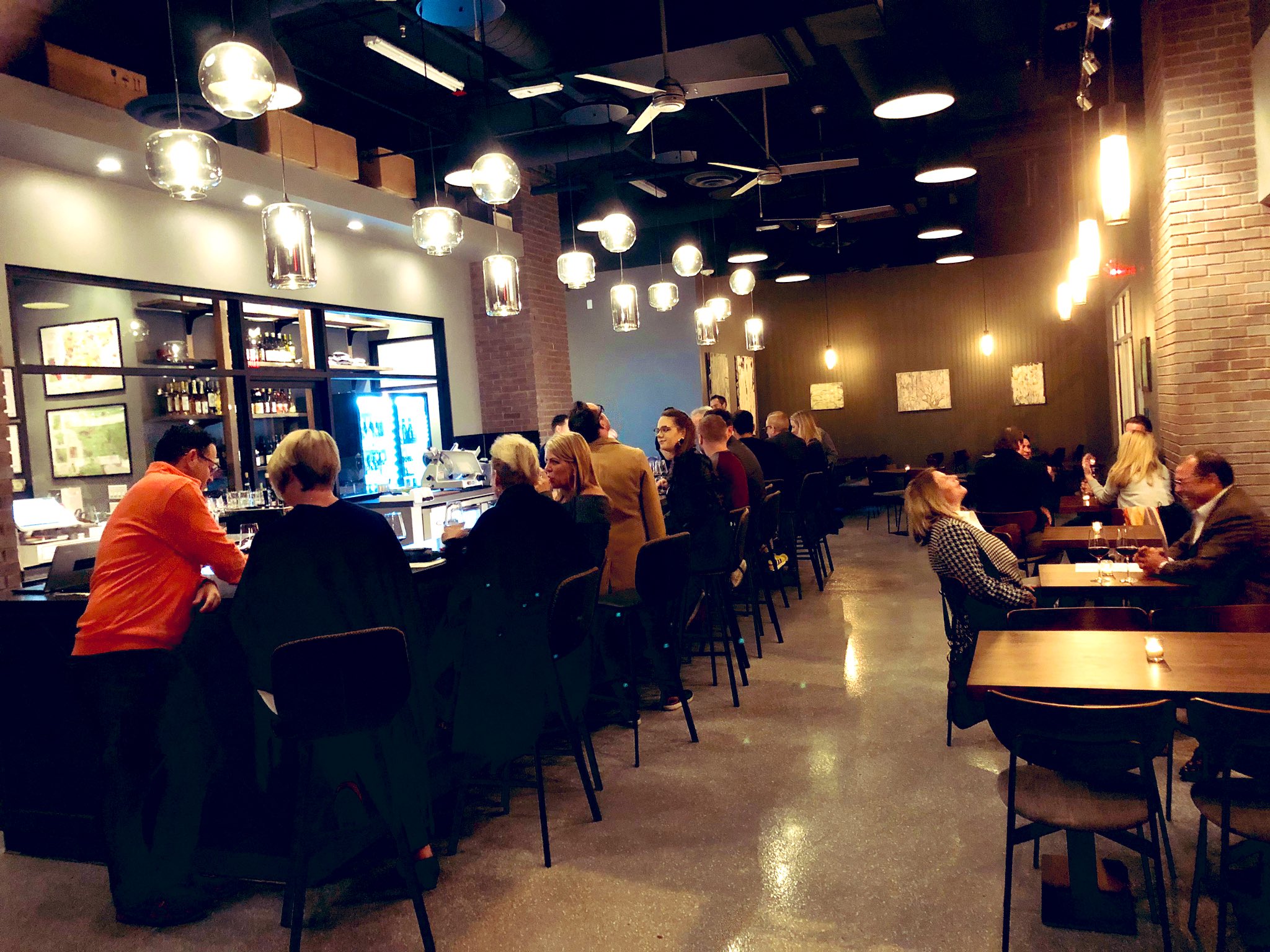 (I'll have what she's having)
Another opening that has him all a-Twitter is Garagiste Wine Bar & Merchant (above) in the Arts District in downtown Las Vegas — the first true wine bar to open in like….forever. Owners Mario Enriquez and Eric Prato are Strip veterans and have sunk their savings (and considerable expertise) into an operation unlike anything  Vegas has ever seen.
This is not some suburban supermarket wine sipping stop (a la Grape Street or Local), this is the real, big city deal — the type of wine bar gaining currency from Los Angeles to New York — featuring a highly curated list of exotic grape juice from some of the most interesting wineries in the world.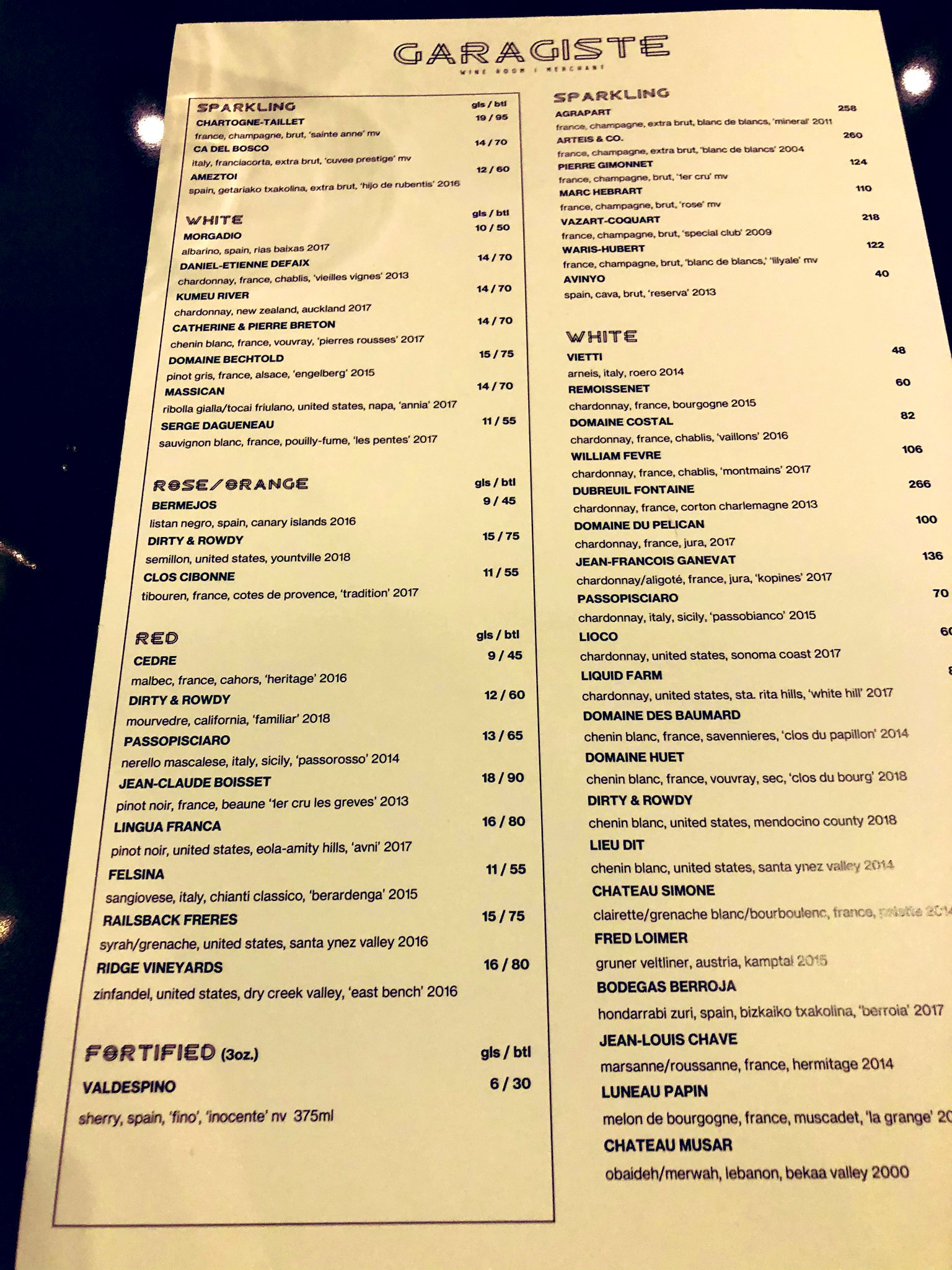 With everything from JL Chave to noteworthy Nebbiolo to natural wines, Garagiste (the name refers to small-batch, exclusive, Right Bank Bordeaux wineries) is banking on a growing Millenial thirst for great grapes to take hold here, and the early returns (and crowds) have been encouraging.
Those looking for Sonoma chardonnays like they discovered during some insipid California foray should stay in Summerlin.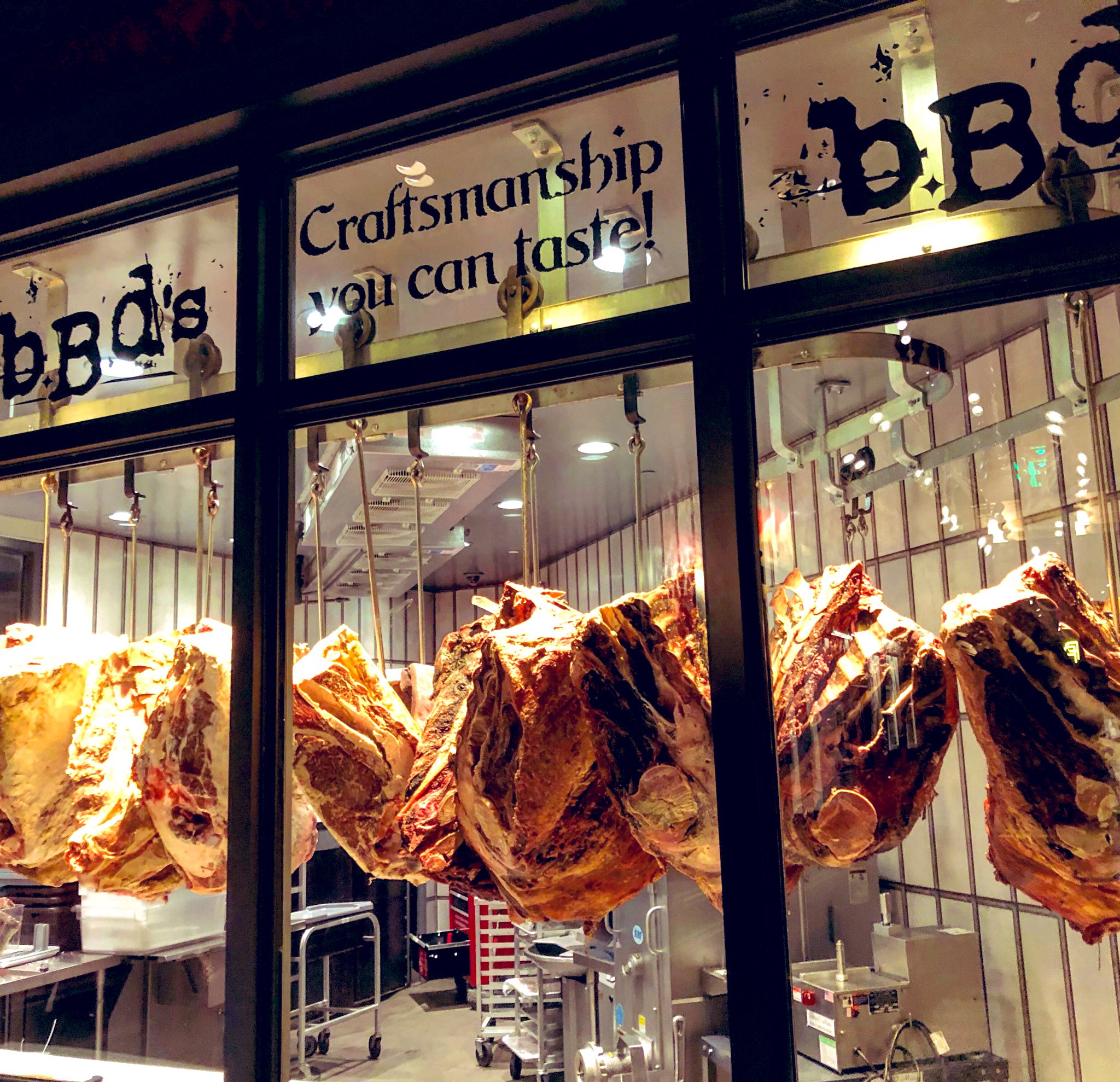 (Too hip for the room)
On the buzzkill front, word came down yesterday that bBd's in the Palace Station Hotel and Casino will be closing next week. Those who follow us know what huge fans we are of Ralph Perrazzo and his meat machinations. bBd's had quite simply the best burgers in town.
It also had an incredible beer program featuring obscure artisanal brews from all over the globe. The meat was ground in-house, and the steaks were a steal, equaling anything you can find a mile to the east at a 20% discount.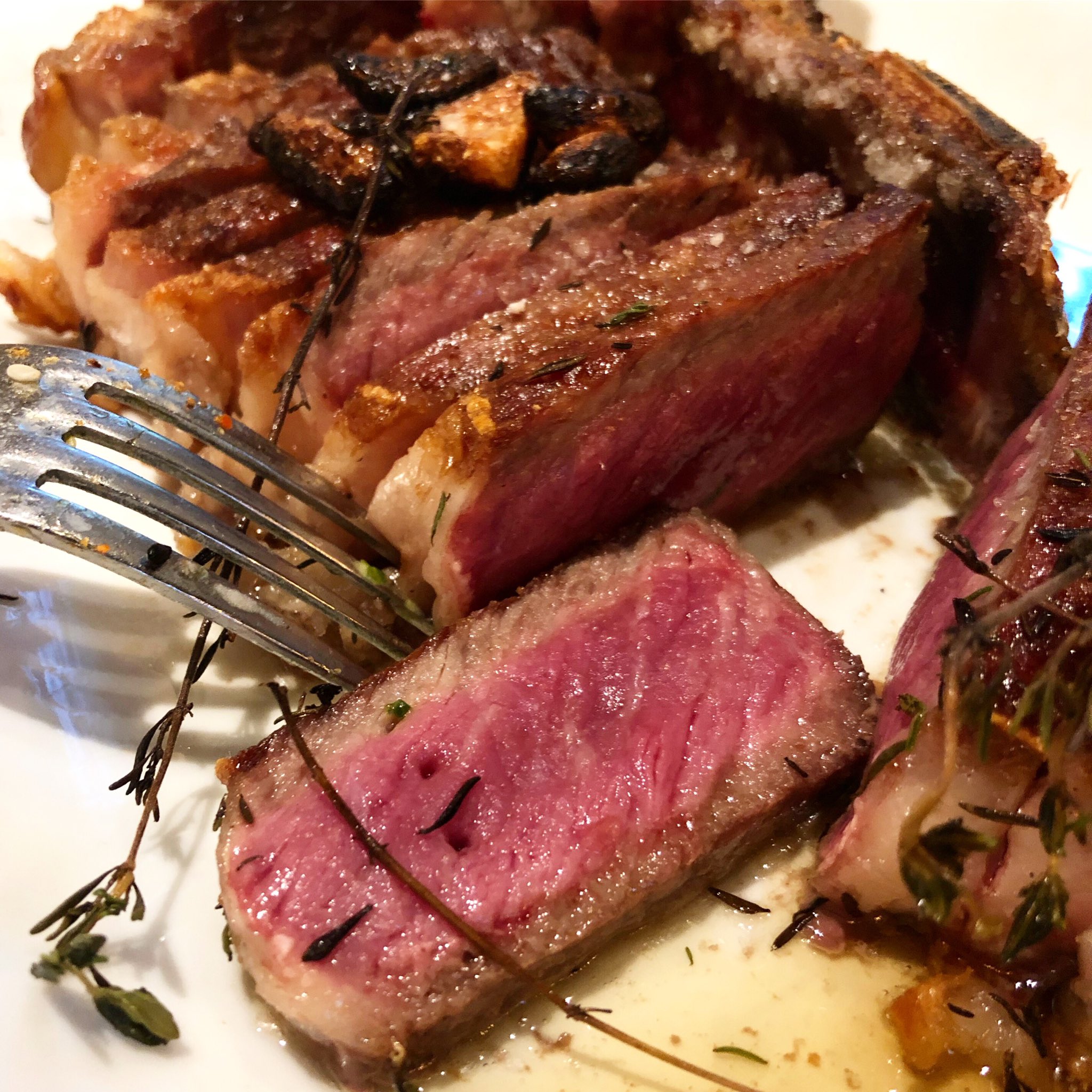 (Boffo beef at a bargain)
So what went wrong? Plenty. Like many a chef before him, Ralph was seduced by clueless hotel F&B honchos. We're sure they sang him a sweet song about all of the fabulous upgrades and renovations which were going to set a whole new paradigm for the Palace Station — the ultimate low-rent, smelly ashtray, god's waiting room, grind joint.
Yes, they built a bunch of new rooms, threw in a movie theater, and expanded one side of the depressing casino to accommodate some new food options, but what they didn't/couldn't do is change the clientele.  Or the reputation.
Everyone from Lake Mead to Los Angeles knows what the Palace Station is: an old people hotel. Hell, it was our dad's favorite whenever he came to Vegas….and he loved coming to Vegas.
Anthony John Curtas (1926-2006) loved the Palace Station (formerly the Bingo Palace), because he was in his element. But he is gone now, and even as he as his contemporaries have died off, their favorite hotel is burdened with their legacy of dropping all those coins into all those slots for all those decades. Trying to upgrade the PS is like trying to make horseshoes hip.
The other problem with bBd's was its size. The bar was the length of a football field and it was too big by at least 100 seats. And the name and the logo also stunk (sorry, Ralph). bBd's had about as much chance for success as John Curtas in a triathlon.
We ate there about ten times in the year it was open. And we'll dream about Perrazzo's steamed cheeseburger until he finds another (smaller, more locals-friendly) place to bring his boffo beef.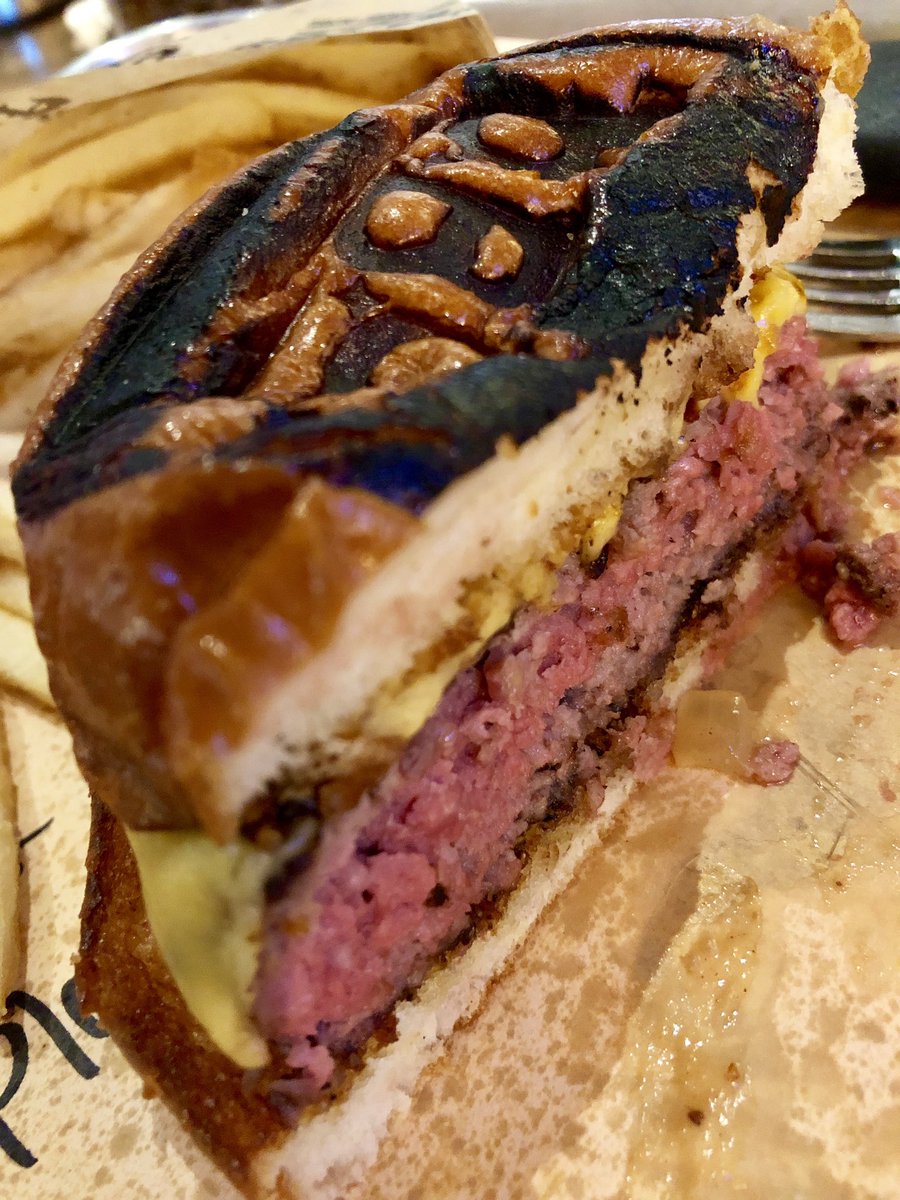 We'll let Ralph P. have the last word here:
The past year John Curtas has snuck into bBd's multiple times for lunch and dinner, eating his way through our menu spending his own money. In NY, food writers and reviewers for a publication don't get a comp number or want to be taken care of for some marketing material. Their experience as a regular guest is what is looked upon, a true test to what the place is not by one visit but multiple. Hate him or love him, I completely respect his way of reviewing a place even if we were not in this book of great places in Las Vegas.
Going on 25 years in this business Yelp, FB, etc has put a serious change on how we operate. Restaurant owners and chefs appreciate the food bloggers & legitimate food reviewers more than ever. I look forward to doing more in LV and sharing that with all the people who have been nothing but supportive of my heart & soul that is bBd's that was started in NY.
We have some big news coming out soon and can't thank the team at bBd's enough for pushing. I say it all the time you are only as good as your team and your relationships with the product that comes in the back door. This business is a professional sport that comes with many obstacles and adjustments and you must be Michael Jordan. Thank you Mr. Curtas
Thank YOU, Ralph, we look forward to you floating our boat with whatever you have planned: