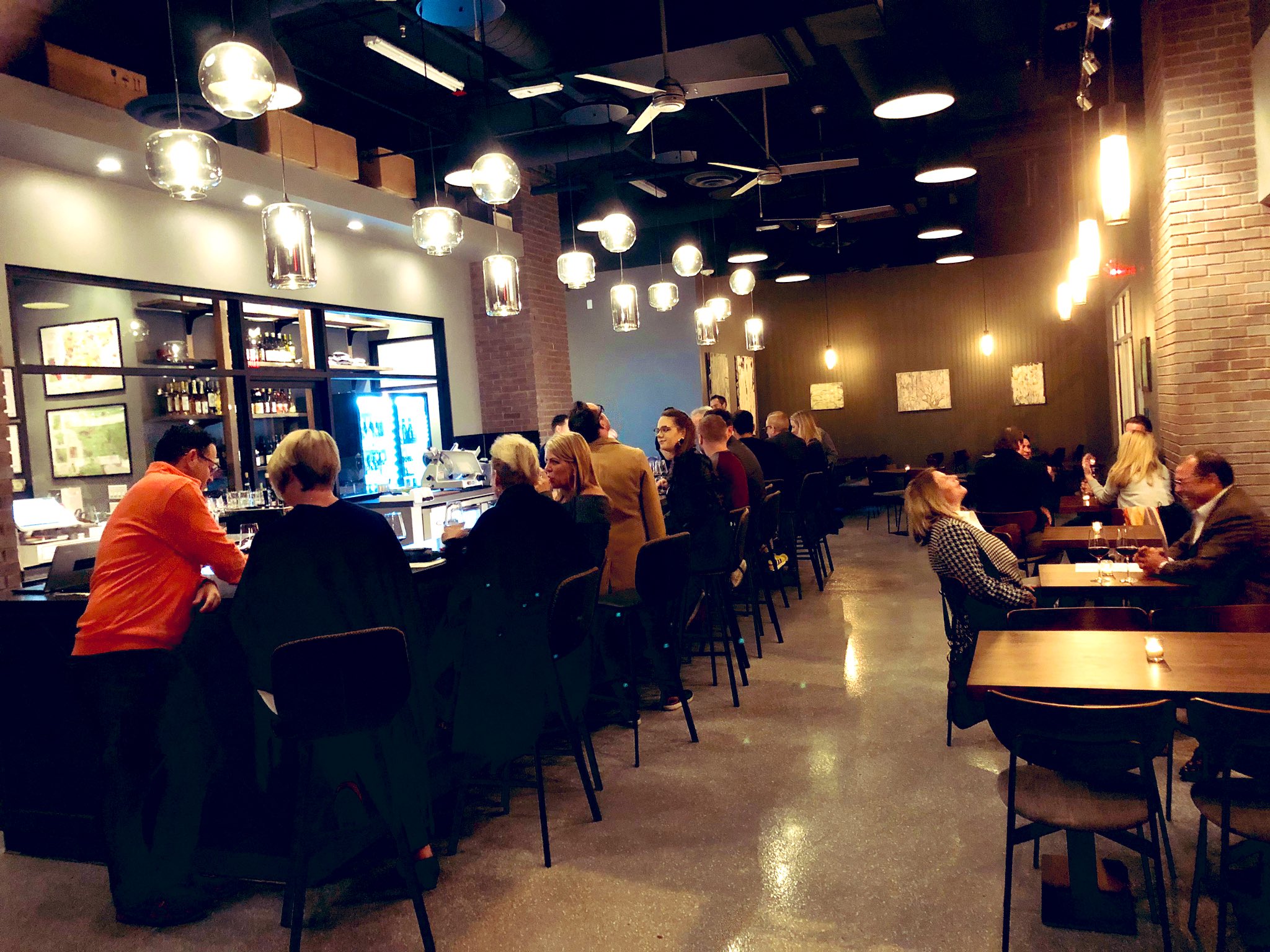 (I'll have what she's having)
It used to be so simple. Learn a few grapes, a couple of countries, carry a vintage chart around with you, and sound like an expert.
Back in the Stone Age, that's all you needed to do.
And by "Stone Age" I mean about 15-20 years ago.
40 years ago (about the time I started getting into wine), it was all about France….with a little California thrown in. Remember the Judgment of Paris? I do; I even remember the original Time magazine article about it. The whole episode rated about 300 words on a back page of the 'zine — barely a blurb about some California upstarts (Chateau Montelena and Stag's Leap Wine Cellars) beating the Frogs at their own game.
Up until then, if you wanted to "know" wine as a consumer, you needed to know Bordeaux. Memorizing the 1855 Classification was essential, and woe to the poseur who couldn't tell his troisieme cru from a Premier Grand Cru Classé.
There were sub-parts and sub-parts to the sub-parts of these classifications, but by and large, it was all about France. California started flexing its muscles in the early 1980s (bolstered in part by the growing legend of that 1976 Paris competition), but California was always easy: Cabernet Sauvignon, Chardonnay and that was it.
Back then, Italy was atlas esoterica; Spain, the undiscovered country. Germany, Australia and Portugal? Strictly for the nerdiest of wine nerds. Chile, Greece, Hungary, Argentina, Mexico, Canada, China? Fuggidabadit.
Big, fruity Cabs were what counted in Cali, along with massive, over-oaked Chards. All you had to do was know your producers — few wineries were trumpeting their specific vineyards  — and after a couple of trips to Napa, you could strut around like some imperious Brit, expounding on the merits of the Rutherford Bench, or the superiority of Sonoma fruit.
Was it all bullshit? Of course it was all bullshit. Practically everything about wine is bullshit. Getting past the bullshit (so you can enjoy what's in the glass) is half the fun.
These days it's less about antiquated, overblown French marketing ploys and more about the beverage. Like the internet, the world of wine has expanded our horizons while shrinking the earth. Good wine is everywhere, and now being made from grapes no one had ever heard of in the last half of the 20th Century.
Wine is hard now. Very hard. As in, having to learn a dozen languages (plus topography) hard.
The trick is making sense of it. The secret is you don't have to. All you have to do is know your wine bar.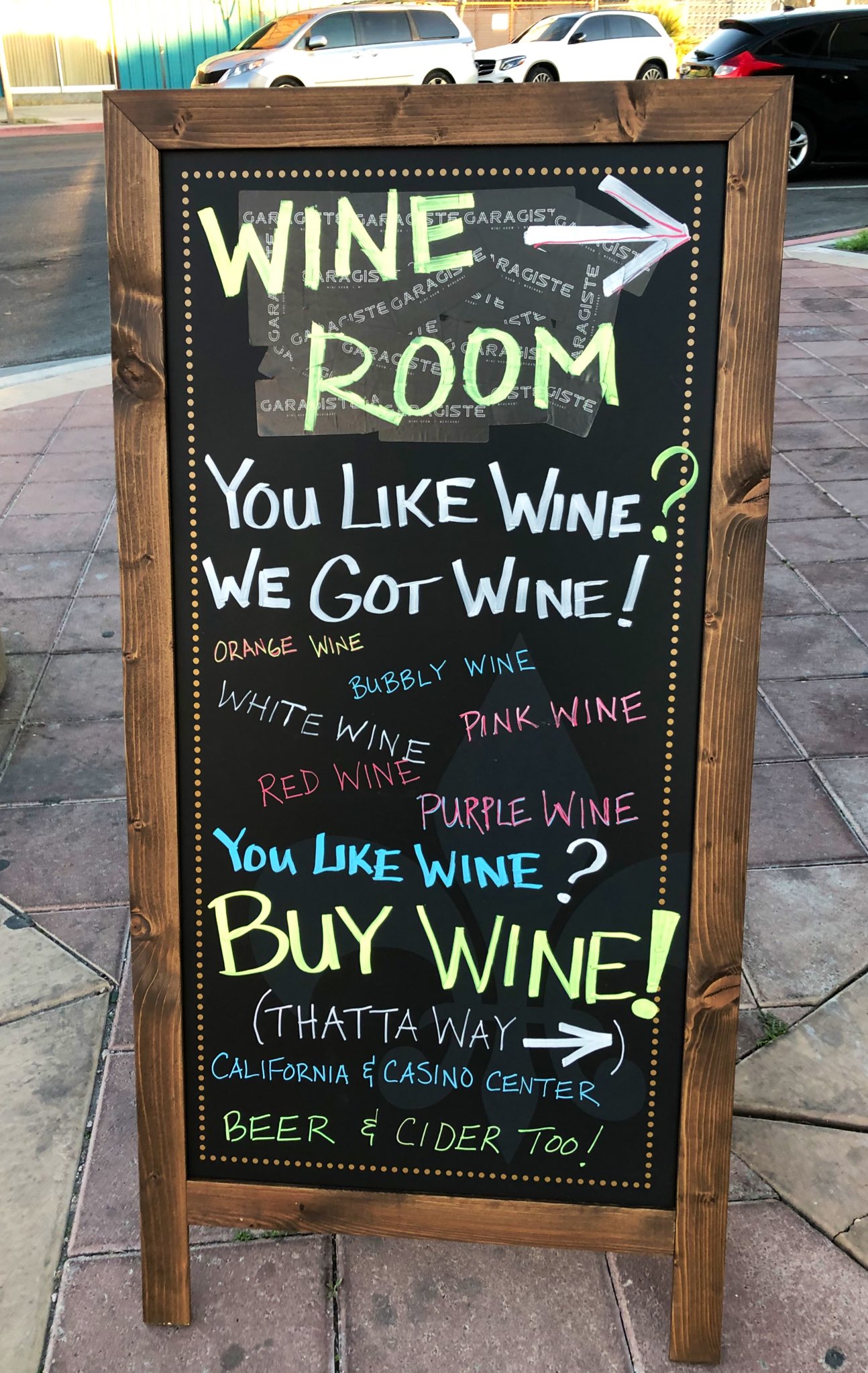 GARAGISTE opened late last year and almost immediately became an industry hangout — a place where the cool kids, not the rich kids, drink wine. It eschews the easy pickings of "name brand" wines (famous Burgundies, big hitter cabs, overpriced Bordeaux) for an ever-changing selection of new-fangled bottles from producers you've probably never heard of.  (For those unfamiliar with the term, "garagiste" refers to small, Right Bank producers who became known in the 1990s for making cult wines that aren't worth the prices people pay for them.)
To be sure, you can still pick up some hefty Barolos, big Burgundies, or righteous Rhones here, but the specialties of the house are lip-smacking wines at reasonable prices that are so good you don't care about their snob appeal.
This poses a serious conundrum for, let's say, 90% of the fine wine drinkers in the world, who only drink wines based upon reputation. Or even worse, buy bottles based on the "score" some hack writer in some advertising rag (read: most wine journals) gave it.
You're not going to hear a lot of "The Spectator gave this a '94′" at Garagiste; nor will you see a lot of label whores showing off their good taste. Instead, you'll find people who like wine because it tastes good, not by how impressive they think it is.
Las Vegas is late to this party (no surprise there) as these kinds of wine bars have been all the rage in Paris for over a decade. Just last weekend we stumbled upon Mignon in downtown Los Angeles, and it fit the same mold: passionate owners, reasonable prices, exquisite, obscure wines in an unpretentious setting. Exactly the opposite of the snobbery so often (rightfully) attached to wine drinking.
No one is talking scores here. Owners Eric Prato and Mario Enriquez are more interested in describing to you what's in the glass, and turning you on to unfamiliar bottles, producers, and grapes.
They also do the natural wine/biodynamic-thing, but aren't obnoxious about it. Both will tell you that some natural wines have a funky, less-polished, rough-around-the-edges taste to them that may not be to some people's liking. You will get fair warning and also a taste before you have to commit to a whole glass.
You will also be getting an education here unlike any available at any other wine bar in town. Having two gifted sommeliers on hand most evenings to guide you through the pours is something other wine-drinking locations (what few we have) can only dream about. (Some joints around town are "wine bars" in the same way that any restaurant with a steak on the menu is a steakhouse.)
To be sure, there are things I don't like about Garagiste. The setting is a bit cold, more industrial than cozy. Noise levels are up there — perhaps not at military jet-afterburner levels, but conversation-impeding just the same. (Enhancing conversation should be a wine bar's second main purpose.) Some cushy chairs and strategically-placed sound baffles would go a long way. The nibbles are little more than a single (good) cheese platter with excellent bread from Esther's Kitchen across the street, and at busy times, the owners and staff can be over-matched. (I'm actually ecstatic when the place is packed, and some crunchy grissini at the bar would also go a long way when you can't get the staff's attention.)
The plus side is that you're in a wine bar, so relax, pilgrim. You're not there to see how fast you can catch a buzz.
Also, patrons have quickly embraced options to the limited food offerings…by bringing their own! Prato and Enriquez are totally fine with you inhaling a burrito from Casa Don Juan (down the street) next to a sexy syrah, or pairing some Pad See Eiw from DE Thai Kitchen (around the corner) with a sassy Juliénas. Want a big-ass steak with your Chateau Cantermele? No problem, just get one to-go from Esther's and eat it on the premises.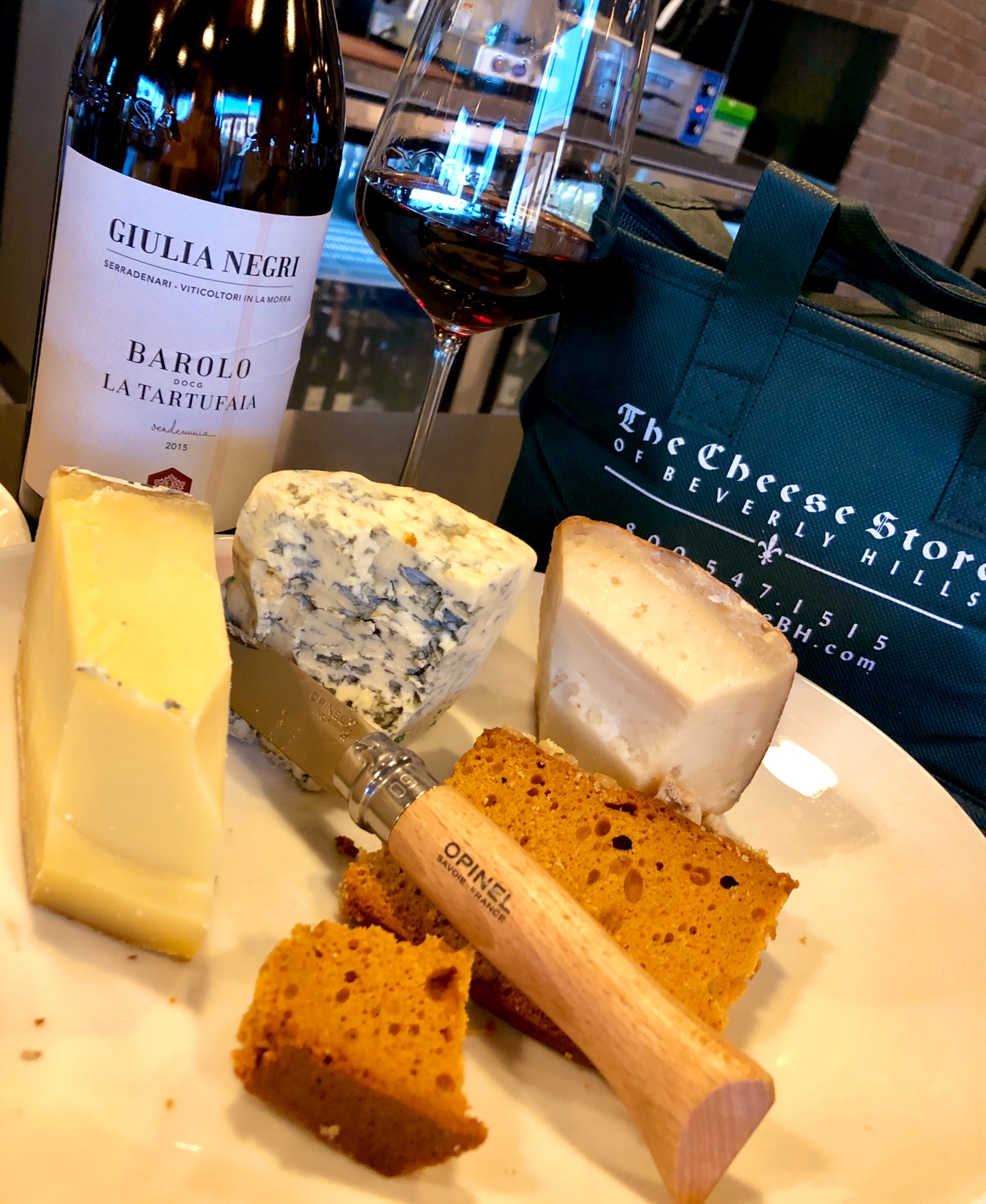 Being something of a cheesehead, I've taken to bringing my own platters of Fourme d'Ambert, Comté, Pecorino, and Cabot's Cloth-Bound Cheddar to enjoy with whatever cheese-wine pairing suits my fancy that day.
Another issue (more like a curiosity) is the way the bottles for sale are priced. Garagiste is both a bar and a retail store. The list you're given is also what's available for sale. Bottles to take home are priced at half what they cost if you drink them there. This makes the prices seem like a steal if you take one to-go, and a bit pricey if you opt to pop a cork on the premises. Still, even with this in-house mark-up, everything is at least half of what you'd pay for the same juice on the Strip.
And what you're paying for is unique indeed. Interesting bottles, ever-changing wines by the glass, low prices, knowledgeable patrons, friendly owners, and a feeling as if you're at the epicenter of a Las Vegas wine renaissance.
I've been saying for years that the craft beer has become ridiculous, and Millennials will eventually age out of all the cocktail folderol. It looks like it's happening and Garagiste is ground zero for how it's happening in Las Vegas.
Being someone who has waited 30 F*CKING YEARS,  for a place to drink good wine downtown, it couldn't have happened a moment too soon.
Skoal!
197 E. California Ave. #140
Las Vegas, NV 89104
702.954.3658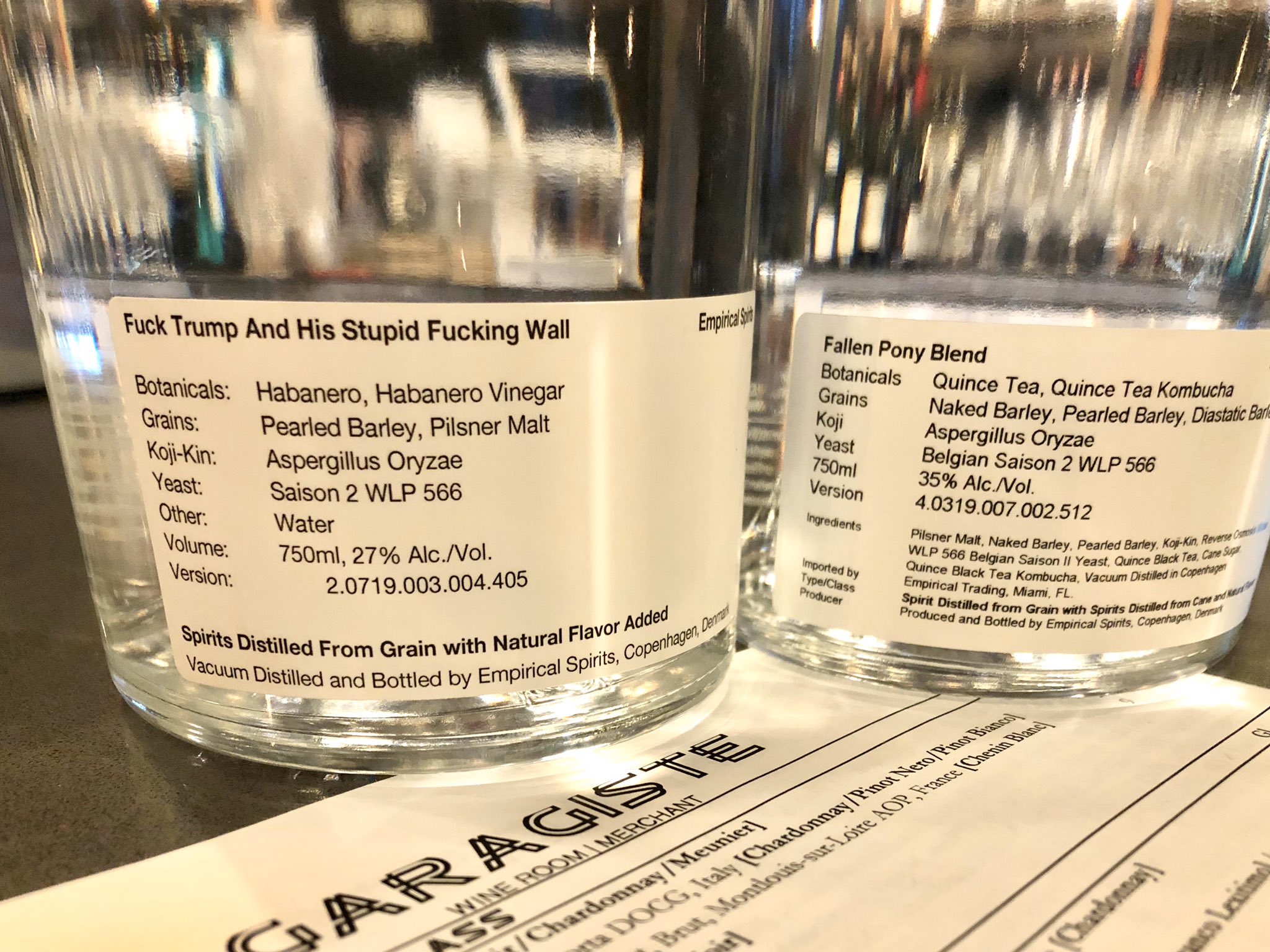 (Weird-ass spirits in a wine bar? Yes!)