ELV note: With the opening of Elia Authentic Greek Taverna, we at ELV thought a primer was in order to educate our loyal readers about the true glory of Greek cuisine. So many dishes people associate with Mediterranean food are not, in fact Greek; having nothing to do with Greece; and are unheard of on the Greek table.
GREEK:

Fish (see above)
Cheese (Not a huge variety a la France, England, and Italy, but much more than the fromage-challenged climes of Syria, Turkey, Israel et al.)
Vegetables
Orzo
Dolmades
Grilled vegetables
Souvlaki (skewered meats, preferably chicken or lamb)
Ginormous Beans in tasty tomato sauces: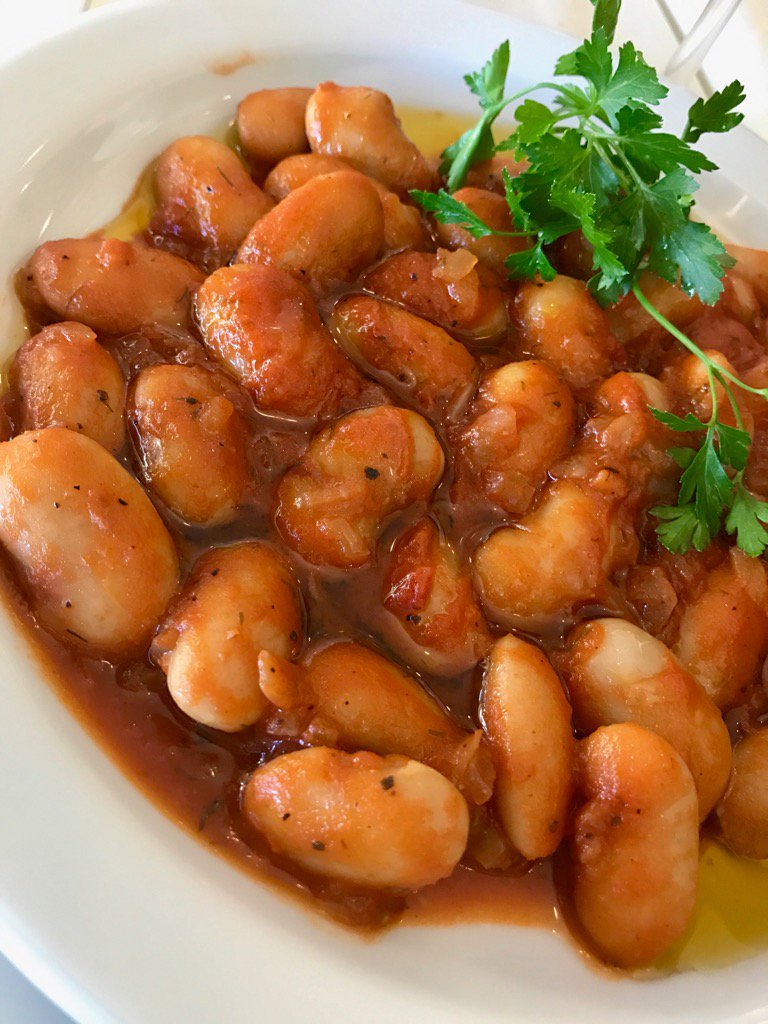 Lamb (Well-done – Greeks don't like rare meat. It's one of the rare cultural/moral failings of the country.)
Potatoes
Properly-seasoned lamb with potatoes: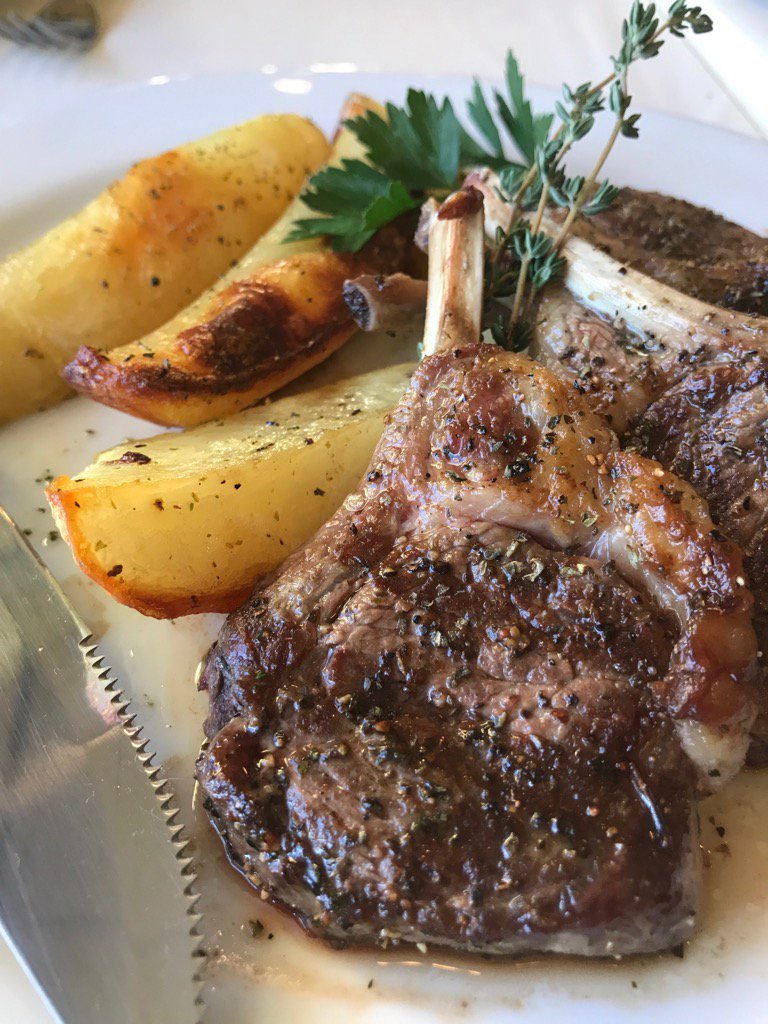 Goats? Very Greek. Goats in trees? Not Greek.
Tomato salads
Cucumber salads
Lentils
Phyllo dough in multiple guises (this galamtoboureko is one of the best):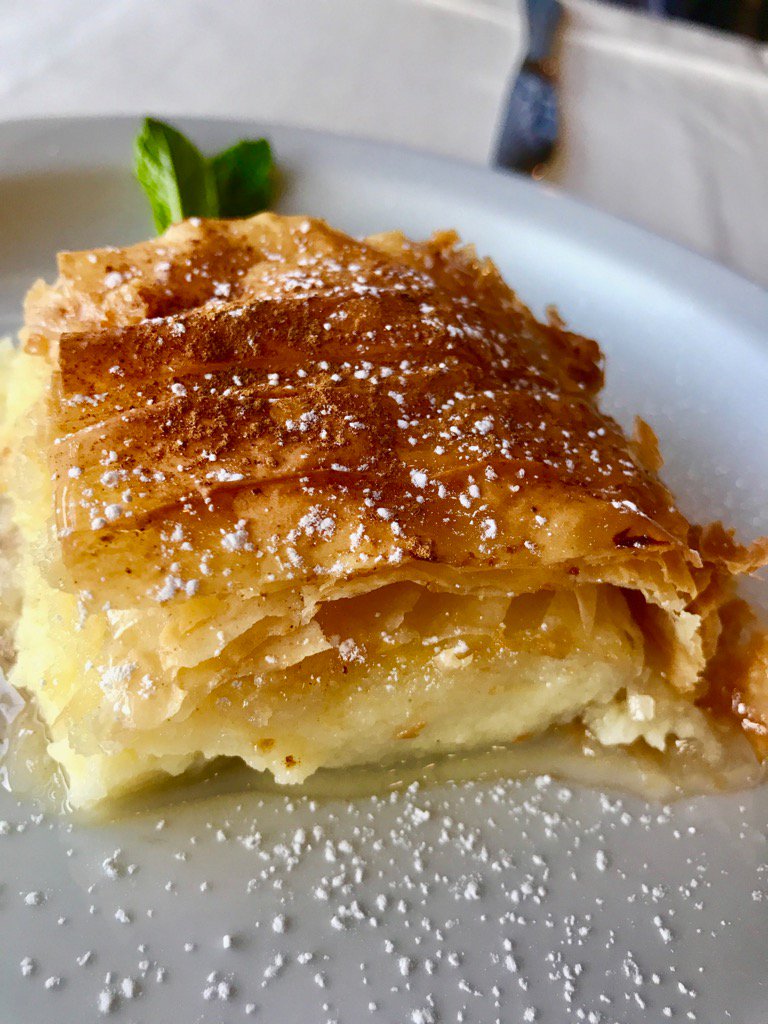 Real bread, not pita bread
Whipped dips (Feta cheese – tryokafteri: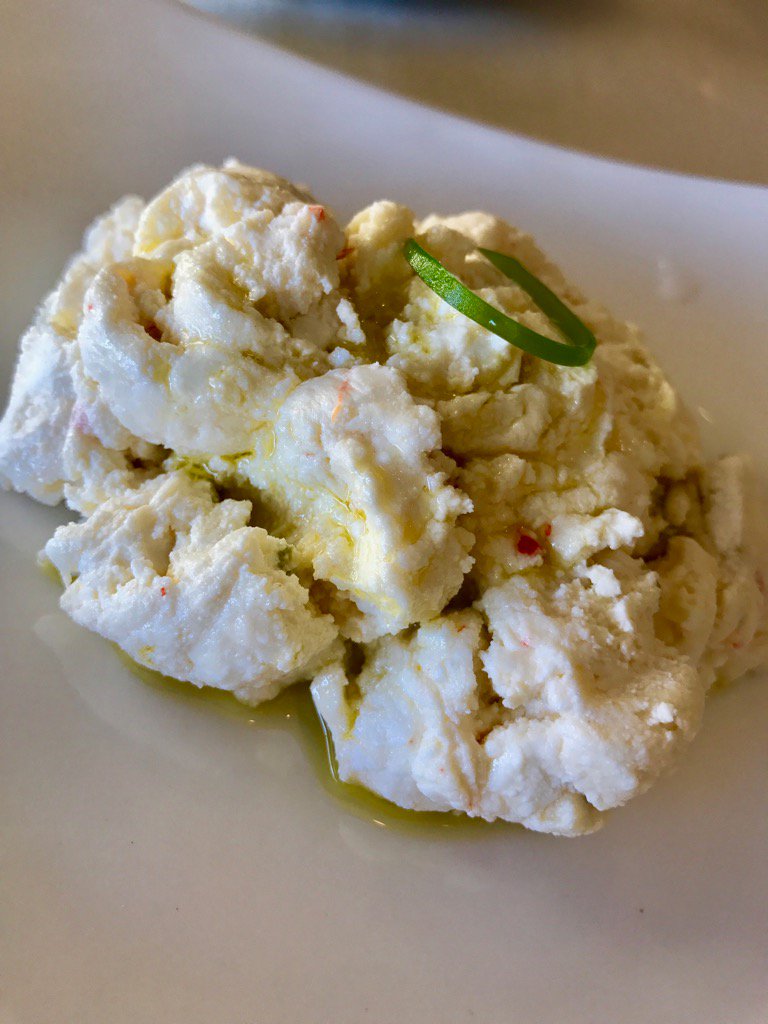 ….cured fish roe – taramoasalata,  yogurt and cucumber – tzatziki,  potatoes and garlic – skordalia…in other words, the best savory dips on the planet.)
Wine (The Greeks practically invented wine; they certainly perfected it. Greek wines were as esteemed 2,000 years ago as French wines are today.)
NOT GREEK: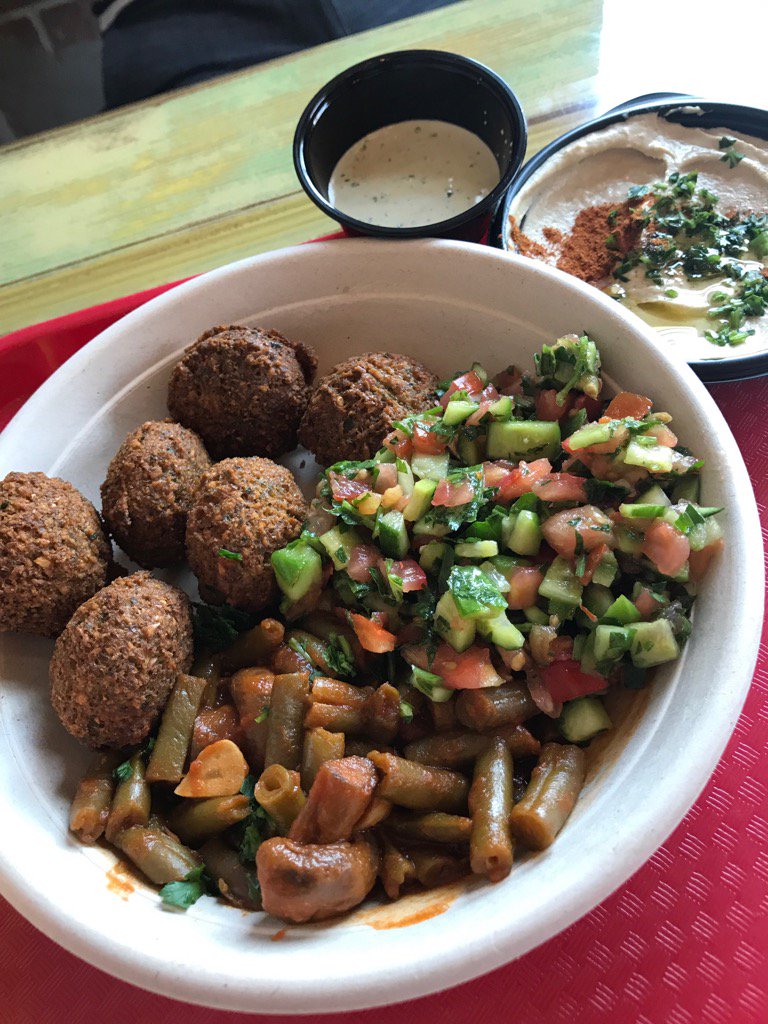 Fu8king Hummus
Fu8king Tabouleh
Fu8king Tahini
Fu8king Falafel
Fu8king Baba Ganoush – not Greek; Melizonasalata – Greek (They're the same thing, but these distinctions are important, and basically were responsible for the Trojan War.)
Beef (Beef is more of an American-Greek thing than it is a Greek-Greek thing.)
Cheap, shitty, processed GY-ro meat from some slime pit in Chicago? (Definitely not Greek, although almost every Greek restaurant in America, to its everlasting shame, serves it. GY-ros are the spaghetti and meatballs of Greek food.)
Kebabs (The proper term is souvlaki.)
Shawarma
Pita bread (My father always called pita bread "Arabic bread" because he associated it with Syrian/Lebanese bakeries. Greeks only eat puffed, unleavened flatbread when they're stuffing it with souvlaki meat.)
Meze platters (Greeks put out appetizers, but don't call them meze or mezze, which is (gasp!) a Persian word.)
Rice (Alexander the Great brought rice back to Greece from the Himalayas; it is considered a luxury food in Greece and didn't become popular there until the 1950's. Rice pilaf is a Middle Eastern/Central Asian concoction.)
Greek salad with lettuce – not Greek; Greek salad without lettuce – Greek: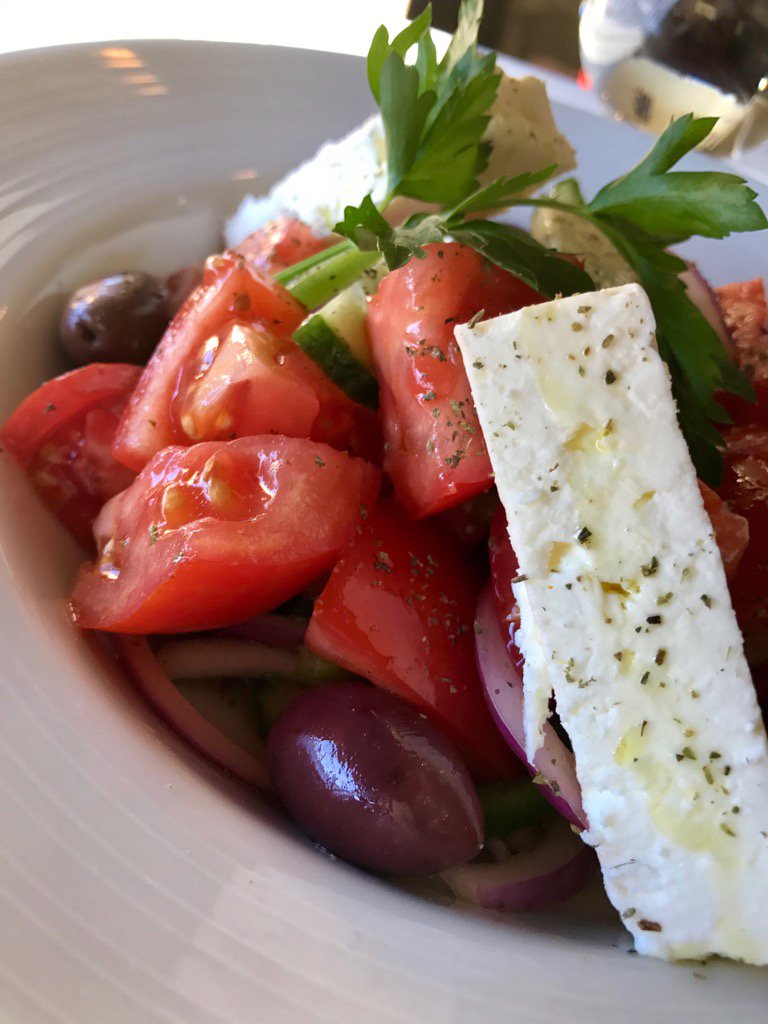 Pasta (You'll never find spaghetti/linguine noodles in a real Greek restaurant. If you see pasta in a Greek restaurant, it's either in a casserole or for gringos.)
Not Greek: Whatever the fu8k it is Arabs, Moroccans and Persians drink with their meals.*
So there's your snapshot of what real Greeks eat, in Greece. Unfortunately, Greek food, like Italian, Chinese and many others has been bastardized by Greeks themselves over the past century, so that many Americans equate cheap GY-ros, any unleavened bread, and any meat on a stick as Greek. Real Greek food is subtle and sharp, creamy yet tangy, and herbaceously perfumed with finesse. It is unlike anything you've ever had in a Greek diner or gyro (HEE-ro) shop, and there is a restaurant in Las Vegas that's now dishing out the actual enchilada – which will be the subject of our next article.
Many thanks to 'cuz Elias George for inspiring and helping with this article.
Kali orixi and Opa to all!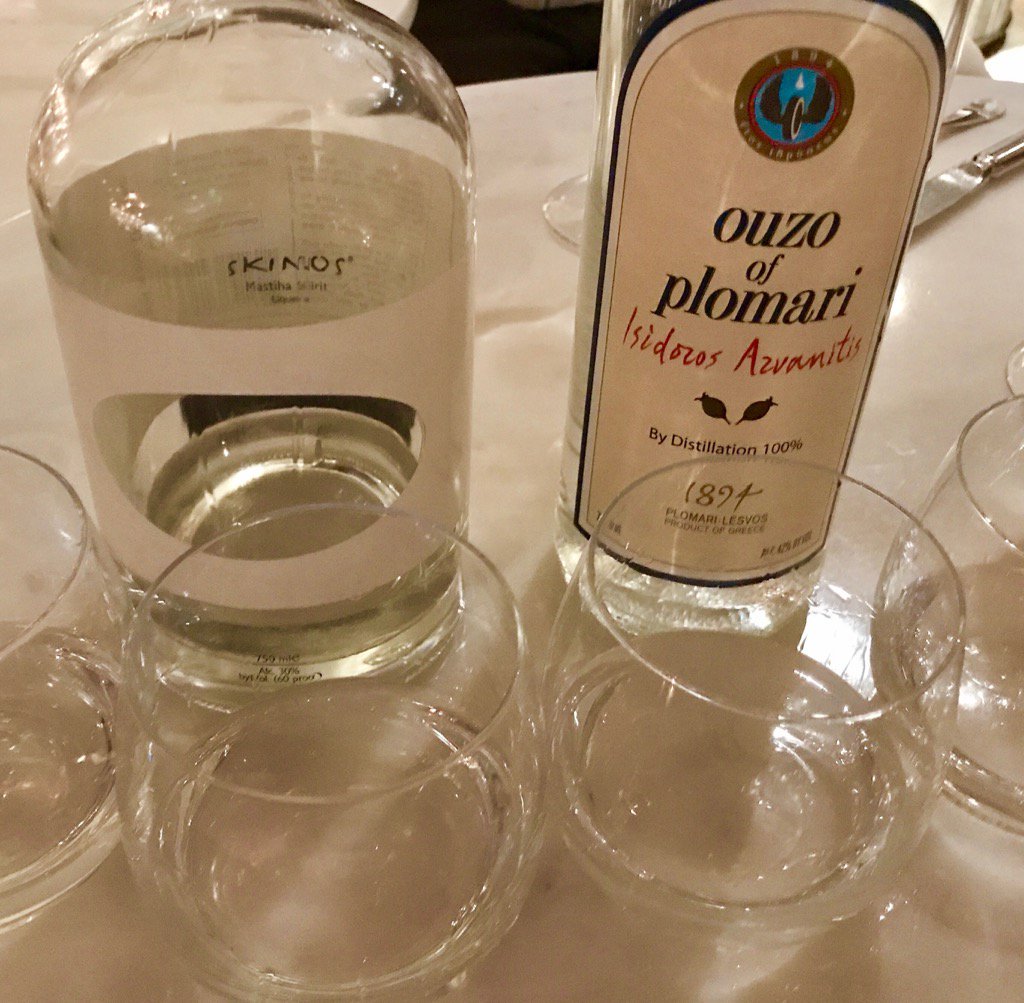 * They're Muslims, we get it, but not drinking wine probably accounts for most of their geopolitical squabbling and suffering. The occasional shot of arak does not quell the savage breast of an irrational jihadist nearly as well as a bracing glass of assyrtiko might. Just sayin'.