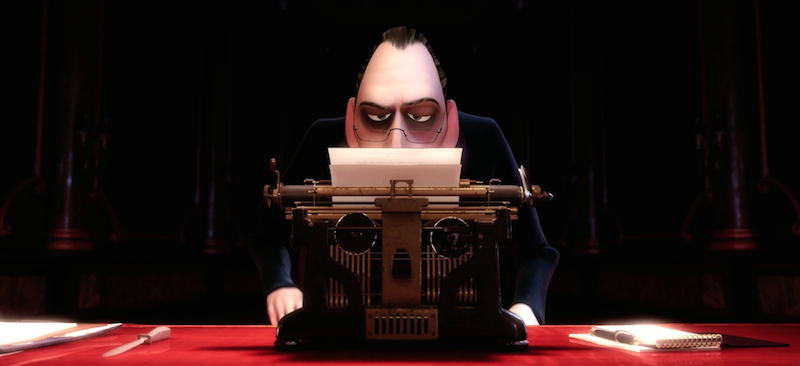 Everyone knows ELV loves restaurants. That's why he's been obsessing over them for 50 years and  writing about them for 22.
ELV — the man, the myth, the inveterate fresser —  first fell in love with restaurants when he was a mere tadpole of 6 — when his mum and dad would take the family every Sunday for breakfast at Ronnie's in Orlando, Florida.
We used to sit (all six of us) at a booth right inside and to the right of the front door. (People watching was my parent's favorite sport, and boy, did we ever get an eyeful every weekend.) I can still taste the fist-sized, house-made pumpernickel rolls — dark and sour, loaded with finely-chopped, melted onions, tri-folded into the dense, chewy dough. Dad used to buy them back the sackful to take home, and one of my first food epiphanies came from unfolding the roll and stuffing it with rare roast beef (that dad also brought home from their deli counter).
(I even remember going off into a little corner of our house, or sitting on our sofa alone while doing this, the better to enjoy the savory-sour marriage of soft bread and beef all by myself. To this day, when I'm really hungry and there's something really good to eat in the house, I enjoy sitting off in a corner by myself, enjoying it in the most primal and infantile sort of way.)
Nothing beats eating alone sometimes, just as nothing can compete with watching the human comedy pass by, over good food, good company and the ones you love.
(As usual, The List* contains all of those places at which we've dined over the past few months. All places are highly recommended, unless otherwise noted.)
THE LIST
Libertine Social
Bouchon
Zydeco Po-Boys
Ocha Thai
Bazaar Meats
Omelet House (Terrible with a capital "T".)
Yuzu Japanese Kitchen
Chengdu Taste
Hiroyoshi
Weera Thai
Andiron Steak & Sea
DJT (Some remarkably good food, in an old-fashioned, Miami Beach-like lobby, with some killer seasonal specials. Put aside politics and dig in. Just try to forget where the money is going.)
THE Steakhouse at Circus Circus
Charlie Palmer STEAK
Portofino
Carson Kitchen
Standard & Pour
Itsy Bitsy Ramen & Whiskey (Ramen that's gone from decent to terrible, with the worst whiskey list since Whiskey A-Go-Go .)
La Comida
Capriotti's
B&B Ristorante
Carnevino
Gelatology (Best. Gelato. In. Town. Period.)

Delmonico
Mon Ami Gabi
Du-par's (Get the pancakes. Or the patty melt. Or a slice of pie. Skip everything else.)
Raku
Bōcho
Spago
Art of Flavors
Rick's Rollin Smoke BBQ (I wouldn't eat here with Al Mancini's palate.)
The Smashed Pig
El Sombrero Mexican Bistro
Fiamma
La Cave
Allegro
Halal Guys (Inexplicably popular food at unbelievably low prices for undeniably dumb Yelpers. I guess that explains it. I wouldn't go back here if the food was free. Because that's what it tastes like. Cheap ass, free food.)
Due Forni
Chicago Joe's (No one gives a shit anymore and it shows.)
Harvest by Roy Ellamar
Estiatorio Milos
Hearthstone
Mr. Chow
Spartina (In L.A., I know, but worth a drive just for Stephen Kalt's fabulous pastas.)
Carbone
Bardot Brasserie
The Goodwich
Emeril's Fish House
Alizé
André's (Au revoir to a French classic.)
Goong Korean BBQ
Hobak Korean BBQ
Magal Korean BBQ (We ate multiple times at all three of our new, upscale'd Korean 'cue joints, and Magal gets our nod as the best of the bunch.)

Delices Gourmands French Bakery and Cafe
Yui Edomae Sushi
EATT Healthy Food (Eat. Here. Now. For the healthiest French food in town.)
Le Pho
Khoury's
L'Atelier de Joel Robuchon
Beer Park (For lover's of serious suds and serious bar food. Even Budweiser tastes better here. Go figure.)

PublicUs
Glutton
The Perch (Everything tastes like it came out of a freezer bag, because it probably did.)
Lotus of Siam
Sage
(That's 66 restaurants in 90 days if anyone's counting.)
<<<<<<<<<<<<<<<<<>>>>>>>>>>
Yep, ELV loves restaurants like vanilla loves fudge, like peanut butter loves jelly, like Donald Trump loves grabbing cats.
It started at a very young age and has continued right through into our sixth decade of life.
We love restaurants for their theater, for people, for the food, and for the civilization they represent. But mainly we love them because they remind us of that little boy, sitting in a big, semi-circular, low-backed booth on a late Sunday morning with his family, waiting for those pumpernickel rolls to show up, while his mom and dad made him the happiest kid on earth.