Not only is this the prettiest plate of food we've fotographed in the past week, it's also one of the best uses of bread on the planet.
Bruschetta, burrata, candied tomatoes, and dribbles of vibrant pesto, and micro-basil to set them all off — it is an understated gem of simplicity, and the best way we know to highlight this island of excellence amidst the sea of mediocrity that is the west Sahara eating scene.
 Lezbee honest here: Is there anywhere else to eat between Rainbow Boulevard and Fort Apache? Not on Sahara there isn't. Not if you want, fresh, healthy, chef-driven recipes that practically jump of the plate with their hyper-deliciousness.
Not if you want finely-tuned French for either lunch or dinner. (Mais oui, monsieur, Eatt Healthy Food is now open for lunch and dinner until 8:30 pm.) Not if you want some of the most beautiful food in Las Vegas.
Not if you're looking for desserts that rival anything on the Strip — like this eye-popping pistachio dome with raspberry cream: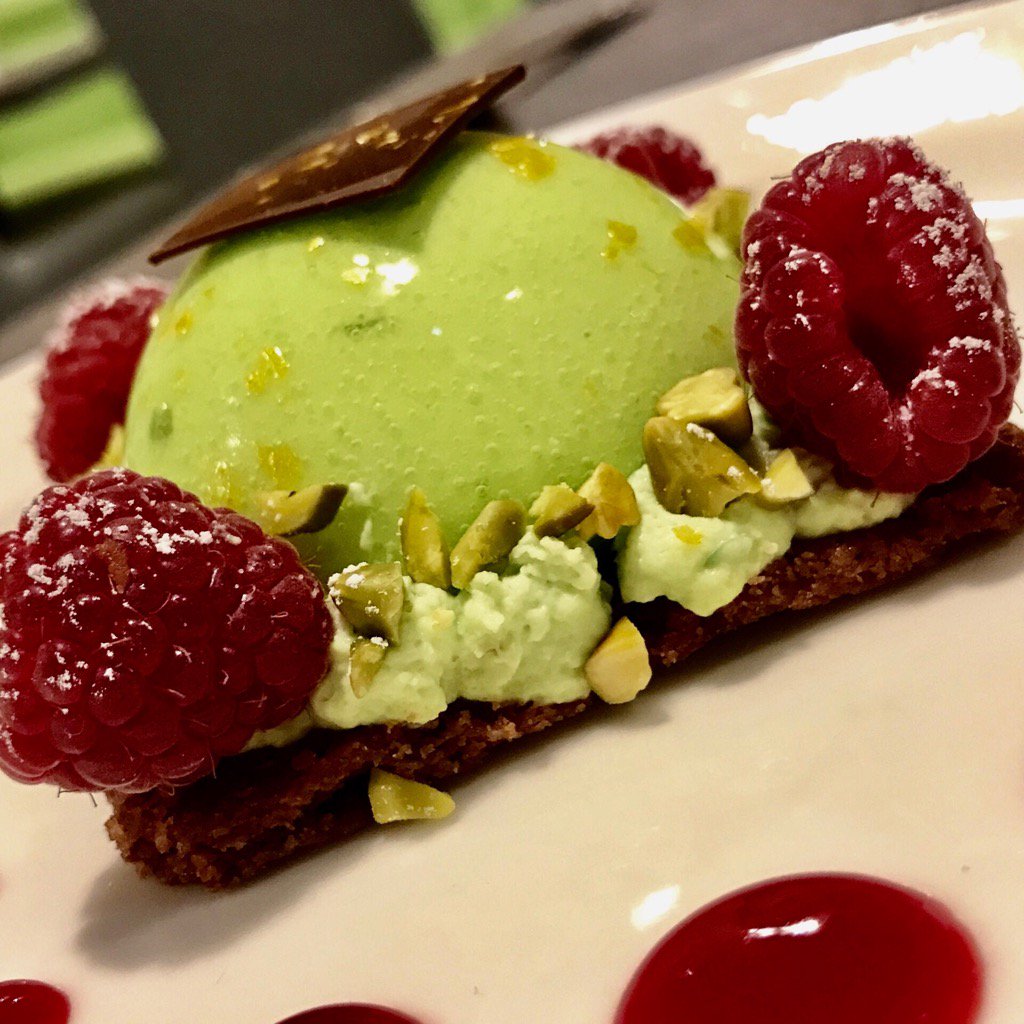 FYI: Every dessert we've had here has been fork-droppingly good. Only Sweets Raku can top these creations for ingenuity, eye appeal and awesomeness.
Nothing else off the Strip even comes close.
EATT HEALTHY FOOD
7865 West Sahara Ave.
Las Vegas, NV 89117
702.608.5233