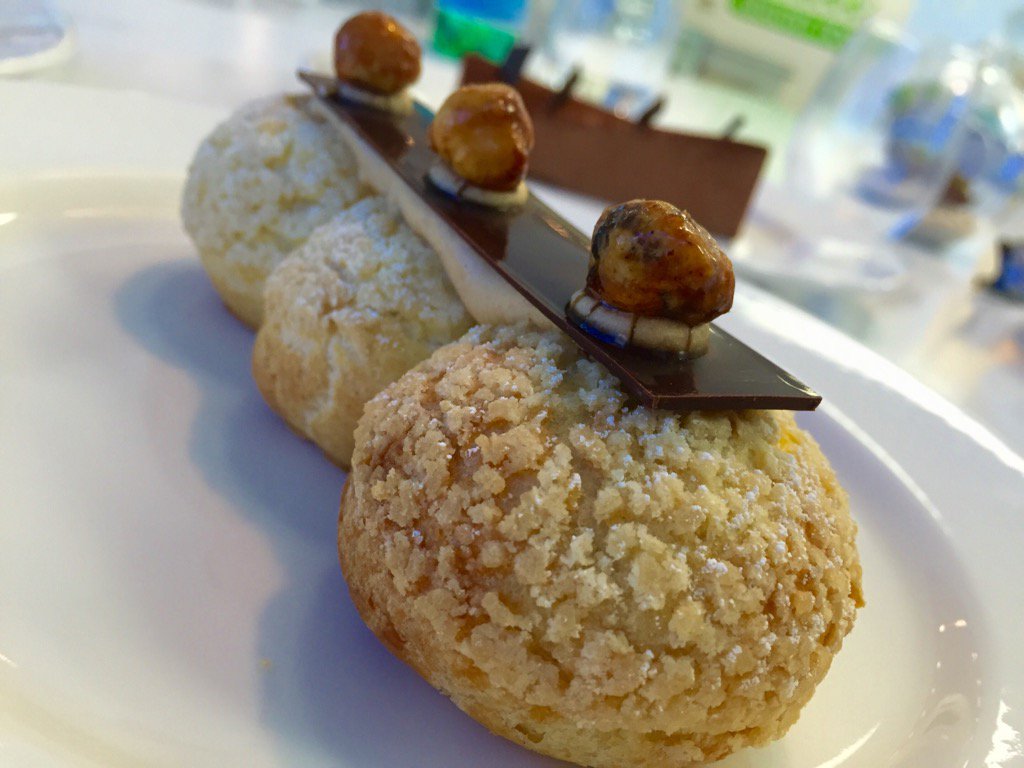 EATT is everything people say they want their restaurants to be: good, healthy and cheap.
To be more specific, it is chef-driven, ingredient-driven, innovative, healthy, creative and delicious.
The three young Frenchmen running the place — Nicolas Kalpokdjian, Yuri Szarzewski, Vincent Pellerin — are hoping to do what has never been done before (at least in the culinary backwaters of our 'burbs): Educate the masses to the joys of real, good-for-you, French food.
These are some killer cooks at work here, and you only have to take one bite of their wares to see what all the shouting is about.
Case in point: the Paris-Brest pictured above — a chewy, hazelnut-creamy, tri-cycle take on the classic Paris-Brest of France.
It is gorgeous; it is drop-your-fork fantastic, and it costs like eight bucks.
Before you get to it, though, you should set your sights on a beautiful salmon club sandwich:
or a Caprese salad that is as lip-smacking as it is pretty, like everything on this menu: