Issac Brekken for the New York Times
Yes, it's true: ELV, the man, the myth, the book, the website and even his pesky, irritating co-authors were featured yesterday in the Dining & Wine section of the New York Times.
As the Times pretty much represents the Holy Grail of food publicity America, wethinks this represents the pinnacle of our restaurant writing career, and will, accordingly, become more insufferable, imperious, infuriating, elitist  and condescending than ever.
But we ask our loyal readers not to fret, as we promise to remember all the little people as we bask in the glow of our new-found fame.
And, as there is a certain da Vinci-esque look…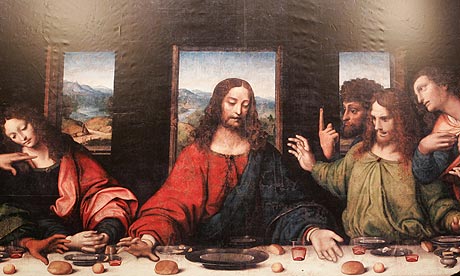 ….to the photo they ran, you may henceforth refer to ELV as "Foodie Jesus."
That is all.