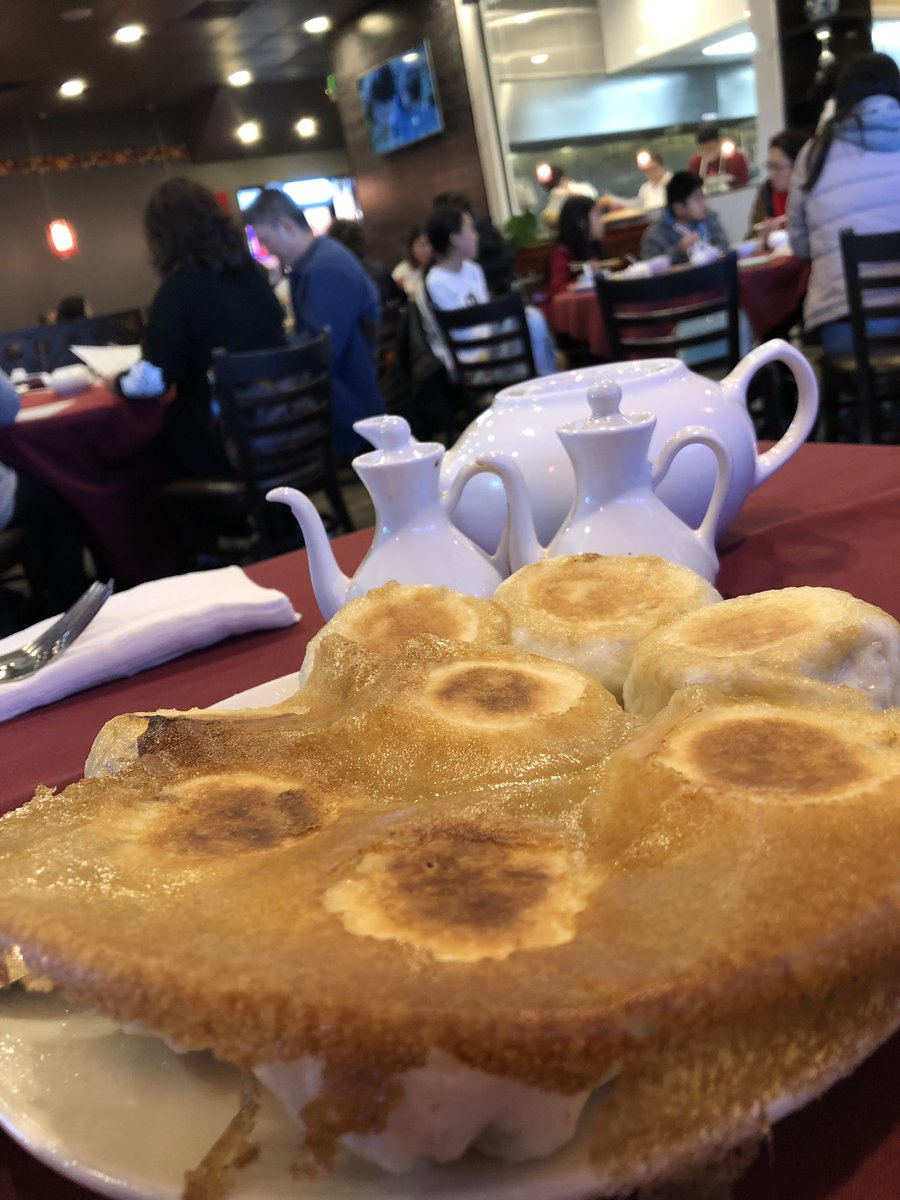 CHINA MAMA has returned from the dead. If you're wondering where it went, well, that's a story as inscrutable as a Mandarin soothsayer.
Those of you who remember our burgeoning food scene of a decade ago may recall China Mama as the first progenitor of authentic Shanghainese dumplings — xiao long bao — those soup-filled pillows of ethereal porcine bliss.
In much the same way as Lotus of Siam was the first authentic Thai restaurant in Vegas, CM brought a taste of real China to our doorstep — things like sliced-fish with pickled mustard and dry-fried pepper chicken — cooking well beyond cornstarched glop of its Chinese-American predecessors.
And then there were those pastries and dumplings. Steamed or fried, or filled with pork or cucumber and shrimp, they were all the rage among intrepid foodies for a good five years.
Then something happened.
Chefs moved on (the siren song of the Strip claimed the first one), ownership changed (more than once), and the food started a slow, steady decline.
Of course, if you asked management if/why things were different, they would look at you with a straight face and say, "Everything same," but you knew it wasn't.
Things got so bad that we wrote the place off altogether about four years ago and vowed never to return.
Then, something happened.
A woman named Ivy Ma took the place over recently, closed it down, spruced it up, and decided to restore China Mama to its former glory. And restore it she has.
Taking a page from place like Din Tai Fung in SoCal, Ma  opened up the kitchen and placed it behind a giant glass wall that proudly advertises the fresh-made pastries that made this place famous in the first place.
Those dumplings may bring you the first time, but a menu full of fabulousness will have you returning time and again.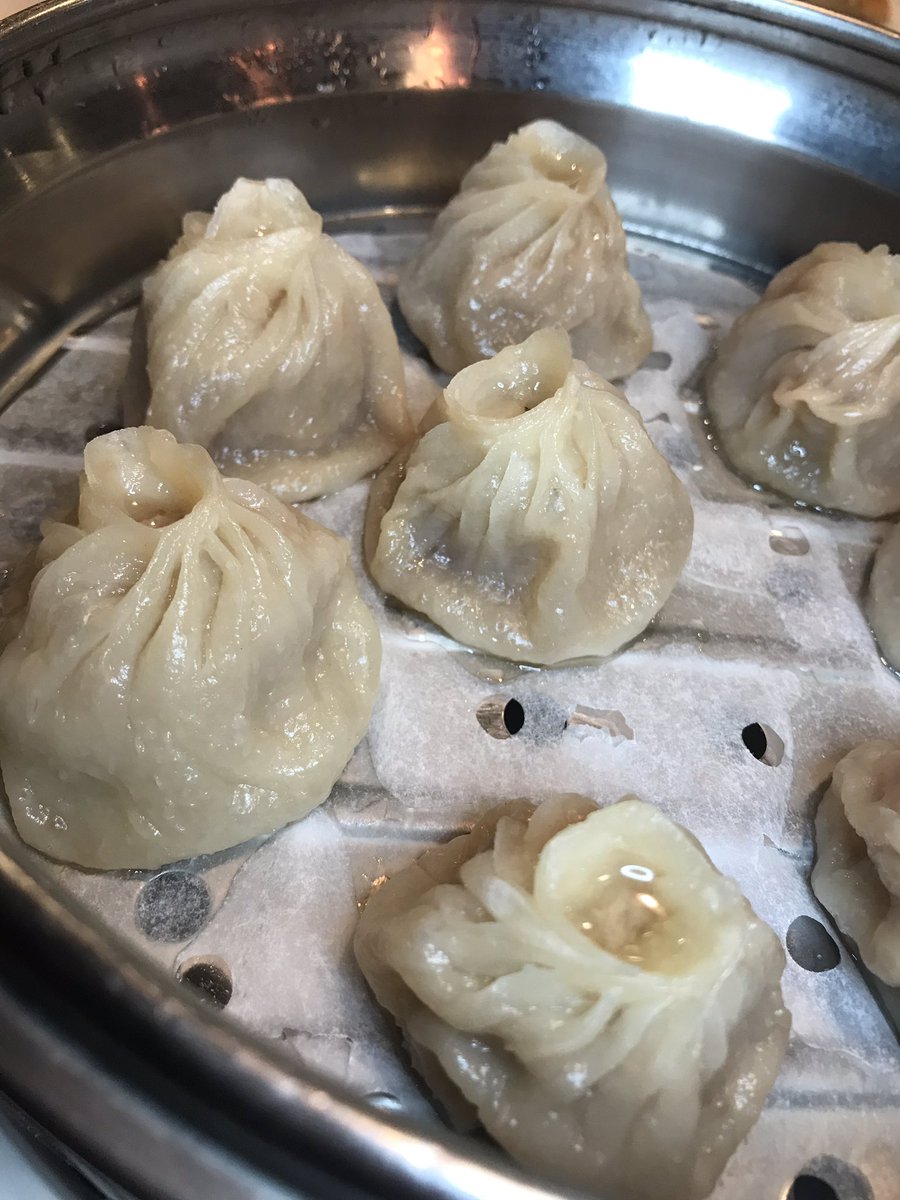 Like the old days, you should head straight to the "Pastry" section of the menu. There you'll find the Steamed Juicy Pork Buns ($13, above) and Mama's Special Pan Fried Pork Buns ($12) — as essential to a meal here as chopsticks and hot tea. From there you won't want to miss either the green onion pancake ($8) or the "Beef Roll" ($13):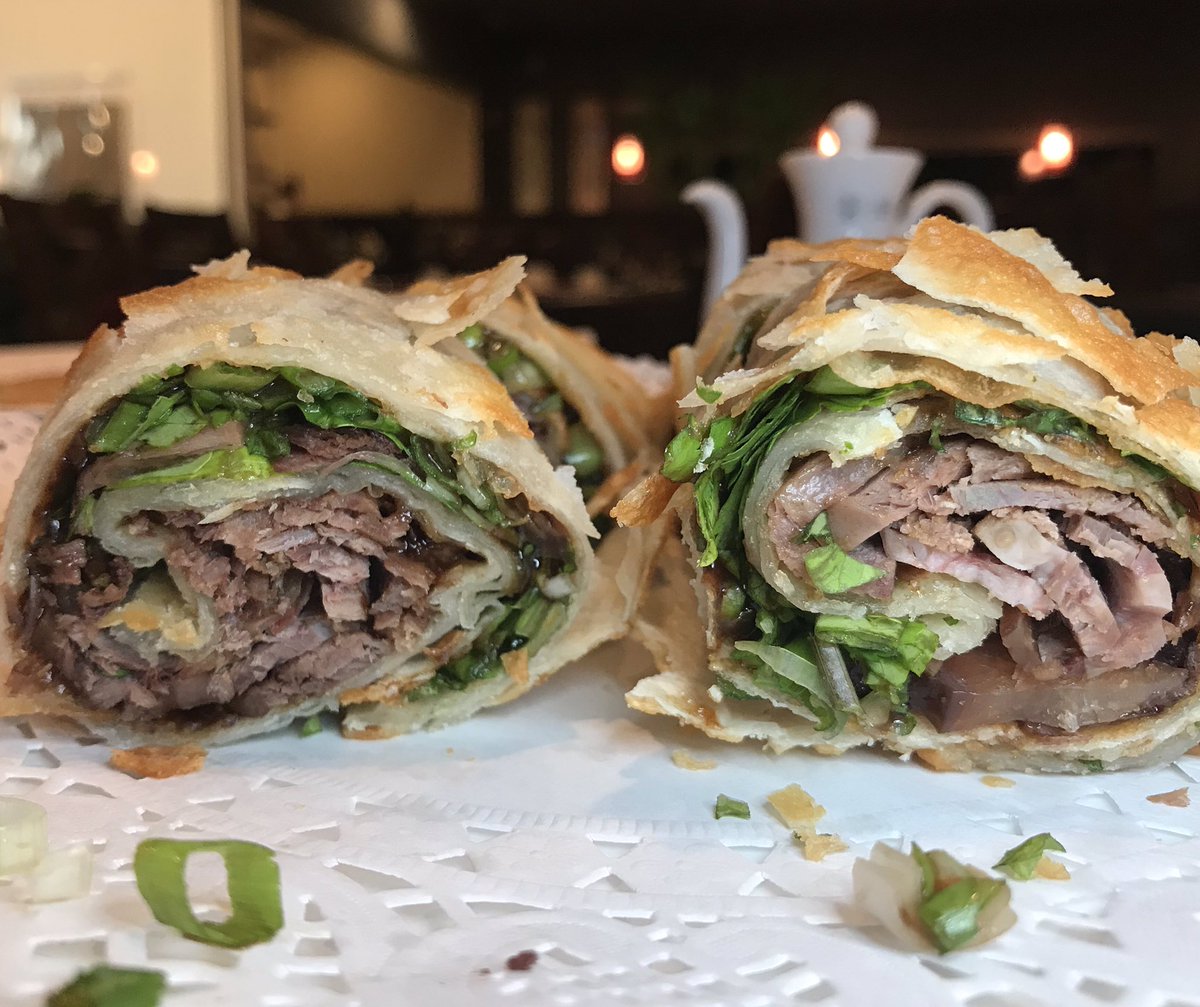 The potstickers ($10) are killer too, but be careful lest you reach gluten-overload and lose your ability to dive into a resuscitated menu that's better than ever.
Ma has done wise by keeping many of CM's greatest hits. Crispy duck ($22), Jumbo Shrimp in Special Sauce ($24), and Dry Pepper Chicken $16) hold forth with those pastries and hold their own. There are two sides to the menu, and the one with pictures on it is where gringos will want to go. It lists all of CM's signature dishes, and even has pictures to entice the bold and assuage the timid.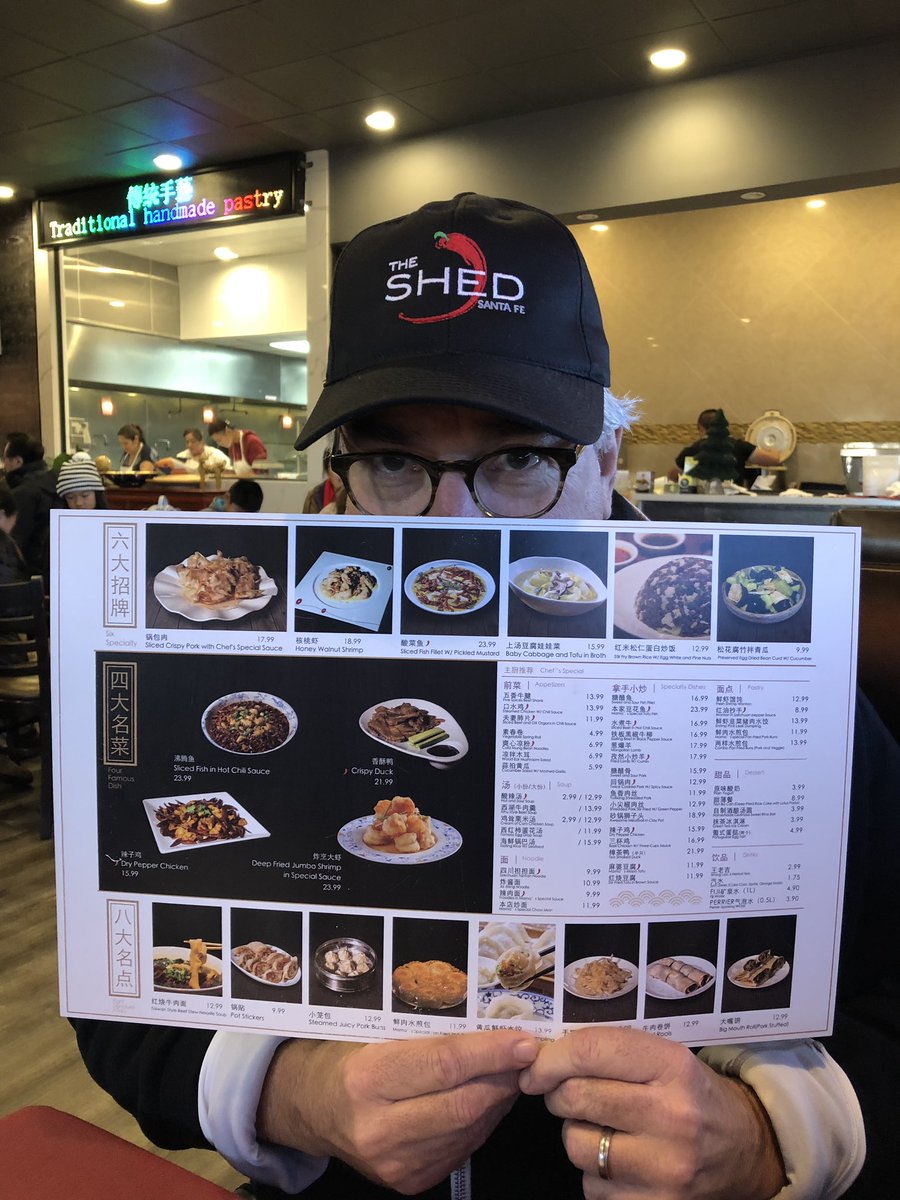 Not pictured but still magnificent are items ranging from the simple (Cucumber Salad with Mashed Garlic $6) to the sublime (Awesome Meatball in Clay Pot $19). In between you have plenty of standard issue stuff that still manages to sing (Szechuan TanTan Noodle, $10, and Twice-Cooked Pork with Spicy Sauce, $13). Also highly recommended is the Sliced Fish in Hot Chili Sauce ($24) — a dish that will never be accused of false advertising — it being for serious chiliheads only.
All of these dishes are meant to be shared, and in keeping with Chinese tradition (at least as it was explained to me), the number of items ordered should roughly equate to the number of diners at table (2 people, 2 plates; 4 people, 4 things, etc.) although The Food Gal® and I usually honor this custom in the breach — it being almost impossible for two hungry gwailo to resist some form of dumpling, and at least two other plates.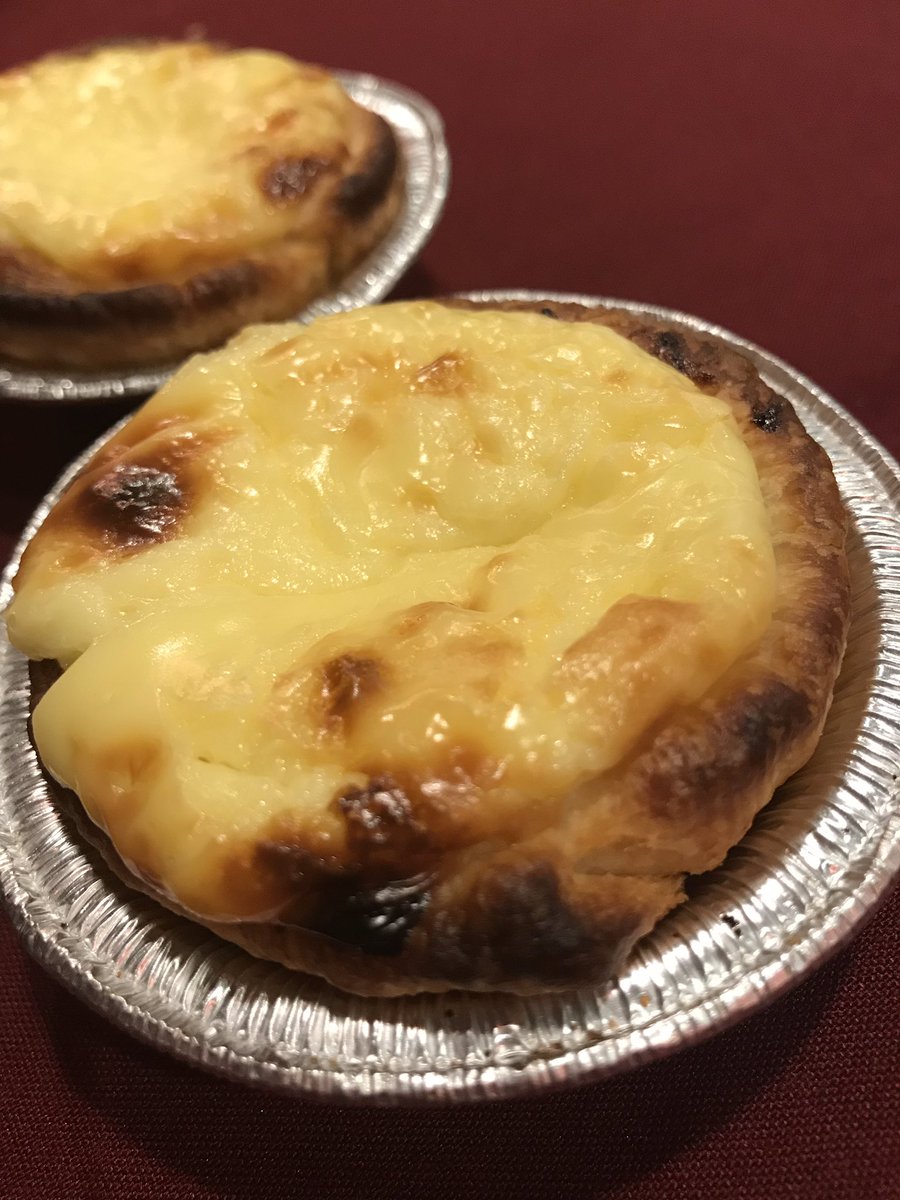 Irresistibly, you will be drawn to  the don tot (Portuguese egg tarts, $5, above) for dessert. Resistance is futile so order them as soon as you sit down so you won't have to wait while they're freshly made. Order two orders or more. However many you get, it won't be enough.
All of these things taste as good as China Mama used to taste, maybe even better (those tarts are definitely better)….and all of it making for some mighty tasty leftovers.
As for service, it's been spot-on, top-notch, and on-it-like-a-bonnet for all three of our return visits. (And they had no idea I write about restaurants.) Whatever Ms. Ma has inculcated into her servers is obviously working, as they are bi-lingual, informed about the menu, and very attentive.
As for liquids, they bring you hot tea, but you have to ask for water.
Just like in China.
CHINA MAMA
3420 South Jones Blvd.
Las Vegas, NV 89146
http://www.chinamamavegas.com/