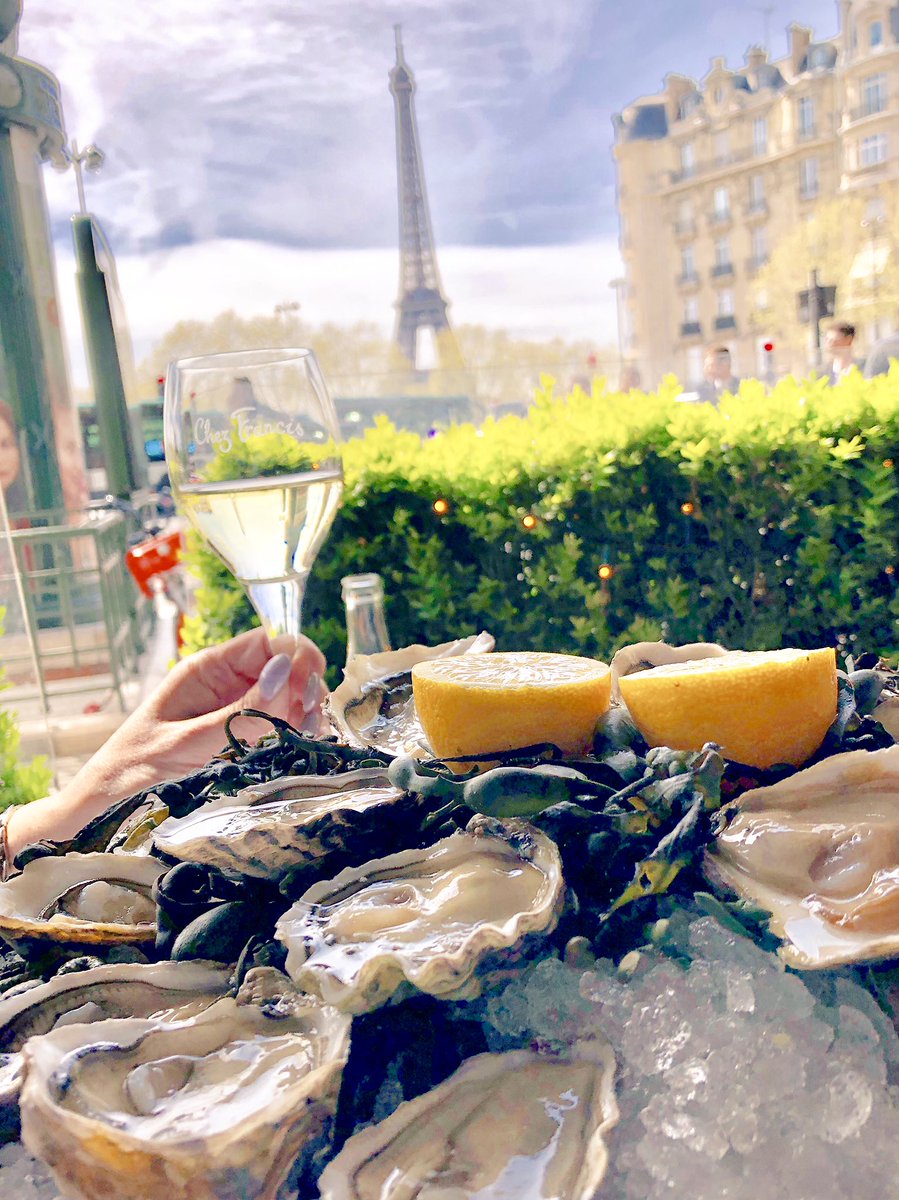 Good food is everywhere in Europe, at all price points these days, so there's no excuse for not eating well when you're over there.
The three countries I visit most (Italy, France, Germany) have serious coffee cultures, so a good cup of joe is always within reach. Those ubiquitous cafes and coffee bars also stock plenty of other juices, teas, and alcohol….so if you'd like some Jack Daniels or Amaretto in your cup at 8 am, they'll oblige.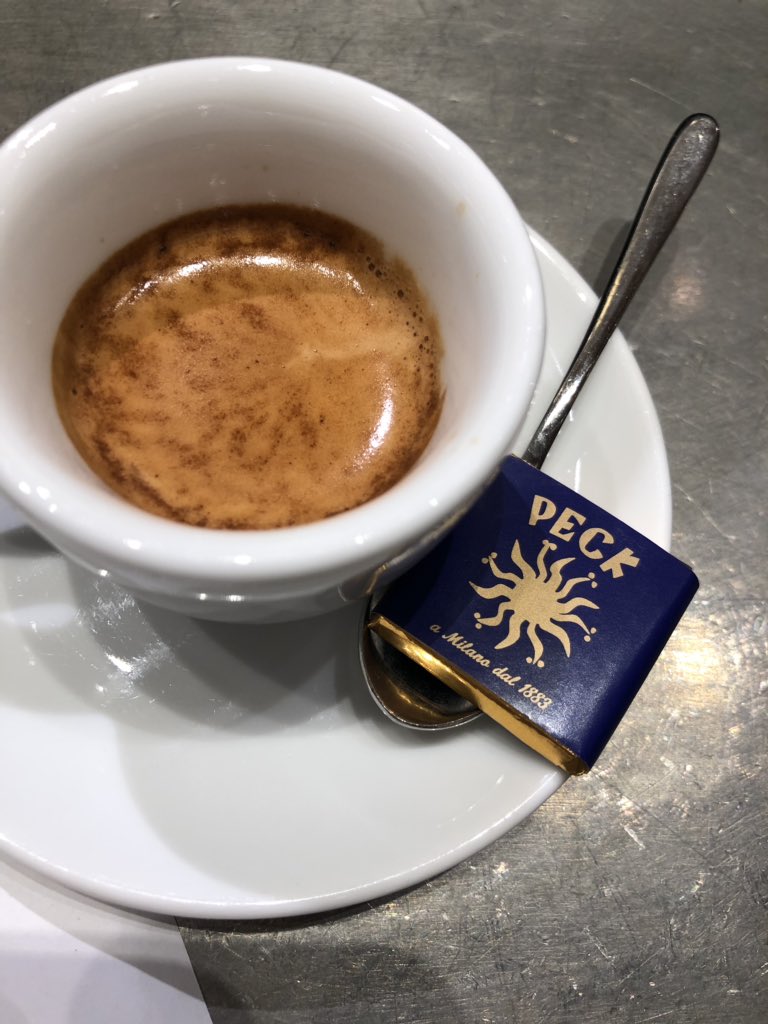 I'm not going to get into all the fine points of Euro coffee cups, but the  big difference between their coffee cultures and ours has to do with volume, strength, and frequency. Euros take their coffee in small, strong doses, and do shots of it throughout the day as caffeinated fuel. If you can't handle the high octane stuff (aka espresso), ask for yours au lait ("with milk") or café crème (France) or con crema (Italy). Crème and crema both mean "with cream", although it's really more like whole milk.
Confused? Don't be. Just do what I do: either order a cappuccino or just say olé!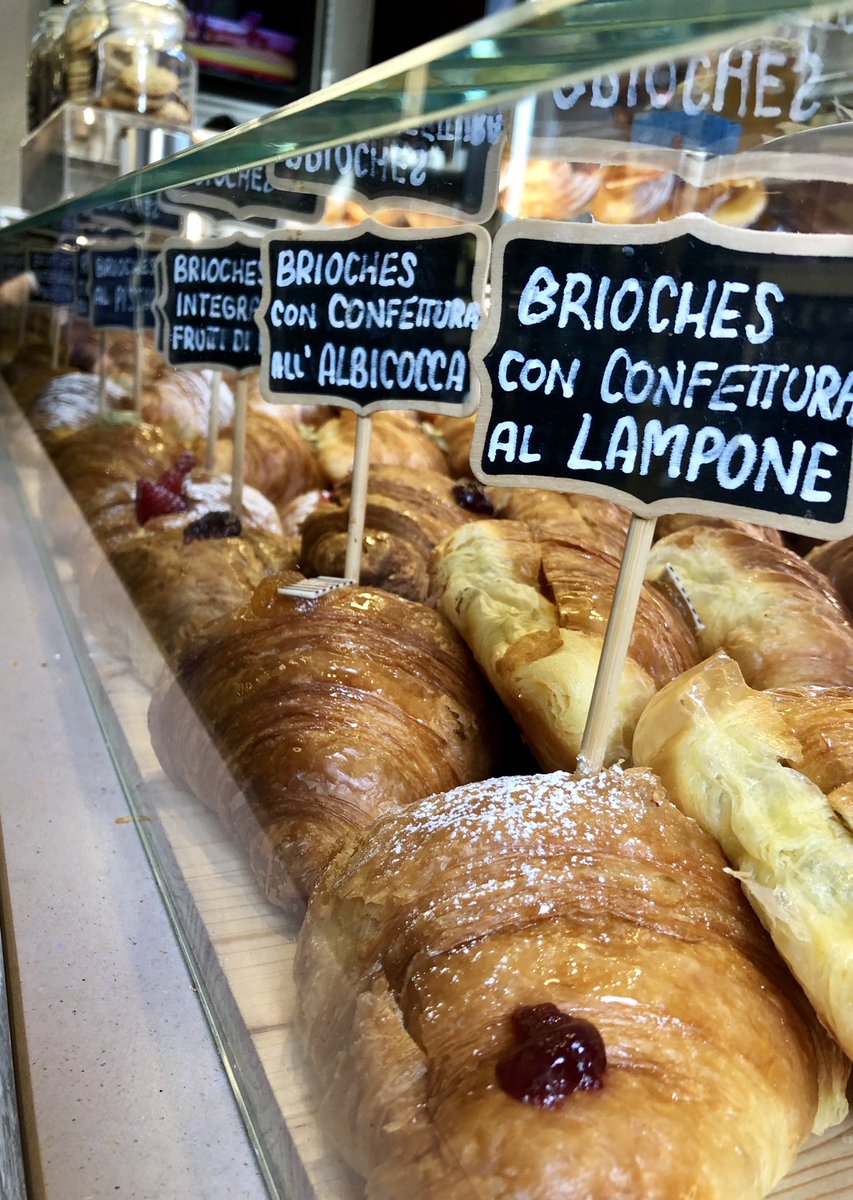 My routine is: find a cafe close to your hotel, adopt it as your hangout for how many days you'll be in town. By day two or three the proprietor/barista will treat you like an old friend when you walk in. Unless you're in Germany. In Germany, they don't even treat old friends like old friends.
For the record, here's my 12 Step Program for eating in France and Italy:
Wake up.
Shower, shave, take care of business while trying not to twist, strain, or break anything in the process (see previous article).
Go to your regular cafe and get a cafe au lait with a croissant (France), or a cappuccino with a brioche (Italy). Gently caress the pastry in one hand as you dunk it into the soothing brown liquid, then eat it while sipping and holding your cup in your other hand. Perfect this art and you'll feel like a native in no time. Perfect it whilst standing up and affecting a vague air of insouciance about world affairs, and the women will flock to you like you're Marcello Mastroianni in 1962.
Remember, in France and Italy, breakfast is good for only one thing: thinking about lunch.
Start thinking about lunch
Eat lunch (see below).
Towards the end of lunch, start discussing your dinner plans.
Rest up for dinner.
Have dinner.
Walk off dinner for an hour or so, promising your wife you'll take her shopping or sightseeing in the morning (which you both know is a lie).
Return to hotel.
Sleep, then repeat steps 1-12 the next day.
Lunch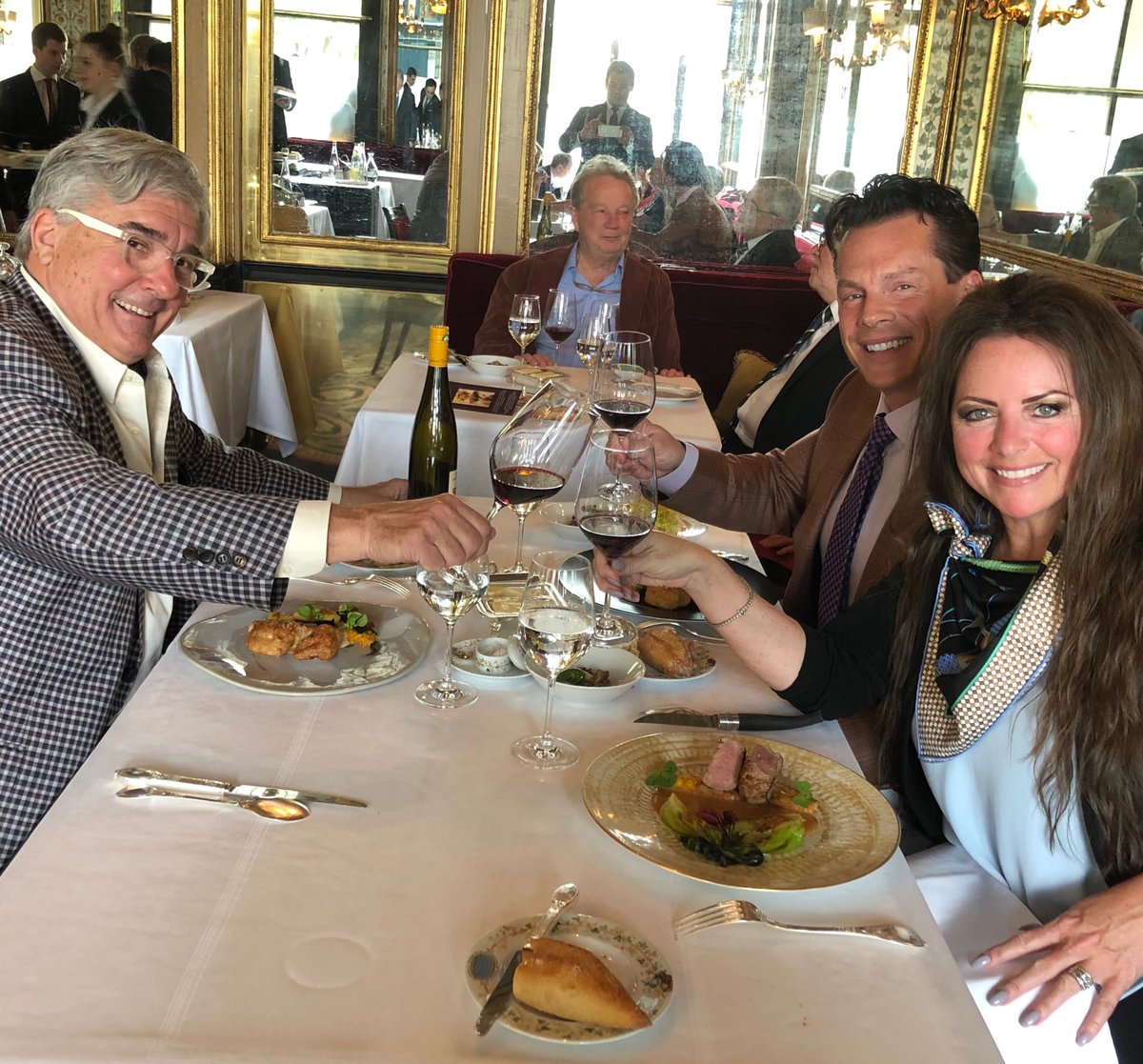 (Dejeuner at Le Grand Véfour)
The older I get, the more I like to eat and drink myself silly at lunch rather than dinner — it gives you more time to digest things and walk off the calories.
Americans aren't used to intensive care service at high noon, but it's the best way to enjoy a big deal meal at a destination restaurant. There's usually a "lunch special" of a few courses for a set price that's a relative bargain, and the difference between the food at lunch and dinner is nil. In fact, to my observation, lunch is when most the local gourmets come out to play in the big cities. Dinnertime seems to be for businessmen and tourists.
Lunch takes one of three forms: either a formal affair in a restaurant (France) or ristorante (Italy), or a more casual, but still coursed-out meal in a bistro or trattoria, or a quick bite in one of those cafes where you grab your coffee (all of them usually serve some kinds of pizzas, salads, and sandwiches).
The Rick Steves of the world (and many tourists) prefer the quick casual lunch because it leaves them more time for sightseeing. In my world, the food is the sight to see, so I prefer the bistros of Paris, or a local trattoria which serves the traditional cuisine of the area. Regardless of your mood, there's always fascinating sustenance to find.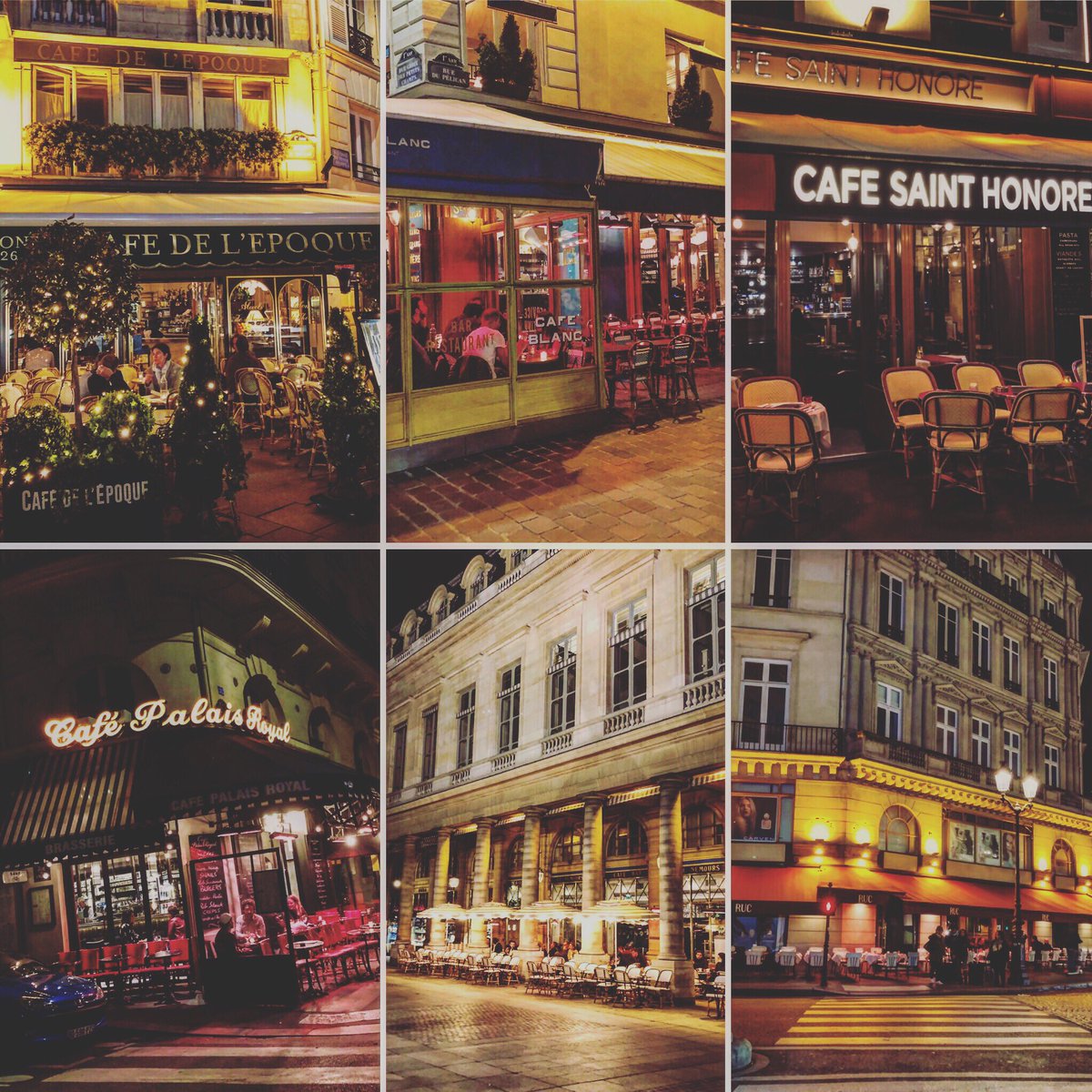 Cafes are everywhere in Paris (I counted nine in a five block walk to my hotel, above), and Rome, Milan, Venice, Verona, Bardolino (not to mention Lyon and smaller French towns like Beaune, and the entirety of Alsace) are chock full of places to eat. You may get an indifferent meal in some of them, but even average Italian or French food over there is a lot better than what we're subjected to over here.
Dinner
Dinner should be the opposite of lunch. If you stuff yourself silly at midday, find a cafe or casual spot and while away the evening over one or two courses while pondering where to eat the next day. Wine bars are also great for small snacks and light meals.
Know, however, that more formal restaurants have fairly strict and limited service hours. Lunch is usually served from 12:30-2:30, and dinner from 7-9. Restaurants that take reservations usually have one seating only, and the table is yours until they close up shop.
Cafes, bistros, brasseries and trattorias are much more flexible and generally have non-stop service throughout the day….although the only people you'll see chowing down on a pizza or choucroute garni at 5:00 pm are usually jet-lagged tourists. A good rule of thumb is: the more limited a place's hours, the more serious it is about its food. Speaking of which…
Rules of Thumb
Get the specials. If there's a chalk board (and in France, there's always a chalk board), order off it. That's where the good stuff is.
Get out of your comfort zone AKA take the stick out of your ass. You didn't come to Europe to eat a burger anymore than you would come to America to view ancient ruins. European menus are full of wonders, but you have to bring an adventuresome spirit to the table.
Europeans are closer to their food than we are. Literally. They eat and drink products that are grown or manufactured where they live, not a thousand miles away. And you can taste the difference. Plus, all of the dishes we take for granted over here (pizza, Béarnaise sauce, oeufs Romagna avec sauce Espagnole a pigeoneaux Romanoff jubilee) had their origins over there, and tasting the real enchilada where it was invented cannot be overstated as an epicurean experience.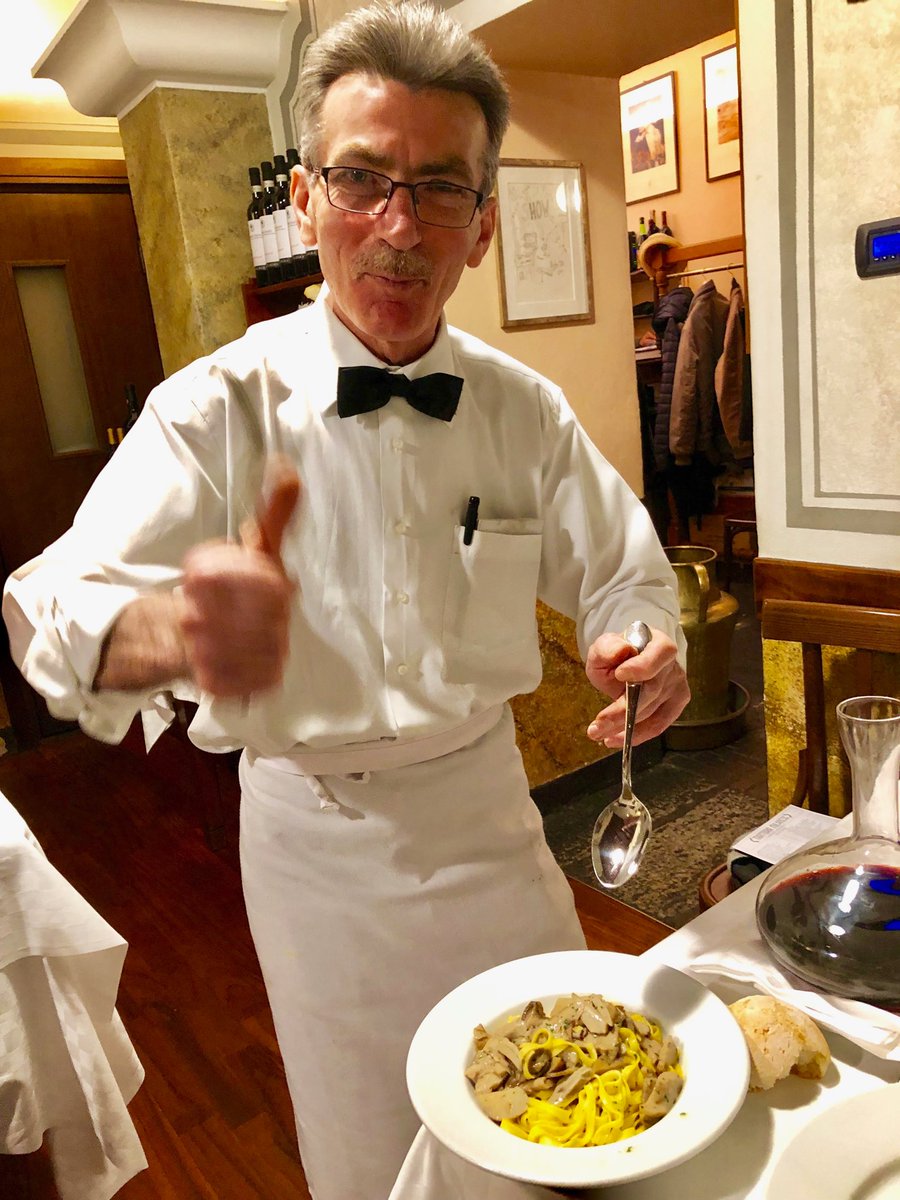 Don't be intimidated. English is spoken all over Europe these days — it's a mandatory subject for schoolchildren — and between the English language menus and helpful waiters, you'll rarely be at a loss for words, or some tasty morsel. The spry fellow we had at Trattoria Milanese (above) spoke better English than my Greek popou, and the waiter we had at our best bistro meal in Paris (at La Bourse et la Vie) was a bi-lingual chap from New Jersey.
Forget about cocktails. With a few exceptions (e.g. The Jerry Thomas Project in Rome, gin and tonics in Spain) cocktails are not a thing in Europe. They'll pour you a vodka soda or expensive scotch in upscale hotels and bars (and at the corner cafe), but hard booze is to grape-centric Europe what digestivos are to the new world: not indigenous to the culture and something they struggle to understand.
If you don't know anything about wine, get the house wine by the glass or carafe. Societies steeped in wine culture don't wallow in cheap, disgusting wine. (They blend, bottle and bequeath their plonk to us.)   Even the worst tourist traps in Rome and Paris serve decent stuff. All you have to know are the words for red (rouge or rosso), white (blanc or bianco) or pink (rosé) to drink fairly well.
If you know a little or a lot about wine, grab the list and go nuts. Bottles that go for hundreds over here can be had for 50 euros over there. My budget is usually in the 80-100 euro range, and invariably, a waiter or somm will look at my selection, and then point me to something just as good for half the price. On my recent trip, this happened on five consecutive days in Milan (Trattoria Milanese), Paris (Willi's Wine Bar, Le Grand Véfour, Les Climats), and Verona (Pane e Vino).
Plan, plan, plan or just wing it. There are two ways to eat and drink your way around France and Italy: book everything in advance, or just walk around and see what looks good. I've done both and rarely been disappointed.
A compromise procedure involves doing your homework and making a list of addresses that sound interesting….and then cruising by to check them out. Only at the hoity-est of the toity will turn you away without a reservation.
Youngsters like to book everything through mobile app services (Michelin, La Fourchette, etc.), but many charming, out-of-the-way joints don't subscribe to reservation services, and you'll miss a lot of local flavor if you keep you nose in your phone and rely on your apps for everything.
I could go on and on. It's been said that traveling is living intensified (actually, I think Rick Steves said that), and if it's true, then traveling is eating intensified times ten. When you're in a strange place known for its gastronomy, the flavors come into focus, aromas are sharper, textures linger, and the sensations are more vivid. Not for nothing do people fall in love over a bottle of wine on the Amalfi Coast, or re-evaluate the world's beauty from their perch in a Parisian cafe. To paraphrase Hemingway: Europe is a moveable feast, and if you're lucky enough to travel there, it will stay with you for the rest of your life.