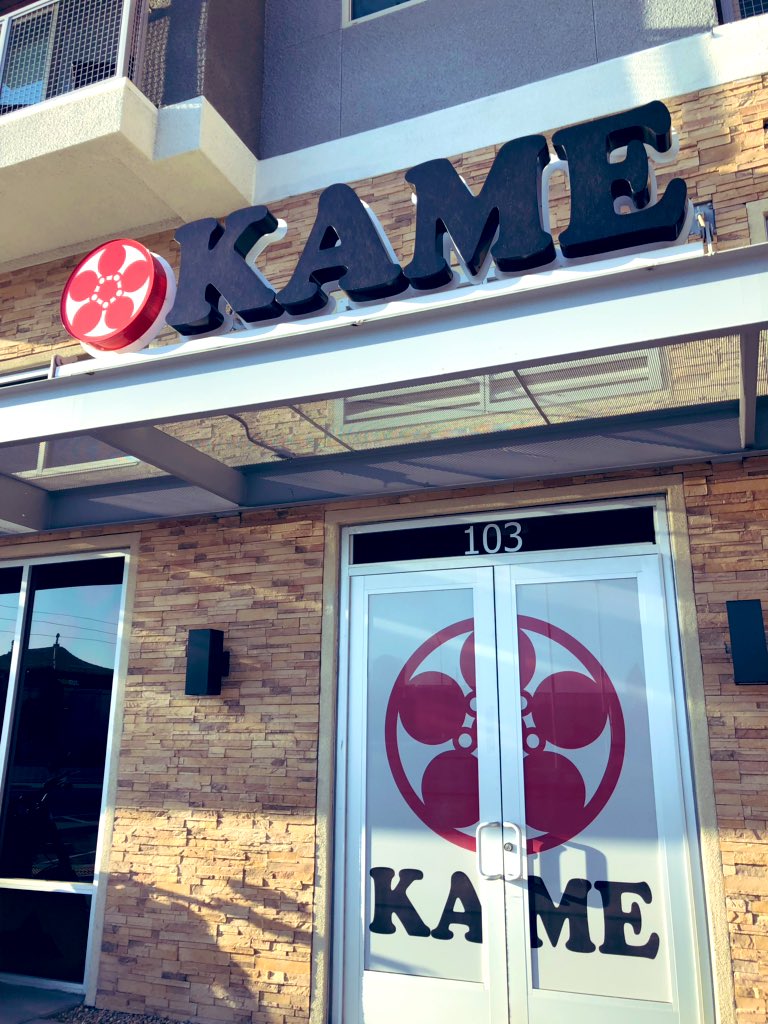 There are two cuisines we crave after one of our forays to France: Mexican and sushi. So it's no coincidence we've been stuffing our pie hole with tacos and raw fish for the last week.
Good tacos are easier to find (especially downtown), but when it comes to Japanese, the pickings are slimmer. We're always on the prowl for a place to add to our rotation. (Keep in mind we're super-picky about the quality of sushi/sashimi we eat, as you should be. If you're one of those AYCE bargain hunters, stop reading right now, and go check yourself for tapeworms.)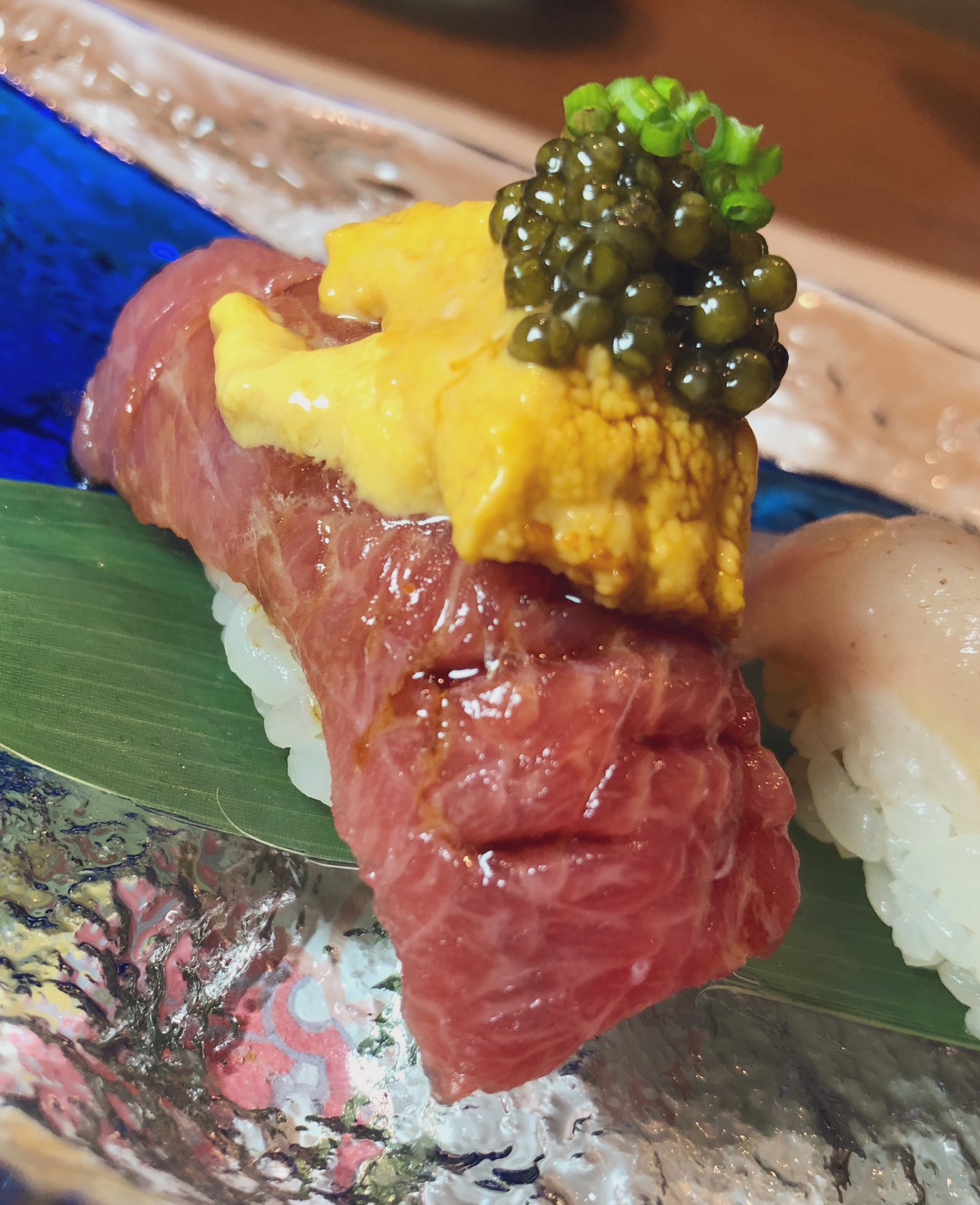 So imagine our delight when  Sushi Kame (officially called Sushi Kame Omakase & Kaiseki) opened a few months ago at a location that's not way up near Summerlin (its old home where great food is as rare as good taste).
The new Kame is right on the cusp of Chinatown, on the ground floor of a new condo complex near Valley View. And since it's now in a neighborhood we like rather than loathe, we stopped in for a few exploratory bites.
What we found was impressive, accessible, and eye-popping — a welcome addition to the Japanese offerings along this increasingly crowded avenue, especially when the seats at Yui and Kabuto are full.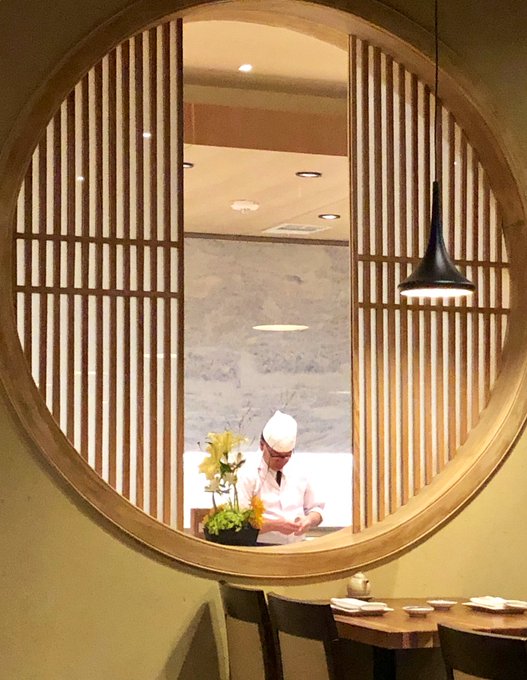 This Kame is quite an operation. A hostess stand greets you right inside the door, a large, well-stocked bar hugs the left side of the space, while an even larger sushi bar beckons ahead. Plenty of tables line the bifurcated room, and to the far right (behind a dramatic window) lies the kaiseki room (above), where reservation-only omakase meals (starting at $200/pp) are served.
We're not ready to take that plunge (the size of my restaurant bills from Paris has the Food Gal® contemplating some sort of 12-step gastronomy withdrawal program for me), but what we found at the sushi bar when we let the chefs strut their stuff was most impressive.
Just say omakase, and what you get for $100/pp will blow right past 95% of the neighborhood joints in town.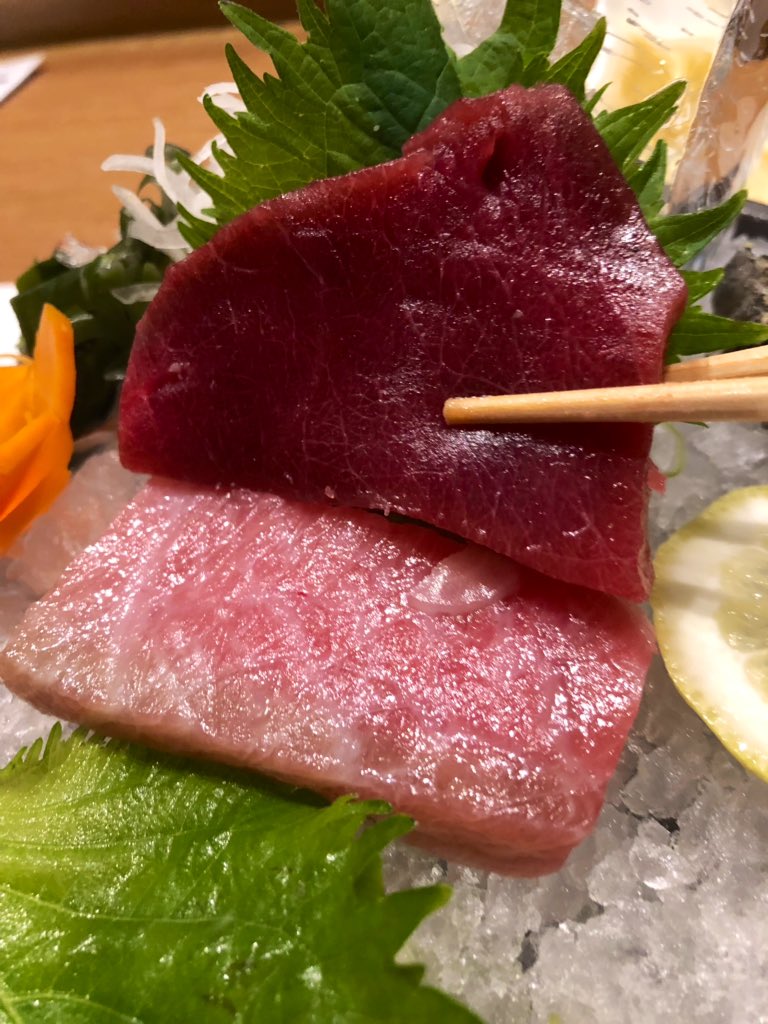 Sushi is as much about the rice as it is about the fish, and this was the real deal — soft-yet-firm, perfumed, kernels (possessing both a whiff of vinegar and umami). so perfectly cooked you can count them in your mouth.
I'm not ready to pronounce the knife work the equal of its two rivals, but having a quality alternative to these edomae sushi icons, a mile closer to the Strip (and our house), is a nice problem to have.
3616 W. Spring Mountain Road #103
Las Vegas, NV 89102
702.665.5731
For Kaiseki reservations call:
702.771.0122