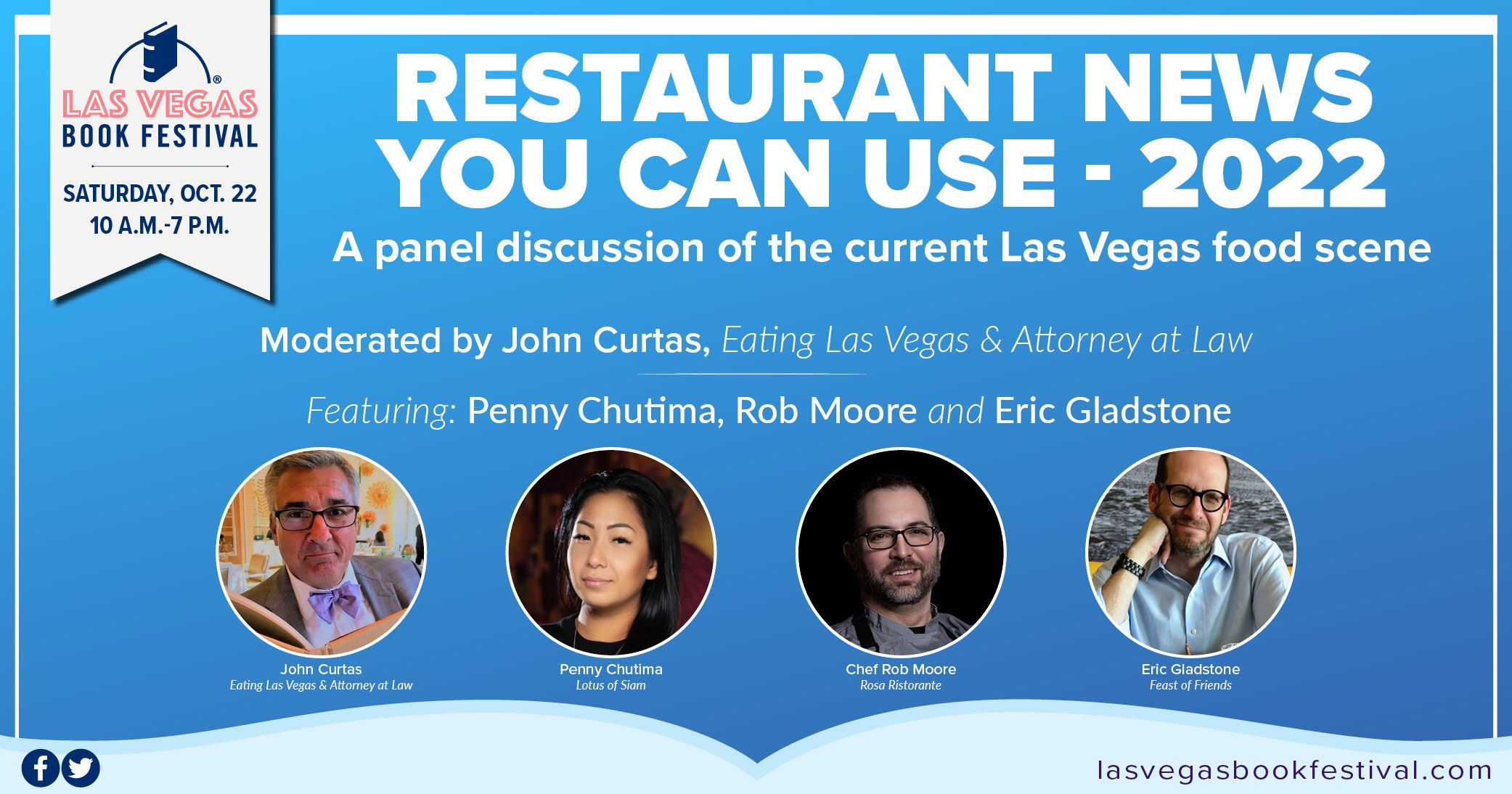 I look great, don't I? Especially when photographed at distance, through a mayonnaise jar.
Wait til you see me in person this Saturday at noon, at the Las Vegas Book Festival.
Thankfully, I'll be on a stage, far away — just me, a microphone and three people (Lotus of Siam's Penny Chutima, Rosa Ristorante chef/owner Rob Moore, and Eric Gladstone, the brains behind Vegas Unstripped) flapping our gums and chewing on the Las Vegas restaurant scene.
If you follow the Book Festival, you might've heard that super-chef and PBS star Hubert Keller was originally scheduled as a headliner, to be interviewed by me, about his life in food, his cookbooks, and his presence on the Las Vegas Strip restaurant scene. Unfortunately, his mother passed away last week (I can relate!), so three of our town's major players have agreed to pinch hit and come together for a lively discussion about what it means to run a restaurant in the challenging culinary landscape of Las Vegas.
I'm just there as eye candy…
…but I promise, there will precious little of the "how did you survive Covid?" b.s. that everyone is tired of these days.
Instead, we'll be sharing secrets, settling scores, and giving you an insider's perspective on:
Tik Tokkers: Should they all be shot?
How much red sauce is too much red sauce?
Trends that need to end.
How do you tell a bad Thai restaurant from the greatest one in America?
Has Martha jumped the shark?
Is there hope for Henderson?
Now that the Strip officially sucks, what's next for the neighborhoods?
What wine goes best with a huge ego?
You get the picture.
Come one, come all. It's free and I promise to sound reasonably sober. and look even better than I do in that little pic above.
Once the conversation ends, I promise you, the drinking will begin.
Downtown Las Vegas, at the Historic Fifth Street School (whose address in actually on Fourth Street – 401 S. 4th St. to be precise). This Saturday at 12:00 pm noon.
Audience participation will be welcomed….even from "influencers."