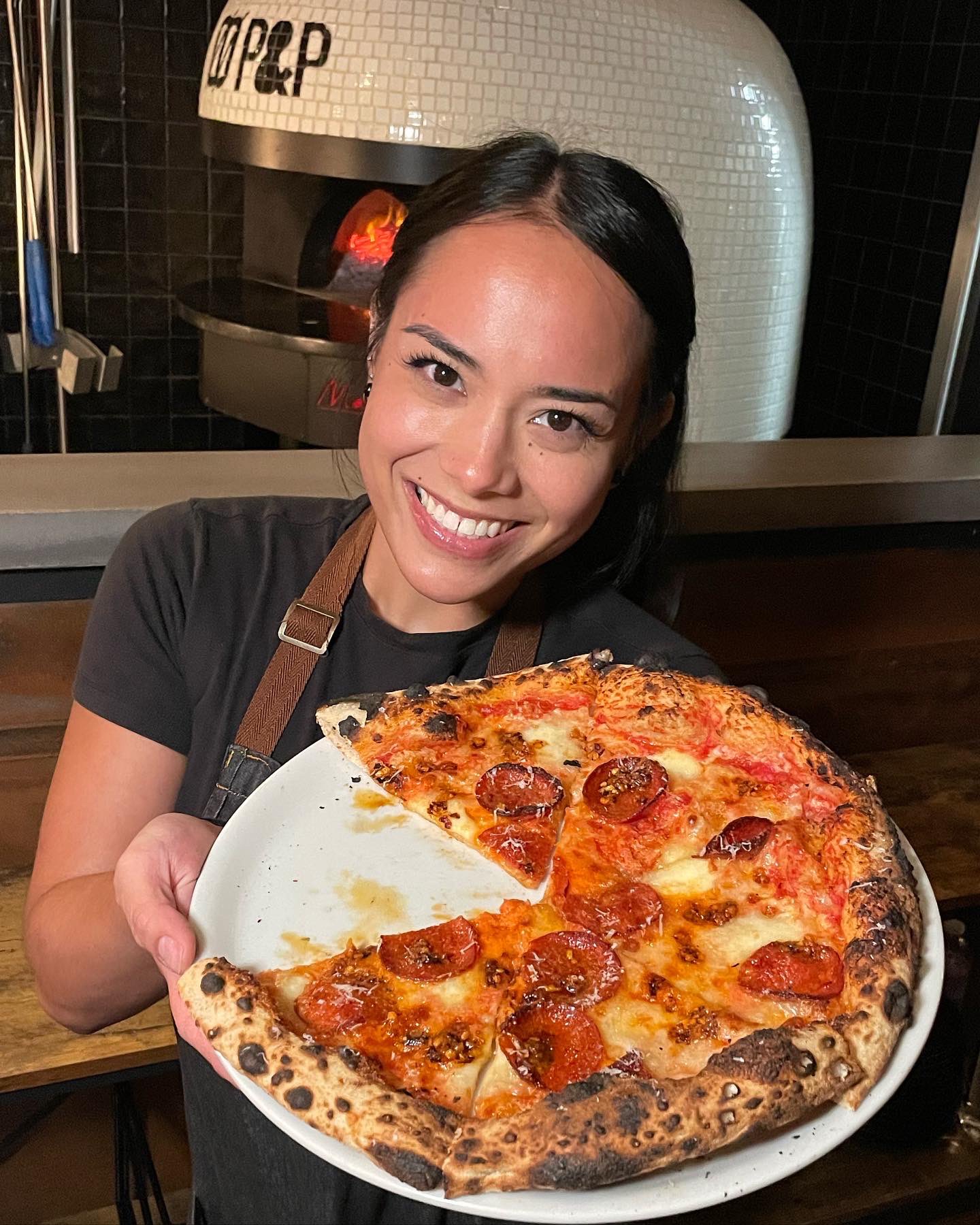 (Another one bites the crust)
It's been a banner year for new restaurants, but most of the growth has been confined to the 'burbs. (Face it: the Strip is now more boring than an Elon Musk boondoggle.)
Whether the engine is a booming economy, pent-up demand or big money finally stepping into the food game (Hello, The Sundry and Lev Group!), the greater Las Vegas area is teeming with worthy newcomers, some done on a shoestring, others well-financed, each seeking a slice of the hunger pie. In years past we might've had trouble coming up with half a dozen lip-smacking joints, this year has been a bounty of riches, with more to come in the final four months.
And yes, I know the year is only 66.6% over, but whether it is out of habit (10 years of writing my guidebook, and 25 of doing the Desert Companion/KNPR Restaurant Awards), I seem to be congenitally wired to start writing about the "year's best" when summertime is on the wane.
So consider this a partial list, which bears updating, but a good start if you're looking for what is recent and deserving of your dining out dollars:
The Best New Restaurants of 2023 (in no particular order, with commentary):
138 Degrees Craft Chophouse CLOSED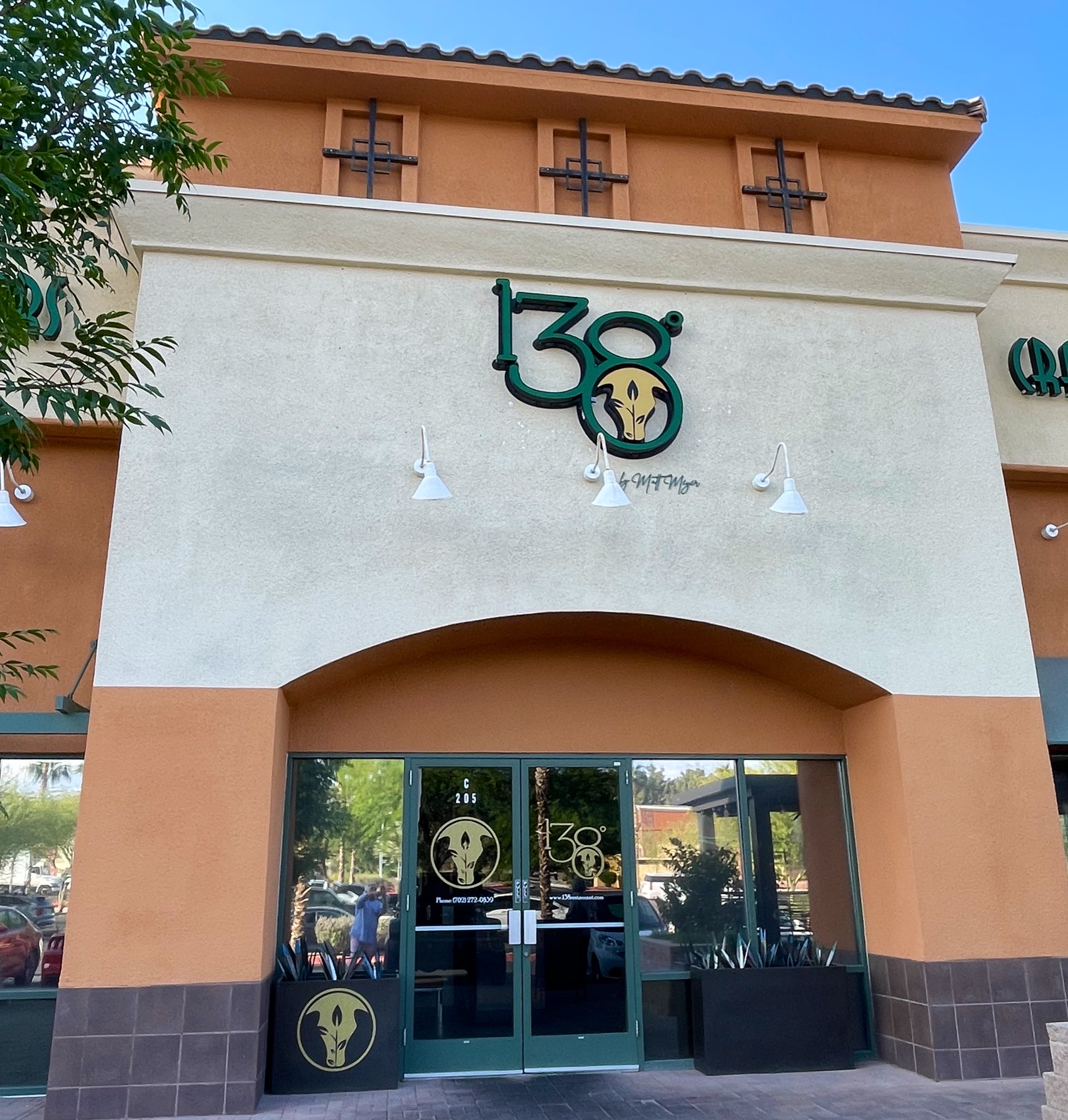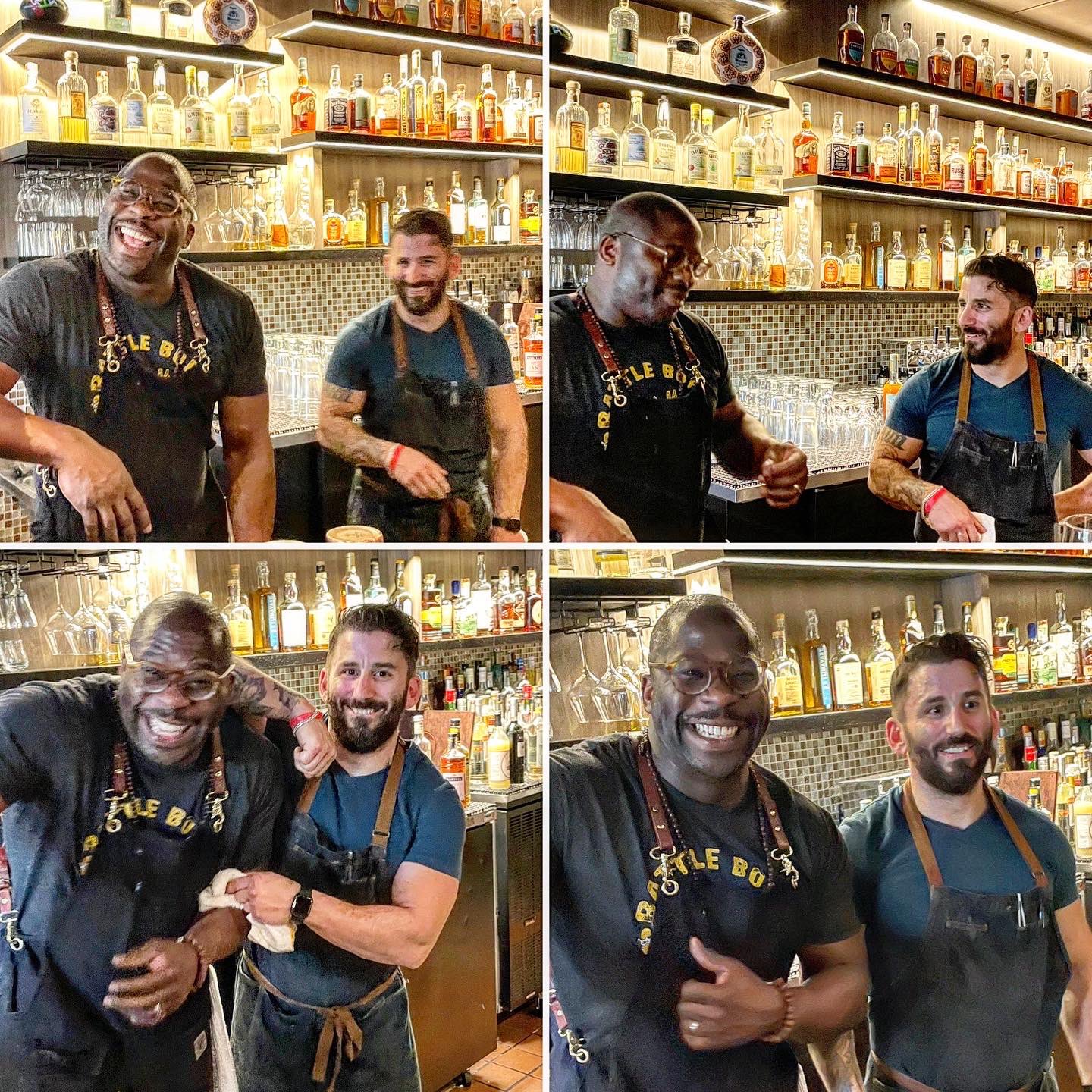 (…and then this lawyer dude asked for ketchup…)
Henderson has a steakhouse to call its own, aging everything from the sirloins to the salmon.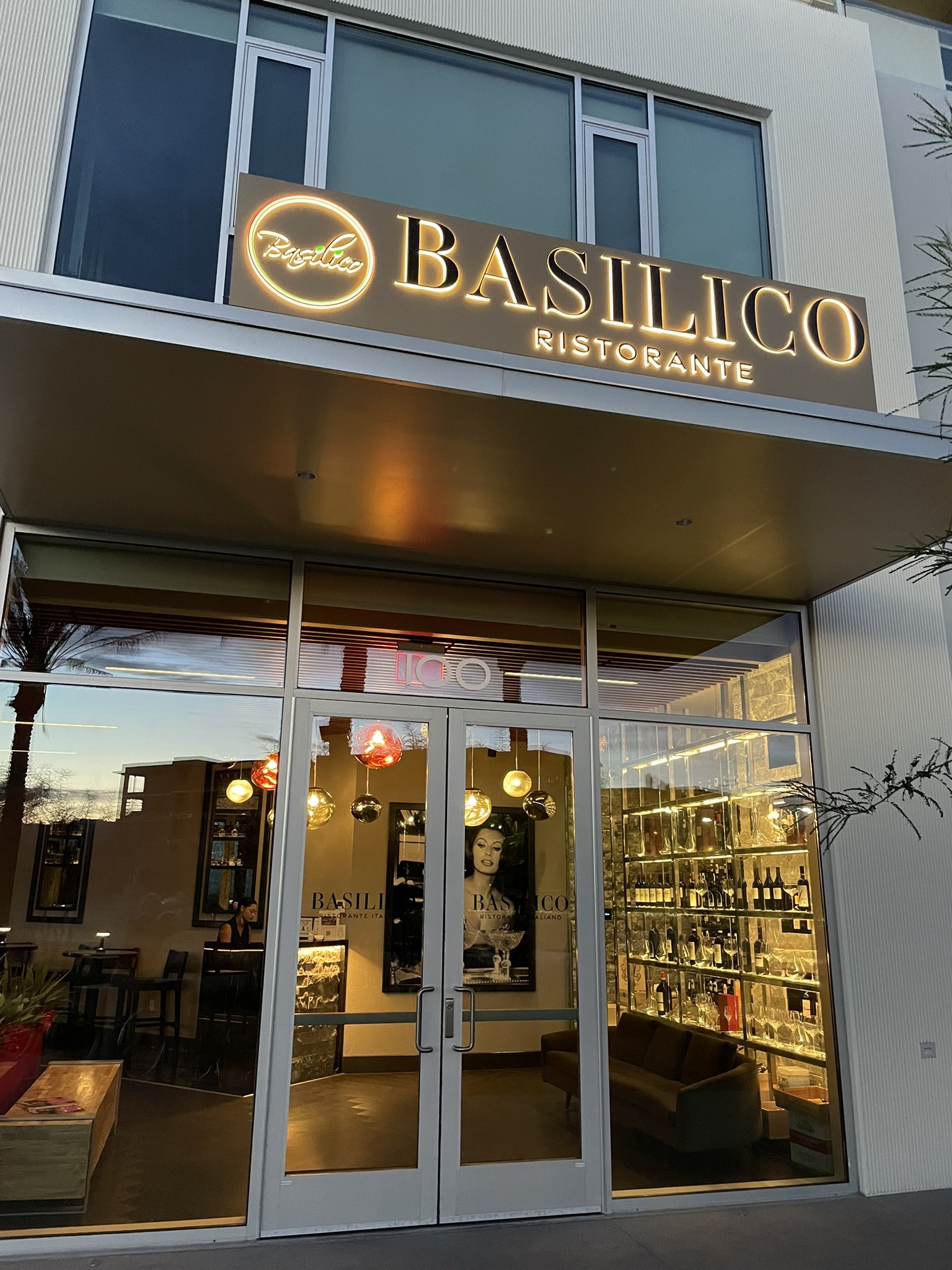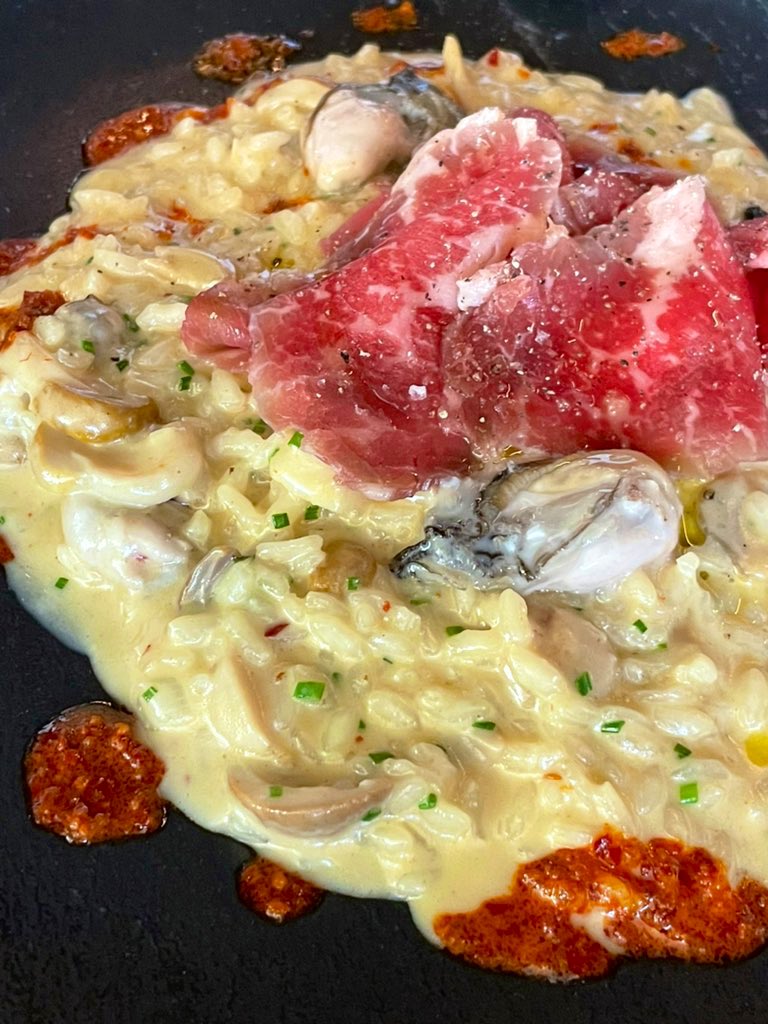 (Surf and turf risotto alla Francesco Di Caudo)
It's hard to get excited about Italian anymore, but I can almost work up a woody over this one.
You will not find me here most mornings only because my waistline won't allow it.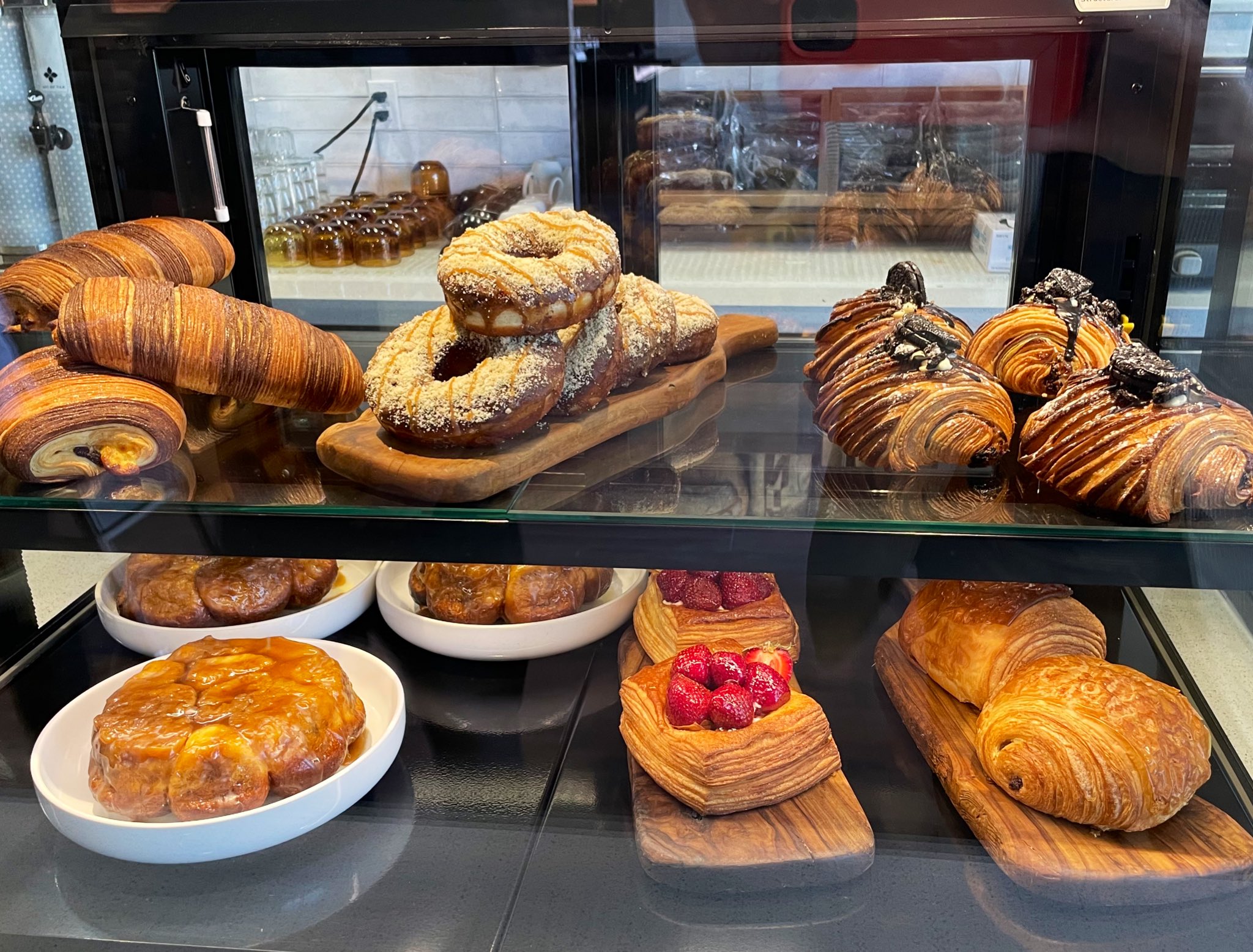 (ELV's usual at 1228)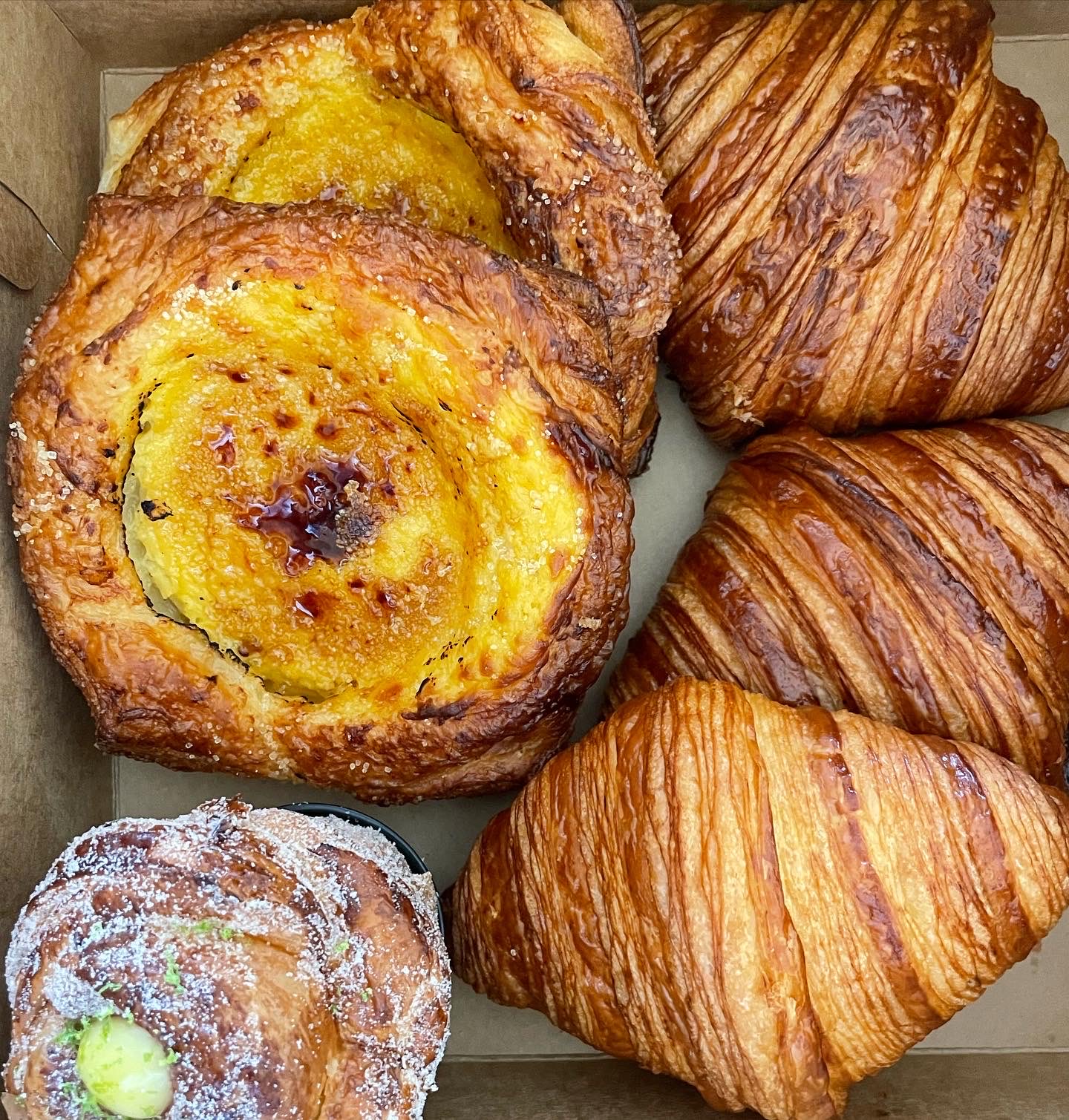 (I can resist anything but temptation)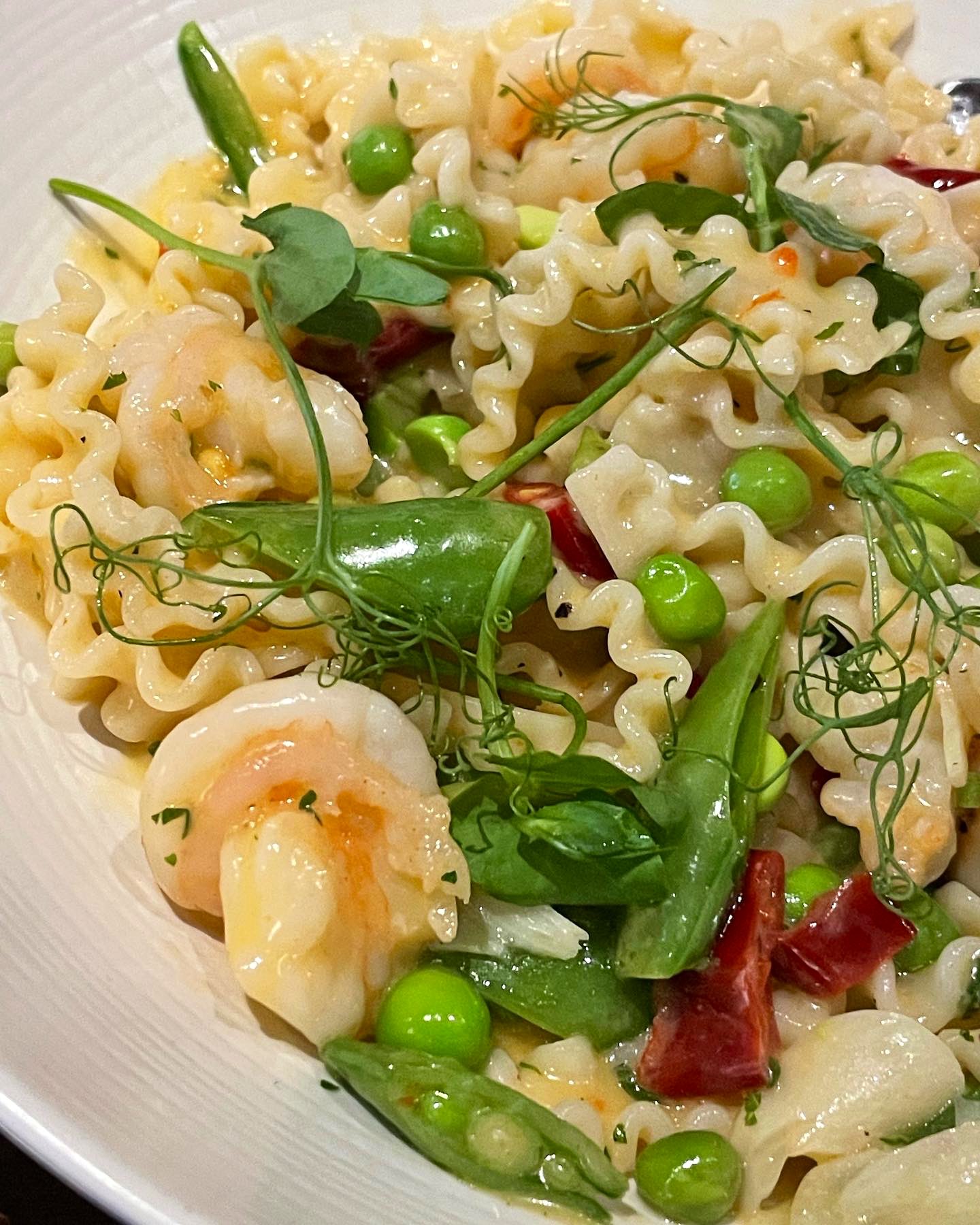 (Shrimply the best)
As good as the pastries are, the lunch/dinner options (including the best pasta of the year pictured above) here are every bit as technically perfect as you would expect from a Wolfgang Puck operation.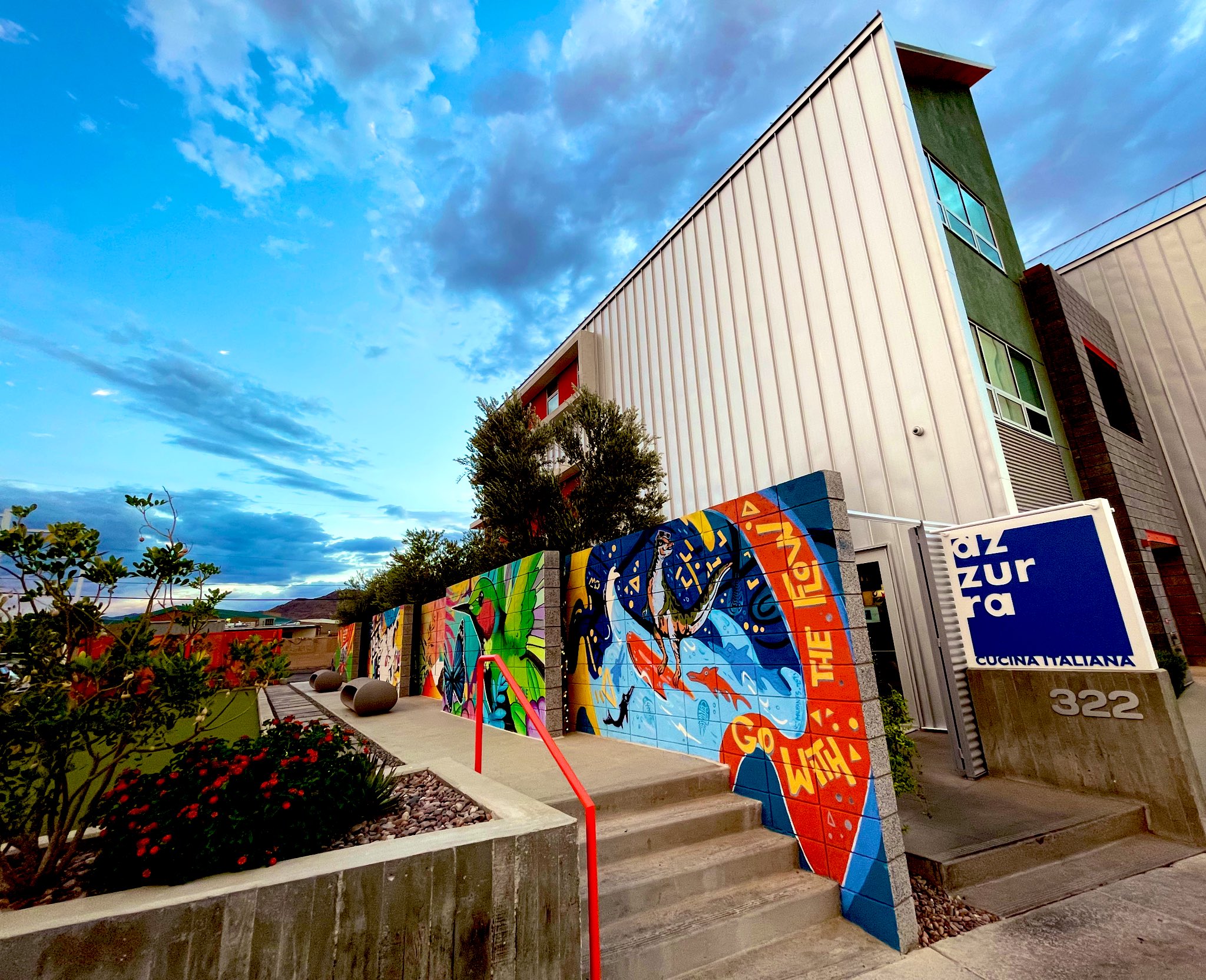 (Not your father's Water Street)
If this keeps up, we're going to have to retire the word Hendertucky and start eating crow….with a proper demi-glace, of course.
Nueva Latina in Green Valley makes about as much sense as a salsa band at a Mormon social, but here it is, just waiting to be discovered by the mortgage-poor crowd. Full disclosure: we haven't been, but Eat. Talk. Repeat. co-host Ash the Attorney raves about this place.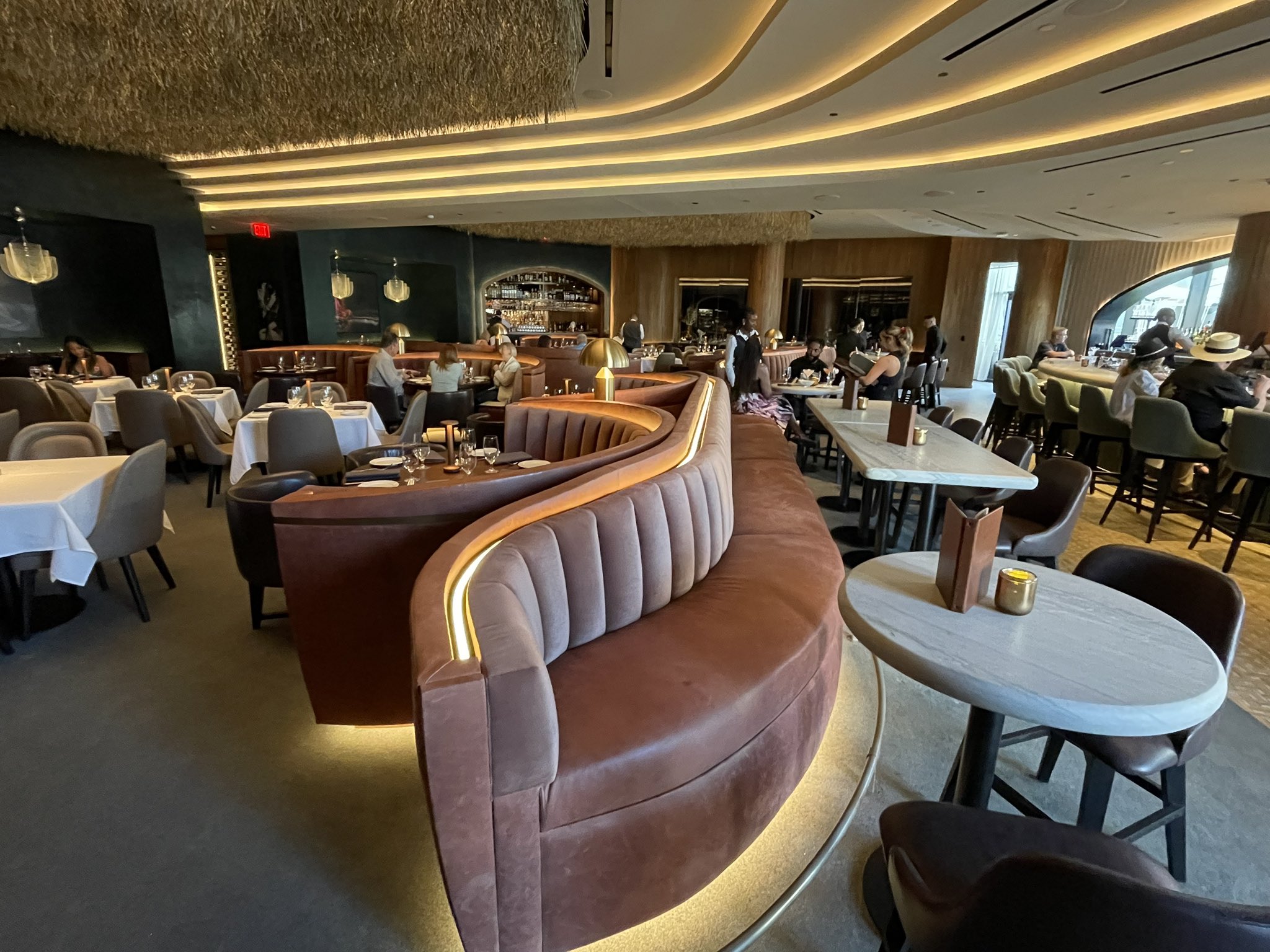 Vegas needs another chain steakhouse like I need another ex-wife, but when the payoff is this spectacular, the heart goes where the heart goes.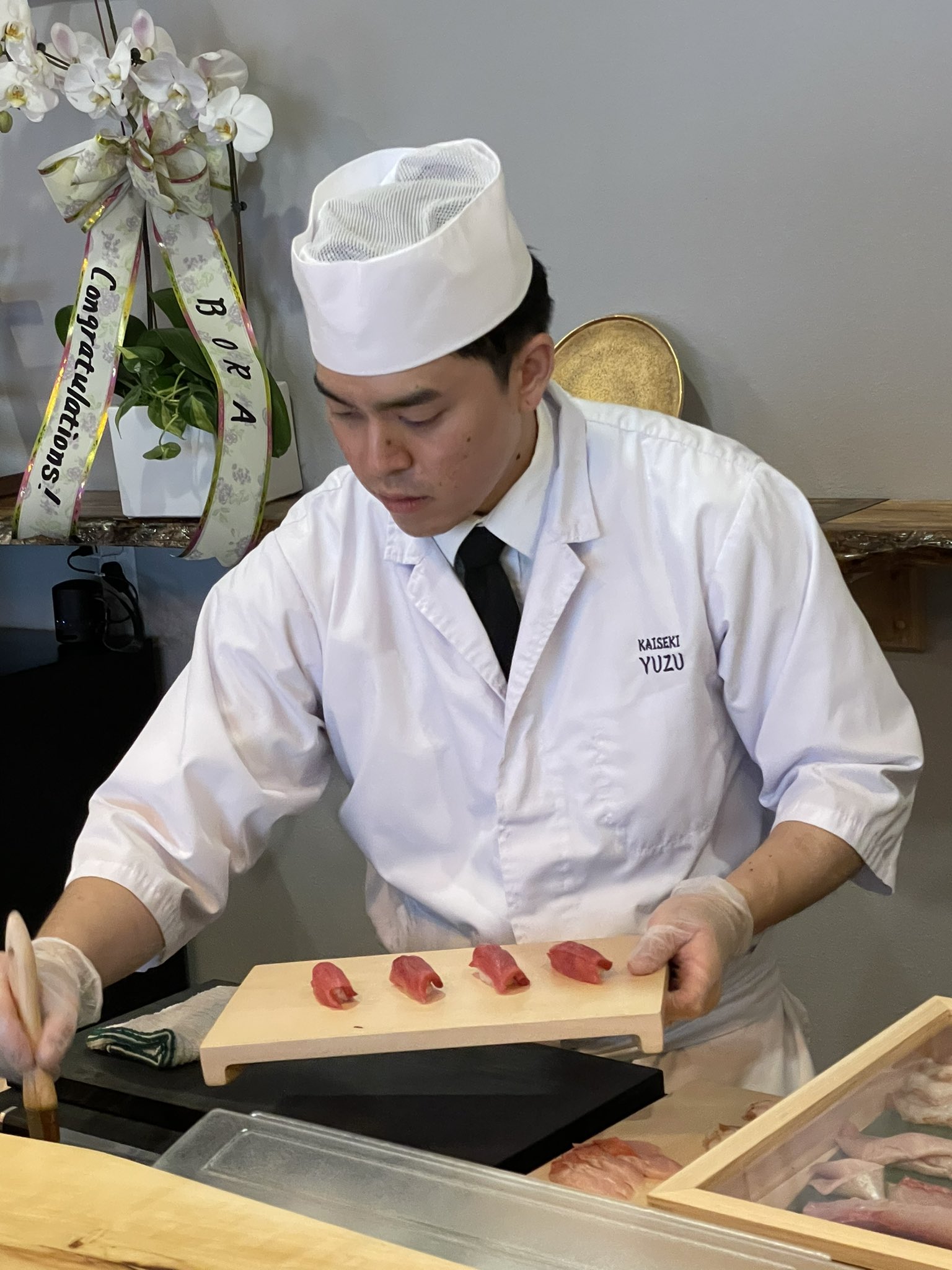 Jonathon Mau knows his Maguro)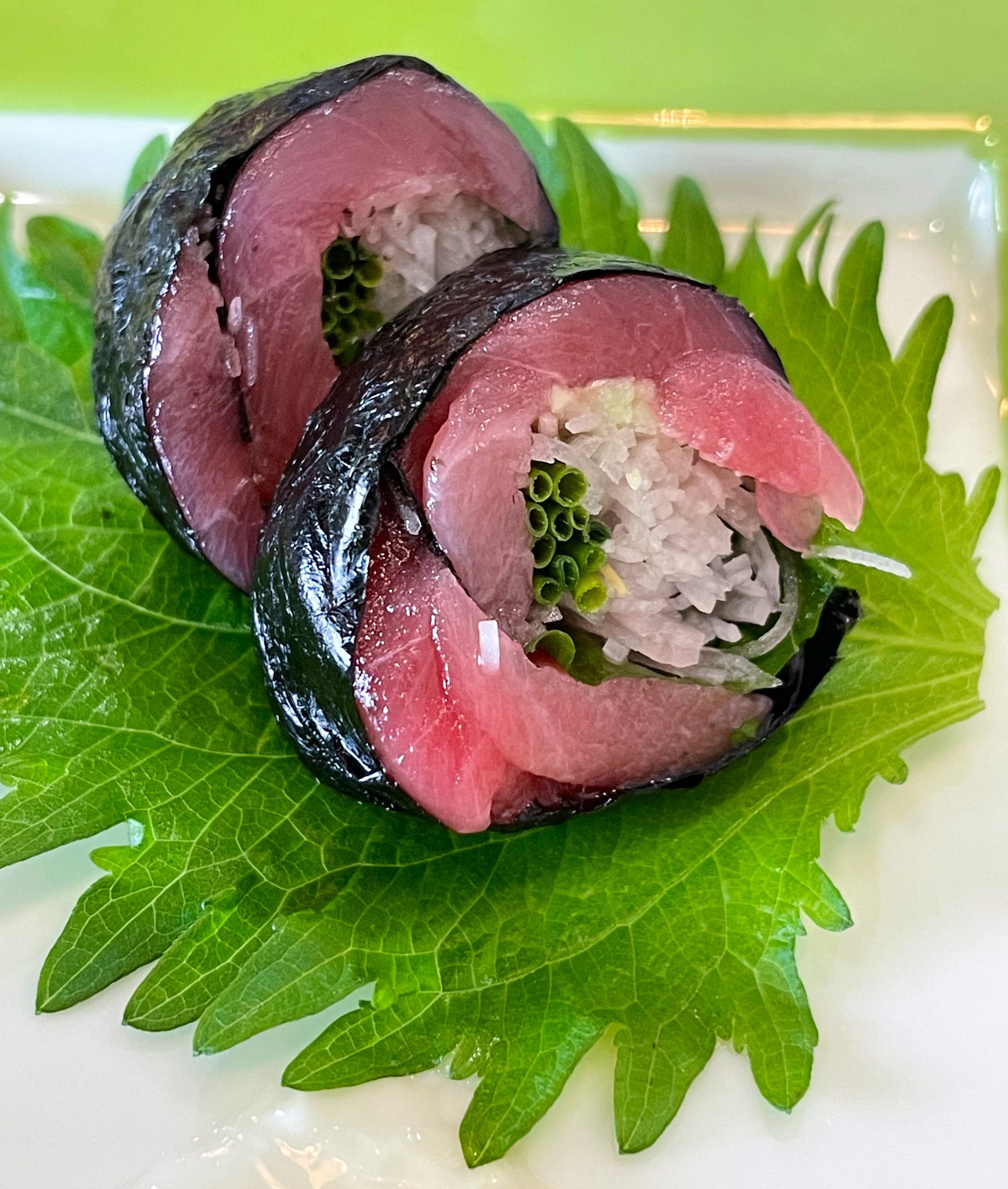 Strictly for purists; no sushbags allowed.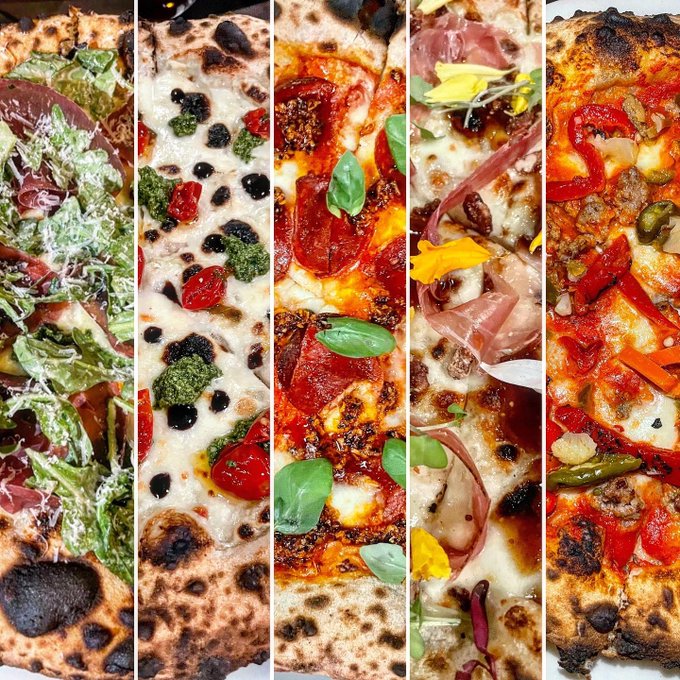 (A crust above)
Mike Vakneen is a pizza savant and Chinatown is now his playground.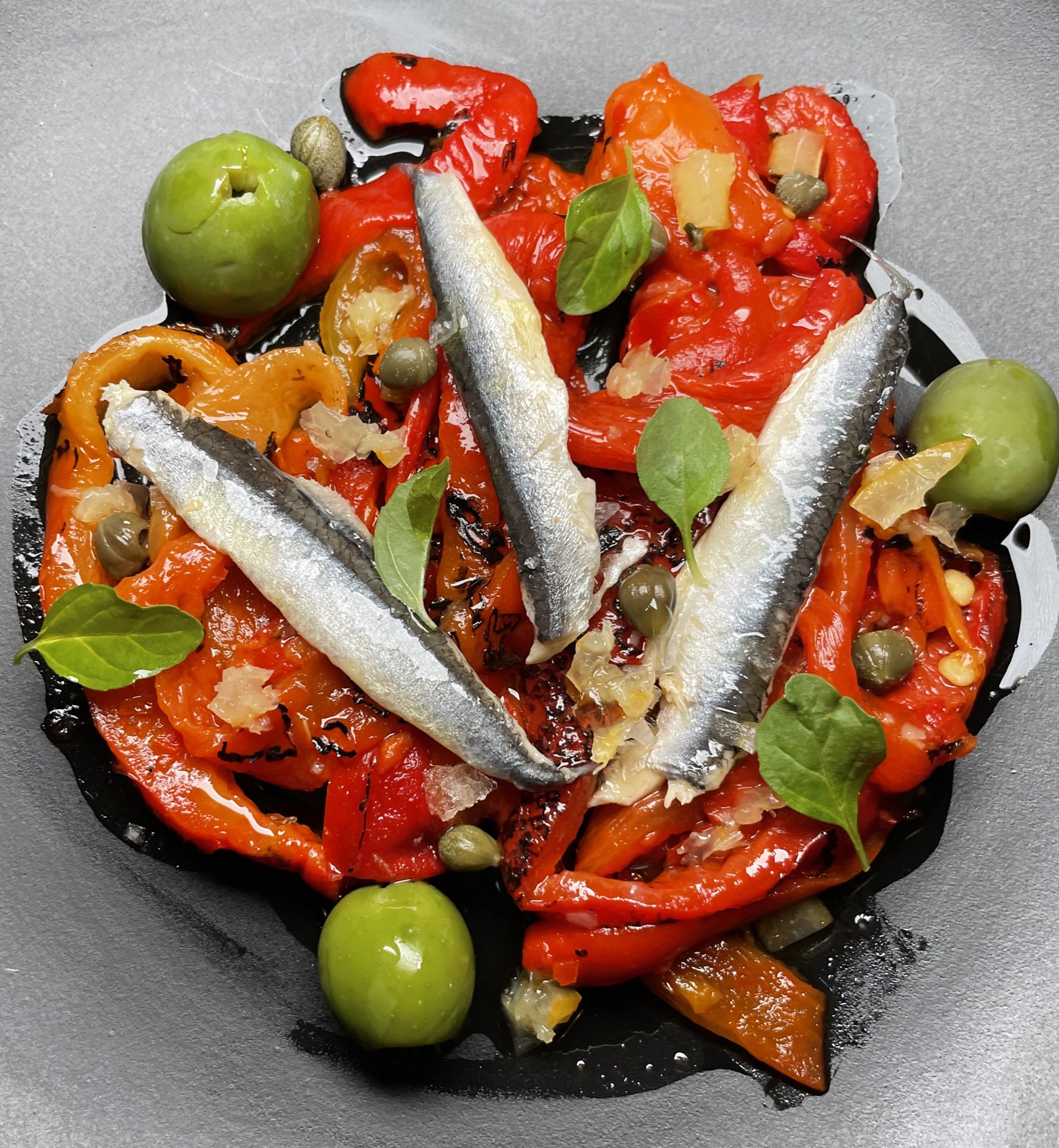 (Not pizza; too delicious not to post)
The starters — including the roasted Calabrian peppers with anchovies above — are Esther's Kitchen-worthy.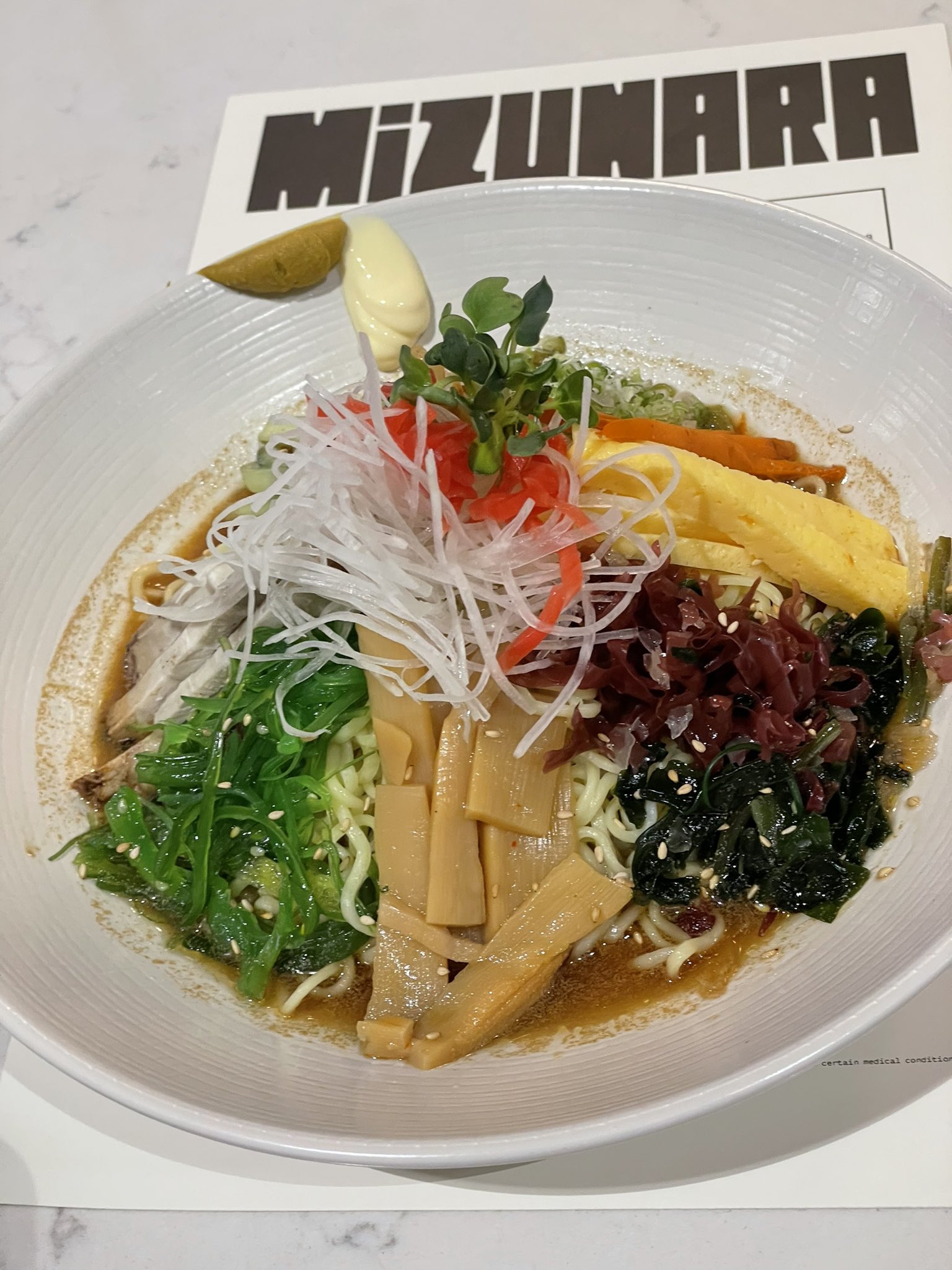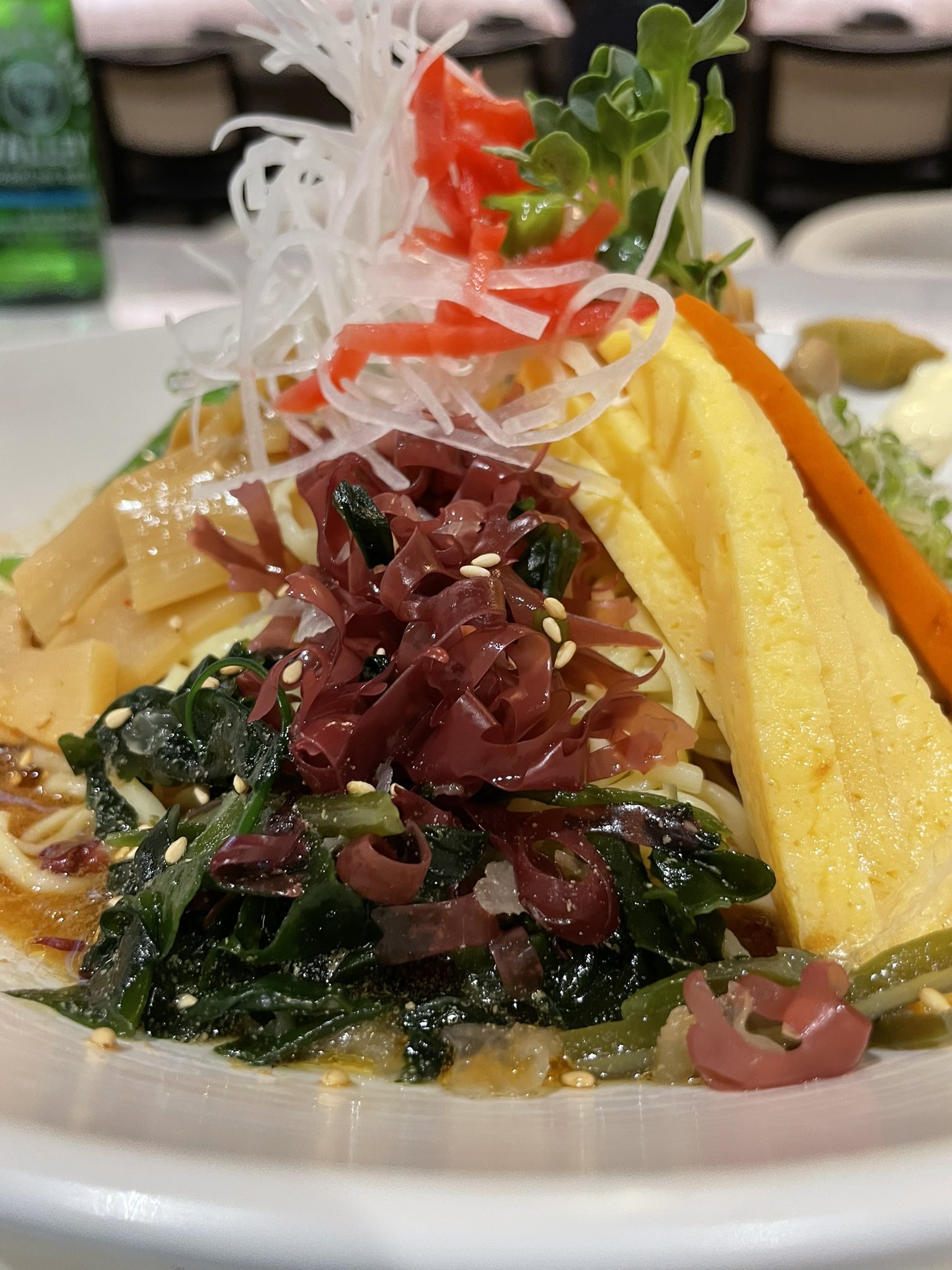 (Bun-Bun Hiyashi Chuka)
Homie don't order off no QR code. Home boy (who hasn't been a boy for 50 years) demands old-fashioned service…and cold ramen noodles like these.
Marche Bacchus – Bradley Ogden edition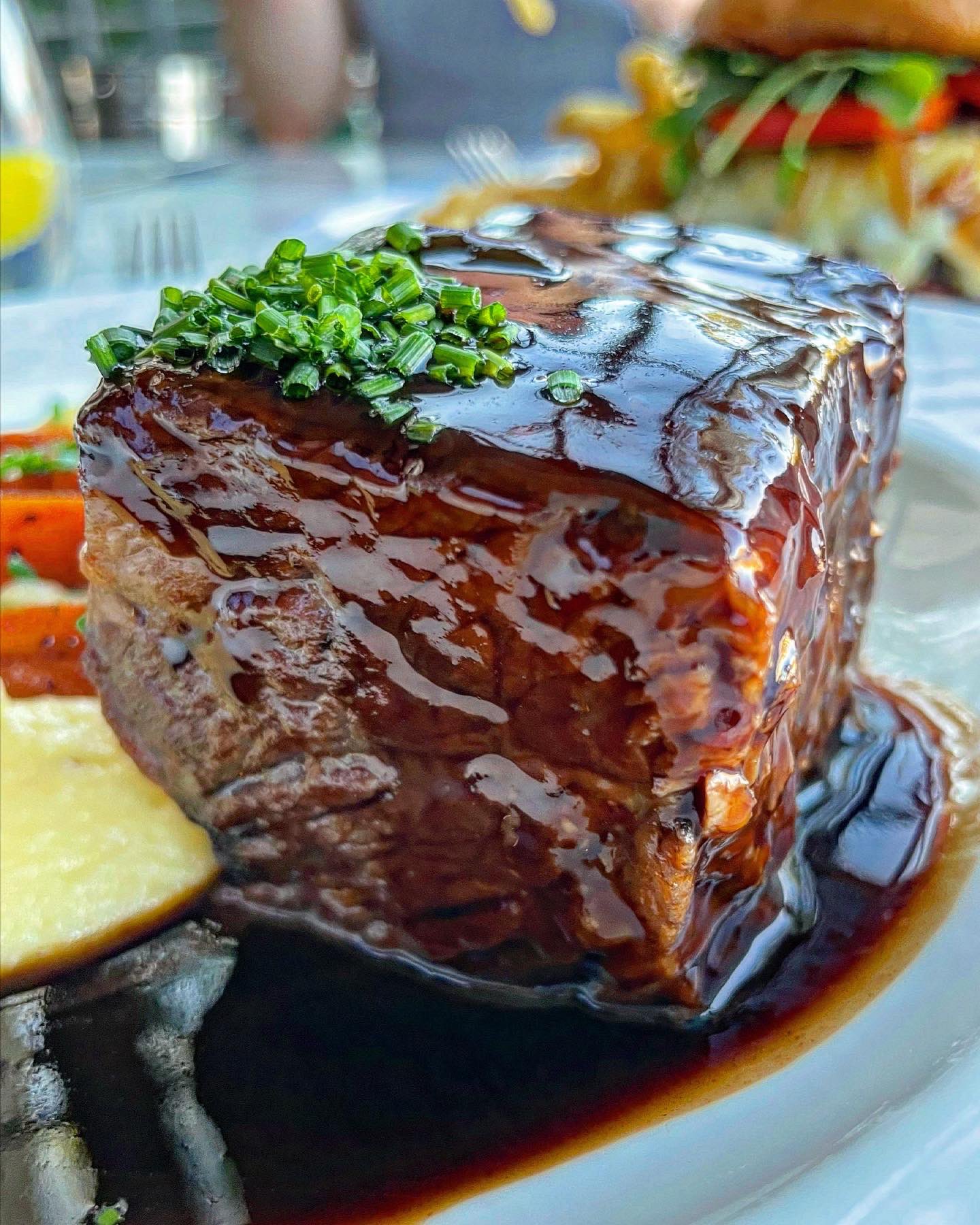 MB has been through so many incarnations we've stopped counting. So has Bradley Ogden for that matter. But the menu here hasn't been this good in a decade, and though things might look the same, you're basically eating in a whole new restaurant.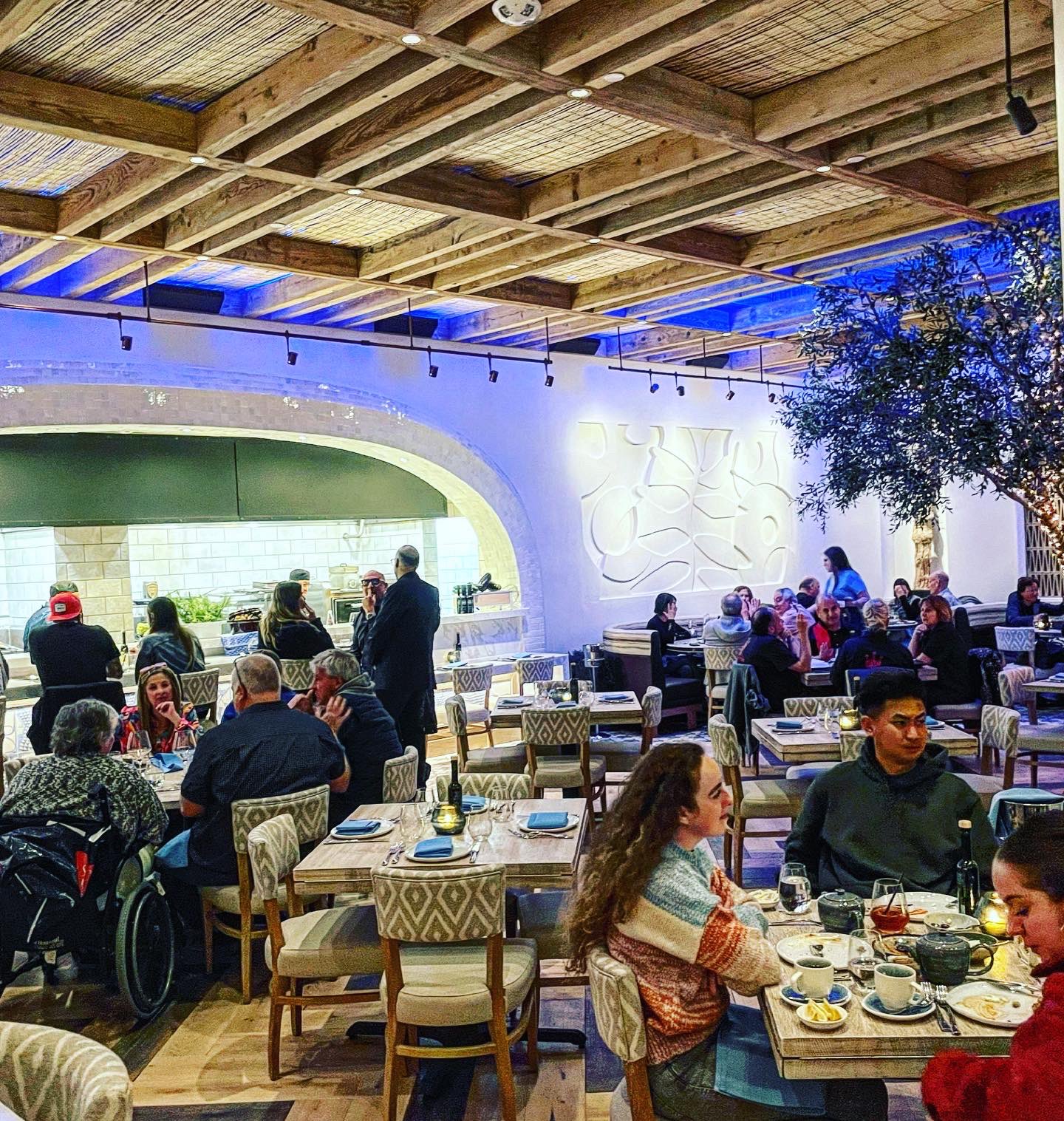 Think of it as a slightly cheaper, local's Estiatorio Milos, with free parking and without the fish displayed like jewelry… and thank me later. (Efcharistó, Mark Andelbradt)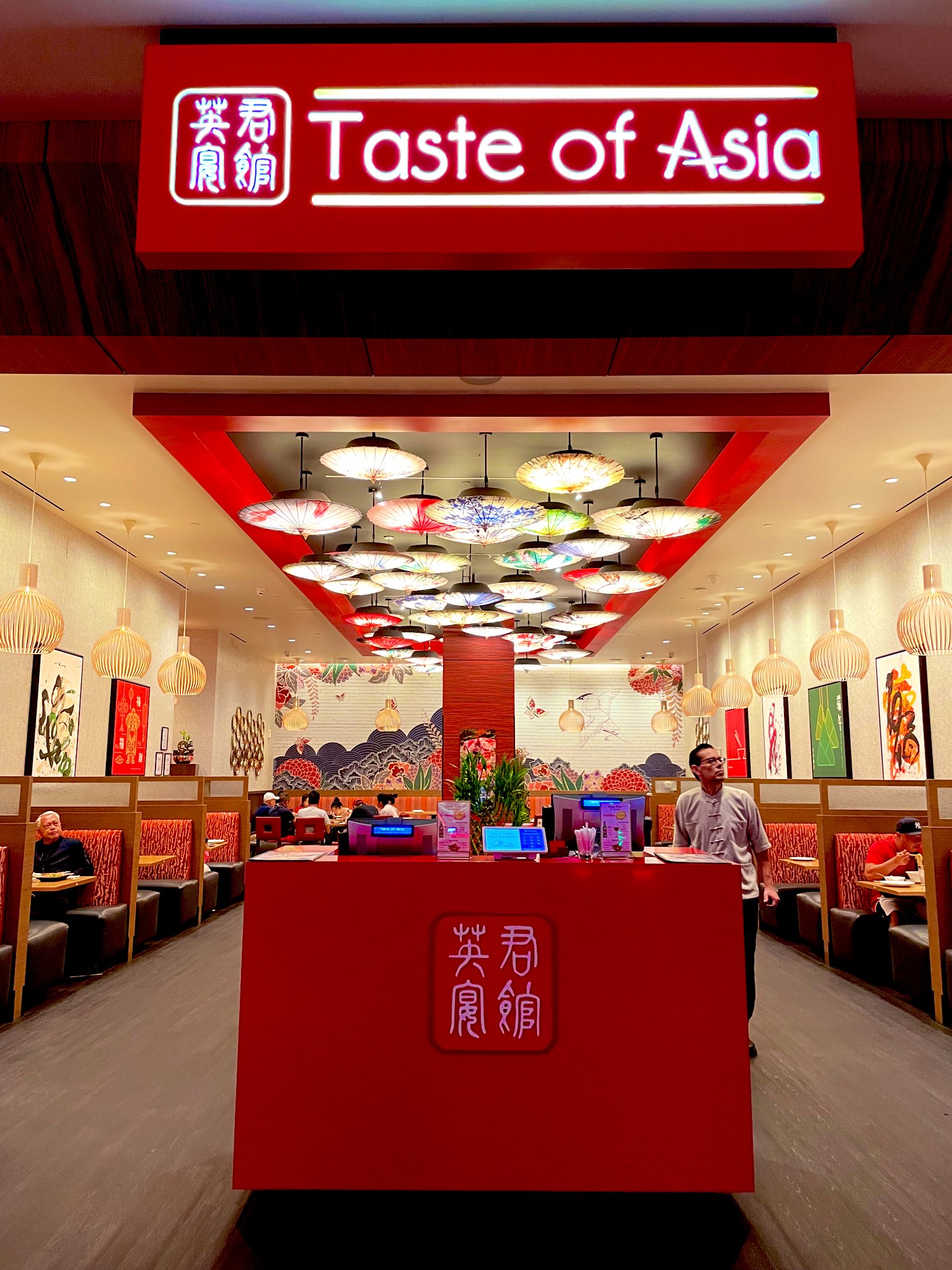 Chinatown-level Chinese in Summerlin makes about as much sense as haute Latina in Henderson, but the times they are a-changin'. Karrie Hung is out to raise the Asia steaks in a part of town who finds Panda Express too "foreign". There's plenty to placate the sweet and sour pork crowd, but the real gems are in the chef's specials and seafood, plus the best Peking duck deal ($80) this side of New Asian BBQ.
https://twitter.com/i/status/1686209325663244288
Years of dining with our Korean komrades has taught us that Korean restaurants are usually known for doing one or two things well, and the rest of the menu is just filler. Daeho does its justifiably famous sweet-spicy beef rib stew, with promiscuous cheese pulls for those infected with Tik Tok brain….like us above, straining to influence the f++k out of this place.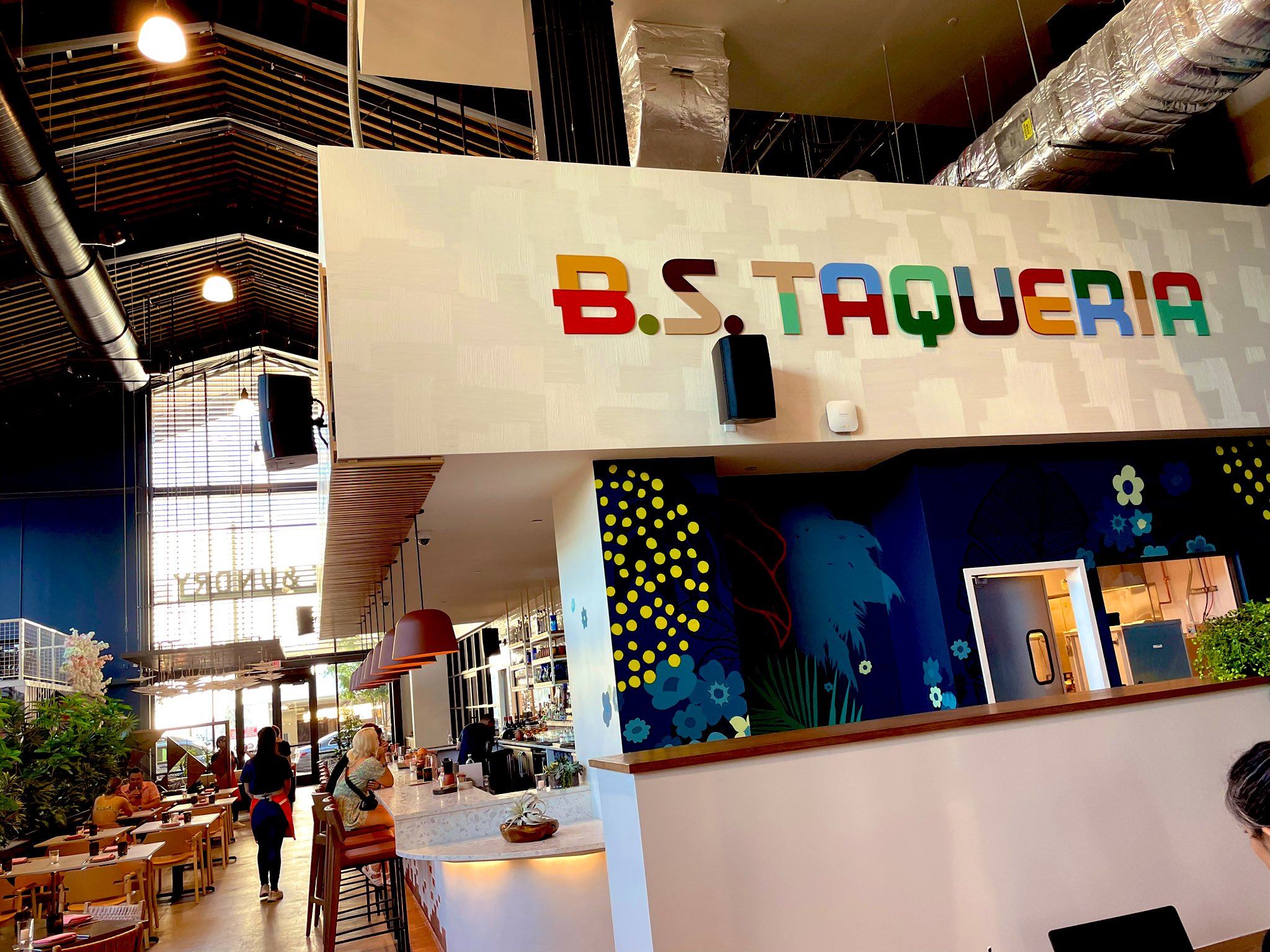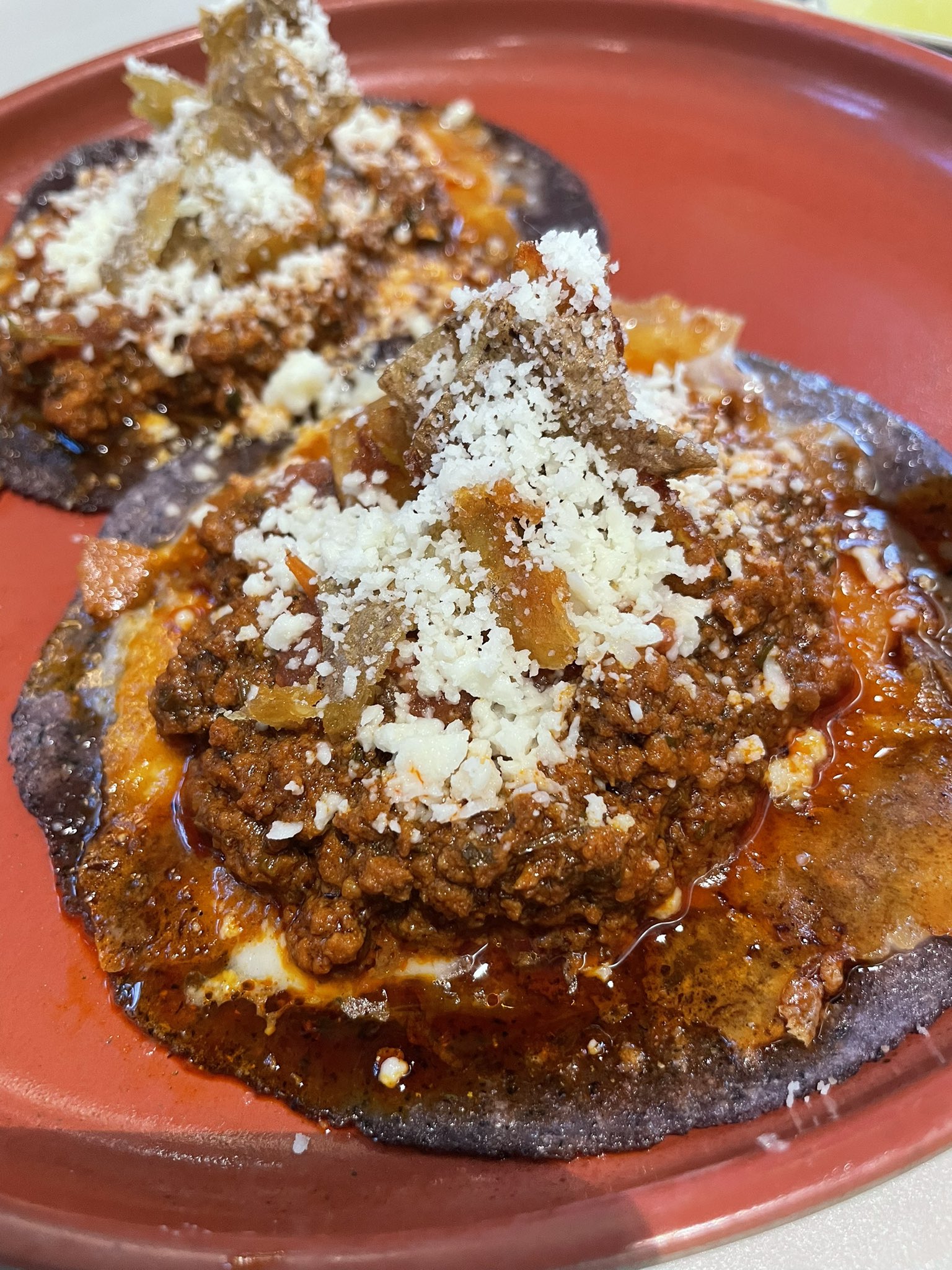 The B. S. stands for "Broken Spanish" and it's the best Mexican food we had this year. Second only to Viva! by Ray Garcia in Resorts World. Same chef, terrific tortillas, serious south of the border stuff.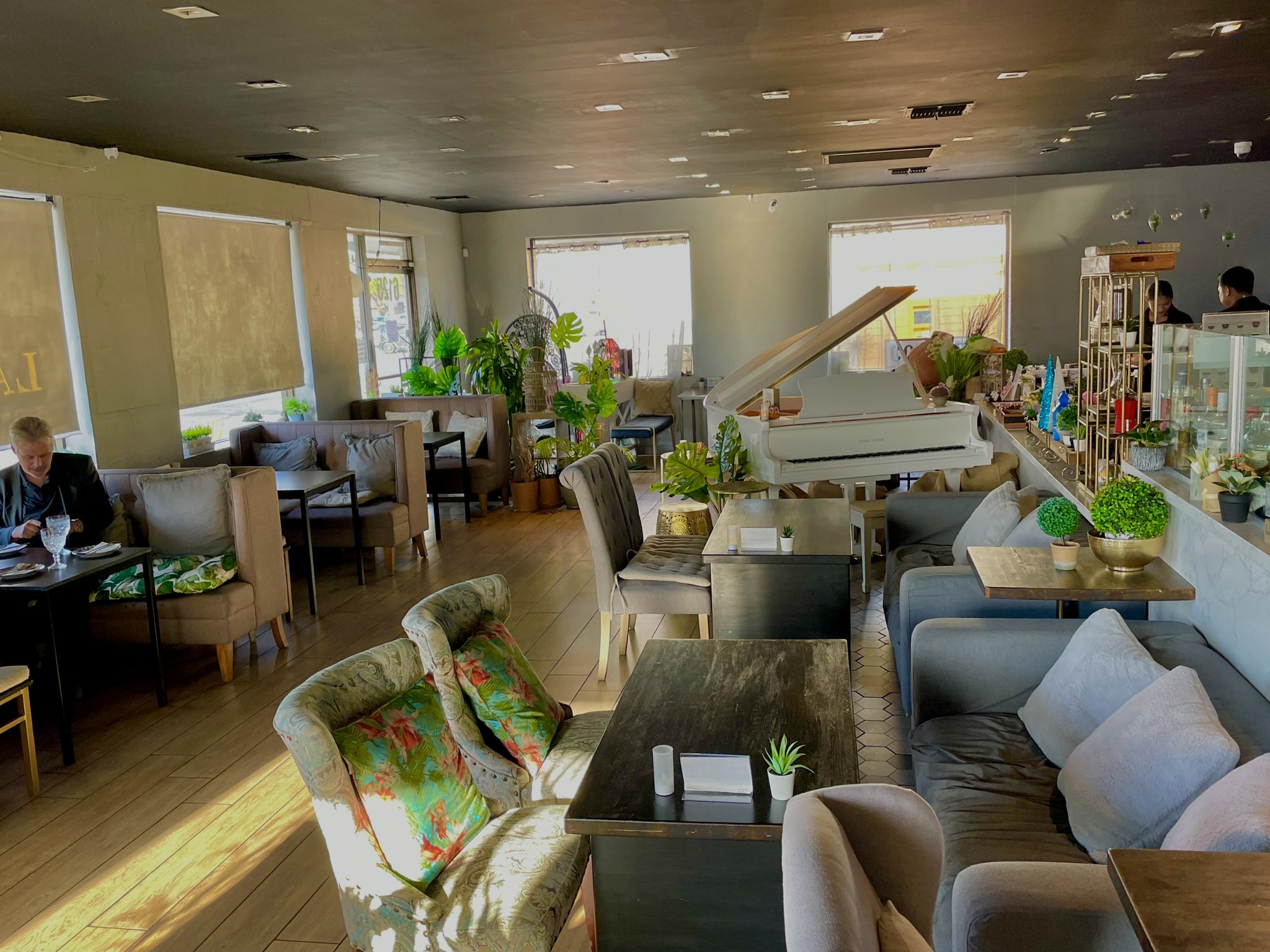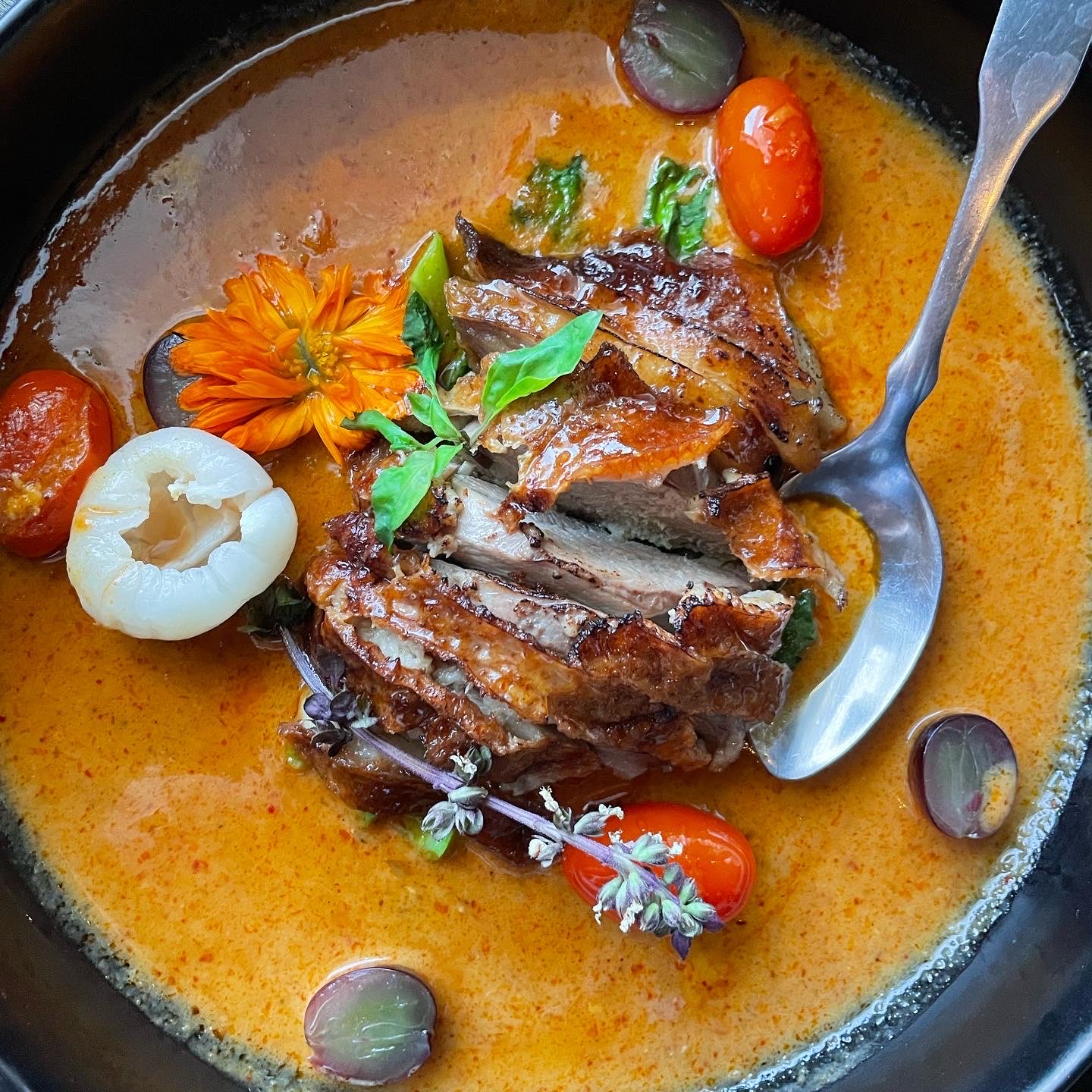 Lamoon packs a one-two punch of fiery food and highly-curated wine that will leave you fit to be Thai'd. The decor (in an old Dairy Queen!) is pretty snappy too.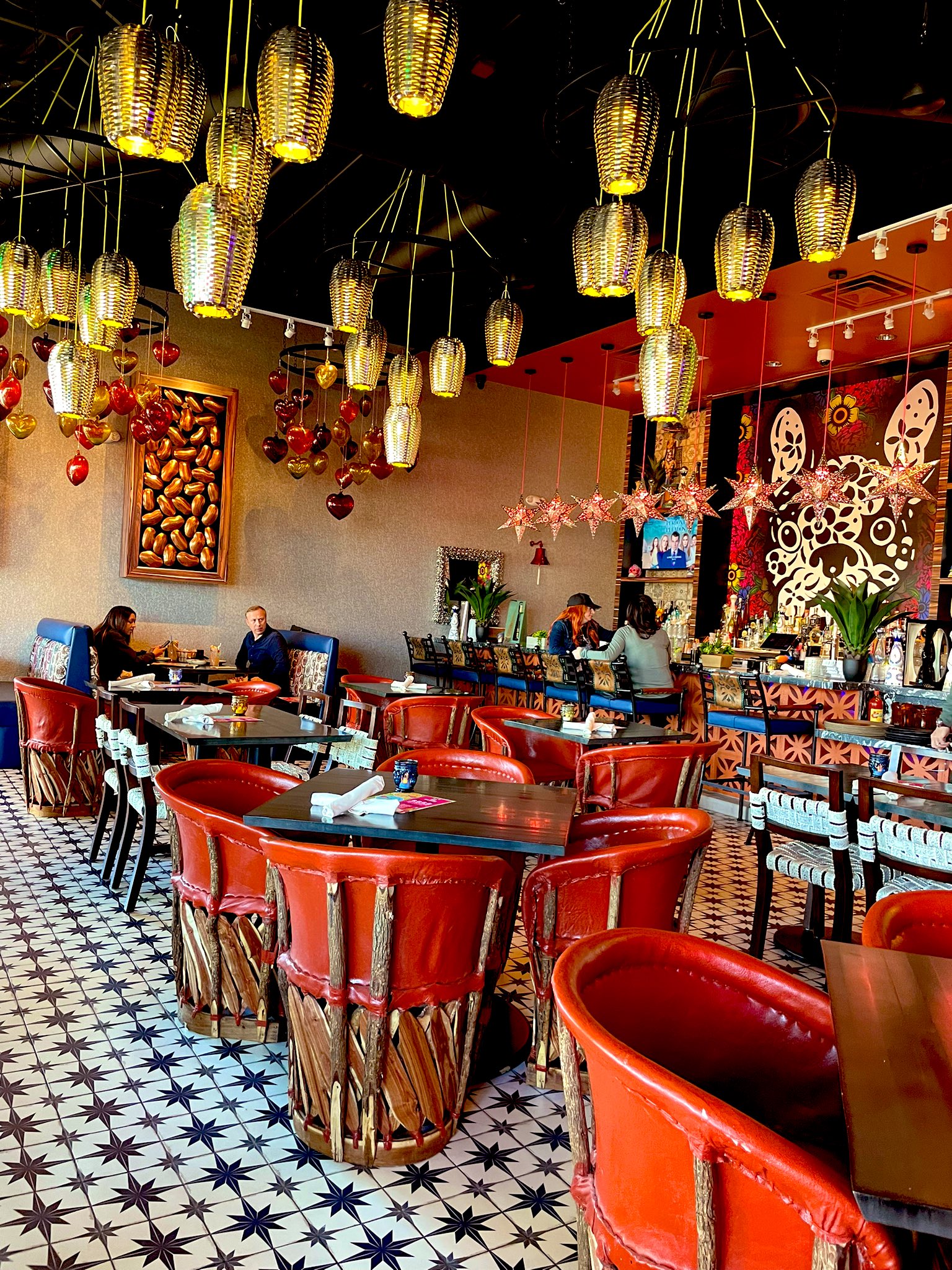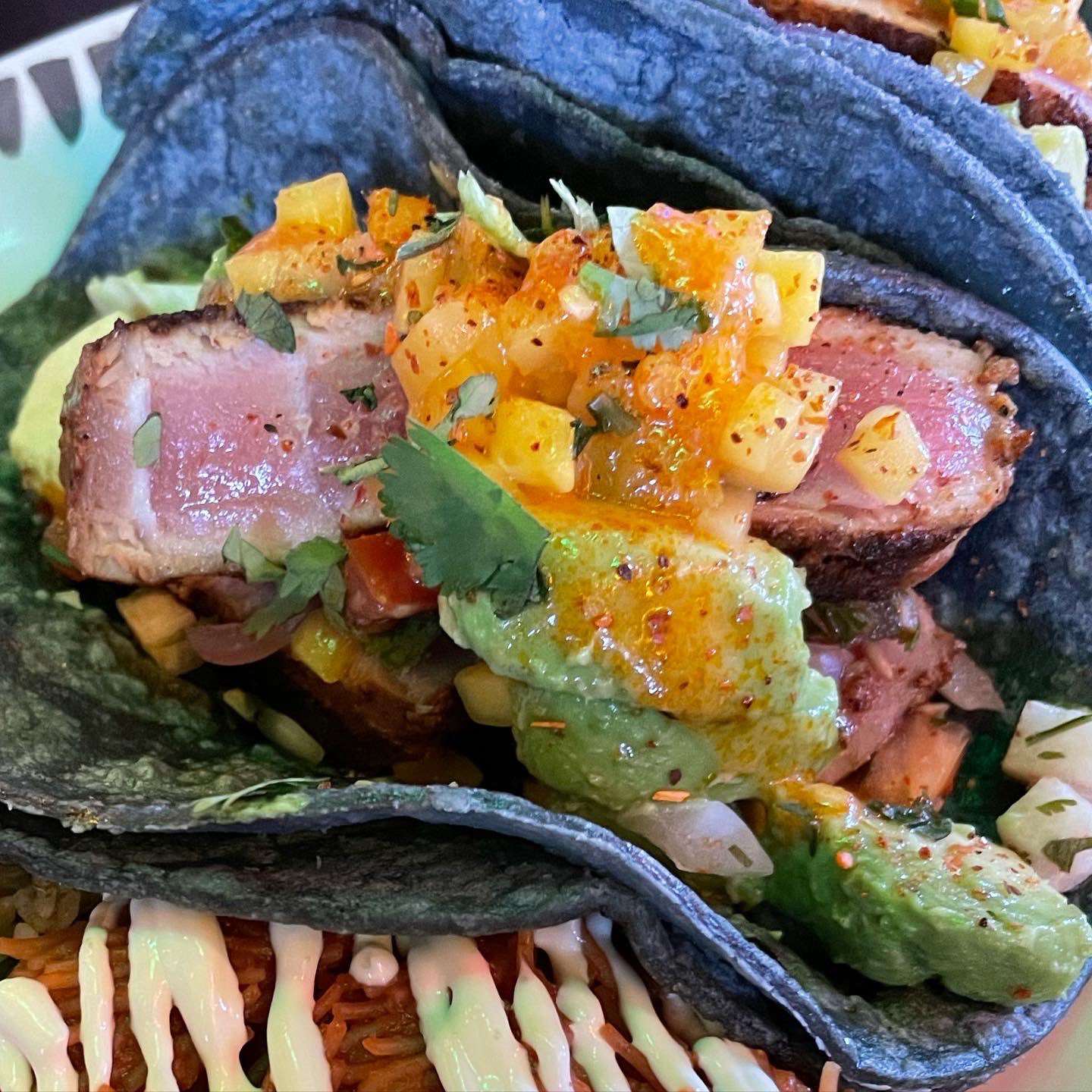 I once made the mistake on KNPR radio of pronouncing "cocina" as co-CHEEN-a instead of saying co-THEEN-a  or co-SEEN-a — which apparently meant I was describing a local restaurant as a prostitute instead of a kitchen. No matter how you pronounce it, the food here tastes great no matter how much Mexican you speak.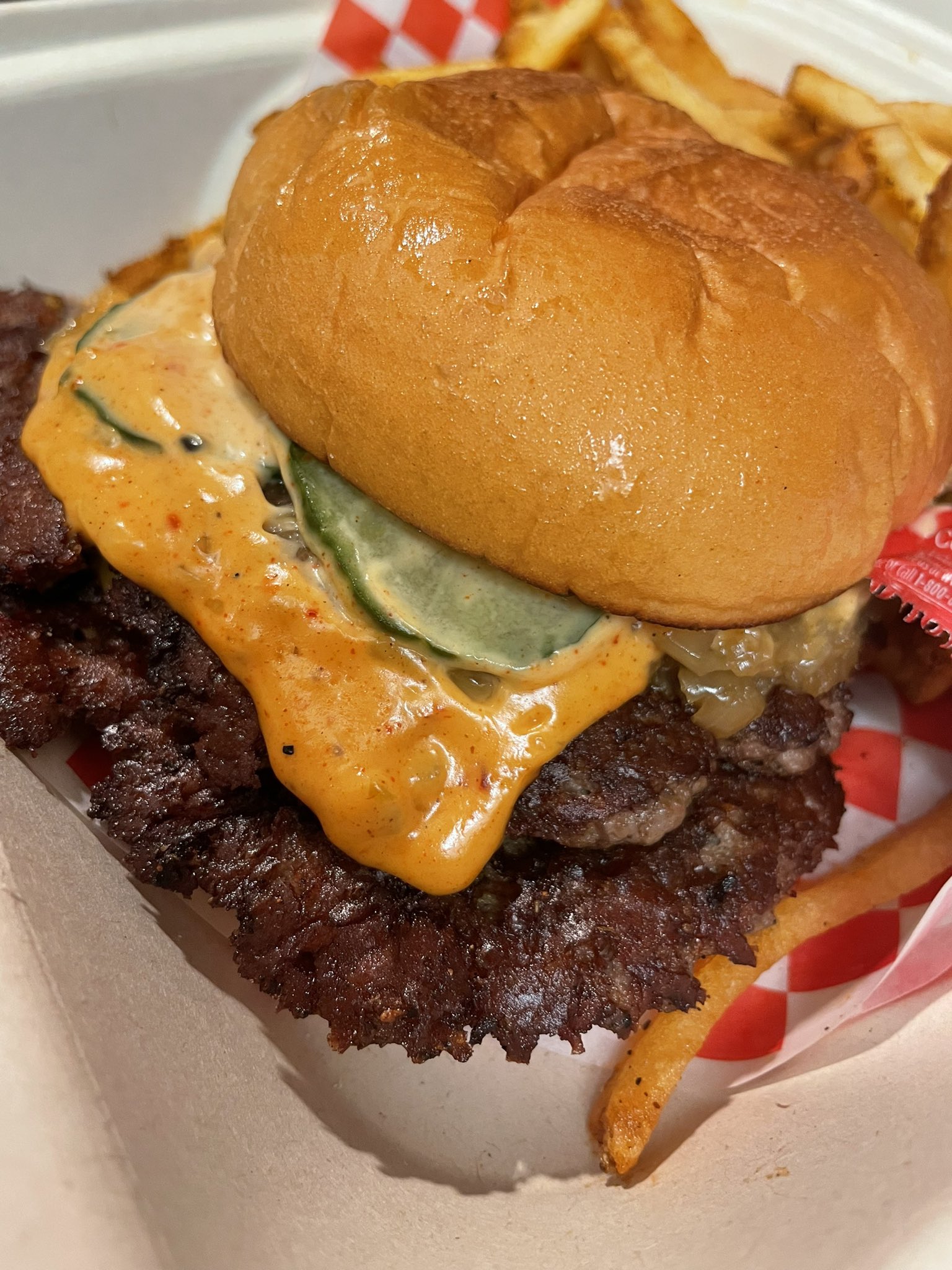 Why a burger and not a pizza pic? Because of all the griddled, frilly smashed cheeseburgers in town, this one meats all expectations…as do all their kick-ass pies.
Yen Viet Kitchen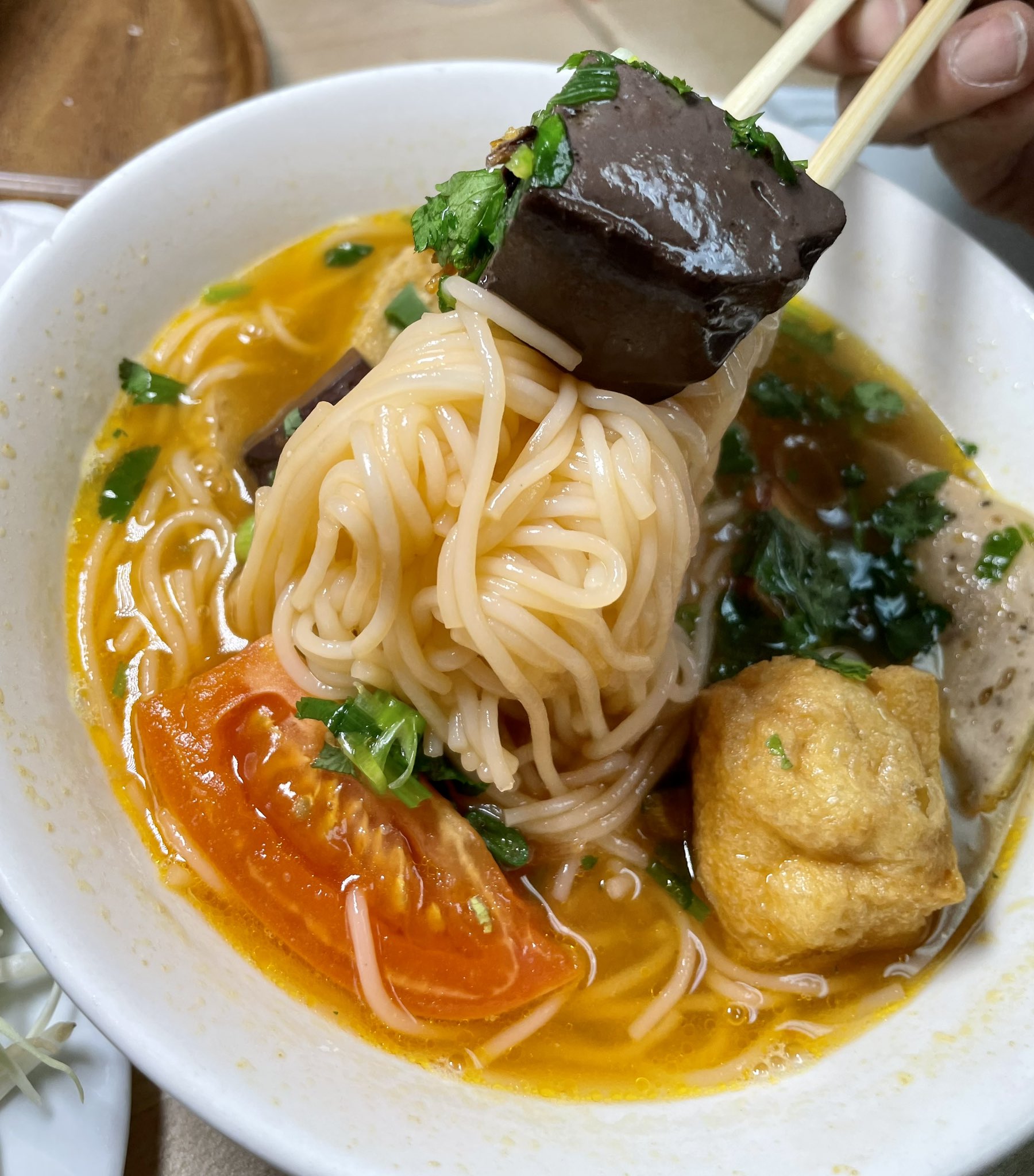 Not strictly new this year, but new to us, and best Vietnamese food we have eaten in Las Vegas, ever — and we've eaten in all of them, up and down Spring Mountain Road. What this video lacks in dynamism and drama, it makes up for in information. A must-stop on SMR, and the definition of a hidden gem.
Speaking of hidden gems….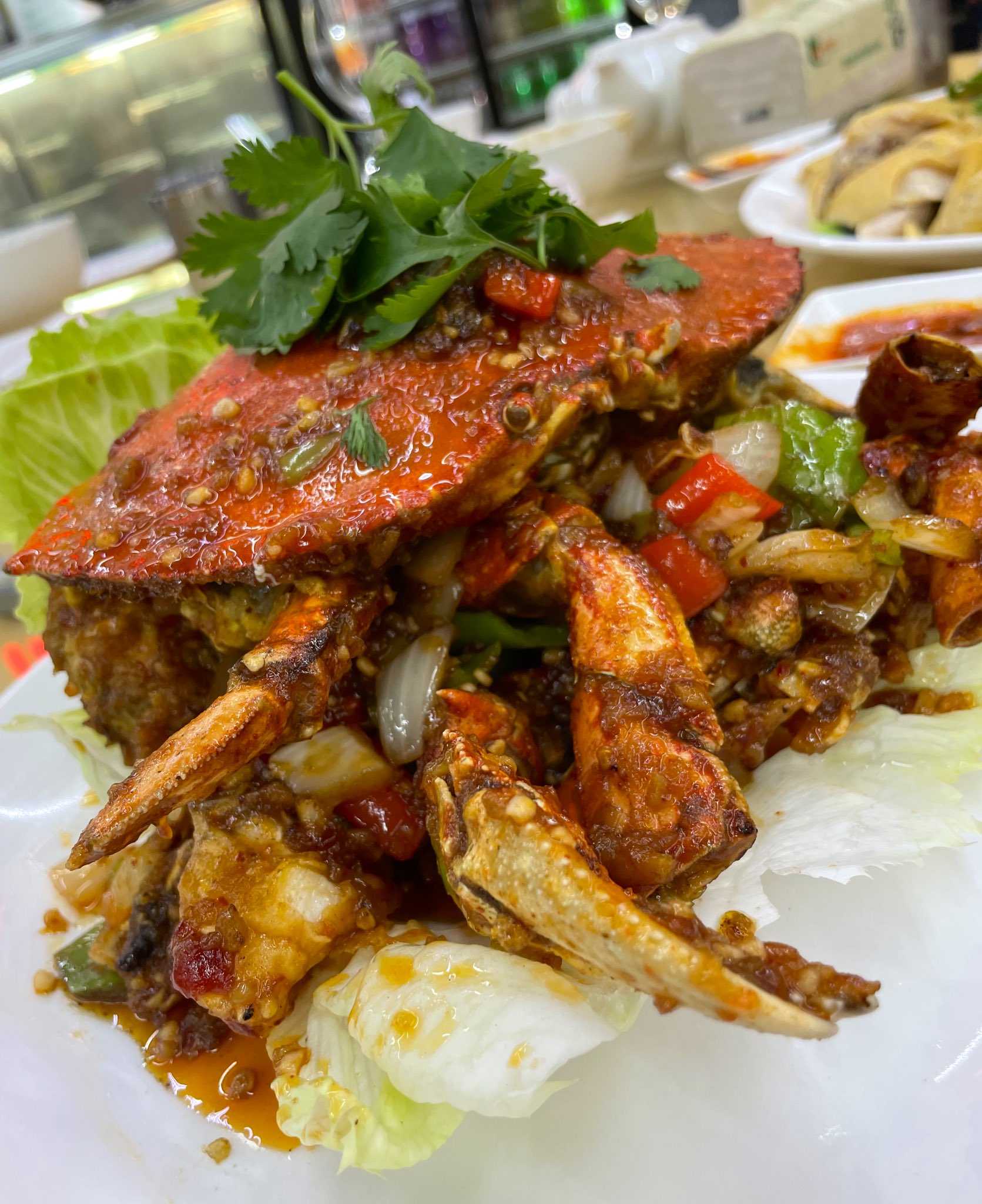 They don't get much more tucked away than Yummy Kitchen, tossing its chili crab and other Singaporean-Malaysian delights inside an Asian supermarket, far across a parking lot at Spring Mountain and Decatur. The crabs are still-moving fresh, and the garlic shrimp, roti, Hainanese chicken, and Malay curries will save you plane fare to Disneyland-with-the-death-penalty.
<<<<<<<<<<<<<<>>>>>>>>>>>>>>
While we're at it…..
Worst new restaurants of 2023:
M.Y. Asia (Closed!)
From stunt noodles to chicken so bad it left us yearning for a Panda Express, this tourist trap was D.O.A.
Told. You. So.
Vic's
Comically < average Italian at the Smith Center, brought to you by folks who've never dined at Brezza or Basilico….and wouldn't understand them if they did.
Bespoke Kitchen
Nothing bespoke except the name.
Cathédrale
By-the-numbers dining for the selfie wall crowd, brought to you by the Tao Group — who haven't had an original idea since 2005. Soulless decor, jaw-dropping prices, insulting wine list — the symbol of every unimaginative ripoff late-stage Las Vegas has become in one, overdecorated restaurant.
>>>>>>>>>>>>><<<<<<<<<<<<<<<<<<
Did we miss a few on both sides of these equations? Probably, but this list should get you started, and we have three months to keep eating and augment things.
Enjoy the rest of your summer, and cheers!
THE END