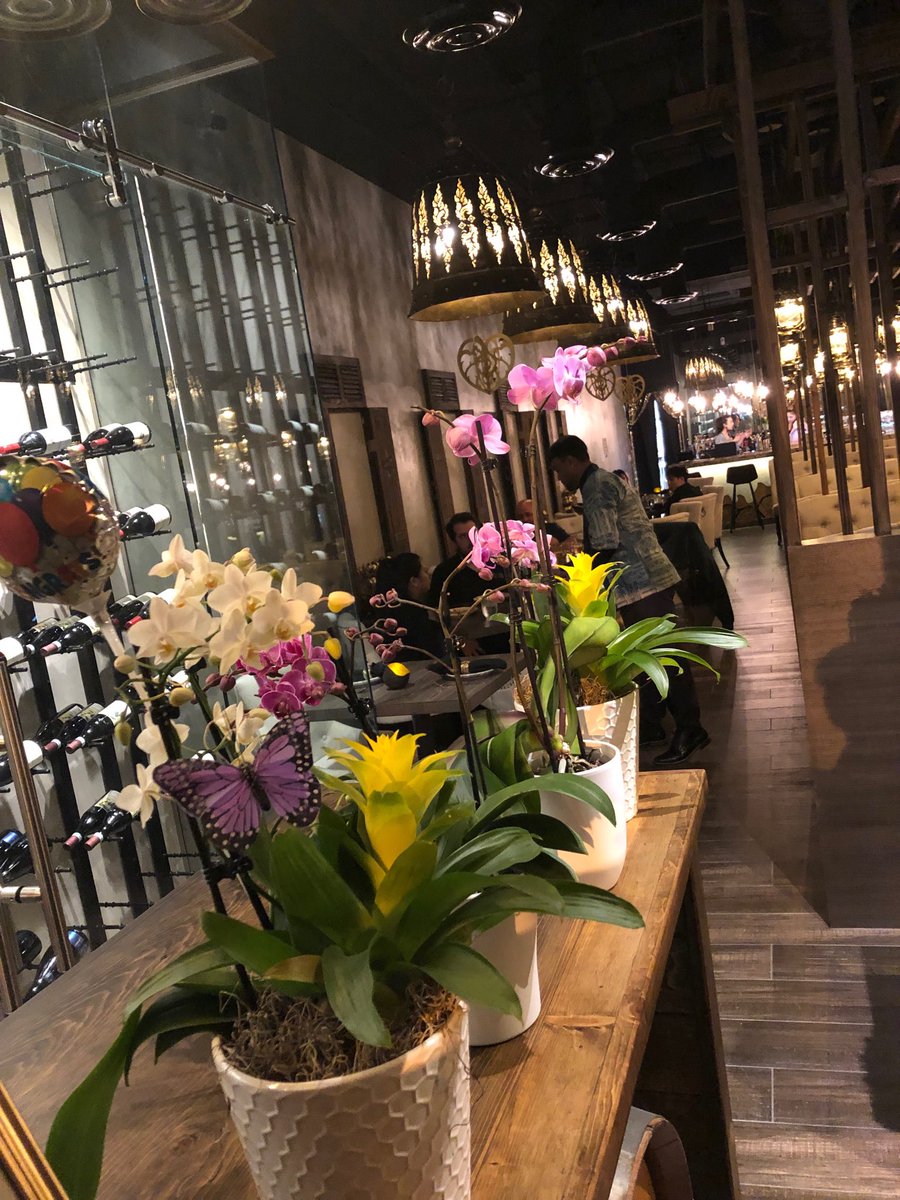 (
Lamaii
)
Every few months we publish "The List" for two reasons: 1) to keep a constant update of our research for the next EATING LAS VEGAS – The 52 Essential Restaurants edition; and 2) to brag to you, our loyal readers, about how we eat in more restaurants, more often, than anyone in Las Vegas — now or in the history of our humble burg.
This list is a bit incredible, even by our trencherman standards — over 50 places in a little more than two months, many of which we've been to more than once. It is one of our biggest blitzes ever, all brought about by an invasion of good taste the likes of which we haven't seen around here in thirteen years.
I thought 2018 was a watershed year of good restaurants arriving on our shores(?), but from the looks of things, 2019 could top it.
All of it makes for a lot of mastication…all in the service of determining who will be new to our top 52 come this fall…
As usual, all restaurants are randomly listed and come highly recommended unless otherwise noted (an asterisk means I've been there more than once recently):
THE LIST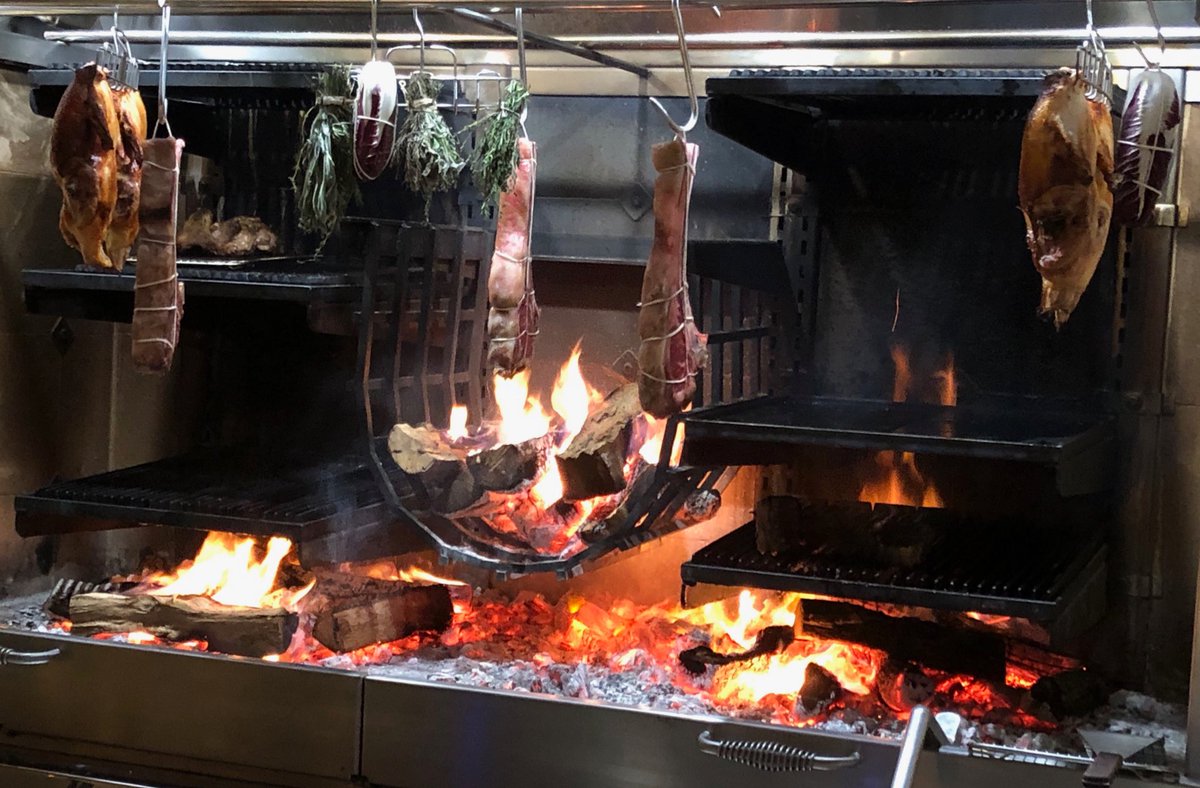 Manzo – Don't call it Carnevino-lite. It's its own thing (above) and that thing is a world-class Italian steakhouse.

Bajamar Seafood & Tacos – When you need to inhale a little Ensendada.

Soho Japanese Restaurant – Serious south side sushi + amazing omakase.
NoMad* – I shall return to NoMad one of these days to see if the service has improved…after I figure out a way to sneak in.

NoMad Bar* – That hamburger and that hot dog.

Andiron Steak and Seafood – Fun brunch, fun making fun of all those self-impressed Summerlin-ers. "Oh look, honey! They have FRENCH champagne here! I hear it's good!"

Other Mama – Can it get any better? (see sashimi above)

Honey Salt – Holding its own against an ersatz Italian (North), that's packed with SUV-driving, vapid Summerlin saps (but I repeat myself) all day long. P.S. I've eaten at North too, but I'm too embarrassed to talk about it.

Mabel's BBQ* – I find myself craving Mabel's 'cue…and I haven't craved Vegas 'cue in a coon's age.

Mott 32* – So much cleavage is on display I've taken to calling it Mott 32D. (This is not a bad thing.) Right now, might be the best Chinese in town. Correction: right now it IS the best Chinese restaurant in town.

Lamaii* – Two pre-opening visits have me hungering for more.

The Factory Kitchen* – Been twice, need to get back, love everything about it except the industrial decor. Superb pastas and a winning wine list.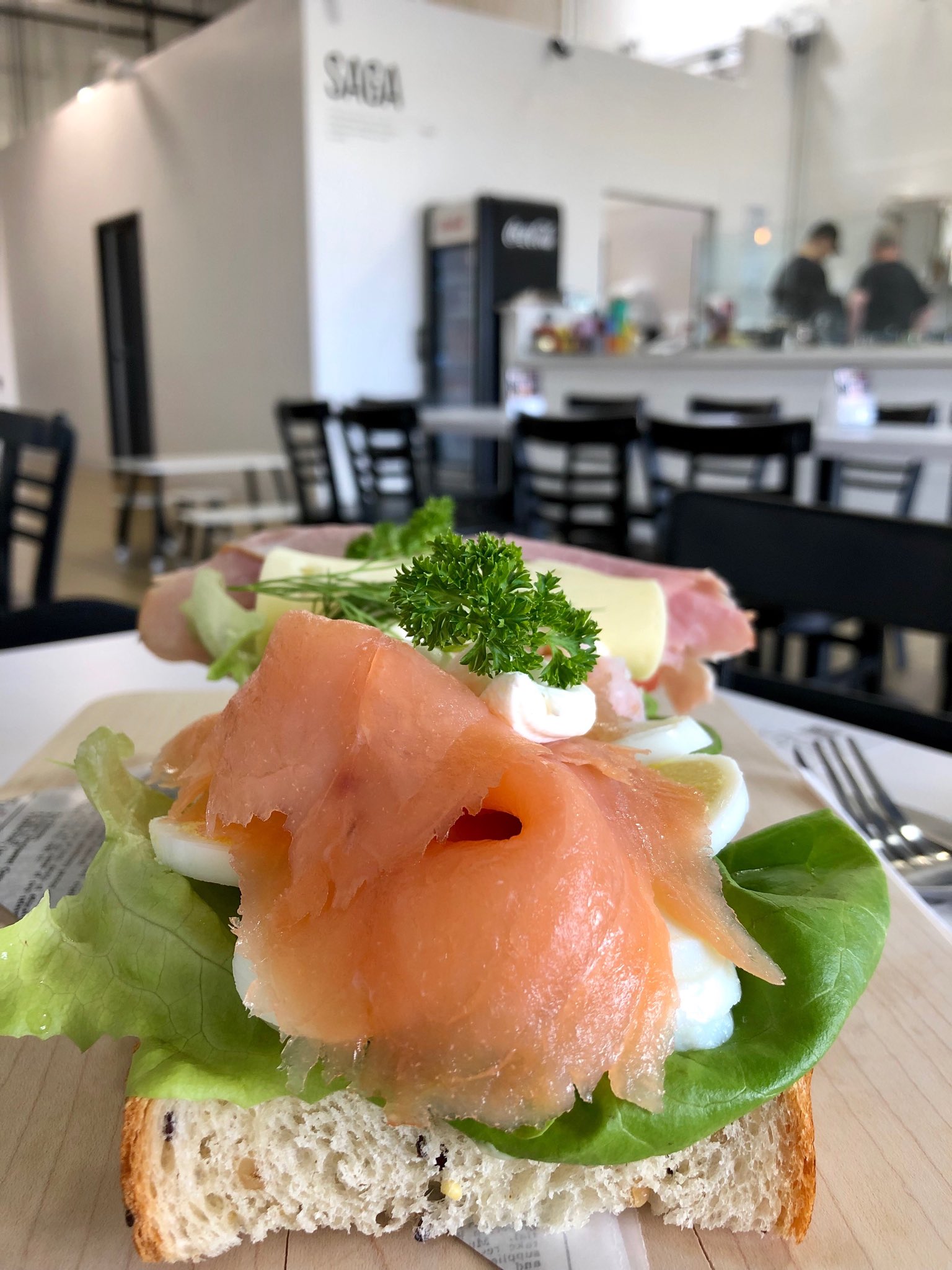 Saga Sandwiches + Pastry – Scandinavian sandwiches in Henderson? Yep, and they're great. Chef Gert has a tough road to hoe, competing with 3,000 other places to eat on Eastern Ave., but this natty little Norwegian is very very nice.
China Mama* – Praise the lord and pass the xiao long bao! This place has returned to its former glory.

Scotch 80 Prime* – Barry Dakake puts out a menu of classics backed up by a whiskey bar par excellence. The decor is also a vast improvement over the previous steakhouse-which-shall-not-be-named.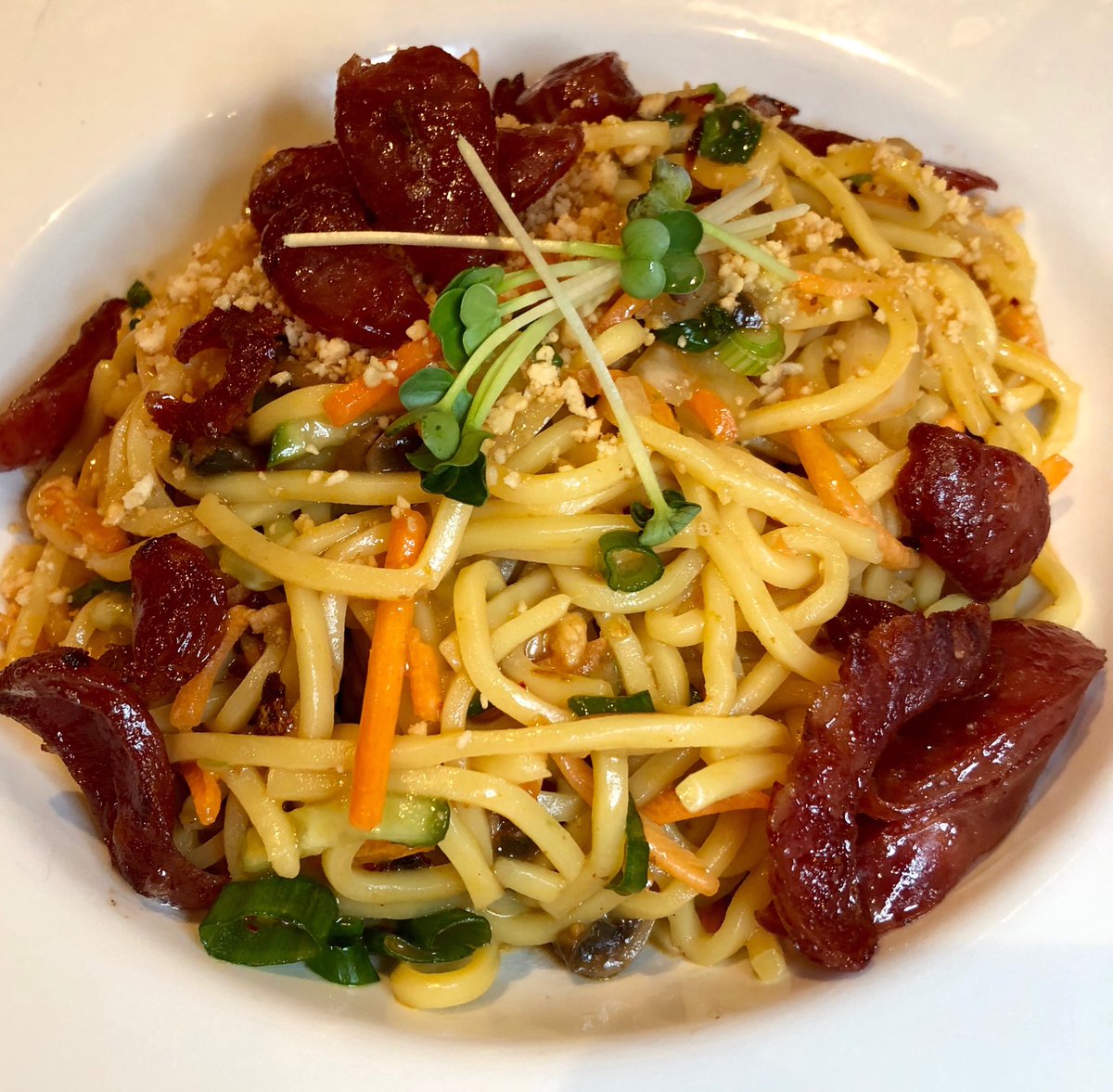 (
Spicy sesame noodles at Fat Choy
)
Fat Choy – Congrats to Sheridan Su on his James Beard nomination!
Lawry's The Prime Rib – The name says it all. Old school in all the best ways. With service that never misses a beat.

BBD's – Burgers, Beer and Desserts* – Best. Burgers. In. Vegas.

Forte Tapas – Is back on my radar. Where it hasn't been in a long time. Maybe it's the caviar. Maybe it's because I'm secretly in love with Nina Manchev. ;-)

Spago* – It may sound like heresy, but Spago might be a better restaurant now than it was at Caesars Palace. The people watching isn't as good, but the view is better and the menu is tighter.

Sparrow + Wolf – Better than ever.

EATT – New decor now fits the consistently excellent  French food. A neighborhood gem from top to bottom with nicely priced wine, and oh those desserts!

John Mull's Meats and Road Kill Grill – Never again. You have been warned…even though it doesn't do any good to warn you because you (the slack-jawed hordes) will still flock here (because Guy Fieri), but the place is terrible.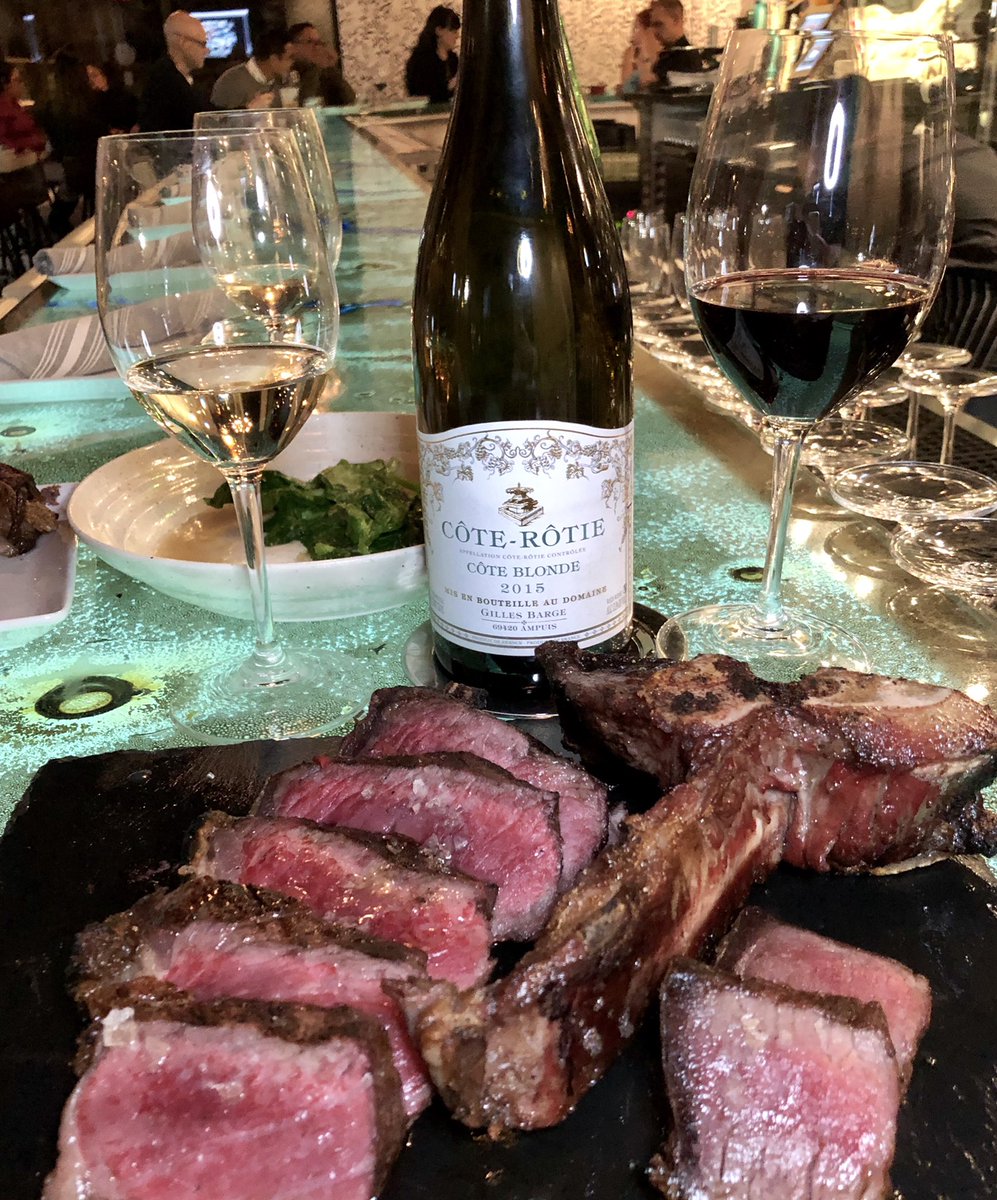 (
Mordeo
)
Mordeo – May have the best steak off the Strip. They're aging them right before your eyes and they're something to behold. The wine list is on its way to becoming a local treasure.

Esther's Kitchen* – I've lost count of my meals here, and it's only been open a little more than a year. The bar, those amaros, Sonia, the pizzas, the sandwiches, Paul, James….it's pretty much become a semi-private club for me and a few hundred downtown foodies.

Ohlala French Bistro – Another place too far from my palatial manse that I wish I visited more often.

Siam Square – New Thai downtown; the food was good, but not good enough to lure me away from Ocha Thai or D E Thai Kitchen.

Aloha Specialties – Hawaiians eat so much white food it's a wonder their bowels ever move. Belly bombs like Kahlua pig and Loco Moco won't help, either, but they're damn tasty…as are the bento boxes.

Ferraro's Italian Restaurant and Wine Bar – There's not a better off-Strip Italian in town, and very few on-Strip that measure up.

Yui Edomae Sushi – 1-2 with Kabuto for local sushi superiority.

Wing Lei* – I've had two meals here recently and three at Mott 32. There's no denying the beauty of Wing Lei, but the Beijing duck is better at Mott.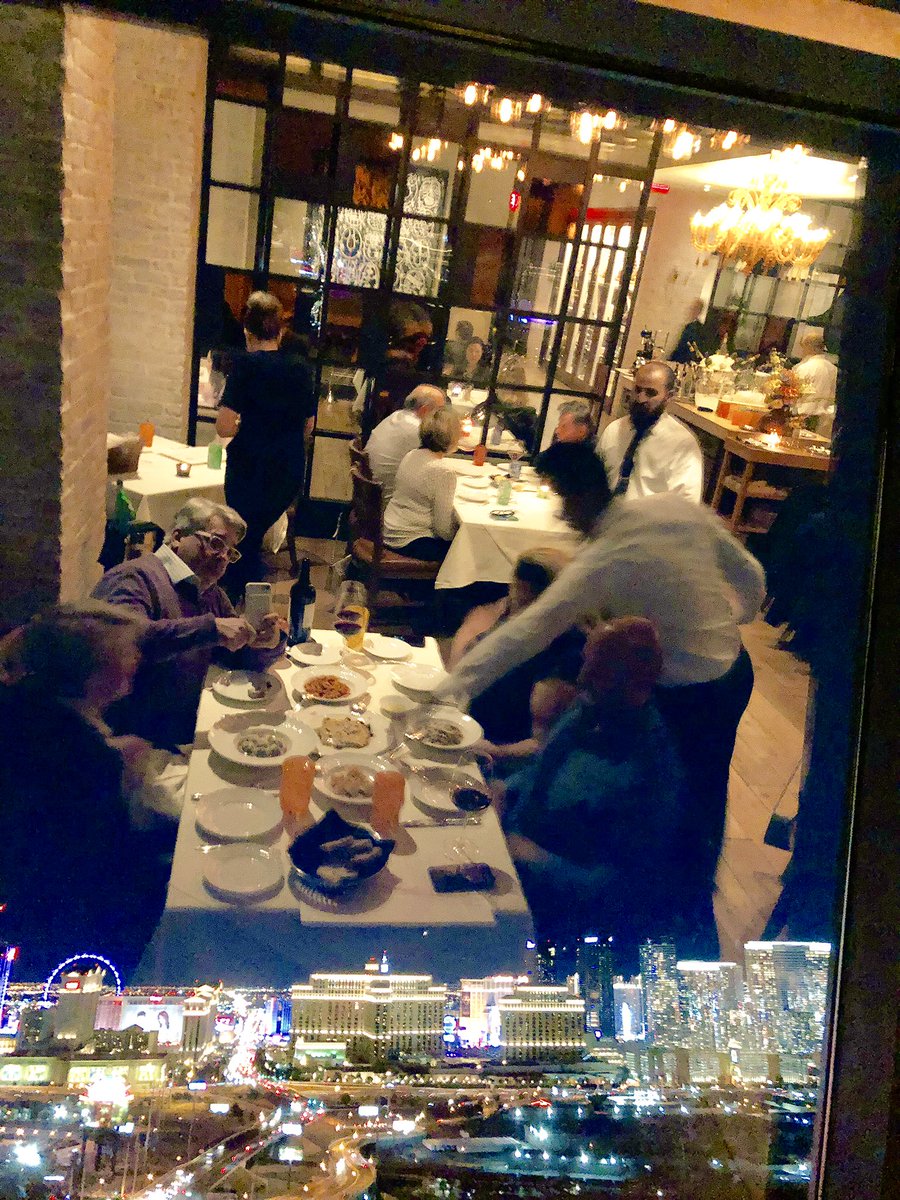 Vetri* – Philly's best is now our best. And oh that view. (Look closely at the pic above – it's a reflection of me taking a snap out the window.)
Jammyland – Come for the rum, stay for the Jamaican food.
Carson Kitchen – May have lost its edge, but can still stun you with an occasional special.

Pop Up Pizza – A great, simple pizzeria (serving nothing but slices and garlic knots) in search of a hotel that appreciates it.

PublicUs* – Great coffee, wonderful bread, so so food (there, I said it). Those cream cheese scones, though.

Vesta Coffee* – My coffee hangout.

Desert Wind Coffee Roasters – My coffee hangout outside my 'hood.
Them's a lot to chew on…but does that mean we're done?
Gird your loins, pilgrim, we're just getting started: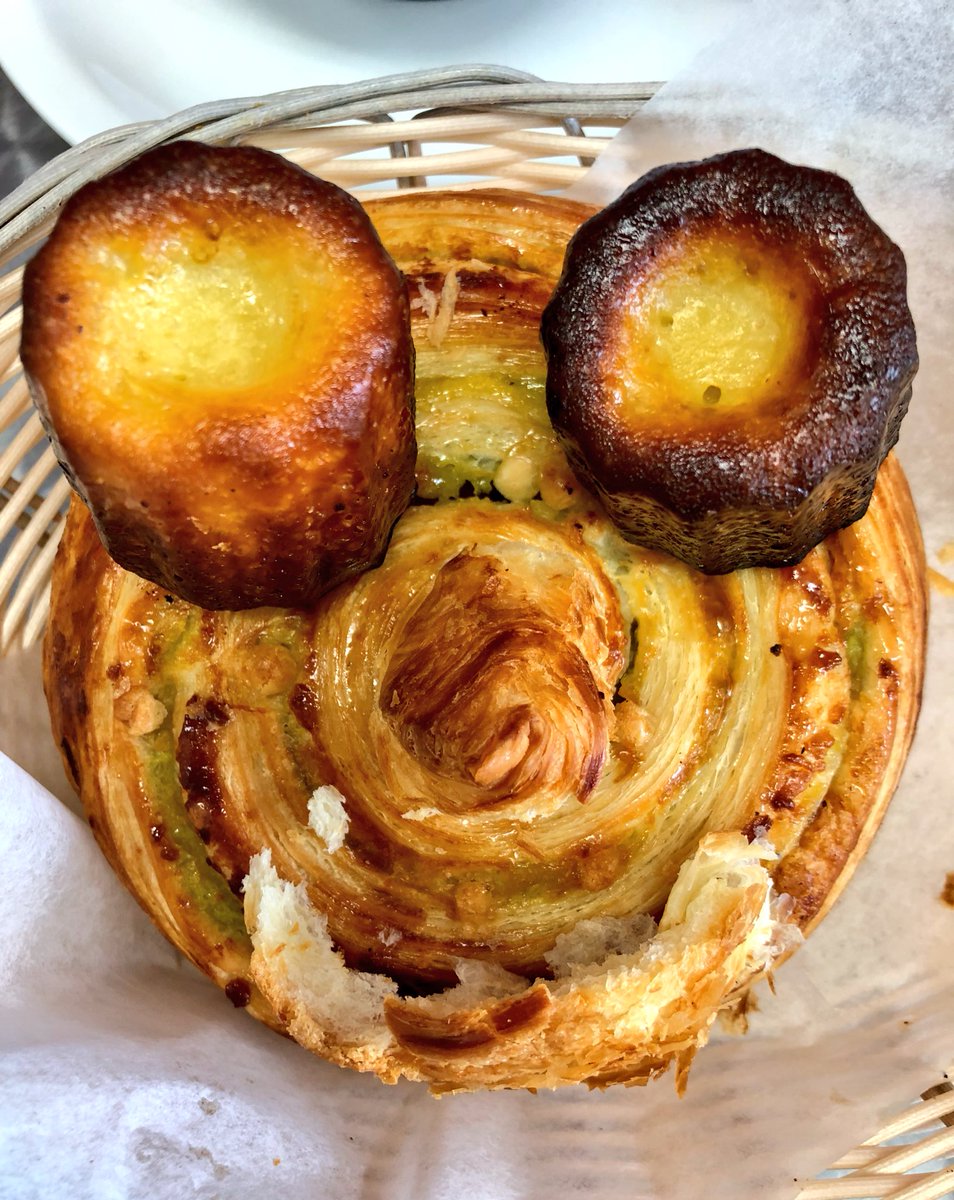 (
Today's thing that looks like a face
)
Delices Gourmands* – My go-to for croissants, baguettes, pistachio rolls, and canelés de Bordeaux. (above) There ought to be a line out the door for these baked goods.

Delmonico – Still humming after all these years (20 to be exact). Hasn't lost a beat, or the best Caesar in the business.

Strip Steak – I'd eat at SS once a week if it was easier to get to and didn't feel like a bus station.

Charlie Palmer Steak – Just nibbles at the bar, but they were a cut above.

Le Pho – Le ginormous bowls of beef noodle soups are boring to me. But the rest of the menu, and the bánh mí, are not.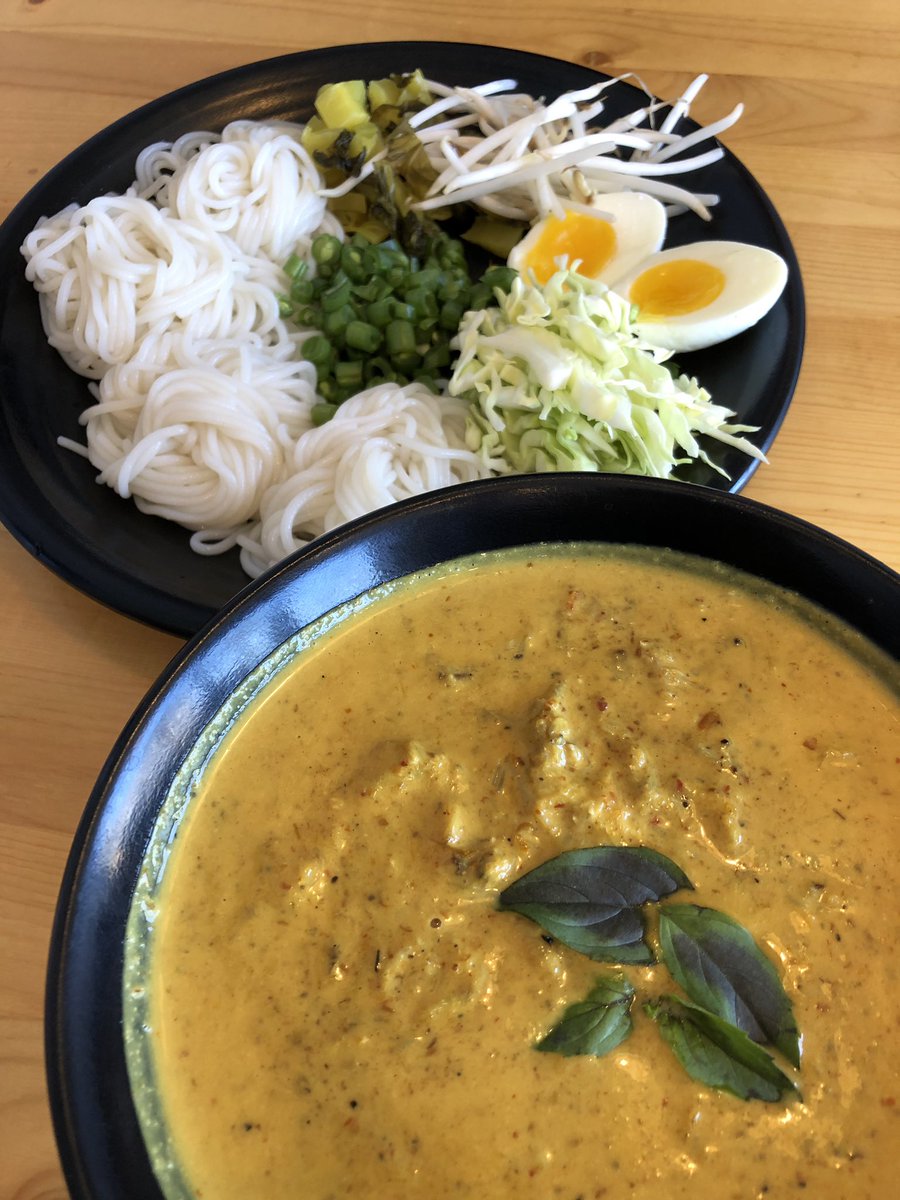 (
Kanomjeen Namya Pu – yellow curry crab
)
D E Thai Kitchen* – Street Thai in a teeny tiny space that I've now been to five times in three months. Yes, it's that good, as you can see above.
Cipriani* – Another place I consistently crave.
New Asian BBQ* – Good not great dim sum, a nice additional option when you're craving a quick lunch on Spring Mountain Road. So full of fellow travelers (Asians) gwailo (you) will feel like a rabbi at an Arkansas pig roast. Which is as it should be.
Ocha Thai – Old-style Thai the polar opposite of teeny tiny DE down the street (large, big menu, booze) but always satisfying, and the house-made sausages alone are worth the trip.

The Goodwich* – I love the sandwiches here but I wish they were on better bread.

La Comida – Doesn't have the verve or the consistency it once did. Feels like it's just going through the motions. I fear I have had my last meal here.

Raku – If Raku were located anywhere but Las Vegas, it would be considered the best izakaya in the country.
White Castle – Because even snooty food critics go slumming once in a while.

Shake Shack – Because it's better than In-N-Out. Don't argue with me about this.

In-N-Out Burger – I still love my double-double, but the fries do suck.

Del Taco – The Double Del is one of the great, unsung fast food burgers in America. A guilty pleasure.
POTs – Egypt goes vegan, and it's good….if a bit limited. Have owner Iman explain the name. A charming little addition to our food scene.

Nuro Bistro – The Hainanese rice is even better than the chicken, and the chicken is spectacular. You'd better like chicken, though.

Shang Artisan Noodle – Hand-pulled awesomesauce.

La Cantine – Serious sandwiches in the northwest.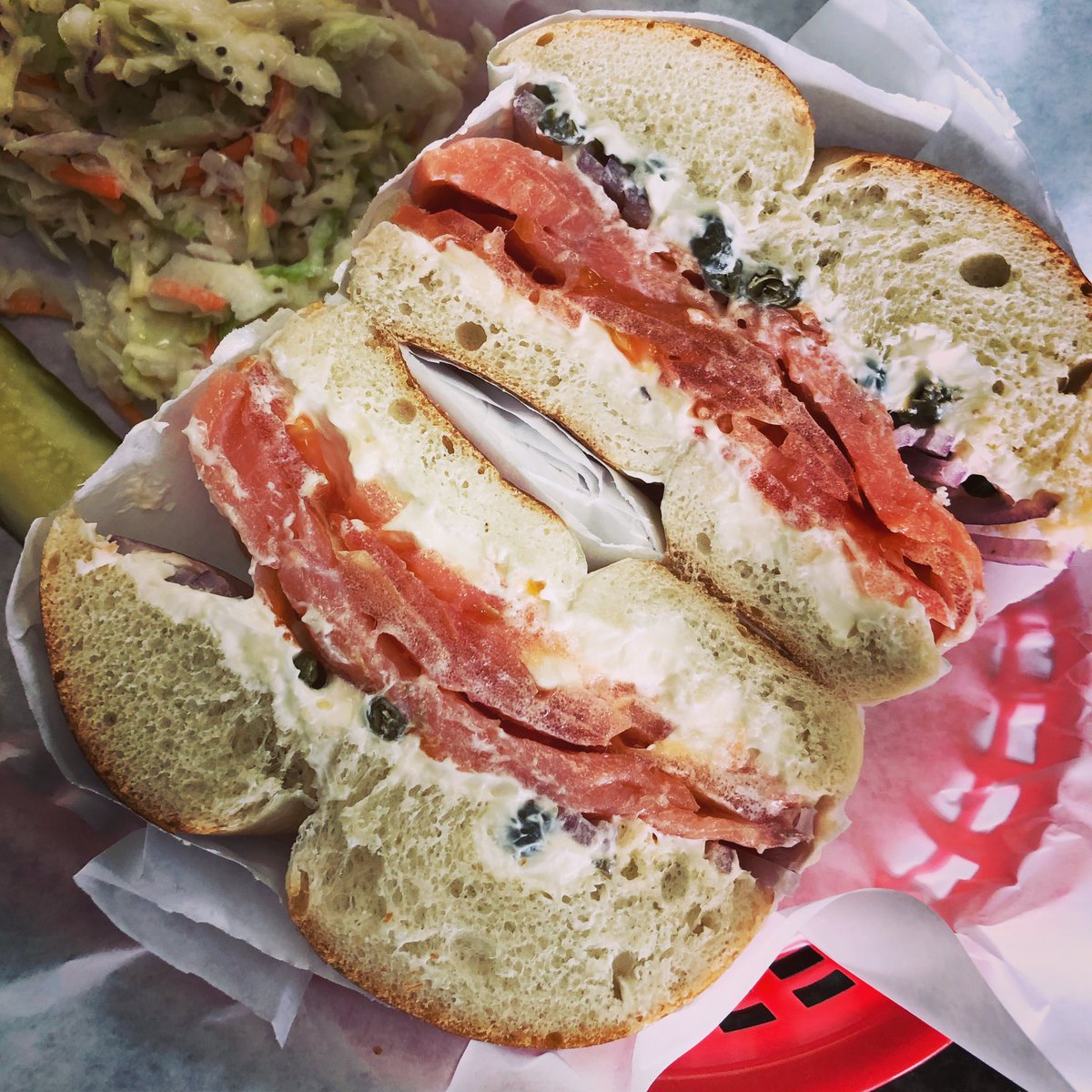 (
New York Bagel N Bakery
)
New York Bagel N Bakery – Some of you may remember the Montesano family who operated a quality Italian deli on Sahara back in the 90s. I don't know where they went, but they're back and they've given this sad little bakery a serious upgrade. Everything is baked on premises and the bagels kick the ass of whatever you think is good.
I know what you're thinking: Did he go to 48 restaurants or 54? Well to tell you the truth, in all the excitement, I sorta lost track myself. But being as this is a .44 caliber palate, the most powerful mandibles ever made, and could blow your mealy mouth clean off, you have to ask yourself one question: Do I feel lucky?
Well, do you, punk?