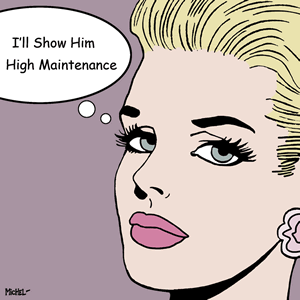 ELV note: After a rather slow summer, comment-wise, some of our regs (regular ranters) were back in fine form and with a vengeance this past week. Our poetic, Bar Masa pan brought forth this polemic to our perceived pathetic-ness from Kevin Y:
Dear ELV,
In June 2011, I posted here on ELV indicting John Curtas for abetting in the theft perpetrated on me by Bar Masa.
Why did it take so long for ELV to catch up with what the non-ELV status diner at Bar Masa has known since the place opened? This is a great example where Yelp IS useful in making dining choices.
I rely on many sources for choosing where best to spend my dinning dollars. Deciding to be guided by the comped experiences of ELV (and not heading the 2.5 rating warning on Yelp) was definitely a poor choice.
Note that Kabuto has a deserved 4.5 rating on Yelp.
Pissed and Poorer,
K Y
In response to this missive, ELV responded:
Dear Mr. Jelly,
 You seem to be saying that, because you did not consider your meal worth it in 2011, our effusive praise (based upon our special treatment) was misleading.
For the record: We have eaten six times at Bar Masa since it opened in 2010. One of them was comped (the other was a partial comp/freebies provided, if memory serves) and we paid with our own money (and were unrecognized) for the others.
Up until our final, atrocious dinner for one, we considered the experience worth it IF you could afford it or "someone else was picking up the tab." (As we said in the first sentence our Eating Las Vegas book.)
Our opinion was always based on the quality of the fish, and other raw ingredients, and how well they were treated. Whether the tariff was "worth it" is always a subjective matter (cf. is a $200 bottle of wine really "worth it"?), but the food used to be exquisite here, and sadly, no longer is.
Whether Yelpers ever had enough knowledge or experience to appreciate what this place once was, we will leave for them to debate over their next spicy tuna roll at Sushi Fever.
Yours in sushi snobbery,
ELV
Which provoked this provocative putdown:
Dear ELV,
You and Bar Masa are like a beautiful, new girlfriend. The first time there is the makeup, perfume, hair and alluring dress. The things she is willing to do, eager and with no hesitation.
Then there is the second time, where it might cost you a little more, but there is still that new, exciting experience.
Each subsequent encounter falls well short of that initial bliss, but the memories are so strong that even the lackluster times seem just like the first. Then one day, four years later, you wake up and realize she was just a prostitute all along.
She shamelessly used an influential name to draw you in and steal everything in her grasp. You see the entire relationship was just a show performed for your benefit only to further her own fiscal motivation. ELV was either enthralled by this provocative woman or just has poor taste??
And for the record, I go to Jjanga to fulfill my AYCE sushi fix and savor every minute consuming the unlimited spicy tuna hand rolls!
Your fellow sushi snob,
K Y