I awoke with a start at the crack of sundown, and I knew what I needed: RUM.
It was a craving resulting from whatever odd-humors cause a person to fall asleep in a tweed suit (shoes on, tie loosened) in the early evening, on a pink 60's art-deco Swedish chair, and like the cultural barometer that is Swedish Life, it was something not to be ignored.  Perhaps an example of the mystery of human premonition, my body knew to prepare itself for a late night battling the little brown devil.
I plied some insider knowledge from the usual suspects and made myself an itinerary for a whirlwind one-night education on the subject.  Wrangled up what I needed: a couple cheap cigars for sharing, a few good ones for myself, pen and pad, Blood Alcohol meter, personal defense items (pocket flail and switchblade), and an emergency vial of ginger syrup, in case of extreme sickness. All that was left was to write "Hosea 8:7" on my left hand, "Psalm 104:15" on my right, to remind me of this night's mission.  A Crusade, as it were…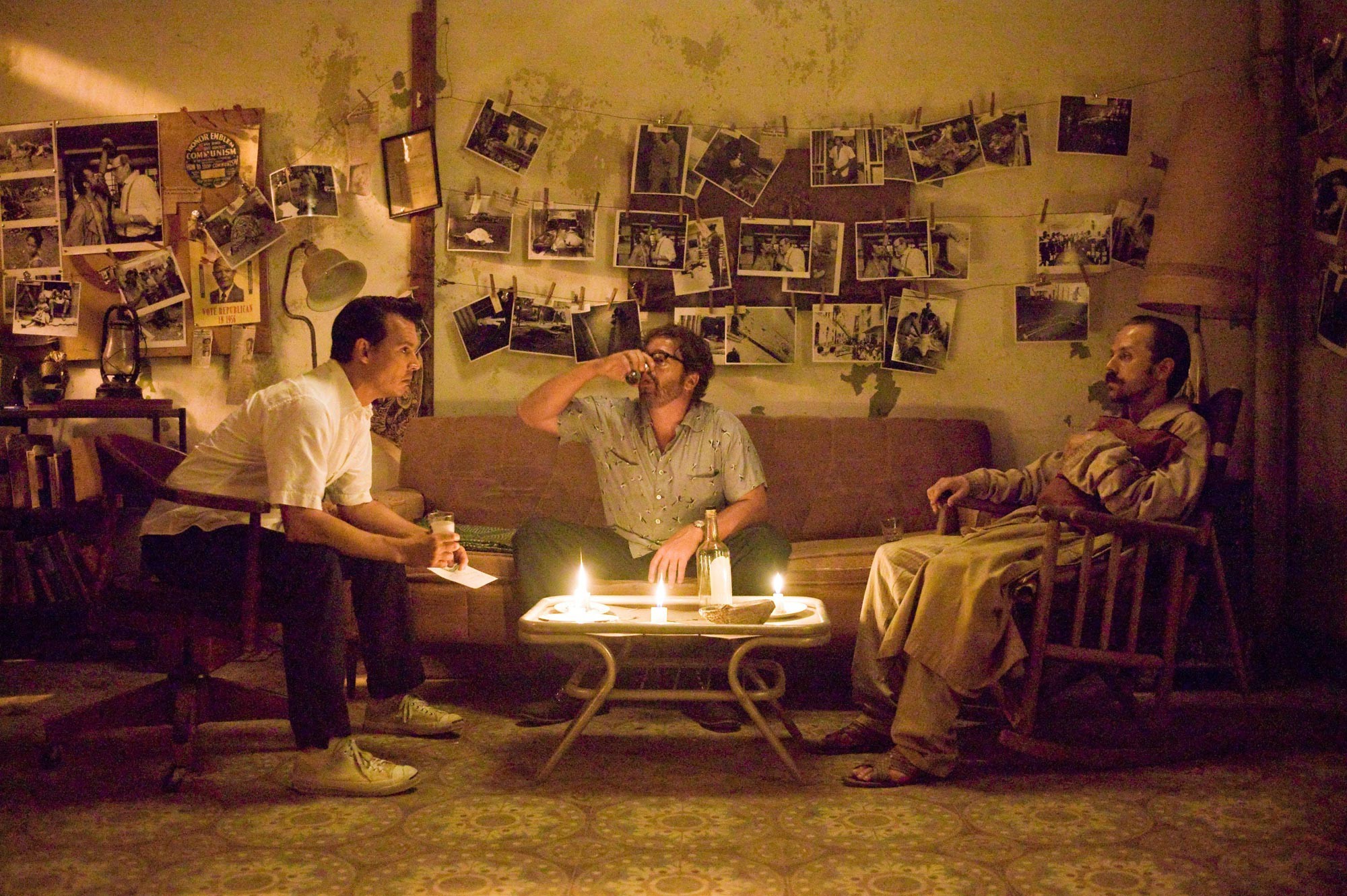 Casa Fuente, a cozy respite from the marble and frescoes of the Forum Shops.  I put my back to the door and start the night off slow.  It's a cigar bar first and foremost, the rum is there to compliment that, but it's a selection you'd expect traveling cigar-lovers would want.  They've got some show- off bottles for the guys that care for it, but all I'd need is a simple trio of Appleton 12 year Jamaican rum to sip, a classic mojito to guzzle (not too sweet, almost just right), and a French press.   No time to dally and no reason to talk a disinterested young lady's ear off.  The Mission was on and Stop One was checked off.
I tumble across the street, over the Bridge of Despair. Rhumbar in The Mirage. Dear God, what have I gotten myself into?  The exact opposite of Casa, this place is stark, shining, septic white on all surfaces.  It's like the 1990's idea of a futuristic hospital.  If not for the shingle out front and the back bar, I would have let my eye pass over this like any other Fat Tuesday pimpling the already blithe landscape.  For every semi-quality bottle, there is a pitcher of sangria, a hookah, a DJ, and kiddies running around with virgin slushie cocktails. Turned 360 degrees and moonwalked right the fiddle-fucking devil out of there. I am not in my element.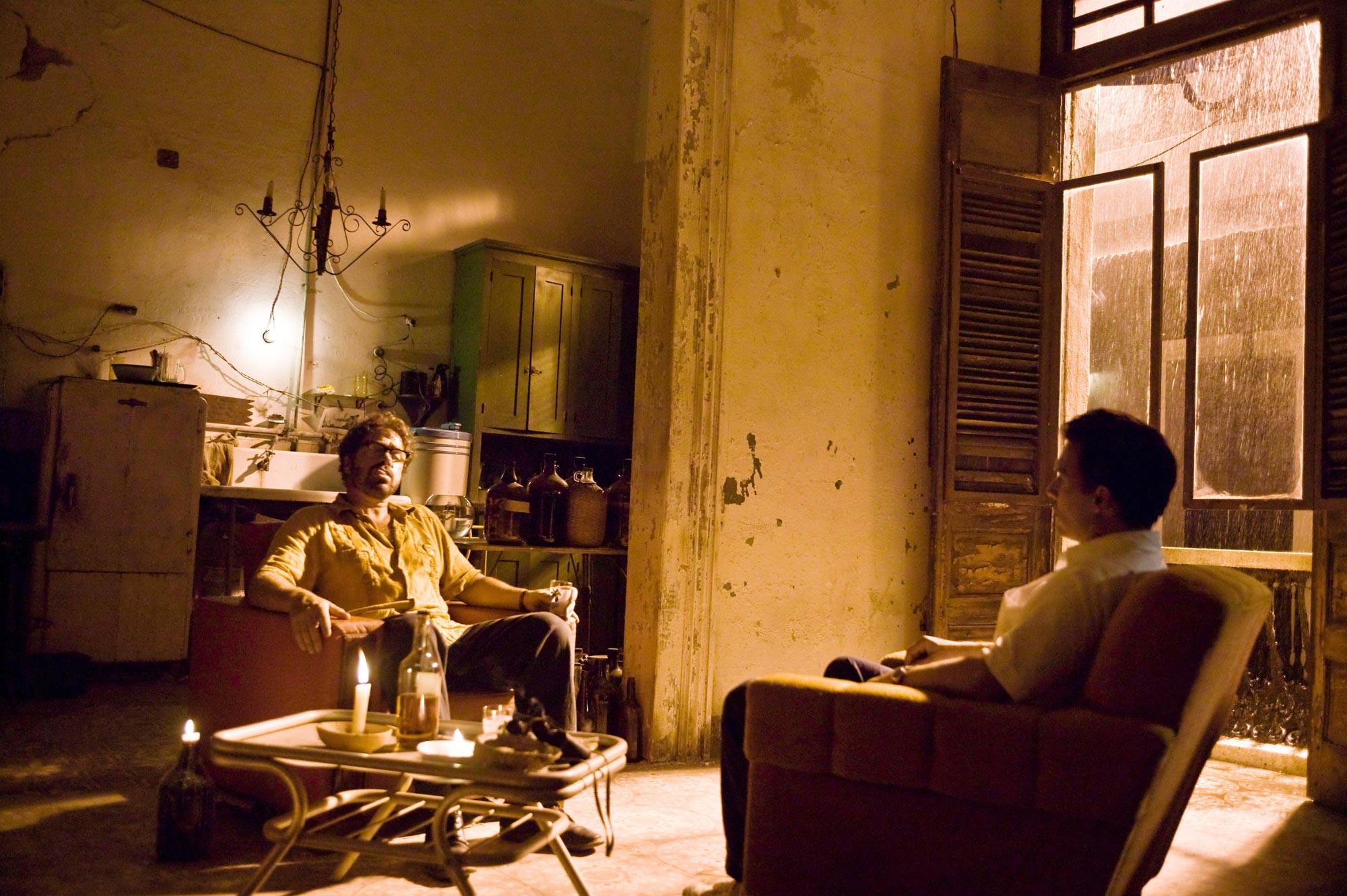 Usually a place where I cross myself if I walk past the entryway, I had to honor the curiosity for the Tommy Bahama restaurant at Town Square.  After swallowing my disdain for their criminal food (items like the "Fig and maple brine grilled pork loin with dried cherry merlot chutney" exemplifies my adage that mixing all the colors of the palate just gets brown, not a rainbow) to enter the "Rhum Locker".
Without surprise, a great deal of the menu is the ever-changing carousel of Bacardi fruit flavors, with a few big name/ big price bottles masquerading as a "rum nerd" list.  However, I was resolute that part of their 200-plus strong rum list will have a couple gems.  When prodded for a suggestion, the overworked bartender recommended something with the word "Berry" in it.  Not for me sister.  A Flor De Cana that was new to me gave them a point, quickly taken by a sickly-sweet cocktail that destroyed a Zaya 12.  I shuffled my sorry self out around a couple of spherical, beet-red men in white silk shorts (in the middle of a brutal 70-degree winter, no less) and through the crowds of shifty mumbling teenagers.
No more fooling around.  Time to hit the main spot of the night, Frankie's Tiki Room. There is one thing I can always count on at Frankie's, and that's for Mike the Bartender to light up with excitement when you ask for a rum suggestion. The sommelier turned bartender whipped up a flight: Babancourt 8 and Zicaya 21 to showcase terroir from the Haitian desert-climate side of the island and the Dominican tropical-climate side, El Dorado 15 to show a Demarara style (all-molasses), and a Pampero Aniversario for a nice little nutty, woody Venezuelan blend.
This is the place I stake my flag for the night.  It's almost like being in a dream, or a Terry Gilliam movie.  Just cool, campy, cartoonish 60s tiki atmosphere and good rum.
I remained there for the night, pumping dollars into the jukebox (the Mystery Science Theater 3000 surf-rock cover was the night's soundtrack), talking rum with the regulars, nervously eyeing the tatted-up and giant bearded freemasons rolling in after some auspicious black-and-white "Eyes Wide Shut" event, and saving off the ever approaching sunrise over the great wall of the I-15.