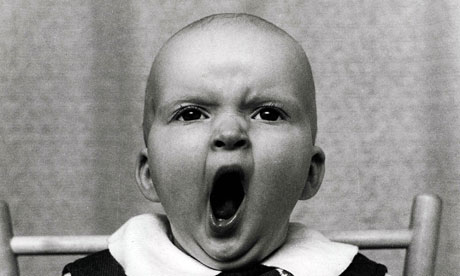 If you're a regular reader of Eating Las Vegas (and let's face it who isn't?), you may have noticed that his articles/postings have become less frequent over the past six weeks. For those of you wondering why, we have a pop quiz.
The reason ELV isn't writing as much on his Web site is because [check one]:
A) It's hotter than hell, which causes ELV to become lazy and indolent;*
B) The heat puts ELV off his feed, i.e., no one on god's green earth feels like eating or drinking anything good when it's 114 degrees outside;
C) ELV has eaten everywhere of note in Las Vegas (for 17 years), written about it extensively, and is out of inspiration and ideas;
D) The chefs and restaurants of Las Vegas have become predictable and monotonous;
E) He's busy working on the third edition of EATING LAS VEGAS – The 50 Essential Restaurants;
F) All of the above.
If you answered F) you get the big tangerine, but those who checked C) or D) wouldn't be far off either.
Truth be told, there hasn't been any interesting openings here since the Cosmo and Twist, and most of our better restaurants have settled into a corporate rut, dishing out the same old same old for their once a year conventioneers, and feeling no pressure to create or keep up with the Joneses.
In other words, our culinary scene has either matured or stagnated (depending on your point of view) and no one is rocking the boat or trying anything new.
Blame it on alimentary apathy,  indifference to anything but the bottom line, or on fat cat casinos sticking with a sure thing, but if you want anything interesting (at an affordable price), you pretty much have to head out of town. As much as we try to get excited about the menu at FIRST, Public House or Society, they all feel warmed over, like no one dares try anything but another version of sliders and pub grub. (To be fair, Brian Howard is doing some interesting stuff at Comme Ça, but like a high-wire artist working without a net, sometimes he hits his mark and sometimes he falls flat.)
The steakhouses and Italians in town are even worse — so by-the-numbers they ought to have third grade teachers hostessing (Sirio and Valentino excepted) — and unless you have the jack to spring for whatever ethereal eats are being dreamed up in our fabulous frog ponds (Robuchon, Savoy, Gagnaire, Le Cirque et al), you might as well stay home.
Jaded? Possibly, but with the exception of our Japanese brethren, no chefs in town are going out on a limb and trying to bring something tasty and new to our neighborhoods — for almost four years now.
Thank god for Vintner Grill, Marche Bacchus, Spring Mountain Road and Chicago Hot Dogs, or we'd starve to death of boredom.
>>>>>>>>>>>>>>>>>>>>>>>>><<<<<<<<<<<<<<
* Meaning: even more than usual