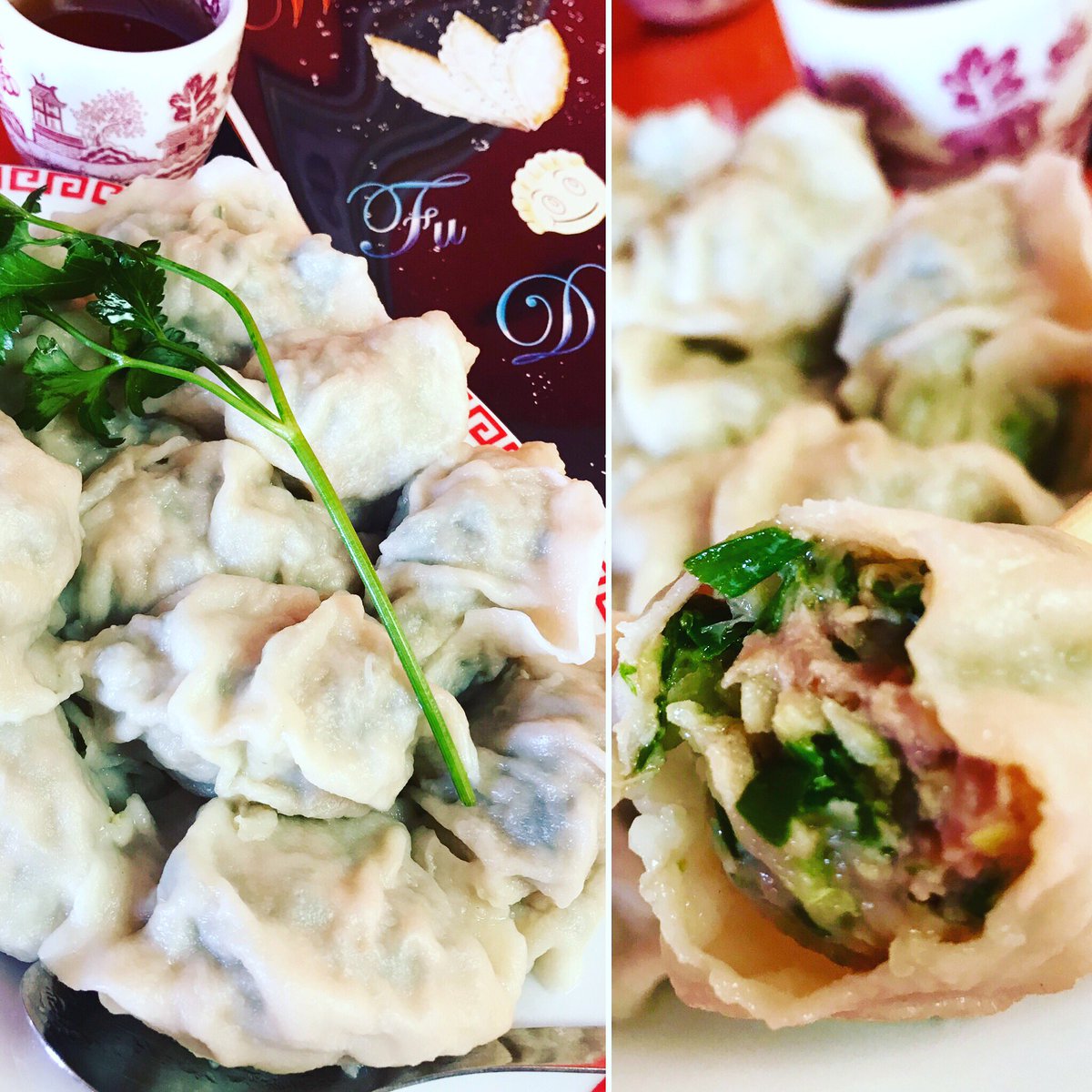 Do you remember that scene in Ratatouille where Anton Ego takes one bite of Remy's ratatouille and is transported back to the tastes of his childhood?
That's what it felt like to me after my first bite of the steamed dumplings at Fu Man Dumpling House — although in this case, the memories weren't of my Taiwanese childhood (HEY! IT COULD'VE HAPPENED!),  but of a trip I took to Hong Kong a dozen years ago just to eat dumplings.
You heard me right: I once flew 15 hours across the Pacific Ocean just to gorge on Chinese dumplings in the place that made them famous.
One bite of these beauties and I was back there: in a little cafe off of Hollywood Road that specialized in the tasty little pillows filled with all sorts of meat and vegetable combinations. The Food Gal® and I timed our visit to be there when it opened (not hard to do when you're waking up at 3 am every morning), and as I recall they came 12 to a platter and we polished off two of them (platters not dumplings). (She also loves to remind me about watching some of the raw dumplings falling on the floor before they could be dropped into their bubbling bath and the cook casually picking them up and tossing them in. Oh, those Chinese.)
The soft packets of pleasure awaiting you at Fu Man are larger than what you find in China (stuffed that way for us big-eatin' 'Muricans I'd guess), but they are no less tasty. They are made to order and filled with gently poached ground pork and green onions that beg for bite after bite. The dumpling wrappers are necessarily thick (to stand up to the filling and the boiling) but somehow neither starchy nor filling. Polishing off ten of them is a lot easier than you think. Especially when dipped in the hauntingly sweet, and pungent garlic sauce they make here…the spikiness of raw garlic being muted by whatever they do in cooking it, but still sweetly floating through your senses for hours afterwards: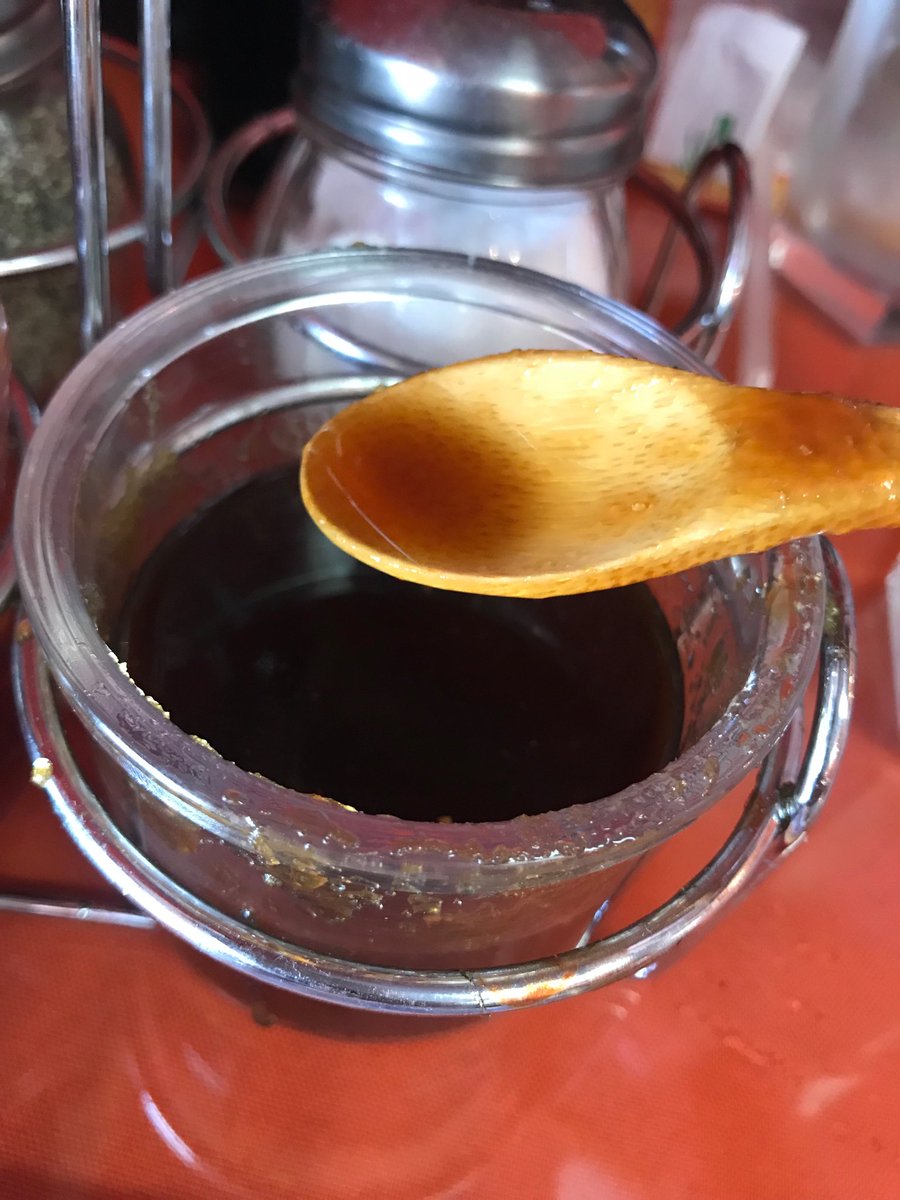 Honest to Christ, I could take a bath in the stuff; it's that good.
Don't miss the hot and sour soup, either — it being exactly what this old standby soup is supposed to be: plenty sour, and intensely hot from a shower of white pepper. It's the best version I've had in Las Vegas.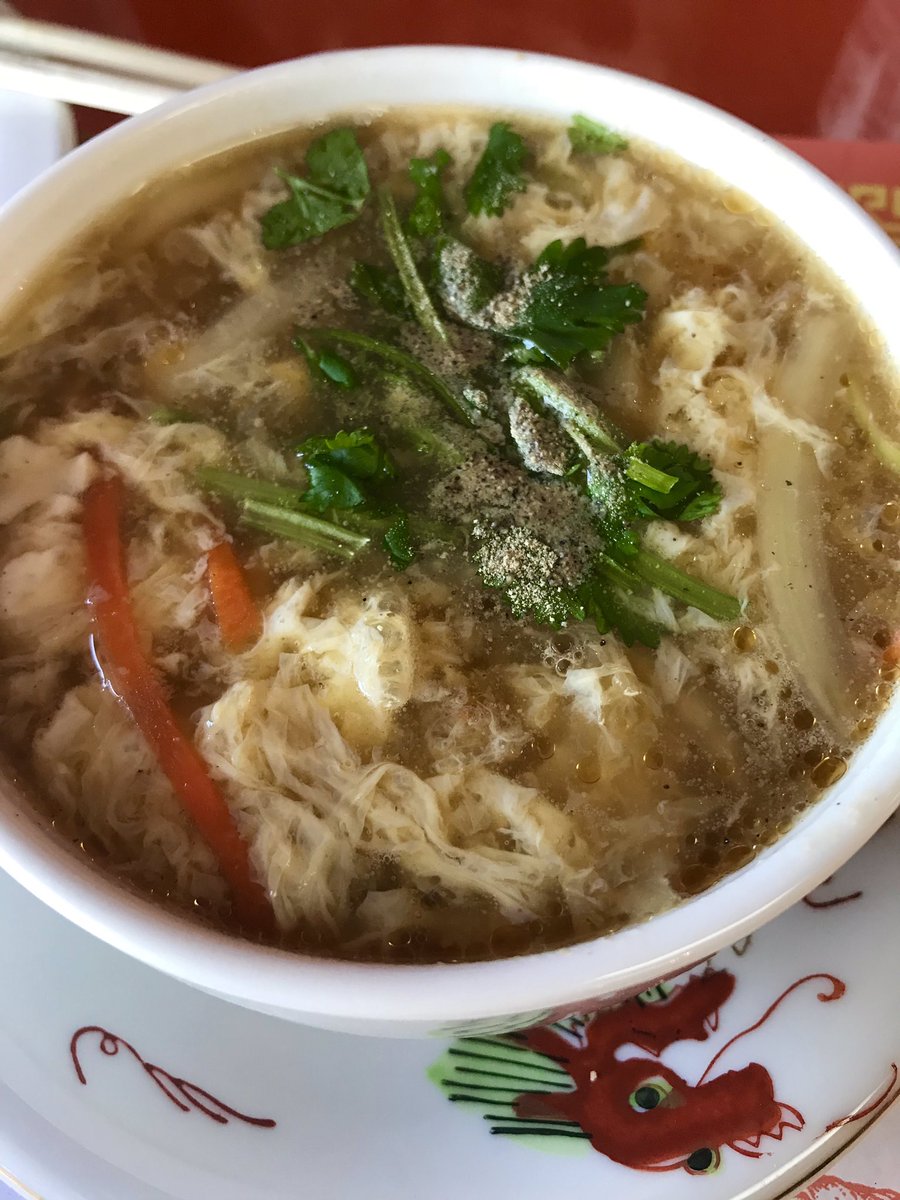 About the only thing not to like about Fu Man is the location: in a forlorn little shopping center on Smoke Ranch Road. I don't know why they located something so authentically Chinese ten miles from Chinatown, but people in the northwest part of Vegas should be thanking their lucky stars.
Another unlikely place to find authentic Asian eats is in a teeny tiny, 14-seat storefront tucked away in the Arts District downtown. Open just 6 months, D E Thai Kitchen took over from an in-authentically awful pasta place and has made the space sing with a small-but-mighty menu of blow-your-socks-off Thai dishes.
On both visits, even an old Thailand hand like yours truly was taken aback by the intensity of the cooking in dishes like larb, Khao soi, and even the simple grilled pork. But what really rang our chimes were two dishes you don't see a lot of in Thai restaurants: the Kua Gling, an incendiary, dry curry:
….and soft shell crab with garlic pepper sauce:
That crab is a fairly tame beast (by Thai standards), but the stir-fried minced pork in the Kua Gling will light you up — the heat seeming almost mellow at first, then coming in waves of fire that roll through your palate and crash around your tongue and the inside of your lips. Best to have a mango slushie or Thai iced tea close by to quell the flames….although the heat will linger for many many minutes. Lovers of chicken wings will love these — they're carefully spiced, fried and sticky, and even the Thai curry puffs (filled with potato) are made with an extra level of attention that this starchy standard usually doesn't get.
There is a lot of competition among Thai restaurants these days, and lovers of Siamese sweet/hot/savory/pungent flavors have plenty of options (even downtown where there are now four Thai restaurants within a couple of miles of each other). But D E Thai (named after chef/owner Jompon Chotikamars' two children) is a worthy newcomer that can stand pepper to pepper with the best of them.
Our plethora of pan-Pacific table pleasures is one of the greatest things about living in Las Vegas. The Food Gal® and I often discuss leaving Las Vegas to conquer another city in America, but we both agree that walking away from all of the great Chinese/Thai/Korean/Japanese/Vietnamese food we have here would be difficult.
It's obvious, after all, that our Asian allies in alimentation ever afford us awesome,amazing eats — and that would be tough to walk away from, alimentary-wise.
 A dumpling meal for two with a small soup at Fu Man will run you $12….for two. Great food doesn't get any cheaper. A big lunch or dinner (for two) with 3-4 dishes at D E should be around $30-$40. Like I said: great food doesn't come any less expensive.
FU MAN DUMPLING HOUSE
6679 Smoke Ranch Road
Las Vegas, NV 89108
702.646.2969
https://twitter.com/fumandumplinglv?lang=en
D E THAI KITCHEN
1108 South 3rd Street
Las Vegas, NV 89104
702.979.9121