Soooo….is a proper sit-down lunch in Las Vegas as obsolete as Wayne Newton?
Well, yes and no.
Having just returned from weeks in New York and Paris, I can tell you that the restaurants there are full at noon, and the haute cuisine palaces are a tough ticket on most days at those times. Most of the best restaurants in these cities have lunch hours (especially in Paris), and dejeuner is when the gourmets come out to play.
In these gastronomic capitals I am in my element — a kid in a candy store, or a pig in slop, if you will — I can eat the best restaurant cooking on earth and have the afternoon to walk it off. How groovy is that?
Las Vegas is a different kettle of fish however, as thousands of tourists create their own kind of midday meal boom. Here, the noon hour is when many of them are waking up…or roaming a convention hall.  Because of this, many of our best restaurants are closed for lunch —  the thinking being that tourists are either sleeping, shopping or too hungover to be bothered. Hard to argue with that.
Thus are the lunchtime pickings slim unless you're in the right hotel, or close to downtown, or within a chopstick of Chinatown. Out in the 'burbs it's positively depressing, as almost nothing but franchised food exists to satisfy your afternoon cravings.
But if you're looking for a good lunch you've come to the right place, pilgrim, because yours truly is the king of the midday meal. My 3-hour liquid lunches are legendary, and even if I've cut back on those over the years, the best places to grab a plate of tasty vittles are always on my radar when those hunger pangs strike around 11:30 am each day.
For the sake of this post, I'm going to divide my lunches into two categories: power lunches and foodie favorites. The first is for those quiet business meetings that are always more digestible in a nice setting. The second are establishments (some more exotic than others) where the food takes precedence over the decor. Put another way: the first group is where I go for my big deal meals, and the second is where I eat everyday.
Obviously, these lists are not exhaustive, but together they give you a snapshot of where I, the world's greatest midday feinschmecker, eats (or tries to eat) when the sun is highest in the sky.
Power Lunching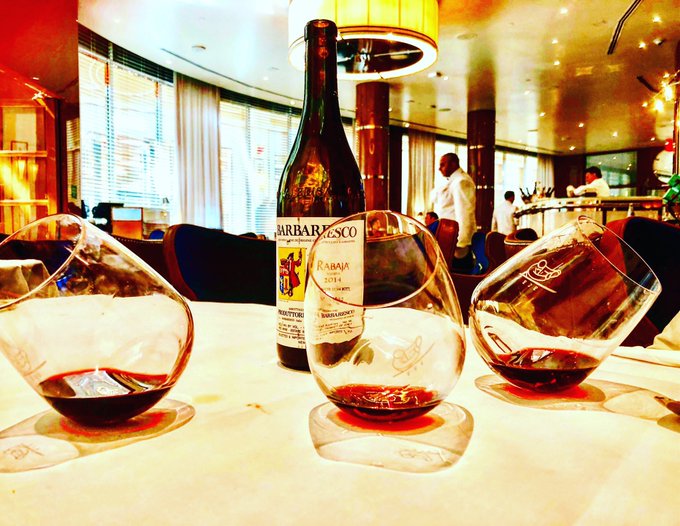 (Do this at Cipriani and you're allowed to keep drinking)
Cipriani – The day it opened it was the place to be for meetings or just munching on some of the best pastas in town.
Capital Grill – A chain steakhouse but a great one, with white tablecloths, good service and nice lunch specials.
Ferraro's – Movers and shakers aplenty populate these tables at noon. Most of them are too busy with business to notice how good the food is.
(Shhhh…don't tell my wife)
Old Soul (above) – Quiet, secluded, a bit dark and very cozy —  the perfect place to conduct a hush-hush meeting (or an affair) — although some of us prefer to concentrate on Natalie Young's fried oysters and superlative soups.
Eiffel Tower Restaurant (at top of page) – Dinner is packed with young couples celebrating their starter marriages. Lunch is calmer and less delusional.
Delmonico – Great steaks, luxurious surroundings, an awesome burger, and a world-beating wine list make for a hushed, elegant midday repast. It's never crowded and the food tastes the same as dinner…only the prices are easier to swallow.
Top of the World – Way too touristy for anyone who isn't a tourist, and the food isn't in the same league as the view, but the view is spectacular.
Morel's – Morel's flies under the radar, but it's my first choice when a group of hungry guys ask me where they should chow down.
Spago – Beautiful setting; fabulous food; lots of dudes in suits.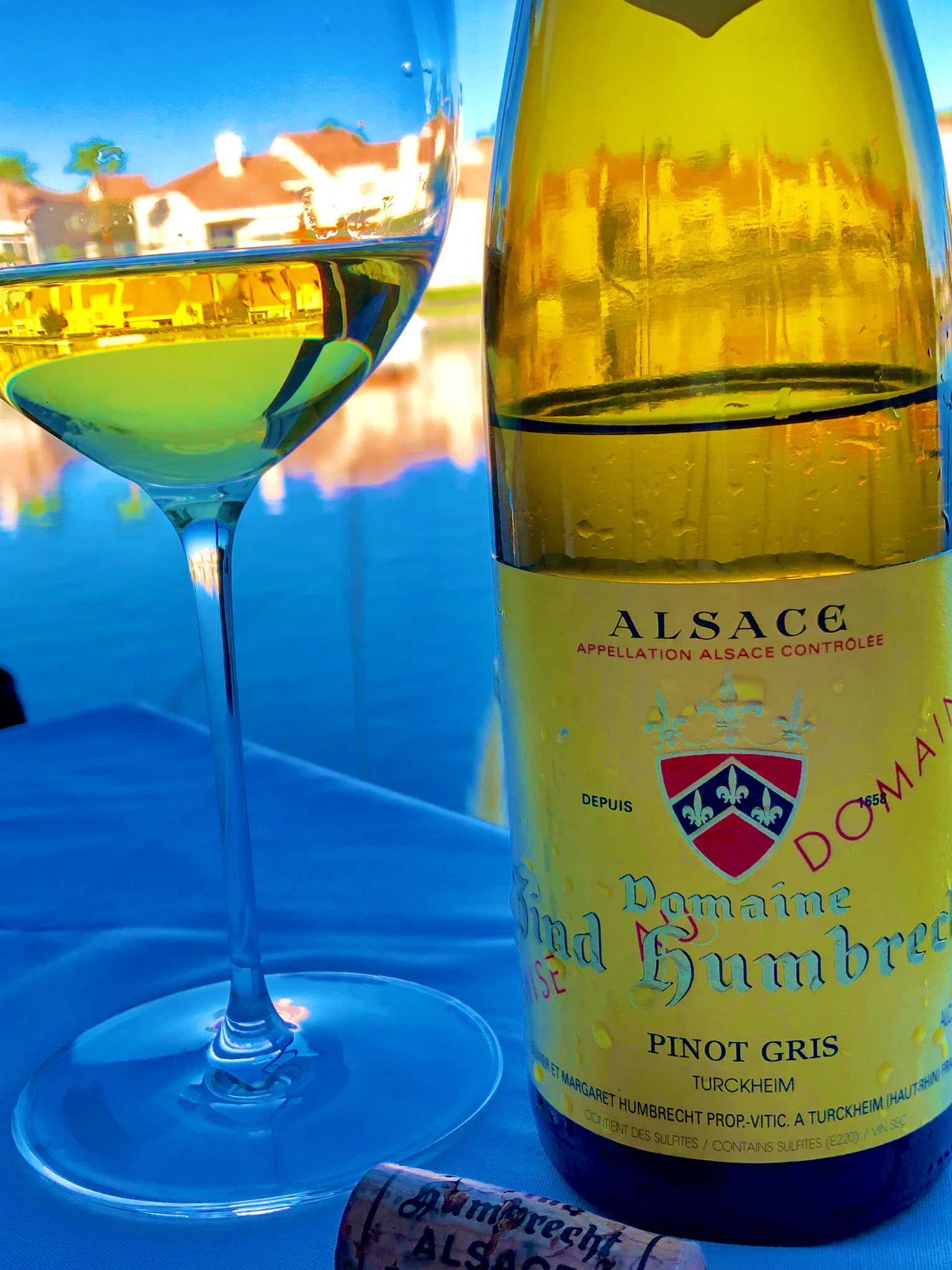 (Who needs food?)
Marche Bacchus – Al fresco dining (above) so nice you're liable to forget yourself and spend the afternoon drinking bottle after bottle from its wonderful wine list. But enough about me.
Milos – Fresh off the boat fish that doesn't cost a fortune between 11:30-2:30. Always packed.
Veranda at the Four Seasons – a South Strip staple where the elite meet to eat.
Foodie Favorites
Mon Ami Gabi – It's a pain in the ass to get to (unless you're staying on the Strip), but the steak frites and people watching are worth the walk.
Esther's Kitchen – Downtown's favorite lunch spot is too loud at peak times, so go after the gold rush…around 1:00.
EATT – Shhhh, don't tell anyone, but in some ways I prefer the lighter, healthier fare here to that of its fancier sibling Partage.
Lotus of Siam – It's easier to get a table at lunch, before the FOMO crowd has descended.
7th & Carson – New chef Sammy DeMarco is set to bring this place into the spotlight.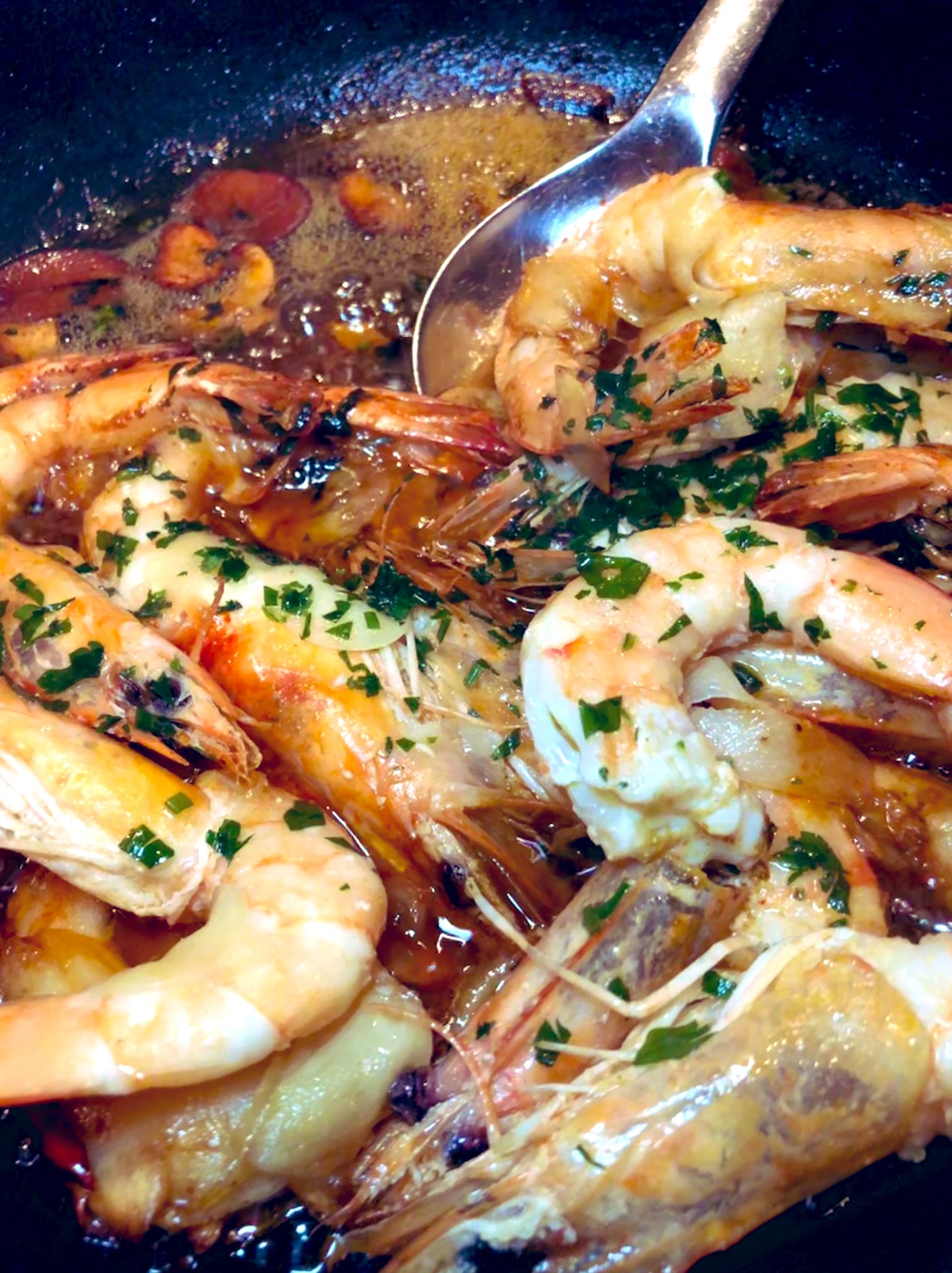 (Shrimply marvelous, at Jaleo)
Jaleo – I sometime forget Jaleo is open for lunch; I'm glad I forget because otherwise I'd be here all the time.
China Mama – A steamer full of xiao long bao is just about the perfect noontime nosh.
Carson Kitchen – This downtown pioneer hasn't lost its fastball.
Mabel's BBQ – More relaxed at lunch, which also gives you the rest of the day to digest those ginormous platters of smoked meat.
New Asian BBQ Tang Kung Ky – My new go-to for superior dim sum on Spring Mountain Road.
Shang Artisan Noodle – Hand-pulled noodles straight from Taiwan, by way of UNLV (the owner is a graduate).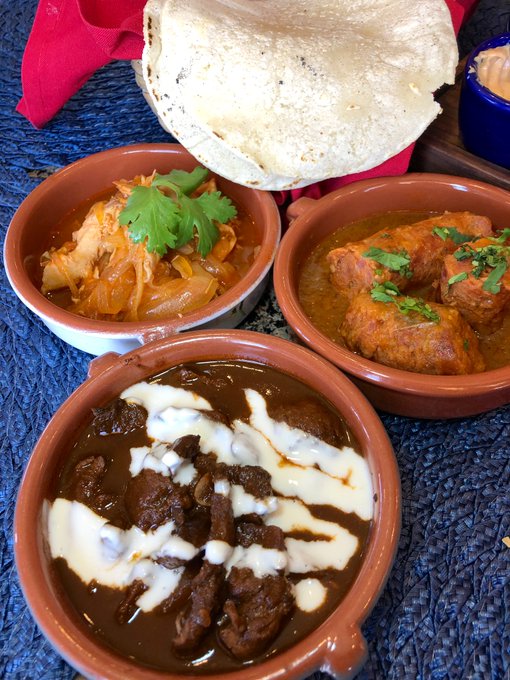 (I like my food in threes)
Trés Cazuelas – The newest spot on my lunch rotation; Angelo Reyes seamlessly combines Latino cuisines in a tiny restaurant that punches way above its weight.
Santos Tacos – Best. Tacos. In. Town. Why do I have to keep telling you these things?
The Goodwich – Sometimes, only one of these hand-tooled sandwiches will do.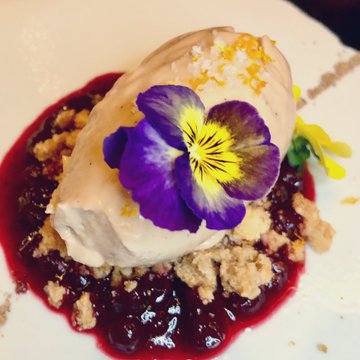 (I'll be your huckleberry…as long as you're Spago's foie gras ice cream)