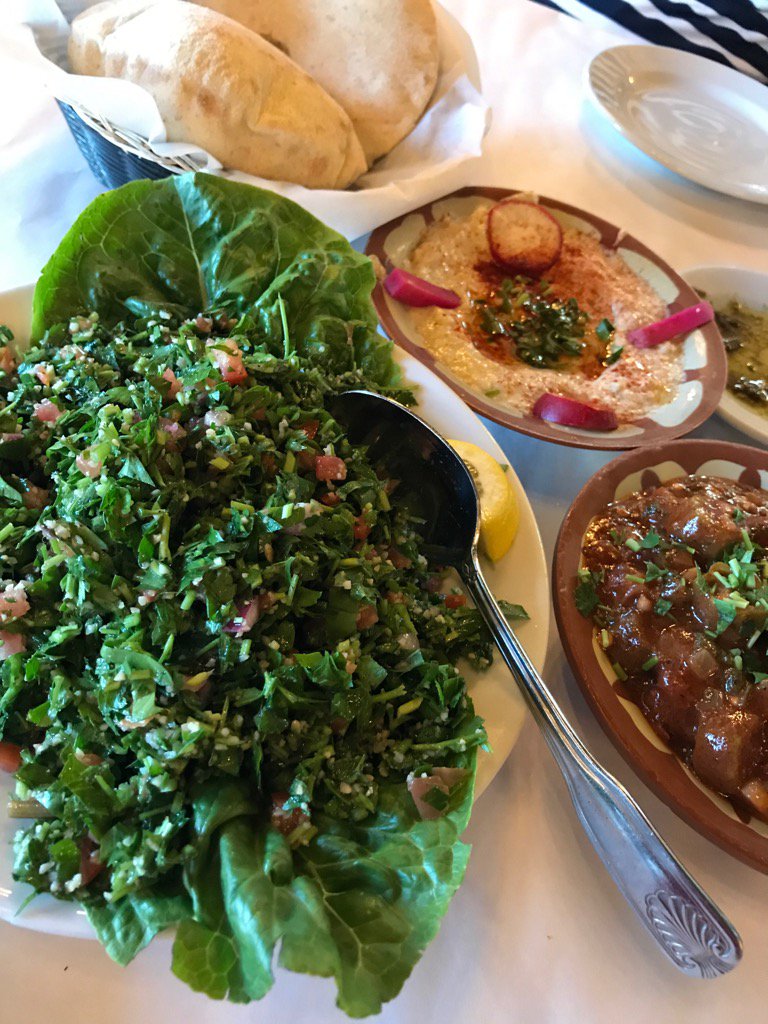 Am I the only person who thinks tabbouleh (the parsley, bulgar, tomato, mint, onion, lemon Mediterranean salad) has health giving properties?
Swear to god, every time I eat it, I feel like my blood is being cleansed.
It's no secret that the Mediterranean diet is good for you, but we're talking about 1:1 ratio here, as in: you feel better bite by bite.
I wish the same were true for consuming mass quantities of the pita bread at Khoury's Mediterranean Restaurant — because every time I'm in the joint, I feel like eating my weight in those warm, airy, wheat-scented puffs of glutenous goodness.
Everything else on the menu is fabulous too, including the sujuk (spicy) sausages, lahm bi ajeen (ground lamb sandwich), baba ghanoush (mashed eggplant dip), and bamieh (okra):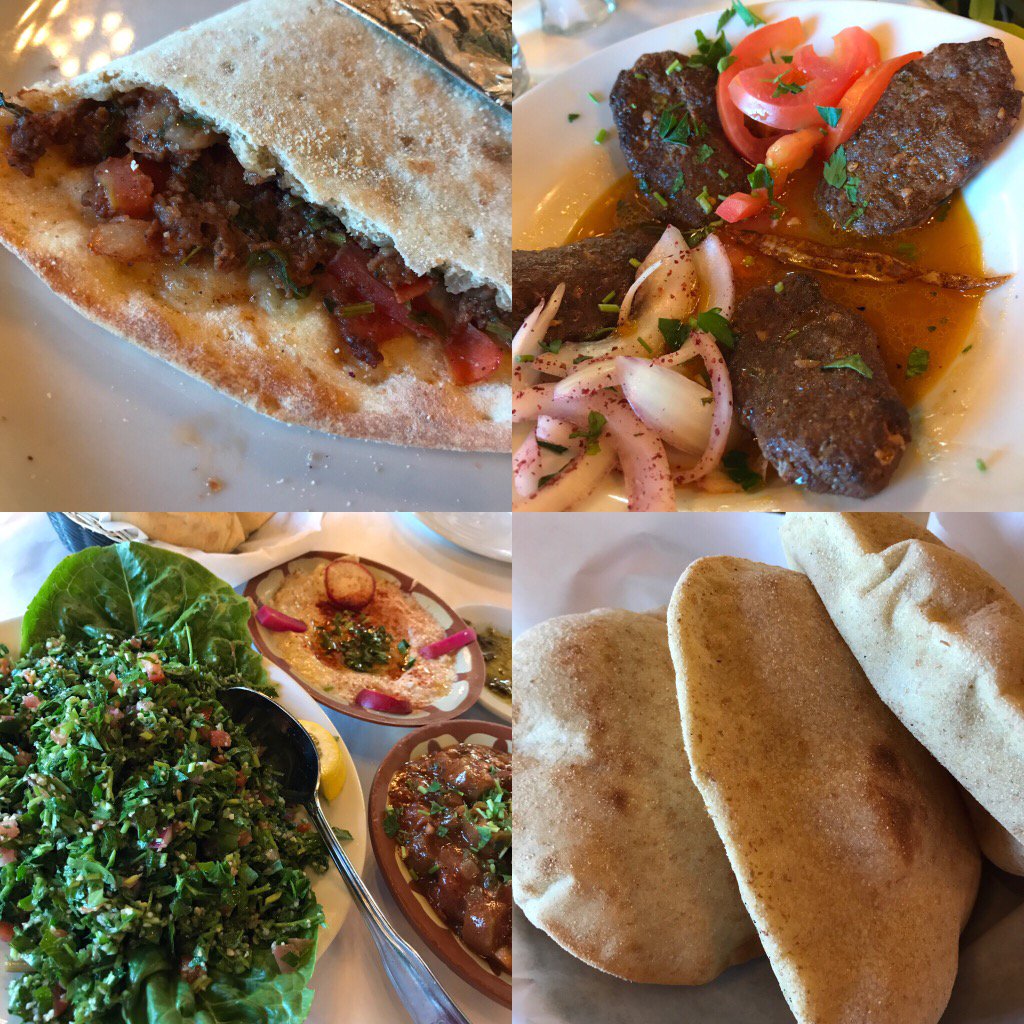 So good, in fact, that when I'm eating there, I'm tempted to forswear my Greek heritage altogether and declare myself a Lebanese citizen. Because as good as Greek food is, it ain't got nuthin' on this cuisine, or that bread, or the healthiest salad on earth.
KHOURY'S MEDITERRANEAN RESTAURANT
9340 West Sahara Ave. #106
Las Vegas, NV 89117
702.671.0005