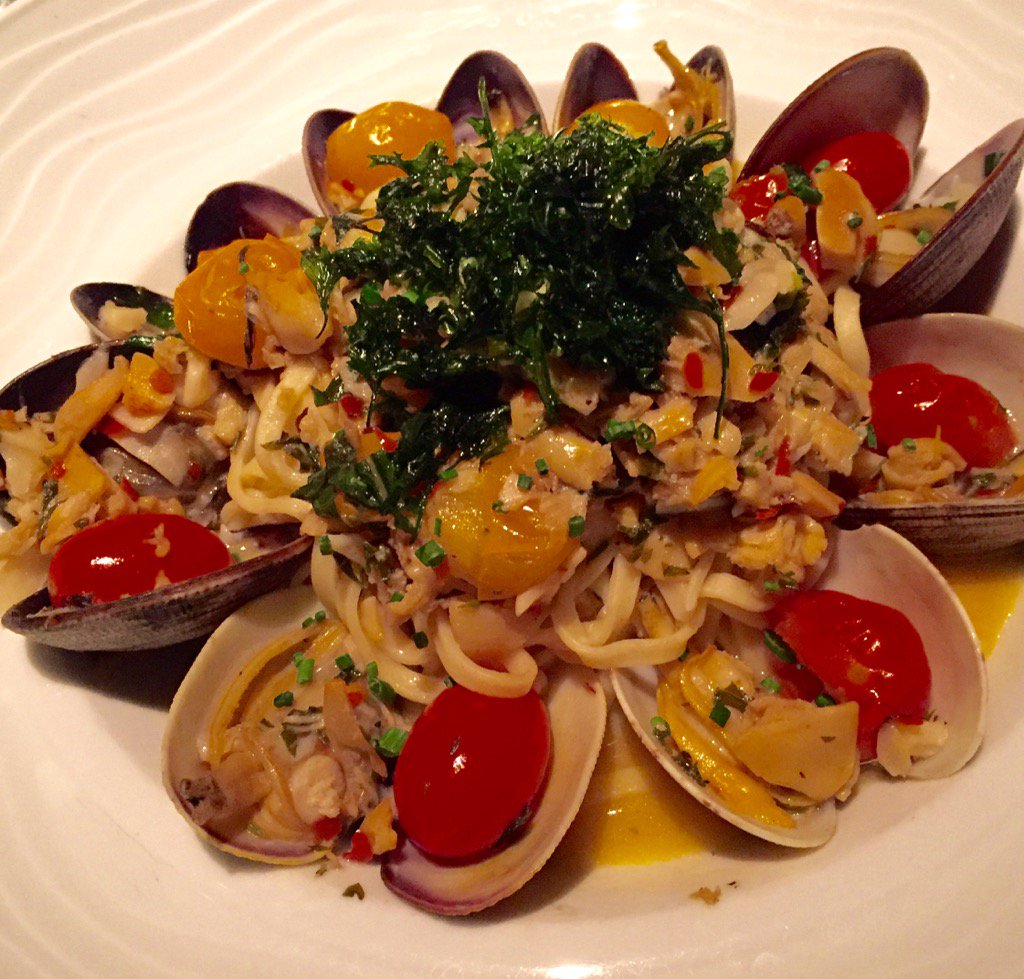 Getting a local into the MGM to eat is harder than getting a Donald Trump supporter to read something.
But there's a dedicated chef there – Pawan Pinisetti – who is producing a panoply of prettified plates (at Fiamma) predestined to presume prize-worthy preeminence among perspicacious and pulchritudinous pasta pacesetters.
Case in point: Pinisetti's linguine with clams, which had us palpitant with pleasure.
Gorgeous, colorful, rich and silky, it is chock full of the little bivalves and packs more than a little amount of heat.
Maybe it's the butter? Maybe it's that spice? But most certainly it is all those clams that make it the best version of this dish we've ever had 250 miles from the nearest body of salt water.
It's also the best looking version of this dish we've had, anywhere.
 FIAMMA
https://www.mgmgrand.com/en/restaurants/fiamma-italian-restaurant-bar.html#/Gallery