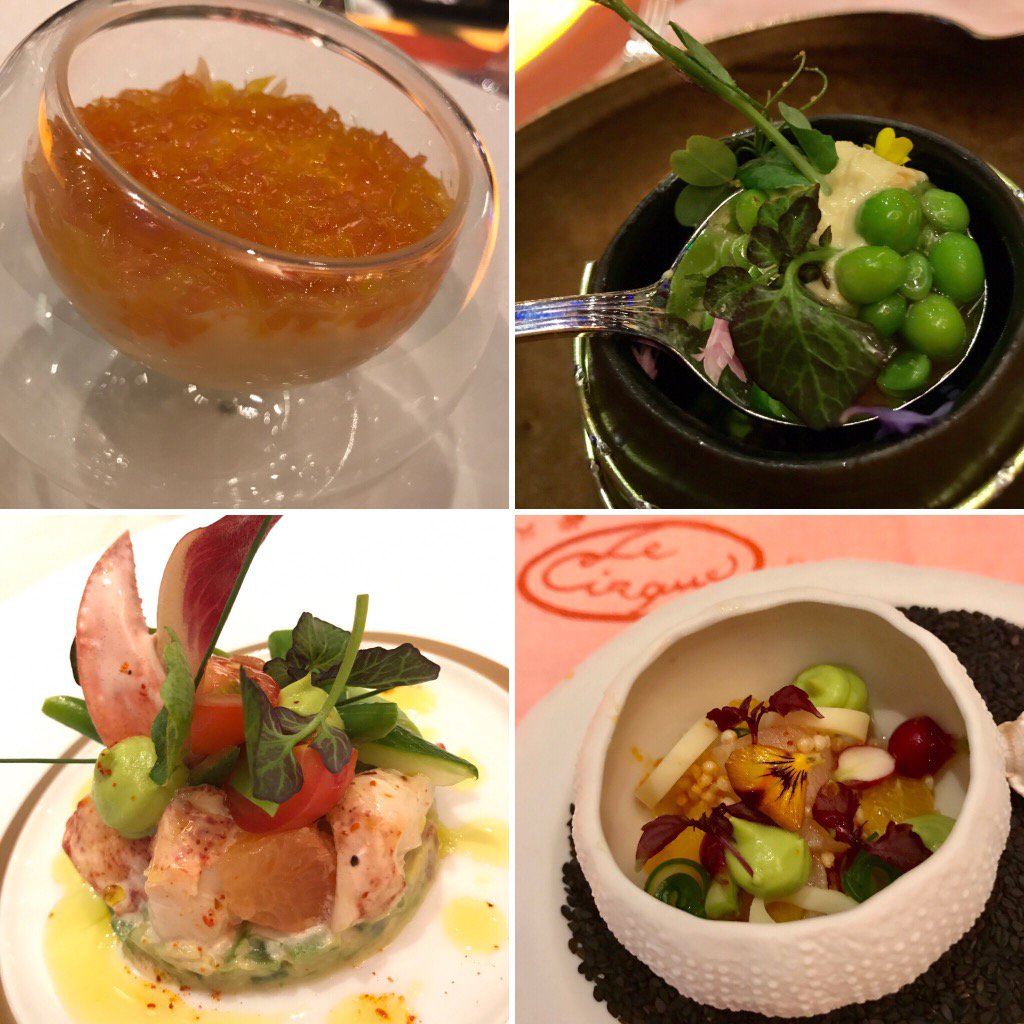 If two restaurants can be said to have jump-started our food revolution, Spago and Le Cirque must be given the credit. Spago got the ball rolling in December, 1992, but it was Le Cirque's arrival on October 15, 1998 that caused a seismic shift in our taste tectonics. Steve Wynn wanted to make a big splash with his restaurant line-up at the Bellagio, and as good as the rest of his eateries were (Picasso, Prime, Olives, et al), he knew he needed a big hitter from the Big Apple to really get the food world's attention. Enter Sirio Maccioni and family, bringing with them what was, at the time, the most famous name in American restaurants.
Those early years were exciting times. Las Vegas had never seen a jewel box like Adam Tihany's 60-seat design, nor witnessed food so fine or service so precise. With the Maccionis patrolling the room and paterfamilias Sirio making constant appearances from his throne in New York, Las Vegas was a satellite operation, but one every bit the equal of its hallowed namesake. A succession of great chefs (beginning with Marc Poidevin) has kept this kitchen firing on all cylinders since day one, and one of the best service staffs in the business keeps the dining room humming like a long-running musical where everyone still belts out showstoppers after years of hitting their marks.
Showstopping has always been what Le Cirque has always been about, but I was afraid that show might come to an end in 2013 when the management deal with the family ended. With Sirio getting older (he's deep into his eighties now) and son Mario gone, there is no longer a strong whiff of Italian buon gusto to go along with Le Cirque's inimitable savoir faire. No one is showing me the contracts, but these days the operation is a licensing rather than a management deal — more Bellagio, less Maccioni. The good news is the food hasn't suffered for it. Nor has the service.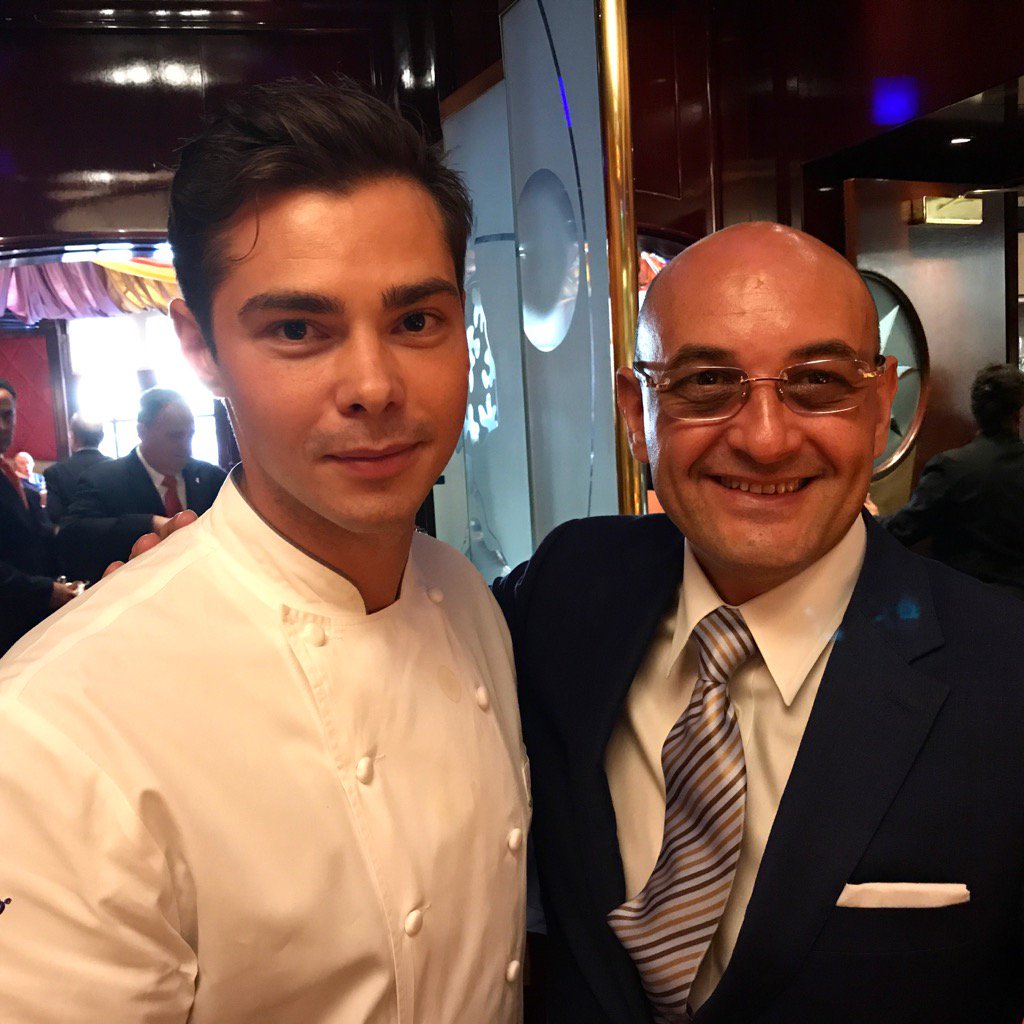 Credit for that crackerjack service goes to a team that has barely changed in nineteen years. To put that in perspective: if you came here back when Bill Clinton was President, and returned today, you would see all the same faces serving you. Frederic Montandon still pours vintages (French, please! California, if you insist) with a twinkle in his eye, while Ivo Angelov manages with the touch of an orchestra conductor. A lot of restaurants start feeling stale after two decades. Here, phoning it in isn't in their vocabulary.
The food has changed over time, but never wavered. Some of the chefs (Poidevin, David Werly) were superstars in their own right, while others were just putting in their time. But whoever was at the helm, the kitchen has always been solid — rendering classics like rack of lamb with glazed sweetbreads and rabbit with mustard cream sauce with the same aplomb it devotes to gold-crusted quail stuffed with foie gras, or blue crab under a robe of caviar. You can still get a lobster salad here that is almost note-for-note what Daniel Boulud invented in 1988, or have your taste buds startled by current wunderkind Wil Bergerhausen's "hidden" spring garden of English peas, tendrils and garbanzos misted with strawberries.
What used to be dueling menus of Le Cirque classics versus more modern (read: lighter) fare has expanded under Bergerhausen into four offerings at all price ranges. You can do everything from a $108, pre-theater affair to a $350 extravaganza that steps into the ring with whatever punches Savoy, Gagnaire, or Robuchon are throwing and doesn't flinch. There's even a delicious-sounding five course vegetarian menu offered ($115) that looks like a good idea, in the same way that yoga classes, wheat grass and prostate exams do.
Now that we've rebounded from the Great Recession, every night seems like New Year's Eve here. High rollers, celebrities and hedonic jet-setters treat this place like a private club, making a reservation a tough-to-impossible on weekends. Personally, I like to go early in mid-week, grab and seat at the bar, and watch the choreography unfold before me. After almost two decades, the balletic grace of Le Cirque is still something to behold.
LE CIRQUE
Bellagio Hotel and Casino
702.693.8100
https://www.bellagio.com/en/restaurants/le-cirque.html