There are too many restaurants.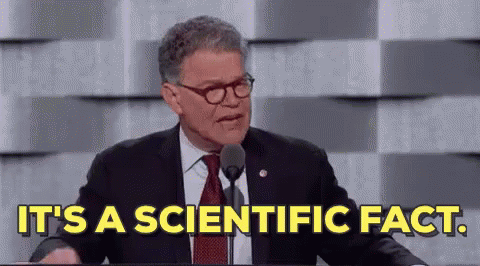 Thanks to your endless greed, unbridled avarice, and insatiable appetite for growth, you've allowed fast food and fast-casual food and shitty sandwiches, and pathetic pizza and faux kountry kitchens to dominate our our lives until you can barely see anything else when you drive around any town in the U.S. of A.
It wasn't always so. Indeed, when McDonald's first blossomed as a fast food phenomenon, it was something of a novelty. I remember my first McDonald's burger (somewhere around Tampa, FL, sometime in the early 60s) and it was quite a revelation, as well as being a damn good (if small) hamburger. Something about that slightly sweet bun and the pickles and the properly seasoned ground meat was very exciting to a 10 year old. The idea of drive-in burger joints was just taking hold in America, and the whole family, from mom and dad on down was excited.
Fast forward five years and drive-ins were becoming more common (Frisch's Big Boy, A&W, and Steak 'n Shake were particular favorites) and Mom used them every so often to relieve the stress of home-cooked meals. Like Roger Ebert, I remember the counter-men at Steak 'n Shake smashing the burgers down on the griddle and getting that crusty char on the exterior that no other fast-food burger could match. My mother was particularly fond of the open kitchen and how clean they were. I can still hear her saying, "I love that you can watch them prepare the food so you know everything is spic and span." She loved the cleanliness, I loved the burgers, and my dad loved the chili. "A chili 4 ways (with beans, meat, onions and cheese), and a cup of chili," he would always say, as my mother scowled her disapproval at his overeating. Me, I was content with a burger with two thin, dill pickles on it. Somehow, to a 12 year old, nothing tasted better than those dill pickle slices on that squishy, flattened, crispy burger.
When a McDonald's opened in Hillsboro Village near the Vanderbilt campus (in Nashville, TN) in the early 70s, it was still a big deal. I still remember a bunch of frat brothers piling into my Fiat 128 to load up on burgers and fries that were still considered very cool when they came to your town. Then and now, I still think McDonald's fries are world-class.
But even as far back as 40 years ago, the underpinnings of what made these places great was being undermined. And the culprit was simple greed — the quest for money — being sought after by, at first, the franchisees, and eventually by stock market investors demanding bigger and bigger returns on their capital. With the quest for expansion came the need for standardization, and when you seek to standardize anything as organic and intimate as food, quality suffers. Indeed, quality becomes the diametric opponent of quantity as the quest to create more and more becomes the enemy of making something well.
If you haven't seen the Michael Keaton movie "The Founder" — about the "founding" of McDonald's — you should. Anyone who's ever eaten at a franchised restaurant should see the phenomenon that started it all. Of course, there were regional, franchised fast-food operations before Mickey D's, but its footprint was too big to ignore, and the big money boys (i.e., the stock market) took notice. By the time McDonald's went public in 1965, everyone wanted in on the action.
The McDonald brothers may have been appalled, but Ray Kroc knew what he was doing. Reduce everything to the quickest, fastest, lowest common denominator that people will pay for, implement economies of scale, employ sorcerer/scientists to trick our brains into liking the taste of chemicals, and the world will beat a path to your door.
My favorite scene in the movie is when Kroc presents his powdered milk shake mix to the brothers McD. "But it's called a MILK shake for a reason!" one of them shrieks (unable to hide his disgust). Kroc is undaunted by his partners' reticence. All he's thinking about is how much money they'll save by not having to stock so much perishable food — like milk, cream, ice cream — you know, the things that make milk shakes taste good.
And therein lies all you need to know about fast food.
This hyperbolic, exponential growth has been assisted by the fact that there are 120 million more people in America today than when I was growing up. All those mouths need feeding, and once you convince the hoi polloi that they can eat cheaper with your product (whether or not it is true), you've got them by the throat so to speak, and letting go would be tantamount to telling a venture capitalist he ought to enjoy taking the bus. And once you get the soy and sugar conglomerates on board with what you're doing, there's no end to the money that can be made.
Franchised food is a voracious beast that eats everything in its path. And it's not only with assembly line methods, standardization, and simple flavor manipulation that this industry destroys the quality of our lives. A simple knowledge of how real estate works demonstrates how this industry has ruined our neighborhoods by financing unholy alliances between the corporate conglomerates and real estate developers. Throw in developer-financed politicians (always ready to endorse another big-box project in the name of "growth') and you have a recipe for suburban blight (see picture at top of page).
This suburban wasteland of fast food is everywhere now. I go back to the Atlanta area frequently to visit family, and if anything, it's worse there than it is in Las Vegas. Every interstate interchange has dozens of franchises on it. Suburban roads go on for miles with an endless chain of TGIFridays, Buca di Beppos, Taco Bells and Olive Gardens on them. These top 500 chains just scratch the surface. So ubiquitous has chain restaurant eating become that in some towns, a real restaurant is harder to find than a Mormon bishop at a Balvenie tasting.
It's gotten so bad that one local restaurateur was telling me about a business model that is built around finding second and third-tier failed franchise spaces with either fourth-tier franchises (usually a Sizzler), or the dreaded Asian buffets – AYCE Asian food being the last stop on the shitty restaurant train. "The Asian buffets have staying power," he told me, and landlords prefer them to anything local; "They pay in cash and they pay on time; (small, local restaurants are) just too risky."
For local proof, look no further than the blight of Eastern Ave. in southeast Las Vegas/Henderson. For five miles, you have giant commercial subdivisions/strip malls on both sides of the street, each crammed with more retail space (and restaurants) than is healthy or necessary for any quality of life. Each center boasts big box stores (Home Depot, Payless, Walmart, etc.)  which sit like a great white whale around which various pilot fish (CVS, Starbucks, Five Guys, etc.) swim.
There is no individuality to these stores; there is no sense of community. They exist solely to take your money as fast as possible at the lowest overhead they can get away with. If Fuddrucker's are remoras, then locally-owned eateries are truly the bottom feeders, scurrying about, opening and closing while trying to scrounge a living off other's leftovers.
Don't believe us? Spend five minutes driving around the Sansone Park Place Plaza at 9500 South Eastern Ave. It stretches for at least a quarter mile, in which are over twenty place to eat. There are chain restaurants aplenty, and more nail salons, postal services, and dentist's offices than you need for five miles. No need to go very far for anything, though, because right across the street is a similar center — with its own set of burger joints and dry cleaners — for those who only want to make right turns when they drive.
What you see above is but a corner of the place. Leaving aside the abject ugliness of these malls for a moment, one must also consider the toxic environment they create for good eating. How is a place like Boteco to compete with everything from a Zupas to Einstein Bagels to Red Mangos? What chance does a local pizzeria have against the onslaught of Grimaldi's and Dominoes? When faced with competition from BJ's and Twin Peaks (for those who like  their bjs with a side of twin peaks), what chance does a local brewpub have?  (In case you didn't know, there is both a Twin Peaks and a BJ's in this mall, and they're right next door to each other! And they're both busy. All. The. Time.)
The answer is obvious. You would have to be a fool to try to bring good food to a population weaned on cheap, easy proteins and chemically-engineered calories. Only an idiot would try to raise the bar while fighting with landlords who don't want them and a public that prefers the advertised to the authentic.
As much as I love them, local restaurateurs are but an unsightly wart on the smooth economic skin of Las Vegas.  Substance is in short supply in our humble burg, and our eating out landscape is but a facade that favors the familiar and the false over the fresh and the flavorful.  For every one of them, there are dozens of Buffalo Wild Wings and Farmer Boys ready to take their place. And 80% of the eating out population wouldn't have it any other way.
Back in the day I was right there with them. For my first real date with a real live girl (Syndie Ridge….schwing!…if you're still out there…), we went to Arby's. They carved the meat right off a haunch of medium rare roast beef and put in on a fresh bun and the sauce tasted like real horseradish and I thought I was in hog heaven. The meat on an Arby's sandwich these days looks and tastes like a piece of wet cardboard. They haven't used real roast beef in over 30 years, and yet they're still in business.
We have made a deal with the devil when it comes to what we eat in America.
There are too many restaurants all right, and they're all the wrong kind.