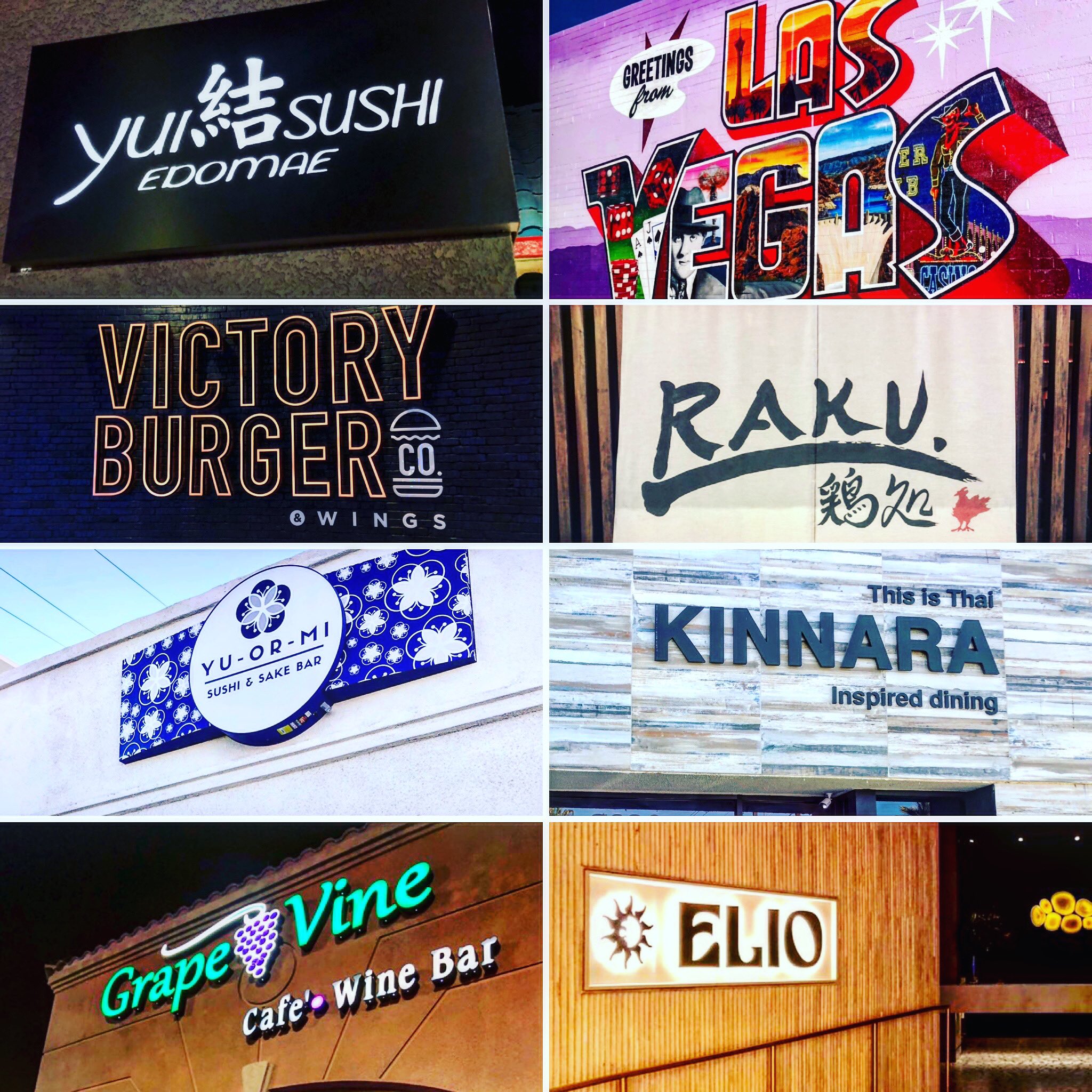 There were no winners this year, only survivors.
"Best of" awards seem frivolous now. They may have always been so, but it feels unseemly to play favorites when everyone is adrift in a sea of uncertainty, clinging to leaky life rafts being periodically punctured by clueless bureaucrats.
But good times were had, and excellence deserves recognition.
Even amidst all the despair, the restaurants of Las Vegas — especially off the Strip — surprised us, day after day, dinner after dinner, with their recuperative powers. Three month shutdown – 50% occupancy – 25% occupancy – Reservations Required – Table spacing – No parties of more than four – Closed bars – Ridiculous rules (at Circa bars, they make you put your mask on between sips of your cocktail) – none of which deterred hundreds of intrepid restaurants (and thousands of service workers) from soldiering on.
Any other businesses put through this ringer would've folded their tents long ago. (Can you imagine an insurance agency, bank, or plumber being told they could only service 25% of their customers and keeping their doors open?)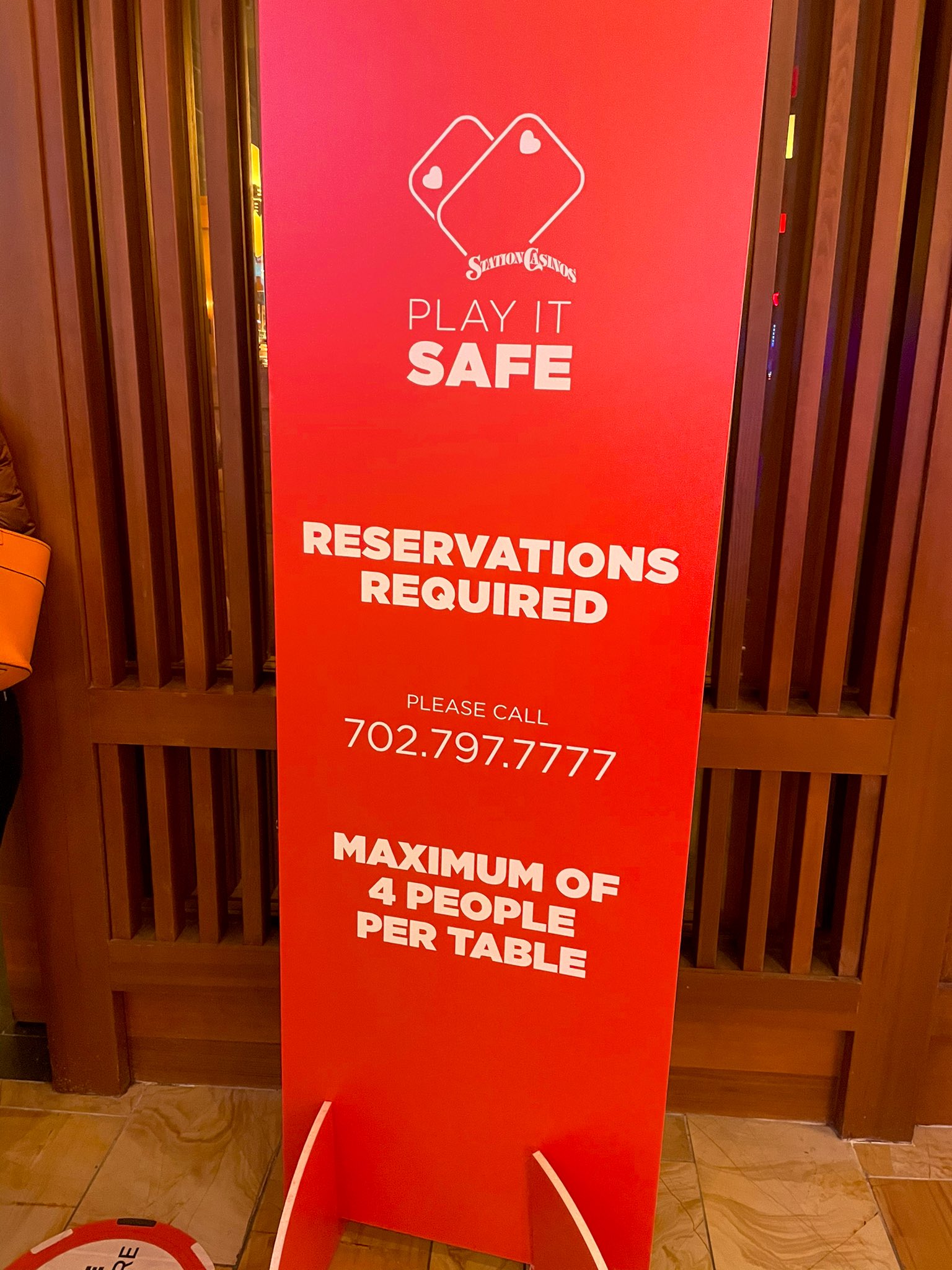 None of them have thrived, but survive they did. And a remarkable number of them opened in the midst of all this — all serving food and drinks that astounded us with its consistent awesomeness. It is a testament to the depth of Vegas's kitchen talent that so many restaurants — on and off the Strip — have maintained their excellence throughout this year of trials and tribulations.
So, as a final recap, we at Being John Curtas thought we'd entertain you with some highlights of our year in dining. As you may have seen from the previous post, we were busy, even during the pandemic. Probably a third less busy than we would be normally in covering the Las Vegas culinary scene, but still pounding the pavement every week, looking for a noteworthy nosh.
And pound we did. One hundred restaurants were visited at last count (up a few since we pegged the number at 97 two weeks ago), and most of them were more than worthy of attention. Of course, being who we are, we can't leave this kidney stone of a year without a few pointed barbs at some less-worthy venues, but we will try (as we have all year) to keep the snark to a minimum.
So, here they are food fans: The Best of the Worst. Year. Ever.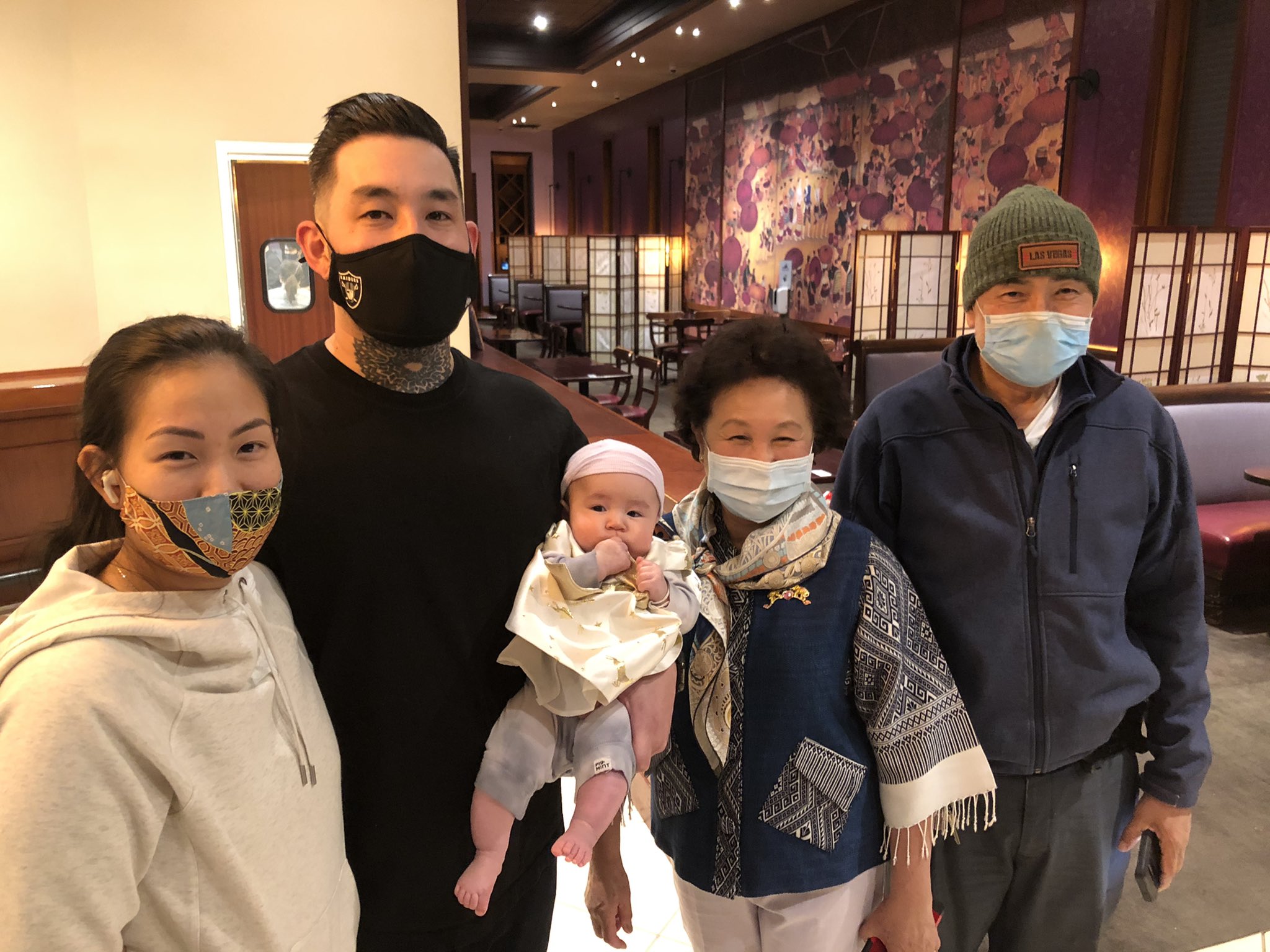 (Smiling Siamese eyes foretell fantastic Lotus Thai revival)
Audacity Award(s) For Gallantry Under Fire:
Against All Odds Award(s) (Hi Falutin' Division) –
Chowhound Award (for feeding us the most (and the most exquisite) meals in 2020) – Cipriani
You Can't Beat This Meat Award – CUT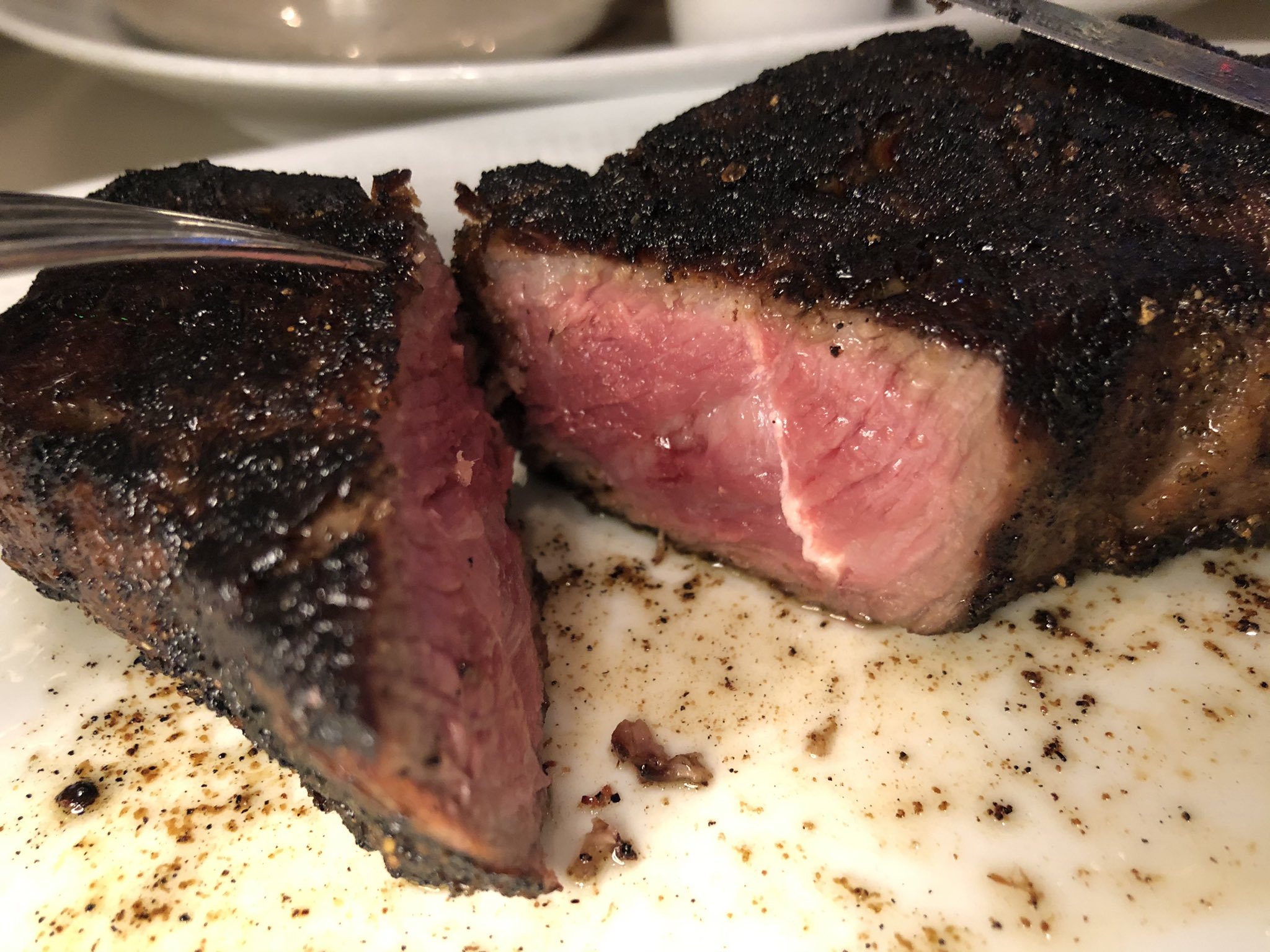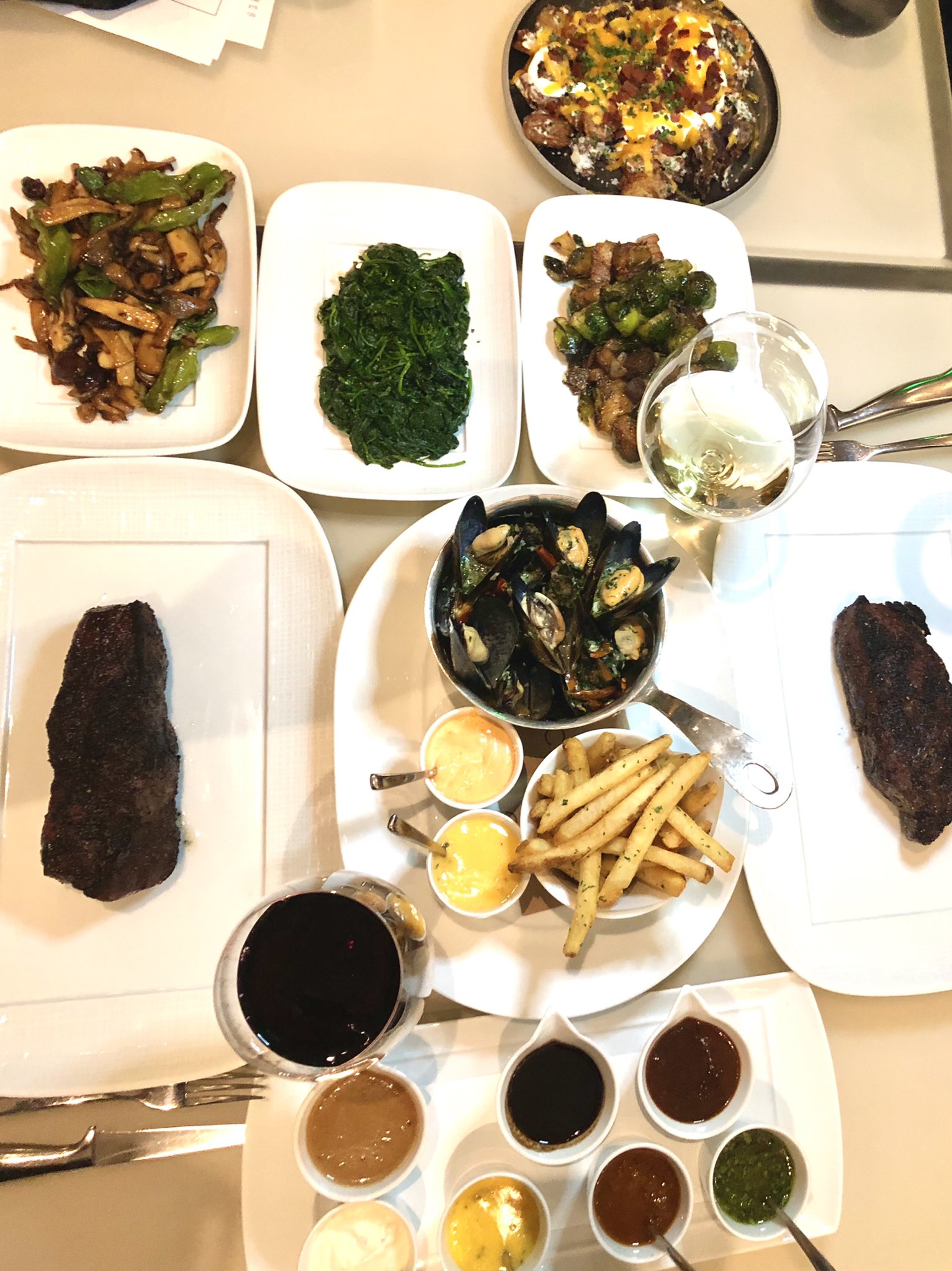 (My usual at CUT)
Titanic Award – Palms Hotel
(Actual footage of Palms on July 1, 2020)
Rising Sun Award/Hidden Gem Award – Kaiseki Yuzu
Best Restaurant That's Closest to My House – Esther's Kitchen
Biggest (Tastiest) Surprise(s) –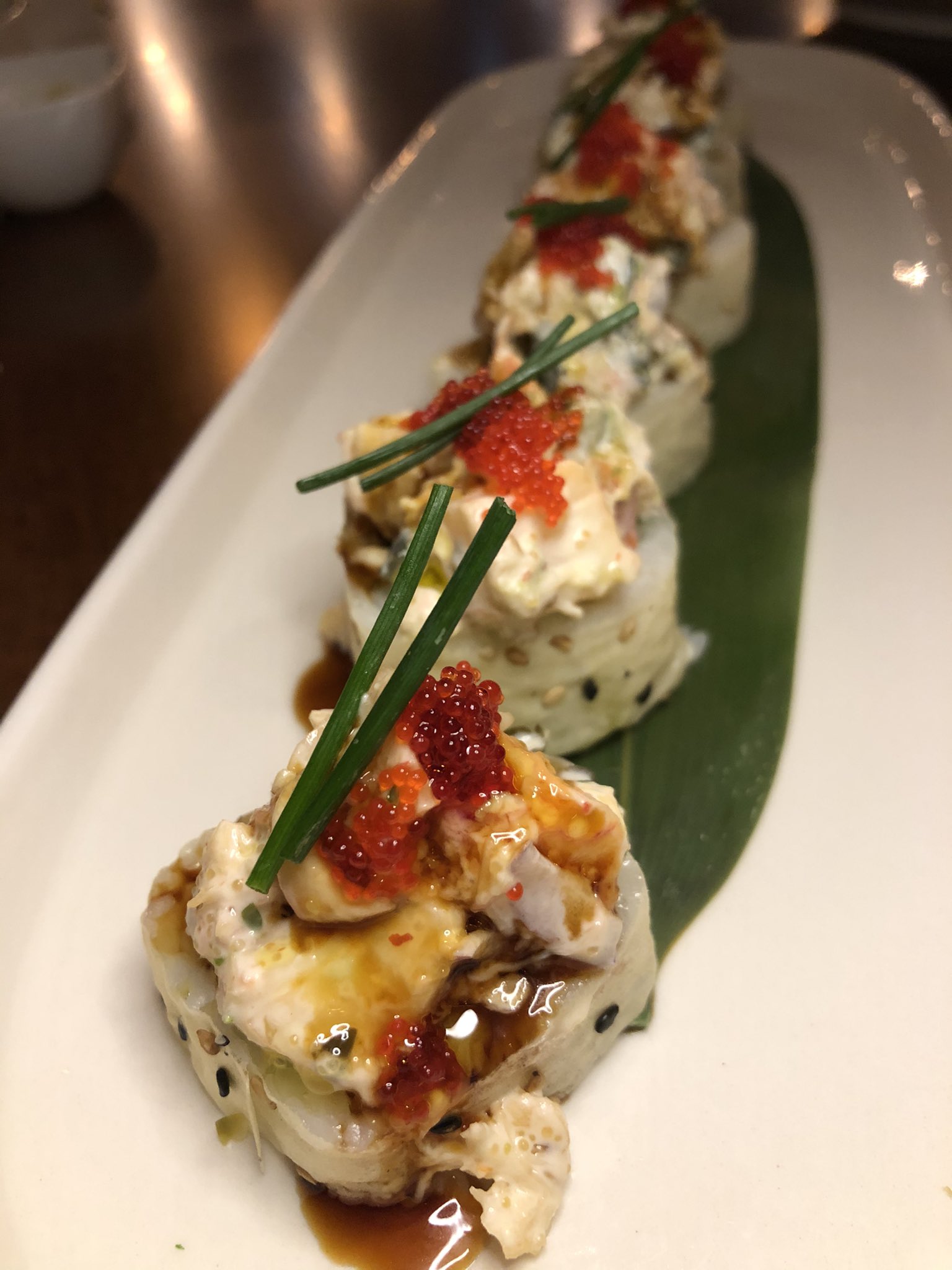 (Crab roll at 8East)
Newcomer of the Year Award – ELIO guac'd our world in 2020. Unfortunately, it is "temporarily closed" until further notice (sigh).
Biggest Regret – not getting to Saga Pastries + Sandwich more often.
Wet Dream Award – Costa di Mare – which simultaneously takes home the coveted Go Fish Award, for feeding us the best seafood in the most romantic setting in Las Vegas.
(Gentlemen: if you can't score after a dinner here it's time to retire the hardware)
Closed Strip Restaurant We Missed The Least – Eiffel Tower Restaurant
Lifesaver Award (for keeping us well fed during the Spring Shutdown): 7th & Carson/Capital Grille
Bacchus/Dionysus Award – Garagiste
Zorba Award – Elia Authentic Greek Taverna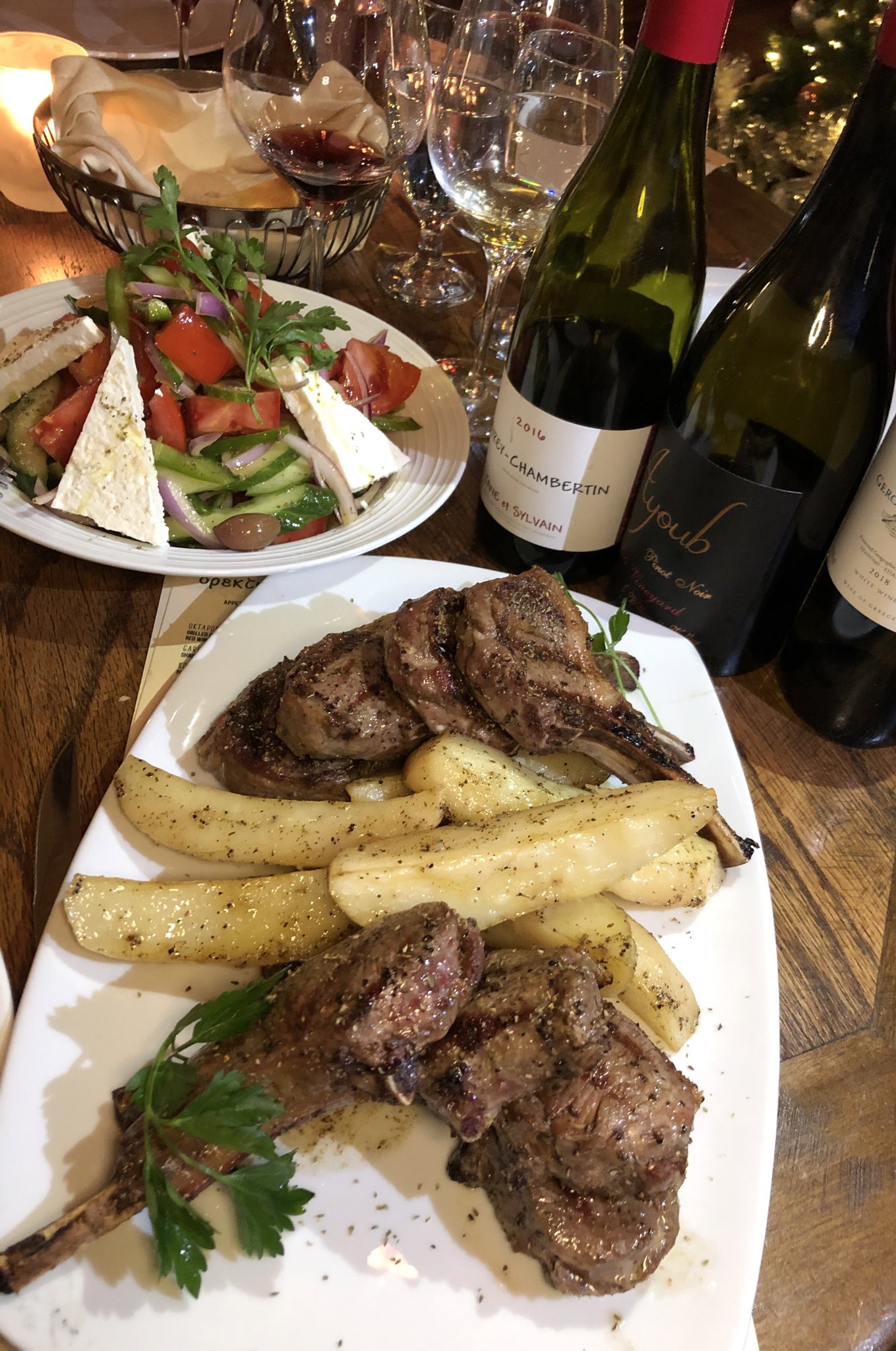 (You don't eat meat? That's okay, we'll have lamb!)
St. Jude Lost Cause Award –  the Green Valley/Henderson food scene
Honest to Christ, it is a mystery how anyone who lives among these stucco farms (ringed by franchised dreck) weighs more than 140 pounds. My advice if you want to lose weight: move to Hendertucky.
José Can You See Award – Sin Fronteras Tacos
WTF Award – Estiatorio Milos closes at Cosmo, moves to Venetian….where now it will compete with 47 other restaurants at a location where many have fallen flatter than a fold of phyllo.
Kalí týchi ("good luck" in Greek - they'll need it)
Cassandra Award – to us for forlornly forecasting the future fatalities facing our fanciful frog ponds.
The Raw and the Cooked Award – Yui Edomae Sushi/Kabuto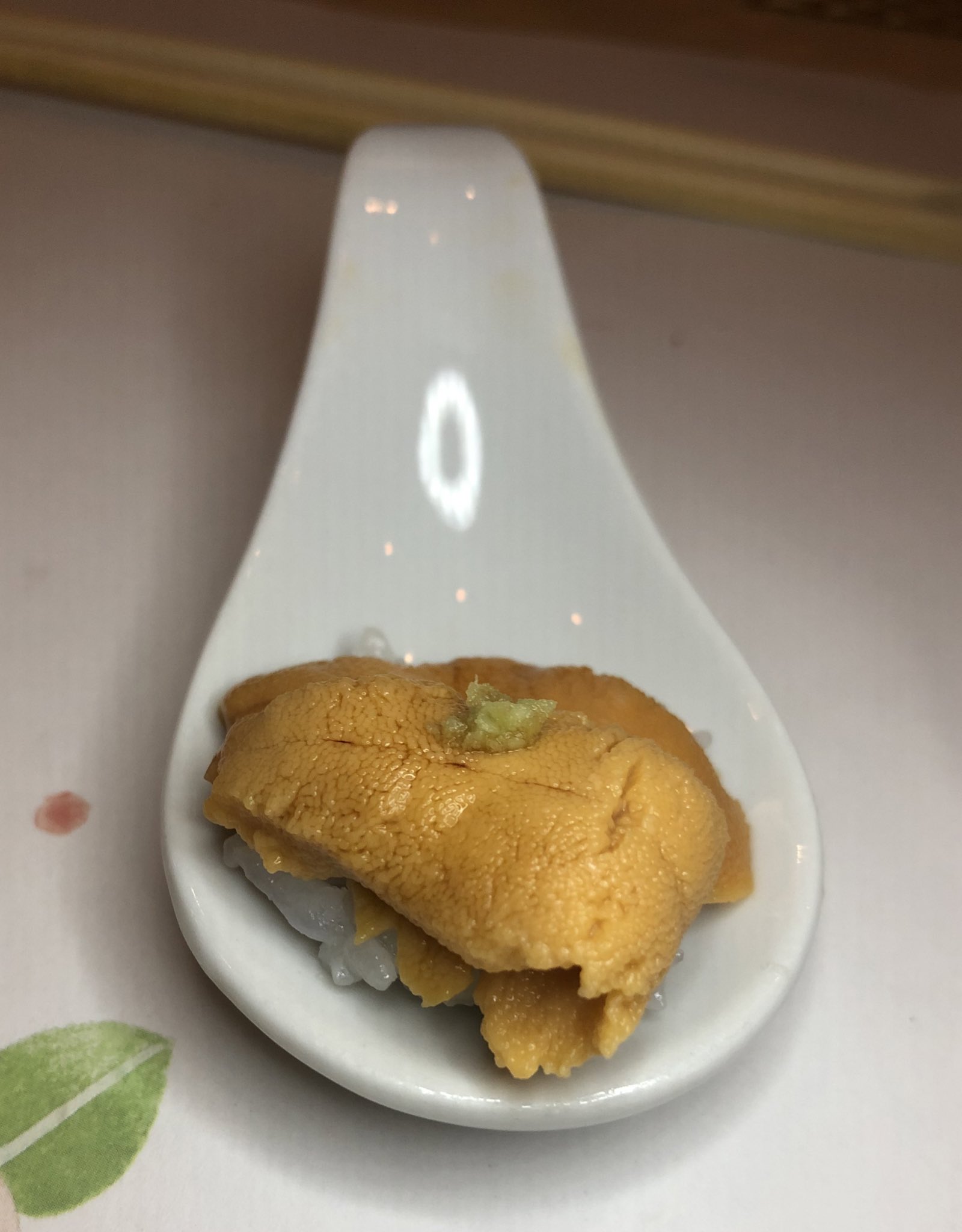 (Uni won't believe the urchin at Yui)
Hotel If We Never Set Foot In Again Will Be Too Soon – Paris Hotel and Casino
Al Yankovic Award for Weirdest Meal of the Year – the "before" lunch at Cafe No Fur for a future episode of "Restaurant Impossible"— vegan food so bad it could make a meat eater out of you.
Rudy Giuliani Lifetime Achievement Award for Biggest Slinger of Bullshit – Eater Vegas
Honorable Mention – the R-J's "Best of Vegas" awards
Phoenix "Rising From The Ashes" Award –  Osteria Fiorella  
Honorable Mention – Letty's
En Fuego Asian Award – Toridokoro Raku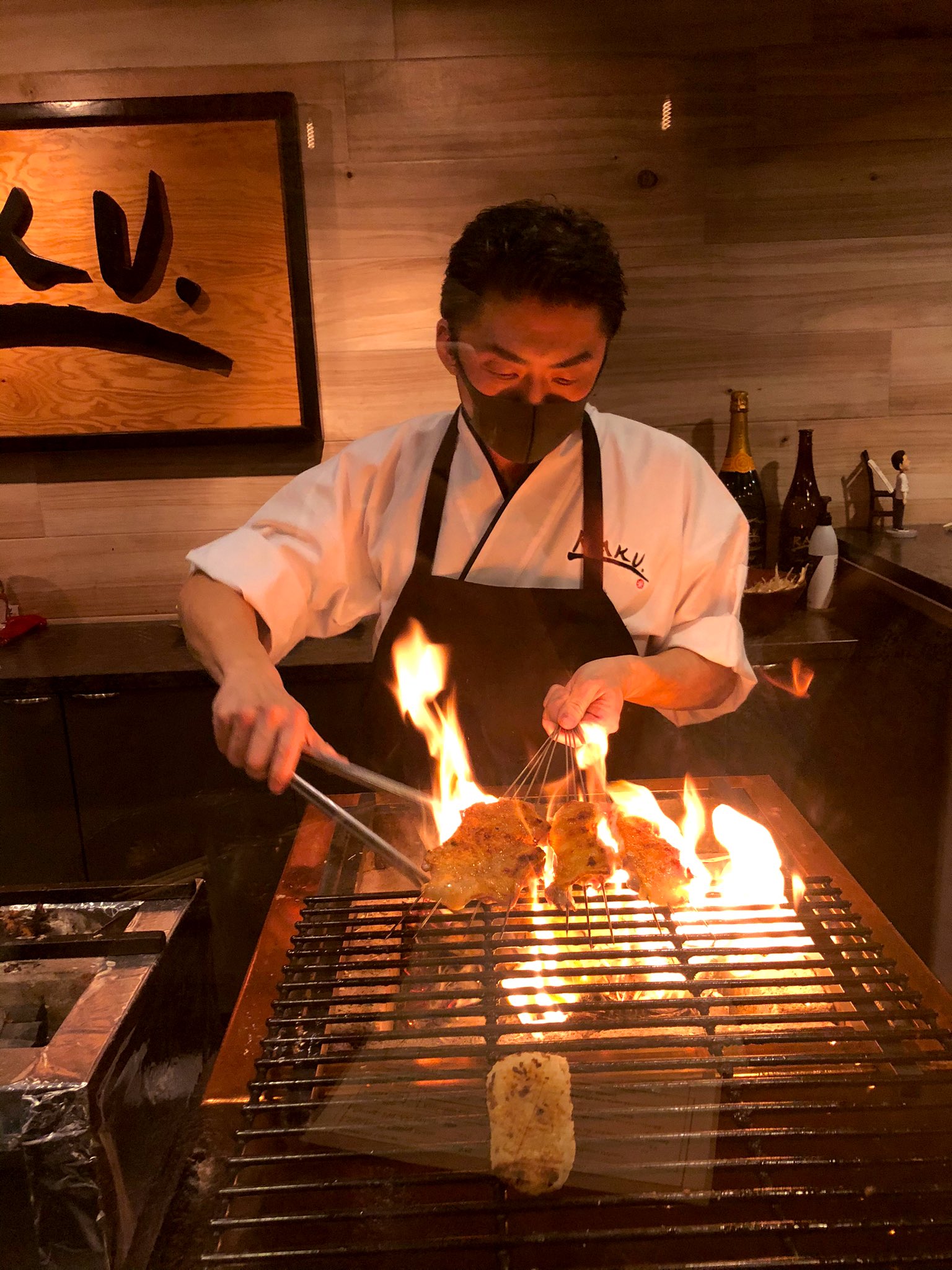 (Endo-san is one bad mother clucker; we suspect fowl play)
En Fuego Neighborhood Award – The Arts District in downtown Las Vegas
Life Support Award – Sahara Hotel (What's keeping this joint open is anyone's guess…)
Frank Lloyd Wright Medal for Architectural Ingenuity – Esther's Kitchen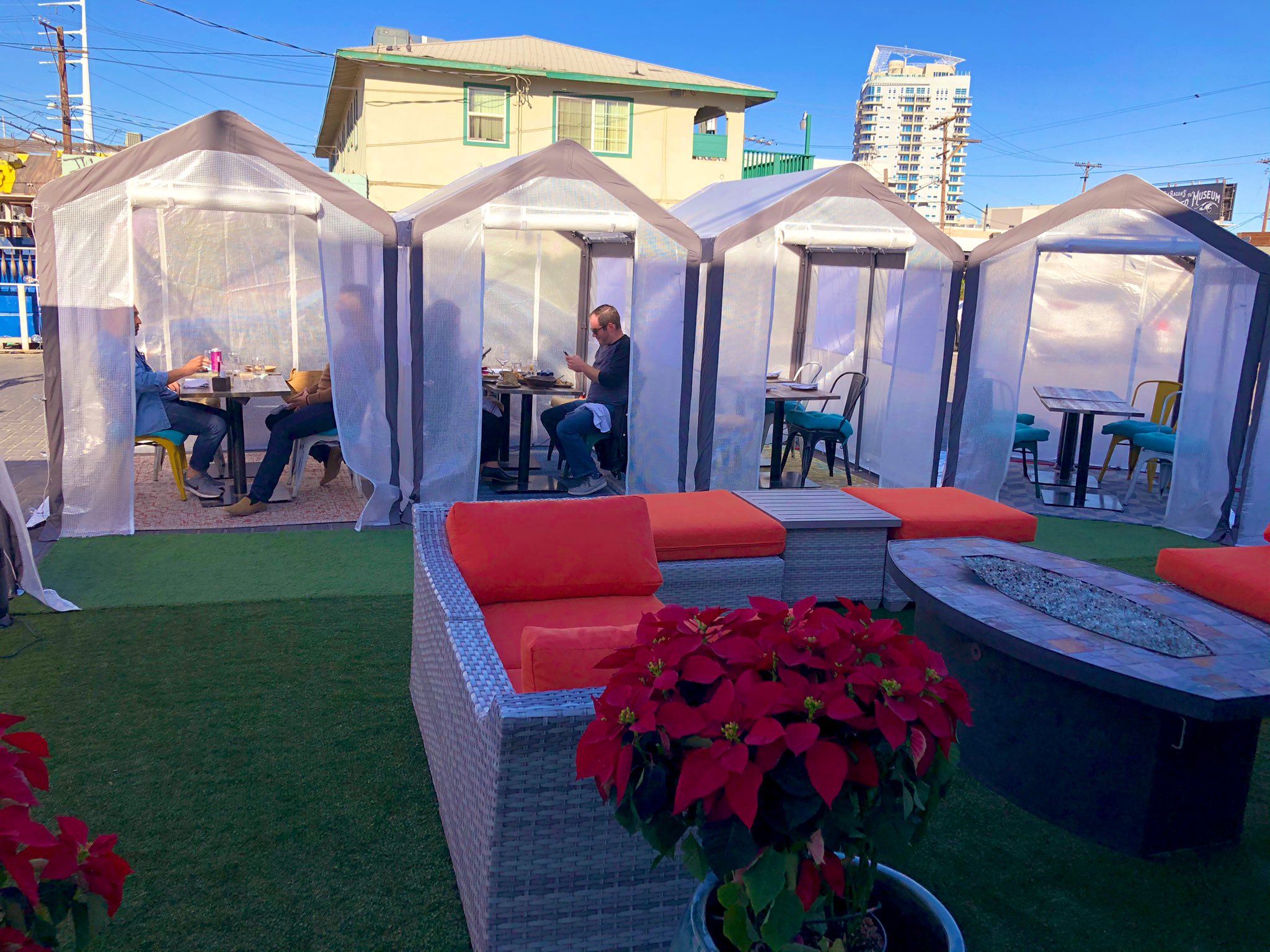 (Nowhere are flavors more intents than at Esther's)
Best Intentions (Sorry We Didn't Get There This Year) Awards –
Prime
Sparrow + Wolf
Carbone
Bardot Brasserie
Pamplona Tapas
Mott 32
Bouchon
Kame Sushi
D'Agostino's
Wine(s) of the Year – 4 days wallowing in Walla Walla, Washington wines
Trip of the Year – 4 days in Mexico City to restore our sanity
Dessert of the Year – "banana cream pie" at CUT by Nicole Erle and Kamel Guechida: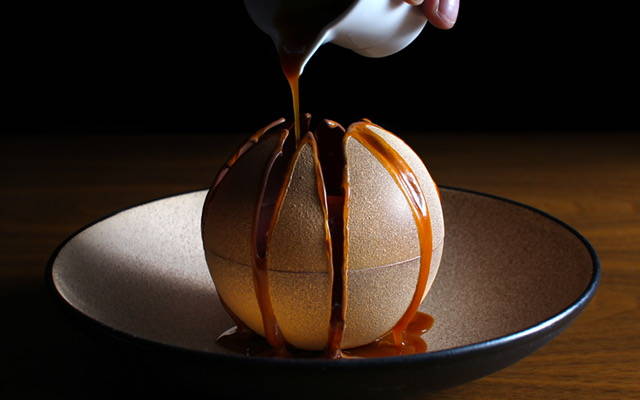 Dish of the Year – "duck carnitas" at ELIO: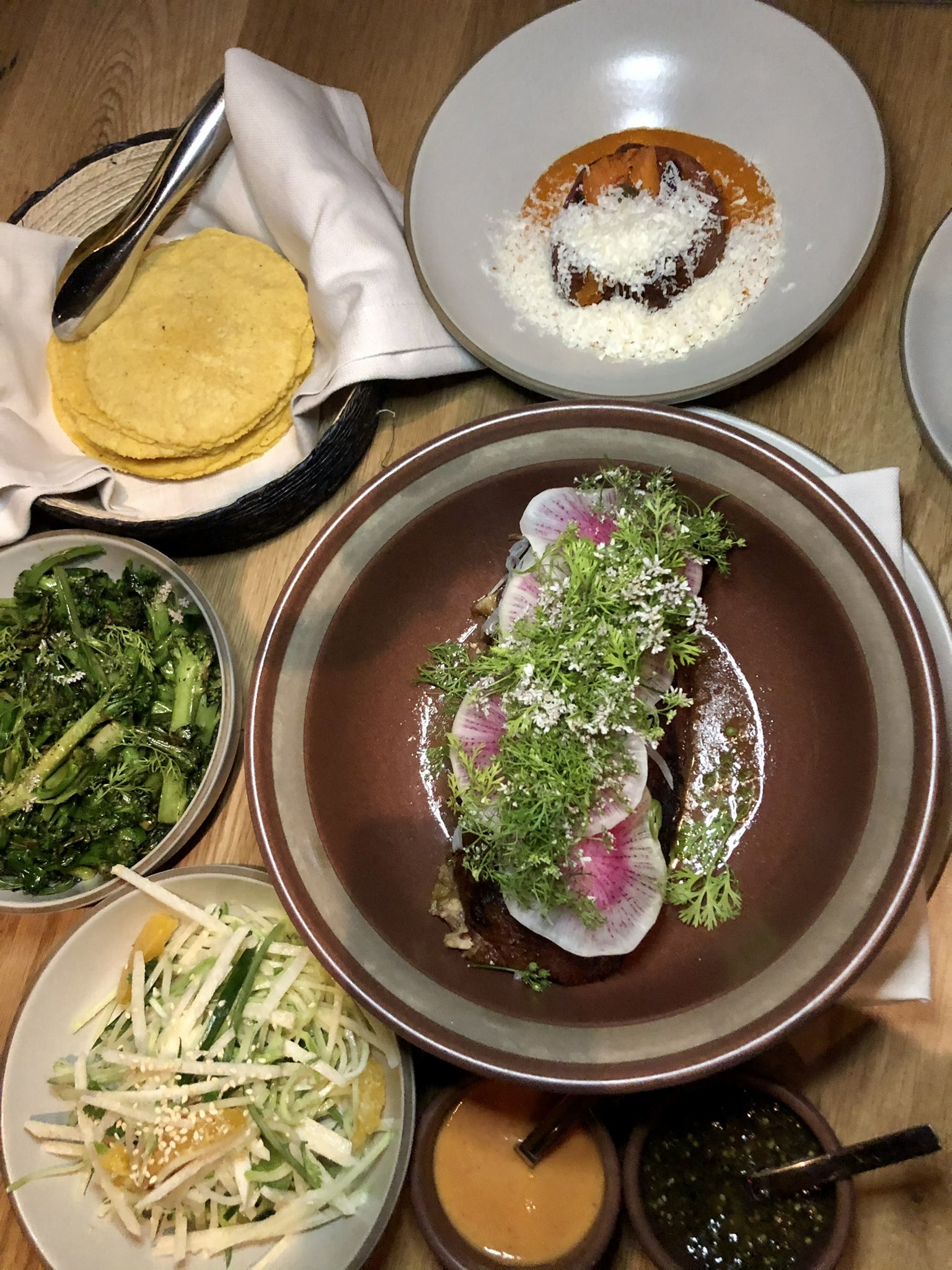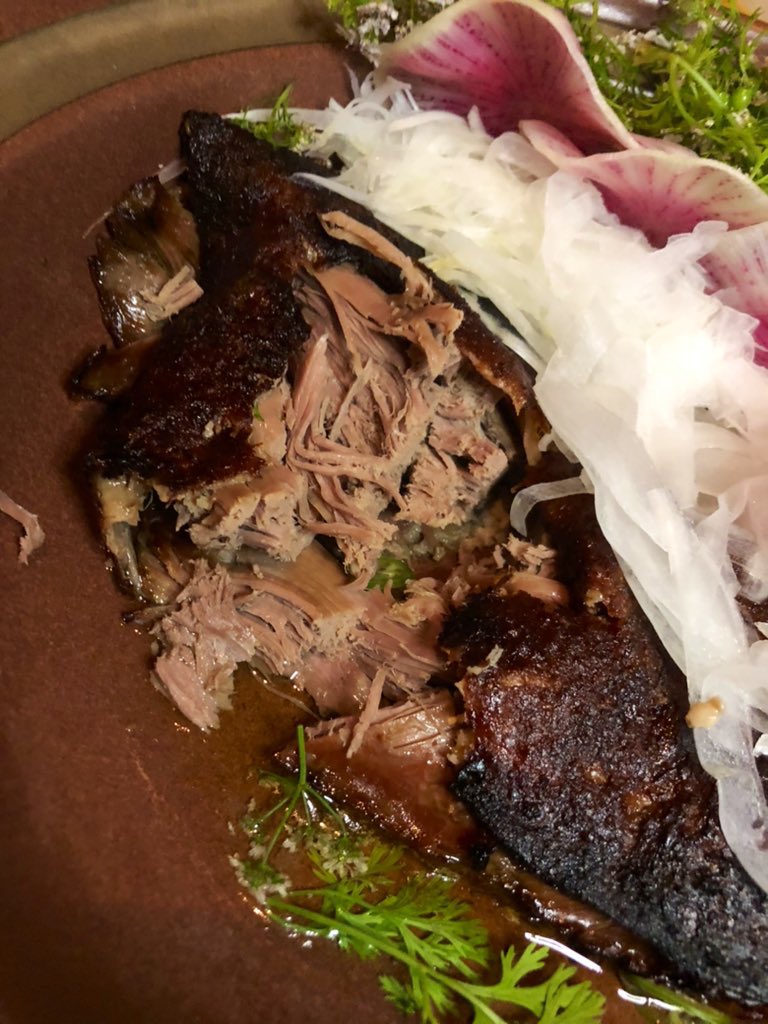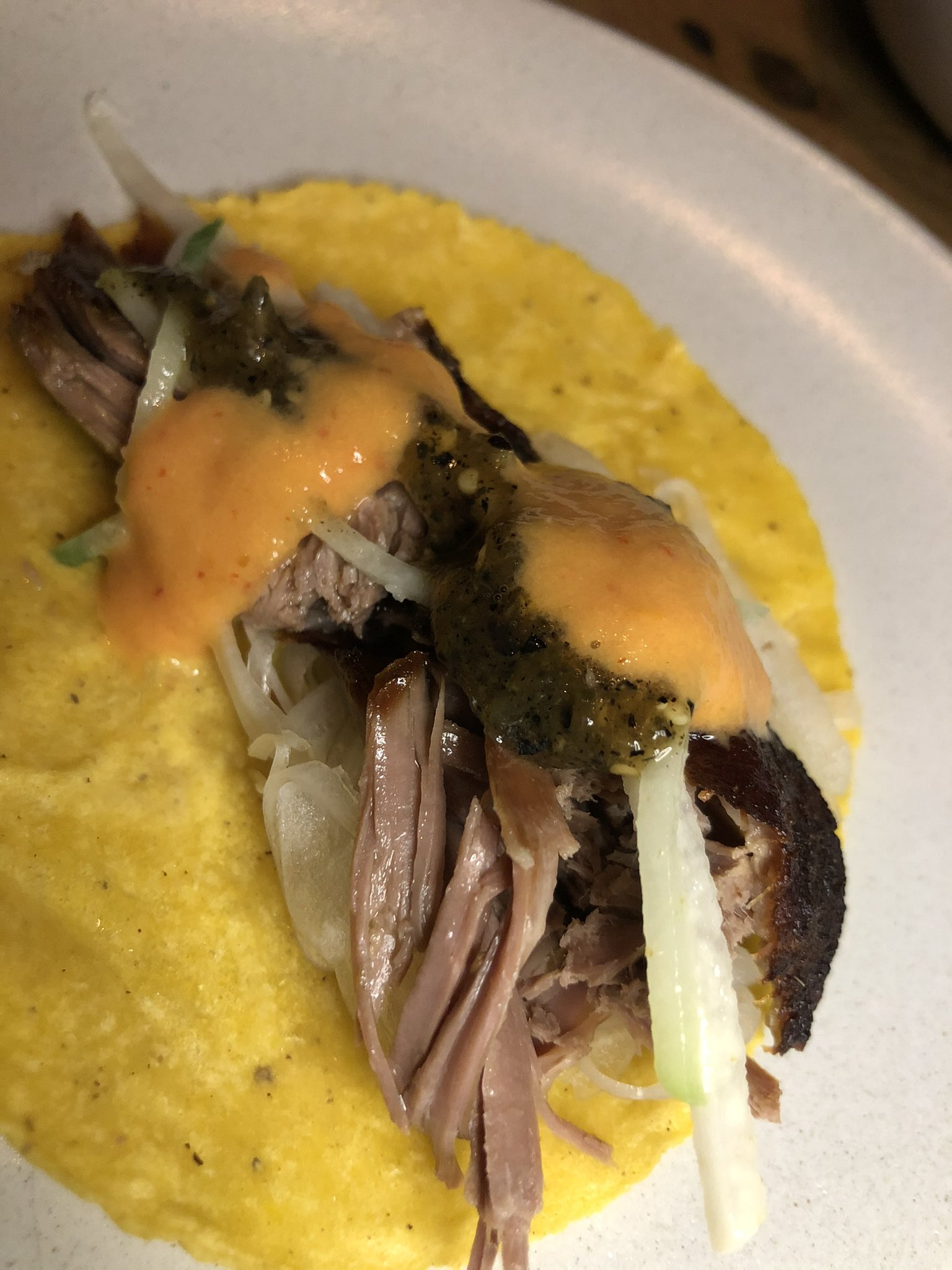 Rigor-Mortis Award – to food writing, which already had its one good foot on a banana peel before Covid hit. The pandemic has effectively ended food writing from any perspective other than that of a public relations lapdog, and turned what few media outlets are left into sniveling seekers of approbation (see "Rudy Giuliani Award" above). When the typist at this keypad retires (and it is not far off), you will be left to your idiots, sycophants, and influencers to guide you where to eat. As the Greeks would say: Kalí týchi with that.
Chef(s) of the Year – All of them
Waiter(s) of the Year – Anyone who served us so much as a cupcake in 2020
Restaurateur of the Year – God bless them everyone
….and let's leave it at that.
Good Riddance, 2020.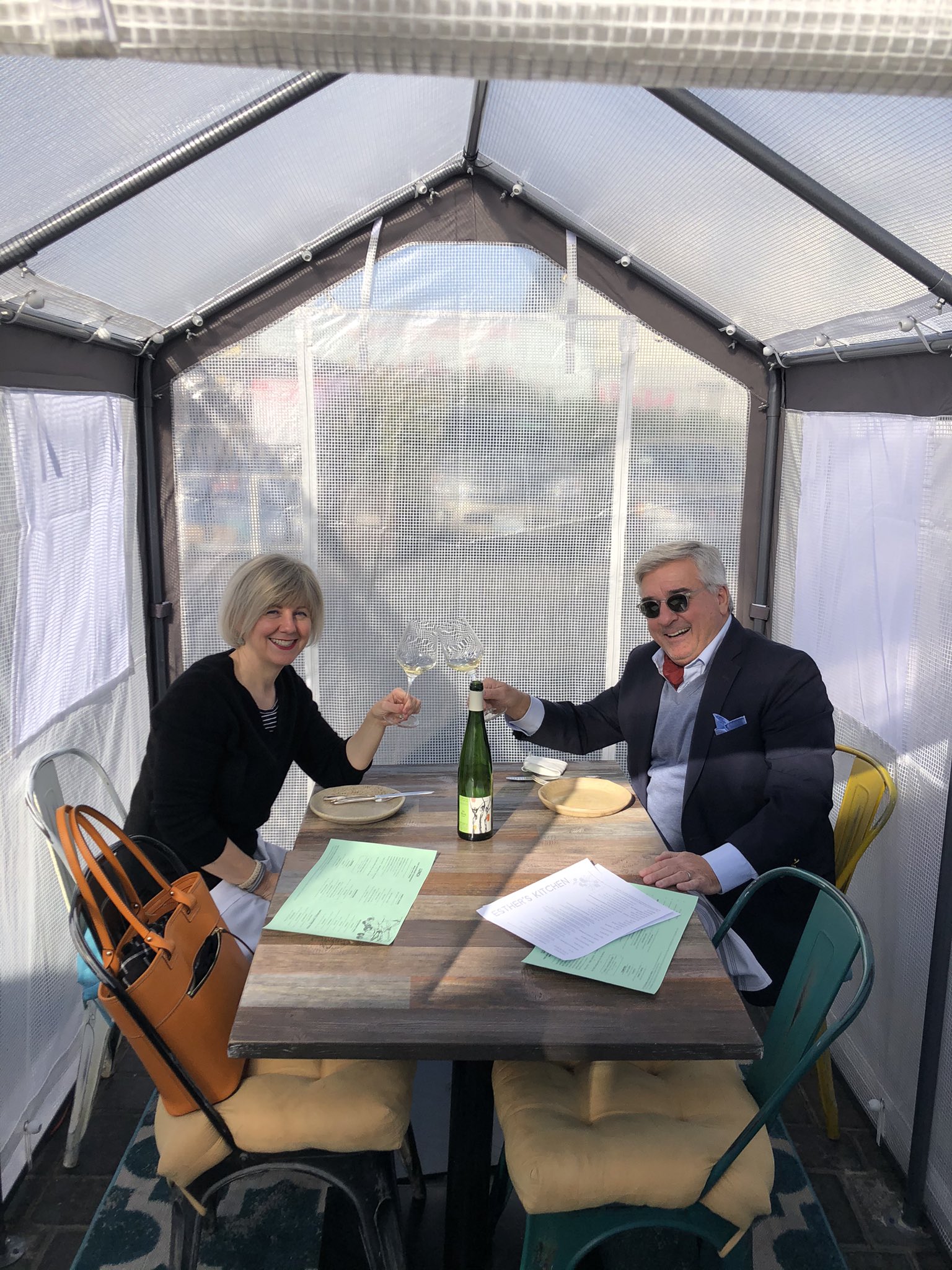 (….and Happy New Year 2021 from The Food Gal® and Thurston Howell III)