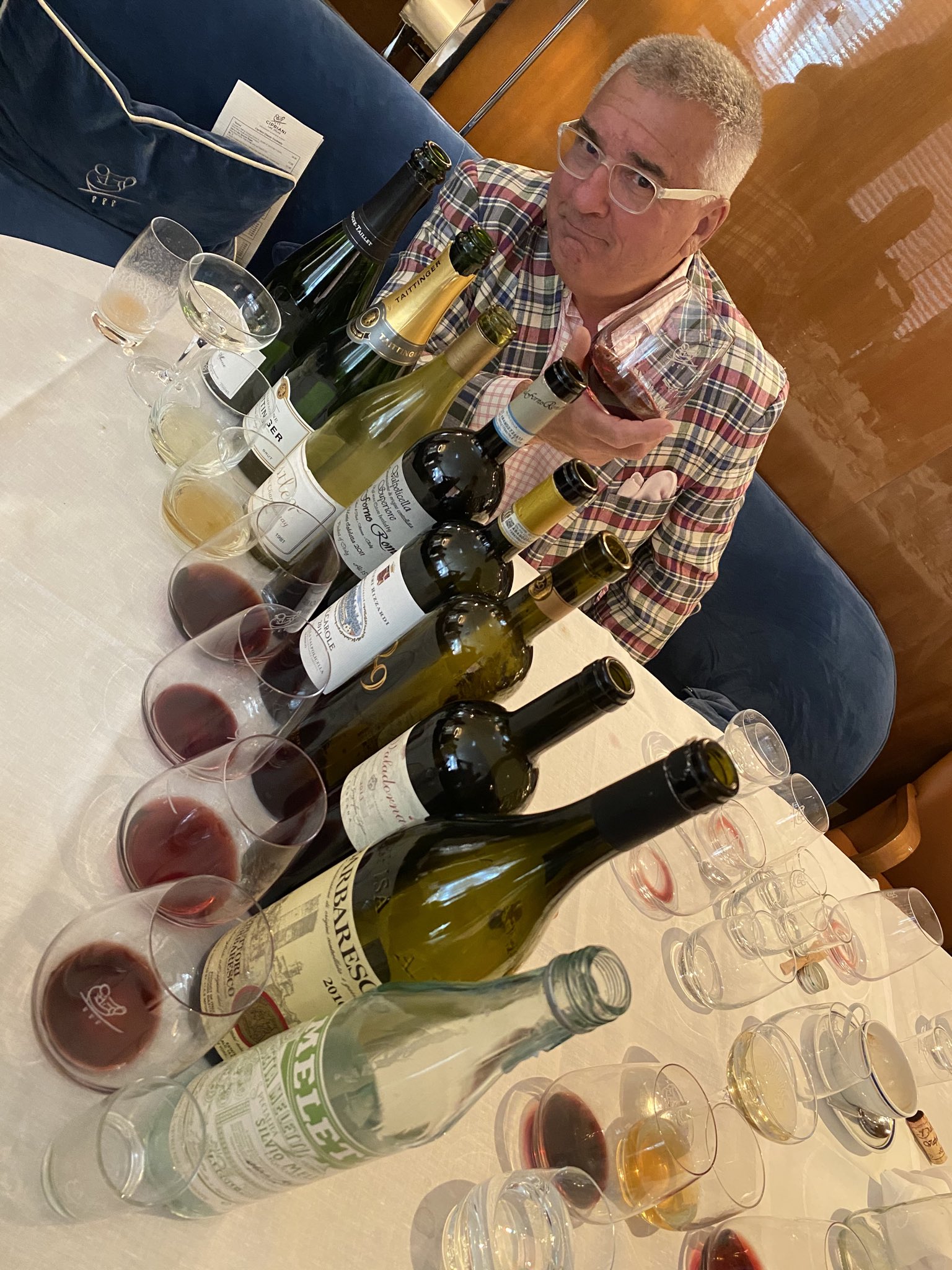 (Aging Boomer confronts his mortality)
Ed. note: The following is a trip down memory lane. It has very little to do with food.
When you hit your sixties you start looking backwards.
There are more miles behind you than in front, so it's natural (I guess) to take stock of all the places you've been rather than where you're going.
And as we all know, where we're headed is a terminus without return.
Looking back is something I've been doing a lot of lately, and nothing makes me do it more than when someone tells me to "stick to food."
The way these comments arise is invariably the same: I venture an opinion on social media about some issue (Covid-19, climate change, Tom Brady. George Floyd, potholes in my neighborhood…) and someone on Facebook or Twitter (or occasionally here) doesn't agree with me. What they're thinking to themselves is, "I only know this dude as a food critic/Las Vegas restaurant expert/reviewer and here he is opining on Trump or foreign policy or racism in America and why the hell doesn't he STAY IN HIS LANE and stick to letting me know where I should eat?"
Since they only know me in one limited way, they weaponize what they think is my only area of expertise and turn it into an insult. And on some crude level, it works, at least from their limited perspective.
"Stick to food" always amuses me, not only as a juvenile insult, but also because it is so easy to toss at a person who writes about food…as if that's the only thing they're qualified to think about. Any red-blooded male will tell you food and sex are the two things every man is highly qualified to think about….along with the New England Patriots and how to avoid household chores.
"Sticking to food" is easy for dudes. Food is fascinating, but most men think about it in a "me eat now" sort of way. Face it: heterosexual men are the most boring creatures on earth, so any attempt we make to discuss anything outside of food and Mr. Happy should be encouraged, not criticized. Just a thought, ladies.
And goddammit, if a hillbilly like Taylor Swift is allowed to weigh in on white supremacy, then a food writer should be given leeway to opine on something besides the saltiness of the shrimp. The only thing most men want Taylor Swift to weigh in on is their face.
Things get dicier for us less famous folks of dubious repute. We're supposed to establish a rapport with our readers, stick to the script, not make people think, and most certainly don't disagree with them about something they KNOW TO BE TRUE.
Regardless, when someone tells me to stick to food, here are the things that race through my mind:
I survived the 60s, 70s, and 80s, and have tales to tell about each decade. (The 70s were the WORST….the 80s were when I was at my worst.)
Up until this worldwide coronavirus shutdown, the Vietnam War was the dumbest thing I ever lived through.
Once you've survived it, Richard Nixon, and Watergate (not to mention Ronald Reagan, Bill Clinton, and Lewinskygate) you learn to have a healthy skepticism about anything government does…not to mention when not to ejaculate on a woman's dress.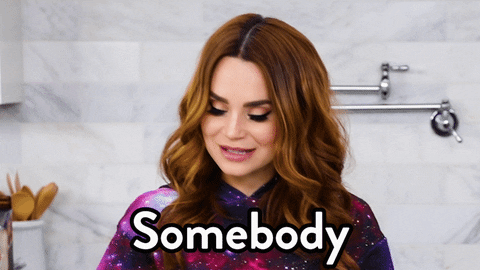 This doesn't mean government (at all levels) isn't capable of doing great things. I work in government (at the municipal level) and know very well what good it can do for its citizens. But huge social experiments involving anything but road building, public safety, utilities, or fighting wars are not its forte.
When someone tells me to stick to food, it invariably makes me remember everywhere I've lived and traveled, and to quote Mark Twain:
"Travel is fatal to prejudice, bigotry, and narrow-mindedness, and many of our people need it sorely on these accounts. Broad, wholesome, charitable views of men and things cannot be acquired by vegetating in one little corner of the earth all one's lifetime."
I refer to myself as a Connecticut Yankee, but I was educated in Florida, Tennessee and Kentucky, and my family has lived in Georgia since the 1970s…so I have more than a passing acquaintance with the customs, food, and failings of the the West, the Northeast and the Deep South.
(Come sit right over here)
People are fond of calling Nashville a "cool city" these days, but when I went to college there it was a racist backwater. Plus, country fucking music, need I say more?
My love-hate relationship with the South runs deep. The people are friendly, the women beautiful, and the food is to die for, literally. But the politics are as fetid as a Savannah swamp in summer.
Louisville, Kentucky was kinder and gentler, and gave me my first job as a public defender — cutting my teeth as a trial lawyer and handling hundreds of cases from capital murders to minor misdemeanors. Four years in those courtrooms taught me lessons I put to good use for the next three decades. Having a jury come back and say "not guilty" to a packed courtroom is the second greatest feeling a man will ever have.
As a young boy, I wanted to be a baseball player; as a young man, I wanted to be an actor.  Not having the talent for either broke my heart. Baseball was my first heartbreak. As they used to say when I took the field, "That Curtas kid may be small, but at least he's slow."
My mother wanted me to be a piano player; I failed miserably there, too. Ditto, playing the guitar. It helps to be coordinated (and possess some manual dexterity) if you're trying to learn instruments that require both. In that sense, I'm no different from the 95% of us who fail at music and sports (which would be 95% of everyone), I just learned my lessons harder and quicker than most.
Four times in my life I've tried to learn French. Flunked it twice in college. Finally gave up when I was in my 40s. Even now, after having been to France ten times, I'm barely past the bonjour! and s'il vous plait stage. Thankfully, the French have always taken pity on me, and more of them now speak English, so it's easier to hide my shame these days.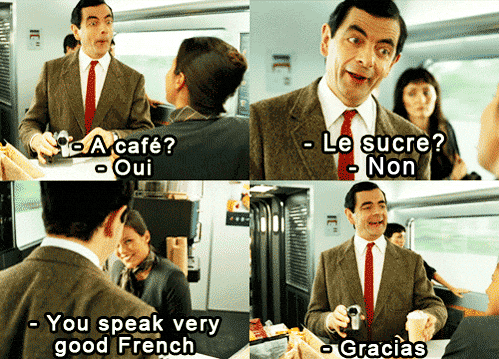 Three ex-wives taught me a lot about marriage, the hard way. Handling divorce cases was a wonderful remedy to cure my belief in the fundamental goodness of the human race.
By the time I started writing about food (in 1994, in Las Vegas), I had already practiced law for seventeen years in three different states. Despite appearances, it was not because I was thrown out of any of them.
I was a helluva criminal trial lawyer and gave it up to do business/commercial law, probably to please my father. Business law paid the bills for twenty-five years, but wasn't nearly as sexy as a biker bar homicide trial with everyone in the courtroom in flack jackets.
You start out as a wide-eyed product of the 60s  — a  young attorney, wanting to help the underprivileged, protect the Constitution, change society for the better, cure poverty, etc.. Twenty years later, you find yourself always representing one half of a bad business deal, with both sides competing to see who can be the greediest motherfucker. Good times.
Complicated business disputes pale, however, next to rubbing shoulders with a guy who likes to seal people's eyes shut with Krazy Glue before he rapes them. (Yeah, you read that right.) His name was Ed Wagner and he was a peach of a fellow, just ask the four victims who couldn't see him. Nothing says "doing the lord's work" like defending serial sex offenders.
One of my sub-specialties in this genre involved representing a series of pedophiles. (You read that right, too.)  These were not cases for the faint of heart or stomach. The Vatican has nothing on this cowboy when it comes to getting nose deep in others' sexual perversions.
Speaking of perversions, porn stars were also clients of mine. The tales they told would curl your hair. Some of those stories have gone with Marilyn Chambers to her grave. R.I.P. Marilyn, since you had so little of it in your lifetime.
In between I did personal injury plaintiff's work, divorce, real estate, contract litigation, you name it. No one will ever call me the world's greatest attorney, but there's not much you can slip by, or shock me with, at this point in my career.
Don't talk to me about gun control until you've been to an autopsy.
Having survived two very depressing periods in my life, after divorces bookended the 1990s (when I smoked, popped, snorted or swallowed anything put in front of me), I also consider myself something of an expert on being your own worst enemy. My aim was never better than when pointing a large caliber character flaw at my own foot.
There's an old saying about becoming more conservative as you get older, but for me it's been the opposite — although the liberal media's hysteria about everything from Trump's latest brain fart to the pandemic has me questioning my loyalty to institutions like the New York Times. And if I never see a television newscast again, it'll be too soon…no matter how hot the weather girl is.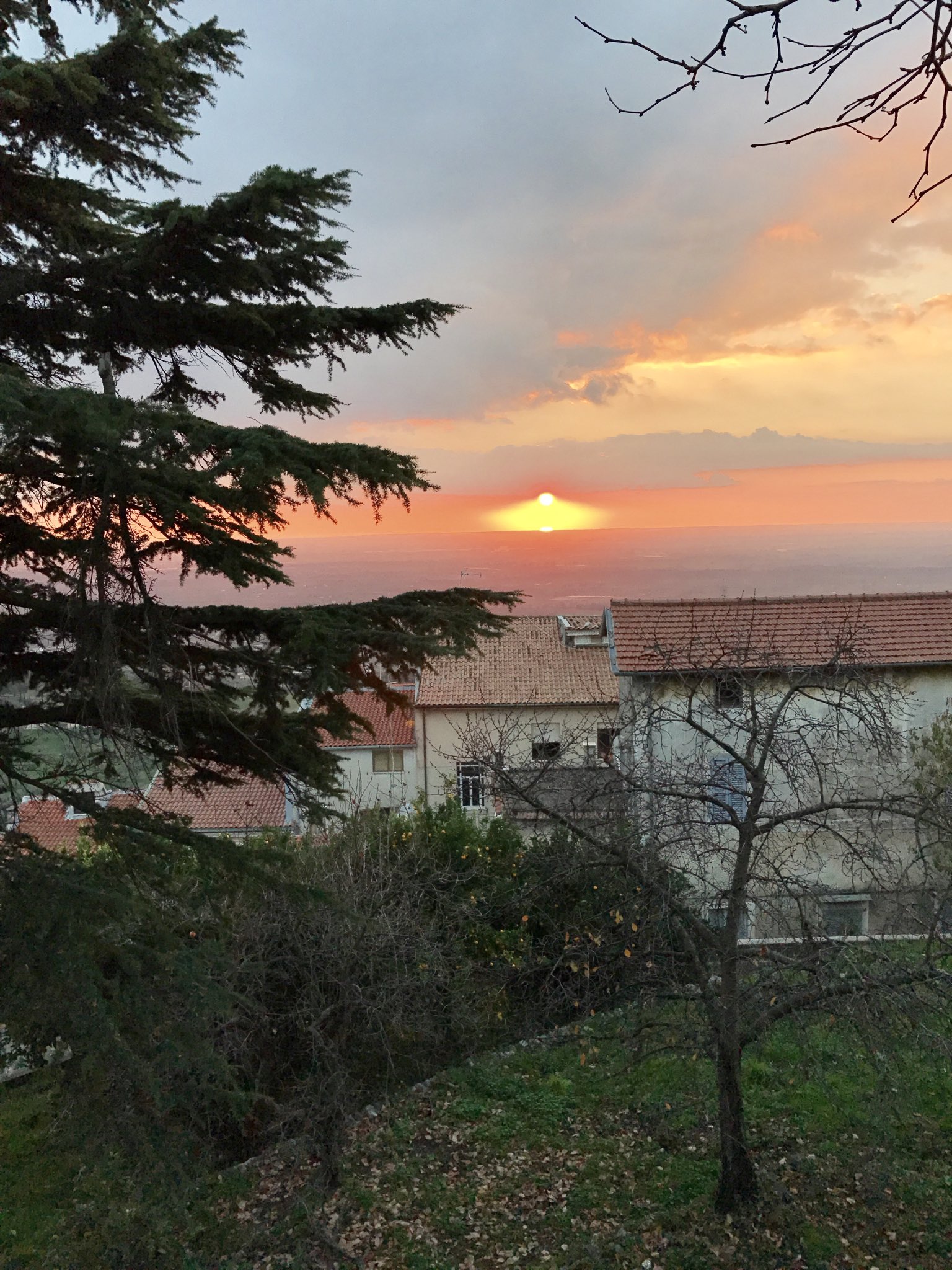 This is just age talking, but after following politics for decades, one gets to the point where the ideological clashes seem like a young person's sport. At a certain point, you long for a toothsome bite of pasta amplified by the perfect cheese. Or whiling away the morning in a Parisian cafe, sipping strong coffee over a good book. Or viewing a Mediterranean sunset from a mountain in Italy (above). Anything but witnessing another never-ending political wrestling match.
If you look at my home library, you'll find an inordinate number of nonfiction, travel and cookbooks, followed by various social and political science tomes. And for a card-carrying pacifist who has never owned a gun, there are more military books than I can count. Anytime you'd like to discuss the finer points of Blücher's assault at Waterloo, the US Navy at Guadalcanal, or the Second Battle of the Somme, ring me up.
I used to be a movie buff. Used to go to at least one a week. Have dozens of books about movies and actors. Now we're lucky if we hit a theater four times a year. These days it looks like we may never go again.
If I hadn't become a food critic I think I would've become a drama critic (failed actor and all that), or some kind of writer. But I'm a food writer because I've been obsessed with food since I was twelve, and when you get right down to it, the only way to get good at something is to be obsessed with it.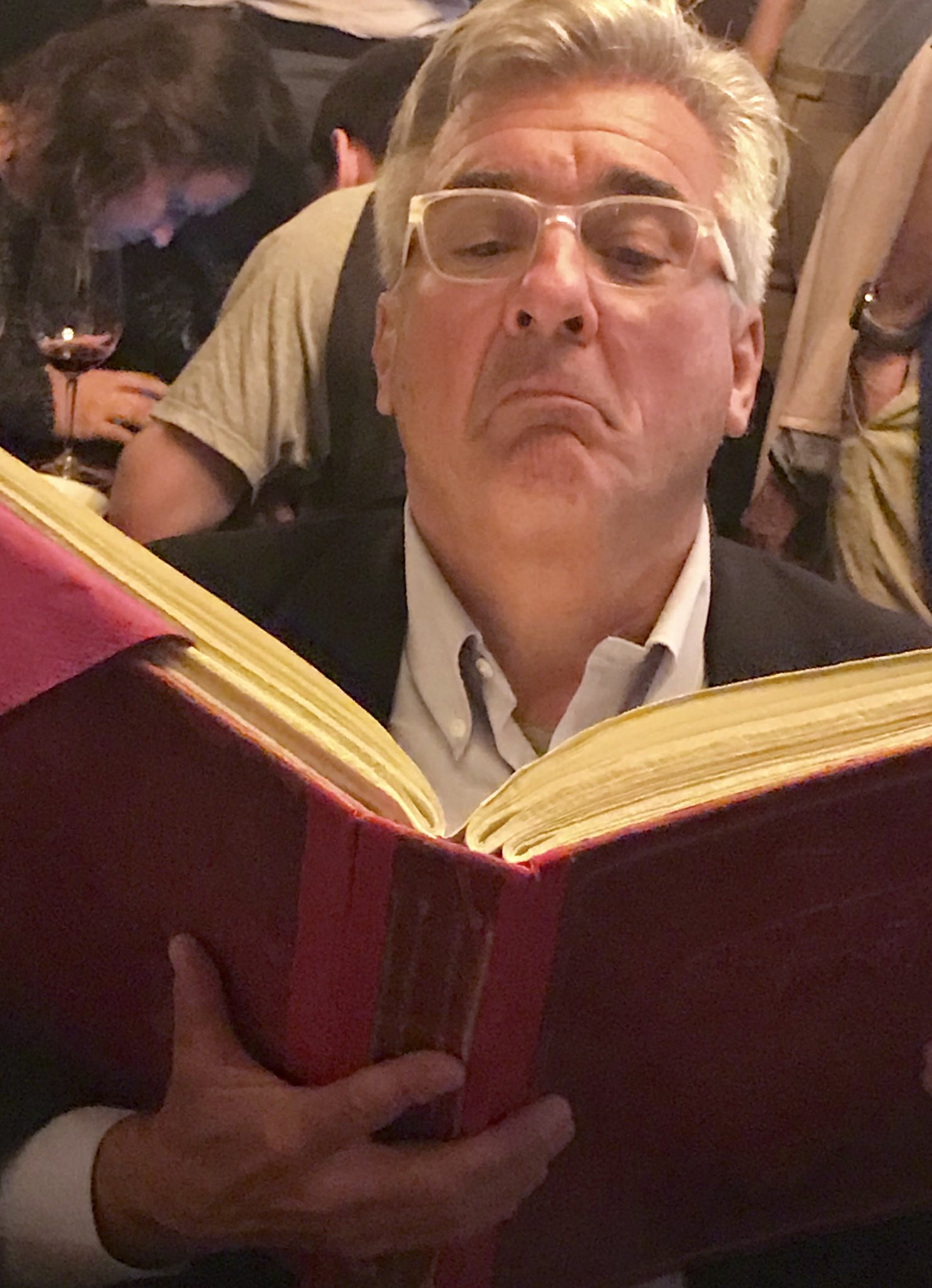 (Wine lists are more fun to wrestle with than systemic racism)
To quote two of my faves: "There is no love sincerer than the love of food" (G.B. Shaw), and "Food is life itself; the rest is parsley." (A. Richman)
Warren Zevon said enjoy every sandwich……and so you should.
Twenty years ago I flirted with the idea of giving up the law and becoming a full-time writer. I knew I could do it as well as anyone, but a quick survey of the landscape showed me I'd be working twice as hard for half the dough (I was making then) in a dying profession. So I stuck with the law and kept my writing going as what they now call a "side hustle."
The irony is, of course, that two decades later I am known much more as a food writer than a lawyer. This fact never ceases to amuse my accountant, once he finishes weeping over my tax return.
These are the things that run through my mind whenever anyone tells me to stay in my gastronomic lane, as if I've never had a life outside of it. All they're really doing is exposing how little they know me. (It's also kind of a compliment, I suppose.)
They know me only one way, and that's okay. The very way all of us present ourselves publicly these days is predicated upon snap judgments and visceral reactions. Now everyone has a public persona (remember: only a select few used to) and there is no time for reflection, for research, for the slow satisfaction of actually learning about a person or an idea.
Oscar Wilde said the truth is rarely pure and never simple, and truer words have never been ignored so completely.
This is where our world is now. So much information, so much access, so much ignorance. One of the great(?) things about the pandemic shutdown is how it focused Baby Boomers on how little time we have left, and how little we count anymore. Society has become over-sensitized to everything and common sensical about nothing. If it isn't easily digestible, no one wants to chew on it.
We Boomers have to come to grips with this: our selfish time has passed; the world is no longer ours; the "me generation" has become the meh generation. We have been eclipsed by the internet, social media and groupthink , and it took the Pandemic Panic of 2020 to drive the point home.
Being a lawyer for forty years has taught me to assume little and question a lot. You look at things from a contra perspective, ever suspicious of the low-hanging intellectual fruit. There are no easy answers; nothing is as black and white as it appears. People who hate Donald Trump (including my wife) don't want to hear this, anymore than those who would lionize George Floyd. The easy road taken, the current trend followed, the popular thought parroted, will always earn you applause. But making yourself feel good about what you think is not a way to make you think.
Not conforming to the facile or the fatuous is why I will never stick solely to food, and anyone who suggests I should can stick it where the sun don't shine.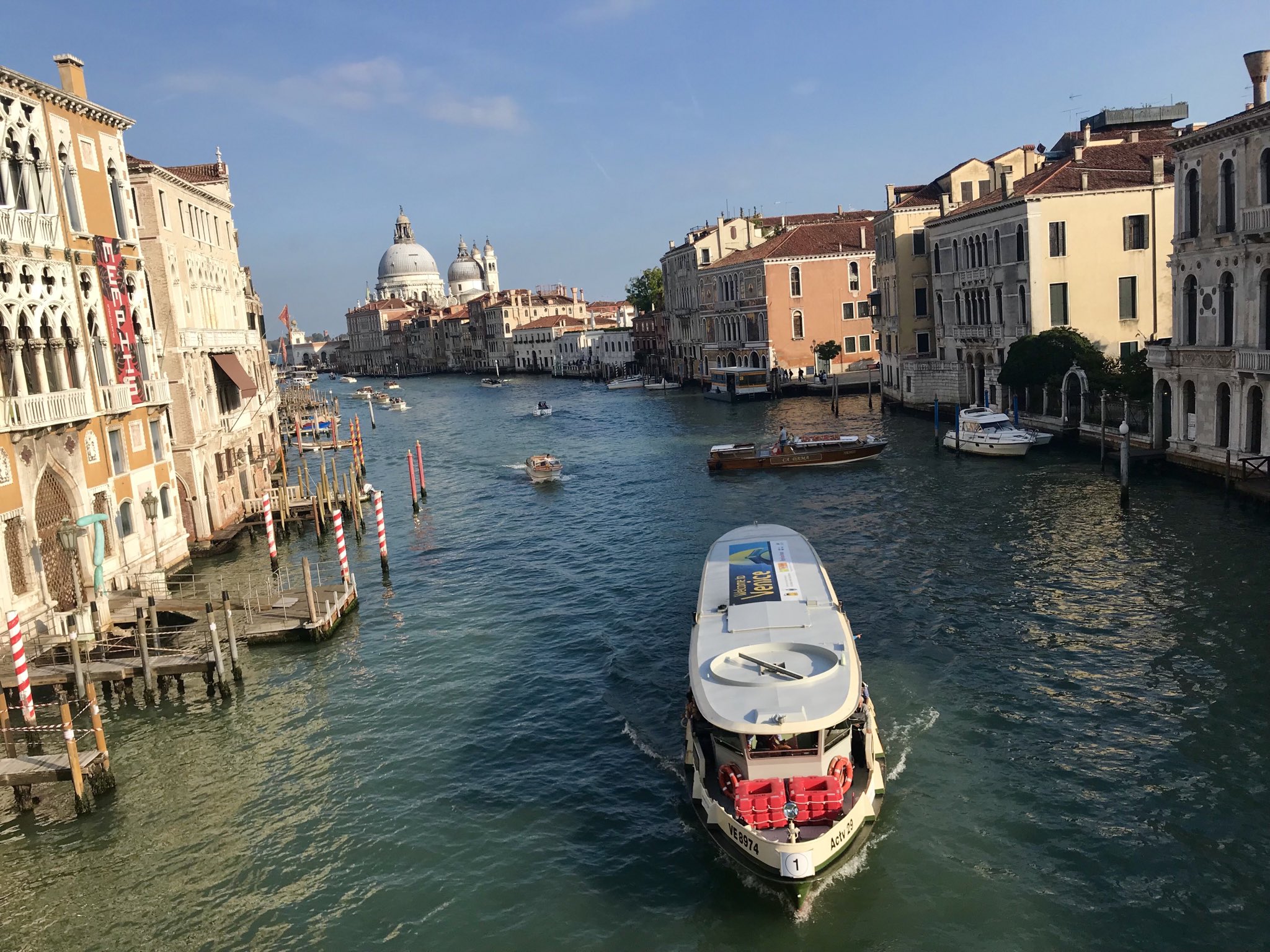 (While you're solving the world's problems, I'll be in Venice)