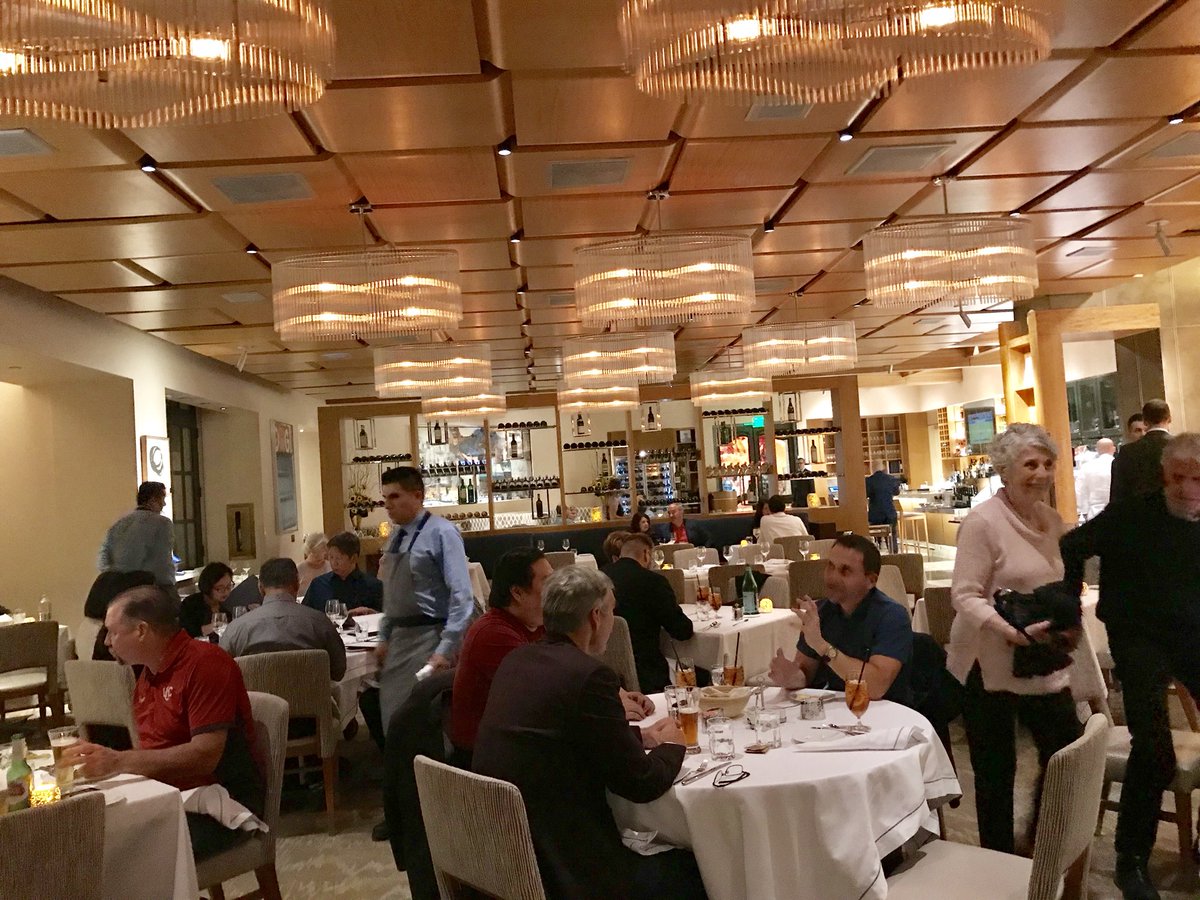 Ed. note: This year's Desert Companion award for Strip Restaurant of the Year goes to an old reliable with a new format.  No matter how it's presented, the seafood is always impeccably fresh, while the 20 year old restaurant itself has aged like a fine wine. As usual, click here to read about this award in its original format. Bon appetit!
Restaurants grow old in one of two ways: They either stick with a formula that works or they reinvent themselves. Somehow, the new Michael Mina has managed to do both. It is a testament to Mina as a chef, and his team, that it's been able to do so both seamlessly and swimmingly. In doing so, Michael Mina the chef has returned to his roots, and his restaurant has re-announced itself as our finest seafood emporium.
At first glance, you can be excused for thinking not a lot has changed. It's always been one of the prettiest restaurants in Las Vegas (thank designer Tony Chi for that) with lighting that flatters both the customers and the food. Mina made his name by treating big hunks of pristine fish like land-locked proteins. He popularized pairing pinot noir wine sauce with salmon, and marrying tuna and foie gras.
These sorts of land-sea fusions are everywhere these days, but they were a very big deal in the 1990s, and Mina's Aqua (first in San Francisco, then in Bellagio) was an early trendsetter. Even now, he and his crew see marine proteins as umami-rich sea meat, rather than as delicate swimmers barely to be trifled with. Where the Italians and Greeks dress their seafood with little more than a squeeze of lemon, and the French subtly nap theirs with wine and butter, Mina looks at a fish as something to be celebrated with sauces and spices.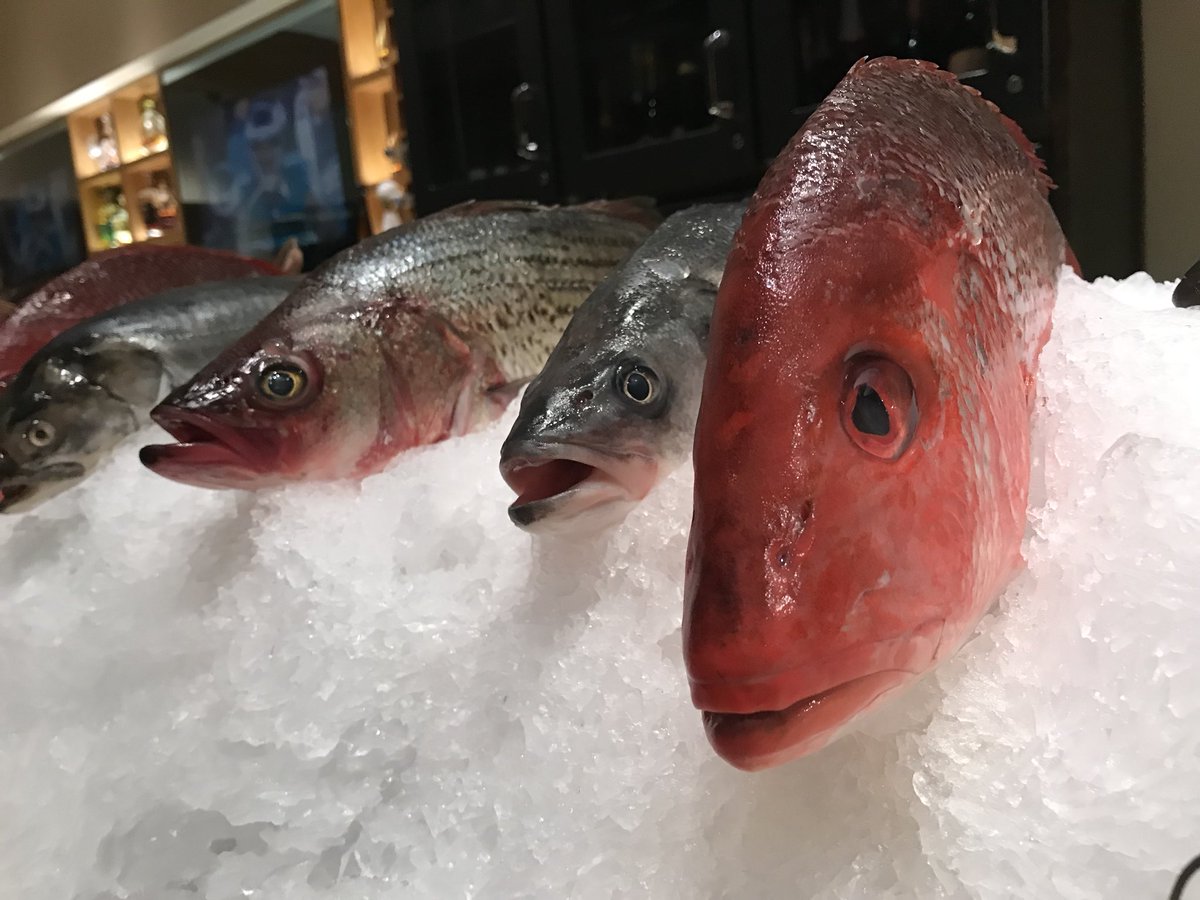 The new Michael Mina has gone large-format, and it's a sight to behold. Every night, six to eight whole fish are displayed before you, each begging to be grilled over applewood, broiled and draped with black beans, or deep-fried and adorned with coconut-green curry. The lighter-fleshed varieties (snapper, sea bass, and striped bass) do well with this spicy coating, while fresh-off-the-boat John Dory and kampachi get dressed in more intense ways.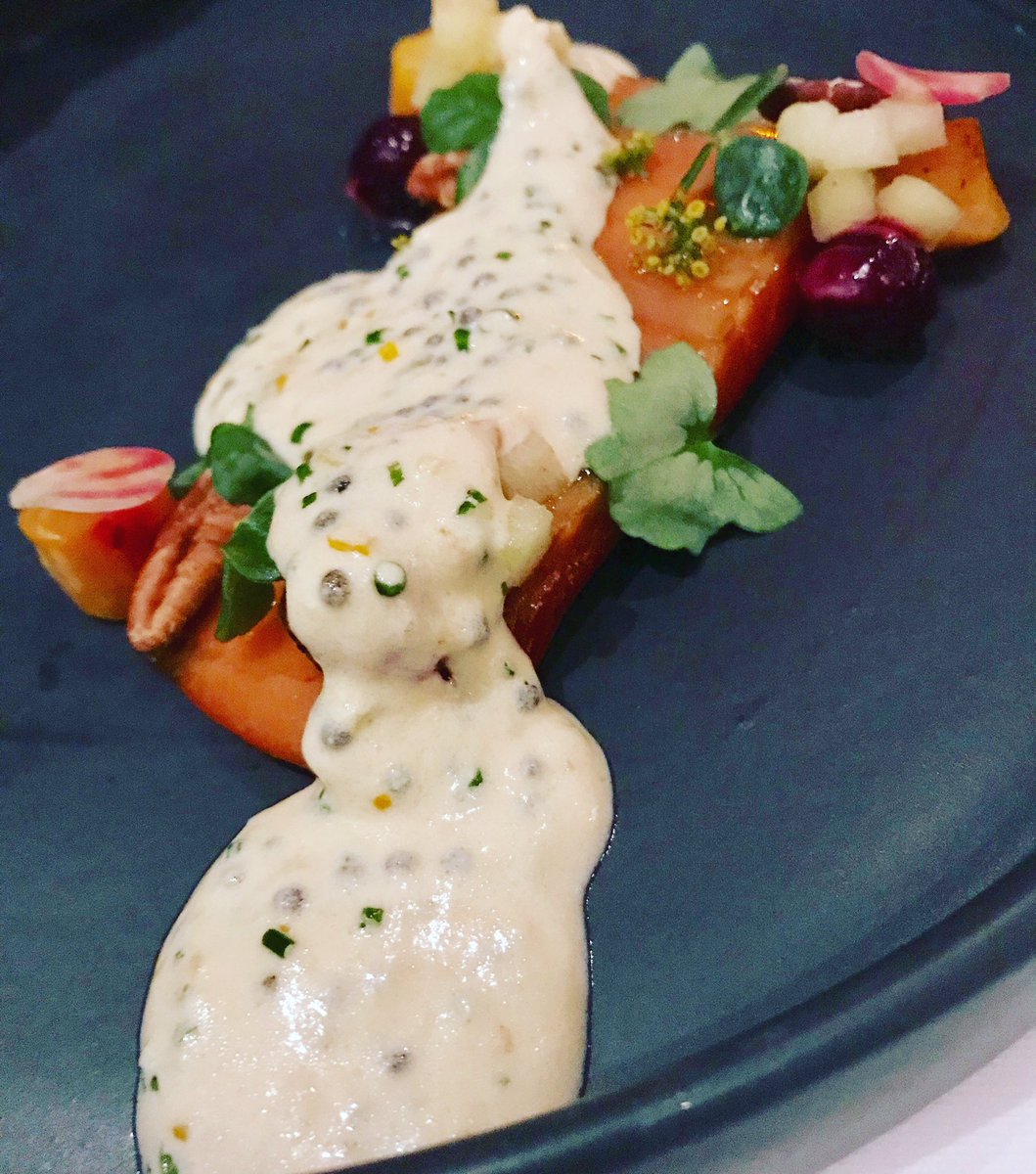 (Smoked trout with caviar cream)
In keeping with the times, things have lightened up a bit — the only French sauce offered is the mustard beurre blanc (with the phyllo-crusted sole), but Mina can't resist coating a strongly-smoked trout with a river of Meyer lemon-caviar cream (above). If those aren't filling enough, his old-school (and justifiably famous) lobster pot pie awaits, bathed in a truffled brandy cream sauce.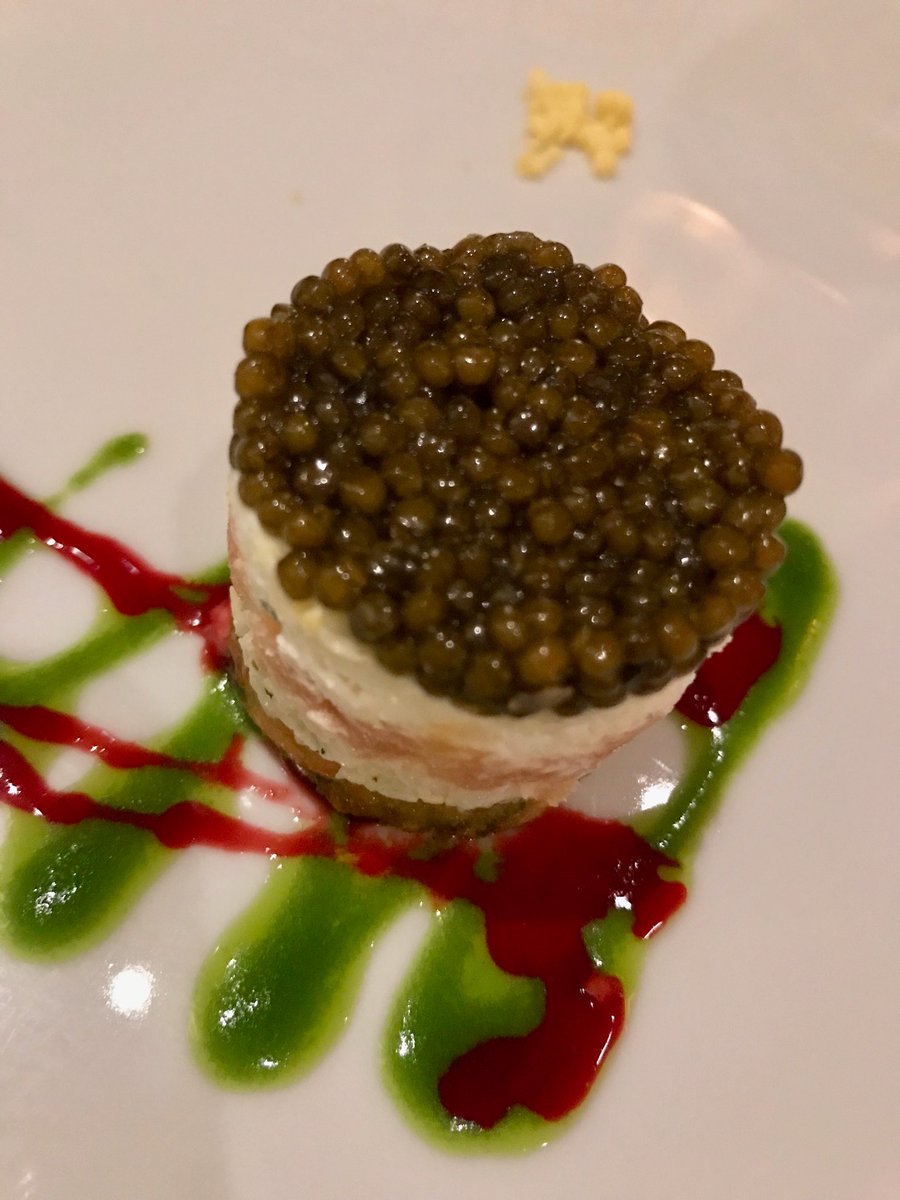 (Caviar parfait)
The only problem is there may now be too many great choices on this menu. Executive Chef Nicholas Sharpe and General Manager Jorge Pagani (who's been with the operation for 17 years) suggest toggling back and forth between Mina's famous dishes and these new fresh fish offerings to build your best meal. Pagani says there would be a revolt among his legions of regulars if certain standards (e.g., the tuna tartare, caviar parfait (pictured above), that pot pie, or phyllo-wrapped sole) were taken off the menu. And why should they be? They are classics for a reason, and just like this superbly re-imagined restaurant, they will never go out of style.