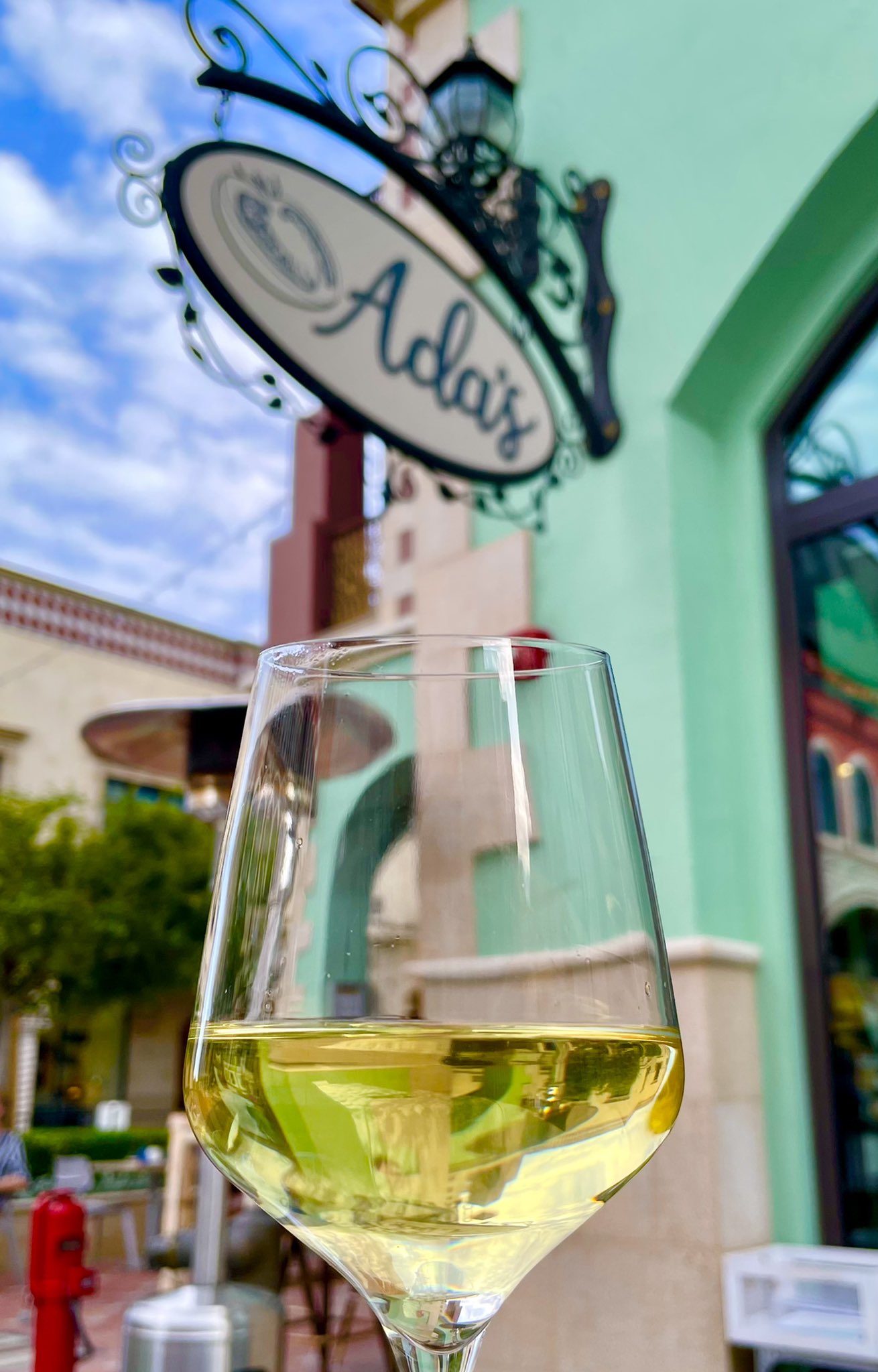 (A toast to sanity restored!)
These are the times that try men's appetites.
And by "try men's appetites" I mean tempt them unmercifully.
After the trying times of 2020, it seems like nothing but sunshine and rainbows in our culinary world these days. With venue after venue opening (or reopening) to eager mouths and hungry souls.
Downtown is exploding (in a good way), the Strip is awakening like a slumbering giant (or an unstuck freighter?), and the 'burbs are getting better than ever. Even Tivoli Village has become a destination.
Circa has pumped new life into Fremont Street; Oscar's now serves the best cheeseburger in town, and we've even found a brunch we don't hate. (High praise indeed!)
For grins and giggles we've decided this year to officially keep count of every restaurant in which we eat. In years past we never kept a running total, but generally we averaged around 500/year…for 20+ years.
Covid put an end to that streak — turning us into a soporific shell of our former self.  A somnambulant supper slacker, if you will.
But things have turned around in a big way: It took us all of 2020 to make it to 100 restaurants. This year we did it in a little more than three months.
These are thumbnails of where we've been, and why we think you should go there. They are mere sketches, pithy positive platitudes of pontification for your palate's pleasure, and probably as paired down and word-penurious as our prolific personality can parse.
In other words, they're short and upbeat and we've tried to keep the negativity in check.
And like we at #BeingJohnCurtas always say: you get what you pay for on this website.
So, without further ado, here it is….
THE LIST 2021

THE HEAVYWEIGHTS
Bazaar Meat –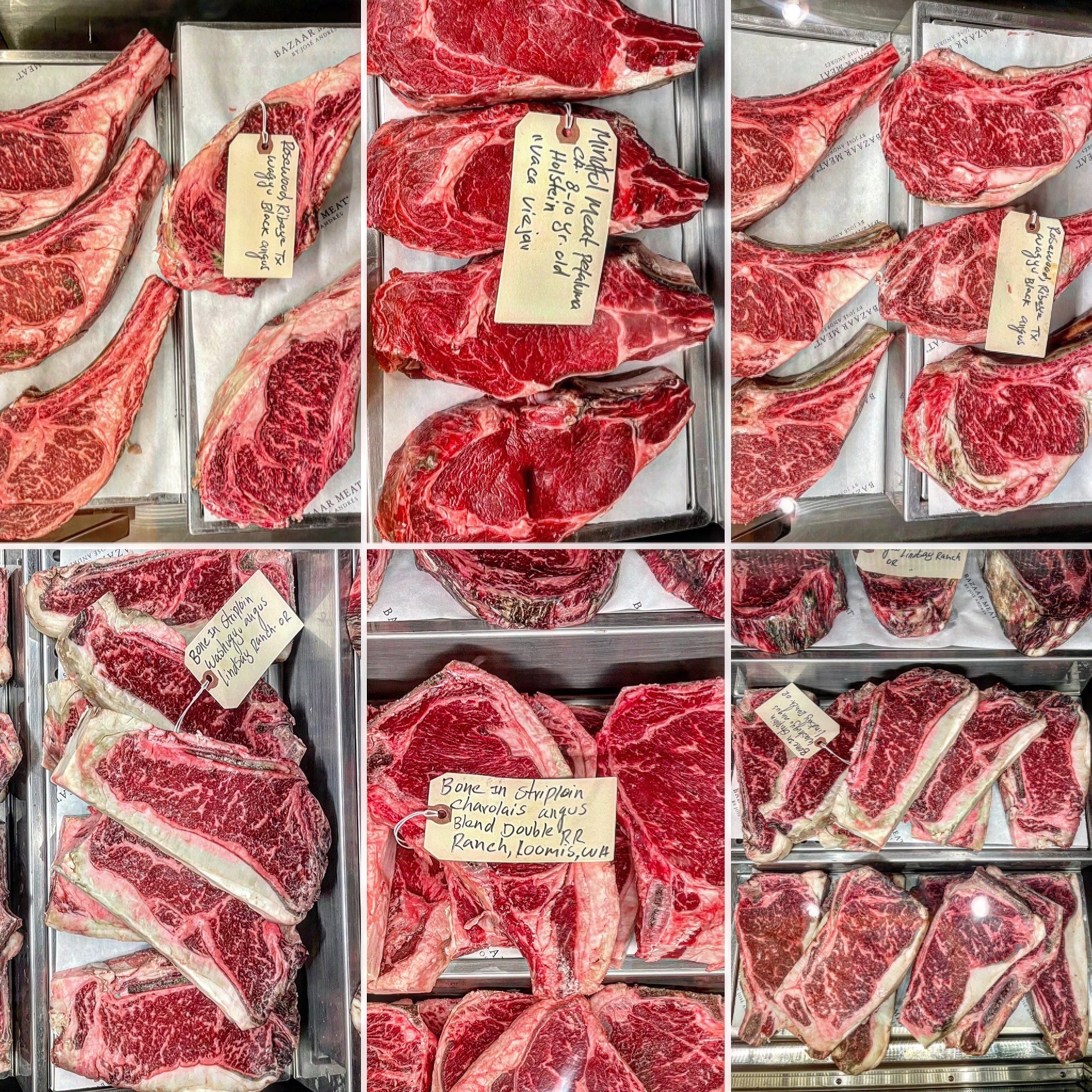 (Meat me at Bazaar)
It's been almost a decade since I steaked out the great meat emporiums of the Big Apple, but I'd bet my sweet tenderloin none of them can hold a candle to this pinnacle of prime.
Cipriani –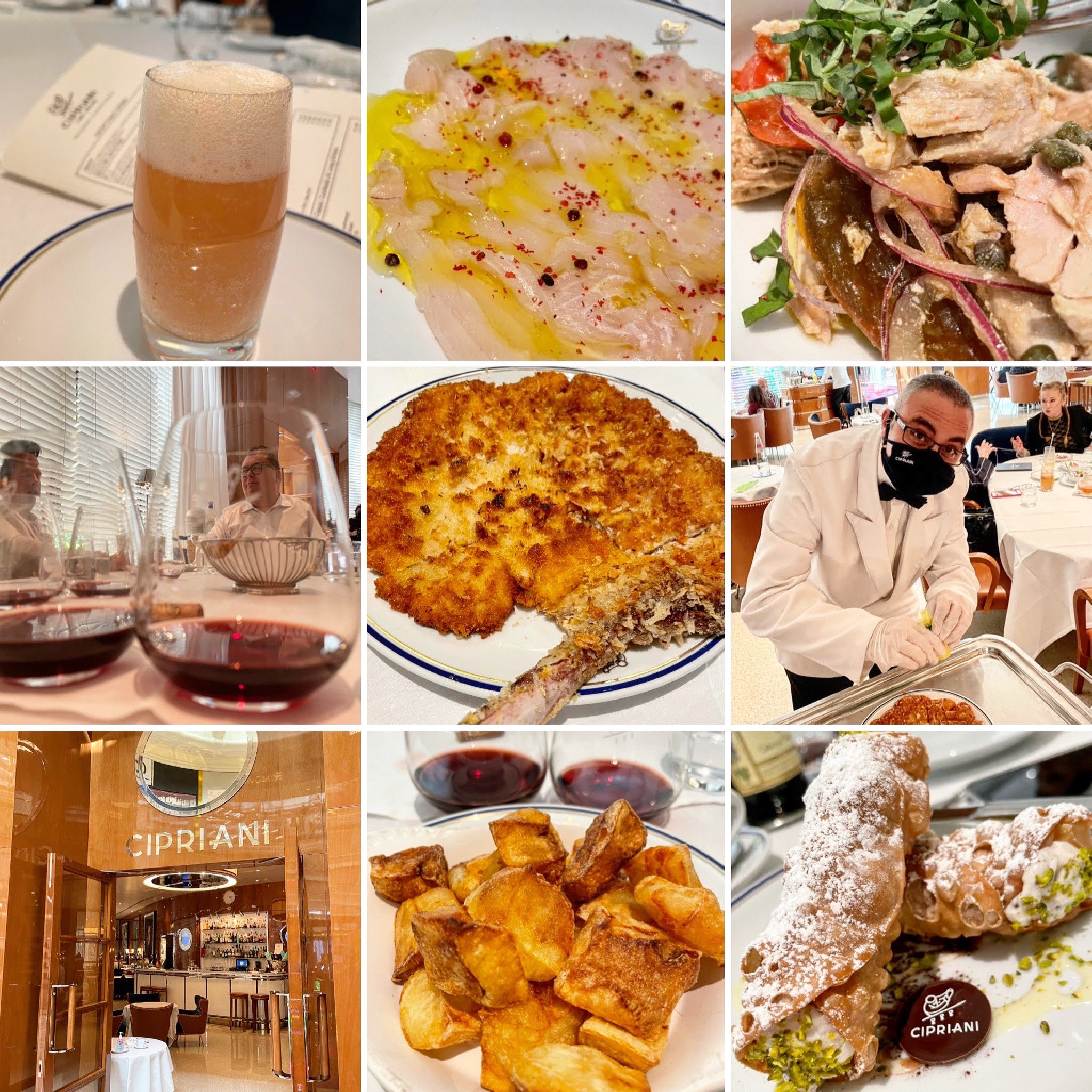 (Or as I call it: Friday)
Almost every Friday you'll find me here at lunch. When someone else puts out a midday repast this elegant, you'll find me there, too.
Costa di Mare –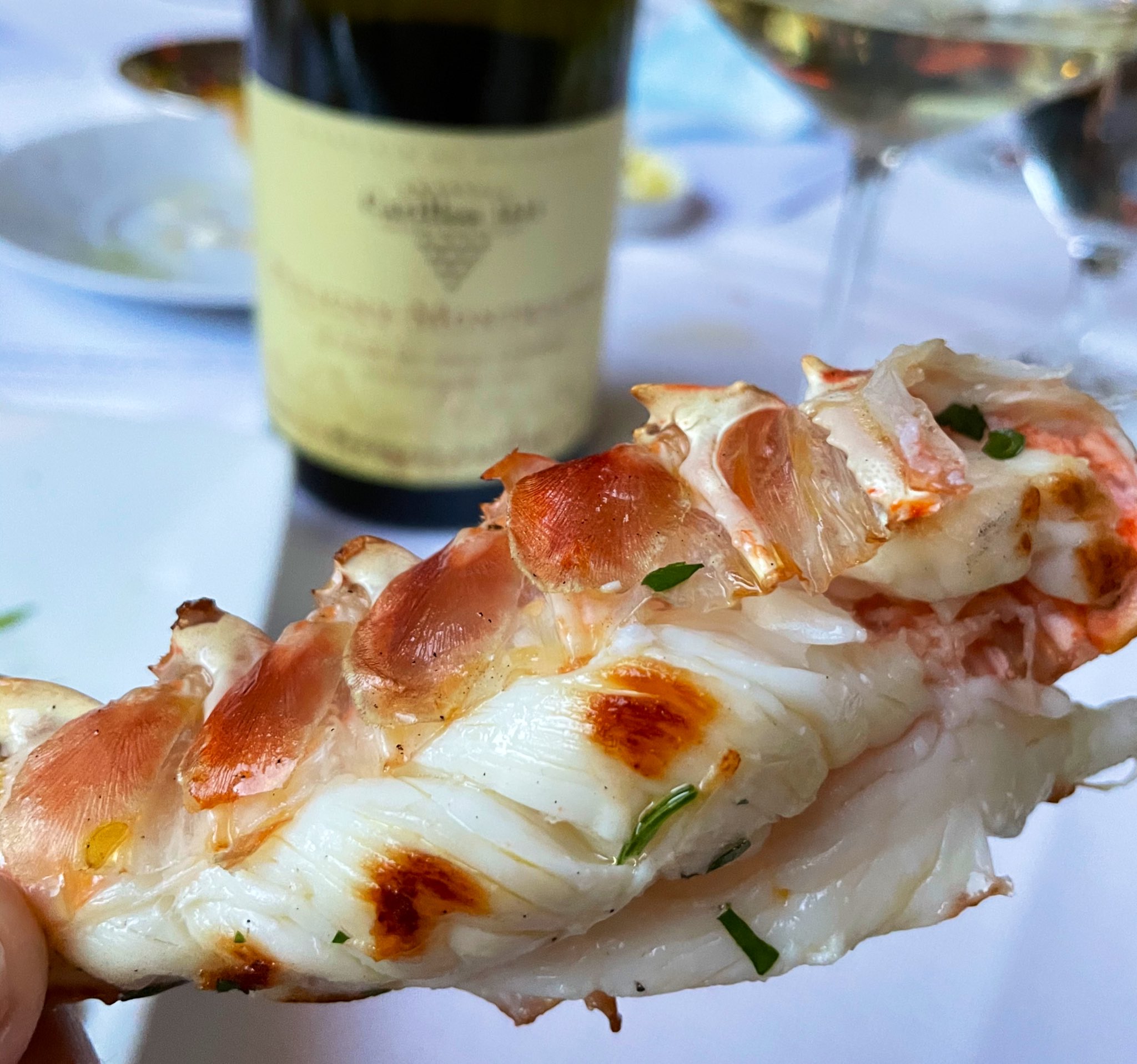 As stunning as ever. As expensive as ever. Our splashiest seafood venue is worth a splurge, so don't complain about the soaking. (You get what you pay for, and ingredients this good, and cooking this precise, are both trés chere. Ivo Angelov, Mark LoRusso and Daniela Santos have this place tuned tauter than the mizzenmast on a ship-of-the-line.

CUT –
There are two great steakhouses in Las Vegas and this is one of them. The quality of the meat between CUT and Bazaar is a toss-up (although they source their beef from different purveyors with different philosophies), but on any given night I'd give CUT the edge for the restless inventiveness of Matthew Hurley's cooking.

Edge Steakhouse –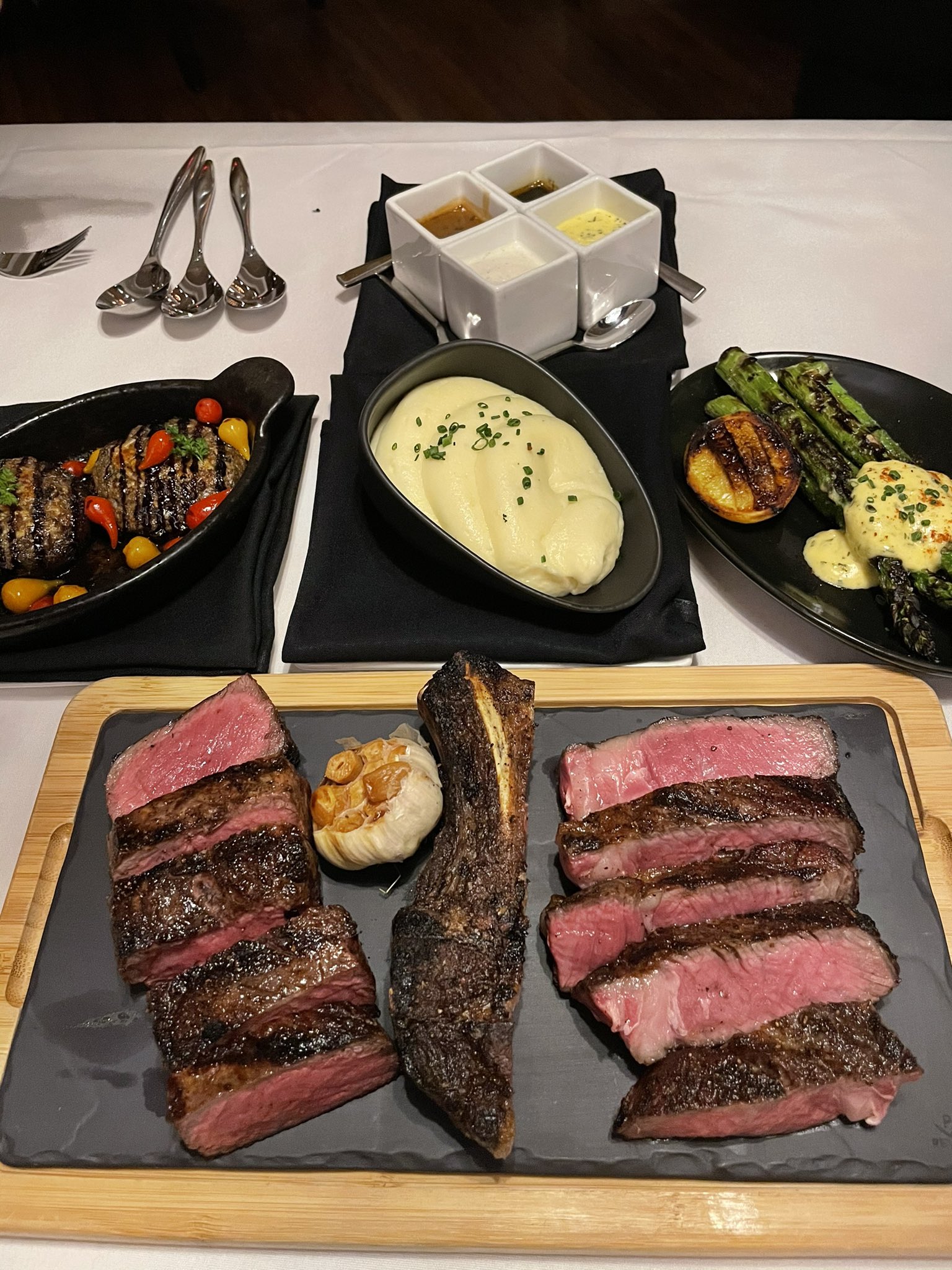 A real sleeper in the Westgate Hotel. Neither the hotel nor the Yelper clientele quite seem aware of just how great Steve Young's food is, but if I were forced to rate Vegas steakhouses right now, it would be a strong #3.

Estiatorio Milos –
The best Greek restaurant in Las Vegas that isn't Elia Authentic Greek Taverna. Simply incredible seafood in a stunning new location.

Kaiseki Yuzu –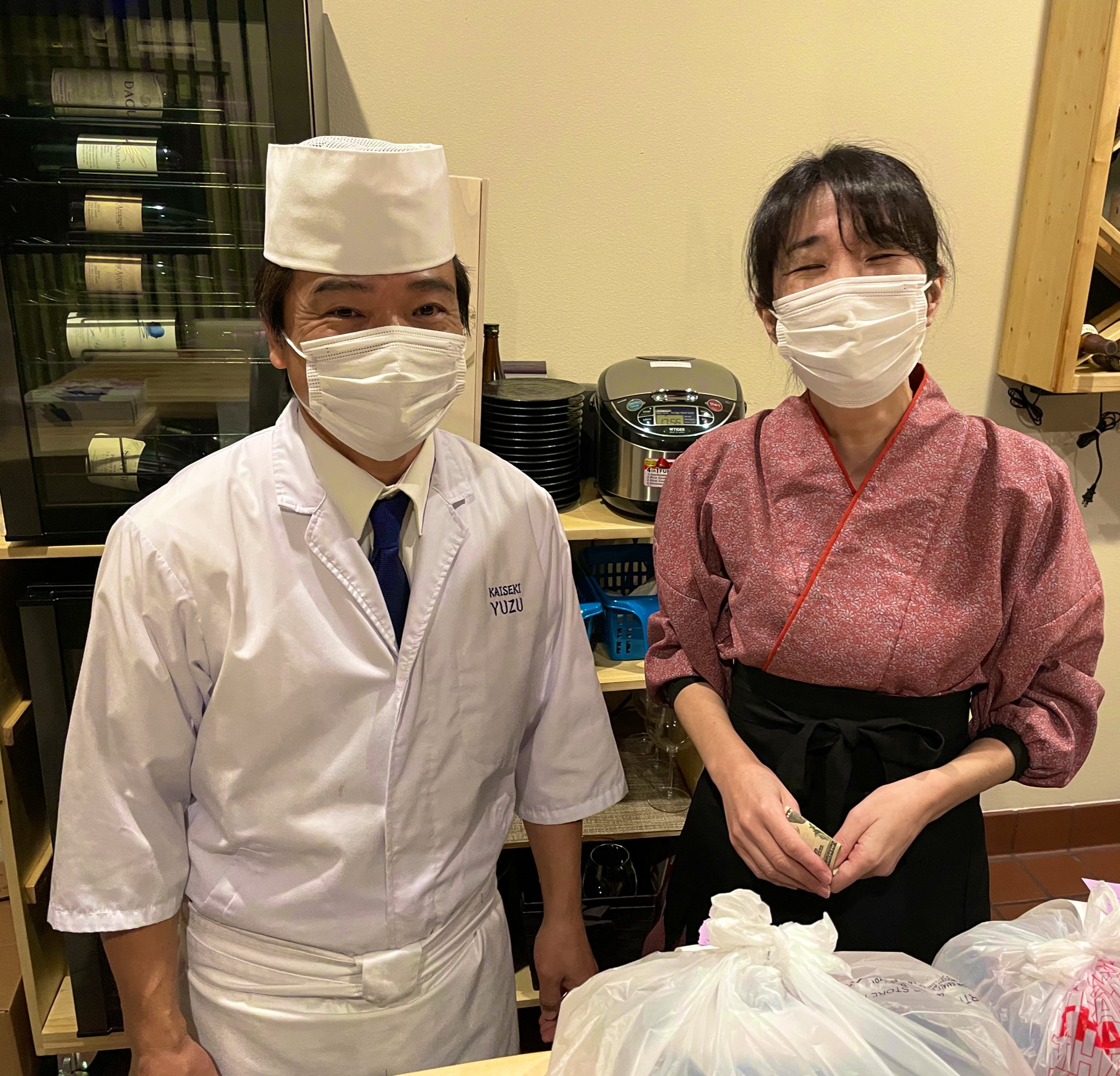 (Itadakimasu, Kaoru-san and Mayumi-san.)
Japanese food so authentic you'll want to start acting like Toshiro Mifune.

Oscar's Steakhouse –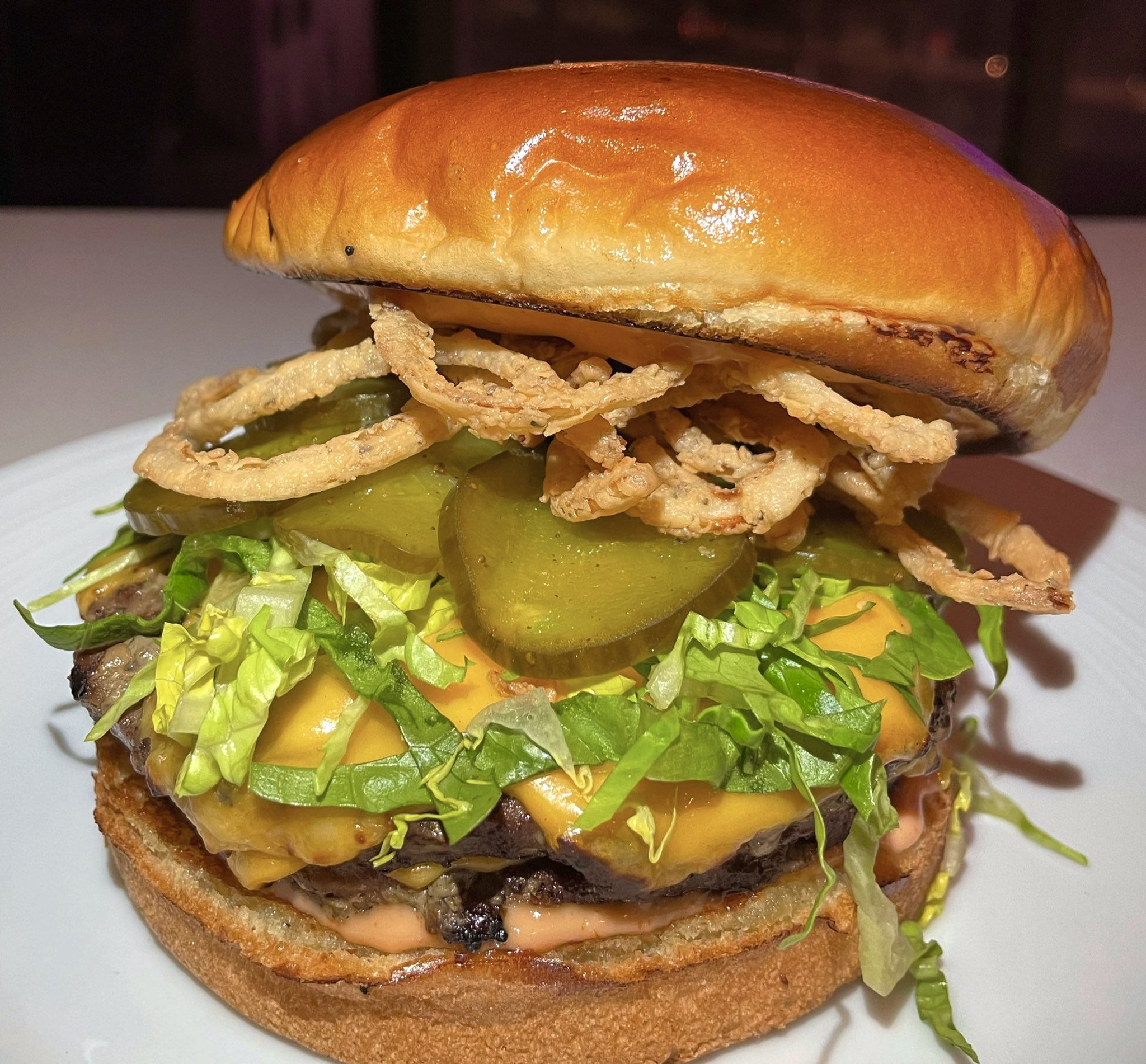 (Umani bombs away!)
Ben Jenkins has this place on a roll. His double-cheeseburger (above) belongs on a pedestal of prime.
Raku –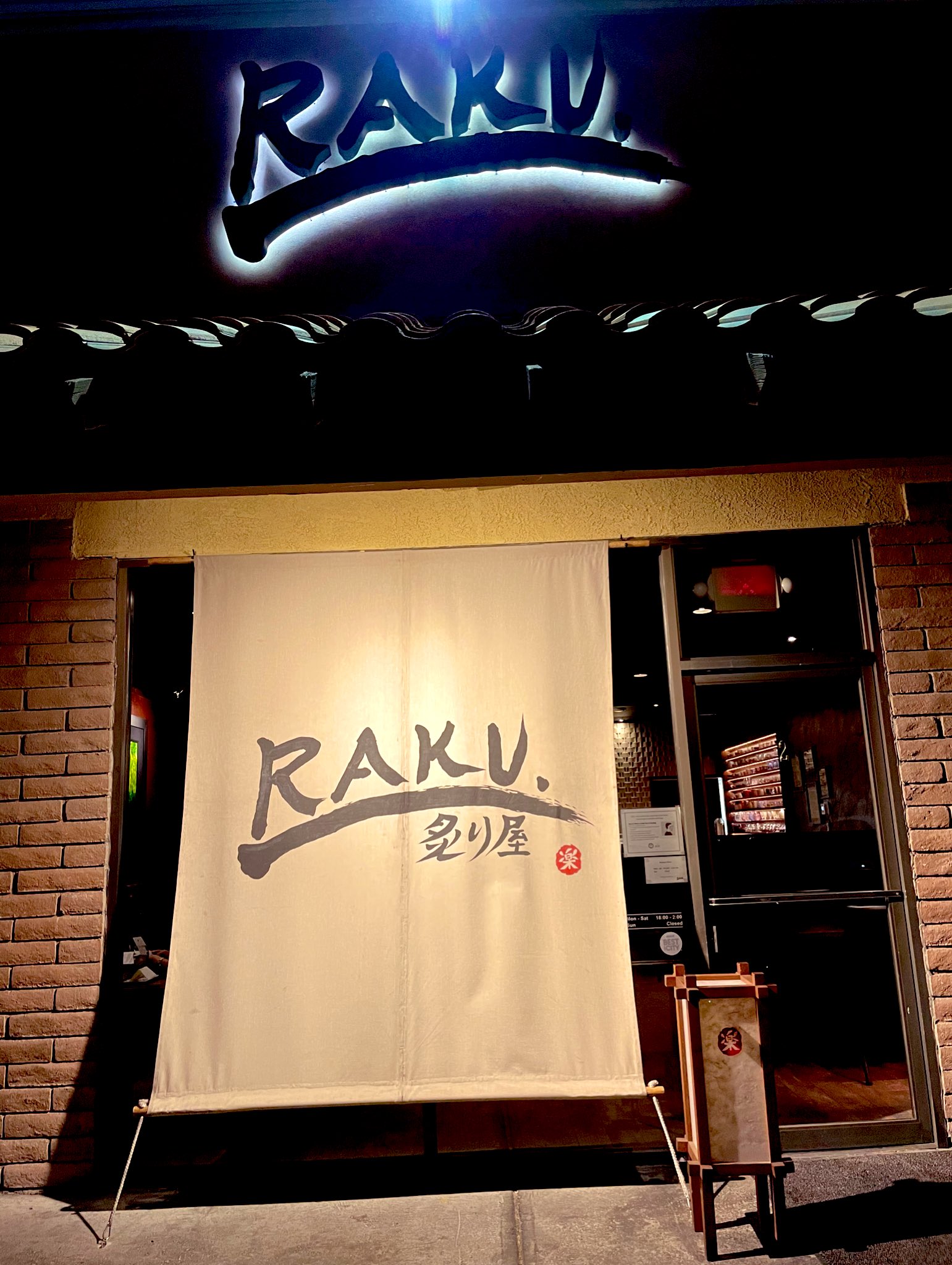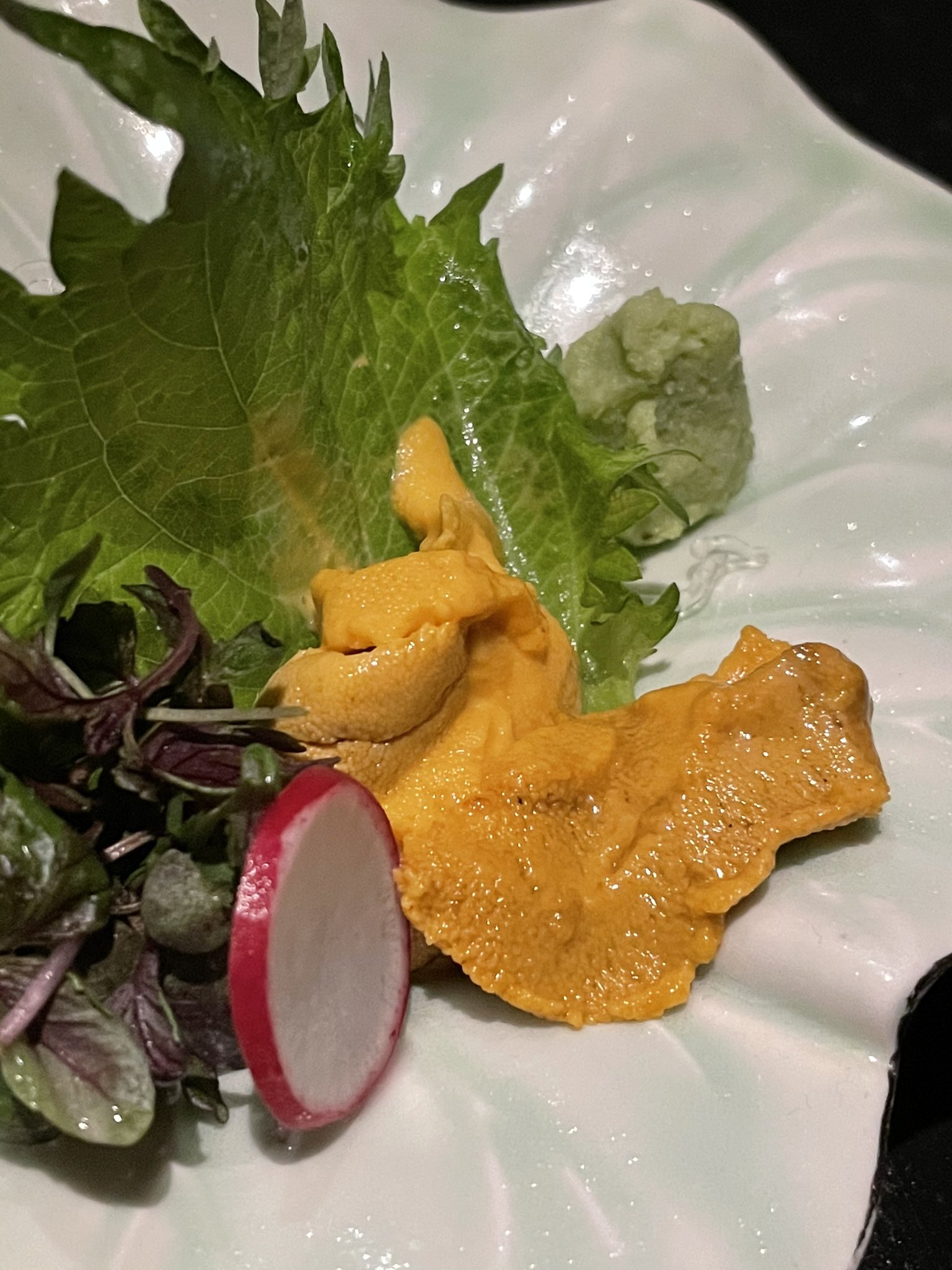 (Hokkaido uni)
Still the best izakaya in the West. Fight me.
NEW KIDS ON THE BLOCK

Ada's Wine Bar –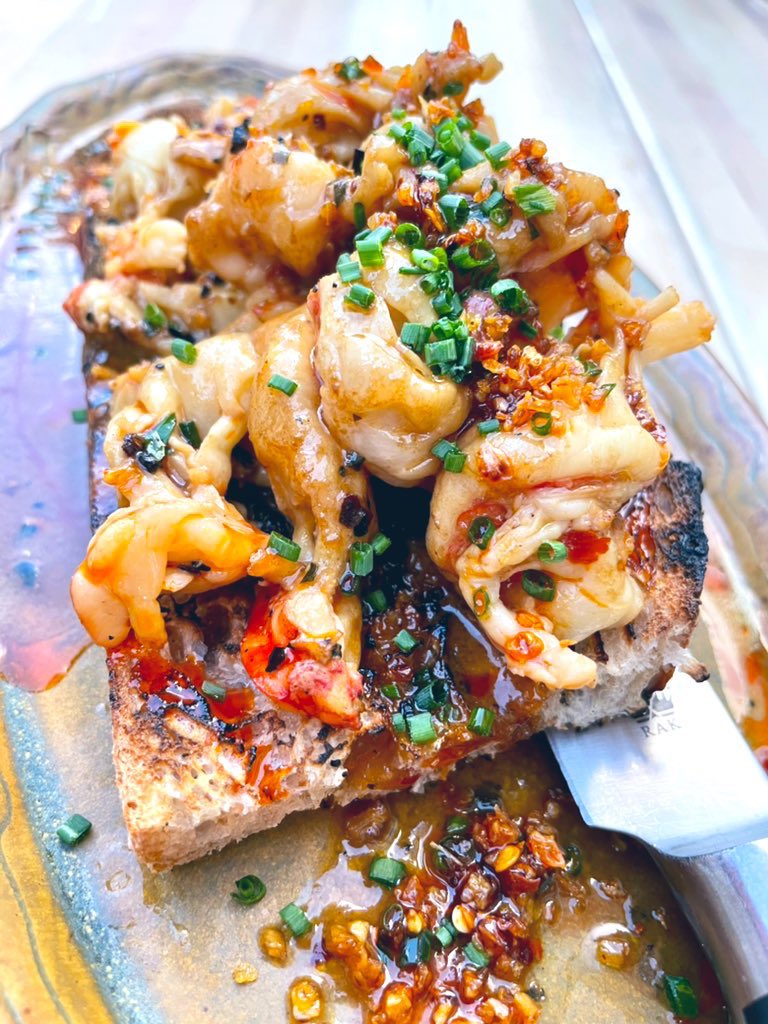 (Shrimply the toast of the town)
Eclectic list; small menu; fabulous food  by Jackson Stamper; al fresco setting. So good I'll even brave the depressing empty-ugliness of Tivoli Village to go there.
Big Dan's Chinese Noodles –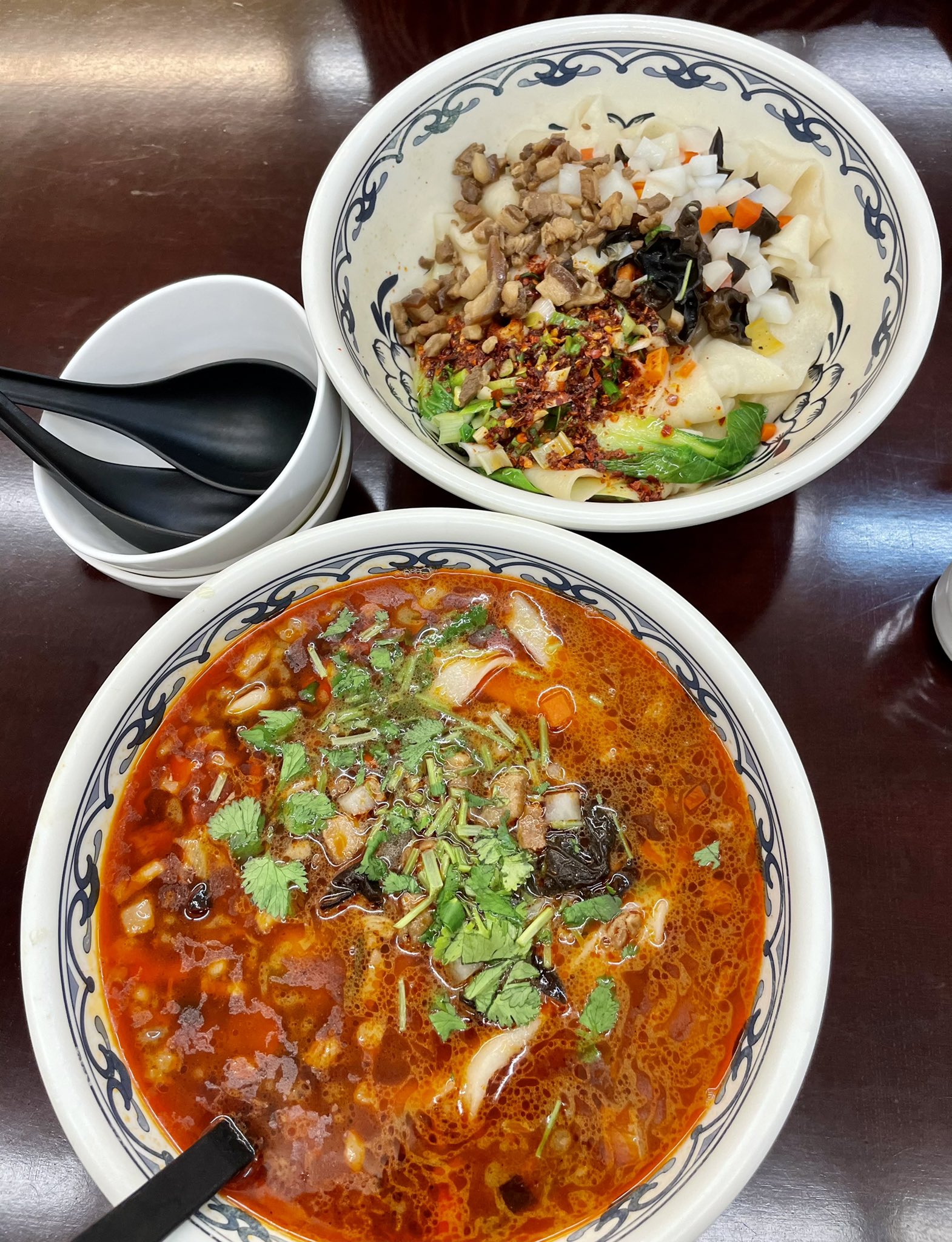 (Long noodles = long life)
Inside the SF Market on Spring Mountain Road are Biangbiang noodles so good they'll scare the Shaanxi into you.
Barry's Prime Steakhouse –

Barry's will forever be a war with itself over whether it wants to be a serious steakhouse or a hangout for the rich and beautiful. Celebrities and good food go together like hockey and high tea, but if that's the way they want to market themselves, who am I to argue?
Burgundy Cafe & Bakery –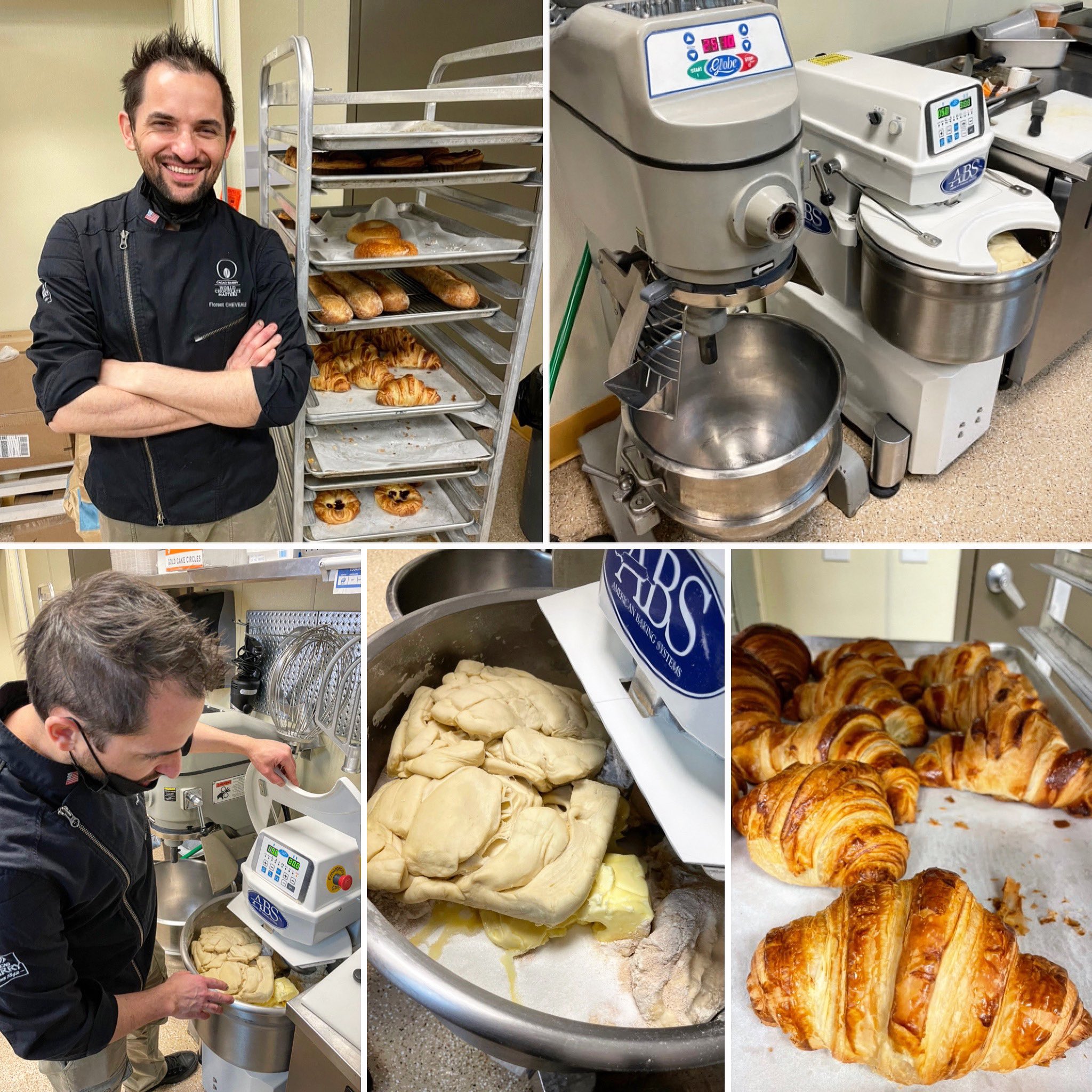 (Missing: a mime)
Our French bakery scene is starting to resemble the Left Bank. To Cafe Breizh, Delices Gourmands, and the newly opened Le Cafe Du Vegas, you can add this gem on West Sahara, built from the floor boards to the mille feuille by Chef Florent Cheveau. Straight outta Paris it is, with pastries so Parisian they ought to come with a mime and an organ grinder.
D'Agostino's –

Donny Thompson's makeover of Cafe Chloe is still in mid-stream — waiting for the old regulars to either die off or seek their pre-chewed pasta at some other insipid Italian. There's lots to love here (Tablecloths! Better wines! True Bolognese!), but also some red sauce holdovers on the menu which are best forgotten. Let Brandi guide you and you'll eat damn well…especially if you start with the antipasto salad.
8East –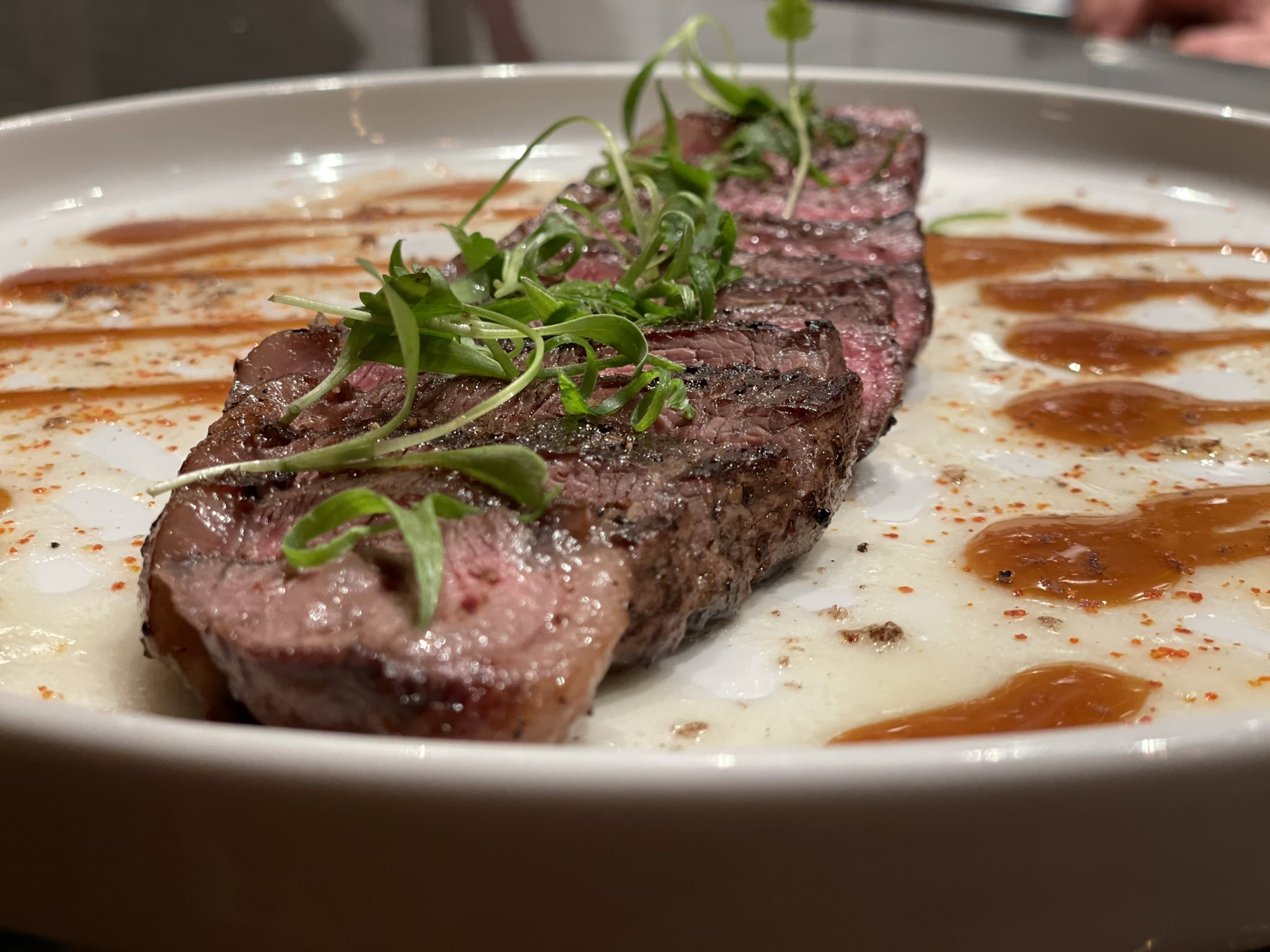 (We're very picanha about our steaks)
Fremont Street's most fascinating food. Asian-fusion filtered through Dan Coughlin's American-Thai sensibilities. Open for lunch and dinner. So good it ought to be featured on the Circa Hotel marquee. Get the appetizers — all of them — and that picanha steak (above). On second thought, get the whole menu…except the lobster fried rice. It's good but not worth the tariff.
Good Pie –

Too many pizzas! That's what I complain to Vincent Rotolo about: his menu is too damn big. Too many toppings. Too many crusts. Too many options. On the other hand, we have yet to have a bad bite here so I should probably just keep my (pizza) pie hole shut.
Johnny C's Diner –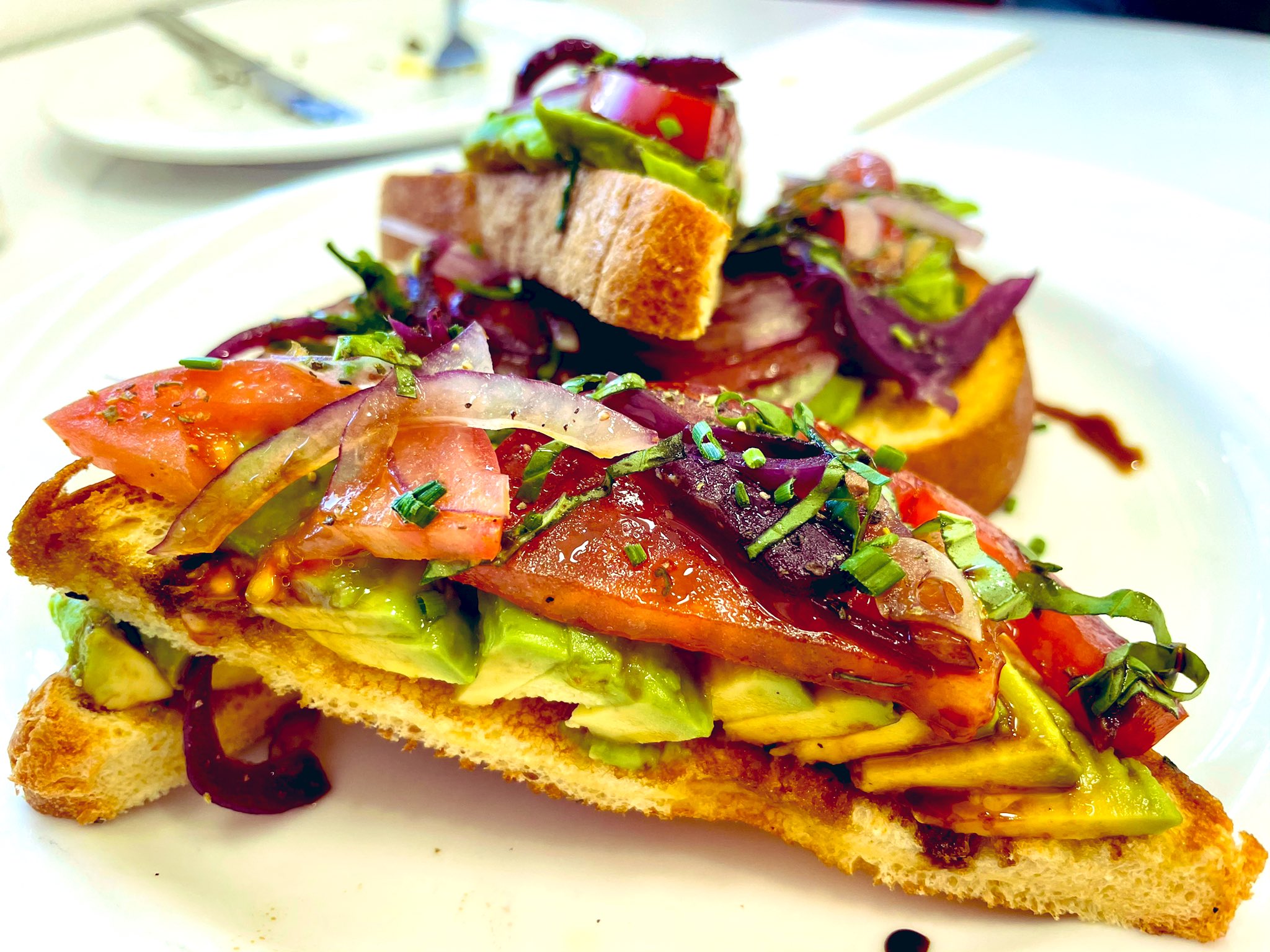 A real, old-fashioned diner, tweaked with just enough cheffy accents to keep the snobs satisfied. Avocado toast may be to savories what cupcakes are to sweets, but Johnny Church's version is to others what a symphony is to a square dance.
Letty's –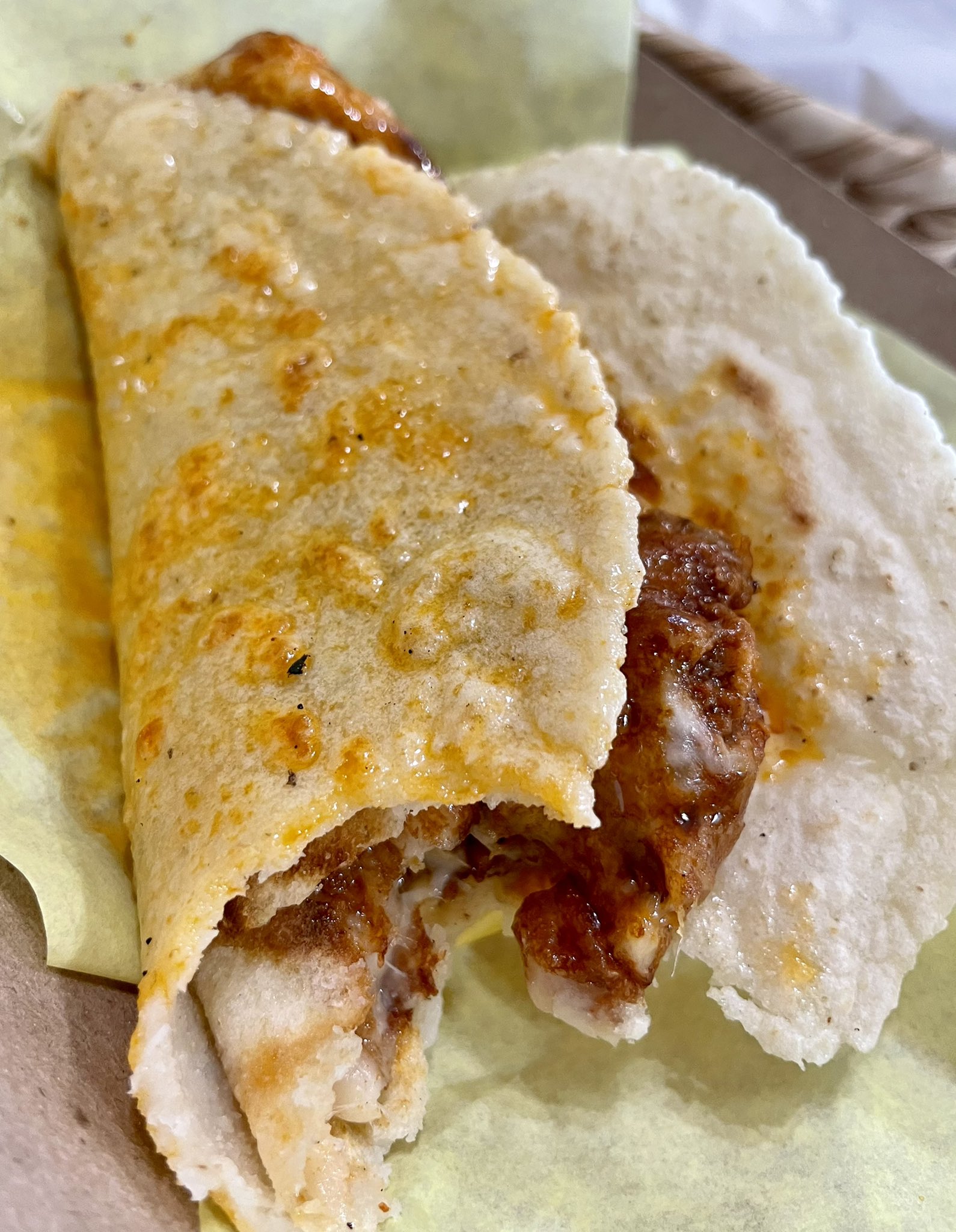 (Toasted Oaxacan cheese-wrapped quesataco at Letty's)
The best tacos downtown. Don't even think of arguing with me about this.
Main Street Provisions –

(Wagyu eating anywhere but Main Street Provisions?)
They took the ham steak off the menu, and for this I can never forgive them. But they kept the polenta hummus, gonzo babaganoush, the fry bread and the best veggies this side of Sparrow + Wolf, so all is forgiven. P.S. We love the short wine list and the cocktails too.
Osteria Fiorella –

Three previous Italians in this space have all fallen flatter than stale focaccia. Marc Vetri's troops made it a raging success right out of the chute. I actually enjoyed my brunch there, even if the whole time I was dreaming about dinner.
Pizza Forte –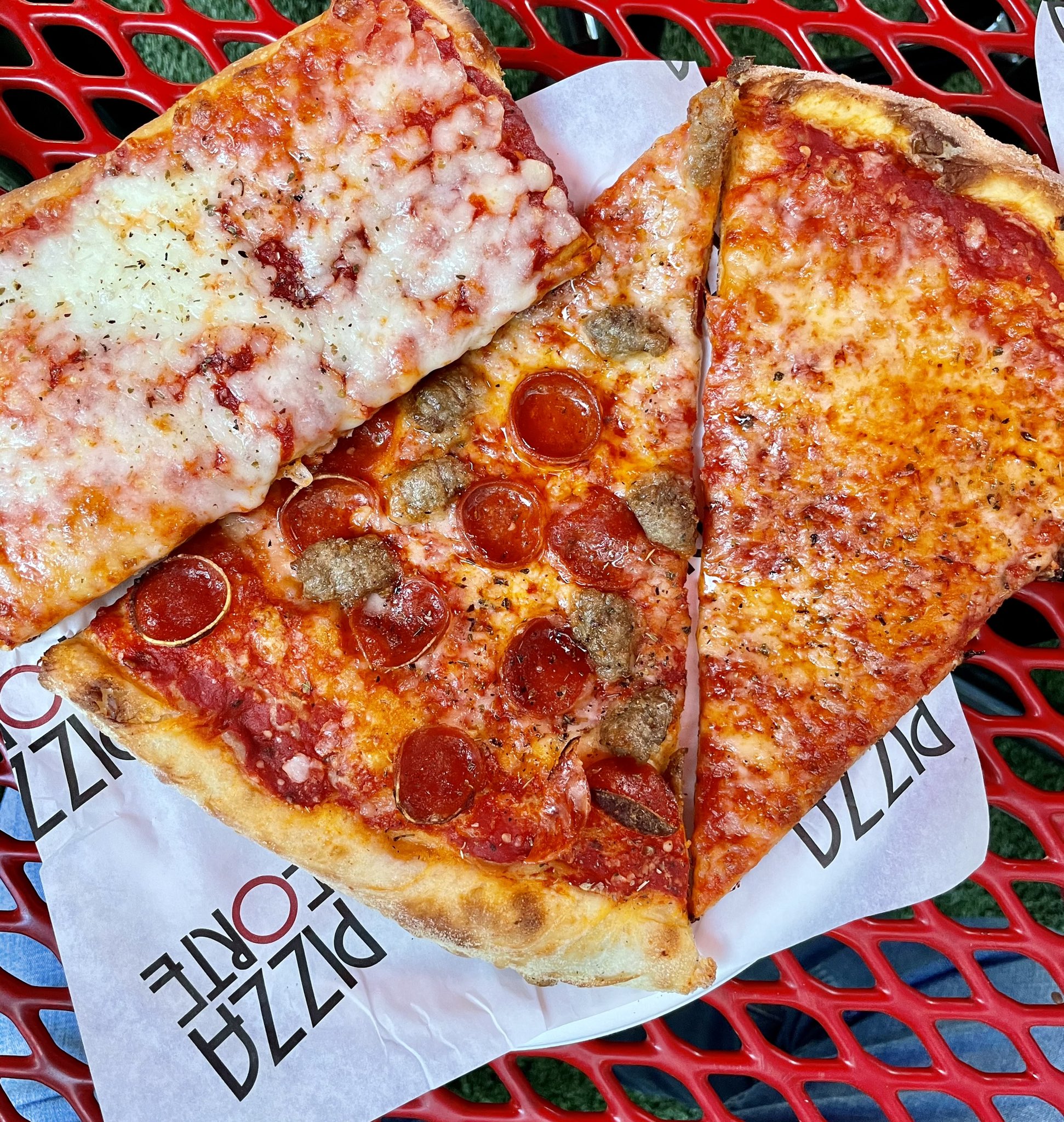 Mimmo Ferraro is casting pearls before swine by bringing legitimate, big city pizza to unworthy college kids at UNLV who probably think Little Caesars is an upgrade from Domino's. They won't appreciate his cheesy, crusty, New York-inspired pies. But we do, Mimmo, we do.
Rainbow Kitchen –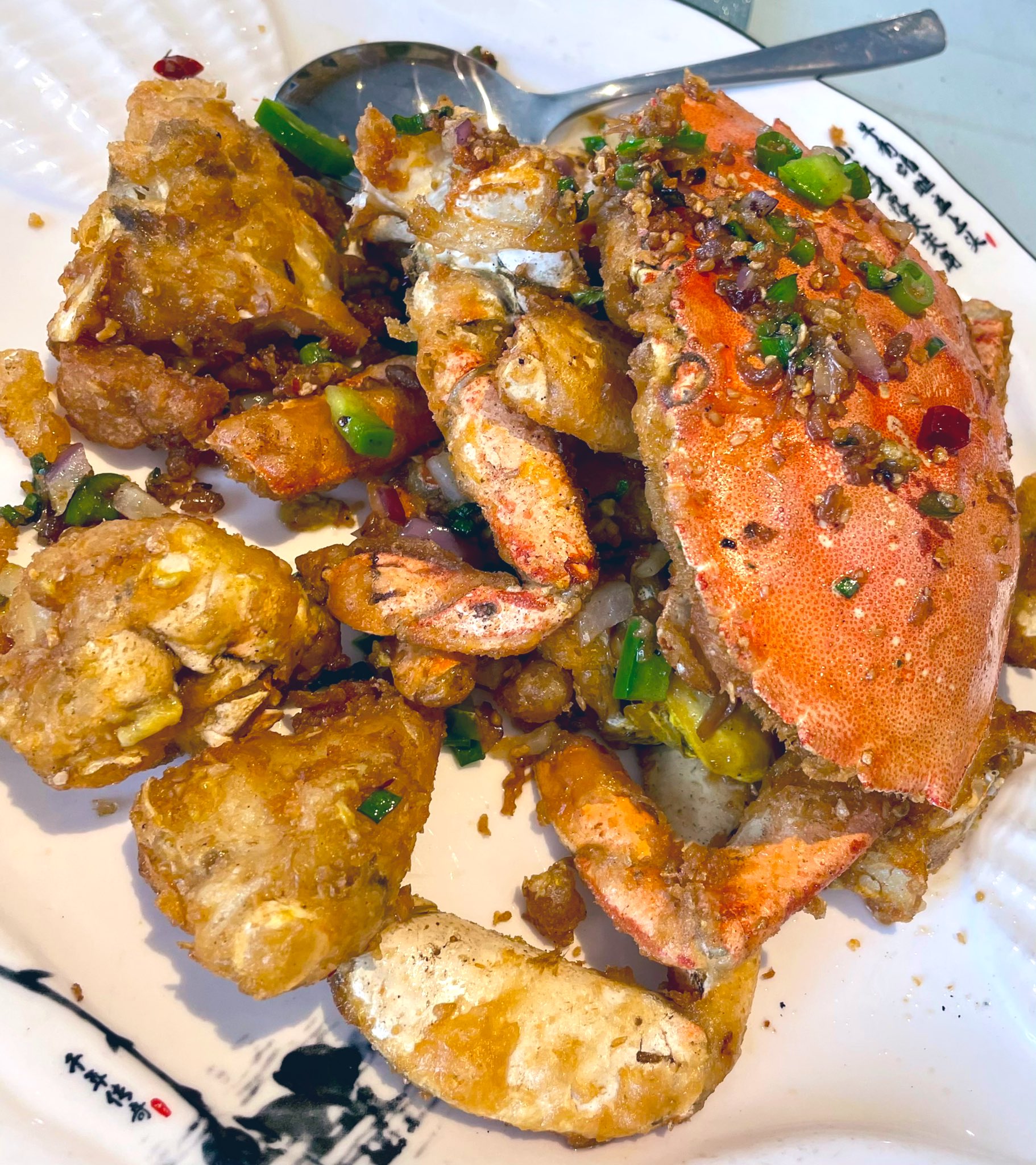 (Dungeness love crab?)
Holy har gow, Batman! The dim sum here is spectacular! And a dumpling or three above its competition. This place had the misfortune to open one month before Covid hit (late January last year), and had been limping along since last summer. Now that restrictions have loosened, it has become Number 1 on every shu mai researcher's list. A well-heeled Chinese clientele has taken to it like hoisin to spare ribs. Killer deals on Dungeness crabs (above) and lobsters, too. Very Cantonese, but also quite welcoming to gwailo. No carts, you order off a menu, much as you do in the nicer dim sum palaces of Hong Kong. "All of our food stays fresher that way," says owner Bill Chiang, and he's right.
Robata En –

Ramir de Castro returns! Bringing his unique brand of Japanese fusion to Spring Mountain Road. Like many of the newbies on this list, he's had a brutal go of it for the past year, waiting to open, then opening with all kinds of restrictions. If you liked him at Yonaka (where he first made his mark), you'll love his updated takes on tsukune, kaarage and such. I was always puzzled about why Yonaka threw in the towel after an awesome start, loyal fan base, and plenty of publicity, but whatever the reason, he's back and Chinatown is richer for it.
Saginaw's –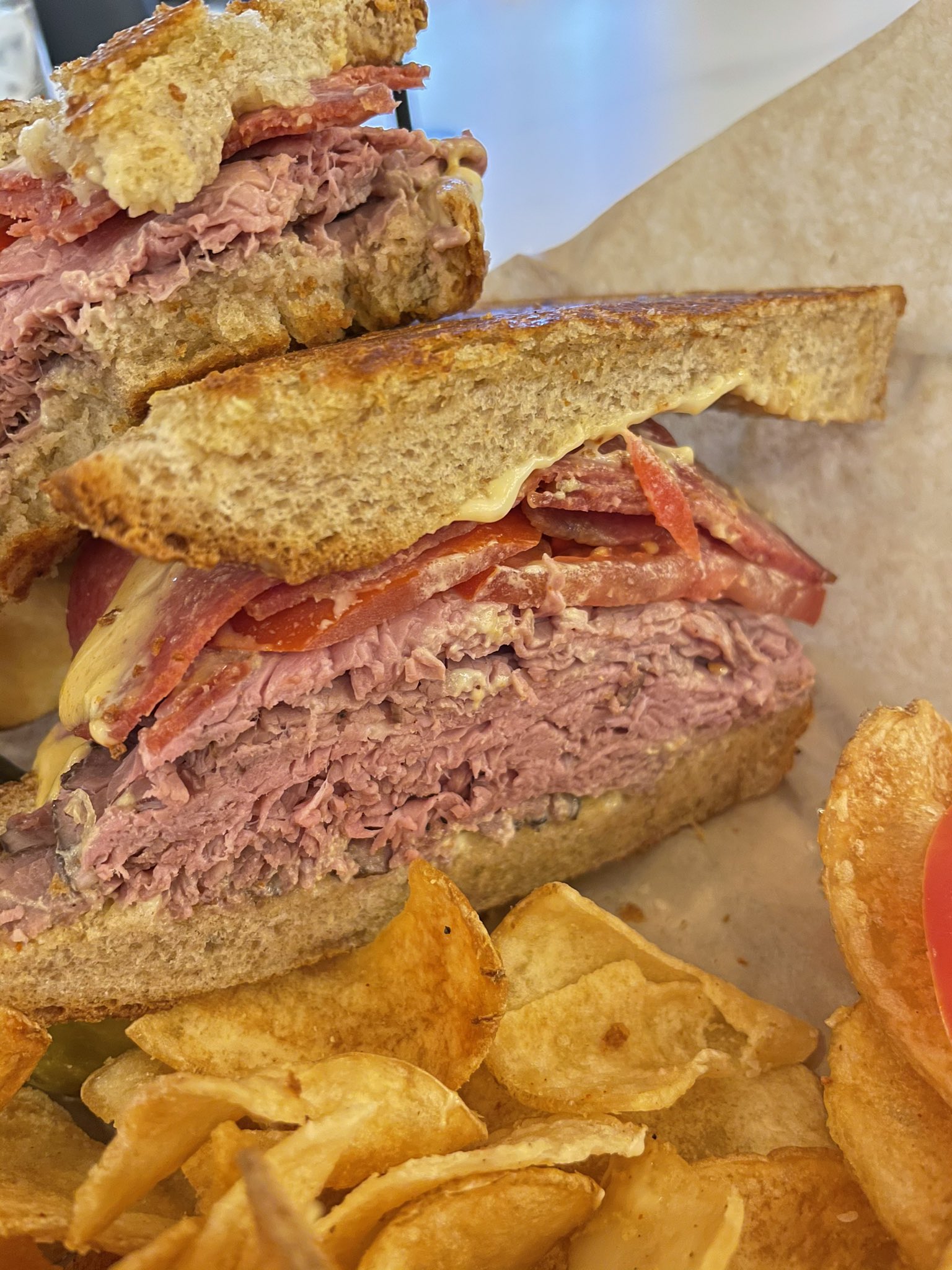 (Better than…?)
Sex is great, but have you tried "Derek's Favorite" roast beef and salami sandwich?
YUGA KOREAN –

A pleasant surprise right next door to the Village Theaters on West Sahara. Friendly service. Easy to love Korean 'cue.
Yu-Or-Mi Sushi –

Is it top-drawer, drop-your-chopsticks sushi of the Kame, YUI, or Kabuto persuasion? No, but it's a damn site better than most neighborhood spots, with some interesting sakes and Japanese beers.
OLD RELIABLES

China Mama –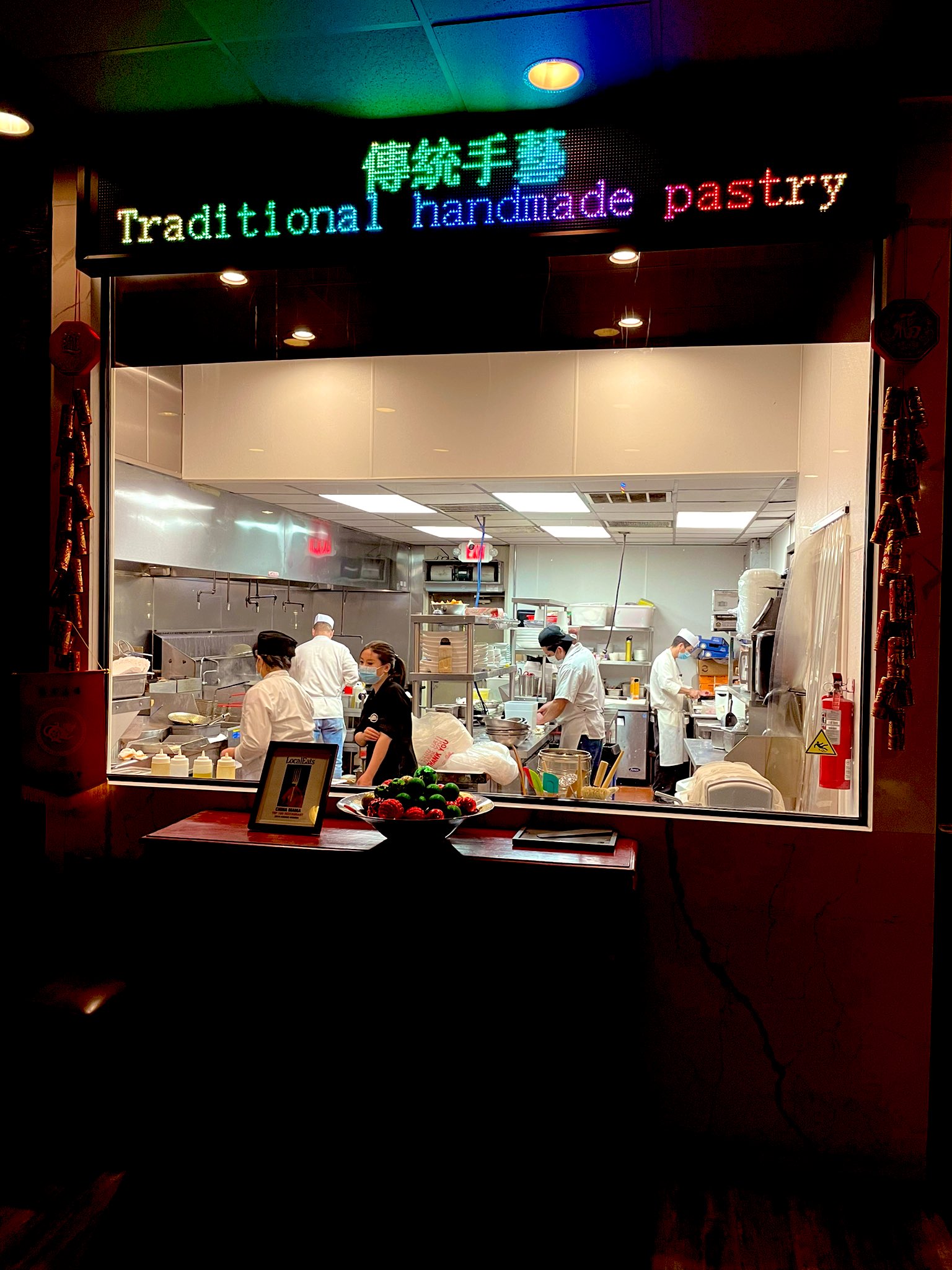 (The Mamas of China Mama)
Our best Chinese restaurant. Period.
DE Thai Kitchen –
Small but mighty. Small but incendiary menu. The Kua Gling (spicy southern Thai dry curry) separates the men from the boys in the Thai spice brigade.
E-jo Korean –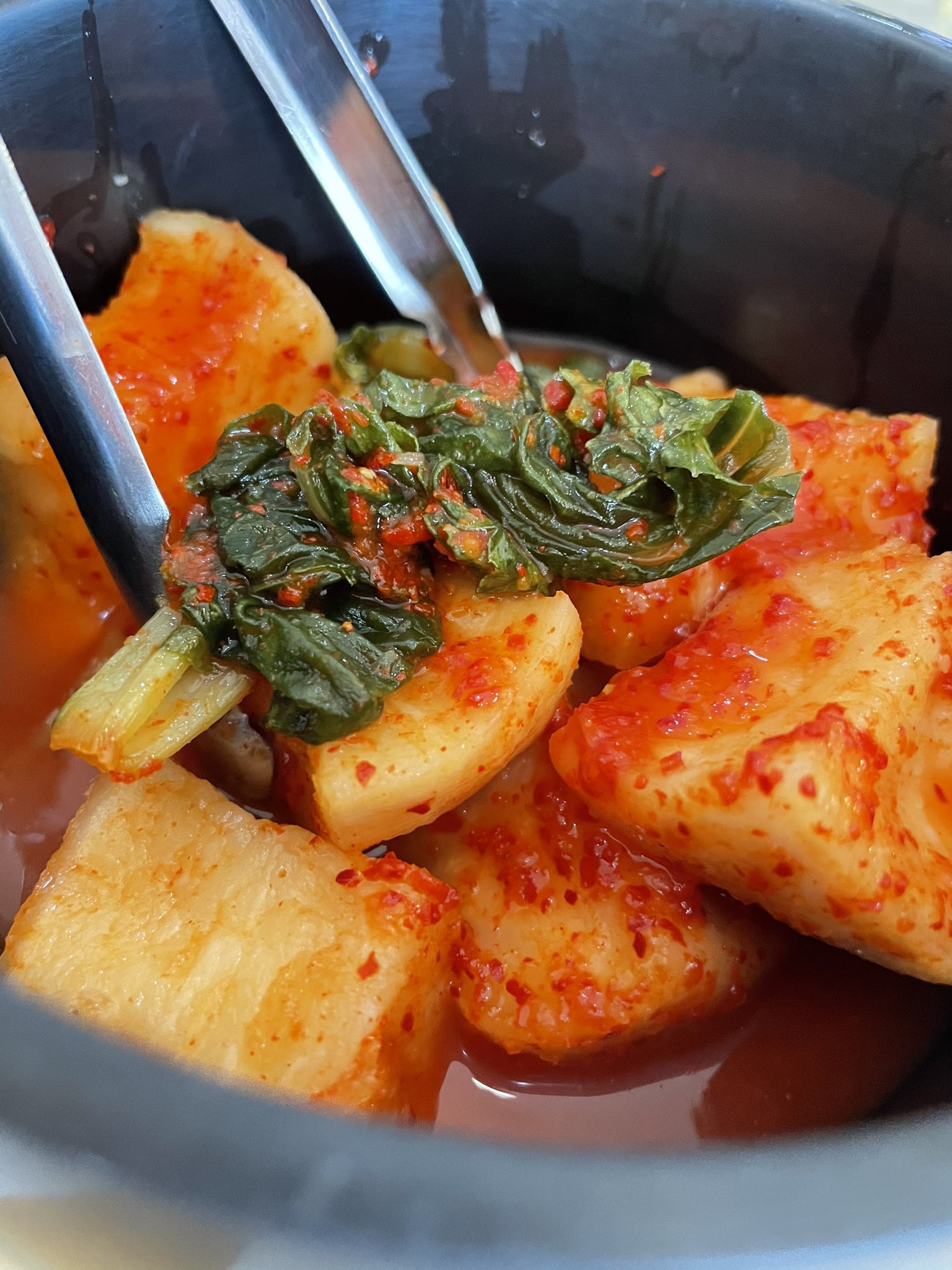 (E-jo banchan, I say, before I do.)
It had been ages since we ate here. One of the first Korean restaurant locations in town that's still going strong. (Back in the day, there were several in Commercial Center, but all have gone to that great banchan in the sky.) Modest but satisfying, and filled with fellow Korean travelers chattering away in their native tongue the day we visited.
Elia Authentic Greek Taverna –

Jammed every night it's open, with good reason. Beautiful Greek food even my yia yia would approve of.
Ferraro's –

Former Chef of the Year Francesco di Caudo was a Covid casualty — which tells me means they're going back to basics at our oldest and best Italian. But the basics here have always been solid, and the wine list remains an Ital oenophile's dream come true — now with some beautiful discounts on some of its best bottles.
Kung Fu Thai-Chinese –

There is something delightfully old school about this institution on Valley View at Spring Mountain Road. Most of it is standard issue, but sometimes a body just wants to getta big dish of beef chow mein.
Los Antojos –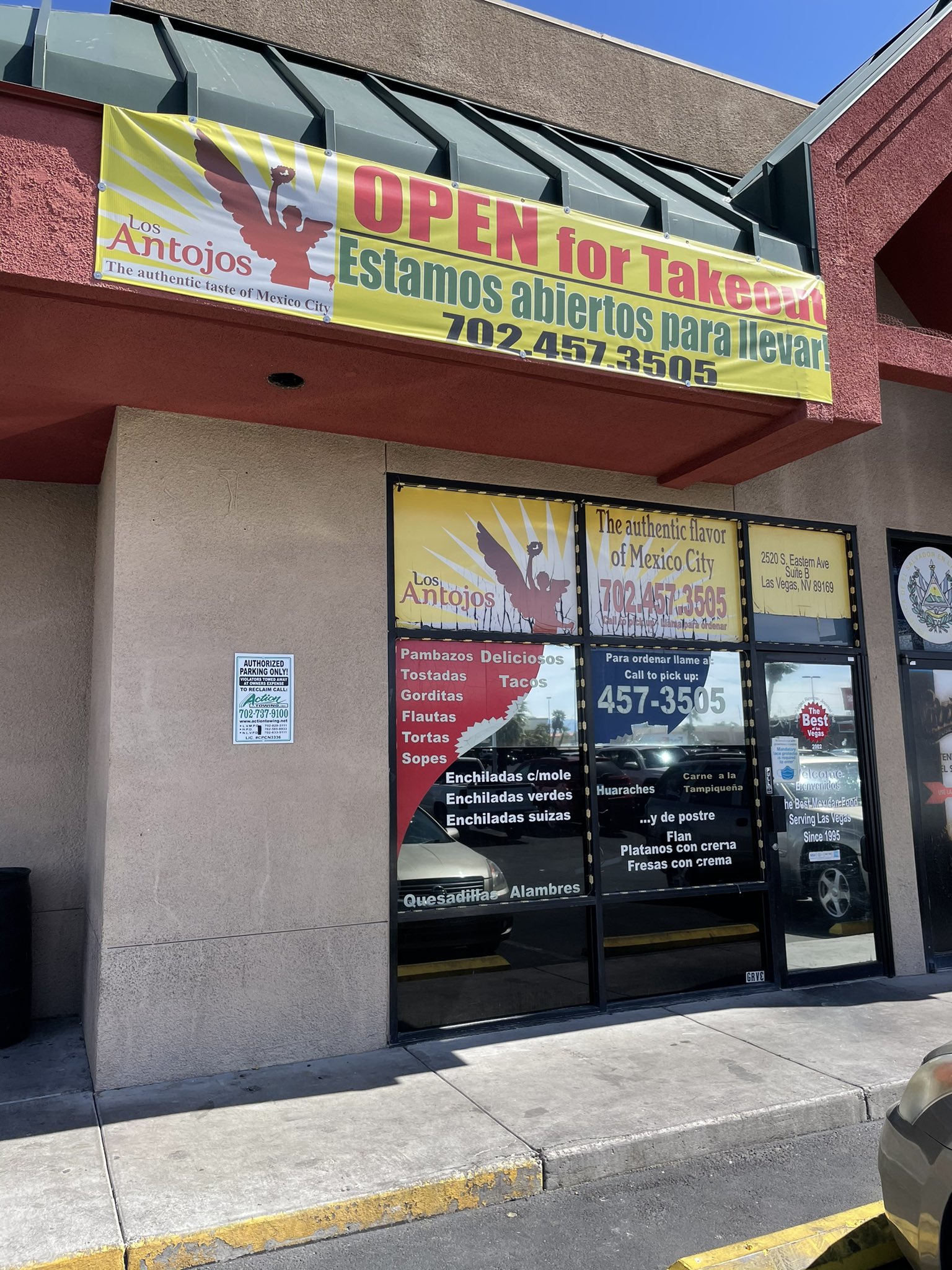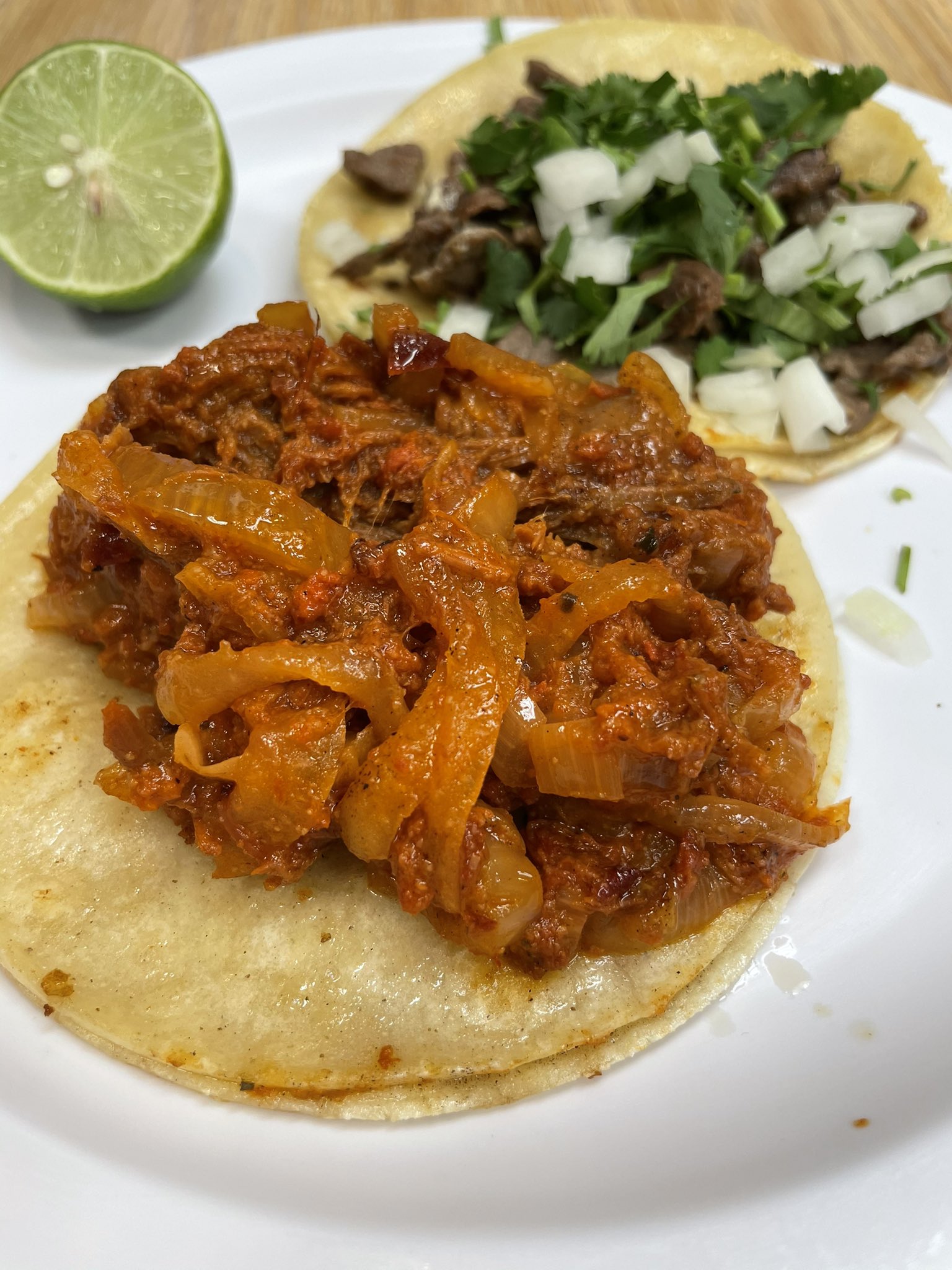 (Tacos, tacos, y mas tacos!)
Hadn't been in almost a decade, even though it was in the early editions of EATING LAS VEGAS – The 50 Essential Restaurant (Max Jacobson was a huge fan). I was alone. Ordered a couple of things. Sat down. Removed the mask; fiddled with the phone. Within minutes the manager came over, dropped his mask to reveal and ear-to-ear grin and shook my hand. Then he pointed to various notices, articles, and awards on the wall (from Saveur magazine to Food Network) and thanked me for all the national recognition they received after our first book came out in 2010. Made my fucking day. P.S. The food is still great (as it has been since 1995), at this ultimate Mexican hole-in-the-wall.
Nakamura-Ya –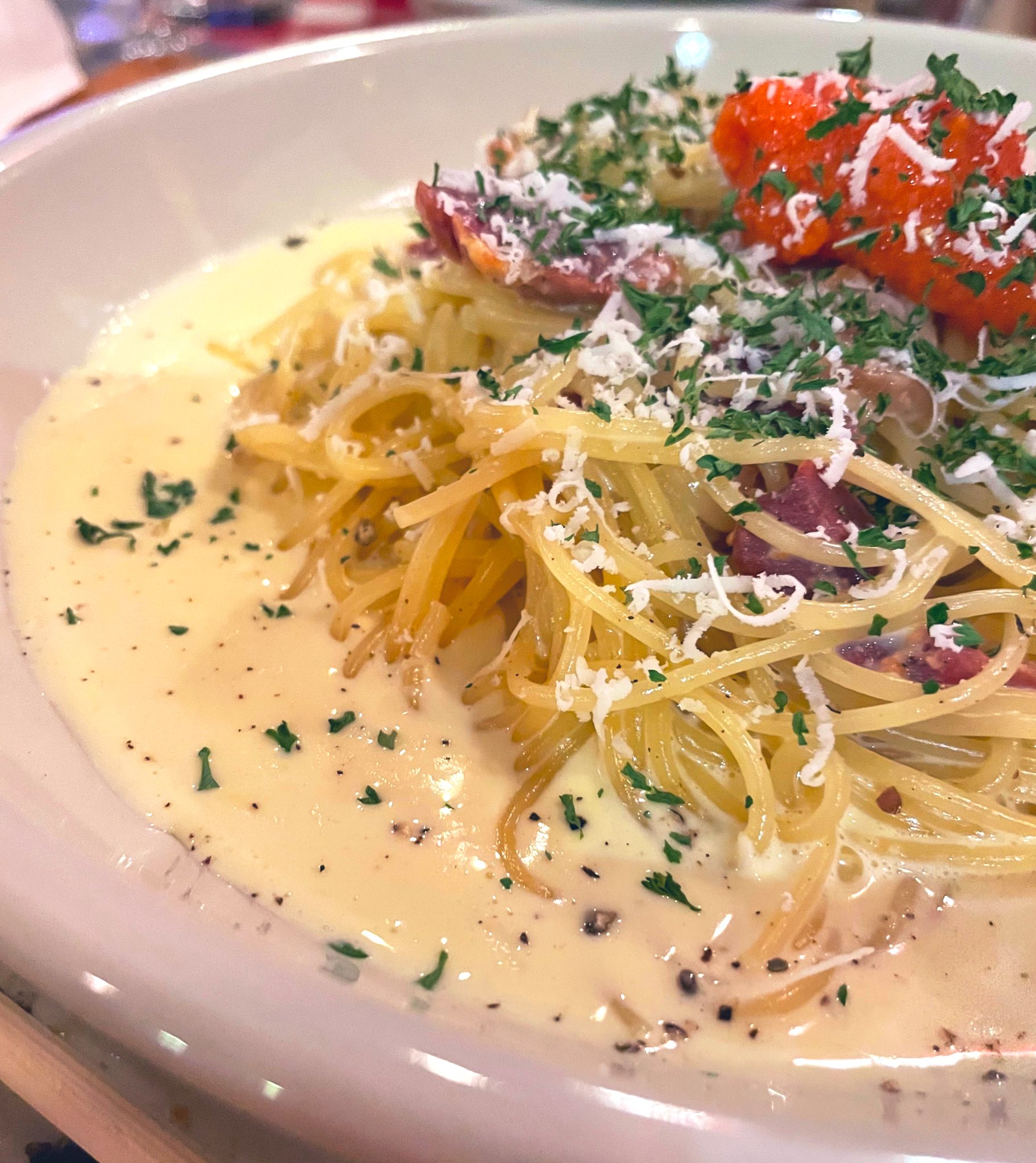 (I'm urchin you to try this uni linguine)
Japan goes Italian with some creamy, seafood-packed pastas. The real deal that's also a real deal.
Ohlala French Bistro –

French resilience should never be underestimated. Another mainstay that came through Covid smelling like a rosé.
Orchid's Garden –

Not the best dim sum by a long shot, but a lot better than it used to be.
Partage –

The Three Musketeers — Vincent, Yuri and Nicolas — have created a following for all things French….in the middle of Chinatown. Their new wine store venture — French Cellar by Partage — has quickly become the in-spot for Burgundian imbibing.  Incroyable!
PublicUs –

This place is so crowded nobody goes there anymore.
The Black Sheep –
Jamie Tran is on this season's Top Chef. Go Jamie Go! And go you should to hear neighborhood powerhouse that's soon to be one tough ticket, until she expands, which we hope happens soon.
7th & Carson –
The Irish breakfast is worth a trip all by itself.
Sparrow + Wolf –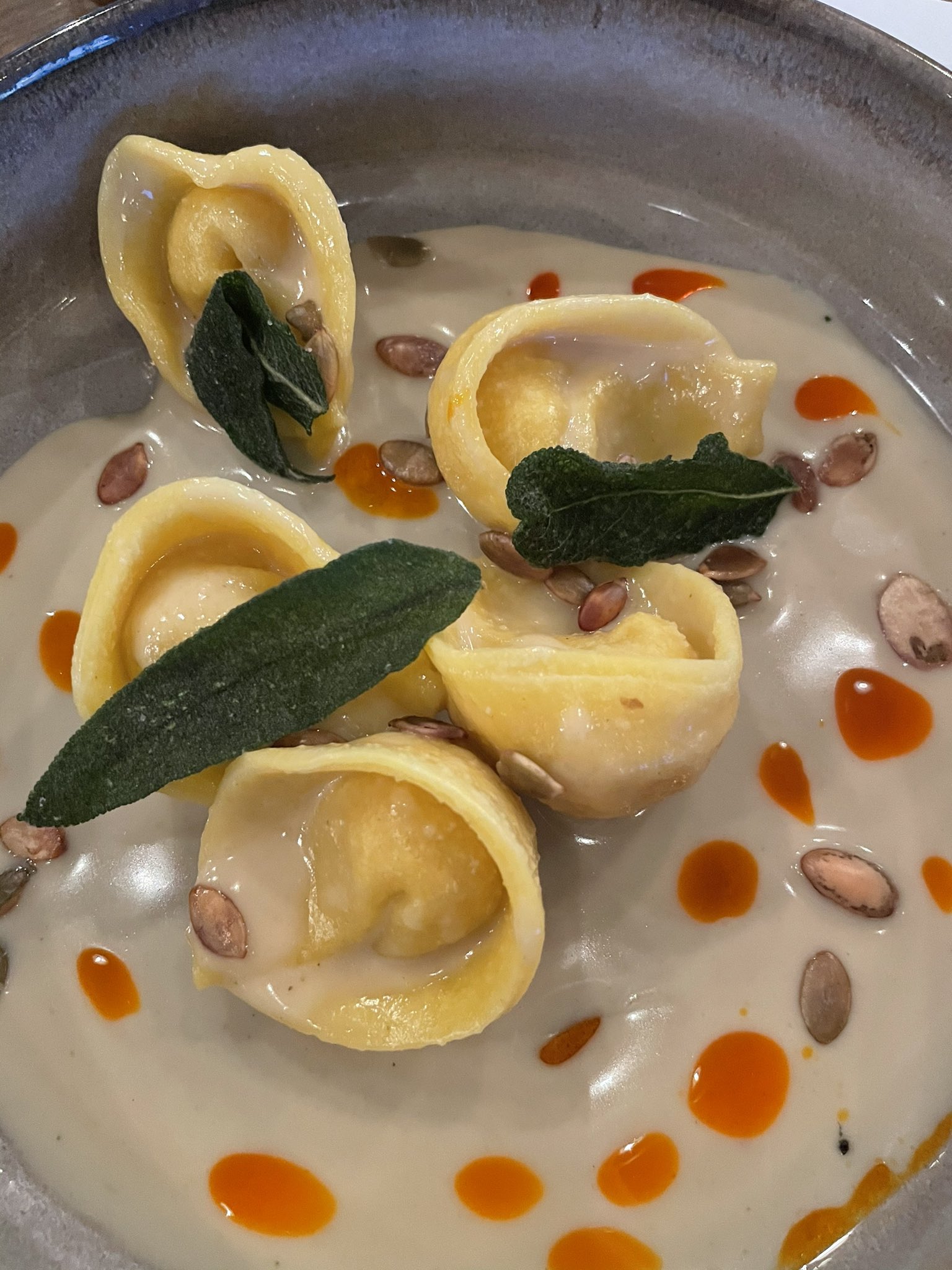 (Endless pastabilities)
Brian Howard's seasonal menus are things of beauty. Blink and you'll miss them. Therefore, we suggest you hit S+W seasonally, if not more often, if you want to thoroughly examine what our most restless chef is rustling up.
Windy City Dogs –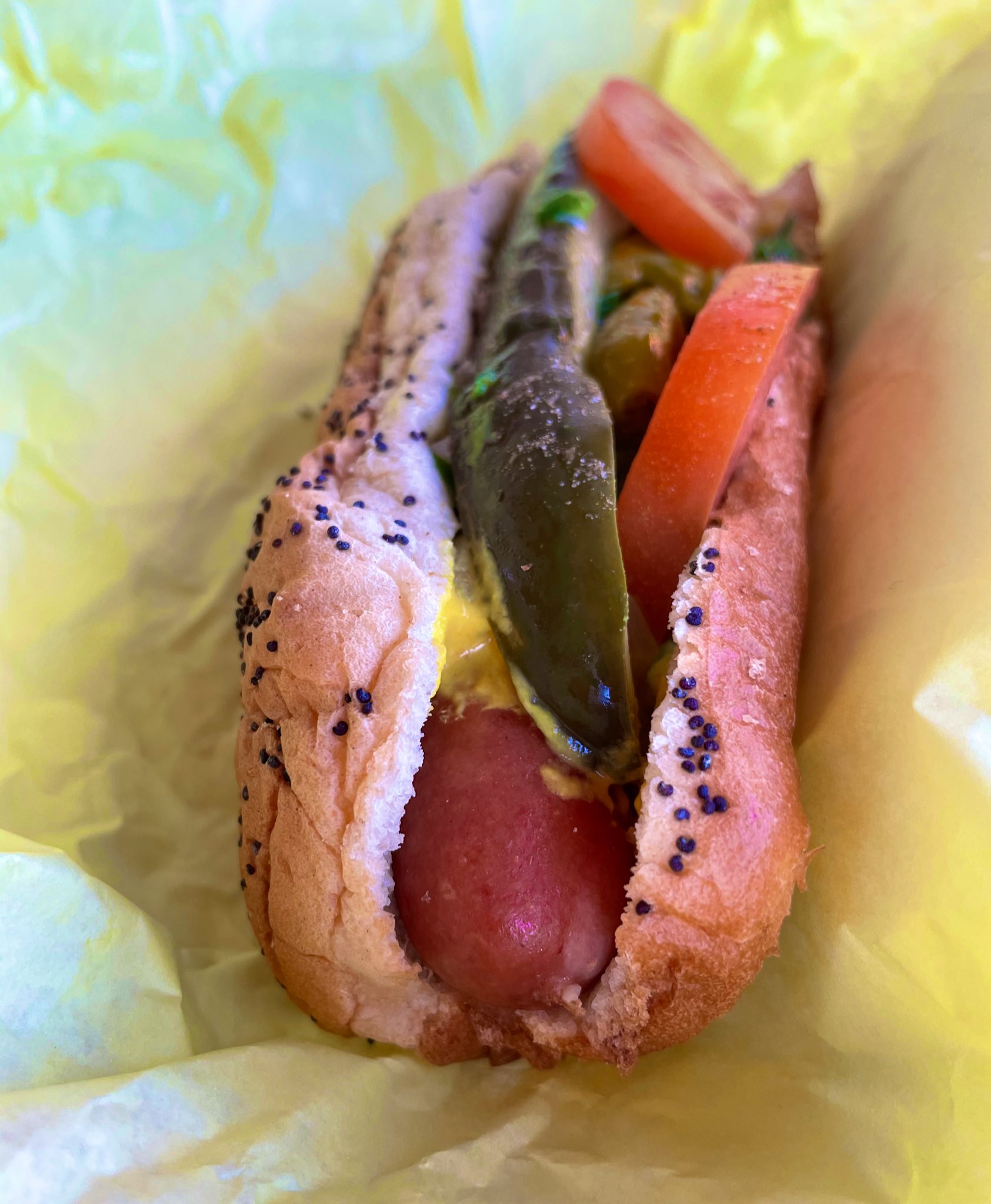 The Italian beef didn't wow us; the Chicago dogs did.
Yi Mei Champion Deli –

Weird Taiwanese spot tucked deep into a Spring Mountain strip mall. No one speaks much English, service is spotty, decor is mid-century-someone's-warehouse, but some of the soups will save you a ticket to Taipei.
JURY STILL OUT

Flock & Fowl –
Will be changing its name and concept soon. Good bar food is tough to find, and better-than-average bar vittles is what they'll be shooting for here. We're rooting for it.
Milpa –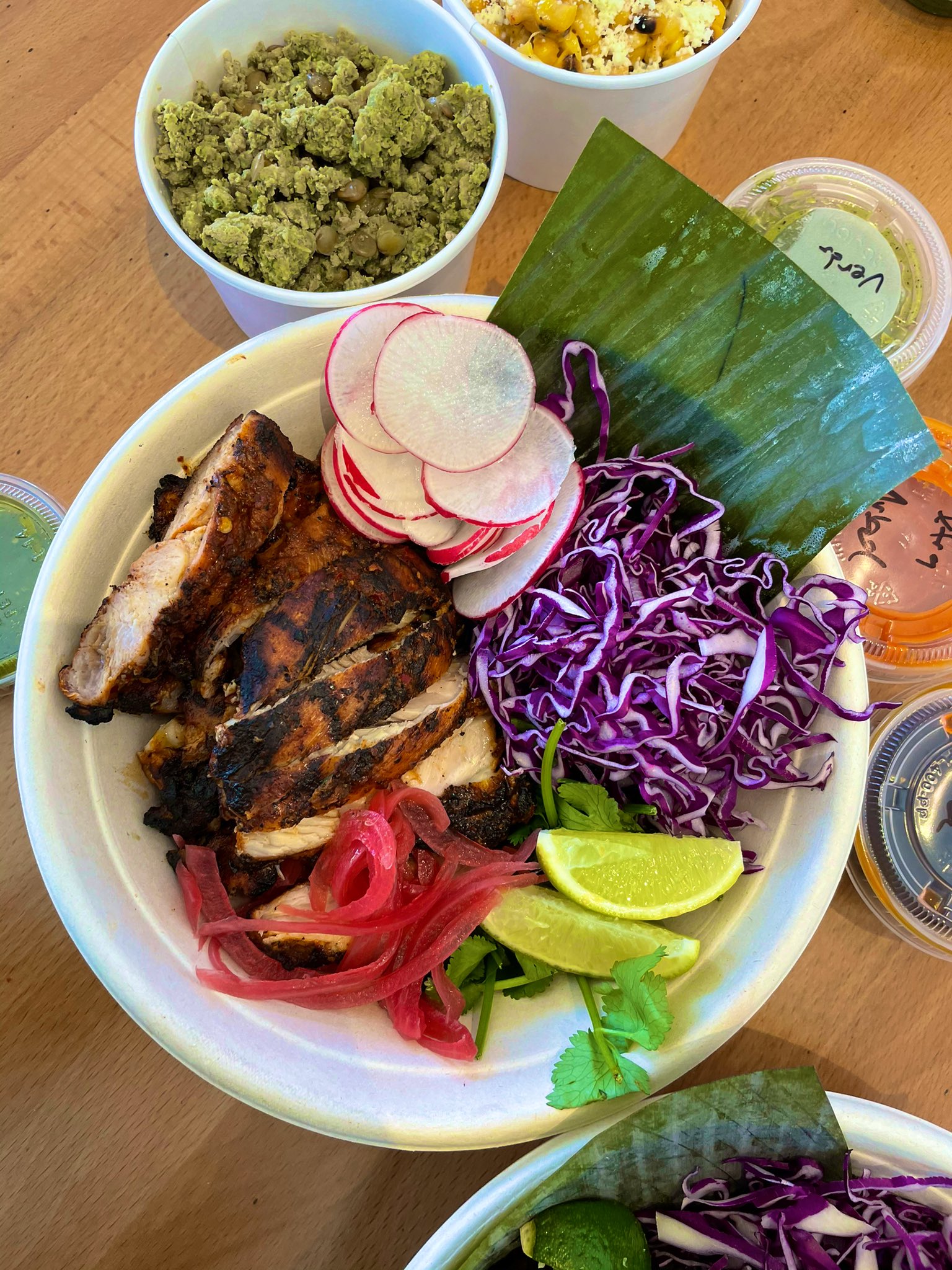 (Everything but the location bowls me over)
Beautiful, fresh-ground tortillas, nice tacos, local sourcing, and hard-working chefs with a great idea in the wrong place.
Steve's Pig Pickins BBQ –

Good 'cue. Terrible location. We shall see.
NEVER AGAIN

Hugo's Cellar –

Mint Indian Bistro –
Vegas once boasted a host of outstanding Indian eats….or at least a half-dozen addresses of acceptable sub-continent alimentation. What the hell happened?
---
That'll do it for the first quarter of the year. As bullish as we are about Vegas's restaurant future, it won't truly be "back" until the great Strip dining palaces are open more than 3 nights a week. Fingers are crossed; breath is being held.
In the meantime, find someone who covers more territory than I do, and I'll buy them dinner at Restaurant Guy Savoy.
If you're interested, here are the restaurant meals I've had since January 1st of this year, in order:
Jack Pots – Circa
Cipriani
Saginaw's
D'Agostino's
PublicUs
Vegas Test Kitchen
Cipriani
The Tap House
DE Thai Kitchen
PublicUs
Hugo's Cellar
Cornish Pasty
Goodwich
Yu-Or-Mi Sushi
Cipriani
Orchid's Garden
Financier – Winter Park, Florida
Hamilton's – Winter Park, Florida
Boca – Winter Park, Florida
Croissant Gourmet – Winter Park, Florida
Bosphorous Turkish – Winter Park, Florida
Rocco's – Winter Park, Florida
Financier – Winter Park, Florida
FARM – Bluffton, South Carolina
Skylight Inn – Ayden, South Carolina
Sam Jones BBQ – Ayden, South Carolina
Rodney Scott BBQ – Charleston, South Carolina
Lewis BBQ – Charleston, South Carolina
Waffle House – Somewhere in Georgia (Birthday Breakfast!)
China Mama
Main Street Provisions
Cipriani
Oscar's Steakhouse
Yi Mei Champion Deli
Kaiseki Yuzu
E-jo Korean
Ferraro's
Robata En
Cipriani
Yu-Or-Mi Sushi
Barry's Prime
Cipriani
Johnny C's Diner
Good Pie
Good Pie
Cipriani
Oscar's Steakhouse
YUGA Korean BBQ
Steve's Pig Pickins BBQ
8East
7th & Carson
Elia Authentic Greek Taverna
Saginaw's
Yu-Or-Mi Sushi
Milpas
Cipriani
Burgundy Bakery & Cafe
Bazaar Meat
Windy City Dogs
7th & Carson
Kung Fu Thai-Chinese
Raku
Main Street Provisions
Yu-Or-Mi Sushi
Esther's Kitchen
Cipriani
Big Dan Chinese Noodles
Ohlala French Bistro
Saginaw's
Osteria Fiorella
8East
Saginaw's
Edge Steakhouse
Cipriani
Big Dan Chinese Noodles
Estiatorio Milos
Letty's
Partage
Los Antojos
Del Taco (Yes, Del Taco.)
Yum Cha Dim Sum
Mint Indian Bistro
Osteria Fiorella (Brunch!)
Milos
Nakamura-Ya
Papa Noodle
Los Antojos
Saginaw's
Cipriani
Costa di Mare
Flock & Fowl
Good Pie
Sparrow+Wolf
The Black Sheep
Main Street Provisions
Cipriani
Pizza Forte
Ada's Wine Bar
CUT
Cipriani
Rainbow Kitchen
Letty's
Milos
Main Street Provisions
Cipriani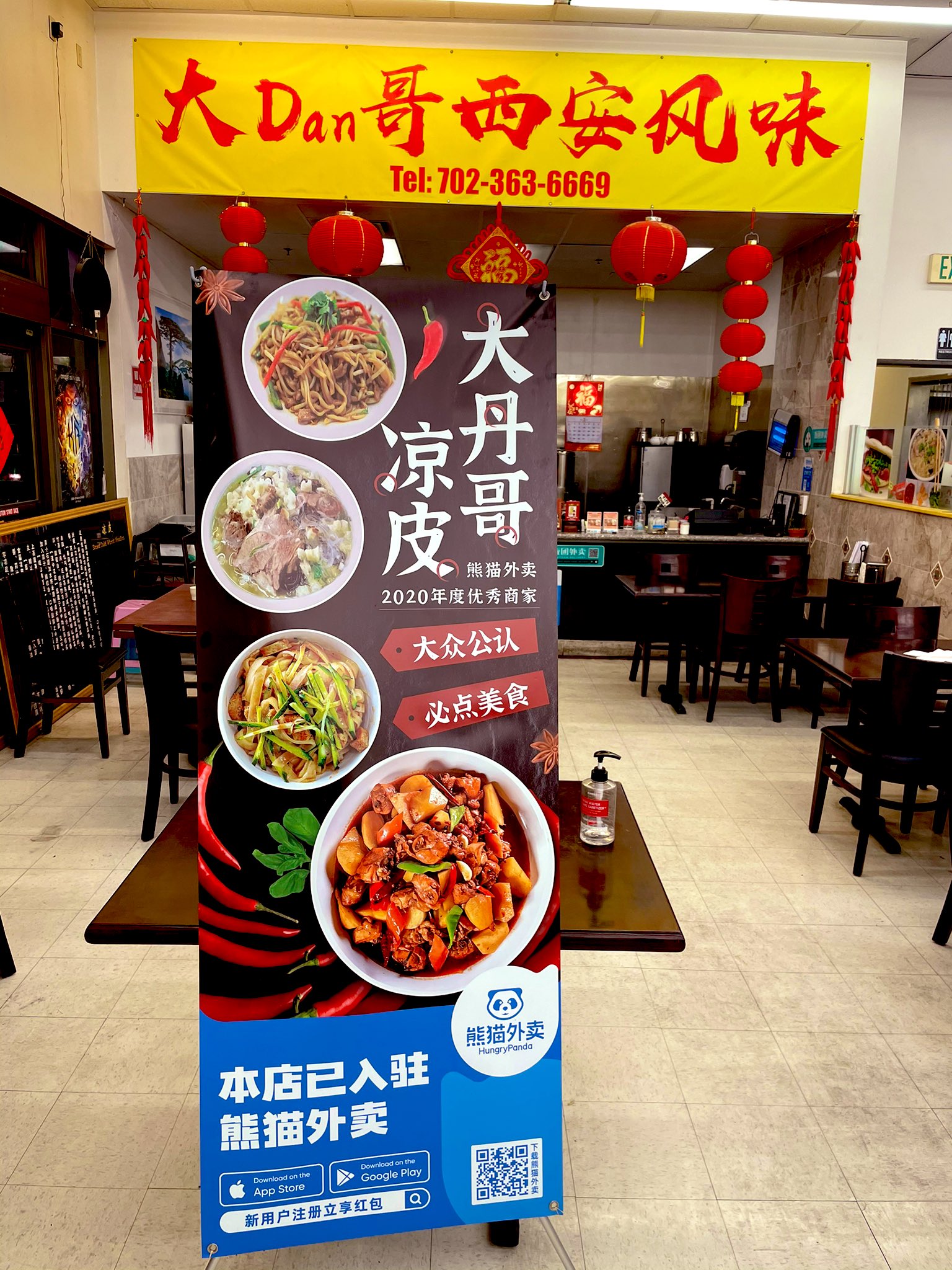 (Big Dan Shaanxi Noodle Shop)